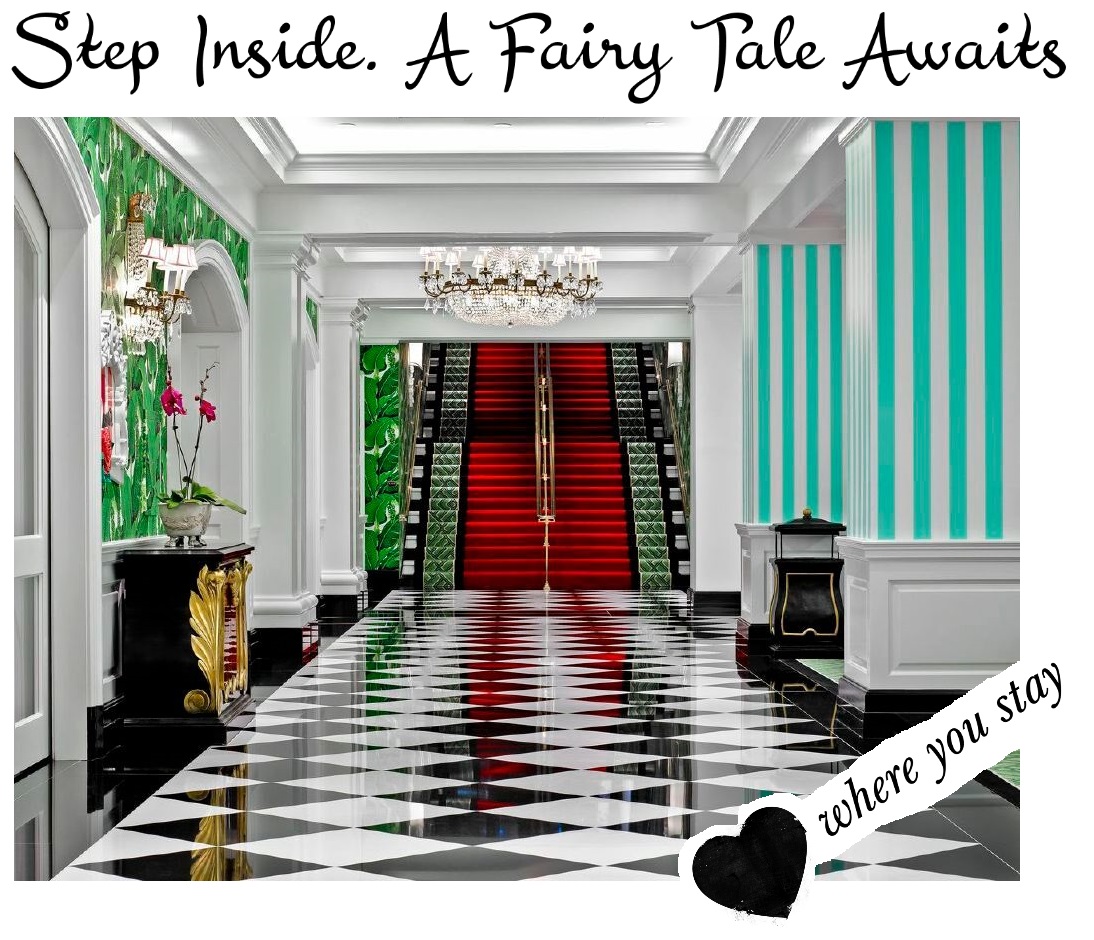 Horse-drawn carriages whisk guests from their cottages to the lobby for afternoon tea. Stately rooms draped in bright floral wallpaper lend each room a "dollhouse" feel.
If you ever wanted to act out a southern belle fantasy, this is the place to do it.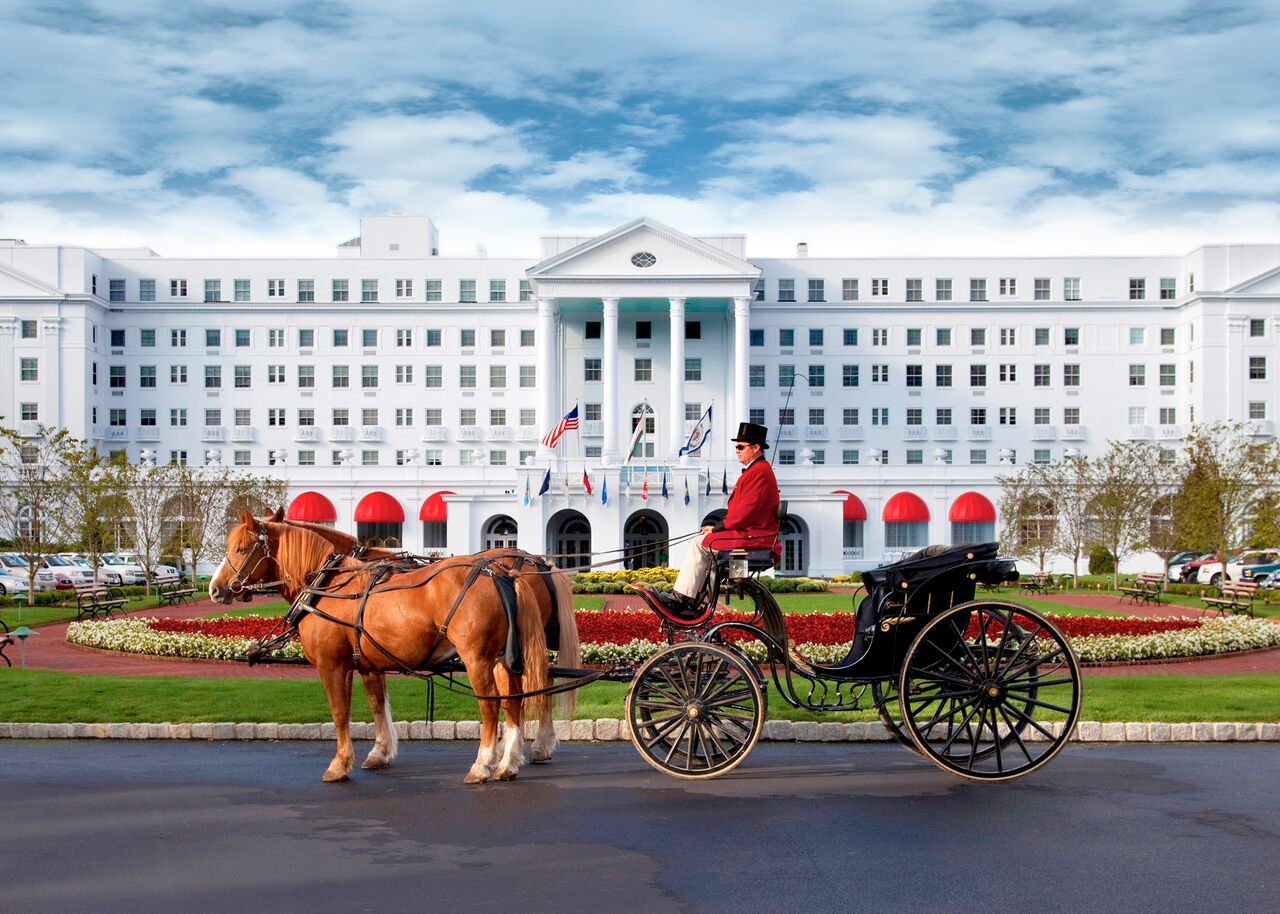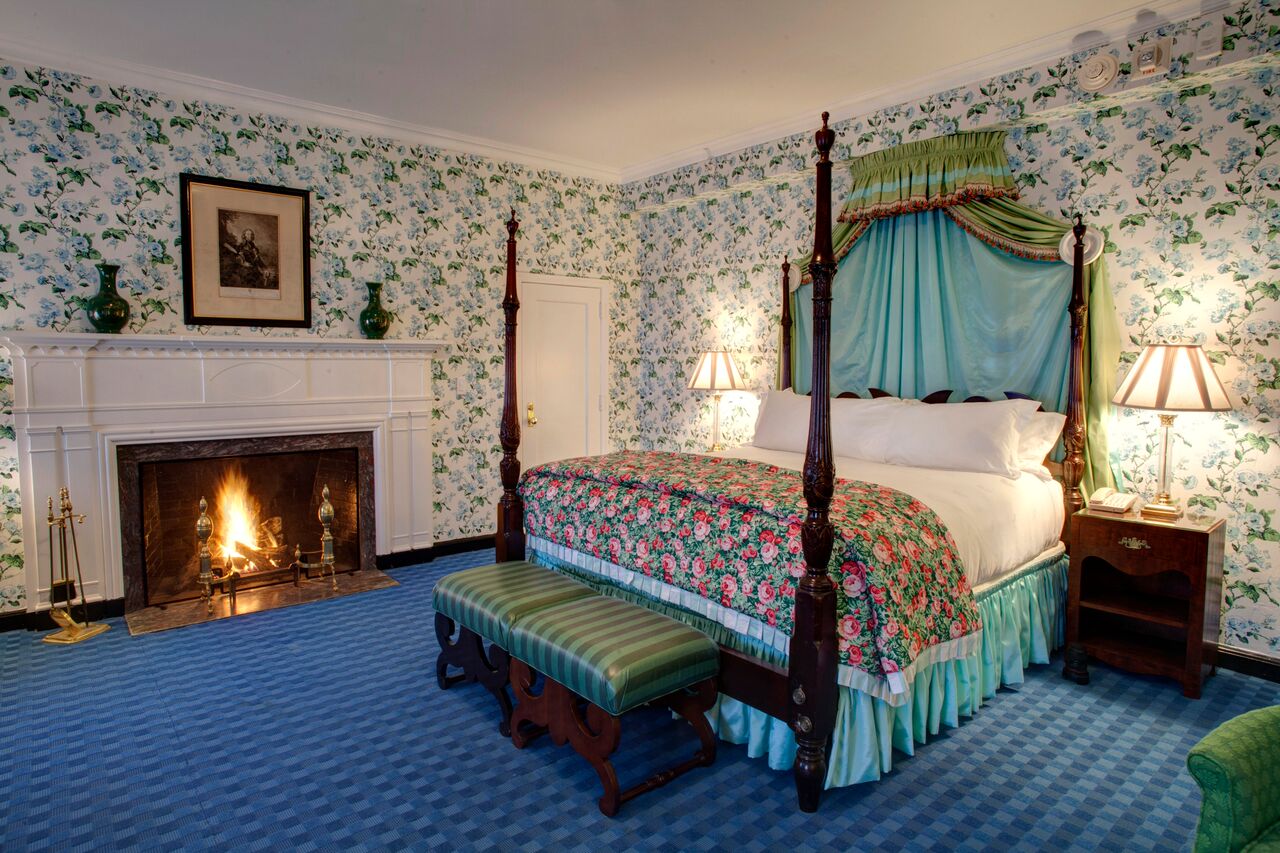 It looks like the White House, but feels more like 'Tara' in Gone with the Wind. It is rich with history, genuine charm and the friendliest staff in all the Virginias.
The Greenbrier, in White Sulphur Springs West Virginia, may just be the most intriguing, opulent place I've been in all of the United States. From the moment you arrive, it's like wandering into a time capsule of life in the Antebellum period.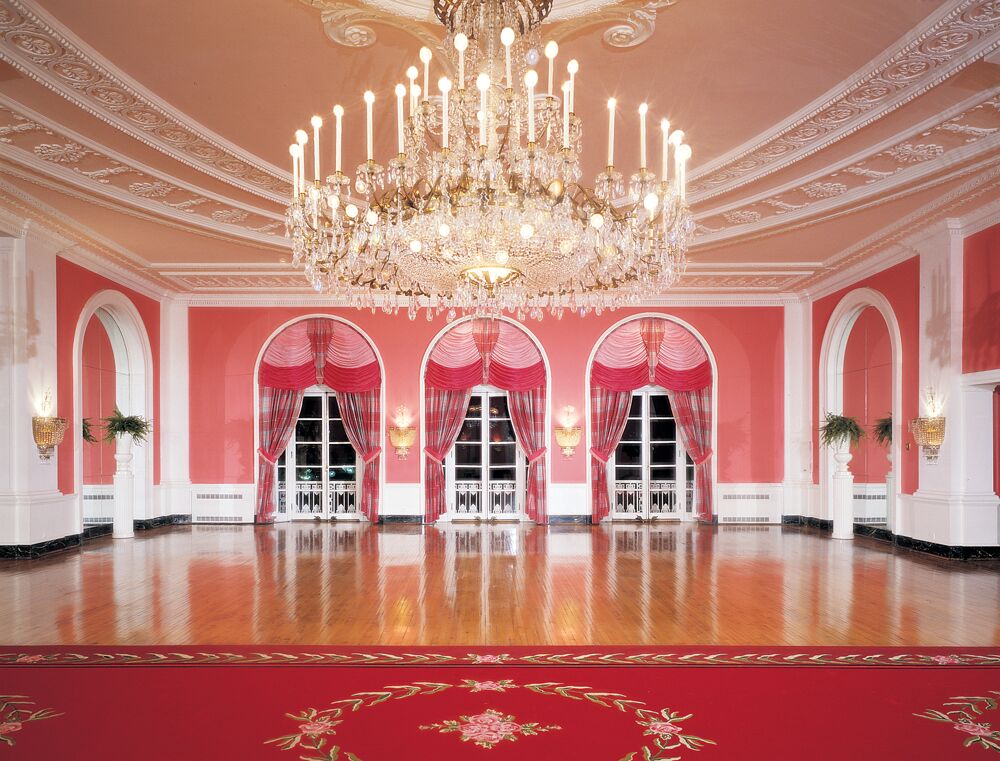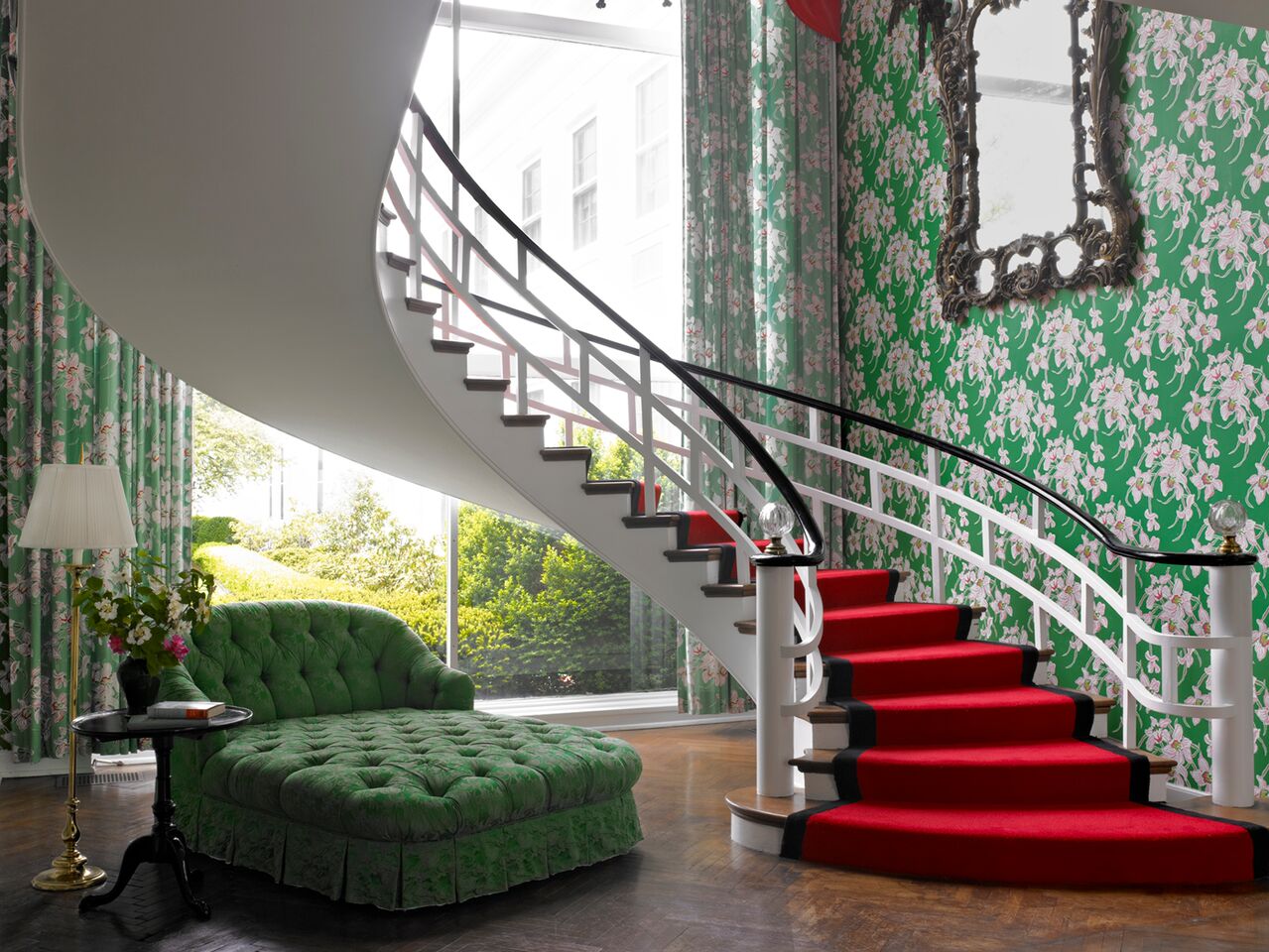 The tradition of southern hospitality runs deep in this massive property, dating back to1858.
The Greenbrier's immaculate entrance, feels like a fairytale. Bellhops whisked my luggage away and the Doorman ushered me into the lobby where I was sorted in no time.
As I stepped through the doorway into my room, I was met by a dramatic interior colour scheme – bright yellow rose-covered wallpaper (sounds tacky, but it works), oversized details and numerous mirrors overtook the room, a style typical of famed interior decorator Dorothy Draper. Draper designed absolutely everything in the Greenbrier, from bathrooms to matchbook covers, menus and staff uniforms.
There, in that bright yellow floral room, I felt like I was in a dollhouse. Despite every urge to tuck into the plush four-poster bed and veg out in my modern baroque palace, I decided to check out the resort's much acclaimed spa. Guests have been visiting the Greenbrier to "take the waters" for over 230 years – they're doing somethin' right.  Much like every experience I had had during the stay, it too surpassed expectations.
Dinner time! This was no casual affair. Guests in the main dining hall are required to wear a jacket and tie (no leeway for sweatpants). Relaxed after the spa? That's when you take advantage of the resort's 24 hour room service.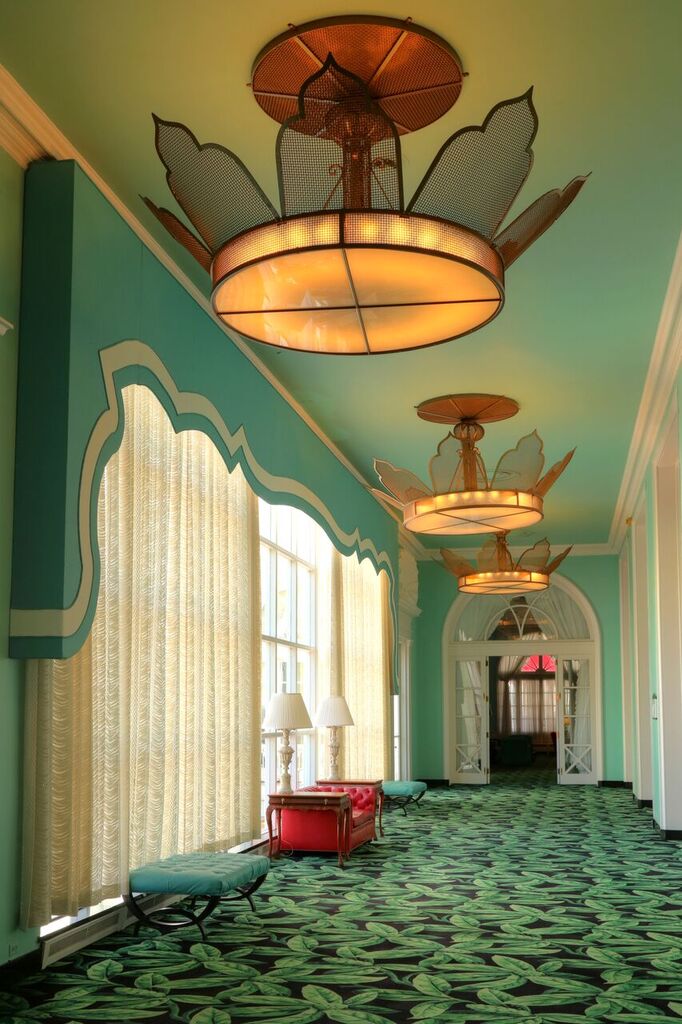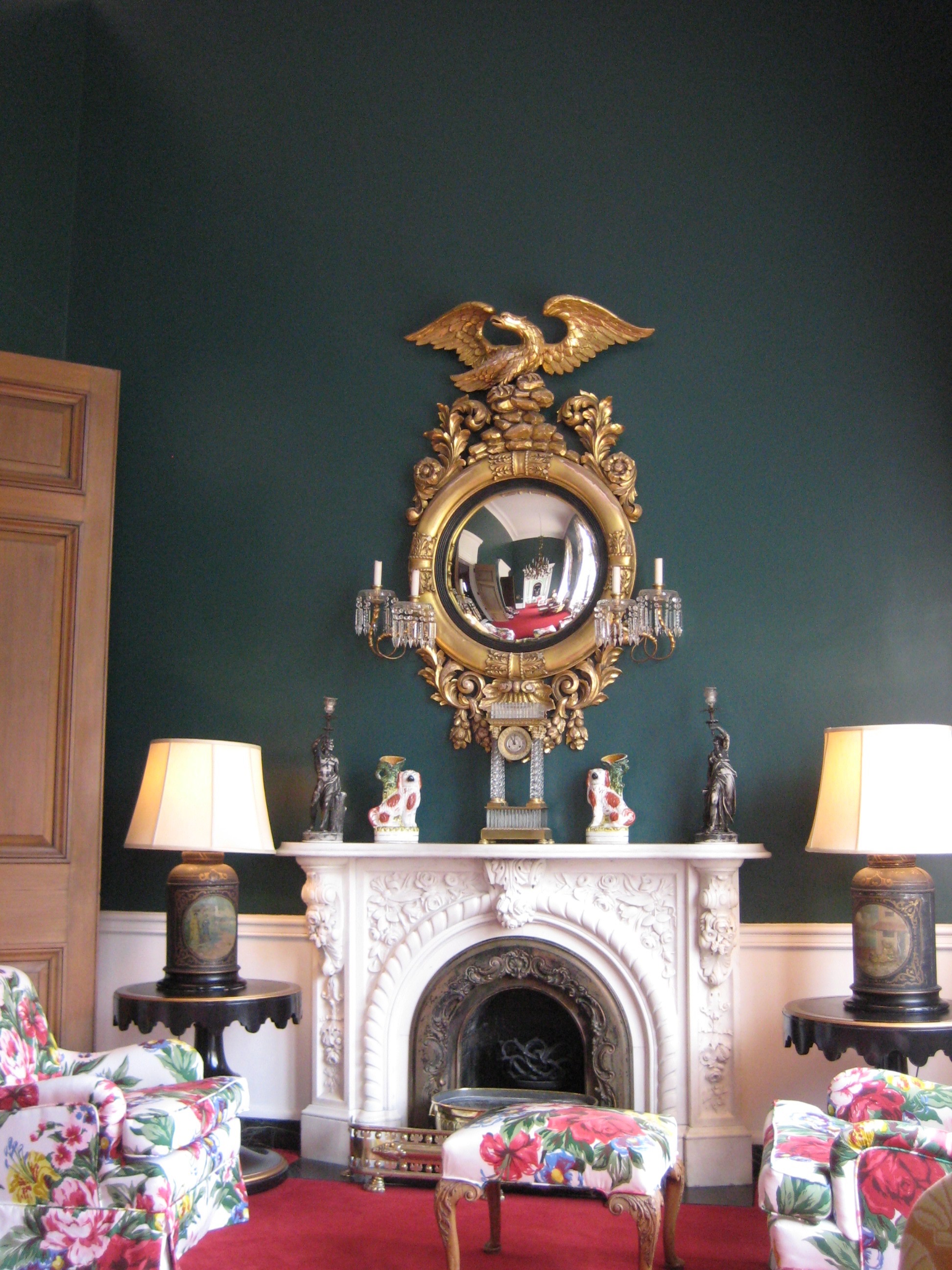 "There seems to be within all of us an innate yearning to be lifted momentarily out of our own lives into the realm of charm and make believe." – Dorothy Draper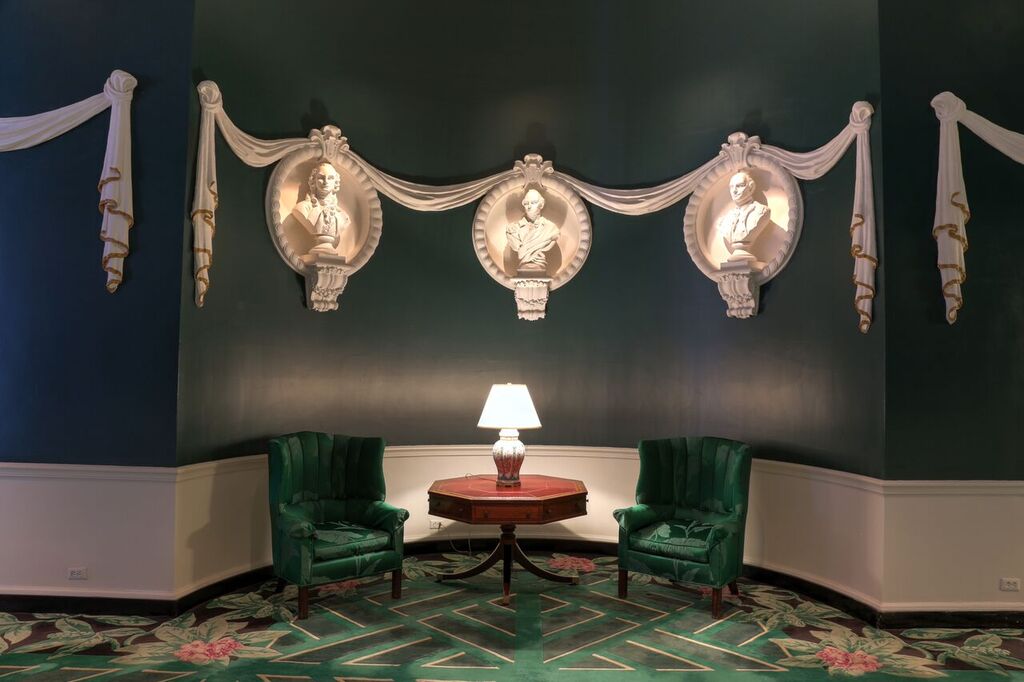 As I reflect on my visit to the Greenbrier, there was just so many ways to pass the time. But in a place like this, sometimes best way to experience this resort's essence is to just sit on the long, back porch covered with rocking chairs and sip an iced tea while listening to the sound of the crickets chirping in the summer night.
The Greenbrier is every girl's dream. And, well, if your boyfriend doesn't plan to audition for the role of Ashley Wilkes to your Scarlett O'Hara, he's got options. Casino, firing range, or the infamous nuclear bunker.
 Yes Ma'am, you go ahead and live it up like proper belle.