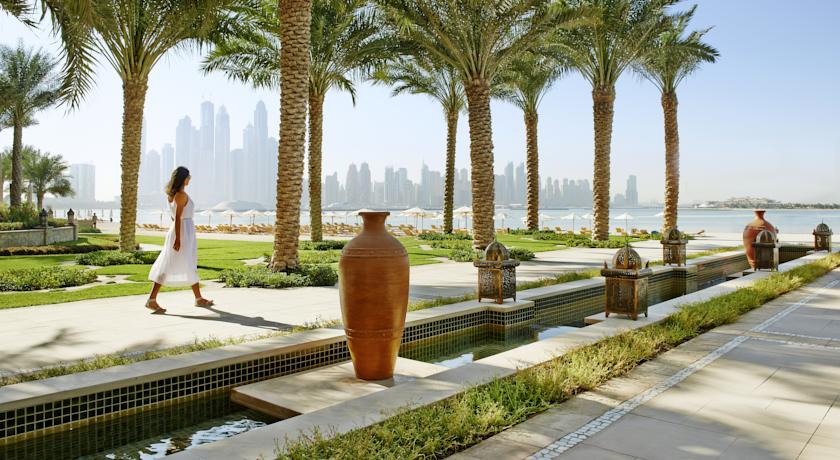 Will I ever be able to stay at a Holiday Inn again? I'm not sure. I've been ruined. Seriously ruined by this decadent palace in the Persian Gulf.
The Fairmont brand has always held a special place in my heart. From the grandeur of the Chateau Lake Louise to the relaxed atmosphere of the Fairmont Orchid in Hawaii. This chain is seriously impressive. They're consistent, attention to detail that will blow your mind, and have world-class facilities.
The Fairmont on the Palm, Dubai just took things next level.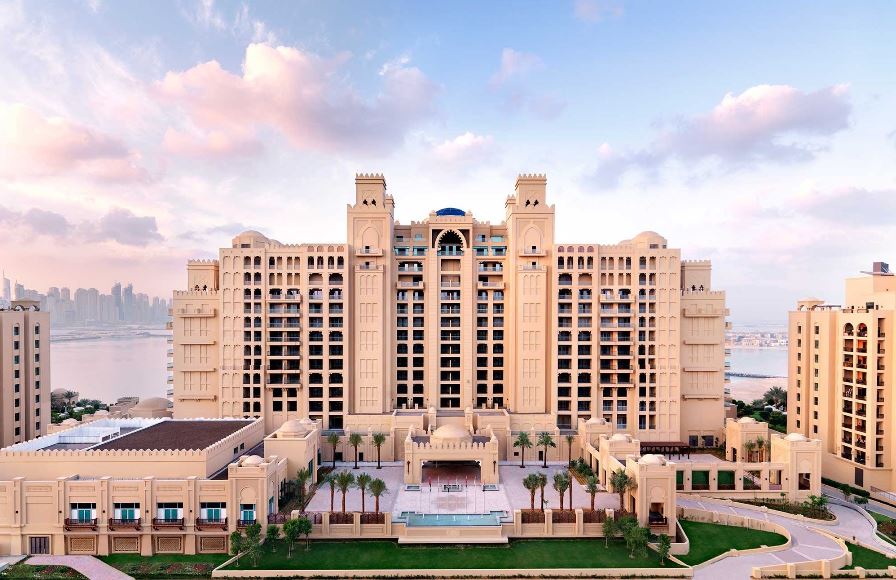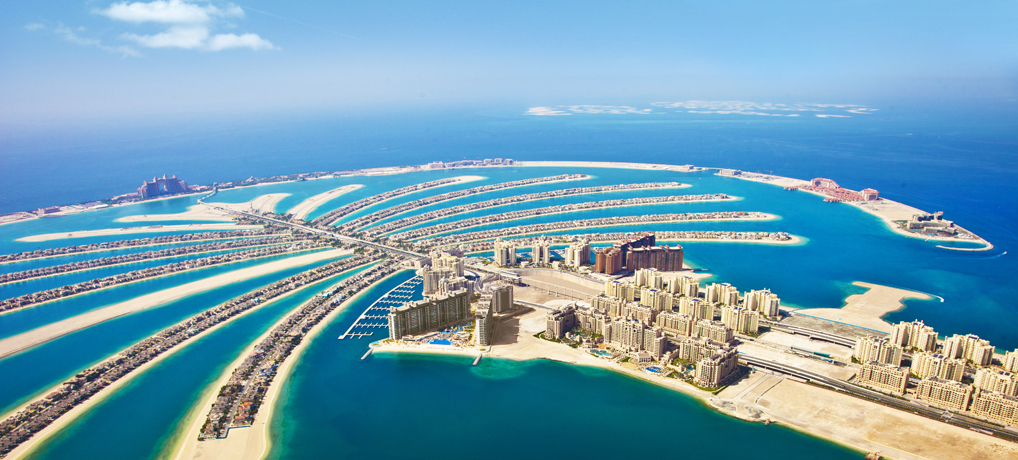 After a tiring 17 hours of travel, my taxi rolled into the lobby of the Fairmont on the Palm Jumeirah. As soon as the doorman opened the taxi door, the strong scent of rose filled my nostrils. Low and behold, the lobby was full of roses.
The rich scent hung heavy in the air, and I felt like a princess arriving in a palace full of adornments. Suddenly I was living out my childhood Disney princess fantasies (yes, please)!
Tall ceilings, Arabic architecture, elaborate textures and mashrabiya screens. It was the grand entrance to a palace that I would call home for the next four nights.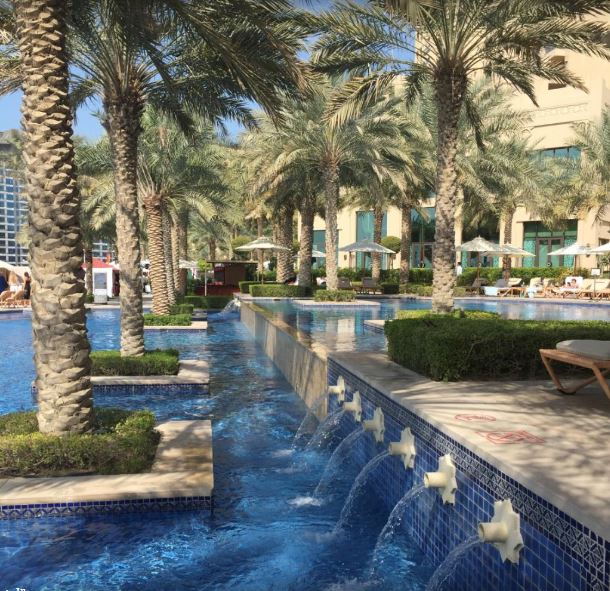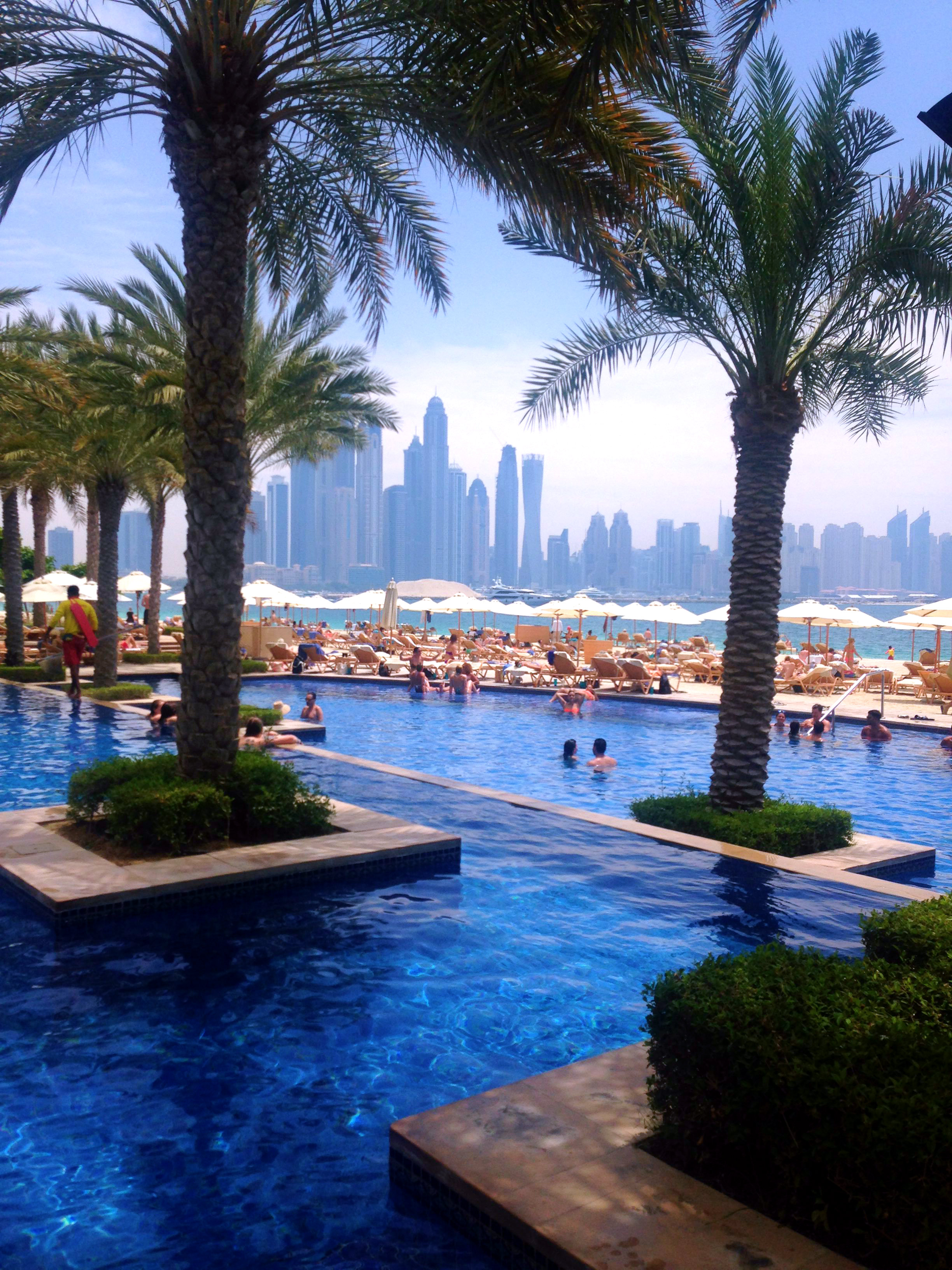 After a seamless check in, the porter assisted us up to our room. But it wasn't a room, rather a two-room King suite adorned by Arabic design accents. 2 bathrooms, a spacious balcony with sun beds, a dining area (accented with fresh-cut roses, of course), a Nespresso machine, and all the bells and whistles a weary traveller could wish for.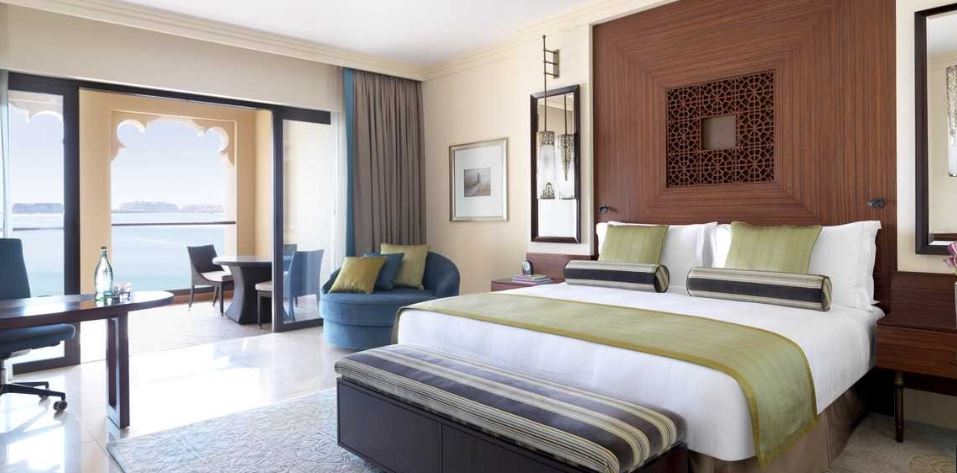 But most of all, the view. The view of the towering skyscrapers of Dubai Marina, the view of yachts anchored in the gulf, the view of the "fronds" flanked by mansions. In this spectacular view, I could see another existence, another world that people like you and I actually inhabit, but so very different from the one back home. My imagination stirred with the possibilities of another reality I could slip into.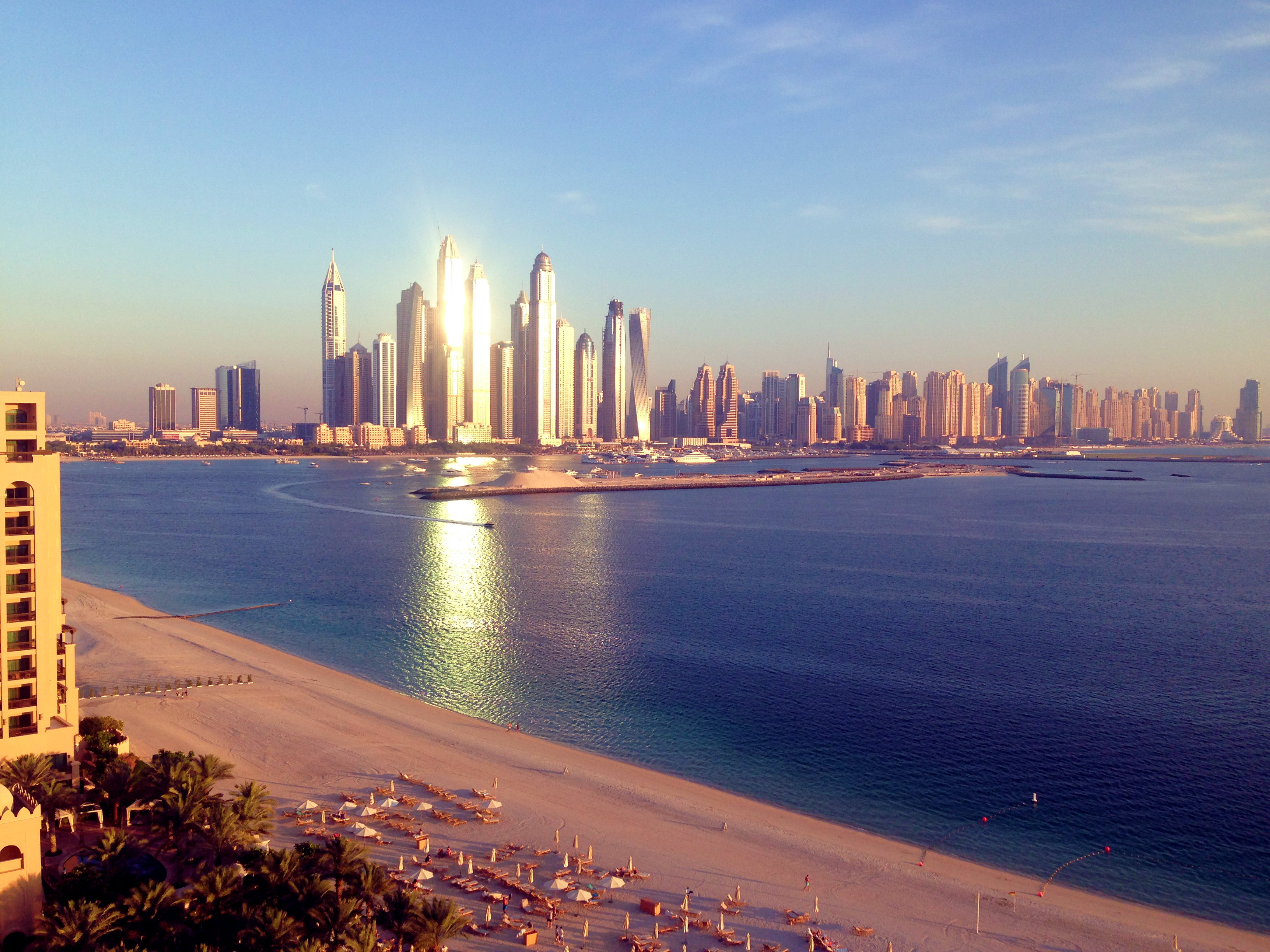 The next four days were about as relaxing as a city vacation could have been. And with all the city had to offer, this resort beckoned me to just relax. Go paddle boarding. Drink mojitos by the beach. Smoke shisha on the terrace.
To hell with the sites and sounds of this city, I wanted nothing more than to frolic around this property in my bathrobe, toggling between high tea and the Willow Stream spa. Leaving this oasis seemed like a terrible idea. Even Abu Dhabi had to take a rain check.
Who needs to visit Emirates palace when I have a palace of my own?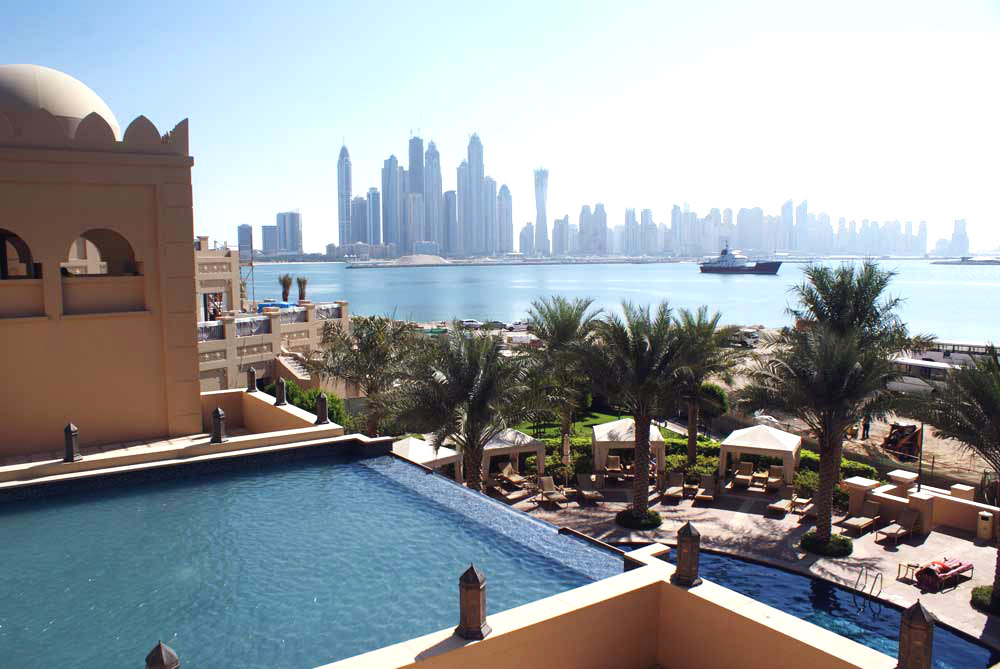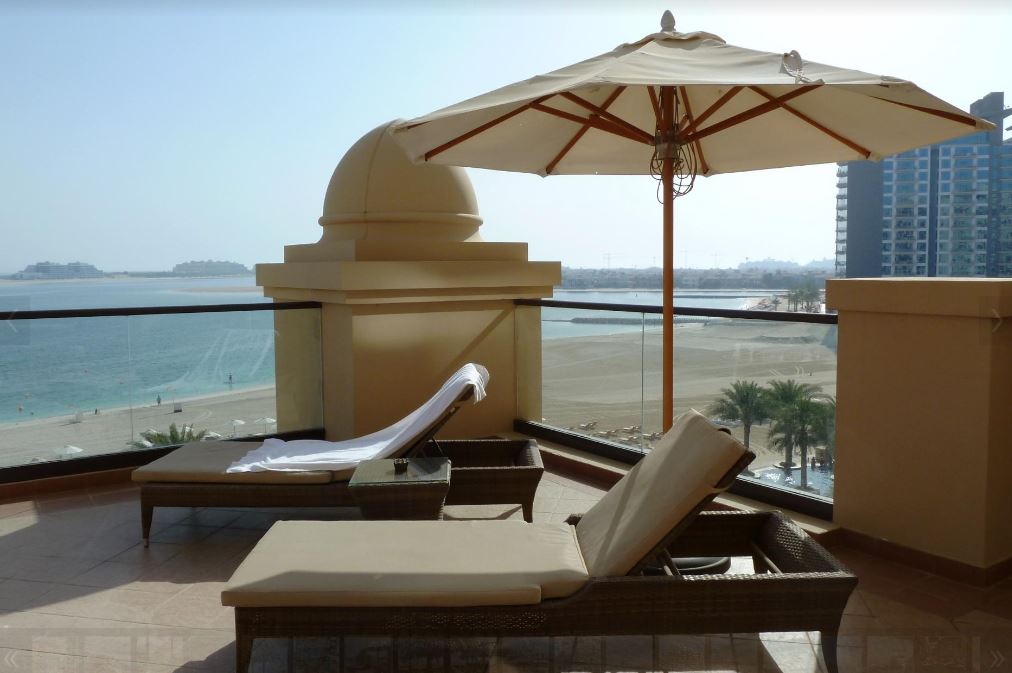 And the icing on the cake was just that. A lovely chocolate torte sent from Delicacy, a French bakery in the lobby, welcoming us to this temporary home. It was a beautiful gesture of hospitality and thoughtfulness, something I will always remember as that which put this experience over the top.(I told you they were about details.)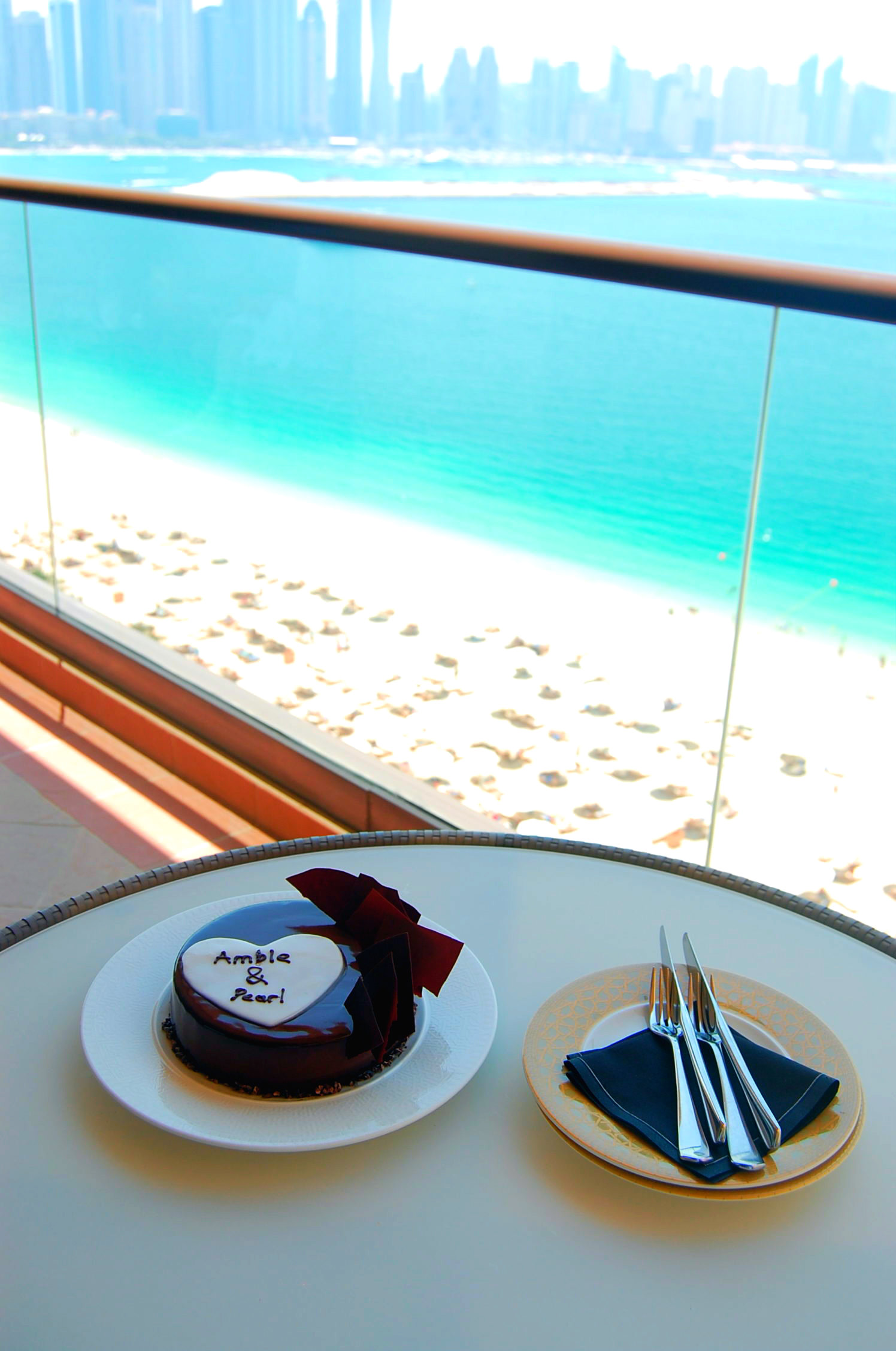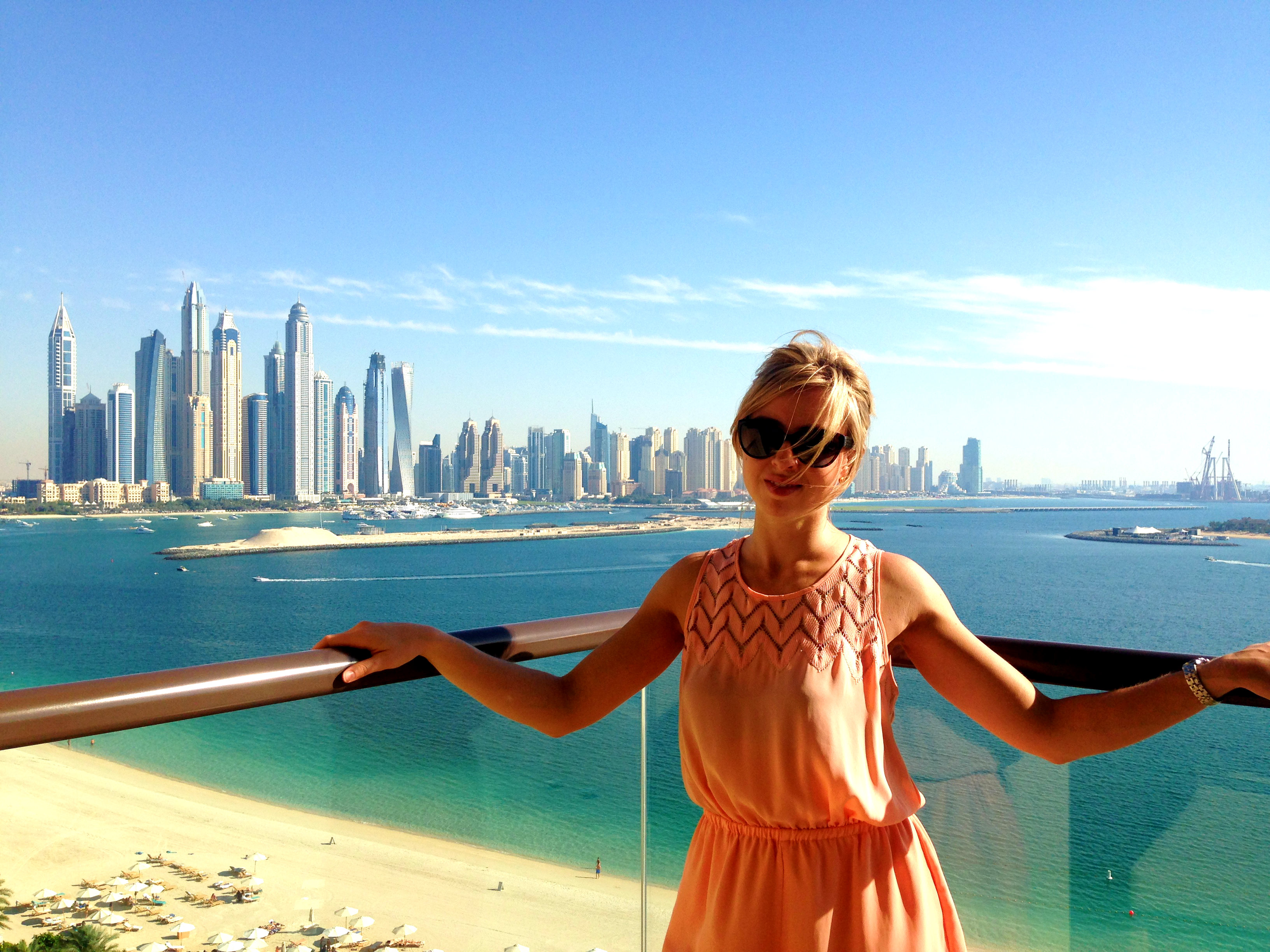 I really didn't know what to expect of Dubai. And what I experienced defied any expectations I would have had. A dreamlike city of the future, rising out of the dessert like a mirage, shining in the blazing sun like a jewel. I couldn't take it all in with my eyes. I didn't want to wake from this dream, but eventually I did.
Needless to say I'd take this beach destination over Cancun any day.
It was a pleasure, Dubai. We'll see you again soon.