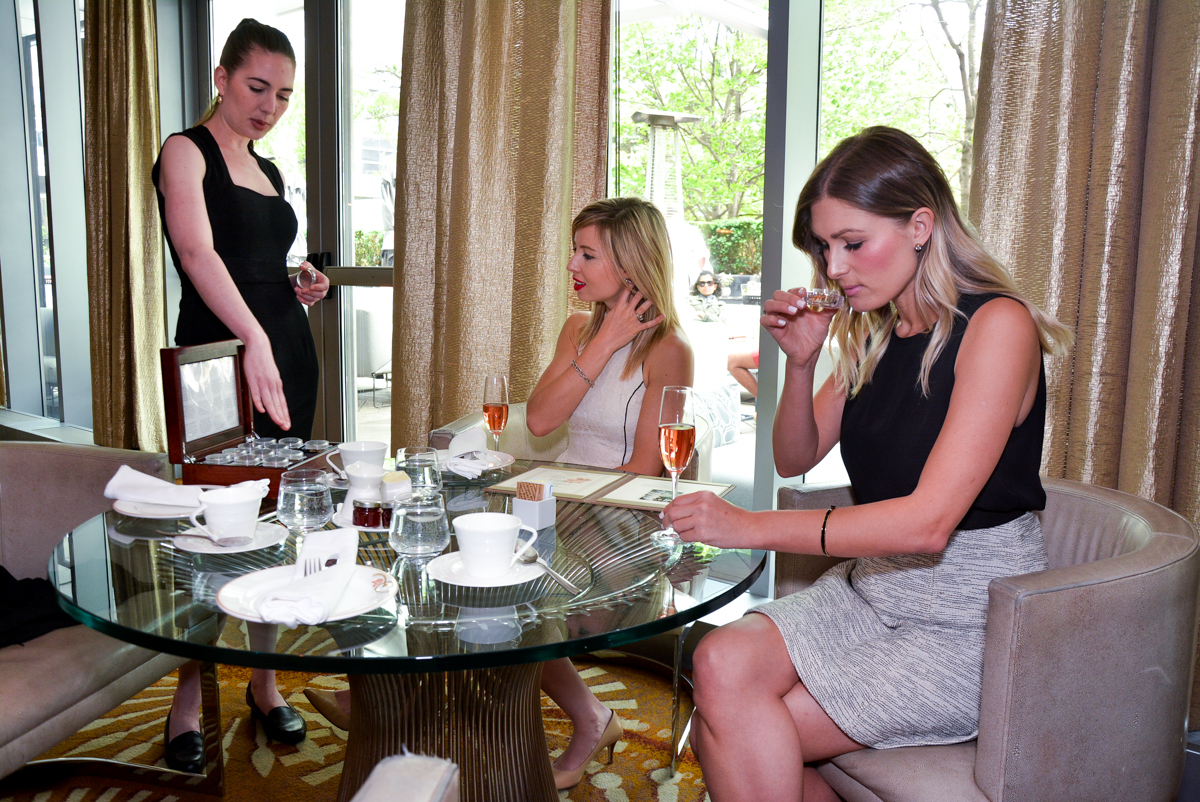 Too much of a good thing can be… divine. Especially when it involves creamy vanilla bergamot tea, cuvée, and a tower of delectable desserts.
We'd be lying if we said that we didn't have a million commitments this weekend – life is busy! Naturally, we were happy to make time for the Ritz-Carlton, Toronto afternoon tea though (woe is me, I know).
What we didn't realize is that we would come for the fragrant tea, but leave with so much more…
Afternoon tea is the perfect example of an old world ritual that, like other indulgent leisure activities, we seldom have (or make) time for these days. Once reserved for society's elite, afternoon tea is an opulent experience for all to enjoy. 
From Hong Kong, to Sydney to Dubai, almost every high end hotel serves up some variation of this English tradition. So if you're wondering why we would bother sharing one specific tea experience over another, we get you. How can something so formulaic as high tea vary so vastly from one place to the next?
Tiny sandwich presentation followed by more pastries and Champagne than your heart (or your pancreas) could desire, paired with tea. How can one possibly stand out more than the other?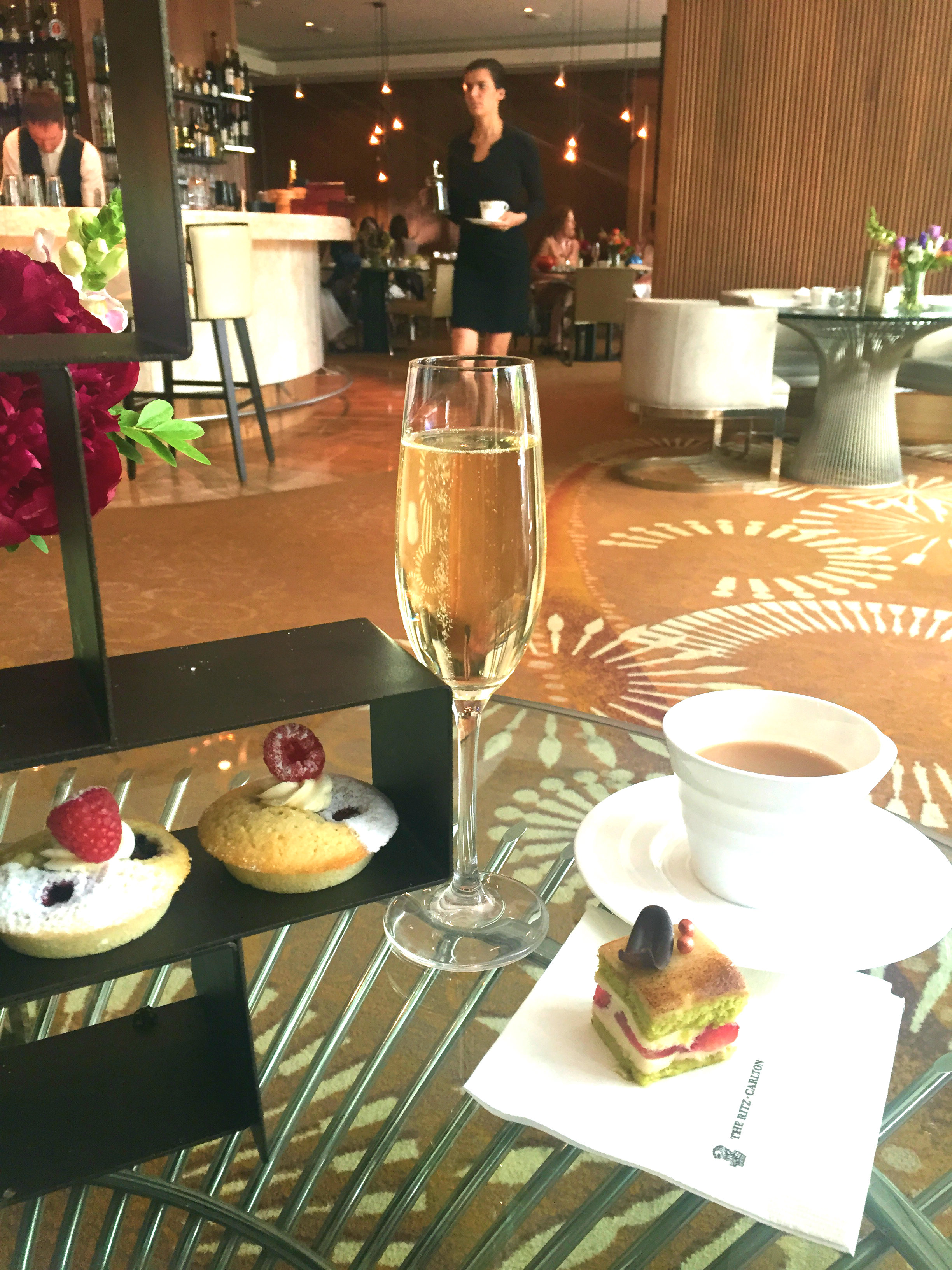 Allow us to explain.
Stuffy High Tea – think red hat society ladies dolled up in their best, drinking orange pekoe. No thanks!
Post Modern High Tea – futuristic dishes that in no way resemble the high tea experience. No good either.
Standard Afternoon Tea – as exciting as it sounds… the unimaginative, dull, and predictable. Why bother.
And then…there is the Ritz-Carlton, Toronto.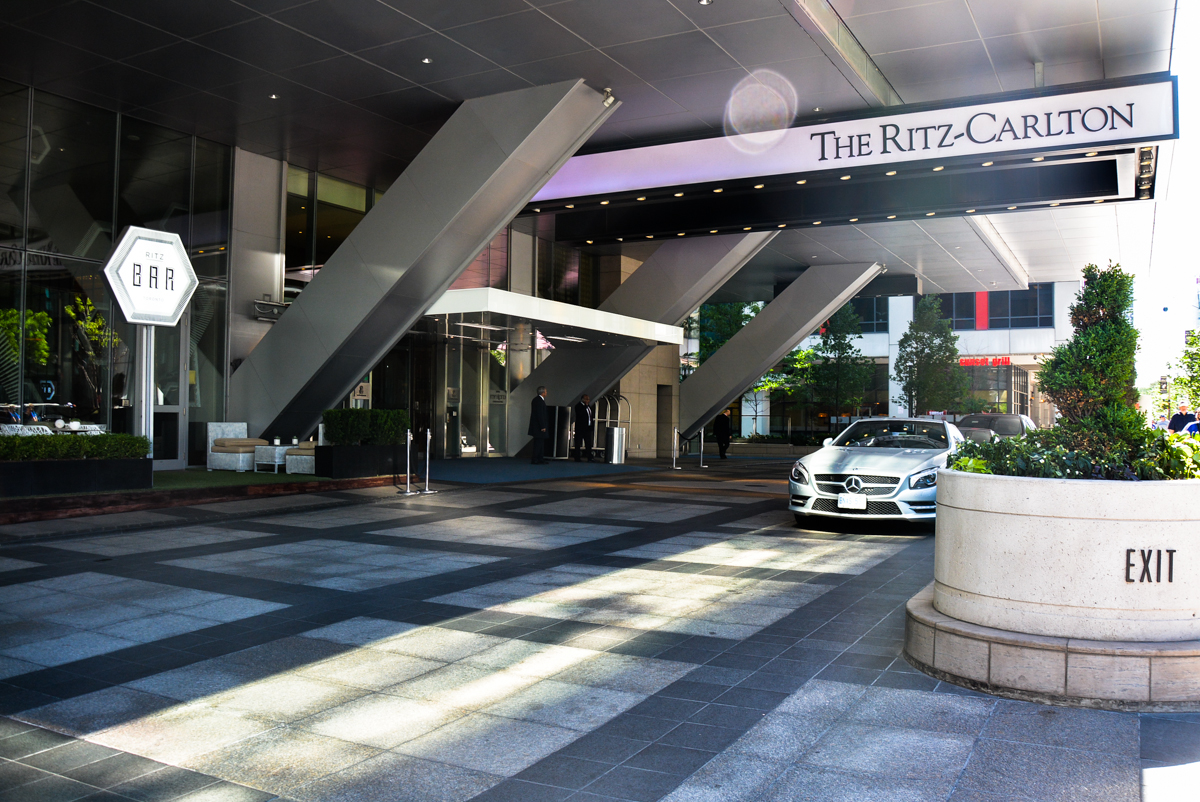 We arrived in the lobby and made our way into the cozy but spacious DEQ Lounge, where we were seated next to floor to ceiling windows, connecting us to the inviting patio that played the part of an inviting backdrop. Maybe it was just me, or the fung shui, but our table was the best seat in the house.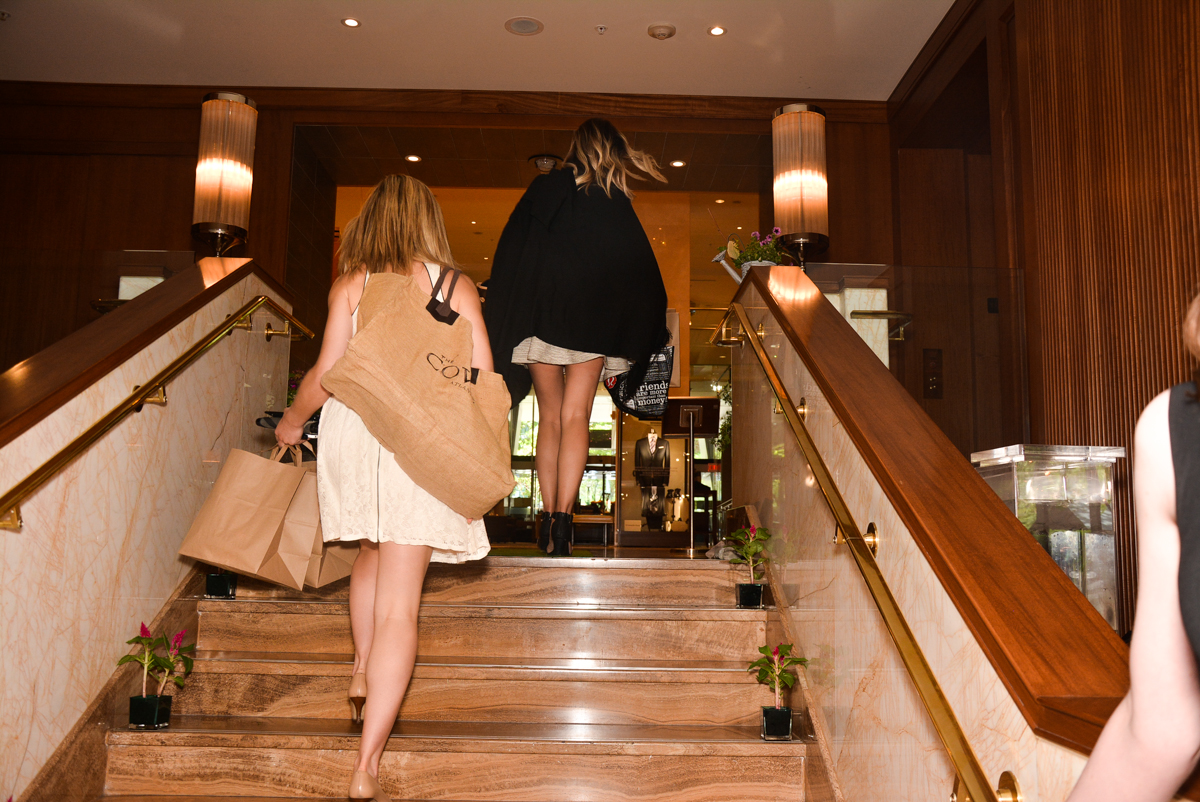 Or maybe it was the glass of bubbly upon arrival that made us feel oh so comfortable in the space. Nothing like a glass of Henry of Pelham, "Cuvée Catherine" to kick off an afternoon tea experience!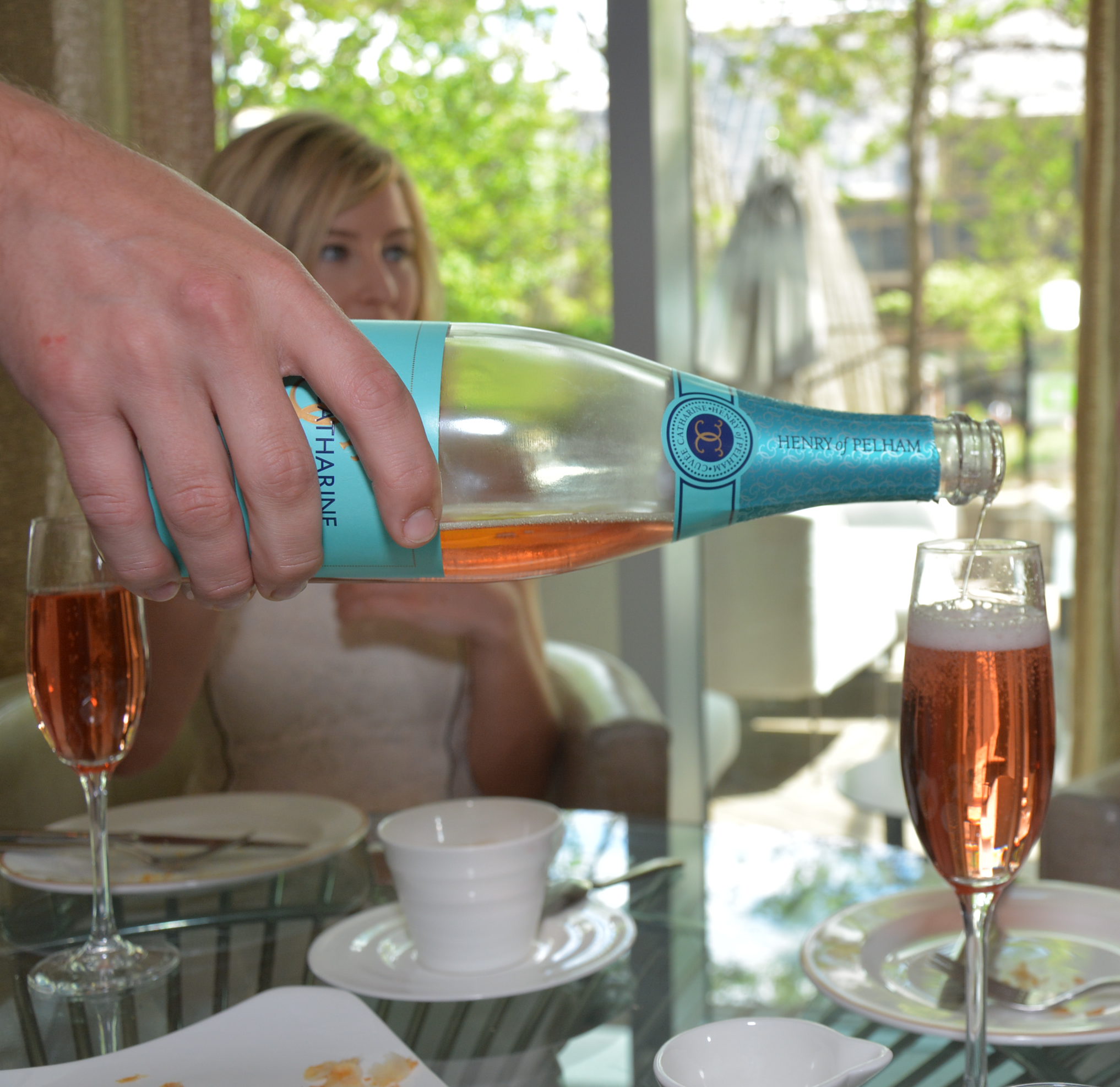 "Blush Tea" Experience
Our afternoon tea experience kicked off with a glass of cuvée so delicious that we almost forgot there was tea on the way. Almost. Until the tea arrived. Laura, our knowledgeable hostess nudged us into trying the Heavenly Cream. And thank god she did. We couldn't put it down, leaving our glasses of cuvée begging for more attention.
The Ritz-Carlton, Toronto features Sloane Tea, blended in Canada. We liked that. I mean I get it – this is high tea, it has its British roots, but what a wonderful local spin on the experience. The Ritz-Carlton looks to the Maître Nez (Head Nose) of one of France's perfumeries to ensure each sip ignites the senses. (We can vouch for that.)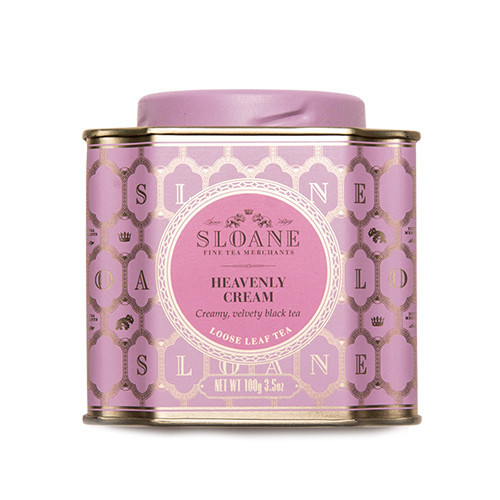 Theme 
Each month afternoon tea evolves around a theme. From "Alice in Wonderland" to the annual "Nutcracker" experience, DEQ dishes out adorably themed treats. Our "Garden Hi-tea" featured Salmon Cucumber Mosaic sandwiches, heirloom tomato, grilled chicken sliders, goat cheese savory bread, and spinach, tarragon green pea quiche. Well crafted, flavourful and divine.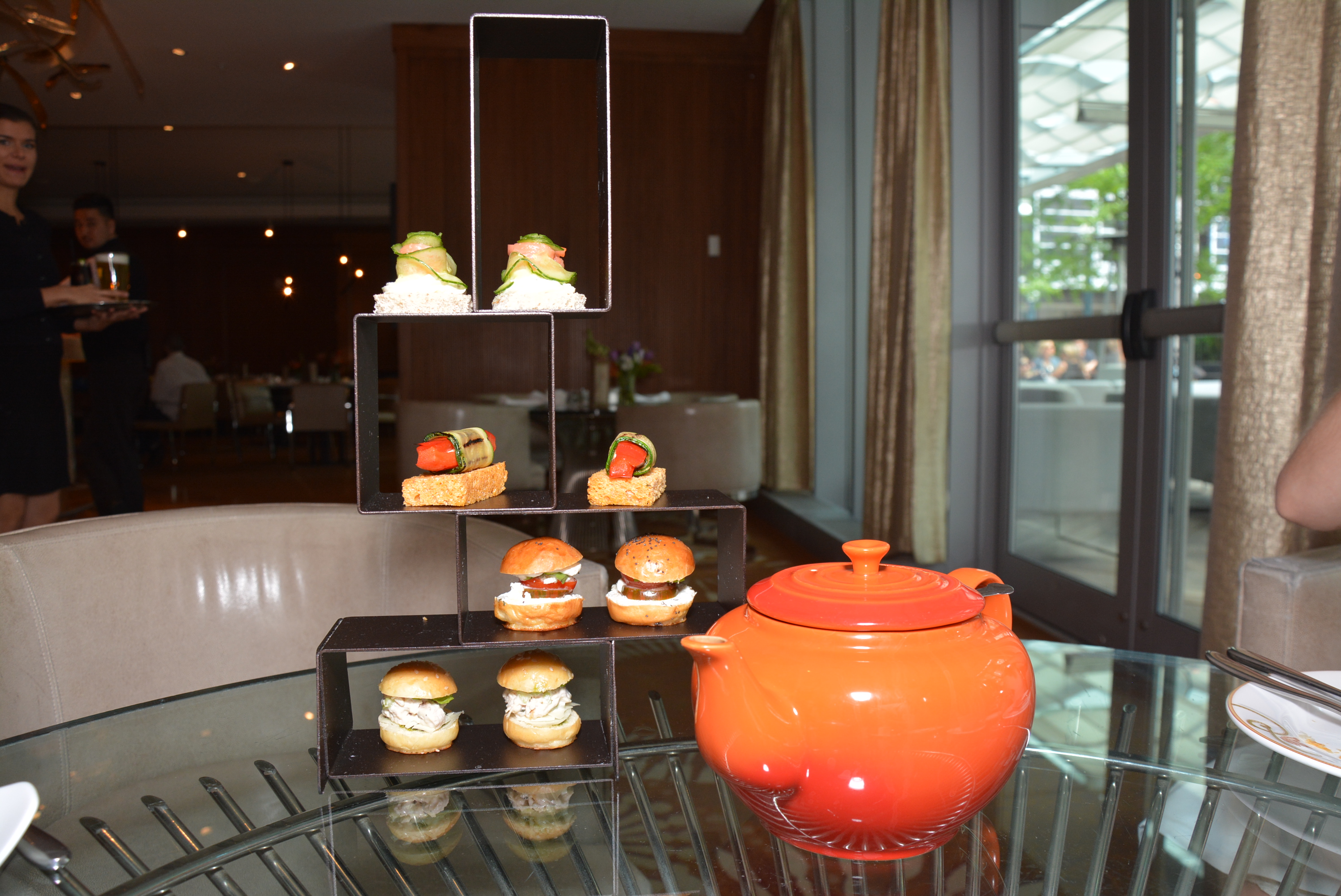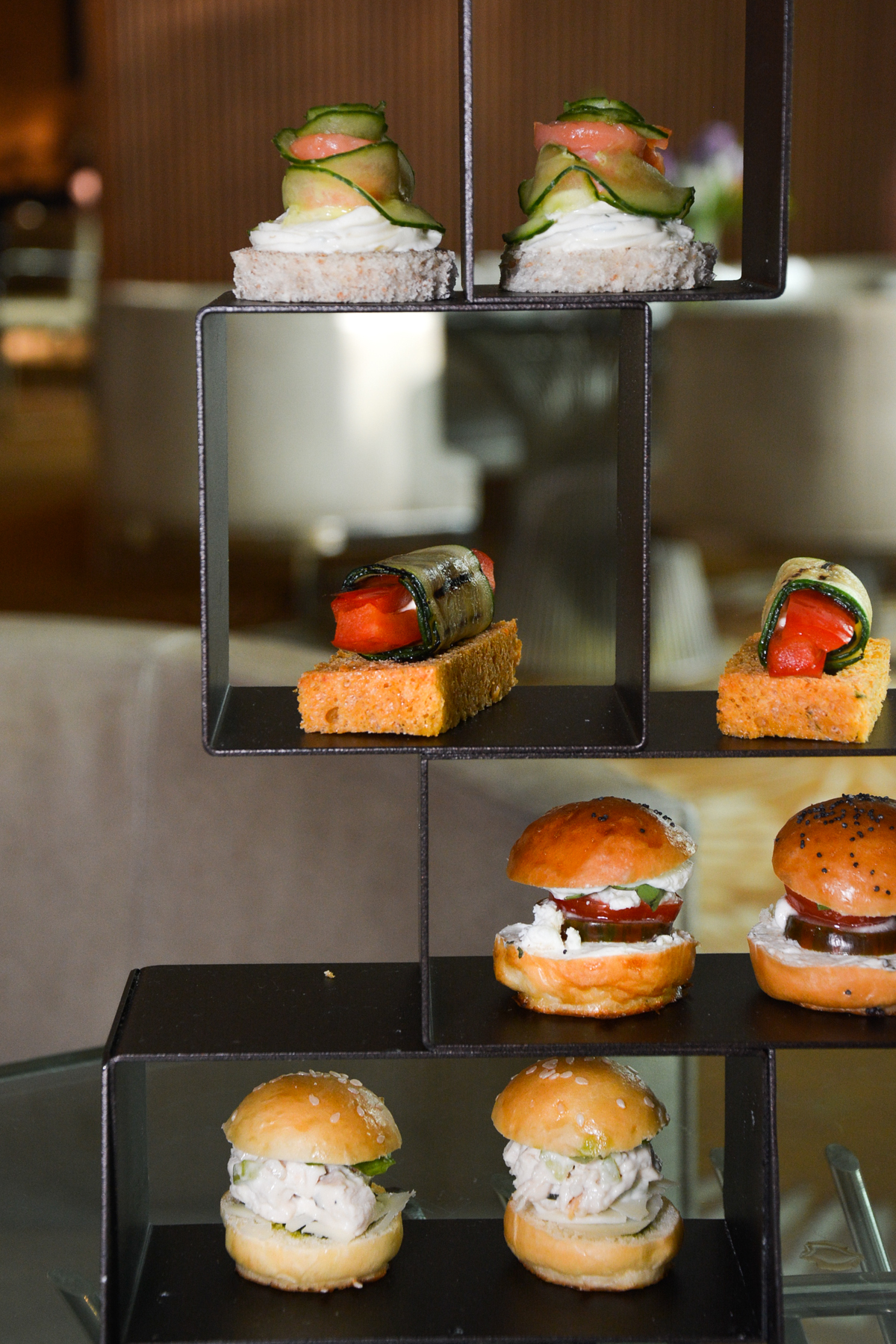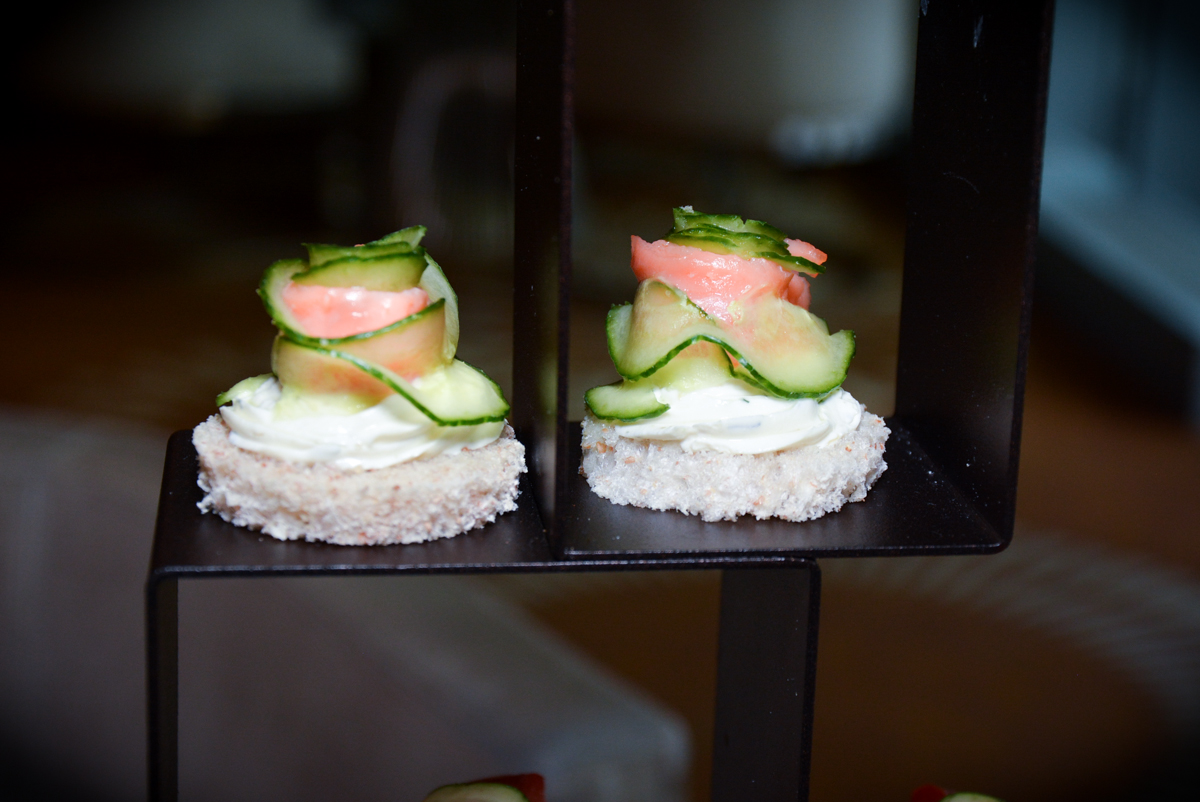 Moving on from tiers of savory treats we were presented with Round 2: we're talking white chocolate lemon tart, strawberry pistachio frasier, rhubarb and vanilla crème brulee, freshly baked raisin scones with devonshire cream… just to name a few.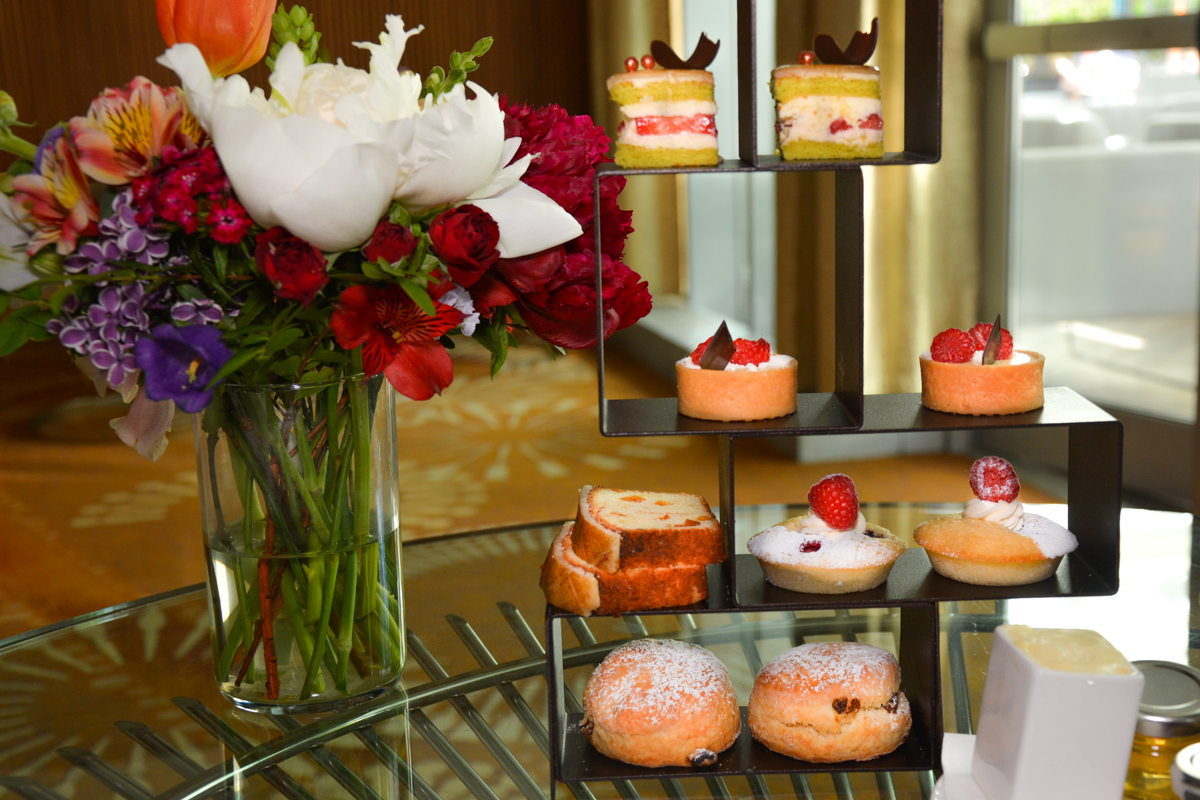 DEQ Lounge wasn't oozing opulence or crowded with more bouquets of flowers than one could stomach. It was spacious. It was comfortable. It was the kind of place we could lounge for hours, immersed in conversation. To top it off, we had the pleasure of chatting with the resident tea sommelier (who knew that was a thing).  
The Ritz-Carlton executed our tea experience flawlessly, and seemingly effortlessly. It didn't seem contrived, or awkward or dated in any way. The teenie tiny dishes dishes were done to perfection. Location is everything and our city girl souls couldn't ask for more. Central to major downtown attractions, and in the heart of the Toronto Film Festival (hint hint – a good spot to consider a break from a busy film festival day).
The Ritz Carlton afternoon tea is current, it's relevant. It doesn't seem plucked from some Victorian fantasy or a Jane Austin novel, but rather high tea for modern women.
It felt like the reminder we needed to see that in the grand scheme of 365 days, we need to take more time out to put away the devices, unwind and enjoy the company of a good girlfriend.
Life is busy… have a cup of tea (and champagne). It's the perfect way to free your mind, and we'll be back.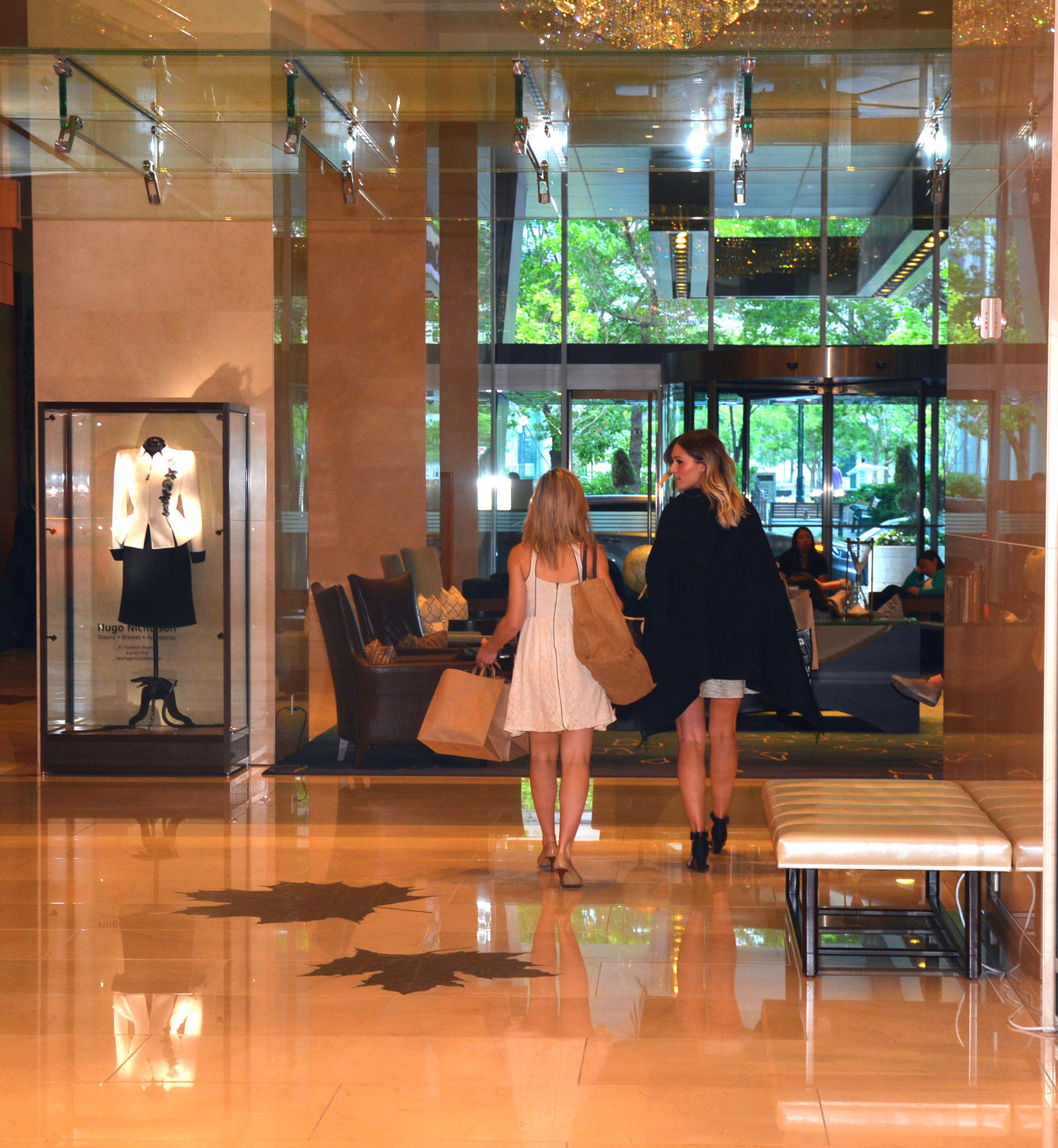 In Case You Missed It
Ritz-Carlton does a lot of things right. Check out our equally relaxing experience at The Ritz-Carlton Spa, New Orleans here.
(Images courtesy of CityPlace Studio Photography)