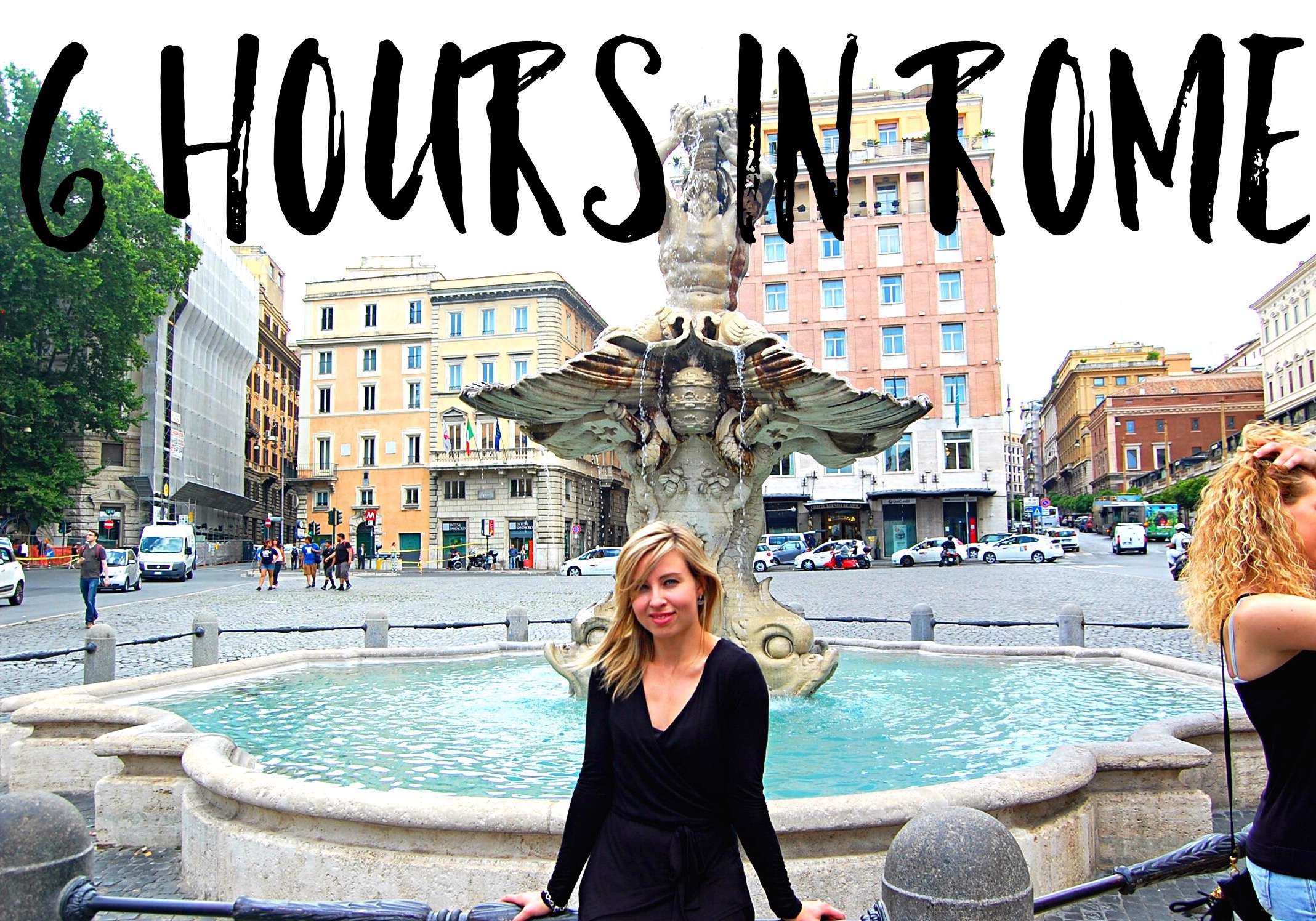 Bon jorno! So, you've just landed in Rome and you want to re-enact a scene (or two) from Roman Holiday during your layover? Here are some tips to help you make it happen in as little as six hours.

Flying into Rome (especially FCO) is like travelling back in time. It's so old-school that they still deplane passengers from 777s using air-stairs! For that, and other reasons, I've chosen NOT to wait out my six hour layover at this aging airport. Instead, I am venturing into the great city of Rome to accomplish something.
I'm on a mission – last summer I spent part of my summer in Italy and I want to relive some of those glorious days of binge eating truffle infused pasta while drinking Lambrusco in the stifling Mediterranean heat.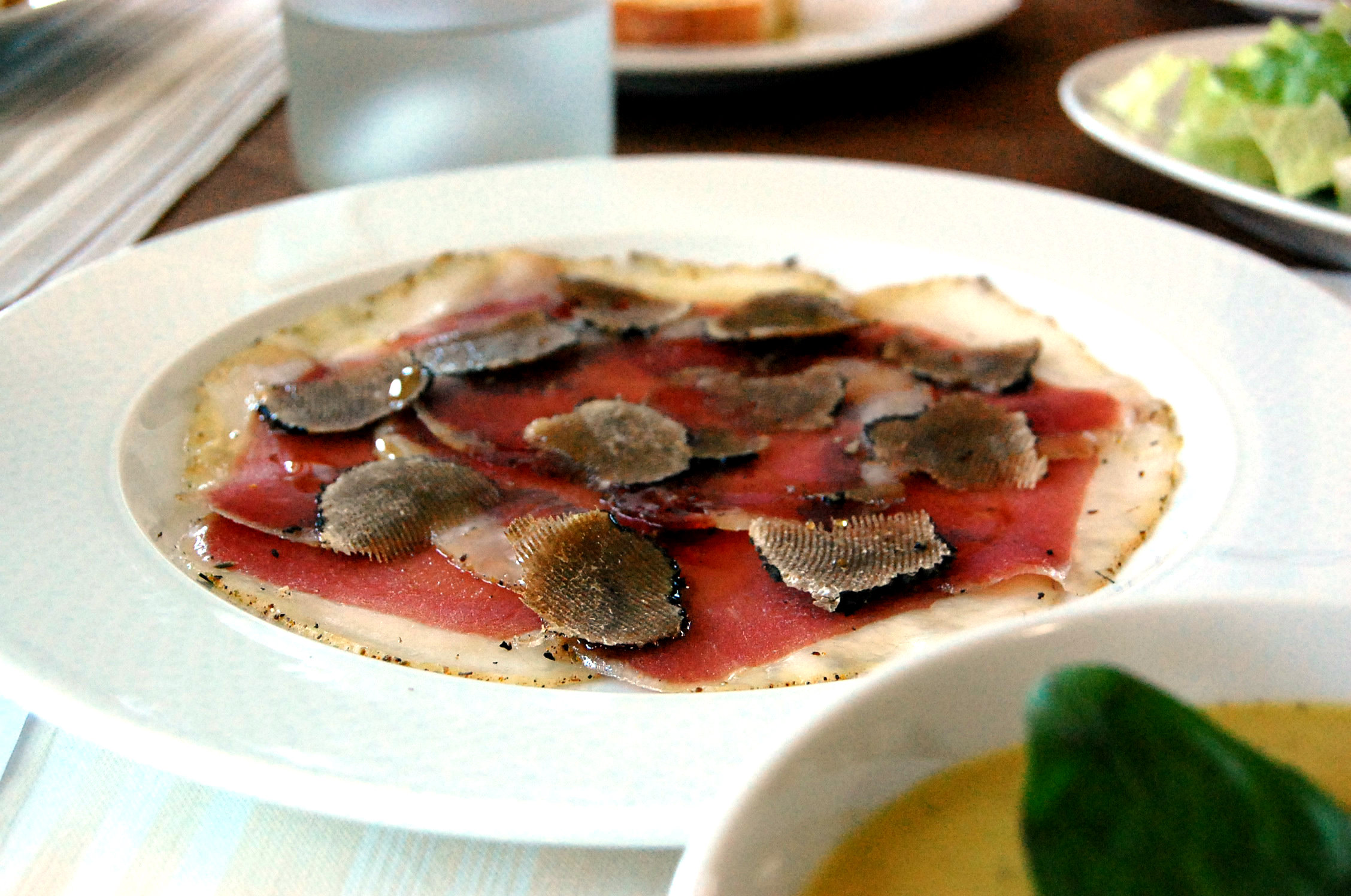 There is an art to taking advantage of the ultra-short layover which I've summed up with four tips:
Tip #1 – Pick Only One Landmark or Restaurant to Visit
When you do the math, you will likely conclude that six hours is just long enough to pick one landmark, restaurant or attraction. Normally I scope out a restaurant in advance, but this time I thought I would do that on the fly (it won't be hard to find truffle in this part of Italy in July).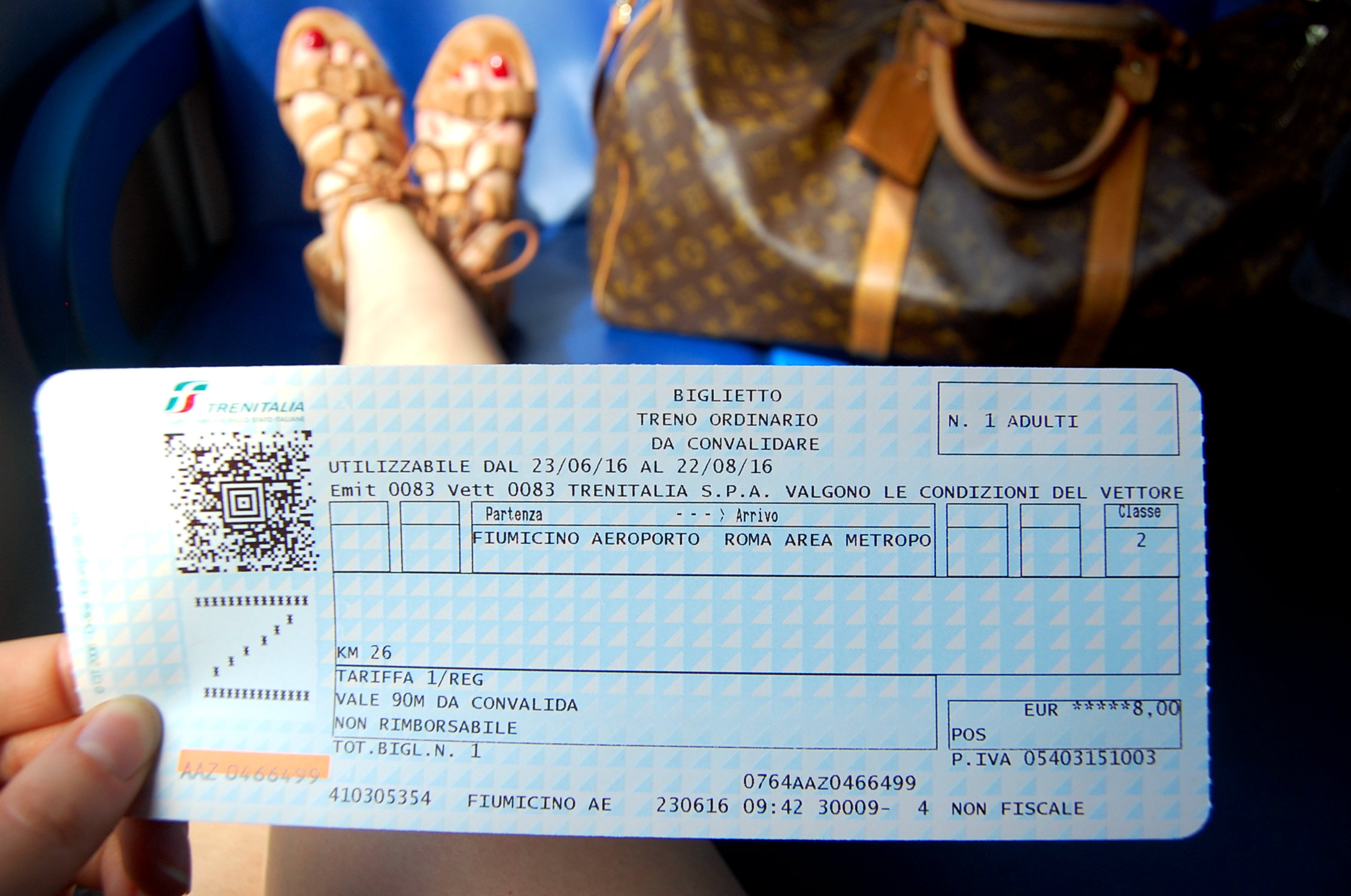 Tip #2 – Take the Leonardo Express train
There are two trains that will take you to Rome central from the airport – the Leonardo Express (which gets you into Termini station in a brief 32 minutes) or the more relaxed paced regional train. Since the express train posted a delay, I jumped on the regional. But in all other circumstances the express is the way to go. Just €14 each way, it will save you the serious headache of the less expedient regional train. Yes, it is cheaper than the express, but those few Euros saved might cost you your flight if don't have enough time.
Tip #3 – Set a Schedule
In order for this high-speed layover to work without you missing your flight, you must set a realistic schedule and follow it ruthlessly. For me, I knew I would get to my destination by 11am sharp and had to be back at the airport by 2pm. That means leaving downtown by 1pm at the latest. Ok, that's one hour for sightseeing and another hour for lunch, but you'll be amazed how much you can pack into a few hours. Stick to the plan or you could find yourself spending a lot more time in Rome than your bargained for!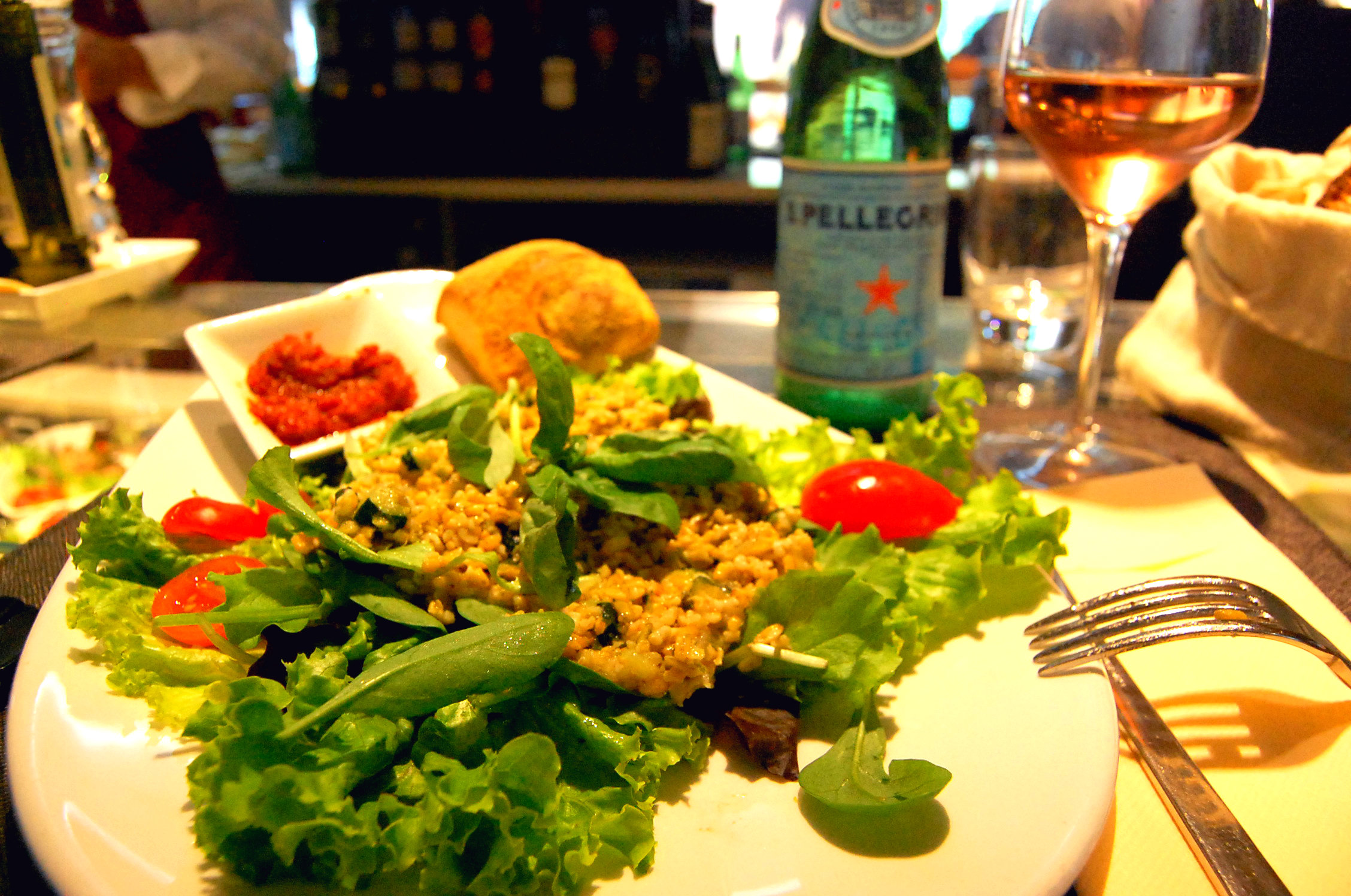 Tip #4 – Be Present and Enjoy Every Moment
Many people think you need a lot of time to experience something wonderful like the Piazza del Popolo or the Colosseum, but that's a myth – you really don't. Think about how many brief moments in time are etched clearly in your memory because they were so incredible. Being present in the current moment is key to taking it all in. Yes, it would be great to have a full week to explore the city of Rome, but sometimes a moment is all you have. So take that hour or so that you've budgeted and just enjoy it. I swear, you will never forget the day that you went to Rome just to have lunch.
And when all is said and done, you'll be back en route to the airport in no time. While your fellow passengers will have been fighting to stay awake from the jet lag, you'll be energetically reflecting on an experience that you will never forget.