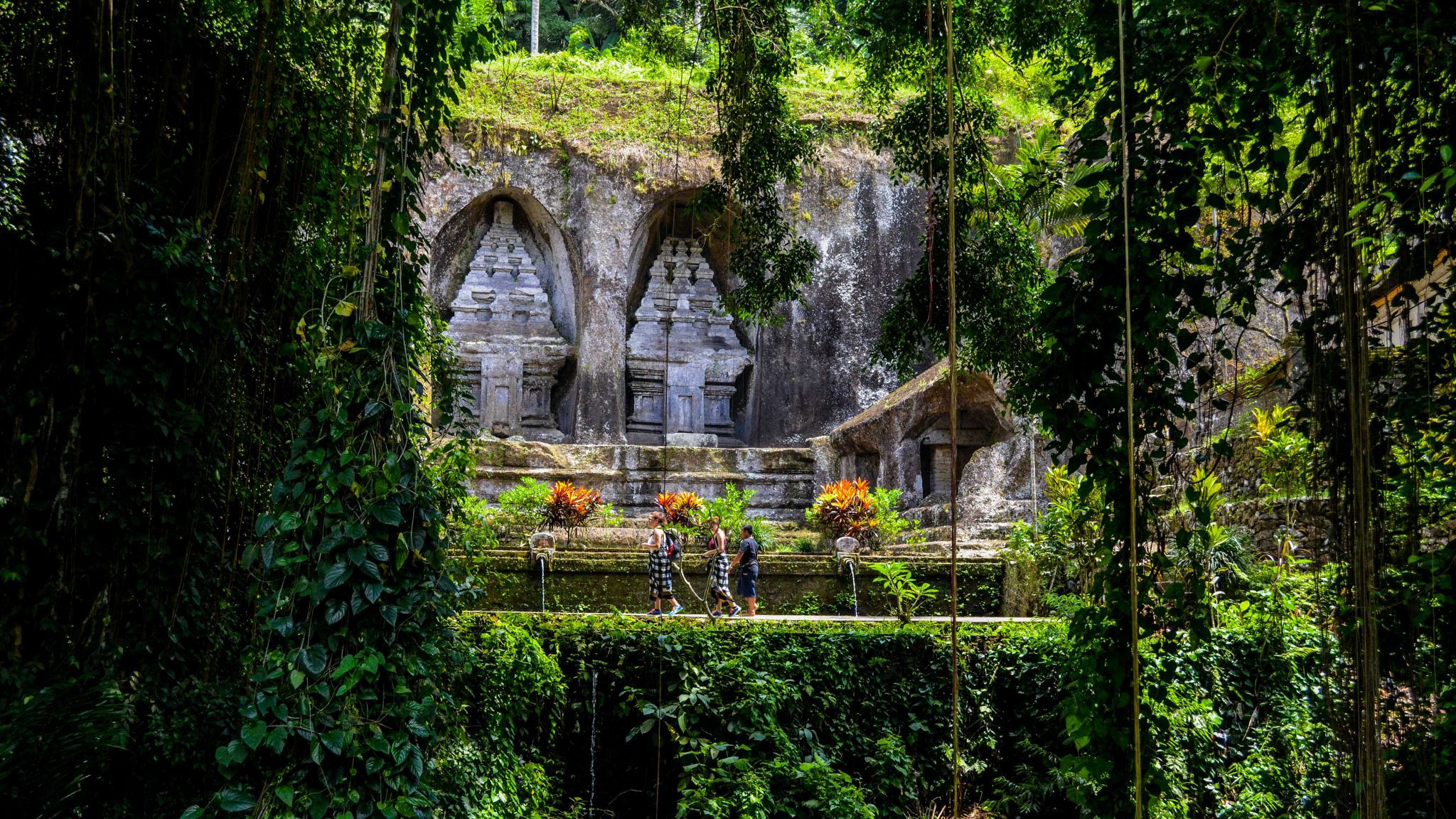 We descended a steep stairway towards the centre of the earth. Smoke drifted up from a holy place far below, the pungent scent of burning incense filled my nostrils.
As we reached the foot of the winding staircase, men and women kneeled in front of a shrine, bowing their heads in prayer as a waterfall raged behind them. We had all come to this sacred place for the same reason.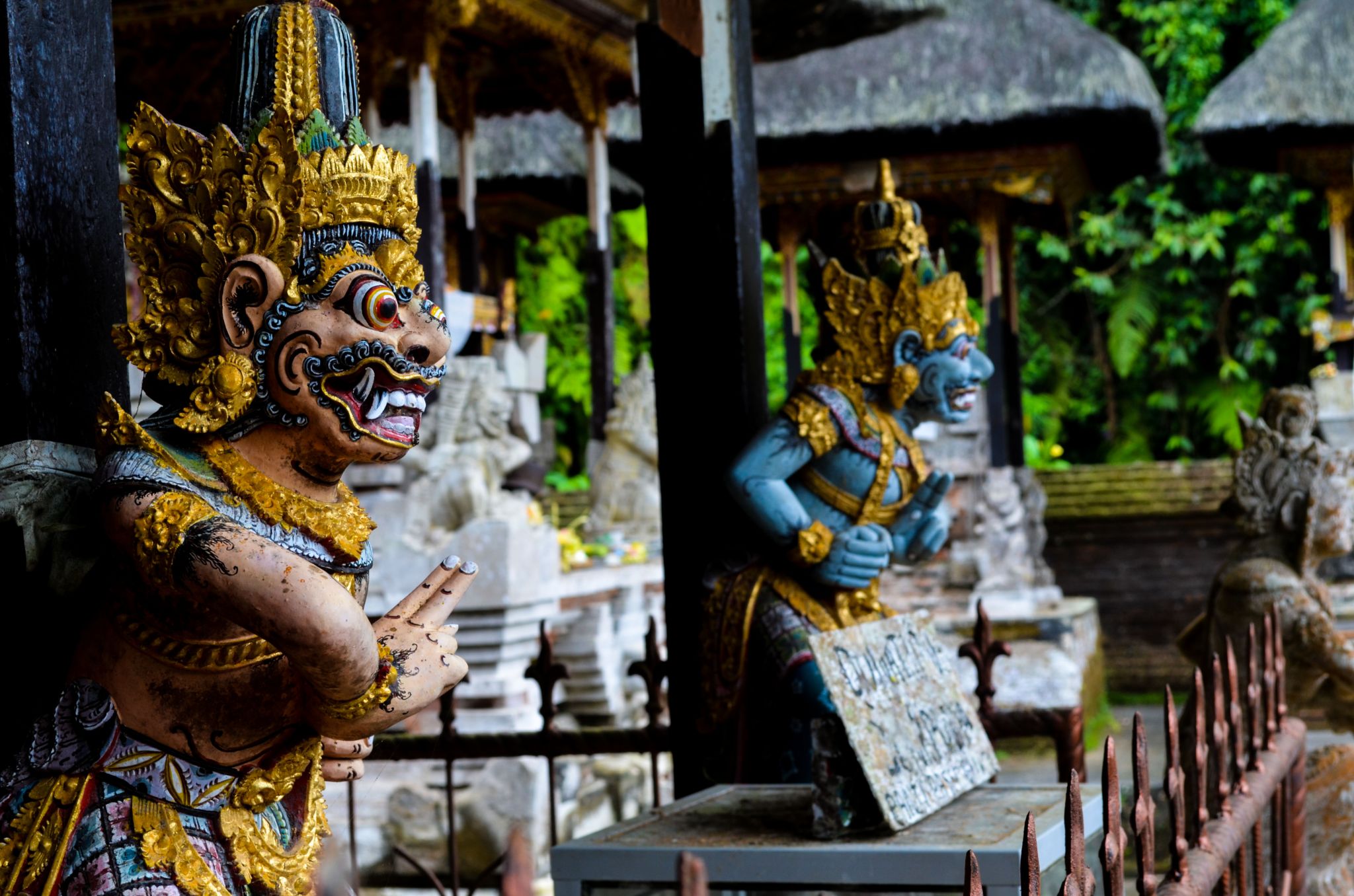 Ubud is regarded as the spiritual centre of Bali, and it doesn't take long to see why. Artisans, vegans, hippies and healers all live in harmony with villagers, farmers and Hindu priests. The region surrounding Ubud is a place that respects tradition while welcoming curious visitors to catch a glimpse of Bali's rich past.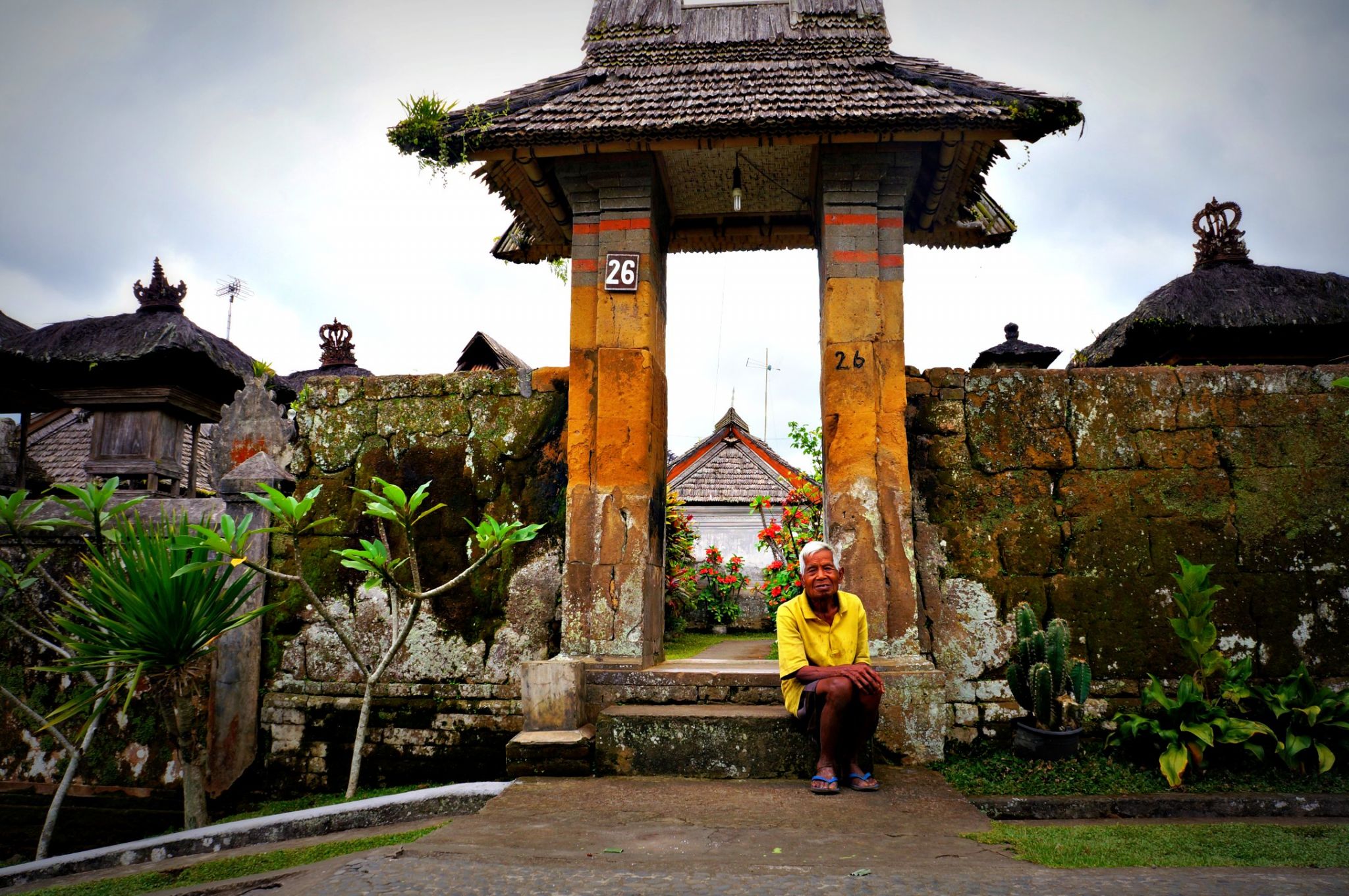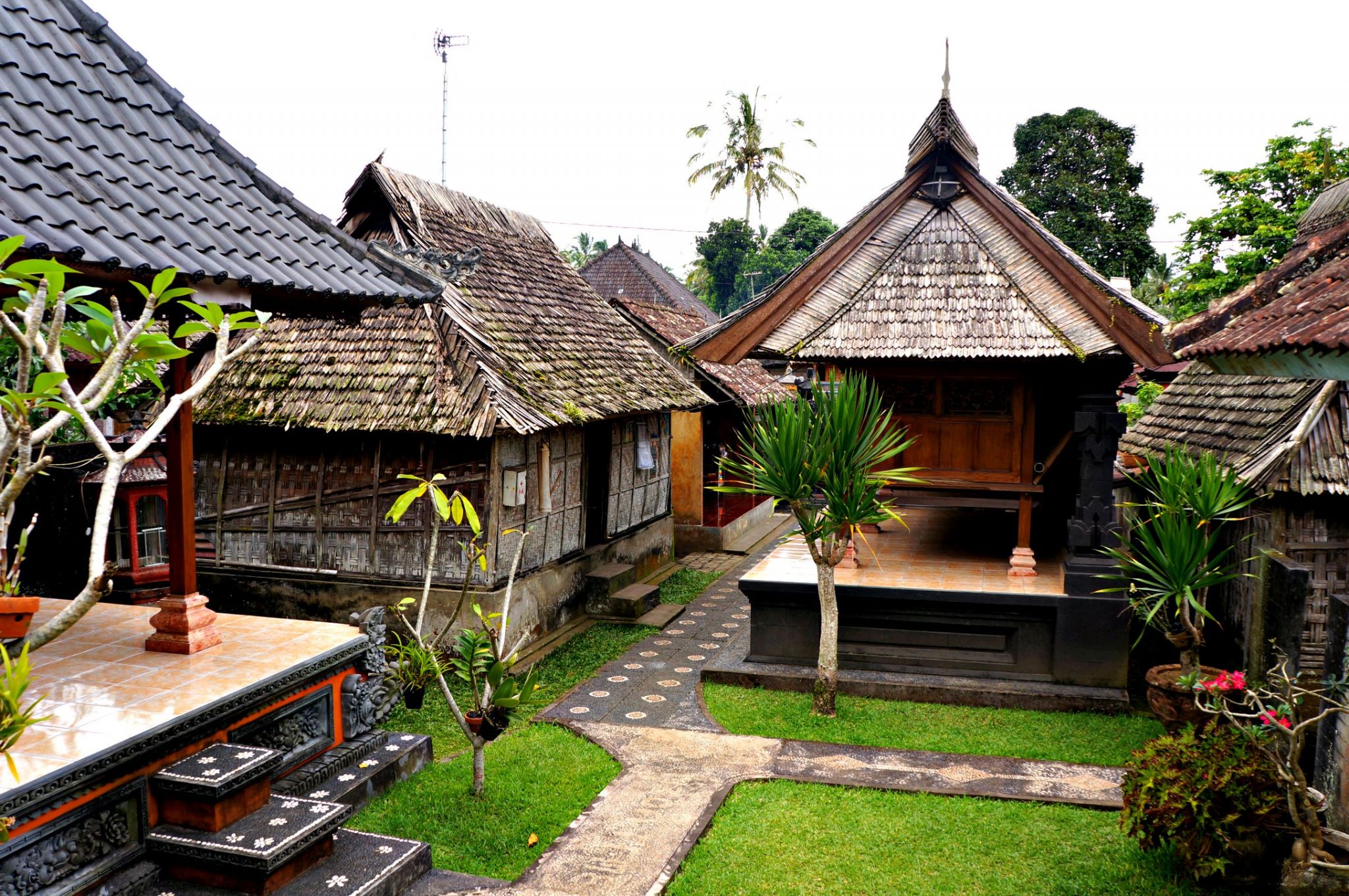 The longer I spent on this island, the more obsessed I became with learning their ways, their habits and their customs. One of which, the traditional cleansing ceremony, was of particular interest to me – I had some bad karma that needed to go.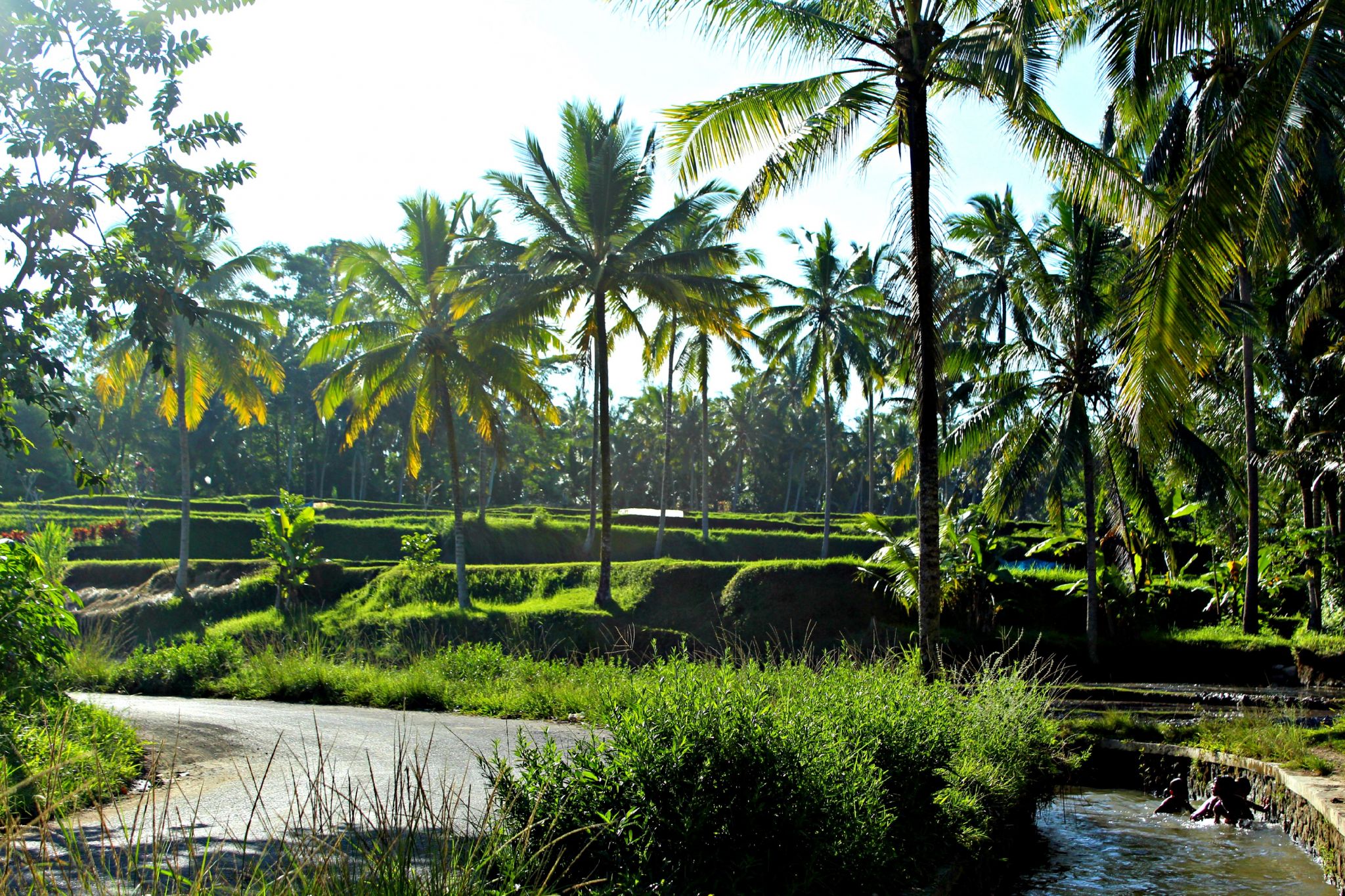 First, a Balinese staff member arrived to my room at Bagus Jati Health and Wellness Resort to help dress me in the traditional attire. First and foremost, a bright coloured sarong. She wrapped it around my waist twice and tied it so tight I could barely take a stride. Little did I know at that moment I would need that garment to hang on in the torrents of a raging waterfall. Then, a traditional Balinese lace shirt tied tightly with a bright coloured piece of cloth.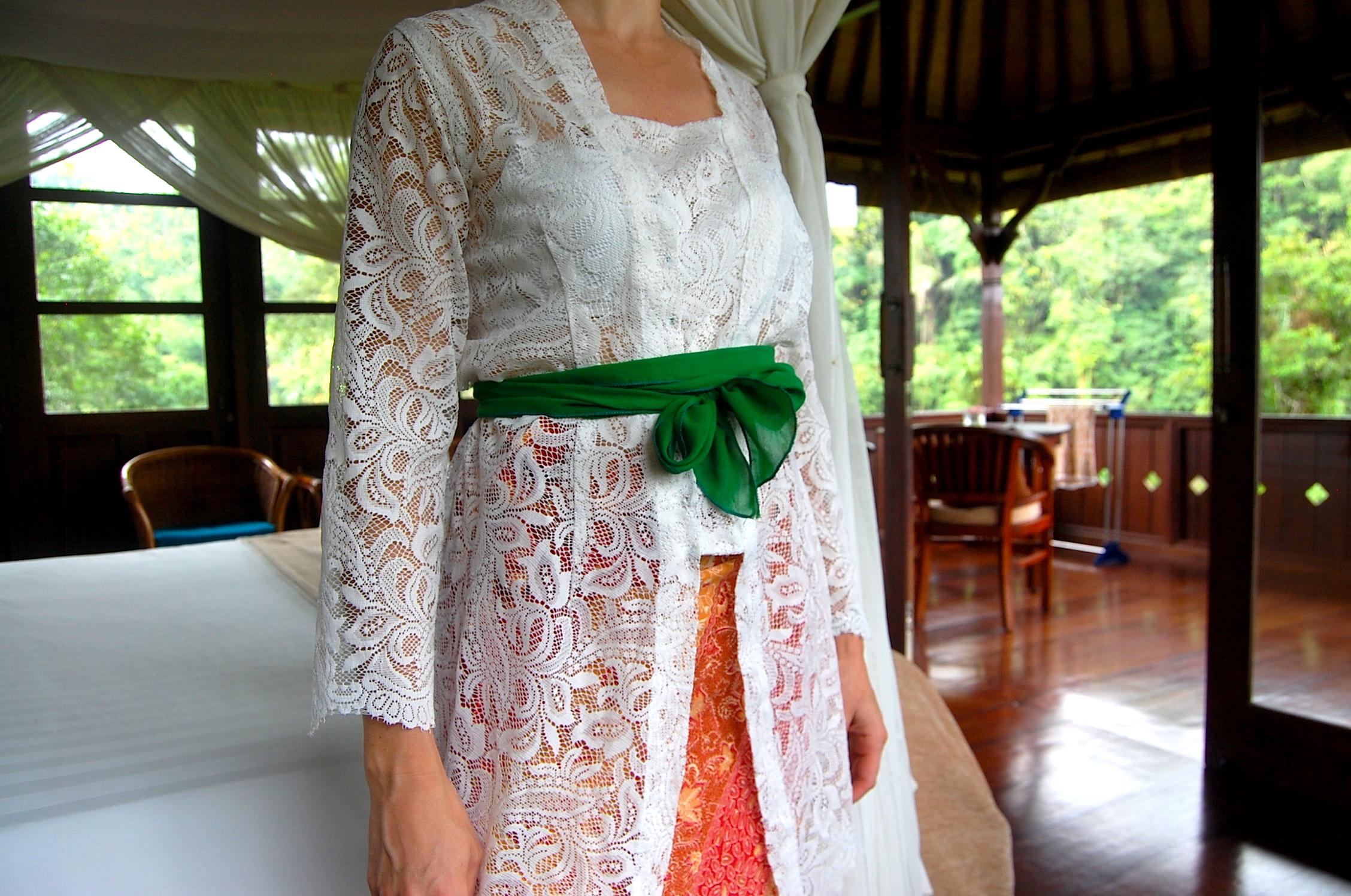 My guide took me first to Pura Tirta Empul, a Hindu Balinese water temple. Legend has it that the sacred spring was created by the god Indra. His forces had been poisoned by Mayadanawa, so he pierced the earth to create a fountain of immortality to revive them. 
This culture is steeped in mysticism; it is rich with stories and legends to explain everything living and dead, good and evil, dark and light.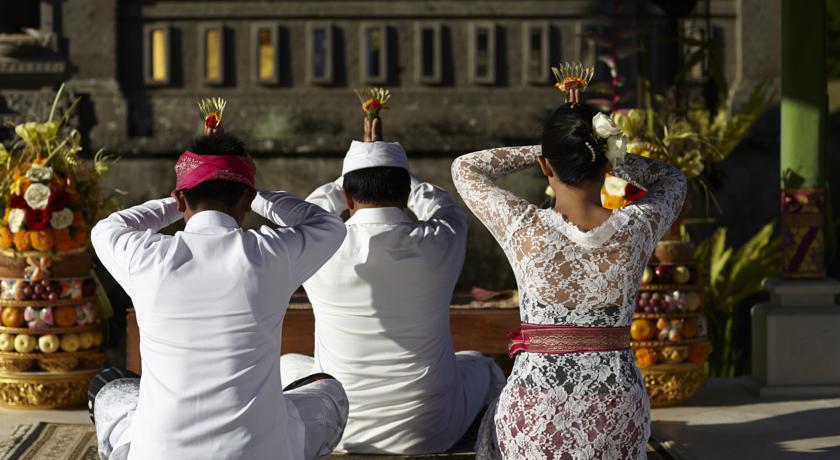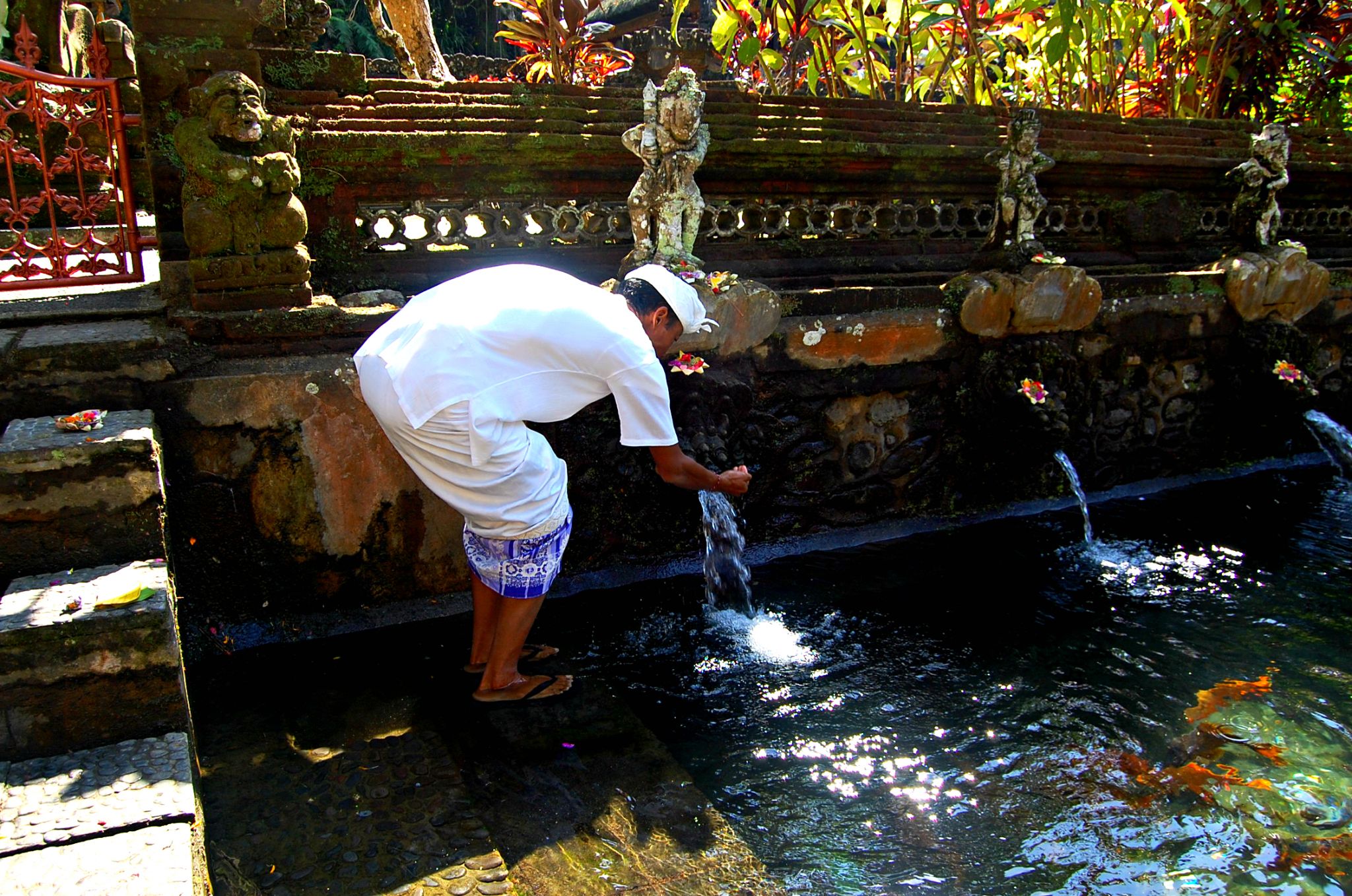 After touring Pura Tirta Empul, we proceeded to the site where the Brahmana (the "healer") would conduct the cleansing ceremony. My guide had prepared many offerings, also known as canang sari, traditional weaving of banana leaves, various flowers, little sweet snacks arranged delicately together in an offering to the gods. We had many canang. So many, in fact, I wondered just how badly my soul needed to be cleansed.
At the waterfall we prayed. First to the sun, then to the moon, and then to be brought back to our bodies. And then to be cleansed of the bad karma we have accumulated.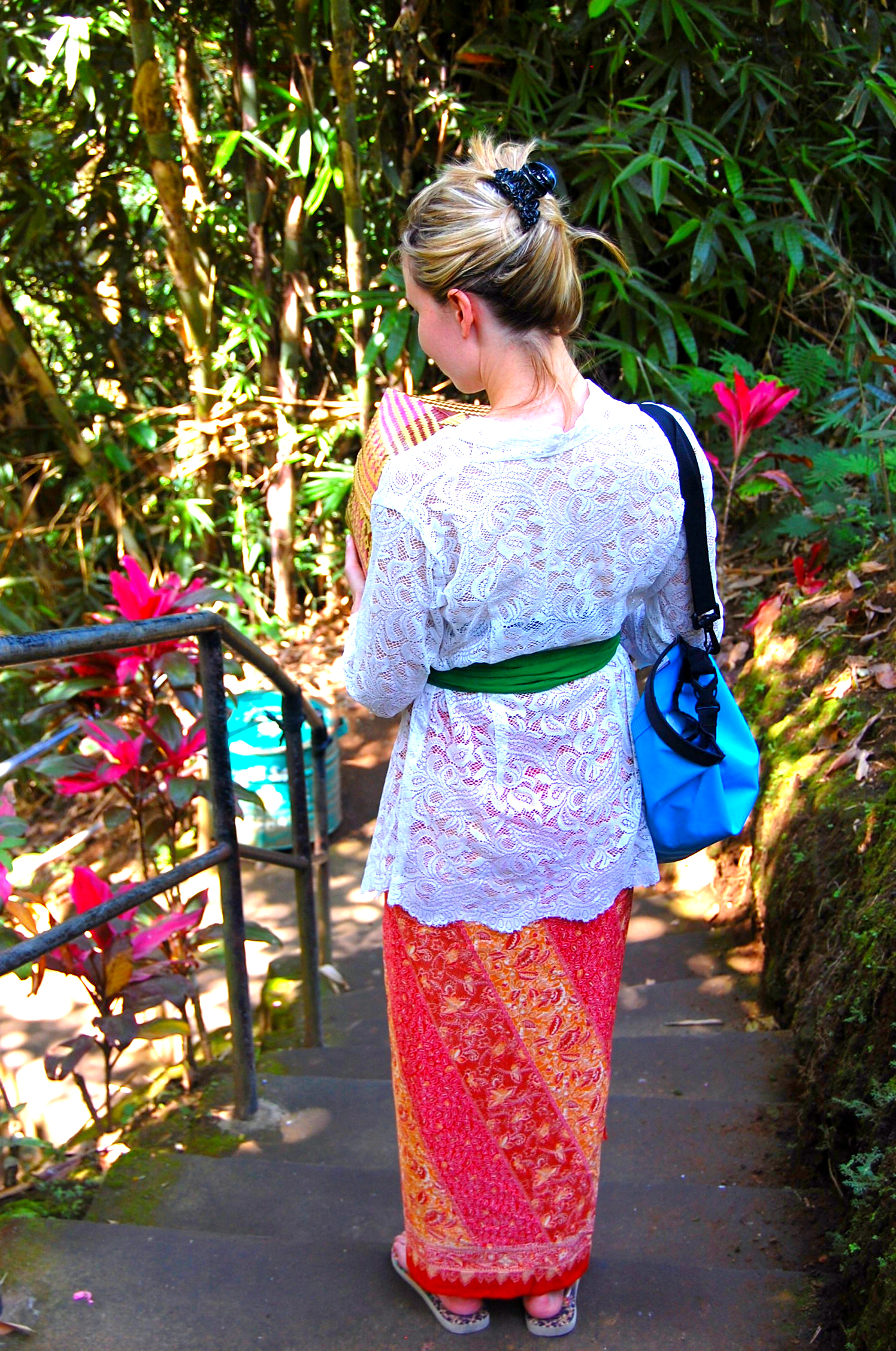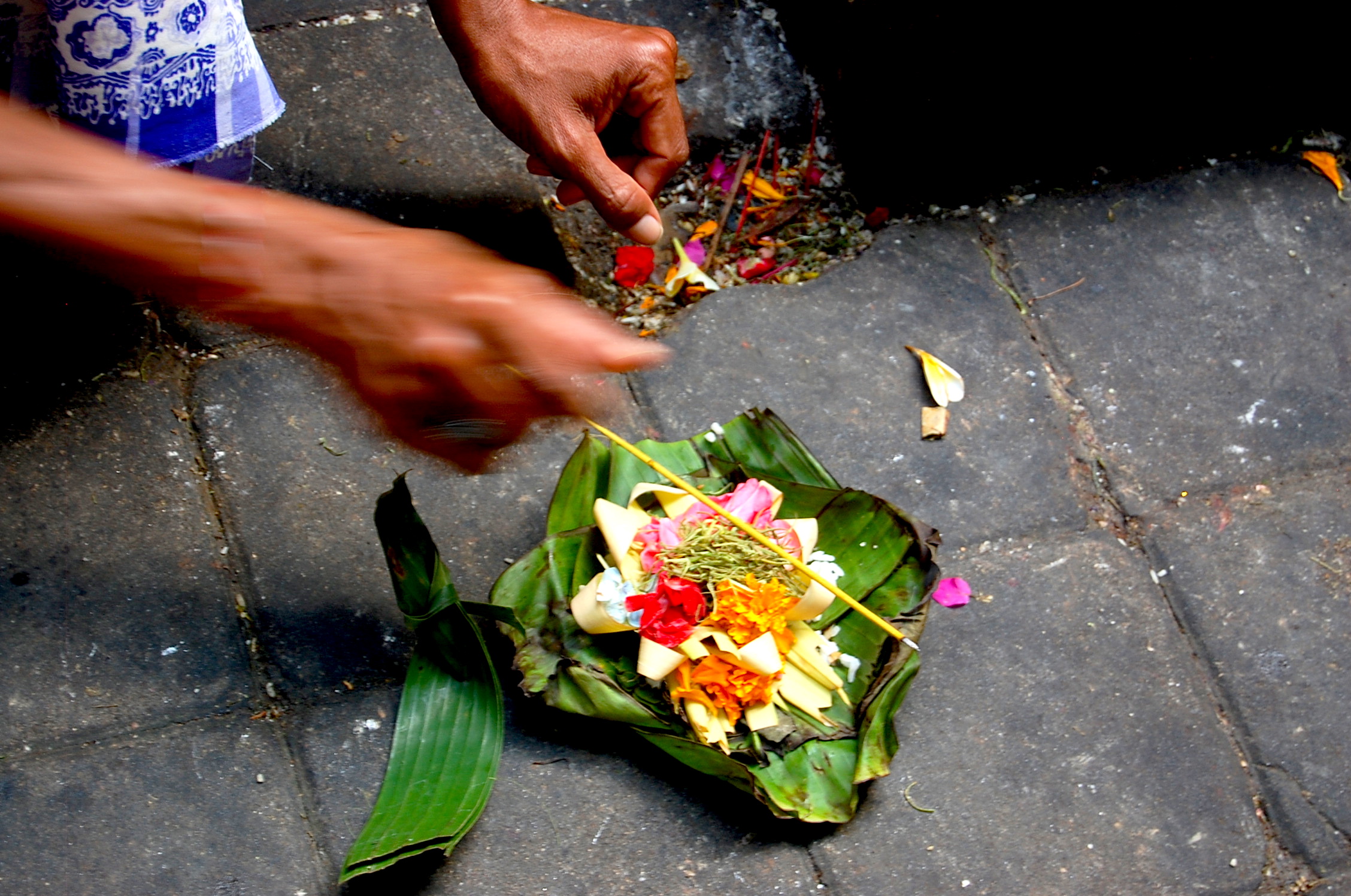 And with that, the Brahmana took me by the hand and lead me into a shallow pool. We waded closer to the waterfall. He told me he would go first and I could watch. He threw his body under a raging waterfall and stayed there for over a minute. And then it was my turn. On his queue, I submerged myself in the stream.
The intensity of the water seemed like too much, the deafening roar made it impossible to hear him. It felt like forever. I came back up for air and he urged me to stay under – the water had not yet turned "clean". I clinged desperately to my canang, desperate not to lose it or my footing.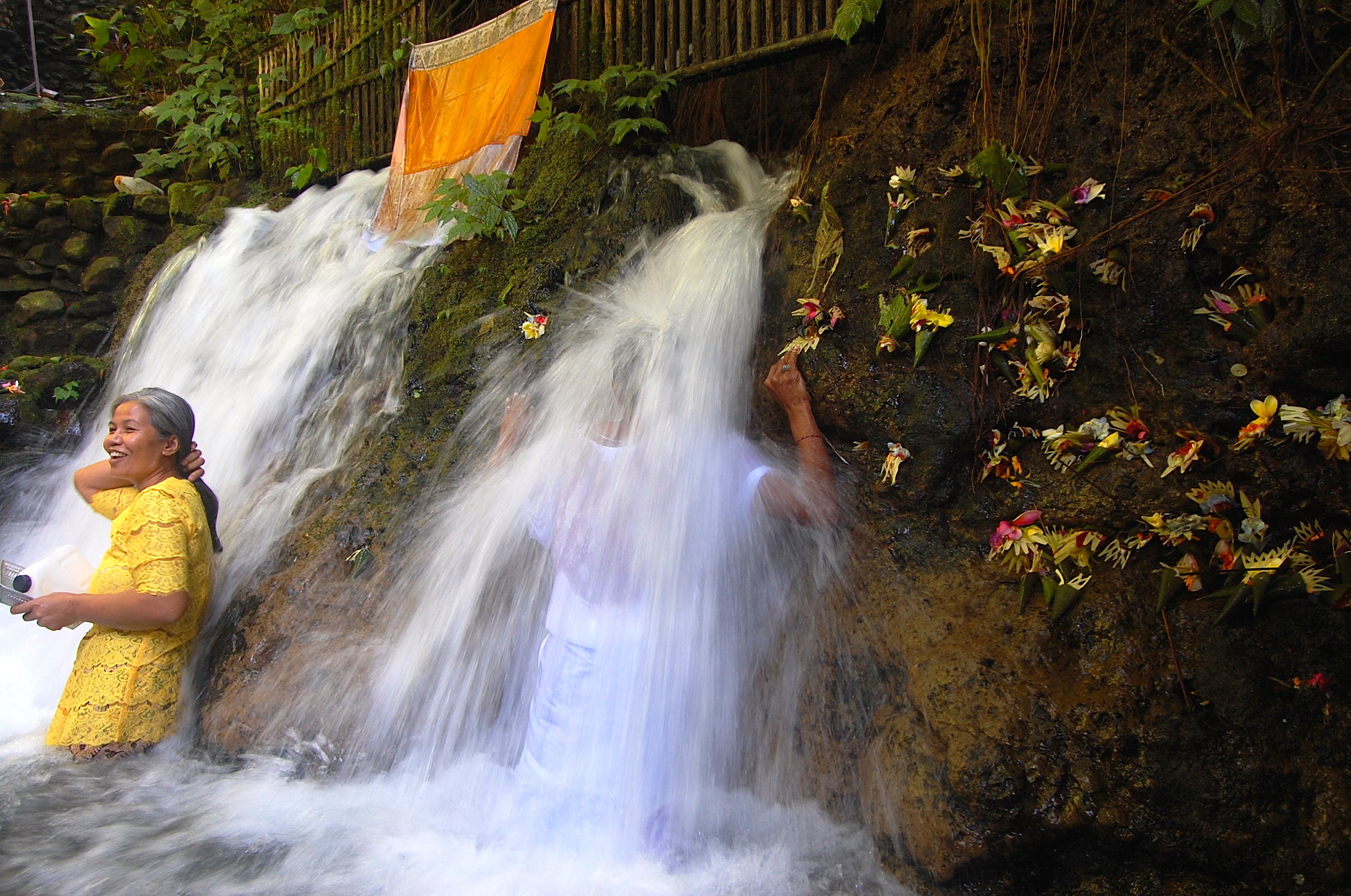 After what felt like an hour, it was over and I backed out of the stream. My skin felt hot against such cold water. I was drenched, but invigorated too. Be it the physicality of such an experience or the beauty of the ceremony, I felt different, I felt awake.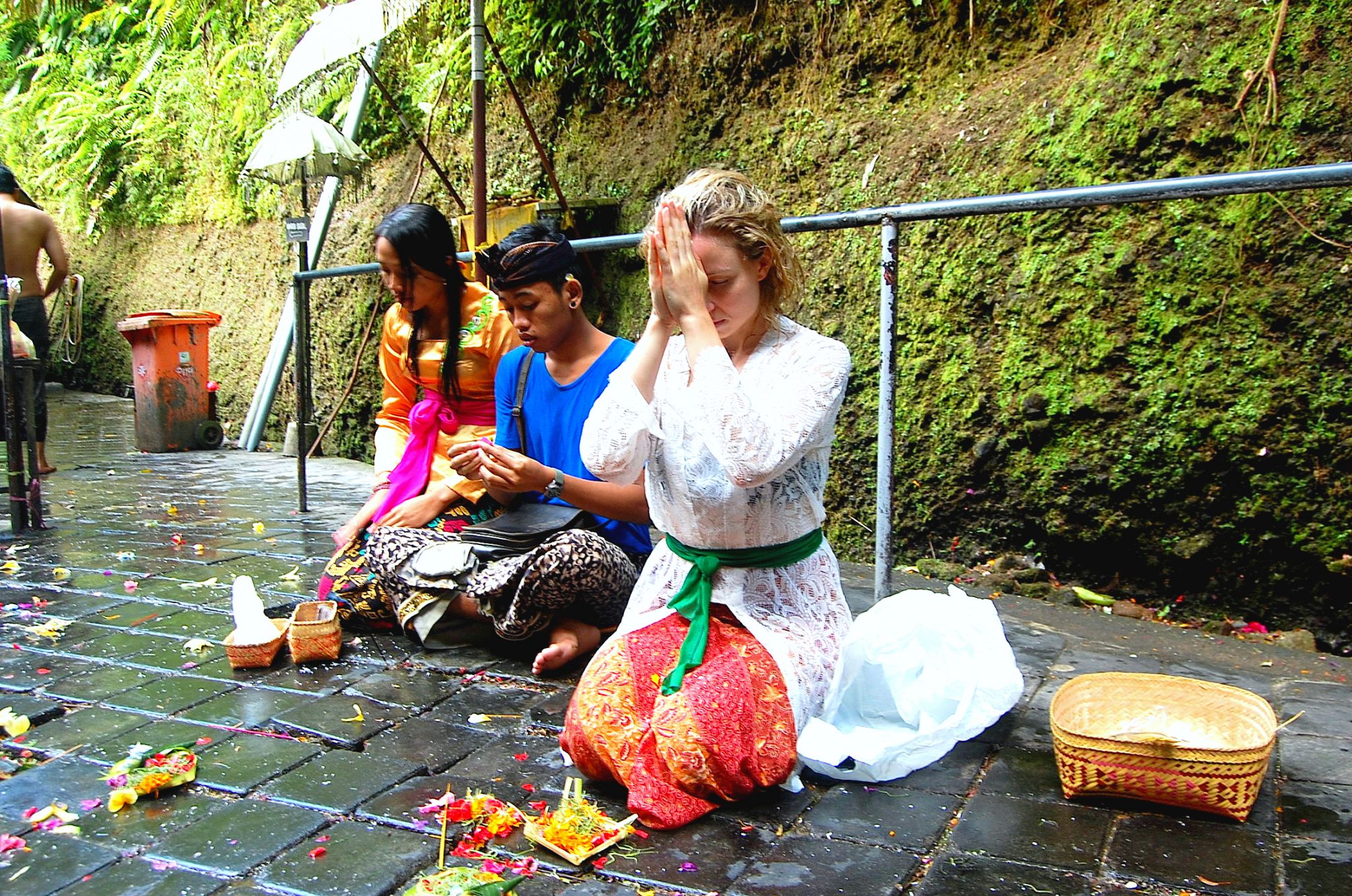 I'm not Hindu. I don't know what I believe. But I do believe there was some truth to that experience. It was an honour to take part in such a beautiful ceremony.