High Tea – The Berkeley Hotel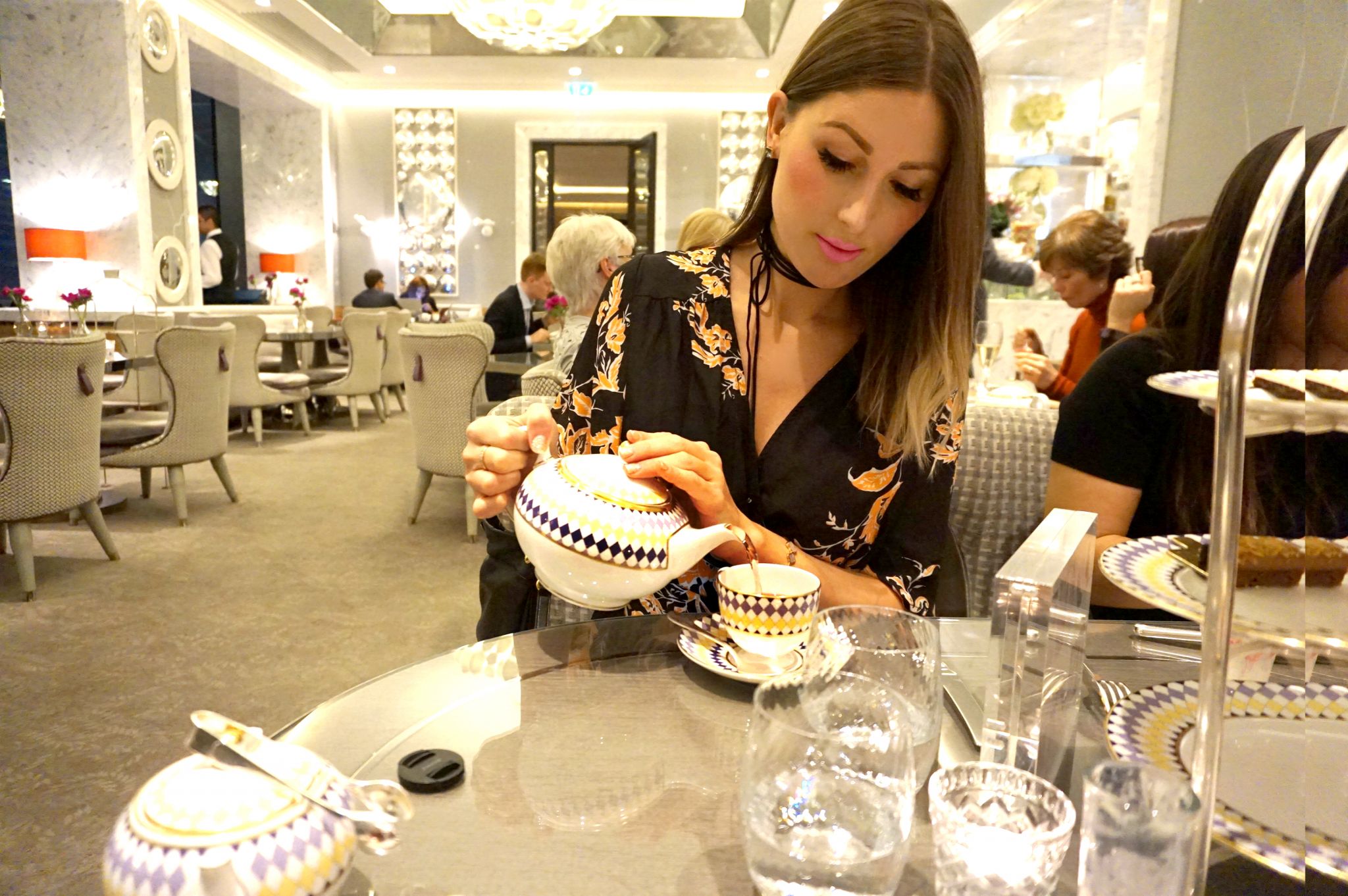 I am obsessed with high tea, and for good reason – it's a special experience. Walk into The Berkeley, London, and you'll understand why.
We're all guilty of falling into the modern cycle of being too busy, and if I ever needed a cue to take more time to nurture the friendships I hold close, then this trip to London, U.K. was it.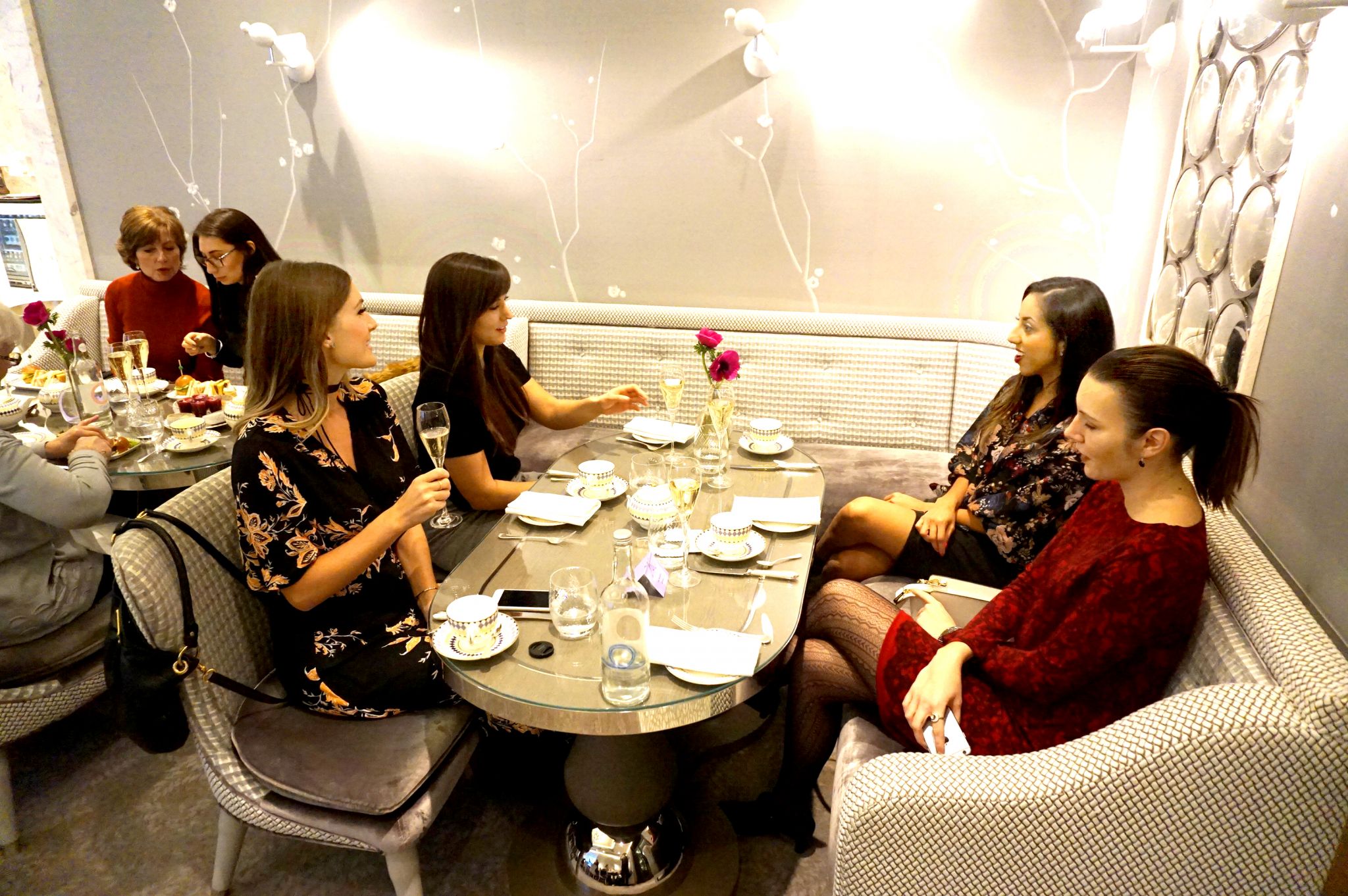 It's off the radar of many North American women, but take note (yes, I'm looking at your Miss USA), you need to rank it higher on your to-do list. High tea is the kind of activity that encourages meaningful bonding time with girlfriends. No electronic devices, no digital distractions, just quality time in the most lovely surroundings… bubbly, heavenly tea blends, dainty finger sandwiches, delicate cakes and scones topped with lashings of clotted cream don't hurt either.
One step into the Collin Room and we were seriously smitten with the dreamy décor — a Pinterest board just exploded in here — be still, my peony-loving heart.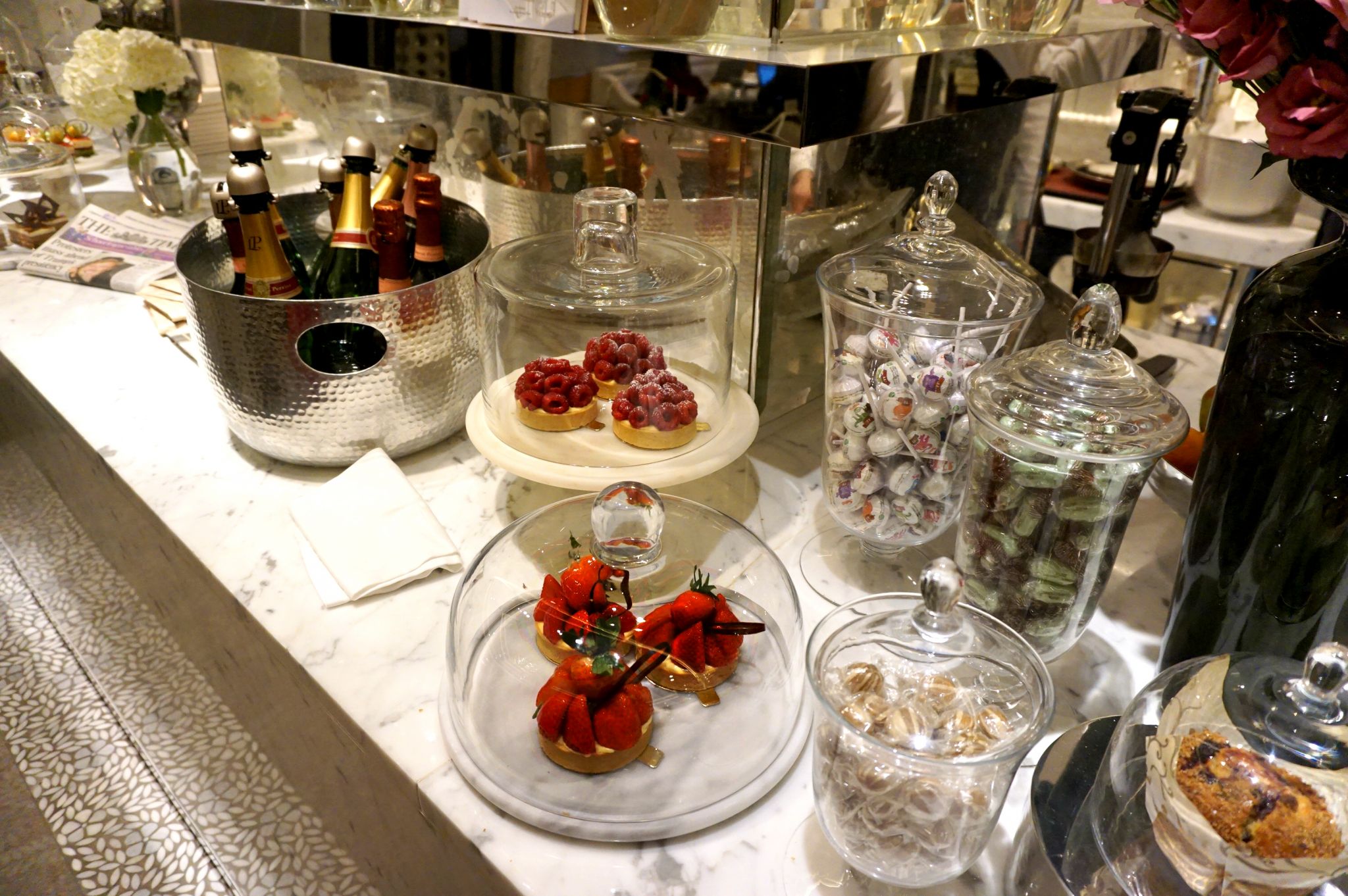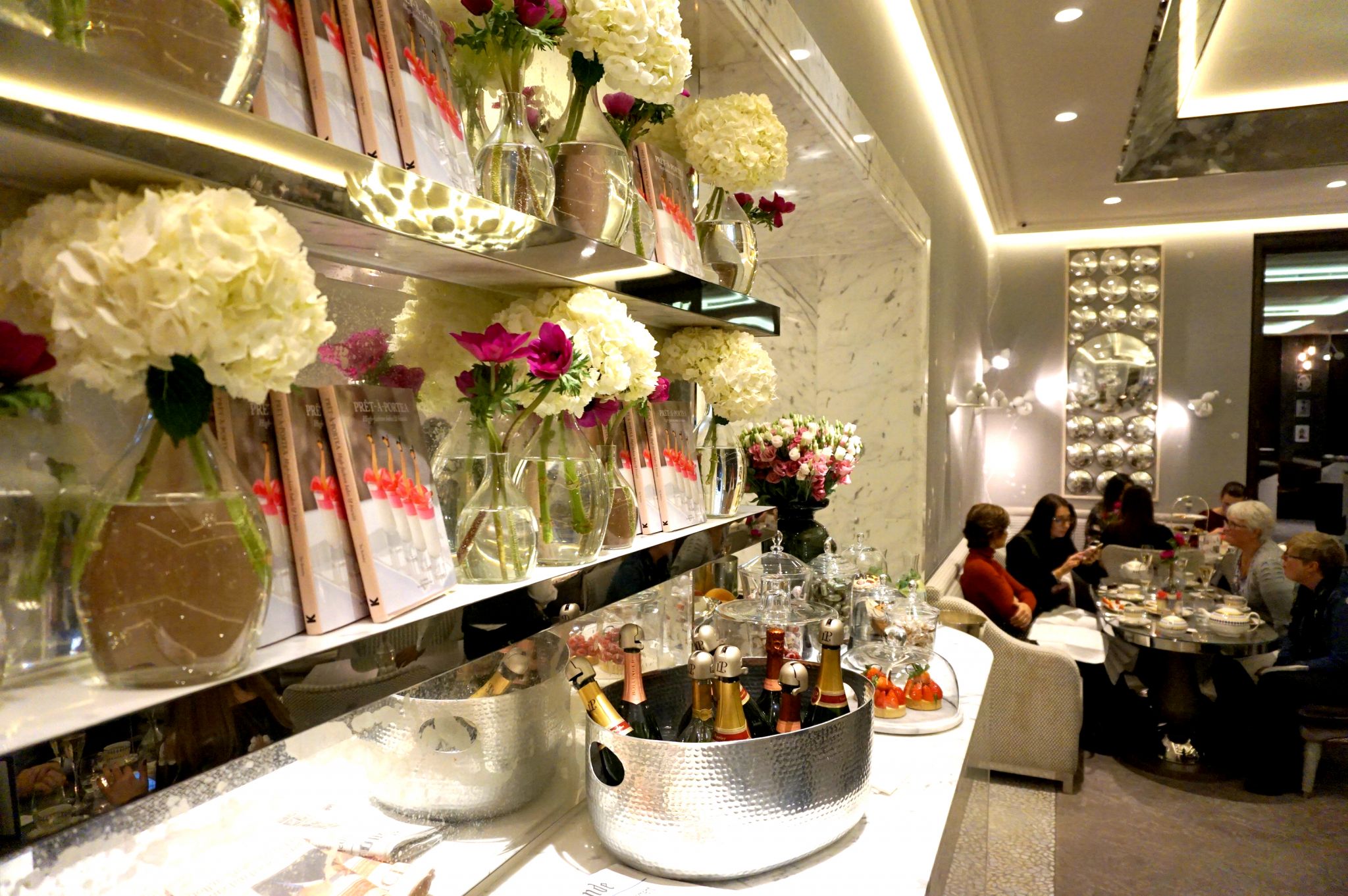 The luxurious lounge had a friendly, feminine feel with curved high-back banquettes and an inviting ambiance. The space is beautifully executed with a modern twist and has been charmingly redesigned by Robert Angell using bespoke furnishings and handmade wall-coverings that pay homage to art deco design.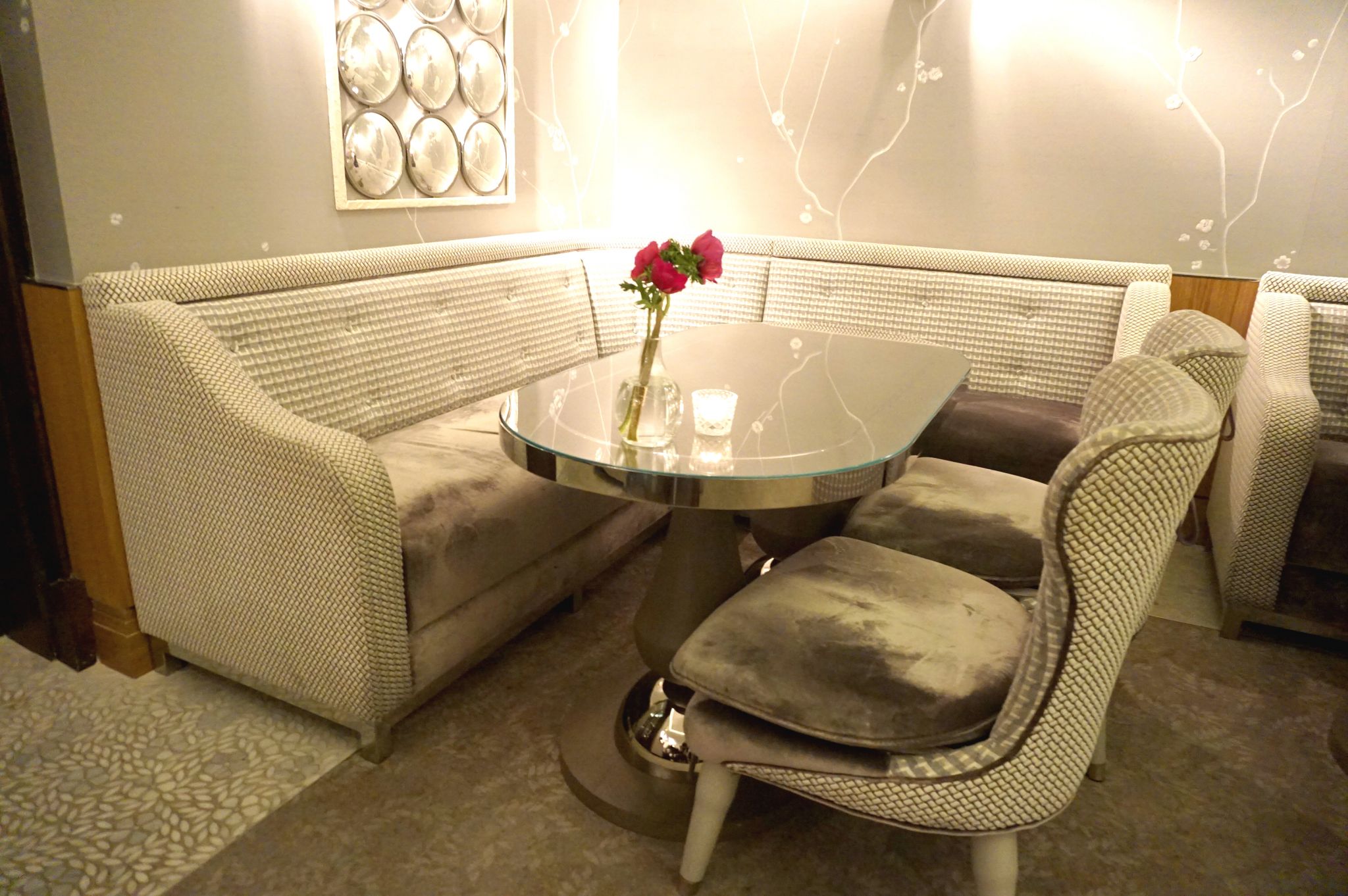 We were warmly greeted and invited to take a seat in the embrace of the luxurious corner booth. Our waiter explained more about The Berkeley's legendary designer afternoon tea, Prêt-à-Portea. This tea experience is inspired by the themes and colours of the fashion world. The menu of mouth-watering delicacies with a fashionista twist is transformed every six months to follow the changing seasons in fashion (you would, London. You would).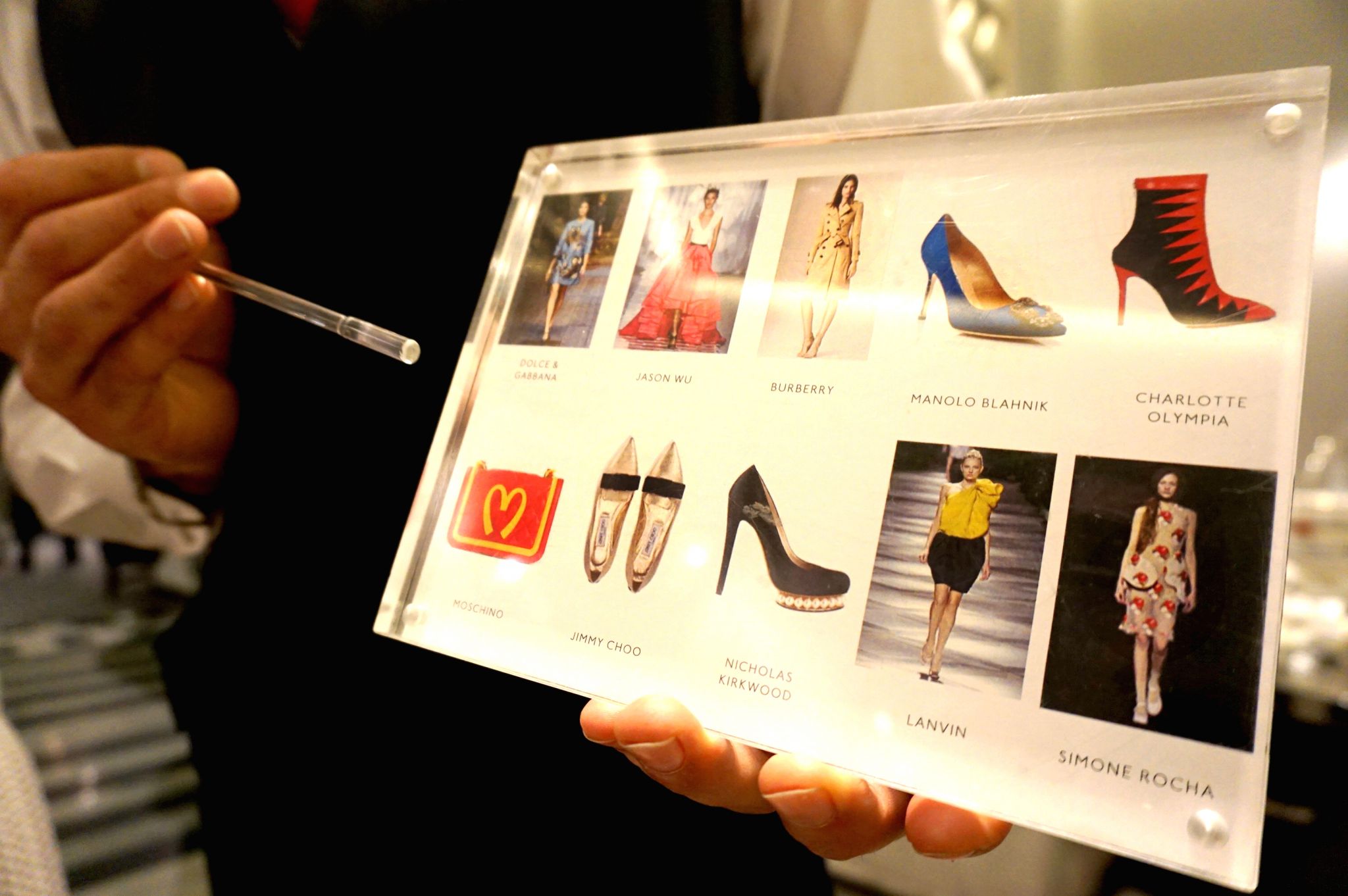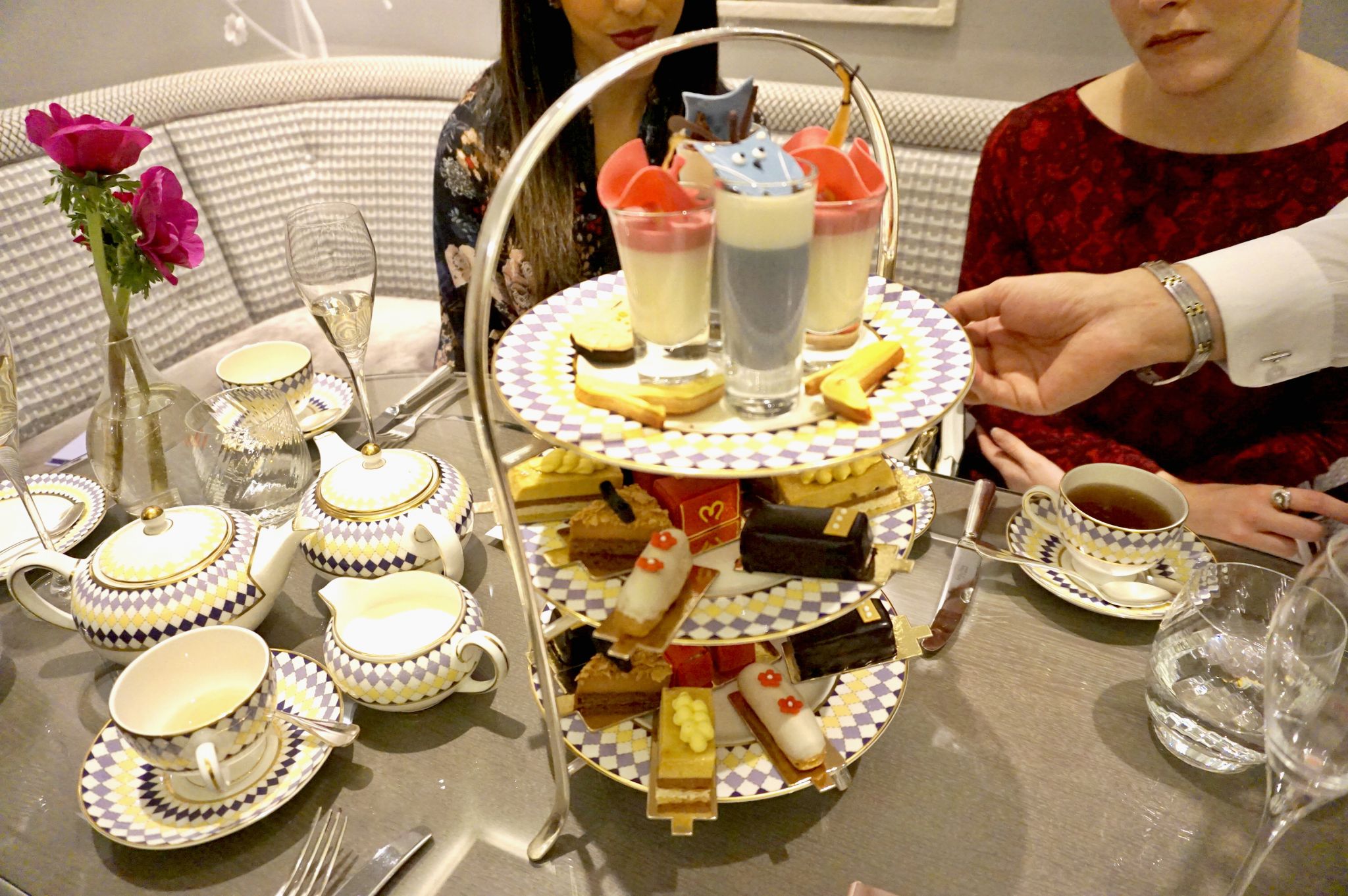 We opted for the Champagne Afternoon Tea – paired with savoury creations and endless tea pairings, it seemed perfect for indulging after a busy morning. The delicate collection of cakes and fancies inspired by the world's finest designers included: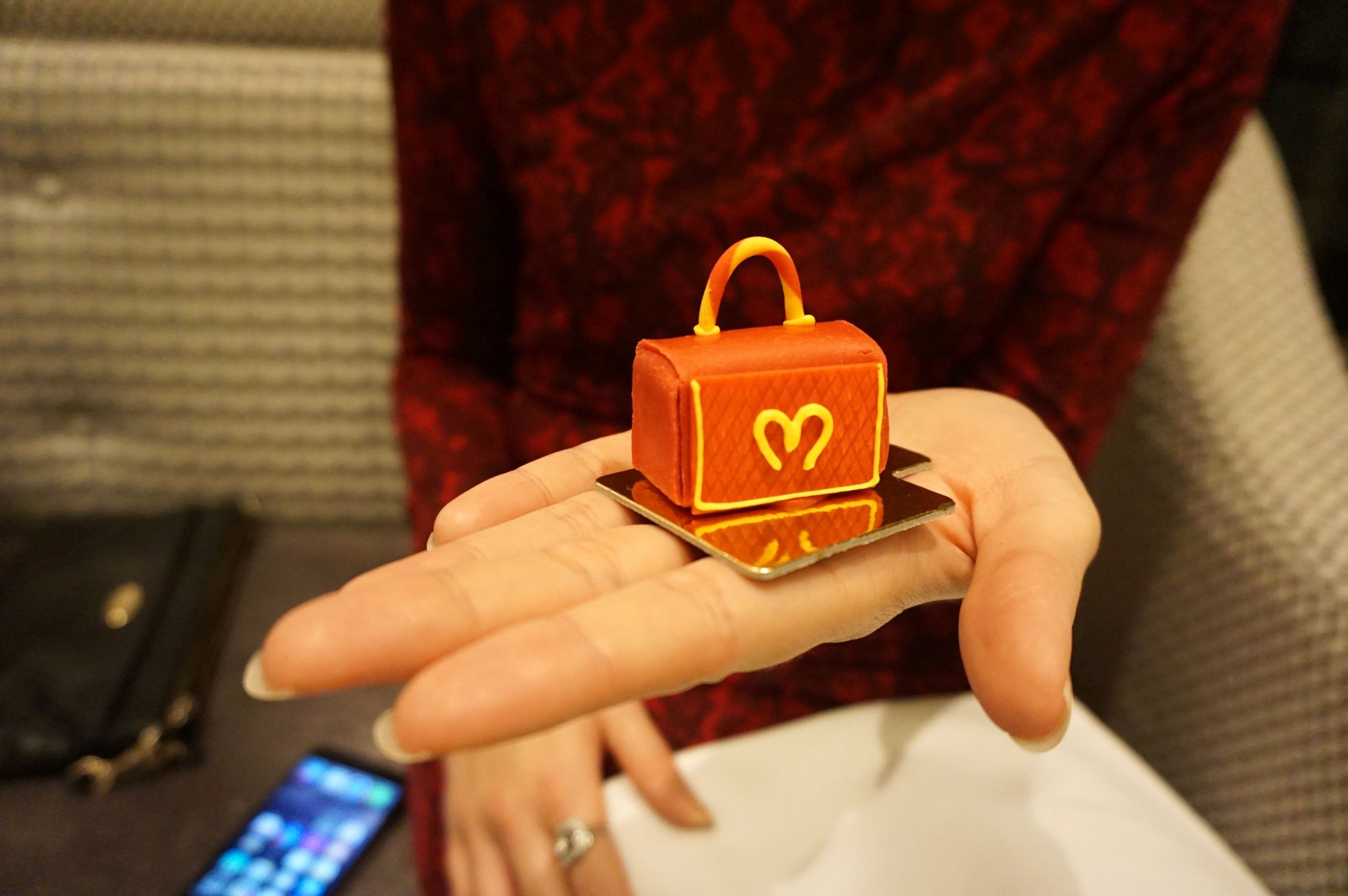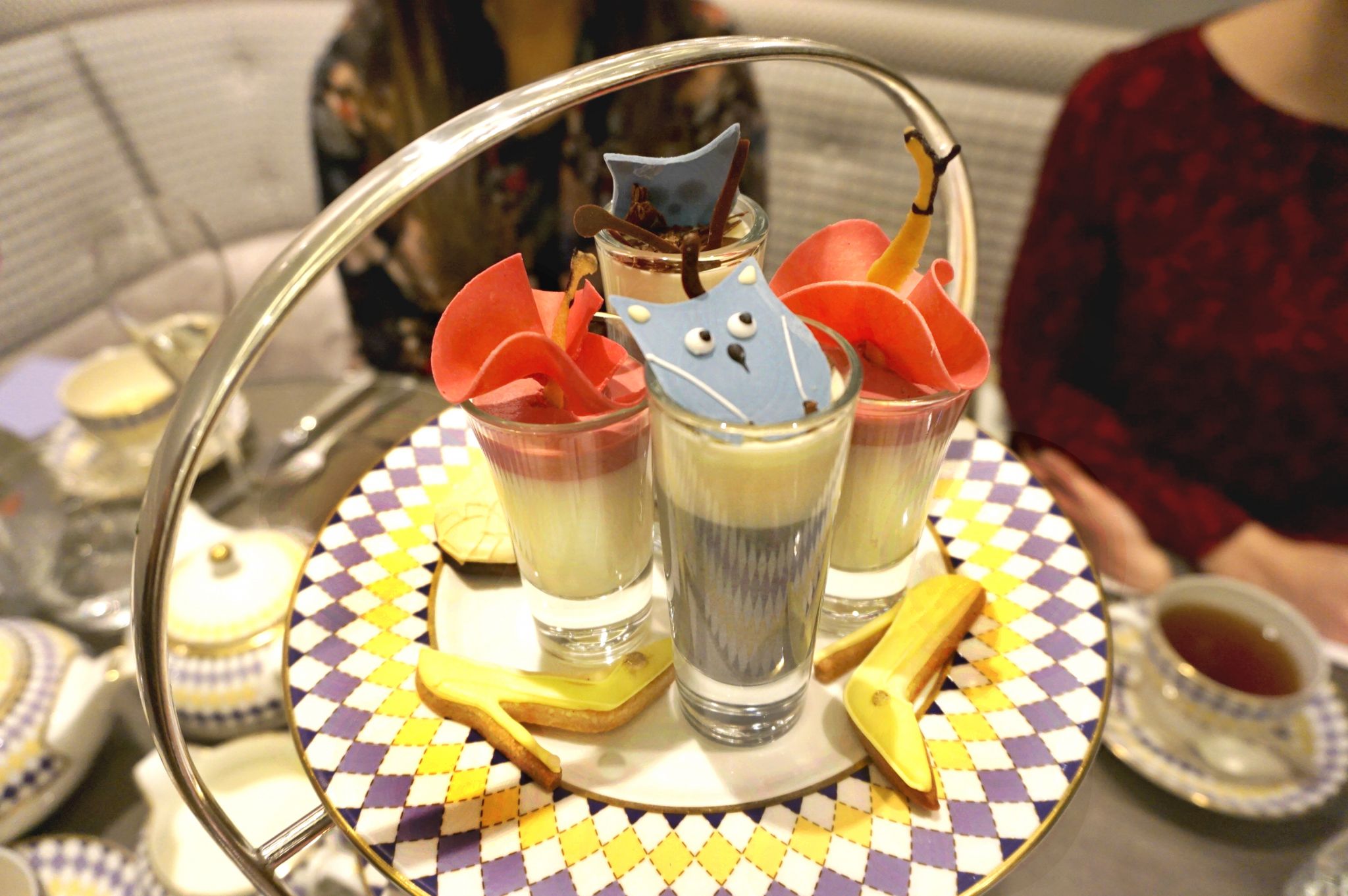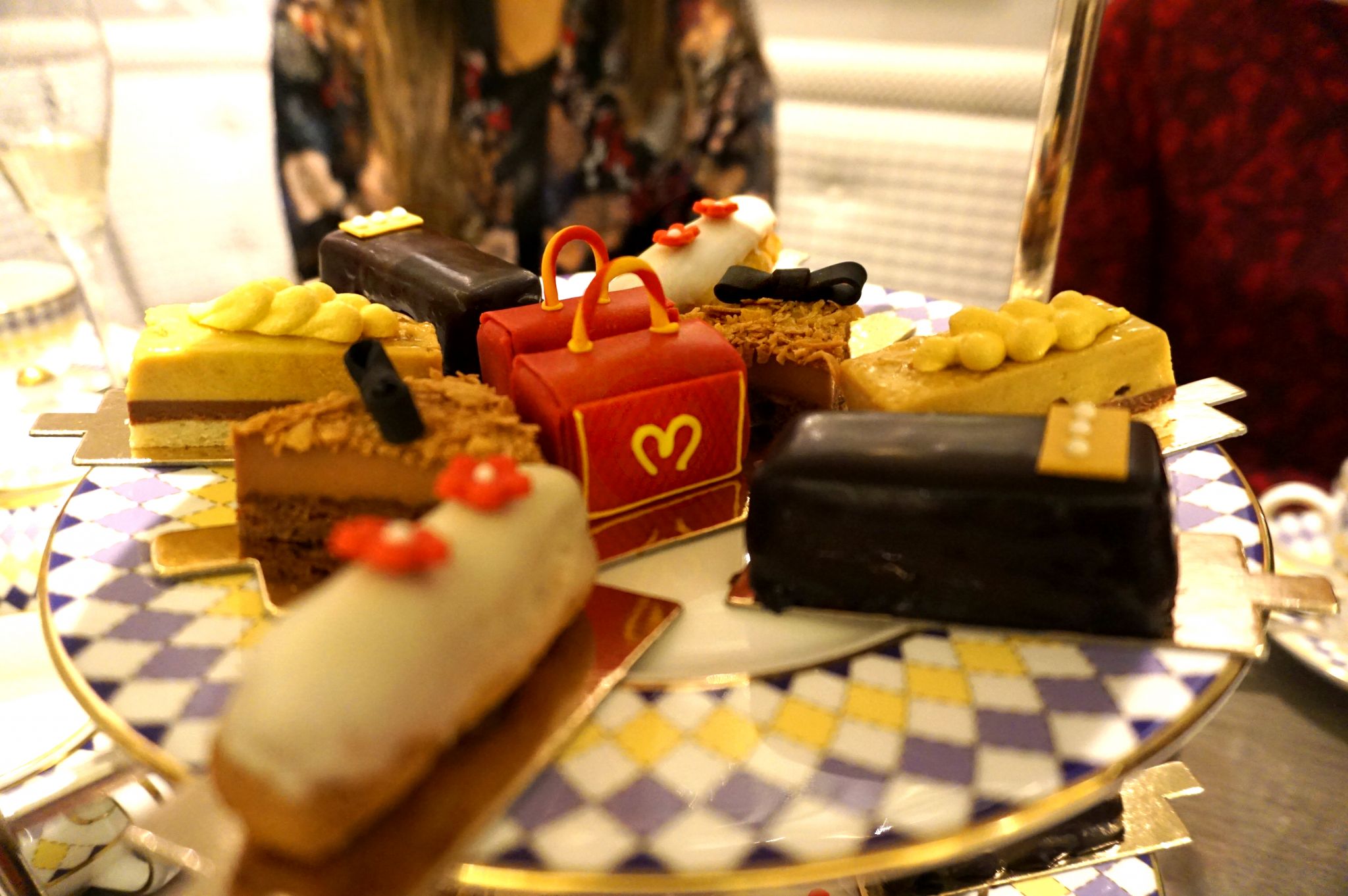 Dolce and Gabbana's duo of blackcurrant bavarois and star anise panna cotta, topped with chocolate owl dress design.
Jason Wu's romantic cherry bavarois and coconut cream topped with playful pink skirt and biscuit heel.
Manolo Blahnik's Hangisi quintessential pointy toe stiletto ginger biscuit.
Burberry's classic trench coat chocolate biscuit with creamy royal icing.
Simone Rocha's ethereal embroidered tulle dress vanilla éclair filled with salted caramel crème patissière.
Jimmy Choo's glittery gala pointed-toe shoe velvet praline cream cake with hazelnut croquant and sweetheart bow.
Moschino's blood orange Victoria sponge 'yellow M' handbag encased in red chocolate.
If spending quality time – face to face – with friends isn't high on your to-do list, then fix that. It's the most accomplished and satisfied you'll feel all day.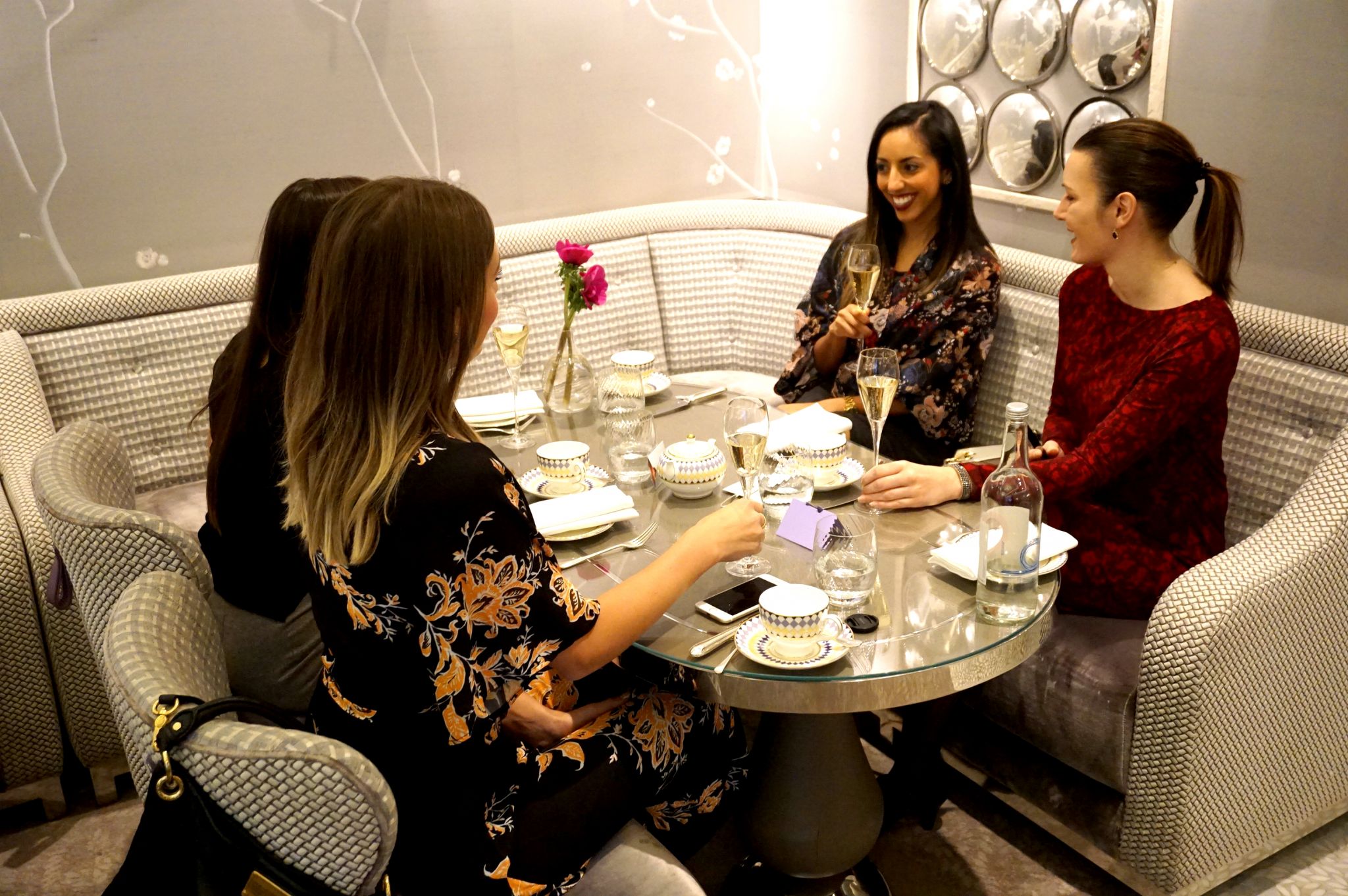 Out with the Snapchat angel filter, in with real life euphoria: drinking champagne, having great conversation and anticipating the next round of Prêt-à-Portea.
See what all the fuss is about: www.the-berkeley.co.uk