And you thought the Swiss Alps weren't magic enough…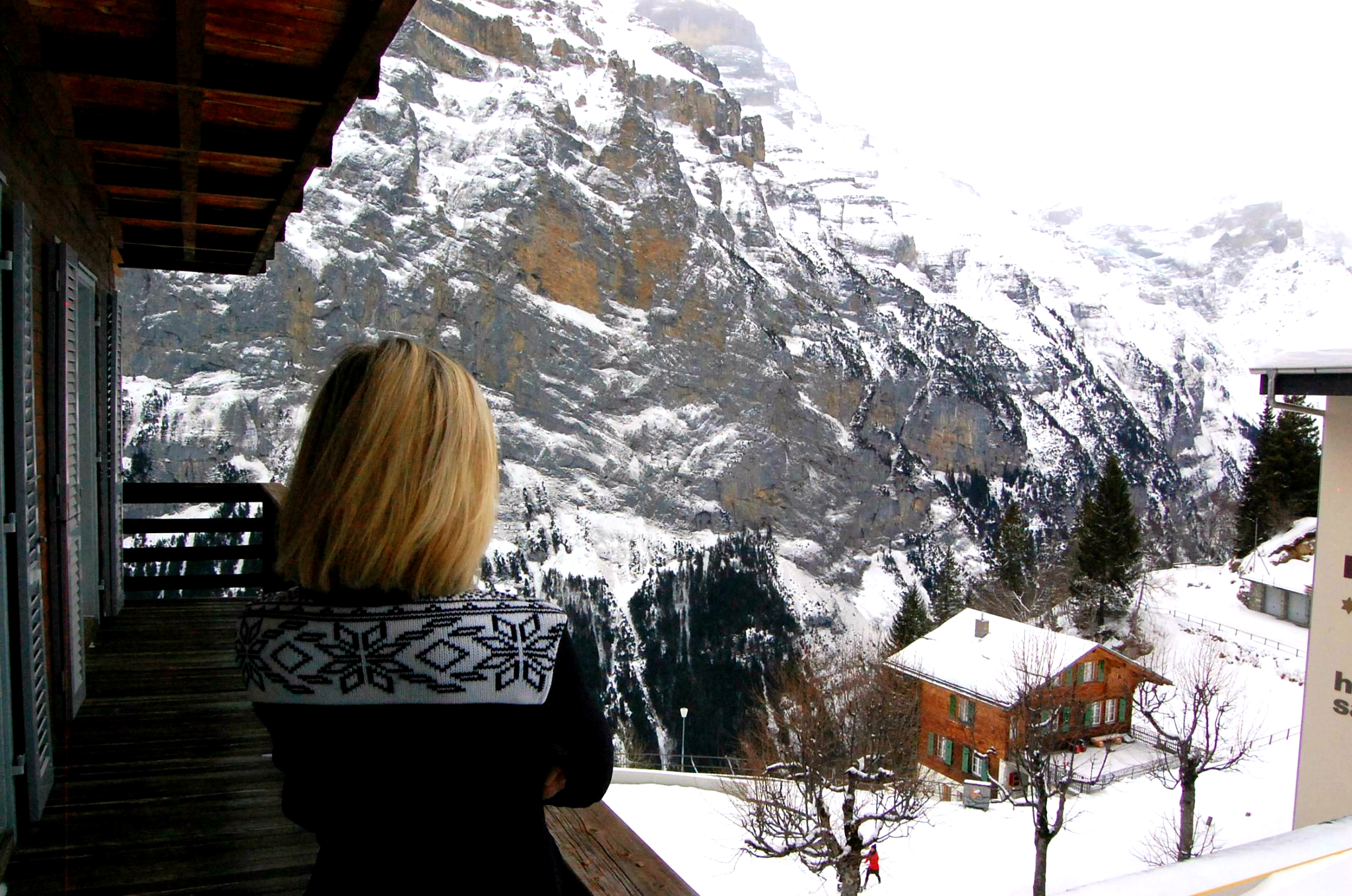 I love winter, but it didn't come this year, so I had to go looking for it. Tucked high in the Swiss Alps, I found an alpine fantasy.
I love arriving at a destination that one-ups my imagination. The dreamy mountain village of Mürren, accessible only by cable car – yep, this place did the job.
Complete with Moncler parkas, après ski, and dramatic views of snow-capped peaks, it is the perfect place to indulge in winter nostalgia.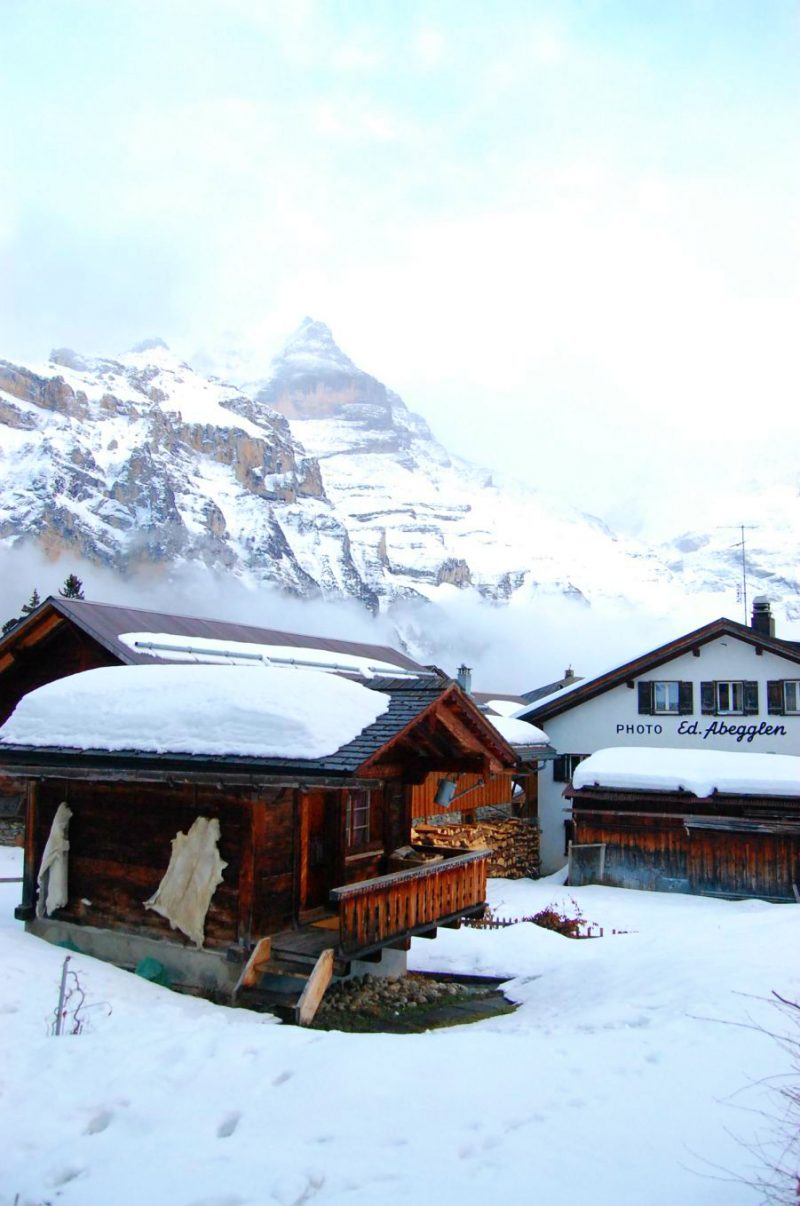 Getting to Mürren is half the fun. From Zurich central, you take two intercity trains to the picturesque mountain town of Interlaken. From there, you take a train to Lauterbrunnen, a cable-car up the mountain and a cogwheel train.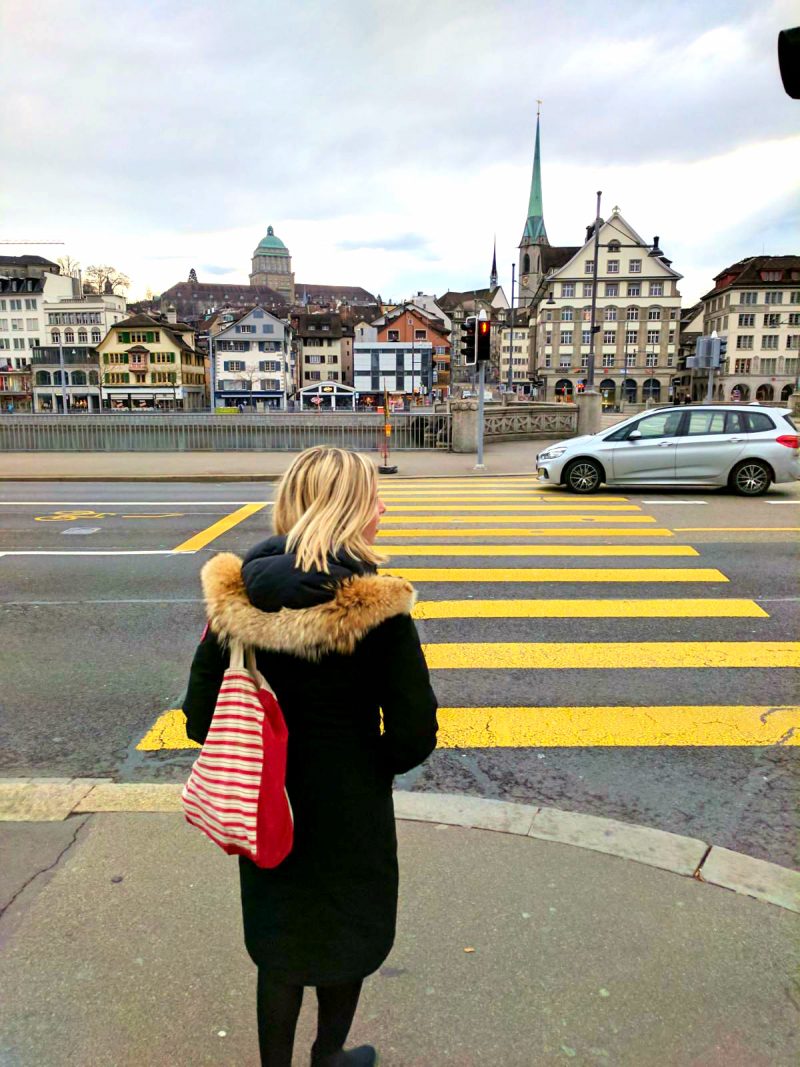 The whole process of bouncing from one form of transportation to the next is fascinating and you get a glimpse of what high mountain life is really like for those few people (population: 450 to be exact) who live here year round.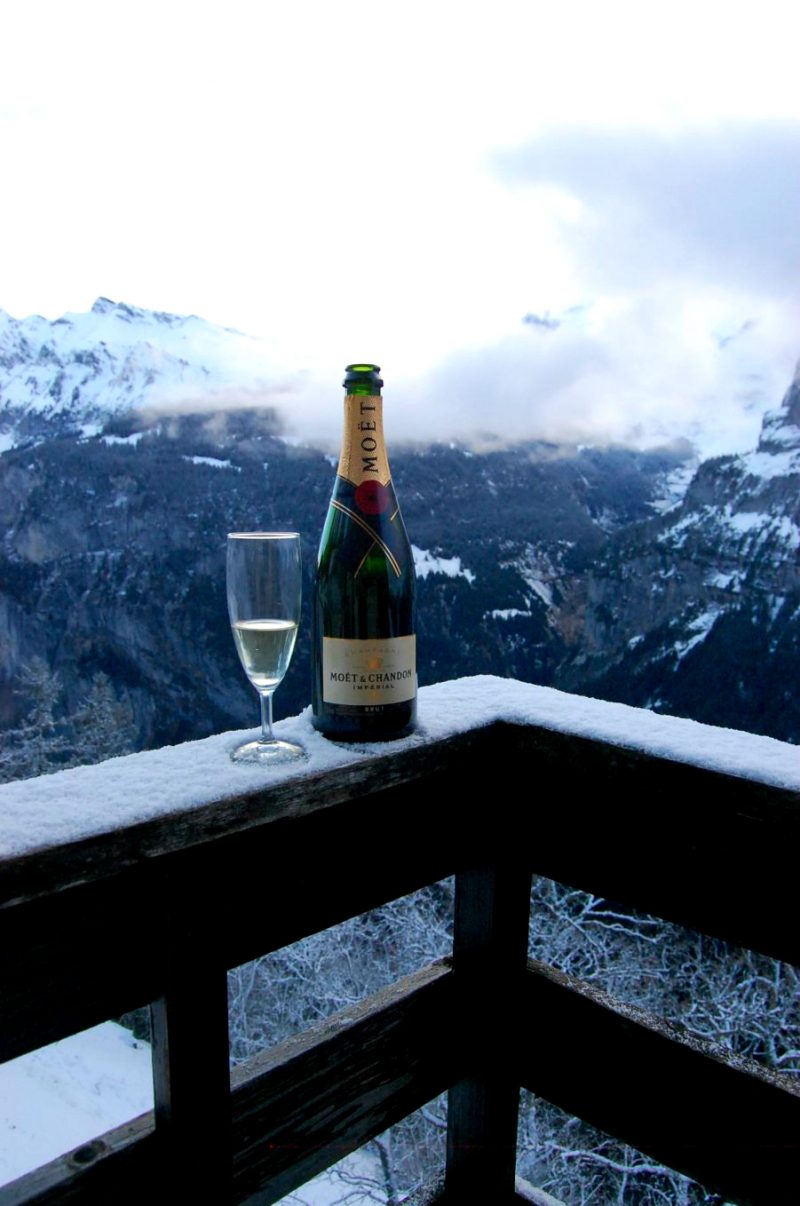 At the end of the arduous (but adventurous) journey, the charming Swiss village of Mürren awaits. At 5,374 feet above sea level, Mürren boasts heavy annual snowfall, views of the alps and car-free simplicity. It is the quintessential ski village.
Lucky for us, I found the beautiful Hotel Eiger. Family owned and operated since 1892, it's the one and only place to stay in Mürren.
While many hotels in Mürren feel either rundown or clinically functional, Hotel Eiger retains all the opulence of Interlaken's golden area. Luxurious, traditional and comfortable, it balances rustic Swiss decor with modern comforts.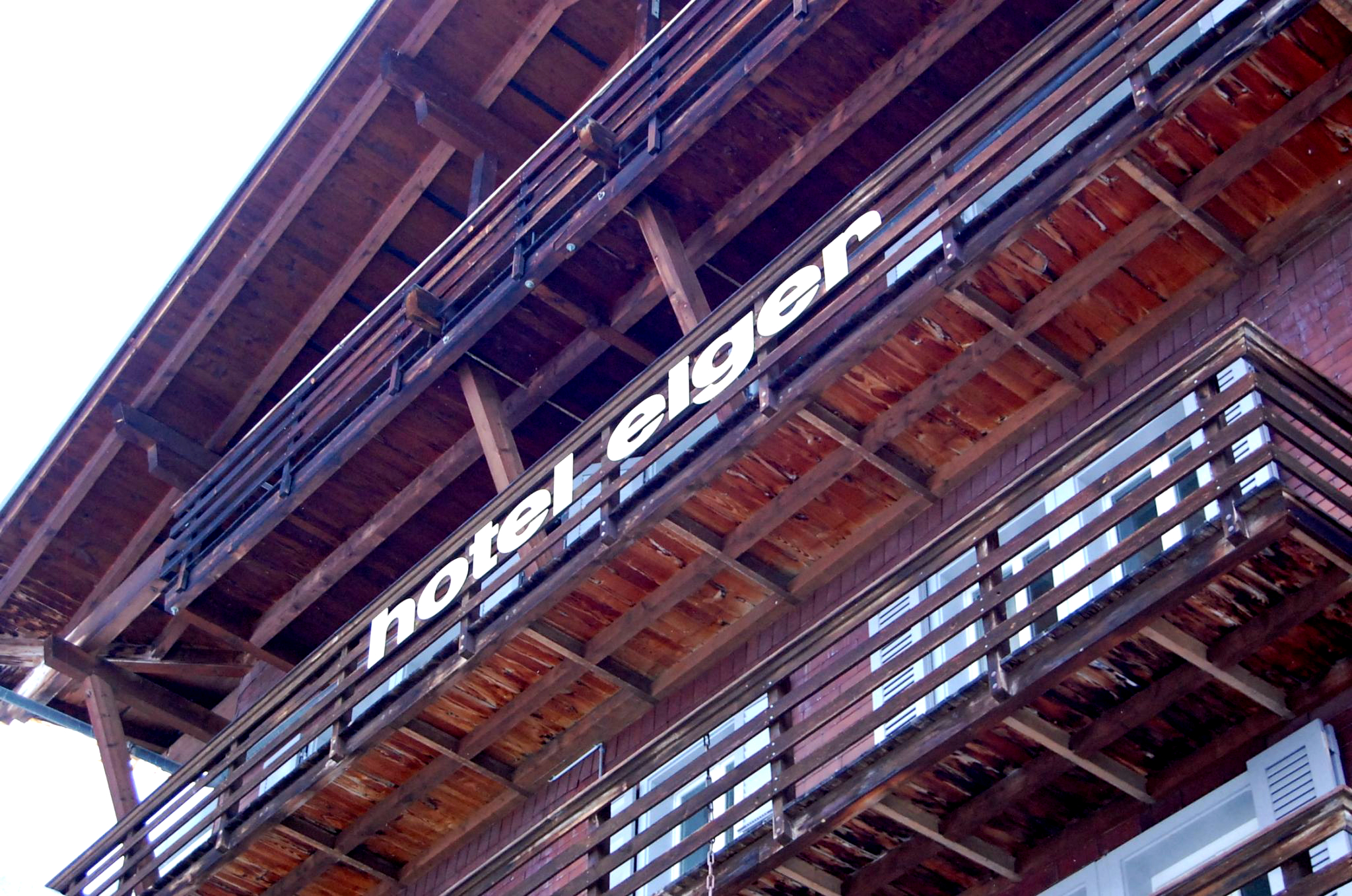 Adrian, one of the hotel's owners, greeted us at the Mürren station with a small electric cart for our luggage. Surly after lugging it all the way from Toronto, we could carry it up to the hotel. But at five thousand feet above sea level, even the smallest uphill climb can make you feel out of shape.
During our ride Adrian told us about the hotel, its clientele and alluded to (in a typically-Swiss discrete fashion) the attendance of some notable figures who were visiting the hotel that weekend.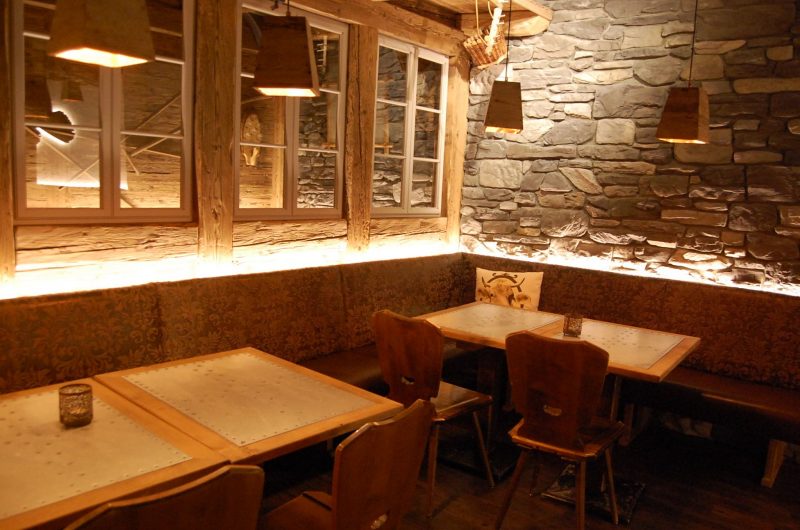 Upon arrival, Susanna greeted us at reception with a sparkling elegance. Well dressed and eloquent with diamond earrings, it was a far cry from the tattooed ski-bums who bluntly hand me my room key at so many resorts back home. I quite liked that everyone at the hotel, staff and guests alike, dressed to handle an Aperol Spritz at any given moment. I learned quickly that guests park their unsightly gear in the heated room below before heading up into the main area in slippers and diamond tennis bracelets.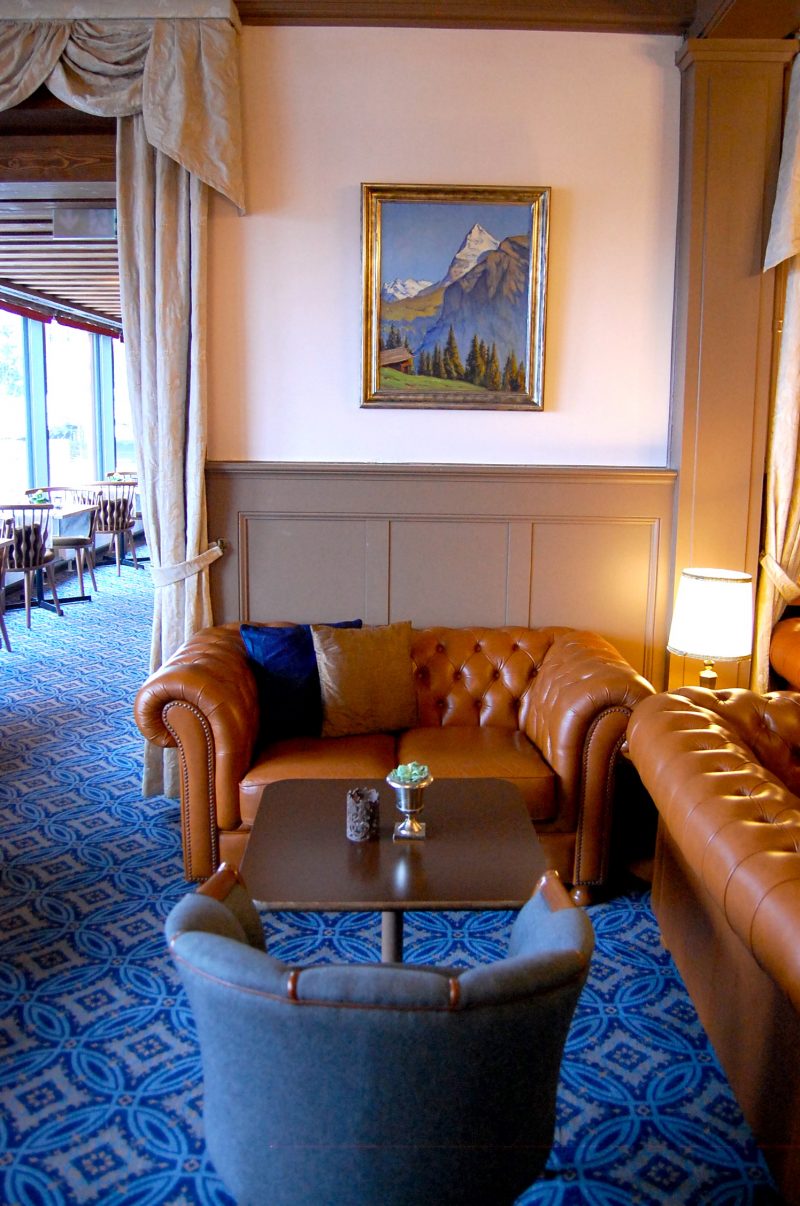 Our room was idyllic – large, warm and stylistically "Swiss" (sans crochet lace covering the windows). Most of all, it was comfy as comfy can be, which proved to be a tease when I wanted to traipse around the town drinking cocktails. I needed a full week there including a few nights to nestle into my bathrobe and lounge in my room. In those moments, I had pangs of jealously for the European culture of six weeks holiday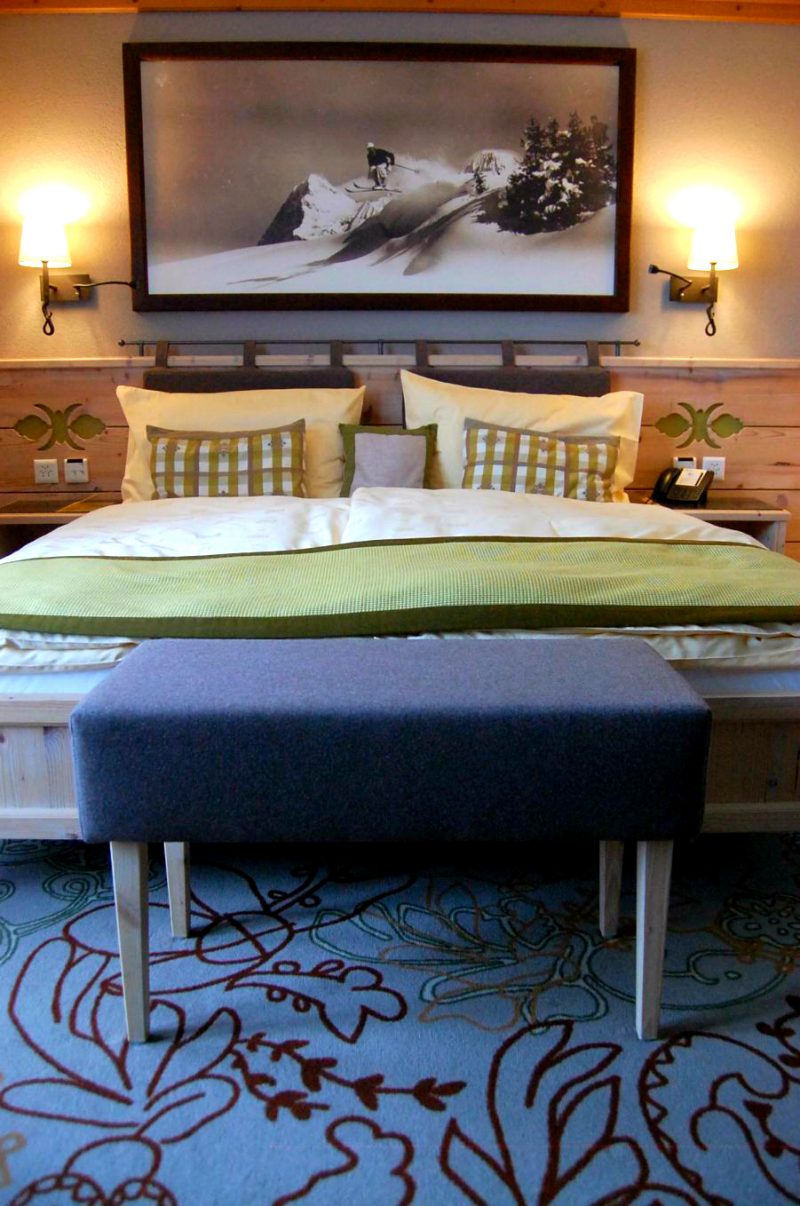 My stay was painfully short, something I lamented to Susana as we handed back our room key on a snowy winter night. I rarely get emotional when I leave a place, but leaving Mürren was different. The snow was falling heavily, the town was covered in a thick blanket.
Kids and adults alike dragged toboggans through the streets and made snow angels. Maybe my heart was a little rosy from après, but I had no desire to leave this mounting retreat that seemed sheltered from the chaos of the world.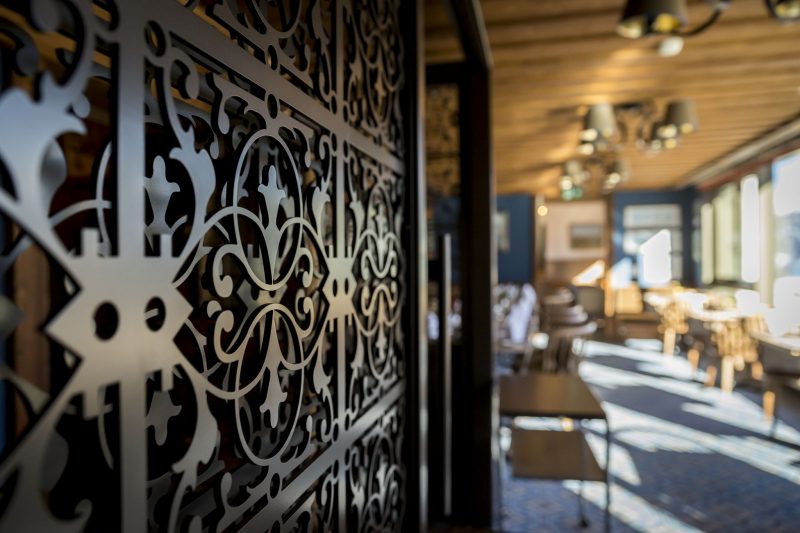 As we descended the mountain by cable car, the snow turned to rain. The toboggans turned into cars. And like Cinderella at midnight, my life became all too real again.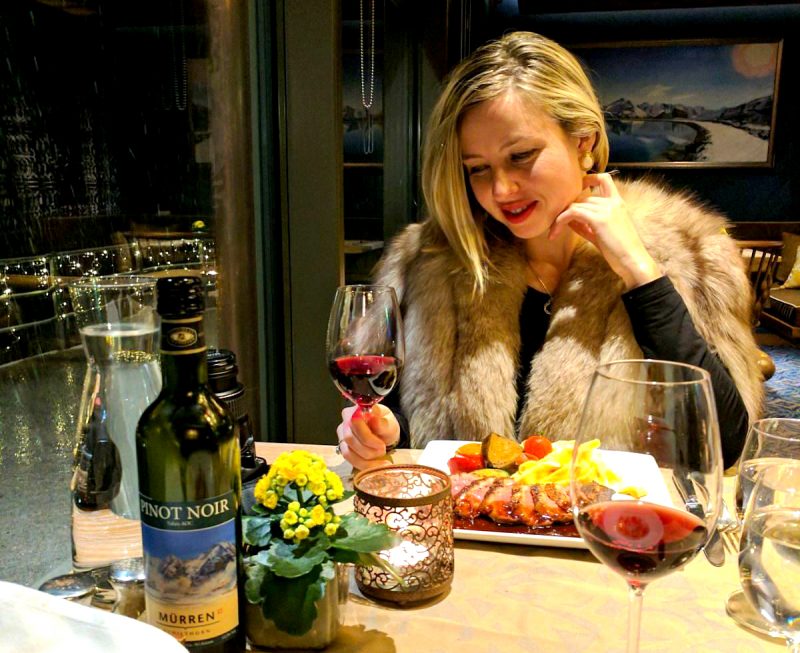 For anyone who has ever dreamed of the Swiss alps, Mürren is the place to go and Hotel Eiger is the place to stay. And for me, a place to return.