I can't quite put my finger on it, but there is something extraordinary about skiing in the the Jungfrau Region, Switzerland.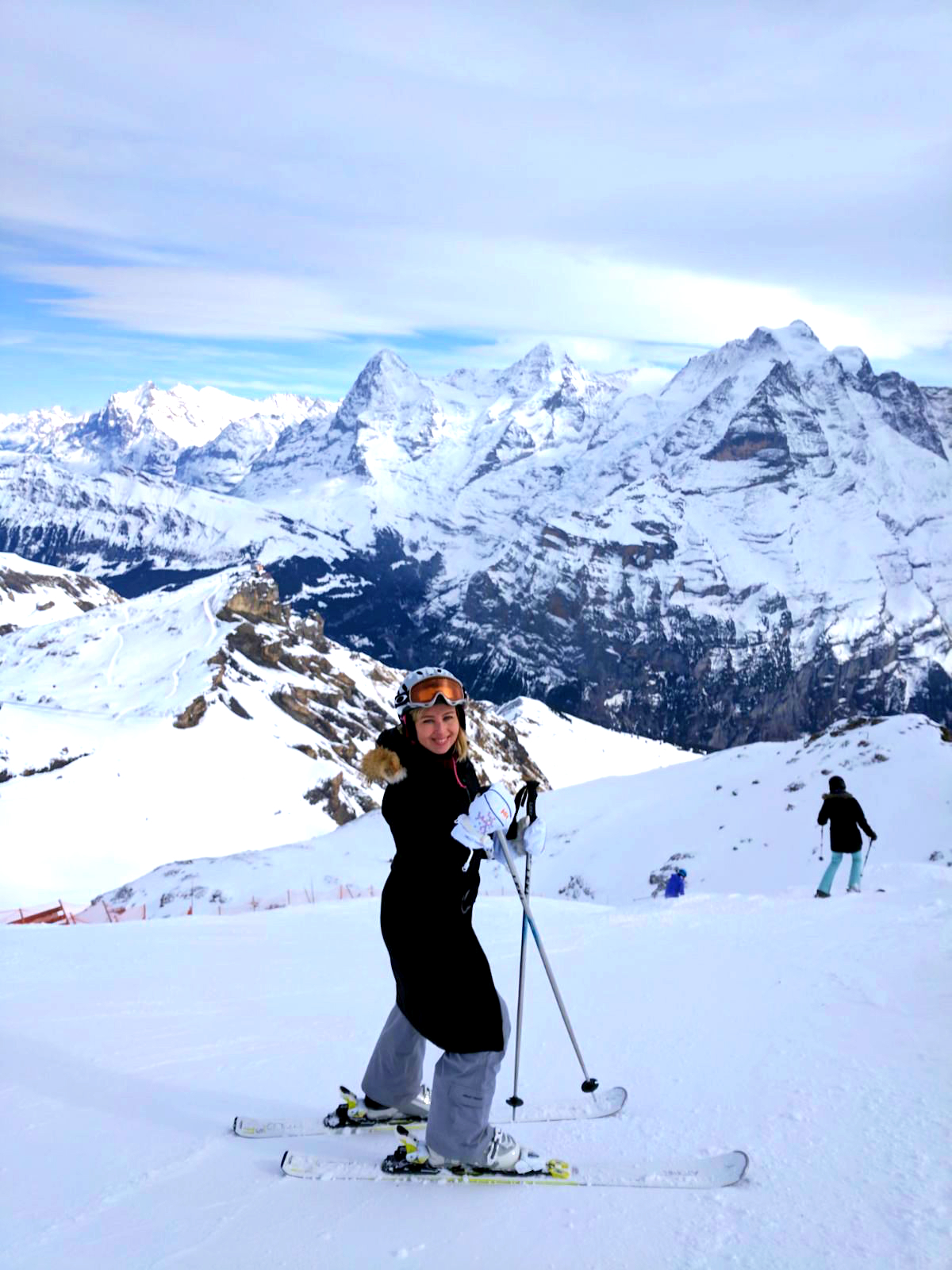 I feel like a traitor saying that. After all, I'm Canadian – I should proudly tout the ski resorts of our glorious Rocky Mountains.
And then there are so many great places south of the boarder, like Jackson Hole with its unbelievable dry powder, and Park City with its nightlife that rivals central London.
But the Swiss Alps has a certain "je ne sais quoi" to it.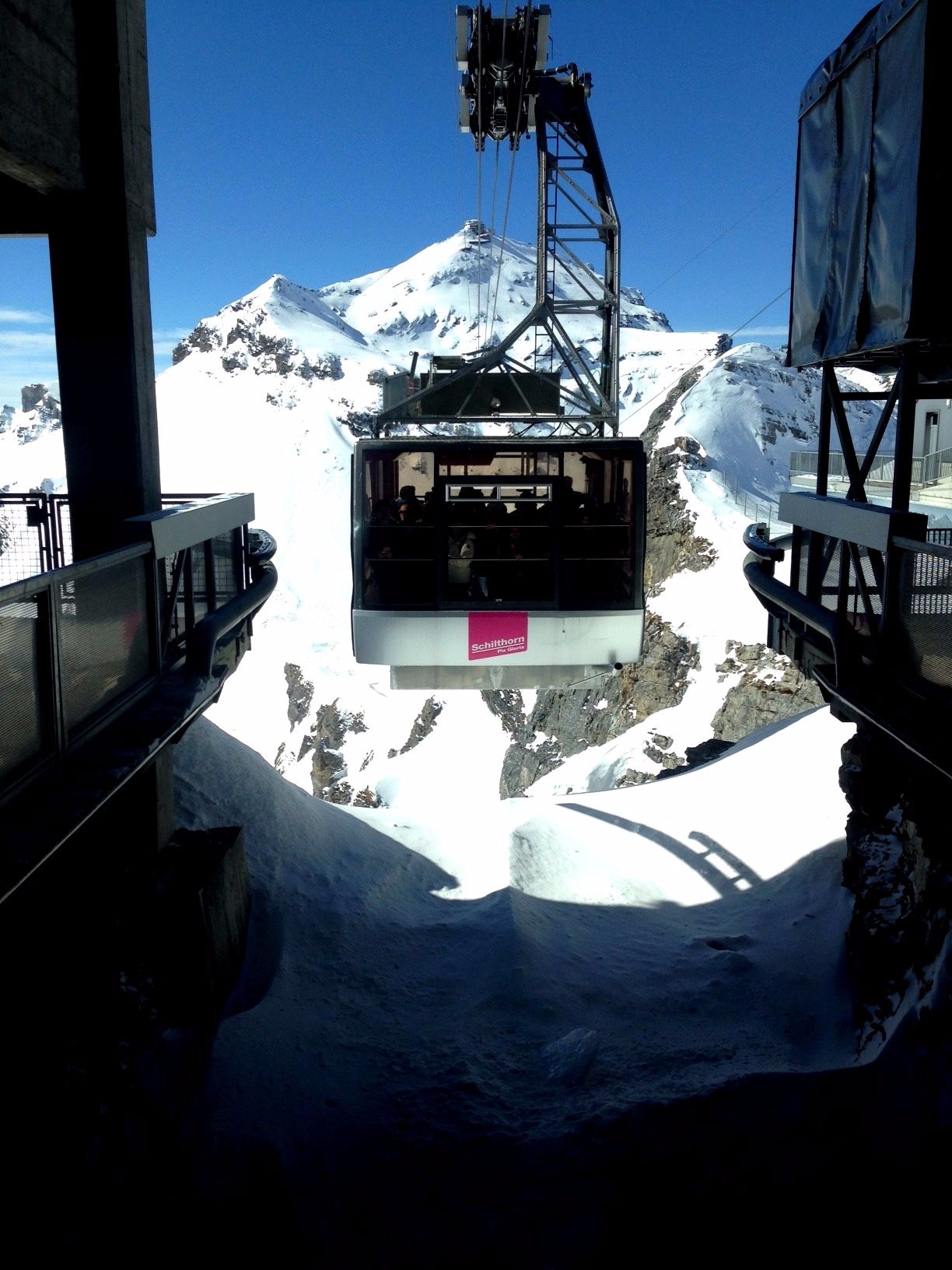 It took weeks of humming and hawing before I settled on Schilthorn. With Zermatt, Gstaad and Chamonix in the running, it felt like I was taking a bit of a gamble on Jungfrau.
None of my friends had ever skied there, it has less brand recognition in North America, and the complexity of getting there seemed a bit excessive. But from the very moment the cable car arrived to the summit, celebration was in order – I had found my ski heaven.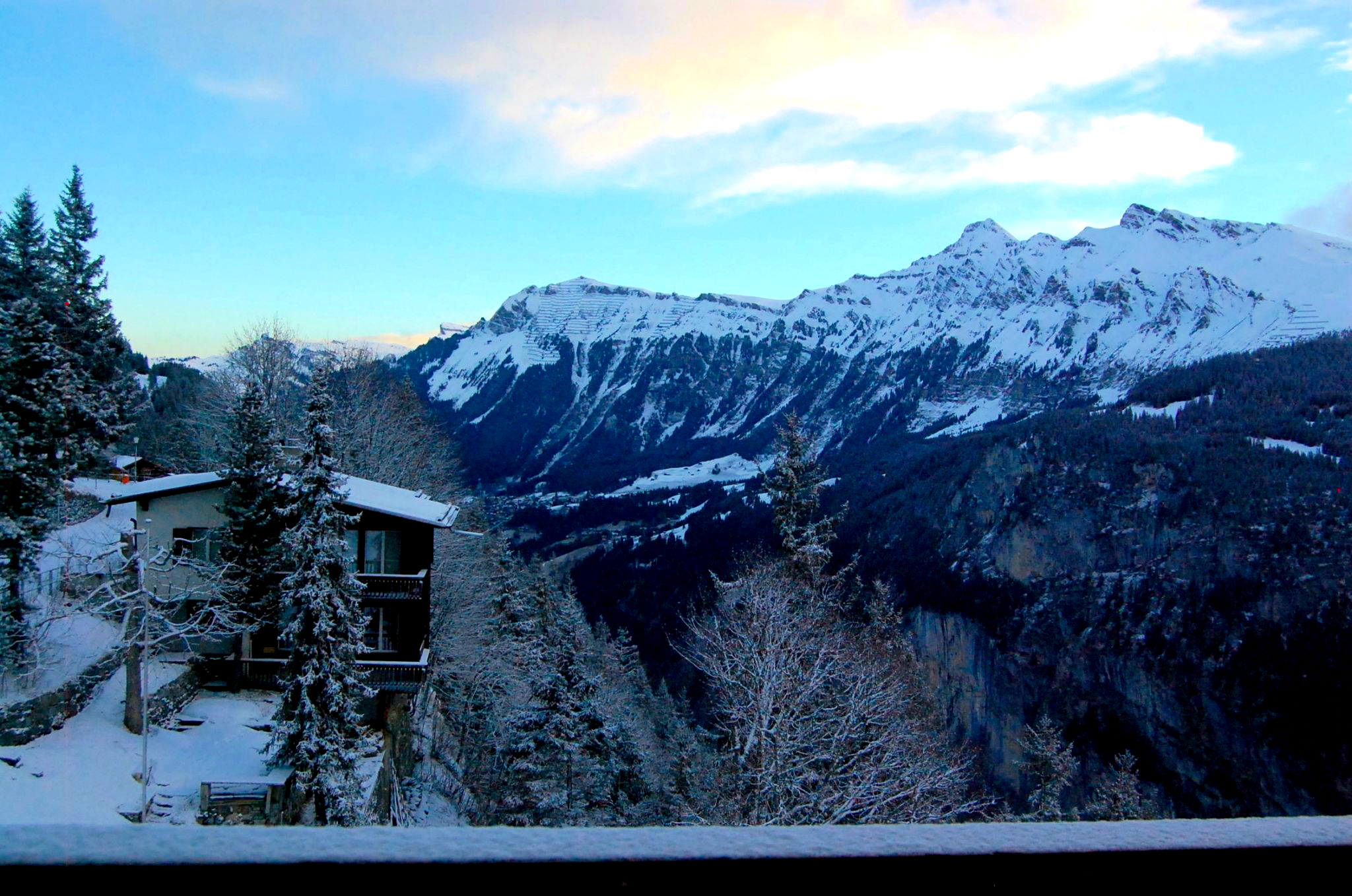 From a technical perspective, Schilthorn has a good mix of terrain. With 18% expert and 37% intermediate terrain, it has something for everyone in your party. With two cable cars, thirteen lifts (and two t-bars just for fun), I wasn't bored, but I wasn't terrified either.
Best of all, there were no lines, not one. On many occasions we were the only two souls on the mountain.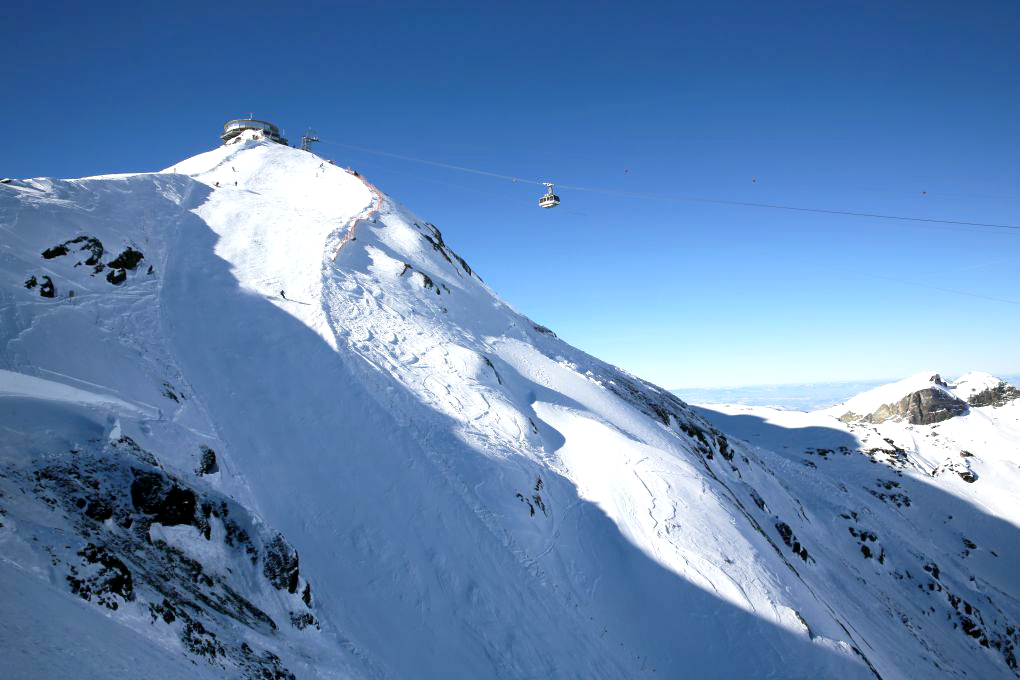 As great as the skiing was, what won me over was Piz Gloria, the epic rotating restaurant at the top of the summit. Designed by the Bernese architect Konrad Wolf, the massive complex is home to a cable car station, cafe, champagne bar, shop and museum dedicated to James Bond.
Why all that fuss at the top of a mountain? Because a large portion of the 1969 film On Her Majesty's Secret Service was filmed here. In fact, the film's budget helped fund the completion of the sprawling facility. (Thank you Albert Broccoli!)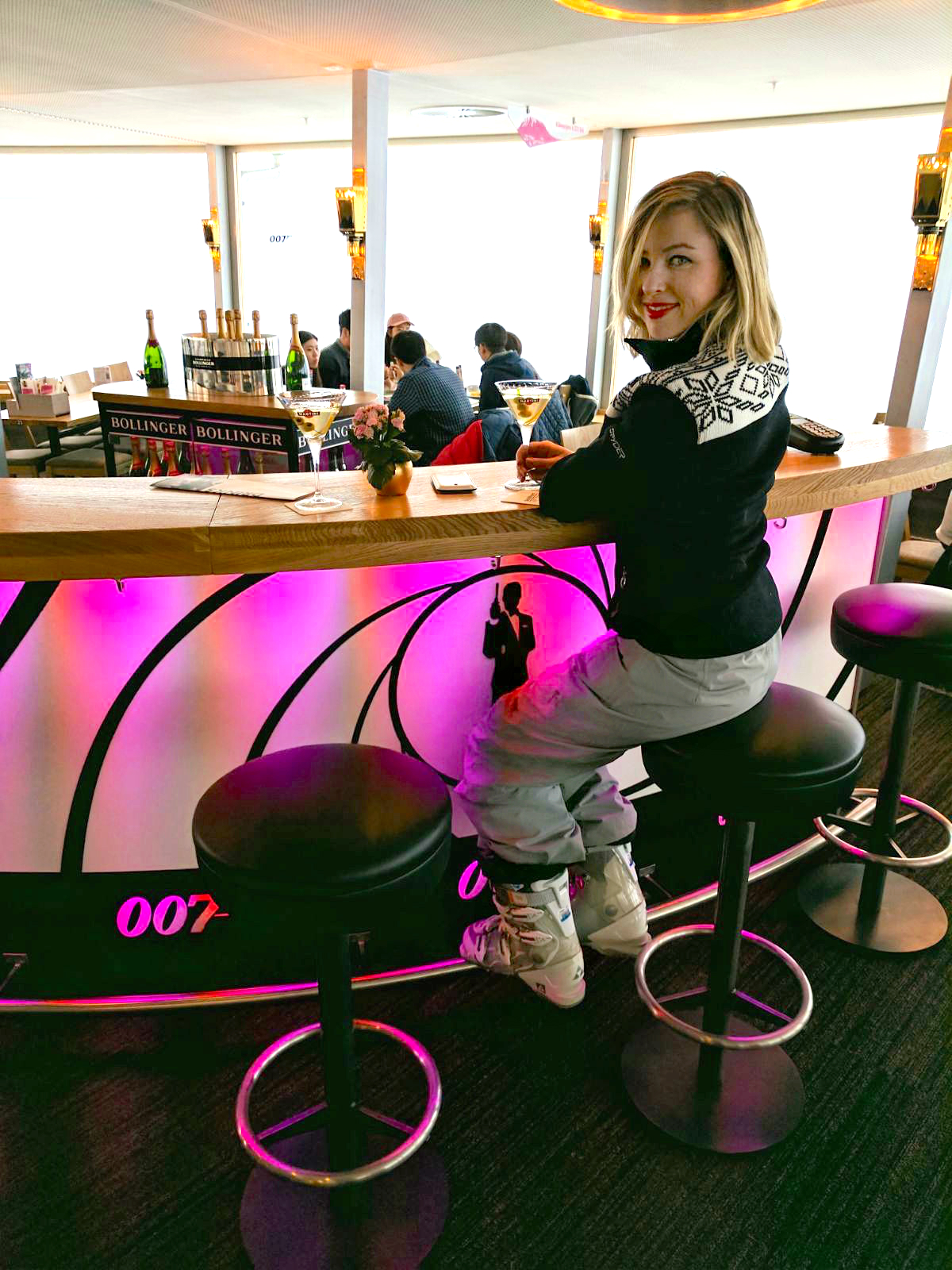 Needless to say, it was nice to stroll up to the bar and have a martini, or two, to build up the courage to attack piste number 10. With a slope of 75%, it is the steepest piste in the Jungfrau region.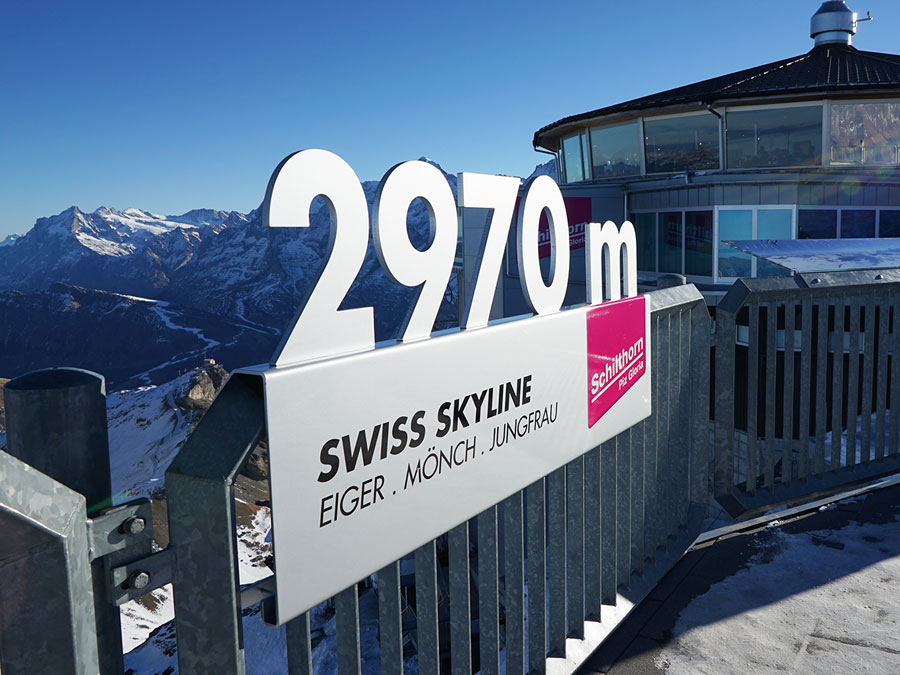 And if skiing or snowboarding isn't your thing, that's okay too. Visitors can visit the summit on foot by riding up and back down the cable car. Watching a group of Chinese tourists play in the snow at the top of the mountain was one of the most endearing scenes. It reminded me that snow is more than just a pain in the ass. And that was humbling as I raced down piste number ten, semi-intoxicated.
If Apres is what you are after, expect a quieter, more mature scene back in Mürren. Rustic Swiss restaurants, fondue huts, and bizarre basement discotheques are what you will find. Our favorite haunt was the Jungfrau Gondola Bar, a former cable car-turned into a bar behind the Jungfrau Hotel. With a max capacity of about fifteen, get there after your last run.
In terms of Apres, one thing I learned in Mürren is its not ALL about the booze, the late nights or wild party scene. It was more the Charles Dickens variety – skating rinks, tobogganing and hot chocolate.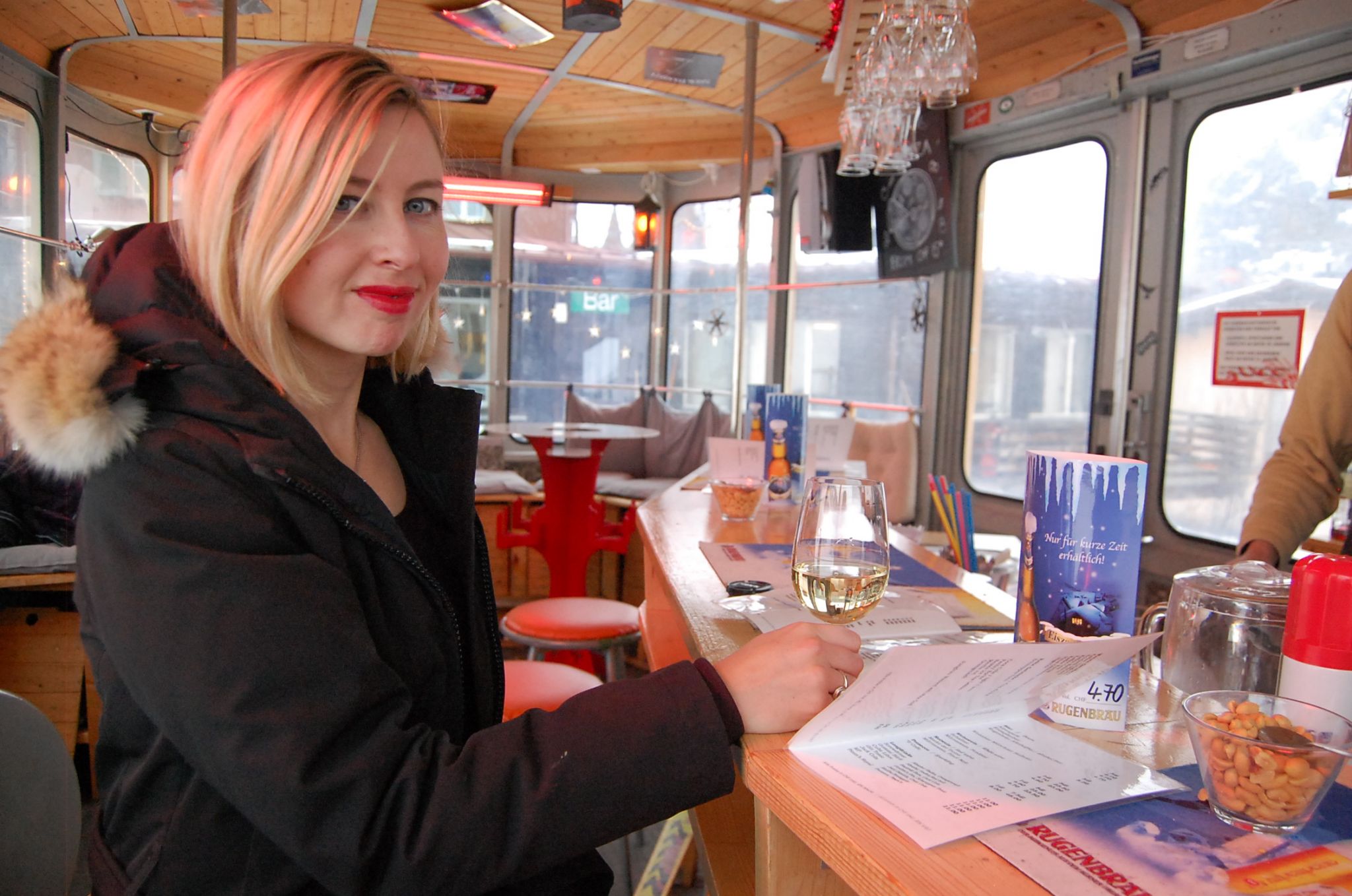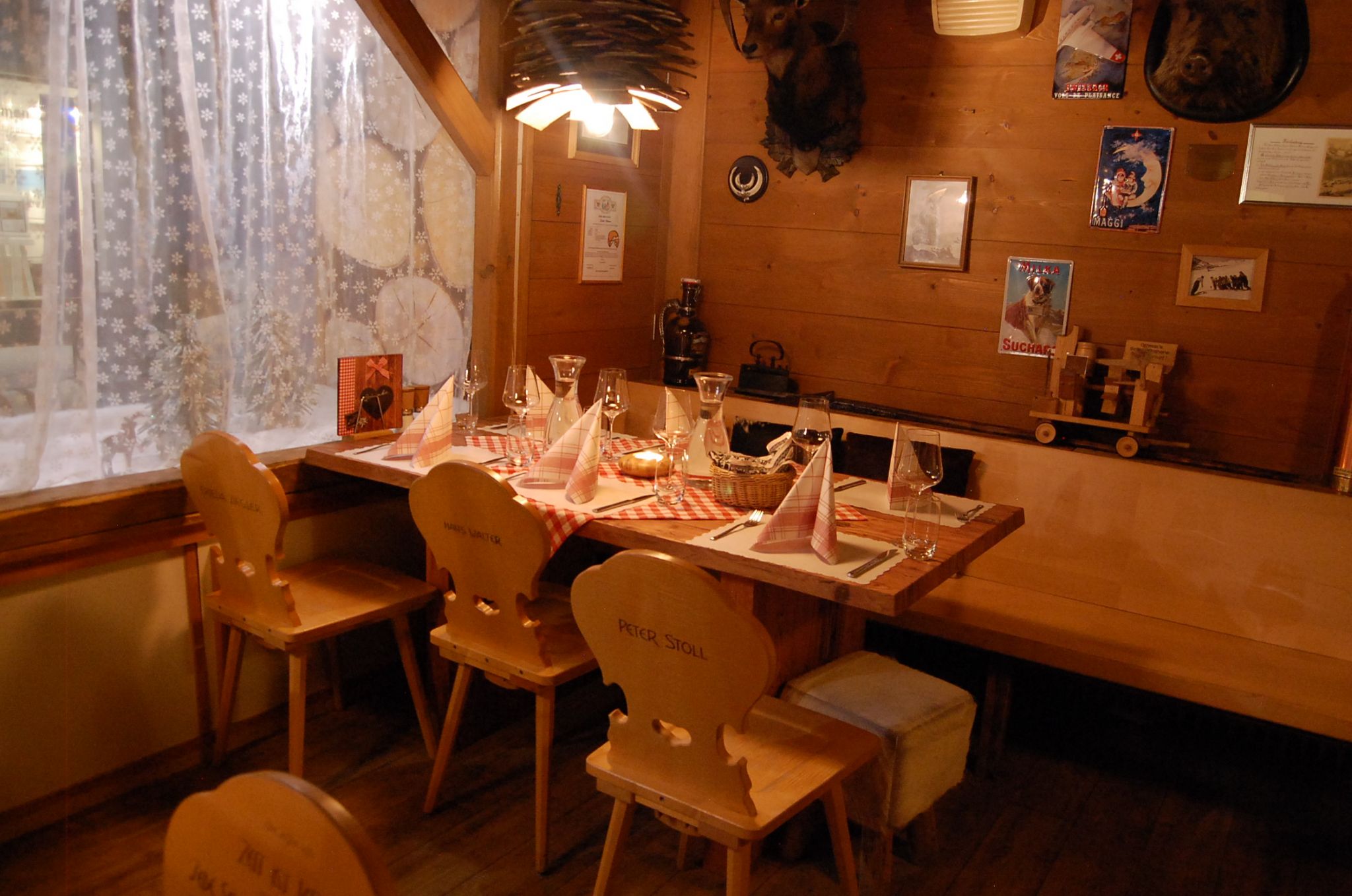 Whether you are a skier, boarder or have no interest in either, visiting Schilthorn and Piz Gloria is an exhilarating, strange and wonderful experience.