I'm not a foodie, but occasionally I fiend for a culinary experience to blow by mind. This usually happens when I'm in Paris and looking up the Eiffel Tower…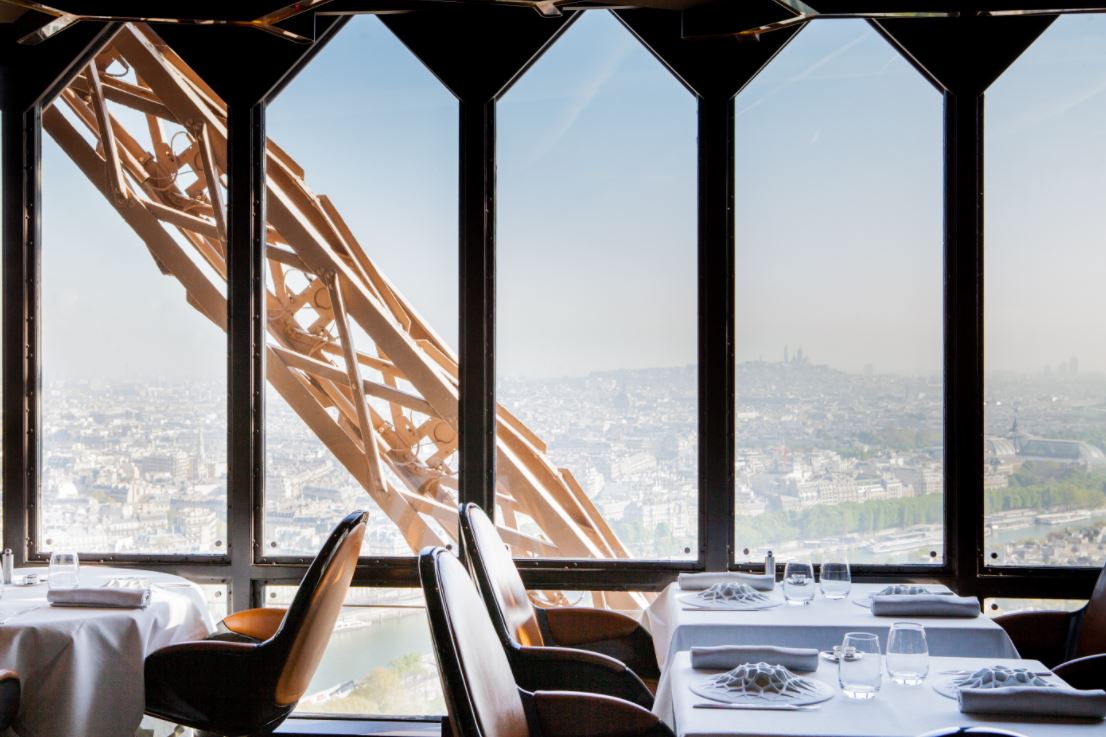 That's because Paris is home to over half of my culinary bucket list restaurants – Le Pré Catelan, L'Ambrosia, Épicure to name a few. But there is one in particular I've been musing about since my first visit to Paris as a teenager – Le Jules Verne.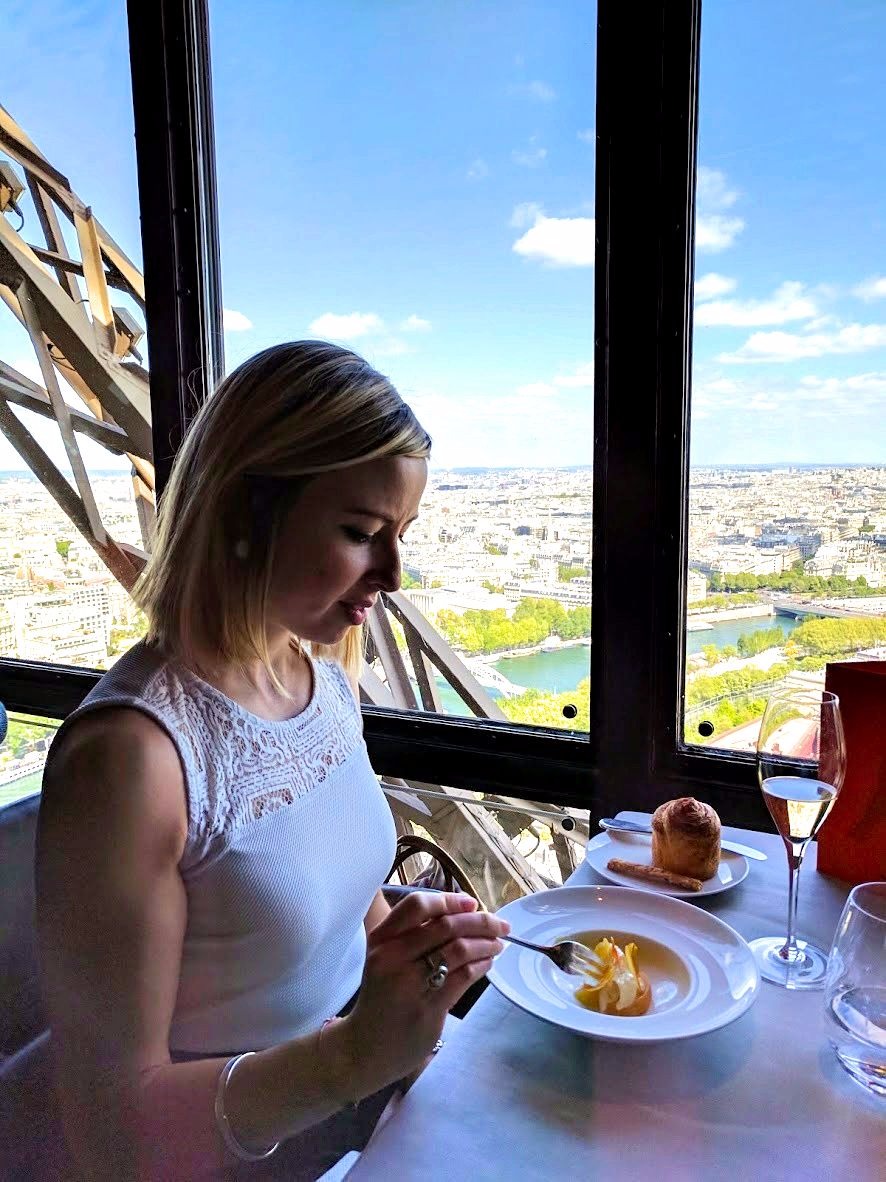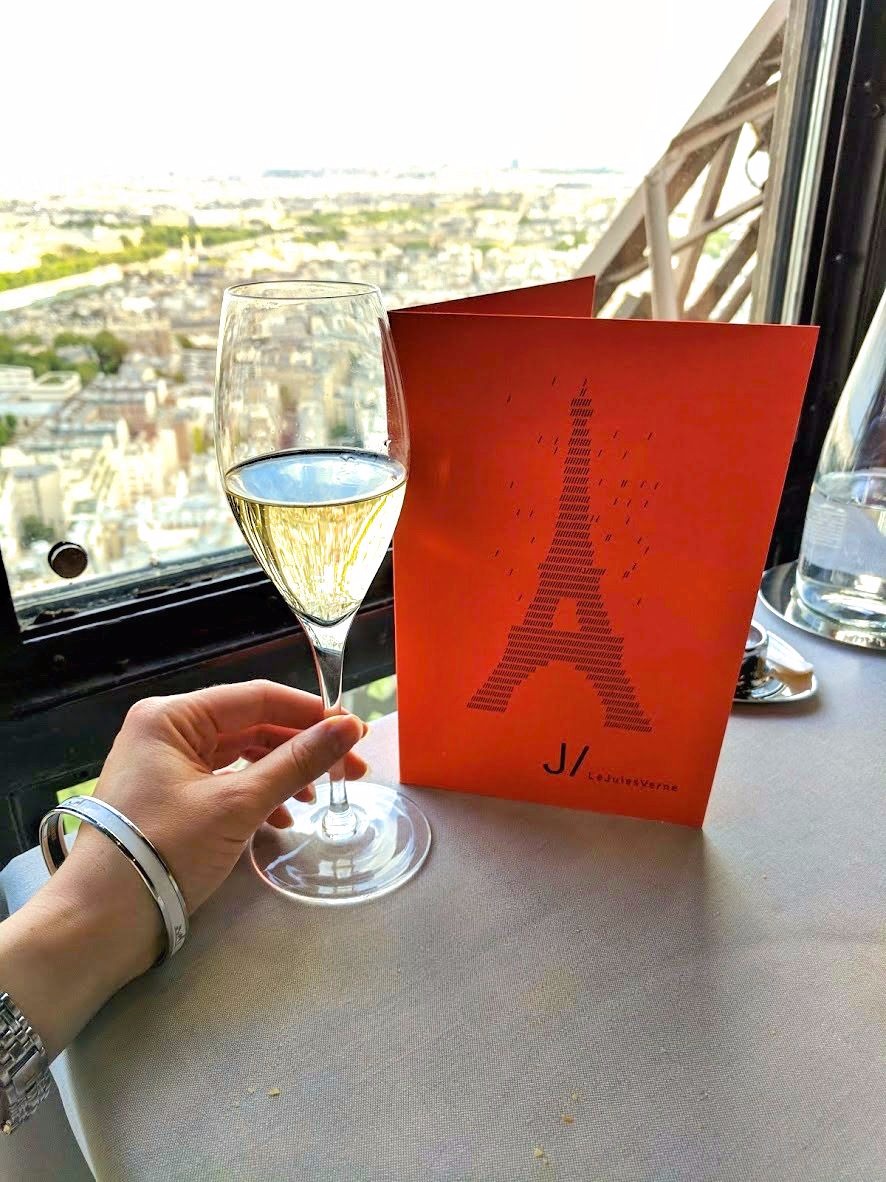 Perched above the observation deck of the tower, about 410 feet above ground, it offers unparalleled views of the city from the most viewed landmark in Paris.
Pro tip:  No long lines. It is the most intimate, private and elegant way to experience the Eiffel Tower without waiting in long queues to get to the crowded observation deck.
And above all, it offers visitors an incredible culinary journey with the most exceptional service I've ever experienced in Paris.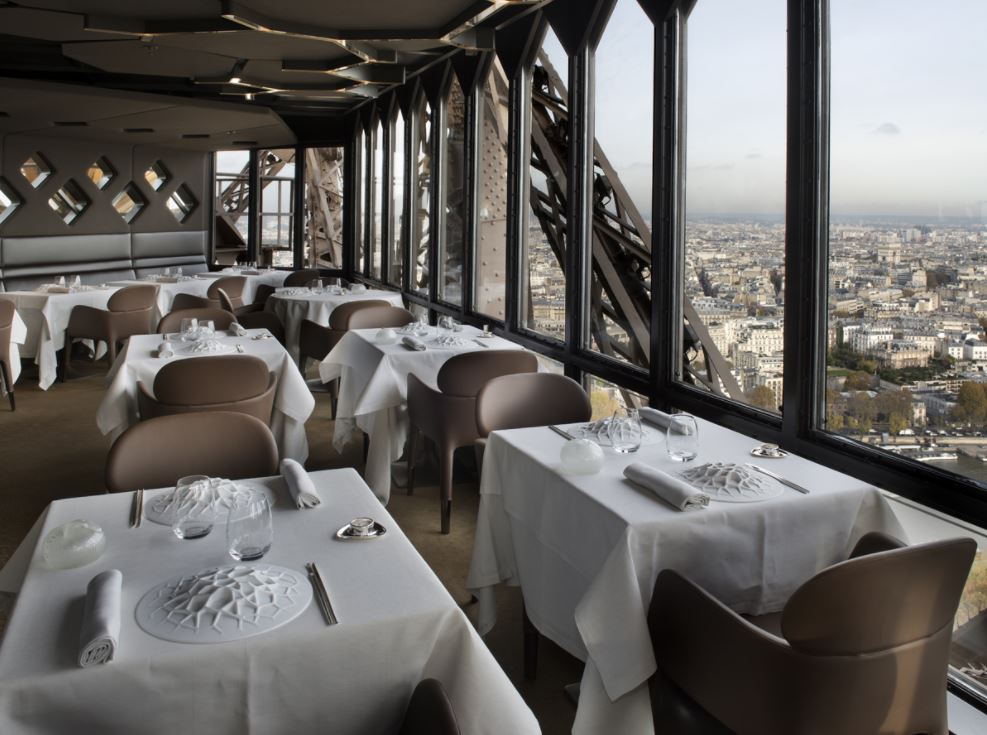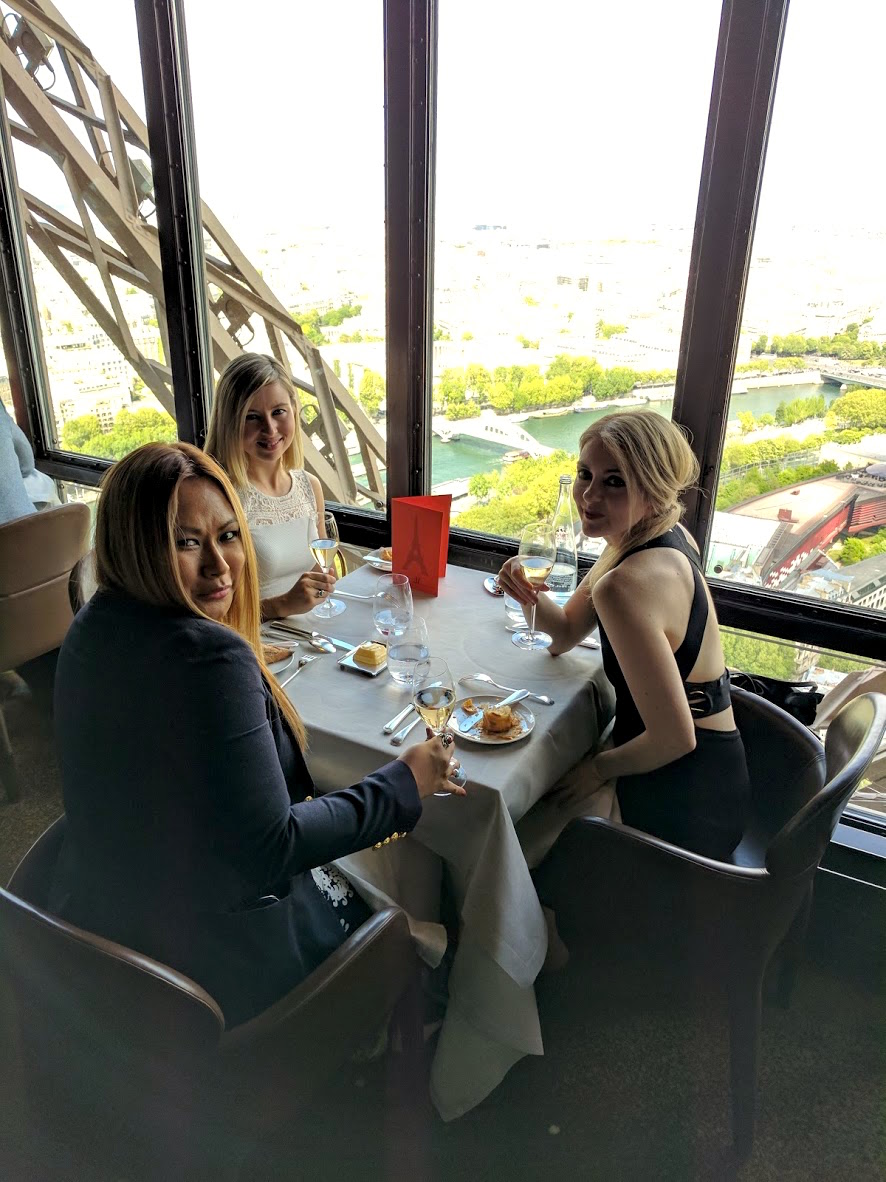 Making a Reservation
Getting a reservation at Le Jules Verne can be notoriously tricky, especially if you are visiting in high season or you've left it to the last minute to book. Lucky for us, our concierge at the Saint James Paris jumped on it the moment we arrived, and within 24 hours he was able to get us a last-minute reservation for lunch. 
If you are planning to visit, be sure to book a reservation online when the window opens 90 days in advance to avoid having to bank on a hail mary like we did.
The Experience
We arrived at the grand entrance of the restaurant (at the south west pillar of the Eiffel Tower) fifteen minutes before our reservation.
It was hard to locate amidst the pandemonium of the lines for the observation deck. But once we spotted the awning marked with the notorious JV logo, we knew we were at the right spot.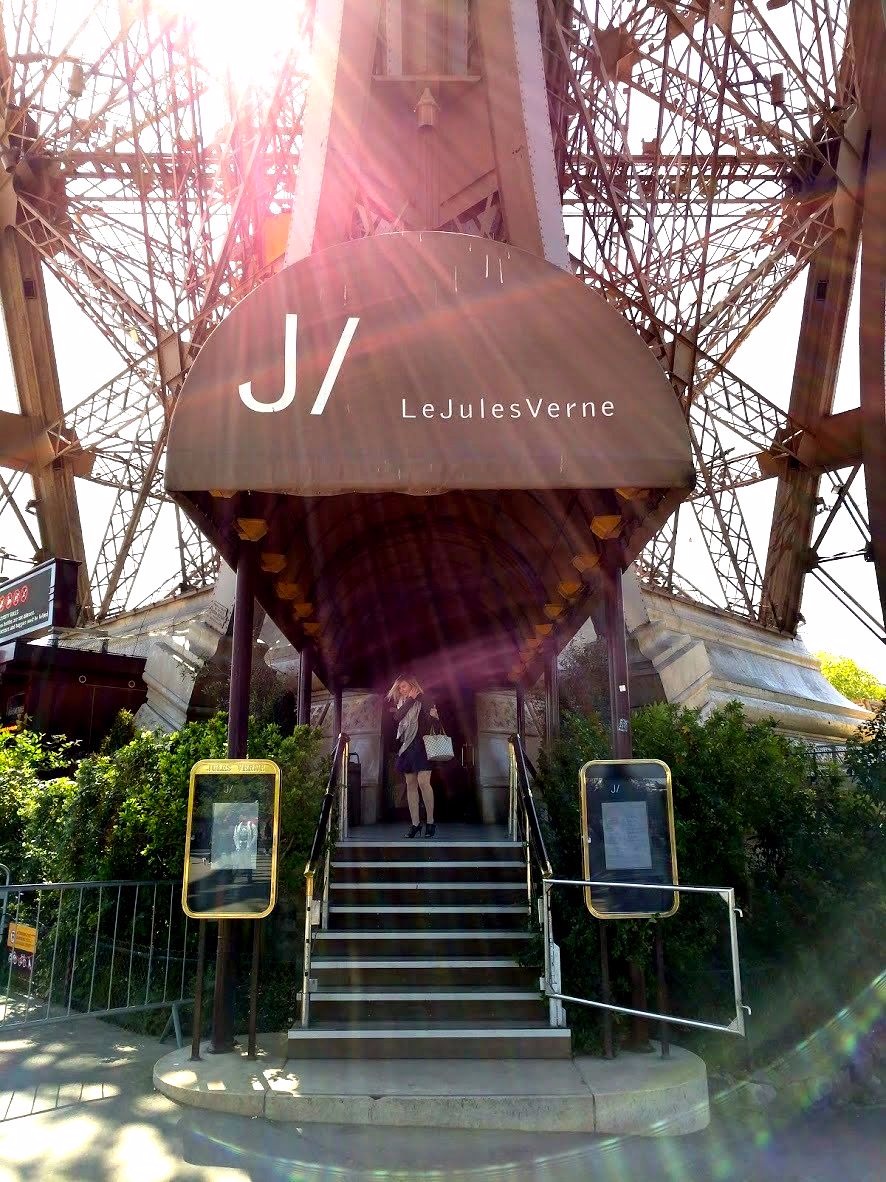 When we stepped inside, it was like a portal to the belle époque. First we had to clear security before we waited in a queue in the wrought iron underbelly of the tower's south west leg. Shortly after we boarded a private elevator destined straight for the famous Michelin-star restaurant.
The Menu
Le Jules Verne offers two tasting menus to choose from – one with five courses (190€) and the other with six (230€). We opted for the smaller option of the two (having recently just polished off an epic breakfast back at the Saint James Paris). 
All Five (more like Seven) Courses
The first course (or so I thought) was marinated sea bream with bergamot and lemon. It was incredibly tasty, beautifully presented and it set the stage for what was to come. Best of all, it didn't even count! 
On the menu as the pour patienter, this was just a tease of what was to follow.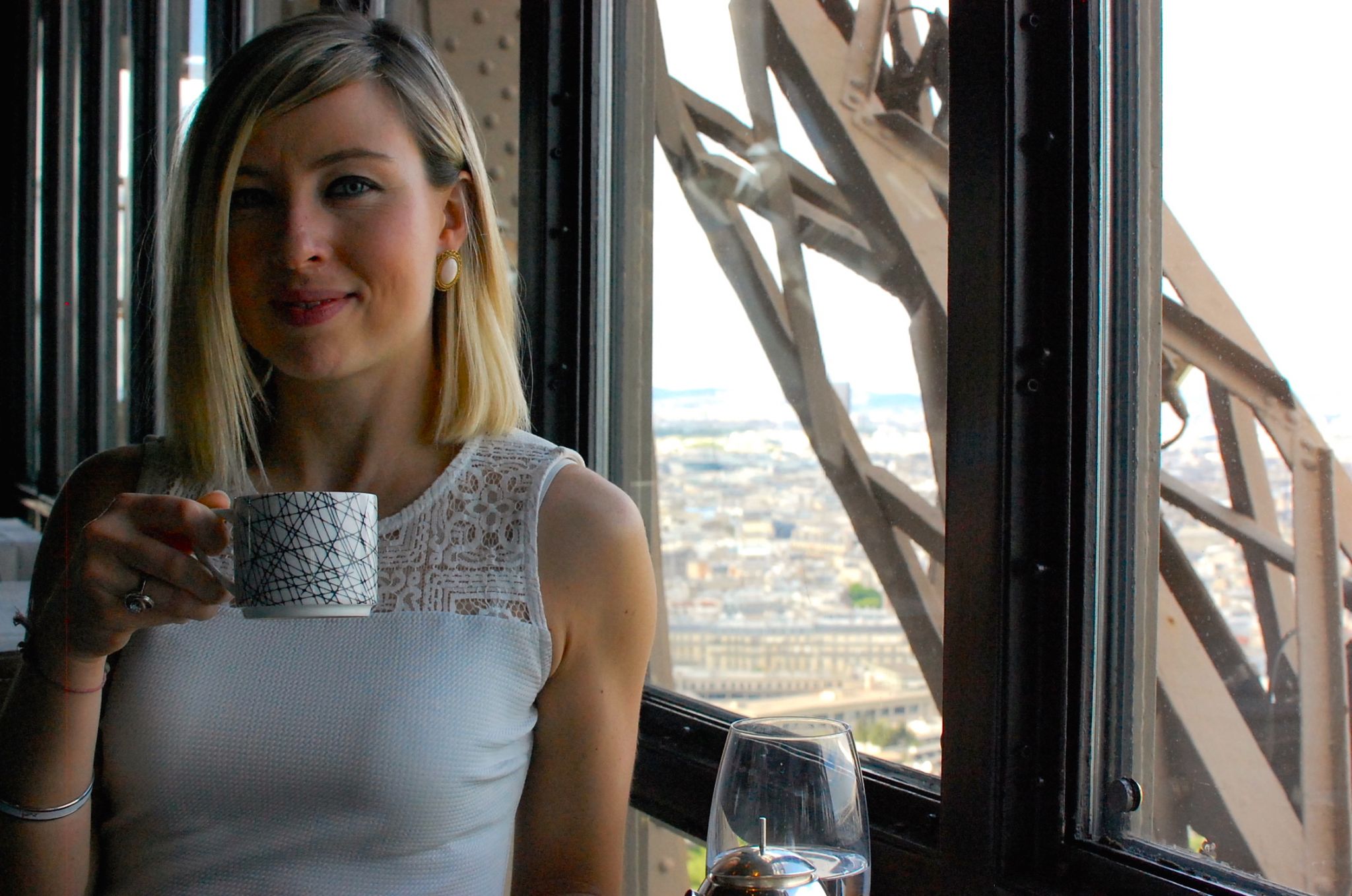 The first course, my absolute favourite French dish – pan-seared duck fois gras, green peas and lettuce.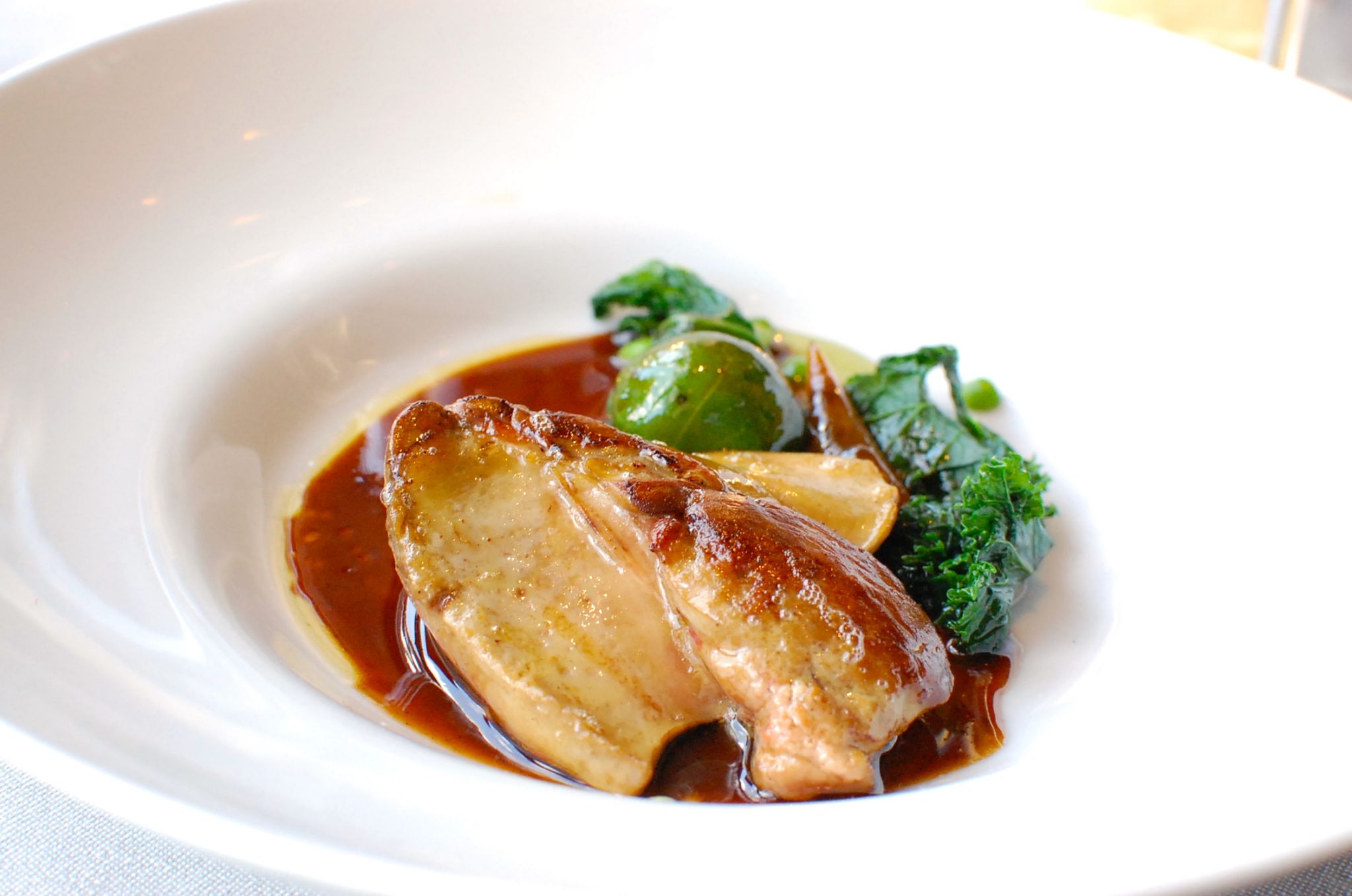 The second was a warm green asparagus in truffled mousseline. It sounded a little boring to me, but when the dish arrived, it was a visual symphony of texture and colour.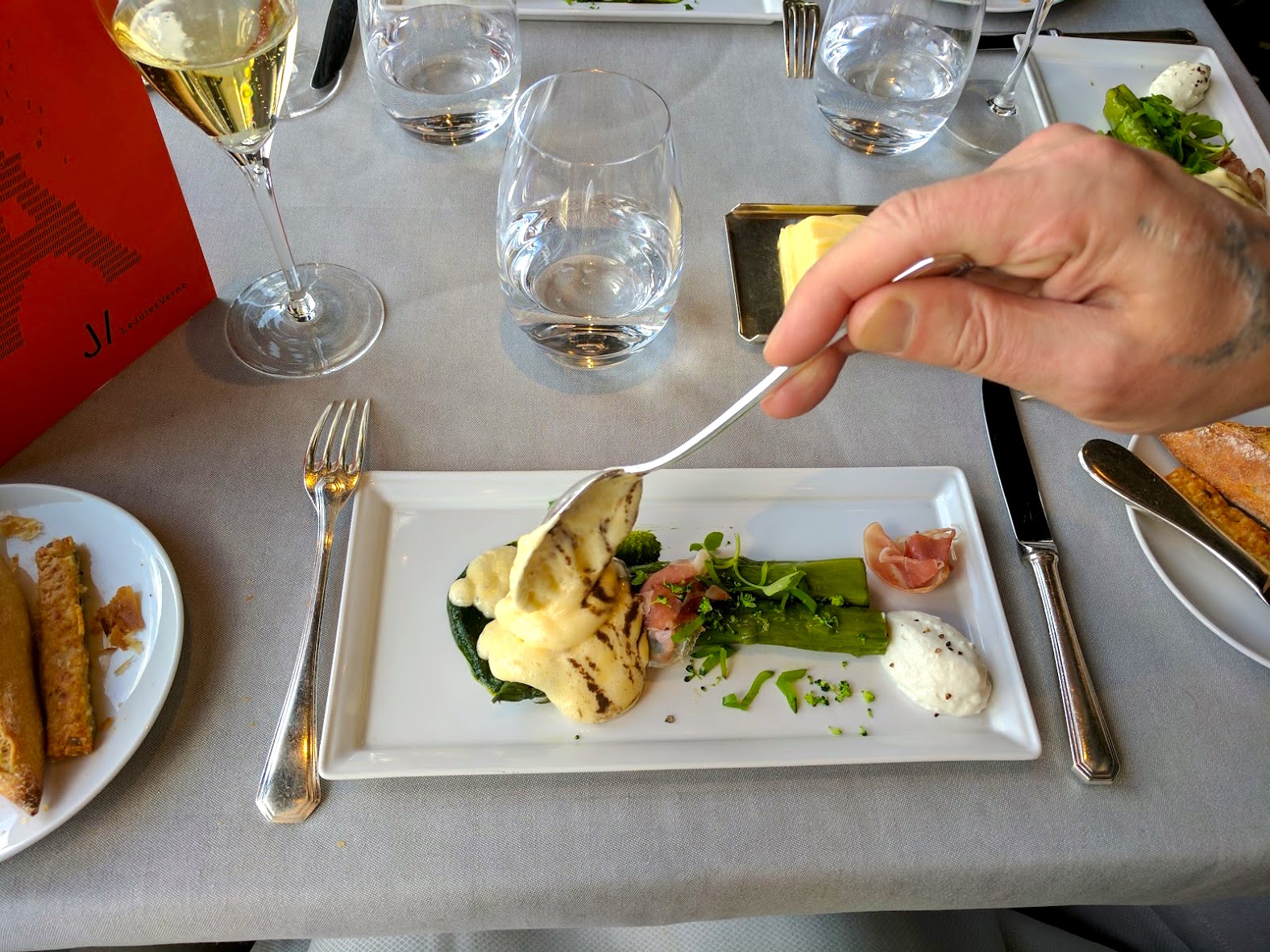 The third course was a seared large langoustine, early vegetables, shellfish reduction. It looked so appetizing that I didn't even stop to take a picture.
By the fourth course, I was starting to get a little full. All until the most succulent roasted deboned saddle of lamb arrived. Best of all, it was accented by the tiniest purple flowers I had ever seen. It was vibrant, aromatic and irresistible.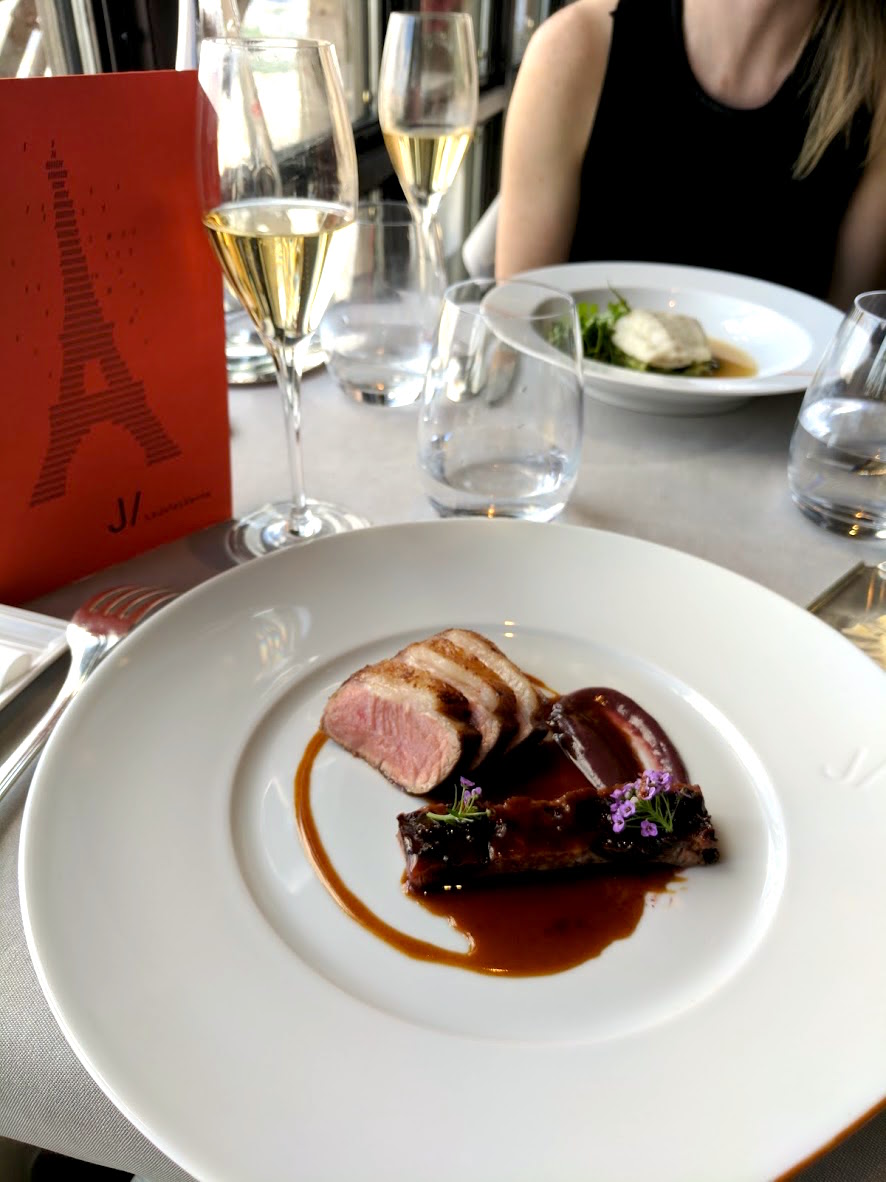 The final desert course(s) never seemed to end. Firstly, a strawberry and rhubarb dish with Anjou-style cream followed by an endless parade of truffles, pastries and other sweets.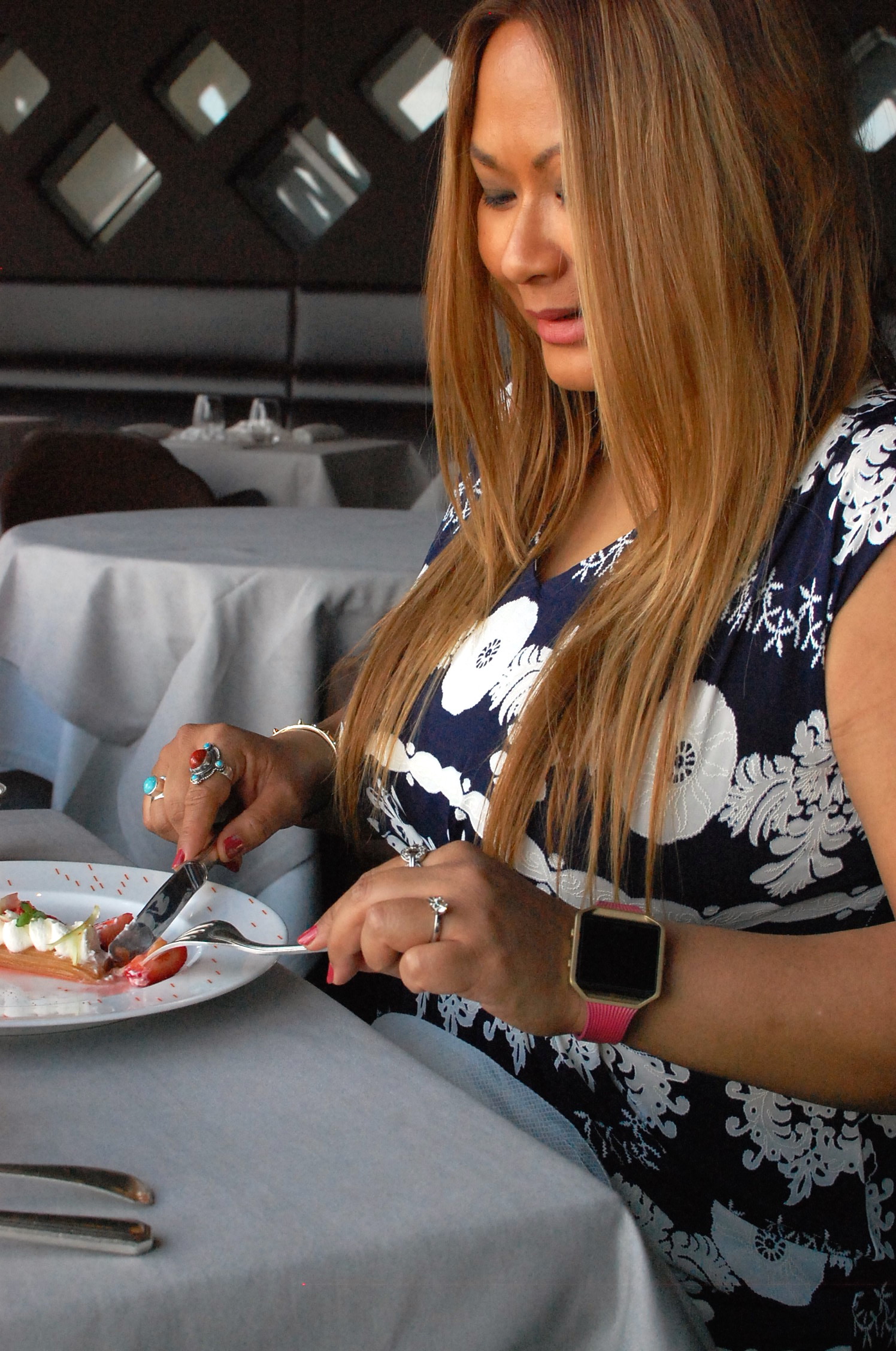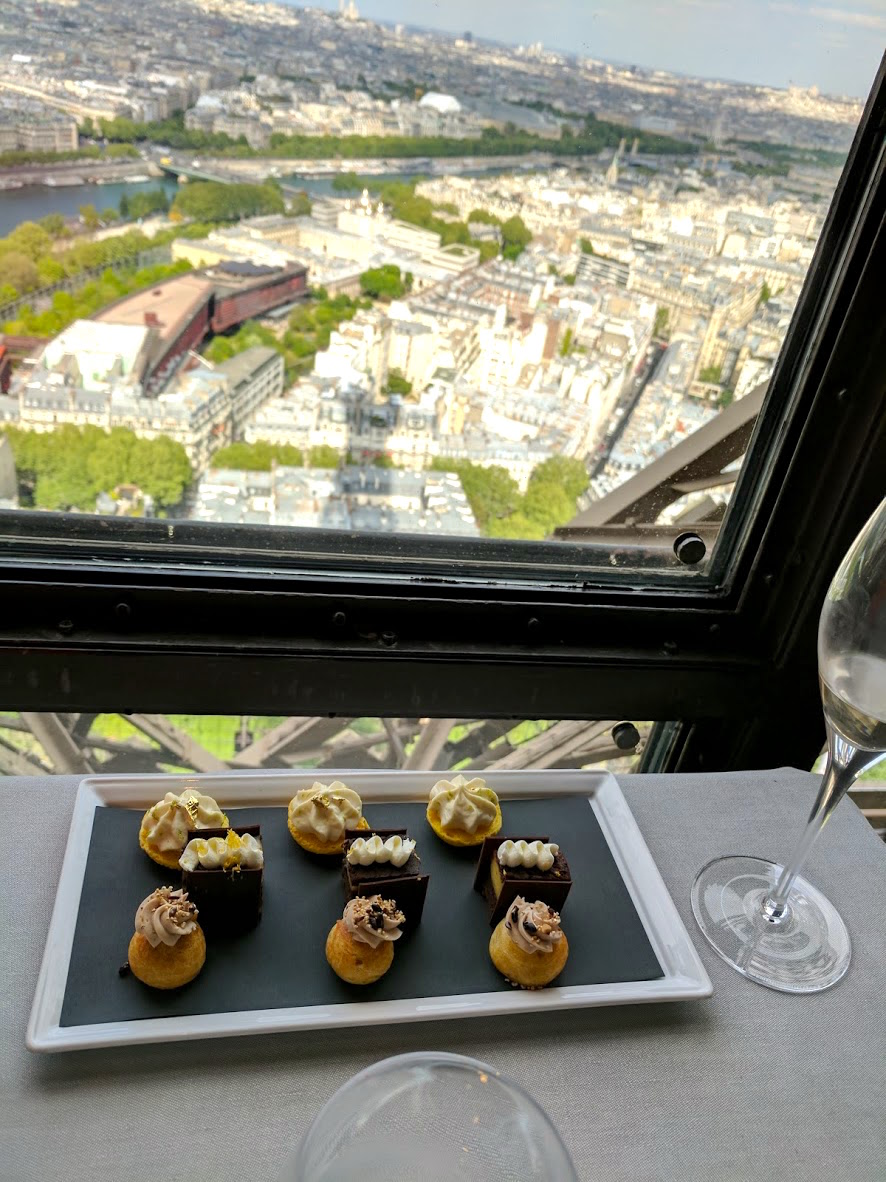 By the end, there was simply no more damage to be done. Despite the trays of coco-dusted truffles that adorned our table, we were simply too full to fathom another bite. Needless to say the five-course tasting menu was more than enough.
In Summary
After over two hours of eating and drinking, we couldn't stomach another bite, yet we didn't want to leave either. Sitting in the quiet nest of the Le Jules Verne was so peaceful, a far cry from the hustle and bustle of tourist central below. 
The verdict – Le Jules Verne should be on every foodie (and non-foodie's) bucket list.
If not for the food, the wine or the service, than for the view.