One of my fondest memories from last summer was climbing the long, winding path up to Prague Castle. With the sun beaming down, we meandered through vineyards, across cobblestone courtyards and made frequent stops for glasses of wine along the way. It made for a perfect summer day.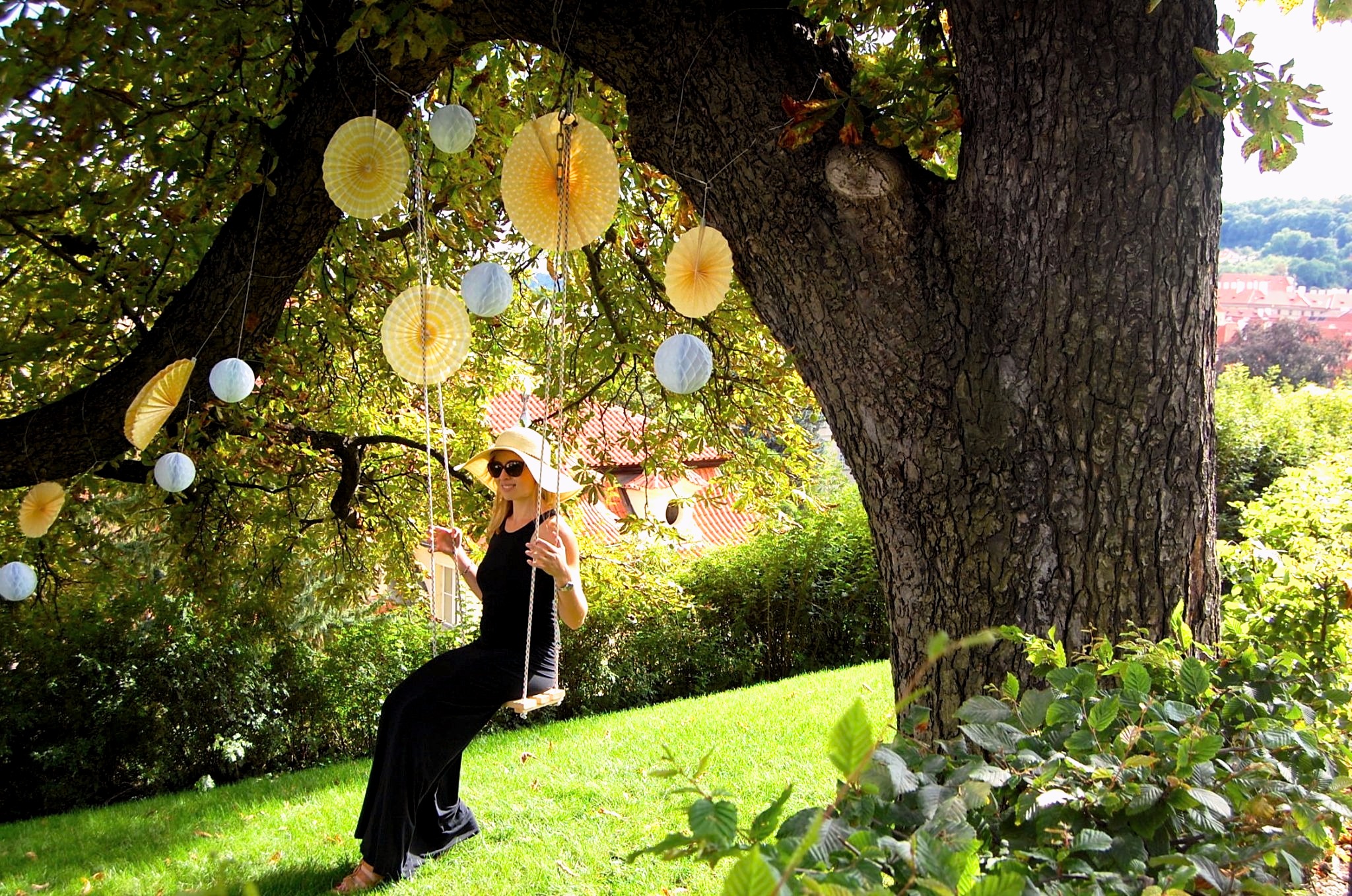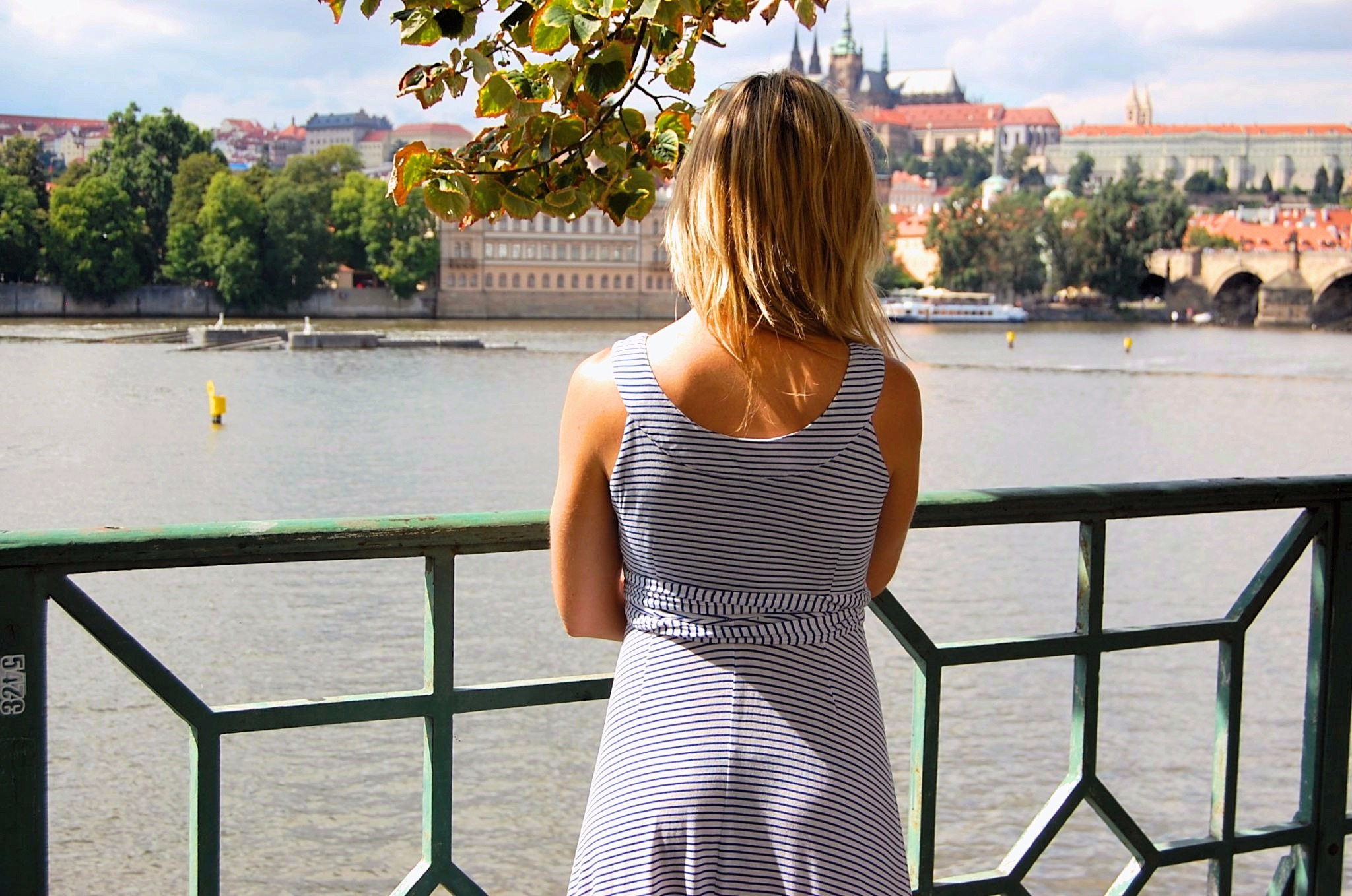 Summering in Europe is one of my favorite travel 'genres'. In the past, cities like Florence and Vienna stole my heart, but this time around it was Eastern Europe that took the prize. Prague, Budapest and Krakow are remarkably different from their more popular counterparts in Western Europe. Farmers markets, self-serve wine bars and haunting imagery made Prague one of my most memorable trips of last summer.
In fact, I loved Prague so much that I went back before summer was over.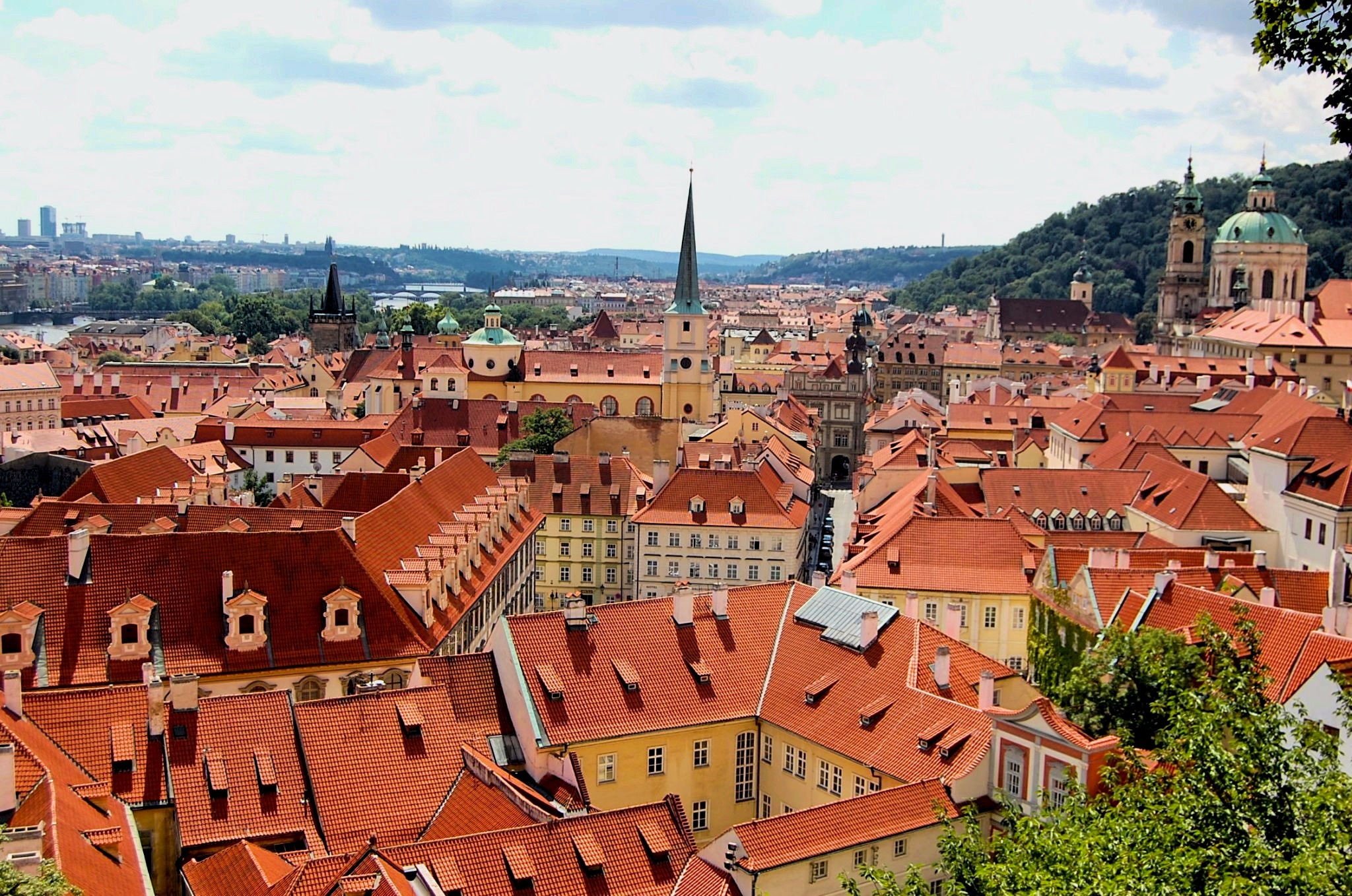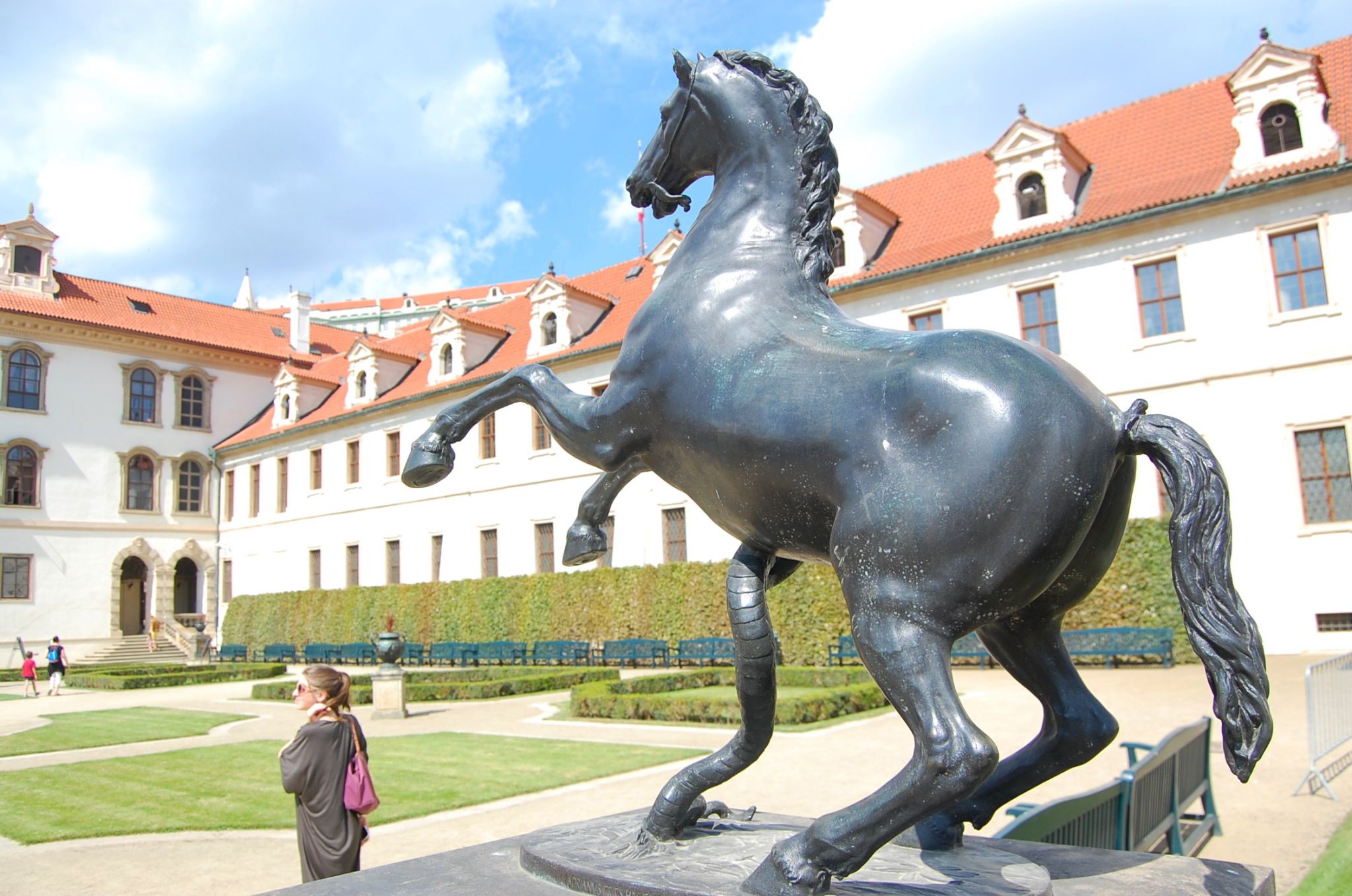 How to Make the Most of a Weekend in Prague

If you are taking off after work on a Friday night, you will likely arrive bright and early on Saturday morning. The efficient but exhausting red-eye will get you to Prague just in time for one of the city's best kept secrets, Farmářské tržiště Náplavka Rašínovo Nábřeží!
If you don't speak Czech (which you probably don't), this is the name of just one of the Saturday farmers markets. Perched on the river bank under the Vysehrad fortress, this sprawling market features local vendors with fresh made pasta, vibrant flowers, local craft beer and all the pastries you could dream of.
Visiting this market reminded me of just how mind-blowing international travel can be. At 3pm the day prior, I was still in Toronto – by 10am the next morning, I was sipping a glass of rose on the bank of the river Vltava. Even if you don't have an appetite (after all your body, still knows it's 4am EST), this lovely market will give you a nice glimpse into what weekend life in this beautiful city is really like.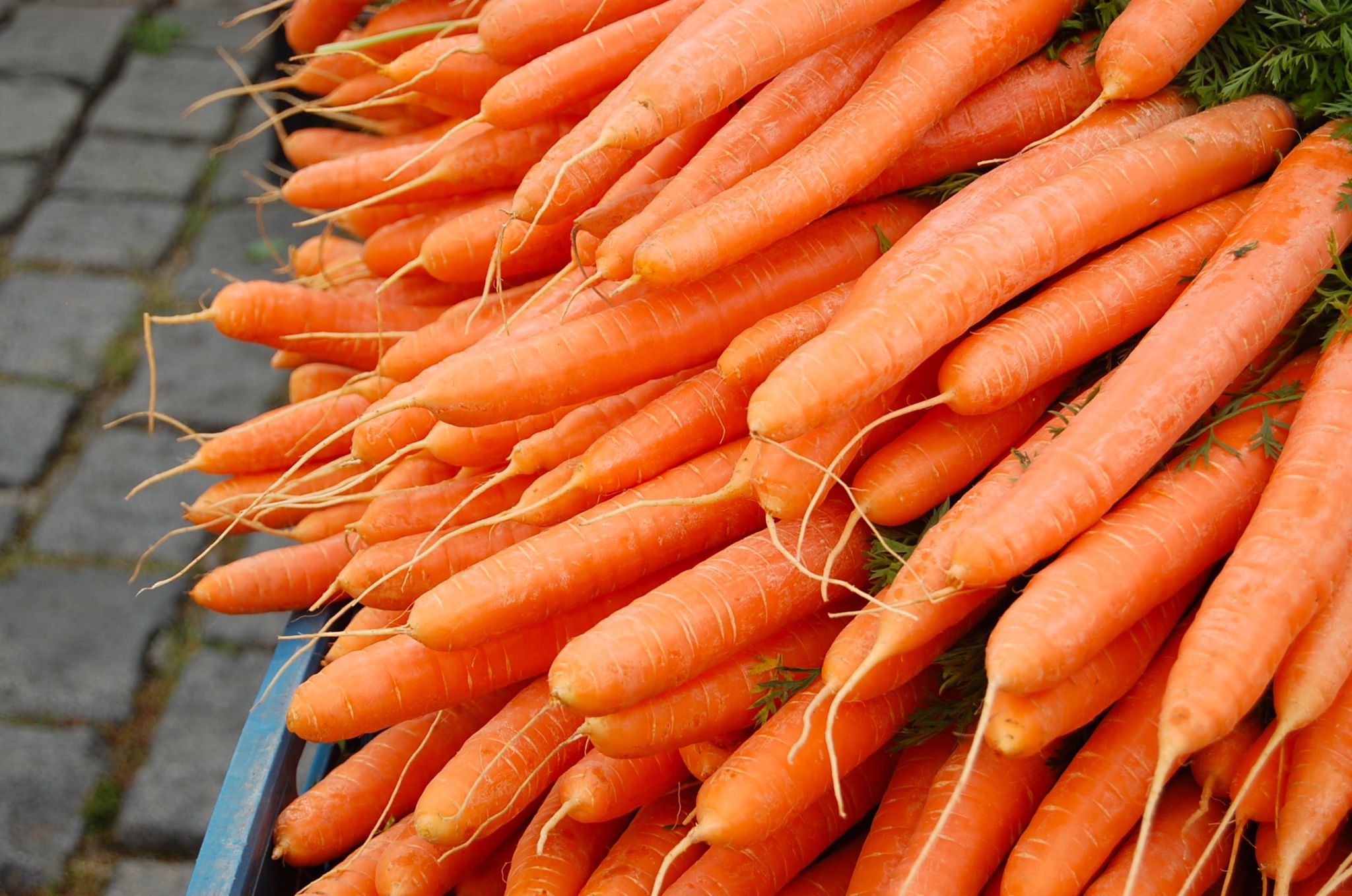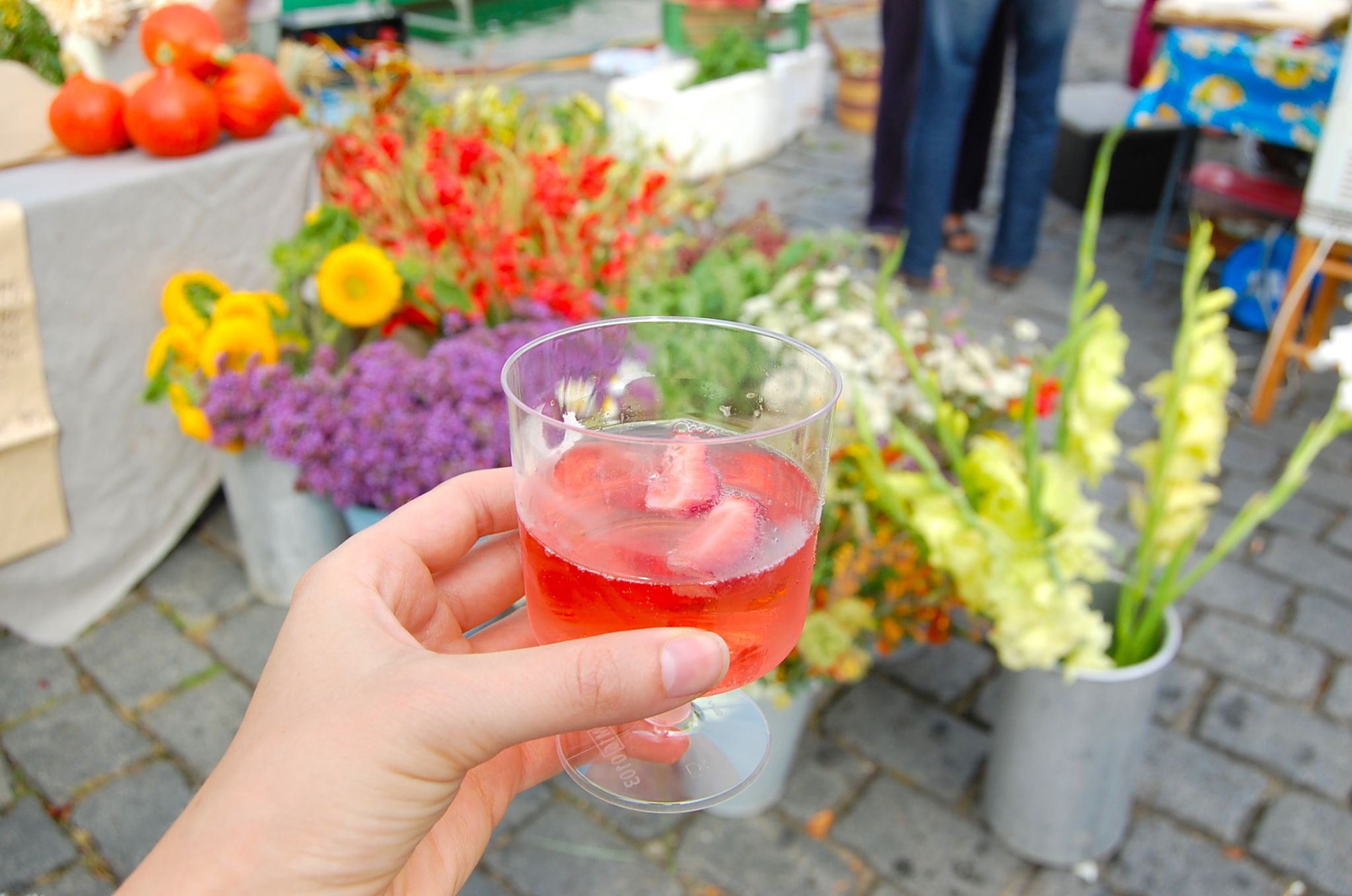 By noon, the jet lag was starting to hit, so we strolled to Cafe Savoy for a nice brunch followed by a walk up to Villa Richter. Unlike any major city I've ever been to, Prague has a vineyard at its very heart. Wedged between the castle at the top of the hill, and the orange clay roofs below, Villa Richter is home to one of the most scenic restaurants in the city.
We climbed the winding path, fought for a seat at the outdoor patio and drank sparking wine made from the very grape vines that nudged the side of our the table. The sun shone, a wedding ceremony started next door, and I wondered if I had not just stepped into a summer dream.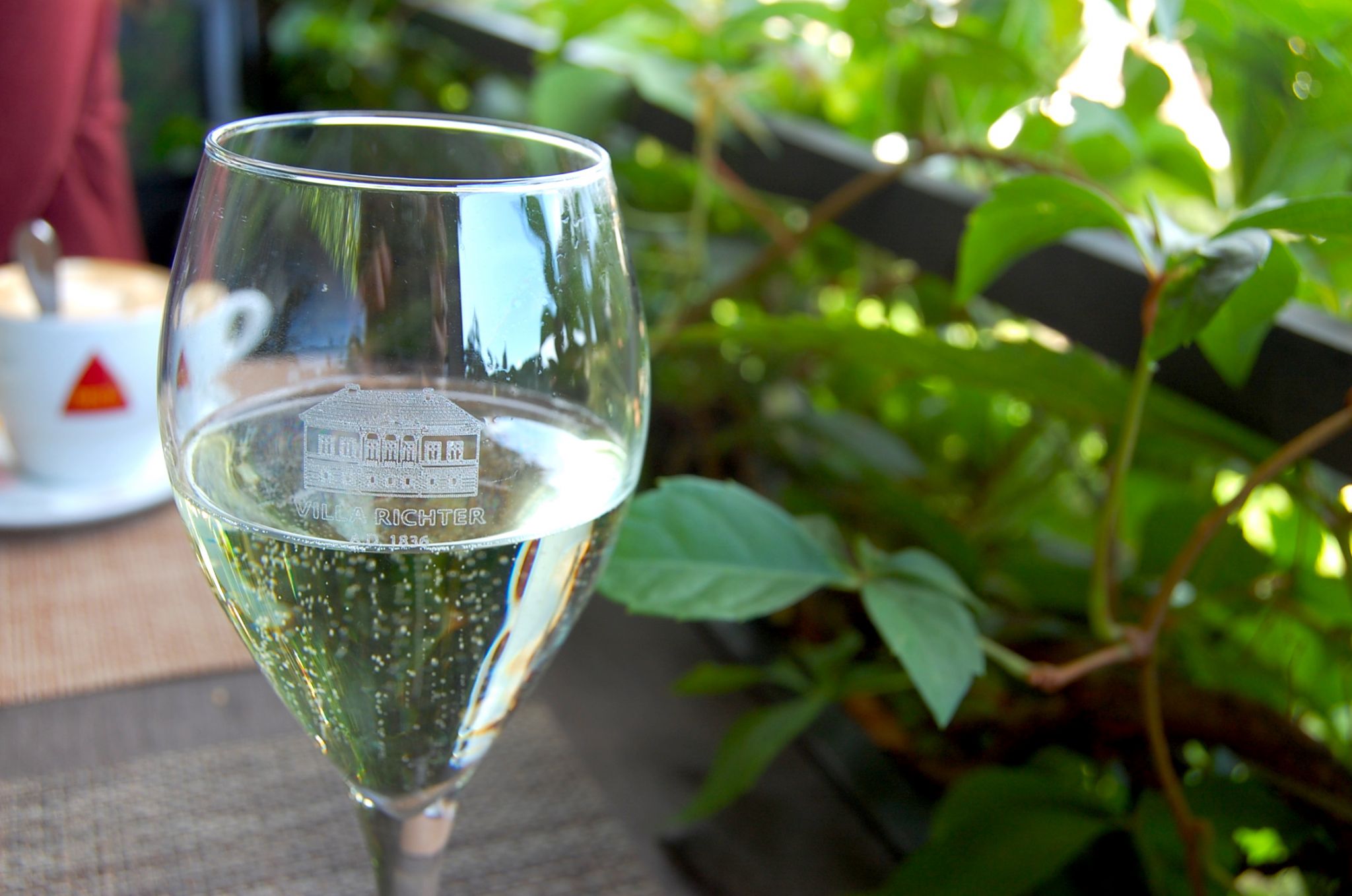 Fighting waves of fatigue, and the tipsiness of day time drinking, the rest of the day was a bit of a blur. A short stop in an amusing cat cafe (Kavárna Kočičí), a walk through the city's famous Wenceslas Square and some incredible street food, that was about all of Prague I could take in for one day.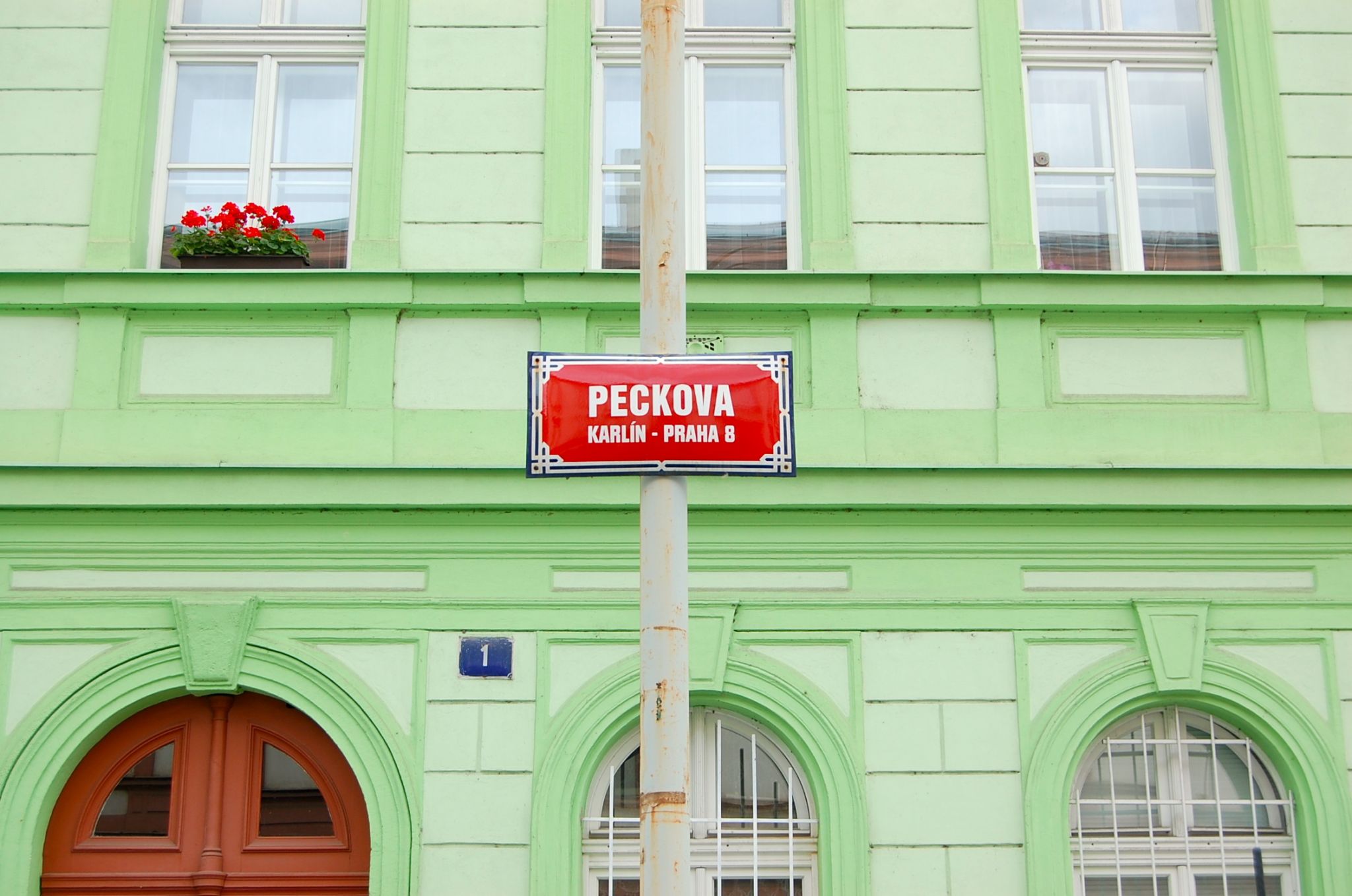 Day 2
Nothing delights me more than going to bed the night after arrival. Ten luscious hours of sleep in a cozy bed is the key prerequisite for a full day of sightseeing. We stayed a the Park Inn which turned out to be the ideal location. Just a few moments walk to the Vltava River, and a five-minute streetcar ride from the Old Town, it was spacious, comfortable and safely removed from the maddening hoards of tourists that populate the more central hotels.
With a better appetite, we ventured to one of Prague's most famous art deco gems – Cafe Imperial. Nothing at all like the dive brunch spots of Brooklyn or Toronto, this restaurant brings back the grandeur of the turn of the century. Elaborate art nouveau tile mosaics, high ceilings, chandeliers, and women with little dogs in their handbags sipping champagne at 11am.
This decadent turn-of-the-century spot offered a dazzling peak into the life of Prague's upper crust. In the mood to indulge, we then decided to check out the the shops on Pařížská (Paris) street, Prague's answer to rue Saint-Honoré. We found a semi-good selection, but slightly more expensive than the equivalents in Paris or Rome.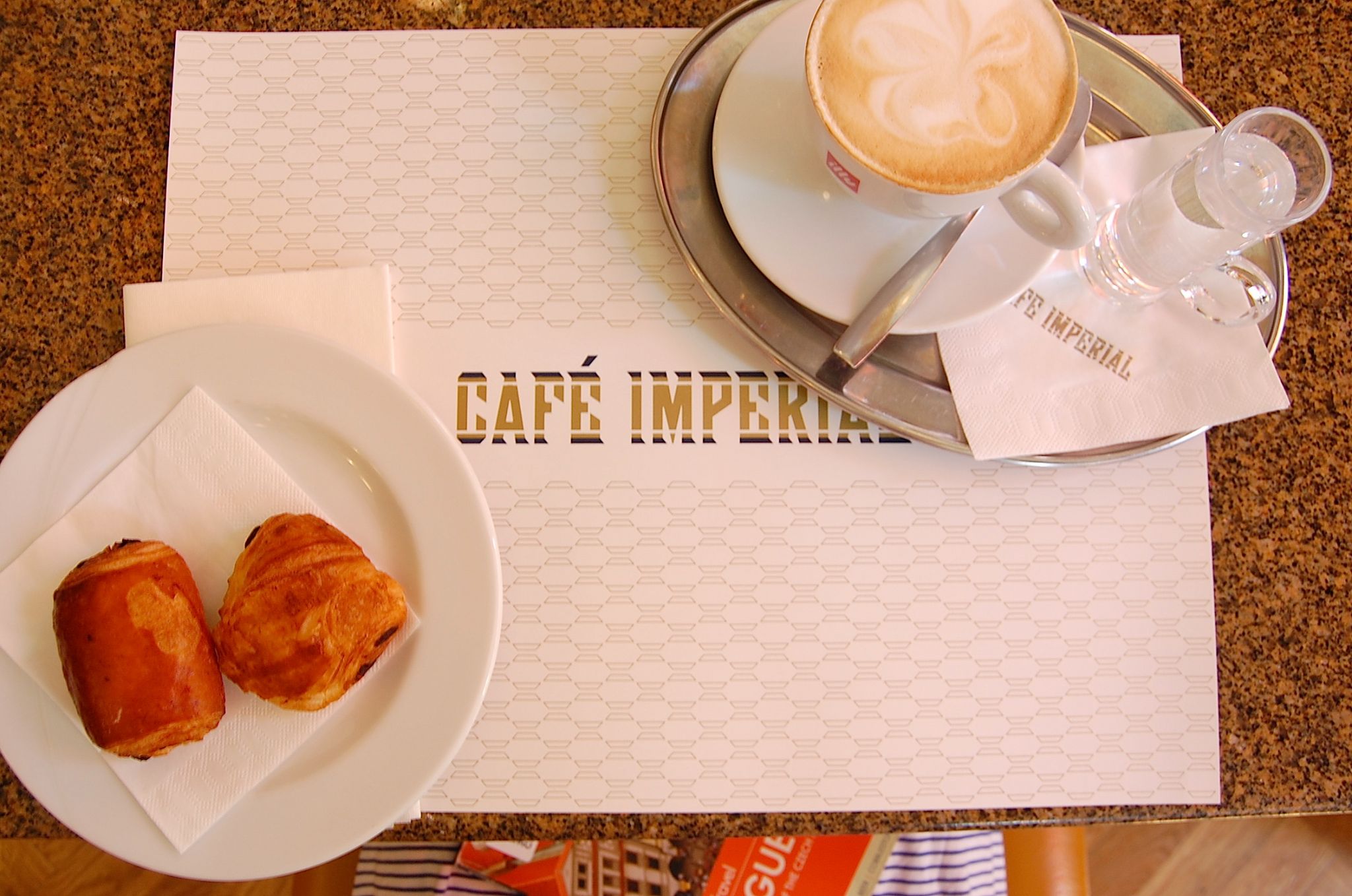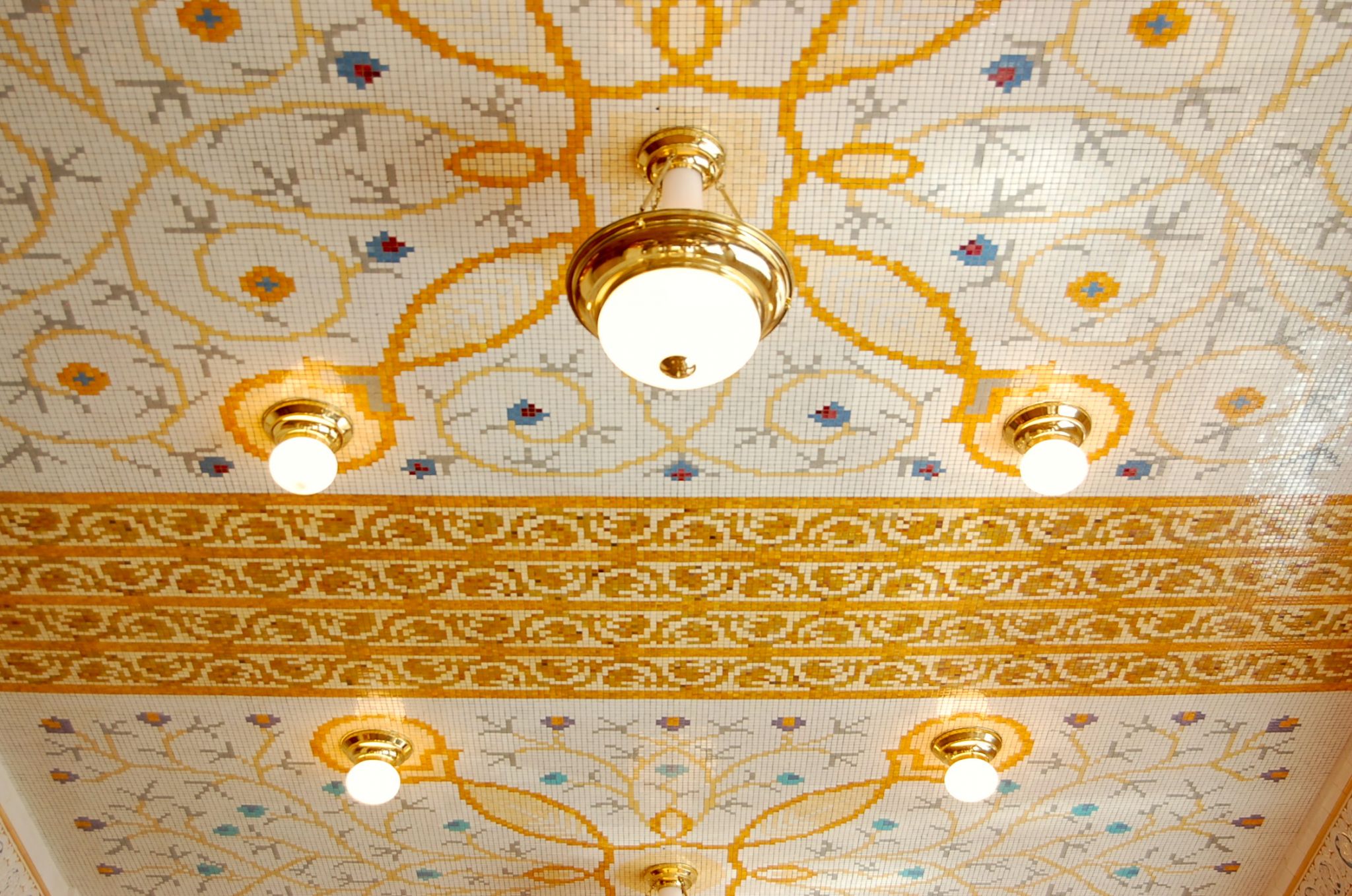 Shopping and dining could entertain me for days, but without some historical context, gallivanting is completely soulless.  (Plus, if you've ever studied European history, you'll know that is fascinating).
In a city with so much history, we wanted to zero in on what was behind this beautiful, but haunting vibe. We visited the Jewish Museum, cemetery and Pinkas Synagogue, the second oldest surviving synagogue in Prague which was turned into a memorial to the nearly 80,000 Jewish victims from Bohemia and Moravia.
The memorial, a series of empty halls in which the names of victims are etched into the walls, was peaceful but sombre. It serves as a harrowing reminder that behind the colourful gardens and beautiful architecture of this city lies a dark and painful past. It was certainly a stark, and much needed contrast to the high street shops just around the corner.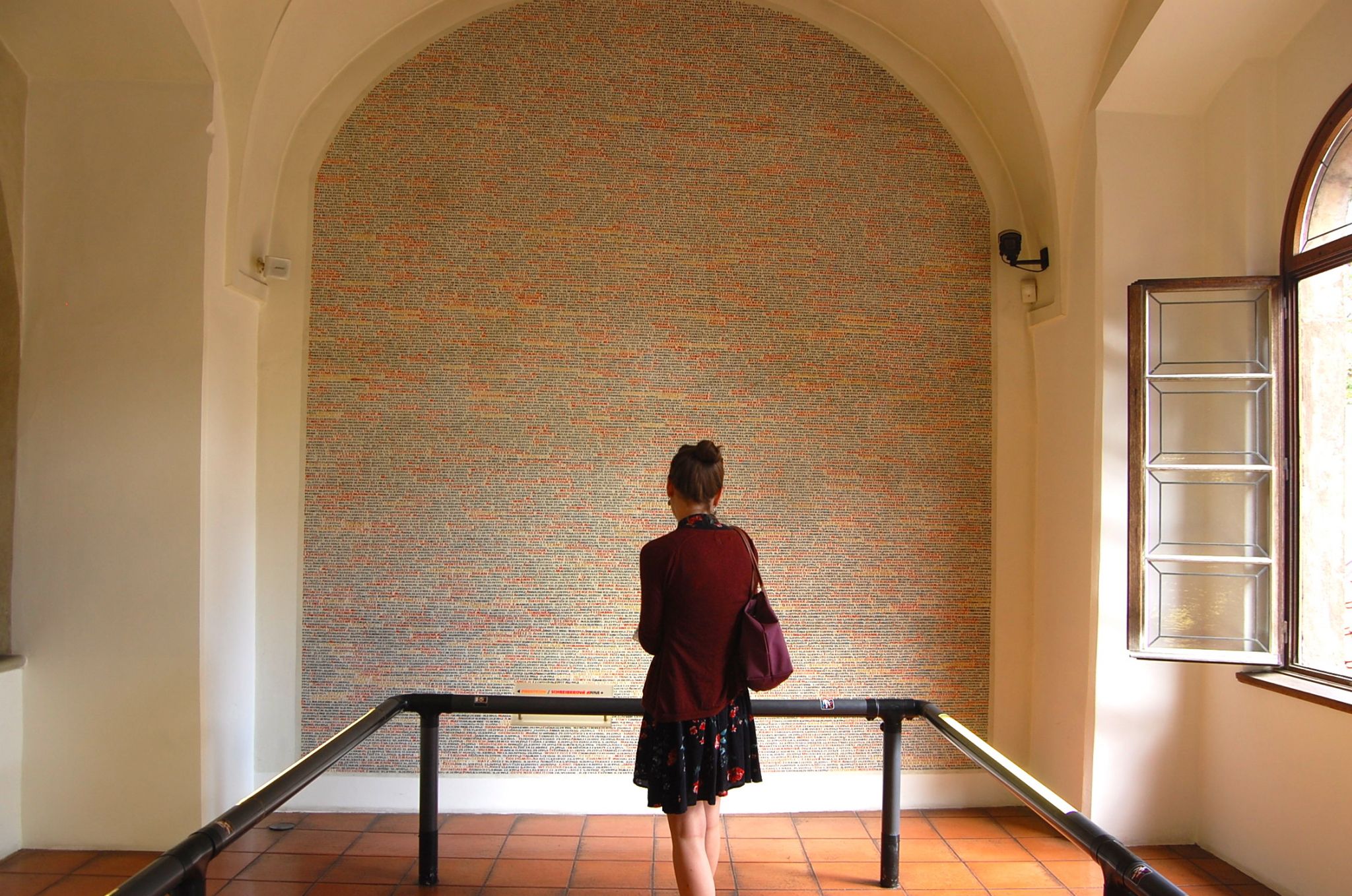 With one final evening left, I booked us in at Eska, one of the city's hottest restaurants. In a large, almost industrial space, we experienced course after course of unique cuisine. Unlike the traditional Czech fare, Eska places an emphasis on woodsy cuisine—game, root vegetables, wild greens—and the use of old-fashioned techniques such as fermenting, drying, and fire-roasting.
Delicious, colourful and reasonably priced, it was certainly one of the best restaurants I've dined at in Eastern Europe.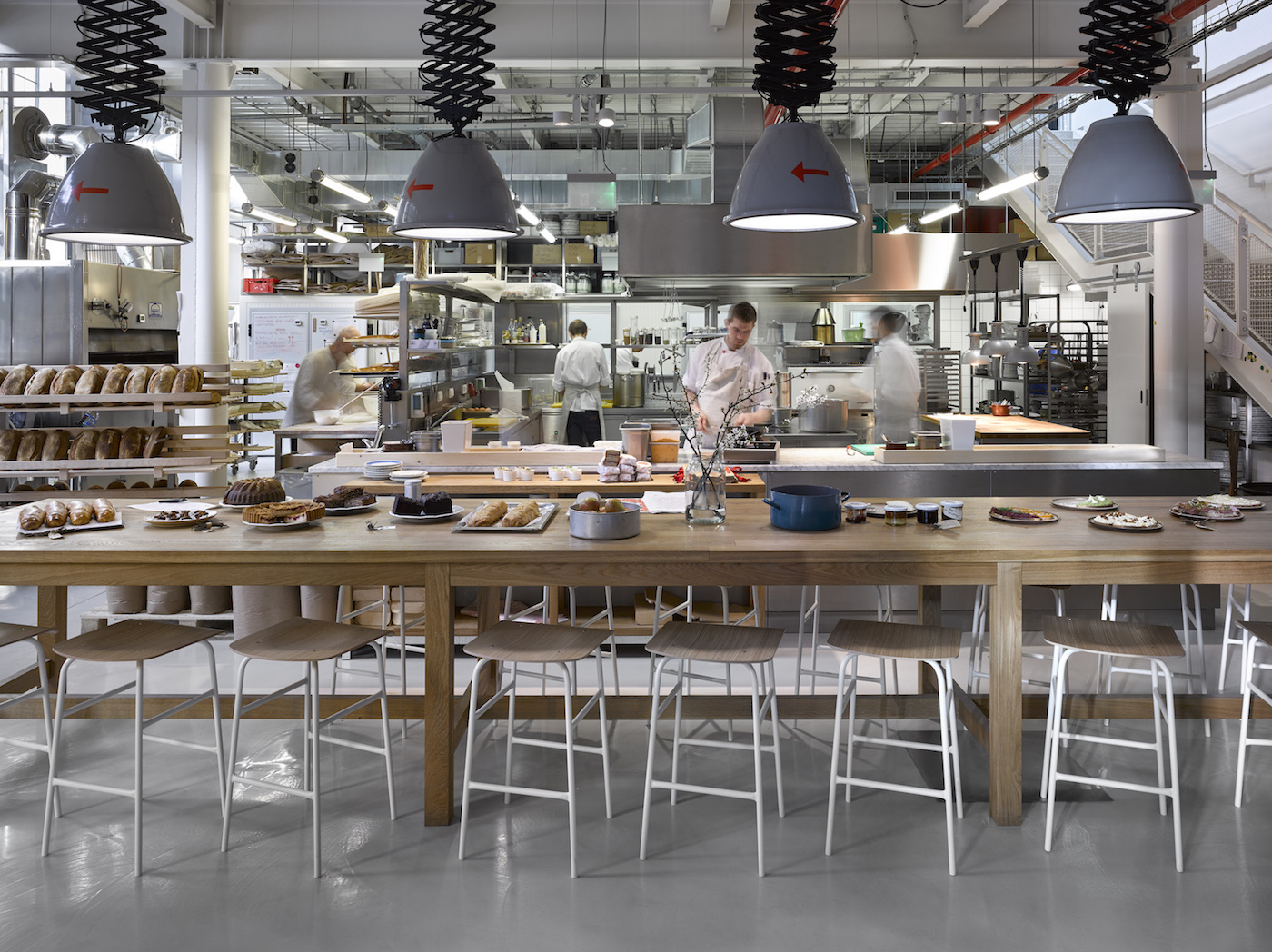 One our way back to the Park Inn, we stumbled into what looked to be a wine bar by the name of Na Břehu Rhôny. While it appeared unassuming and subdued on the outside, the inside was quite the contrary. It was a self serve, honor system wine bar. What?! Yes – serve yourself, as much as you want, write it on a piece of paper and pay on your way out. The best, and the worst.
Without a moment's hesitation, we found a table next to the fridge and started drinking as though it were the last day on earth. Other patrons we're settled in, some with their dogs, drinking gleefully with their friends on what, by then, was late Sunday night.
It made me realize that the pace of life here in the Czech capital is different. At home, the world shuts down on Sunday night and everyone bolts their doors closed and preps anxiously for the grueling work week to come. Here, in Prague? The eat charcuterie, smoke cigarettes and drink from a bottomless glass in a wine cellar.
I think I was born in the wrong country.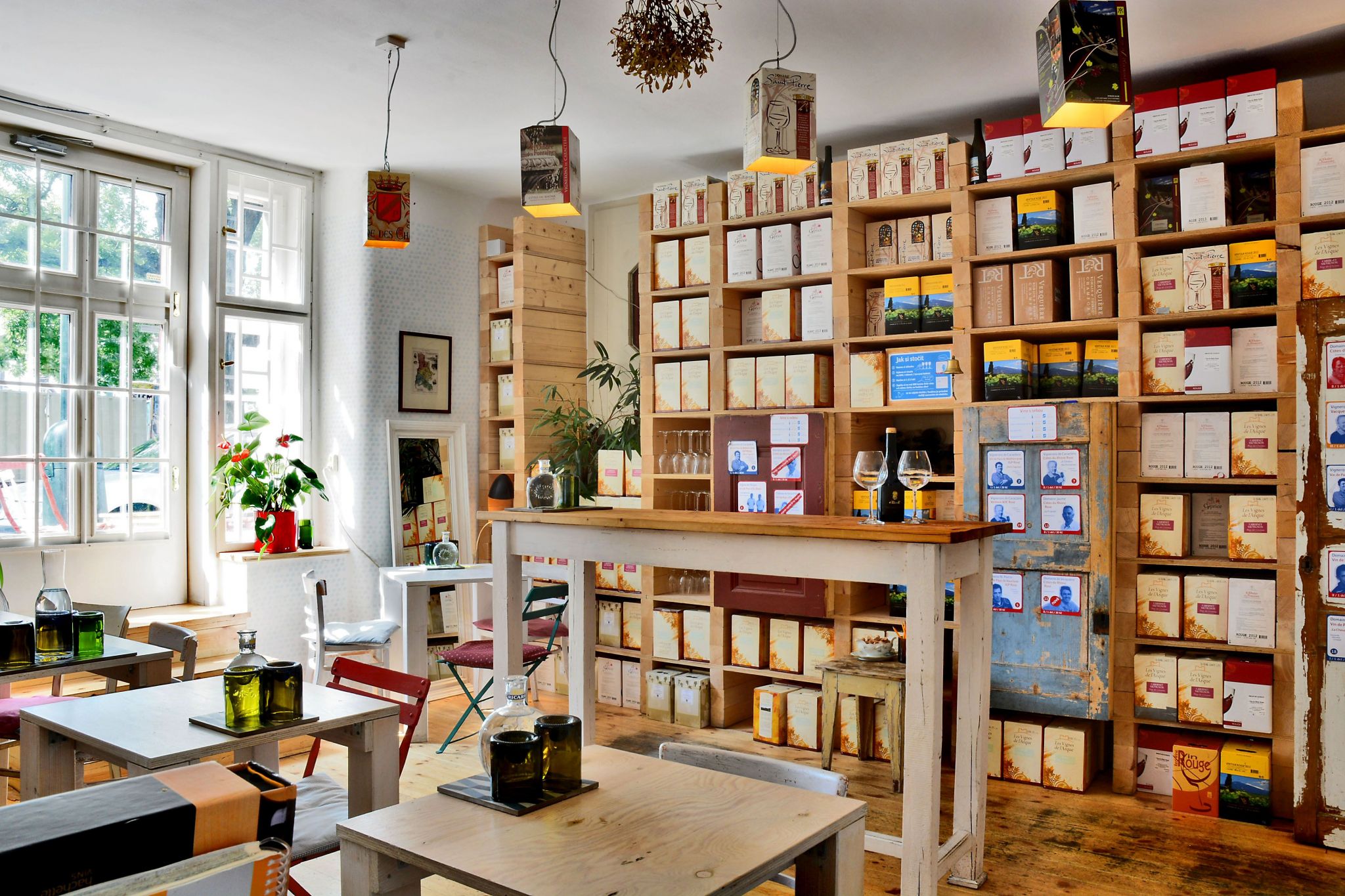 After a few hours sleep, we woke up, grabbed our bags and rushed to the airport for a 9:30am flight. We were home before noon, and by Monday morning, I had to wonder if it had all been a dream.
Many thanks to the Park Inn Prague for a very comfortable stay and for Taste of Prague for the invaluable dining tips. If luck has it, I'll be back this summer.