Frosé all day? Yes way.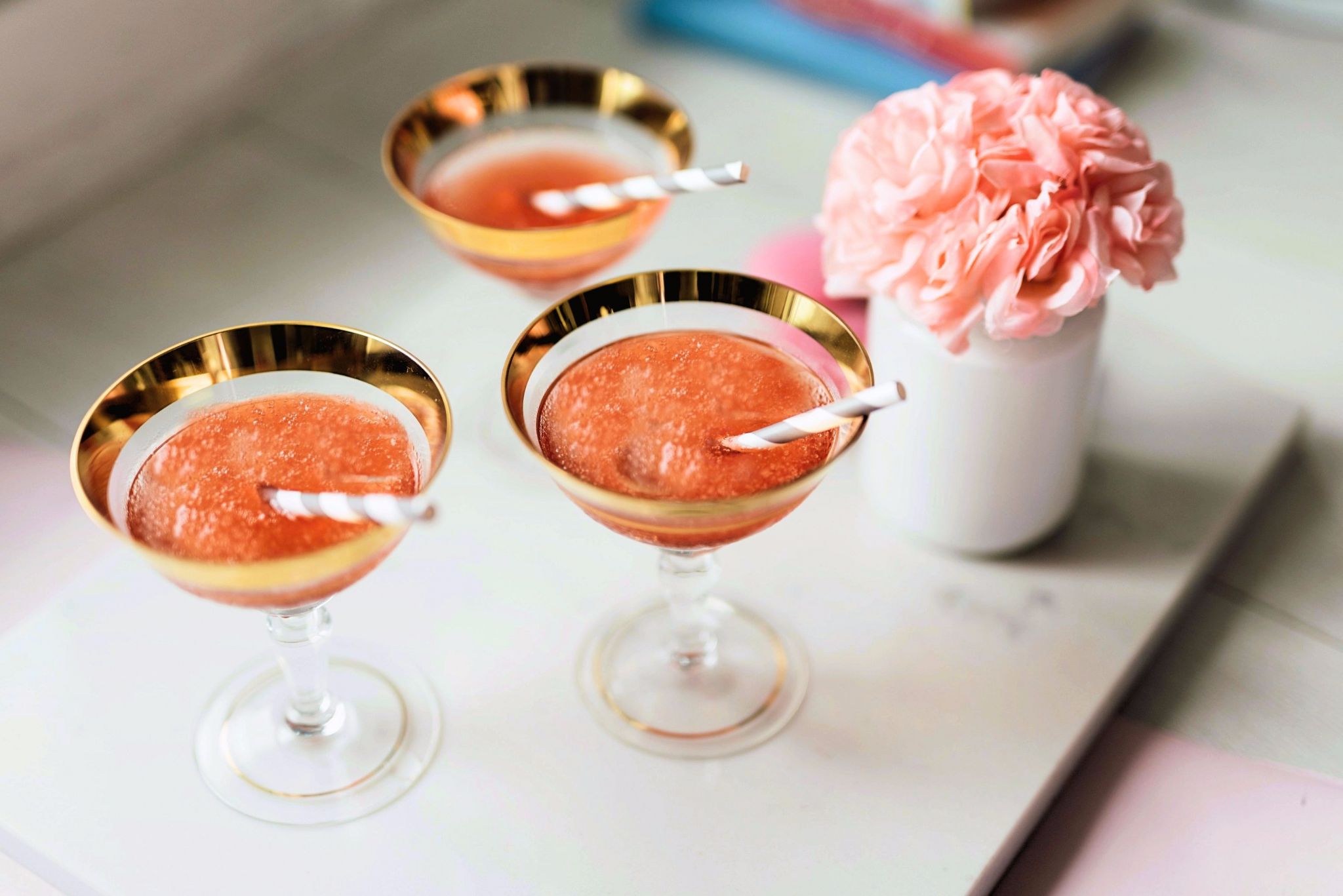 Read on to find out how I made this blush pink frosé. You'll want to whip it up every weekend (and weekday, let's be honest).
This frozen twist on rosé is the easiest (and prettiest) way to upgrade your favorite summer drink. The only problem with this recipe is that I now overuse "frosé all day" in sentences.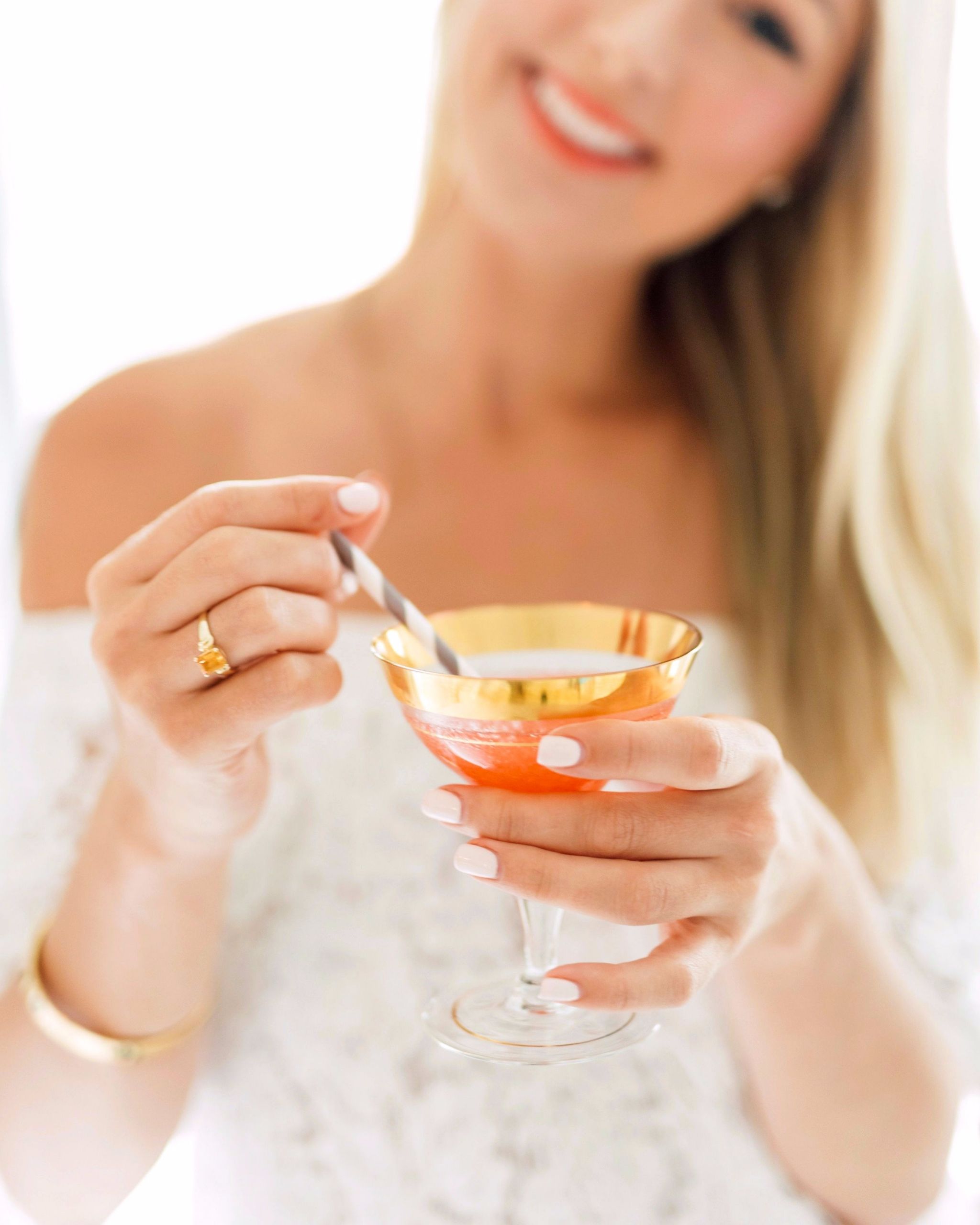 Ingredients
1 bottle rosé

8 ounces strawberries, quartered

½ cup sugar

juice of 1 lemon

1 cup of ice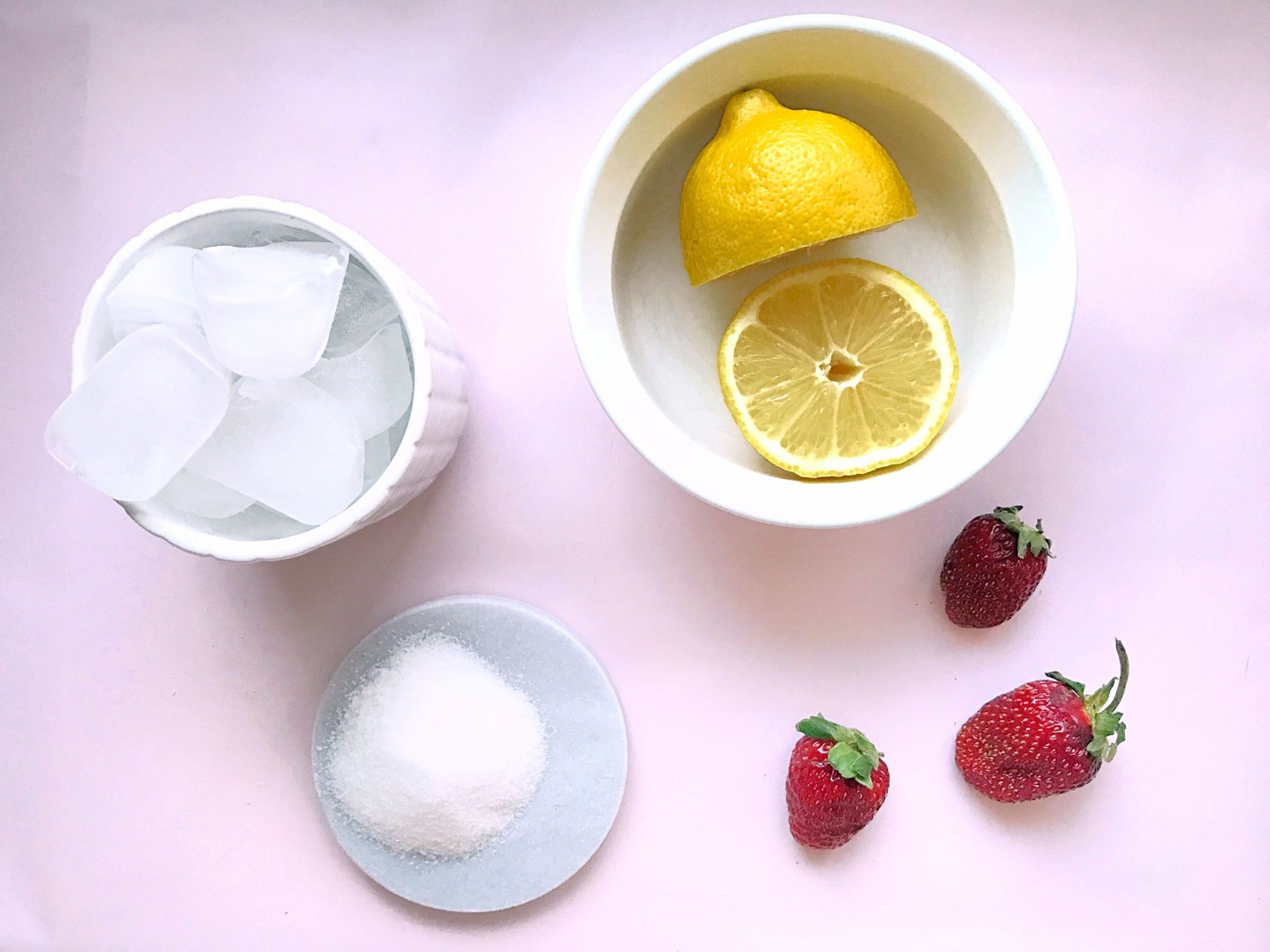 Here's How
Pour the bottle of rosé into a container or deep pan (I used a big tall Tupperware) and freeze for 6 hours. FYI: it won't come out completely frozen, which is normal.
Now make natural strawberry syrup.
Throw sugar and ½ cup of water in medium saucepan. Bring to a boil while stirring constantly. The sugar has to completely dissolve (which took about 4 minutes). Add hulled, quartered strawberries, then remove saucepan from heat. Let it sit covered for at least 30 minutes. This is when the mixture sucks up all the strawberry flavour.
Put a fine-mesh sieve into a small bowl and strain everything – don't press on the strawberries! The strawberries are now flavourless compost that you can toss. Cover and chill the liquid until it's nice and cold (approximately 30 minutes).
When the strawberry syrup is done chilling (because it's cool like that). Scrape that delicious rosé into a blender. Add the lemon juice, the strawberry syrup, and 1 cup of crushed ice. Blend until smooth.
Blender container goes in the freezer until the mixture has a thick milkshake consistency (about 40 minutes).
Blend again until it looks like you've got a adult slushy on your hands!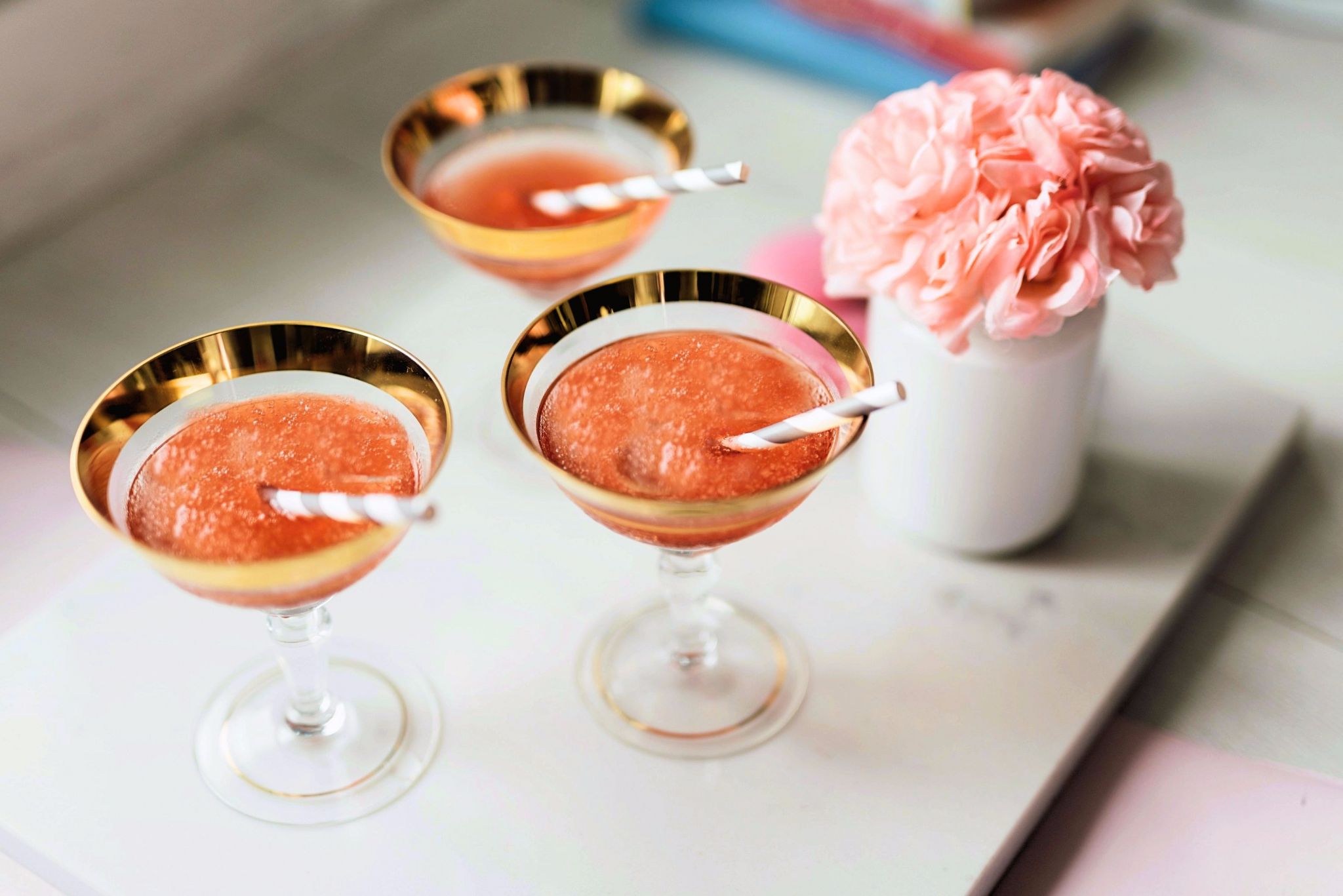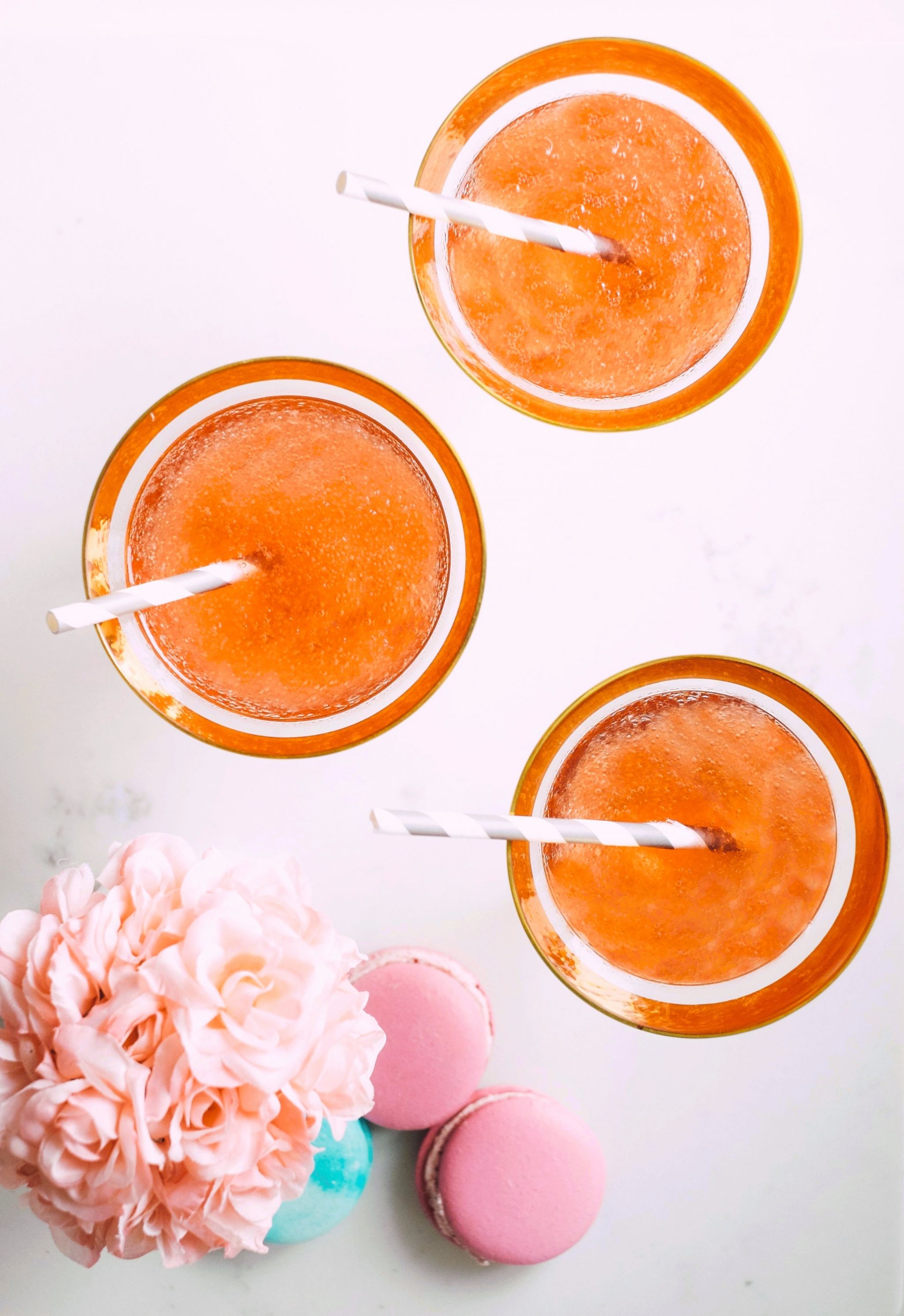 Pro Tip (#realtalk)
You'll want to avoid my rookie move.
I did not serve immediately (sorry, Martha)! I thought that my air conditioning would somehow keep it frozen, so I let it sit for 30 minutes before I took this photo. Don't make that mistake when serving!
Do the last step only when you're ready to 'serve immediately' (trust me). Otherwise you end up with the melted version below – yikes!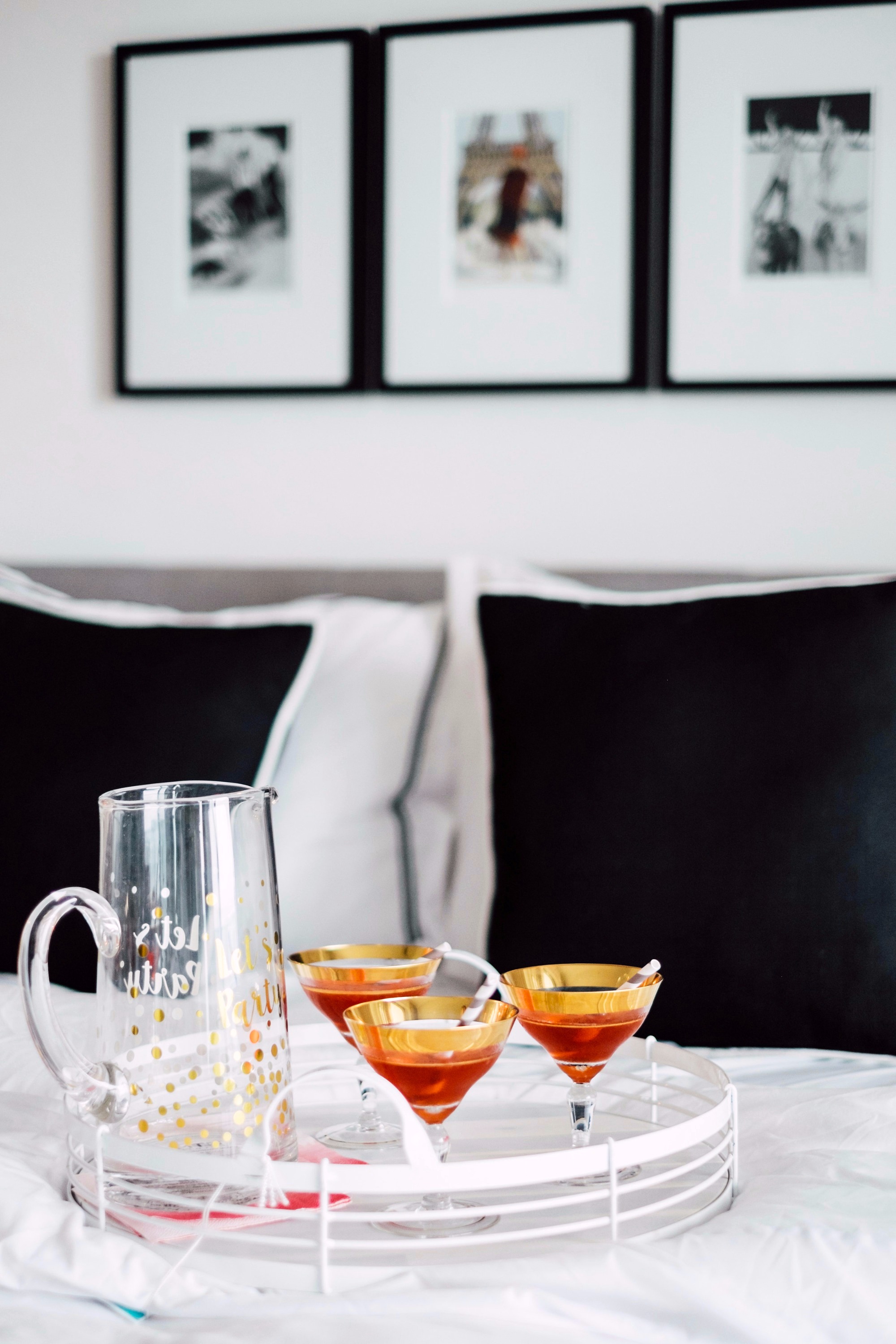 Cheers!