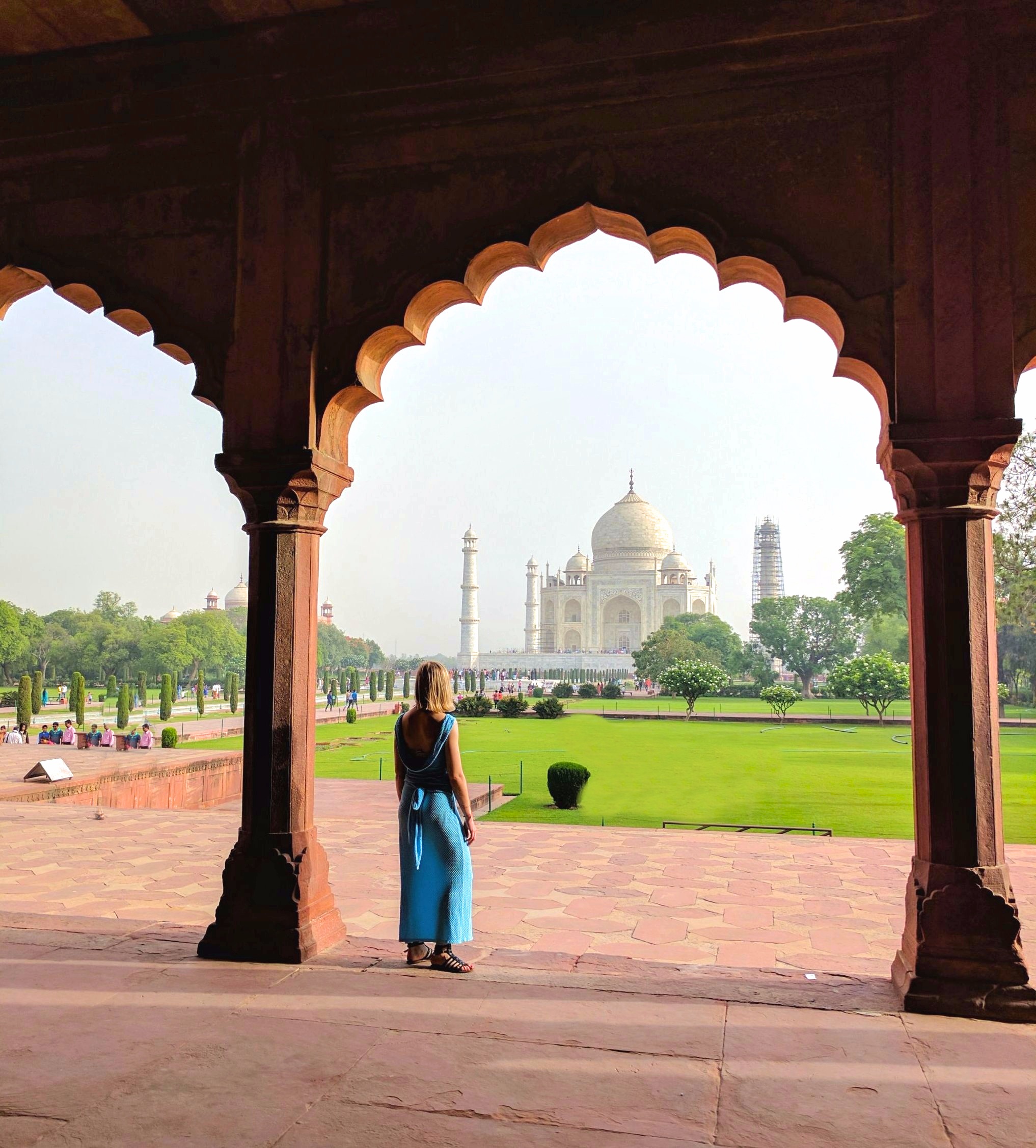 If you've dreamt of visiting India but don't have much time, below is my recipe for a quick taste of the Indian subcontinent.

If you've been following our blog (thank you), and you might have noticed that we travel A LOT. Not long trips, but frequent trips. It's not that we don't want to stay longer. It's just that life is short, our bucket lists are long and our bosses want to see us back at work on Monday morning.
So I decided to cross off a big bucket list item with not much more than a weekend to spare. On the May long weekend, my sister and I flew off to India for a 3-night whirlwind tour of India's Golden Triangle. It's the circuit that runs from Delhi, down to Agra, across to Jaipur and back again.
Crazy? Maybe. Doable? Yes. I've been dying to see the Taj Mahal my entire life, so, I did.
Here's how to see India's Golden Triangle in 3 Days…
Flying to Delhi
Delhi is far. Really far. So if you've got some upgrade certificates or don't mind splurging, flying business class is a must. Fourteen hours of wining, dining and sleeping is key to preventing crippling jet lag.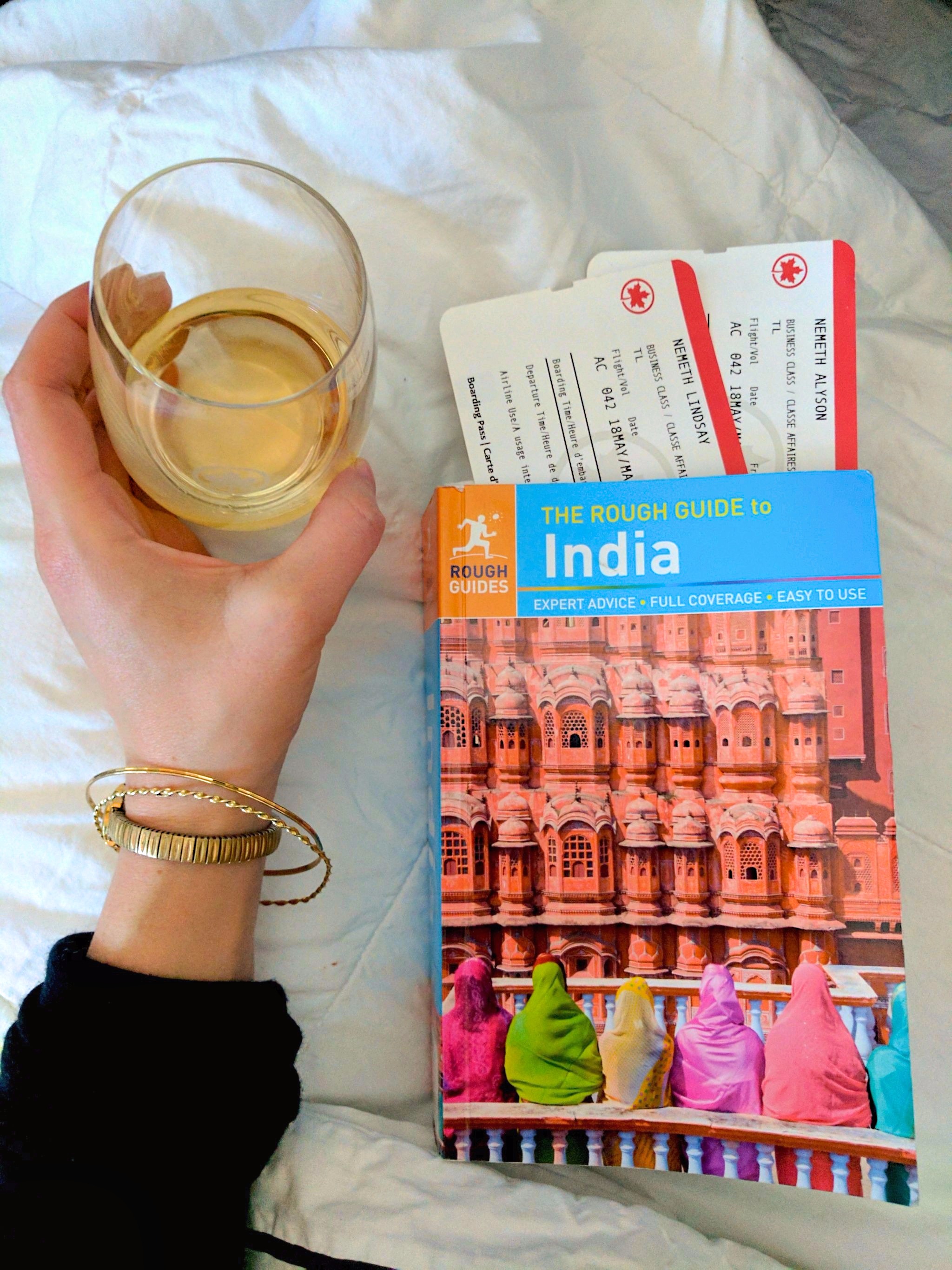 Day 1
Wake up at the beautiful JW Marriott Aerocity by Delhi airport. Have a feast for breakfast (you'll need it)! The drive to the first stop on the Golden Triangle is long, boring (in my opinion) and without many food options. So fuel up before you go.
Even though our stay was brief, we absolutely loved this hotel. With its fresh-cut flowers and excellent service, I was a little sad to not have spent more time here.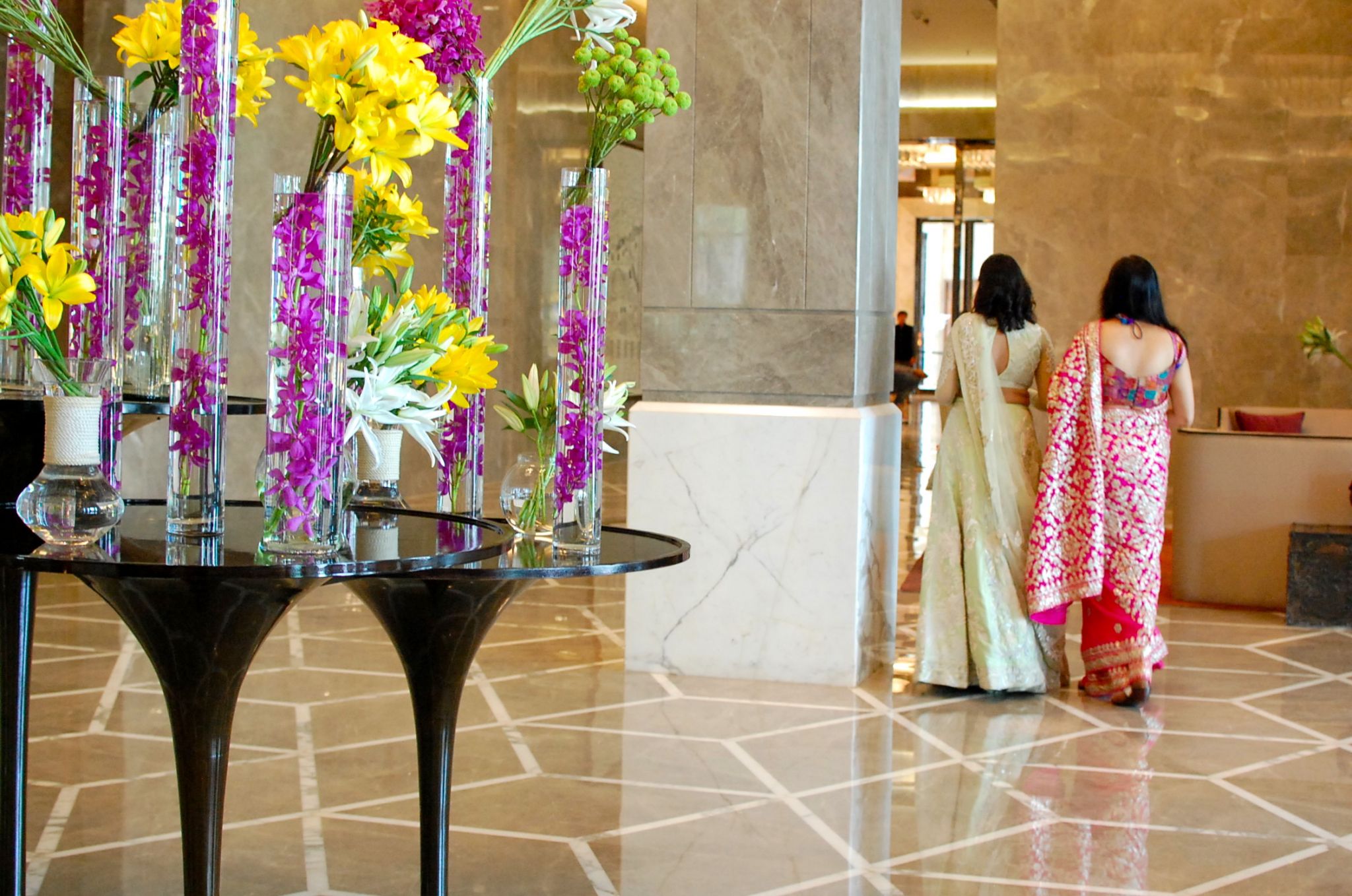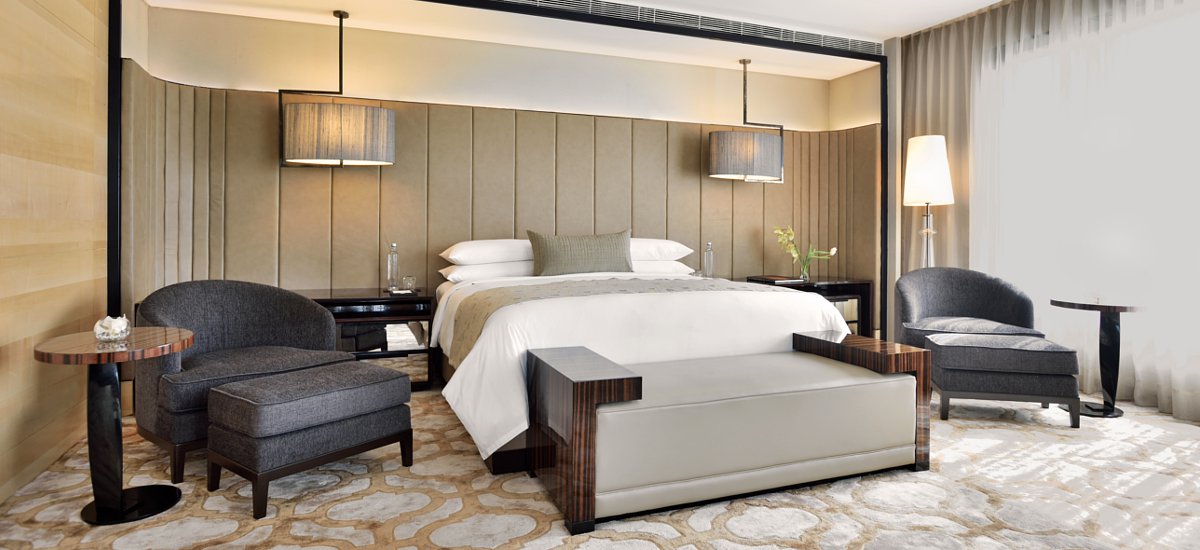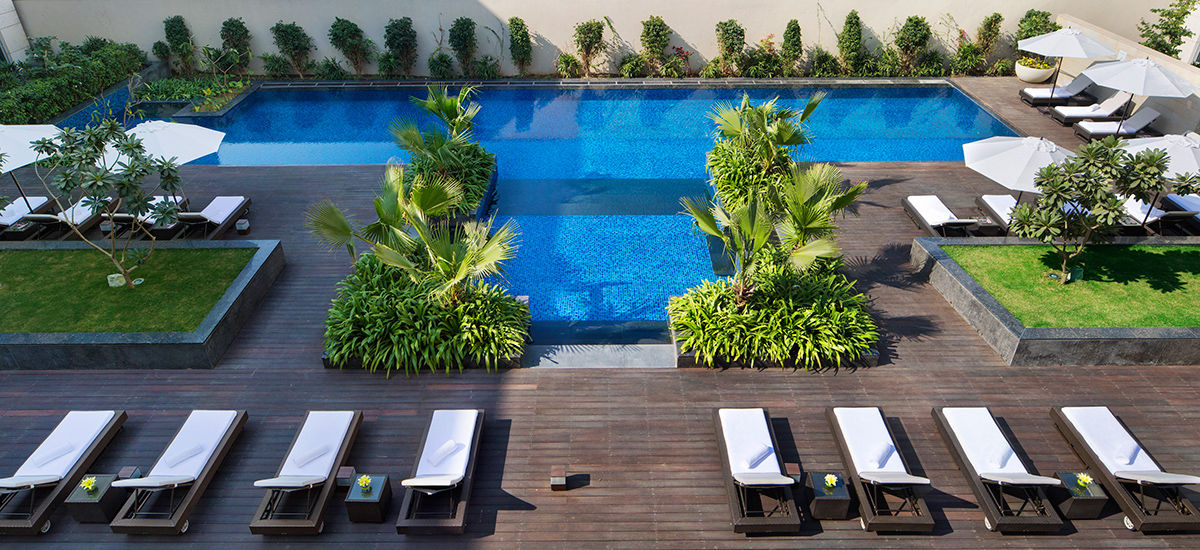 With such a short trip, you won't have much time to see Delhi so driving through the backstreets is a great way of catching a glimpse of life in one of the busiest cities on earth.
When we arrived in Agra, we decided to unwind at the hotel and indulge in a few treatments at the Kaya Kalp Spa before going to bed in anticipation of the big day to come. Kaya Kalp Spa is an incredible large  complex with a private pool, many treatment rooms and attentive staff who will cater to your ever desire. One hot stone massage and an aryuvedic treatment later, and I was off to sleep in no time.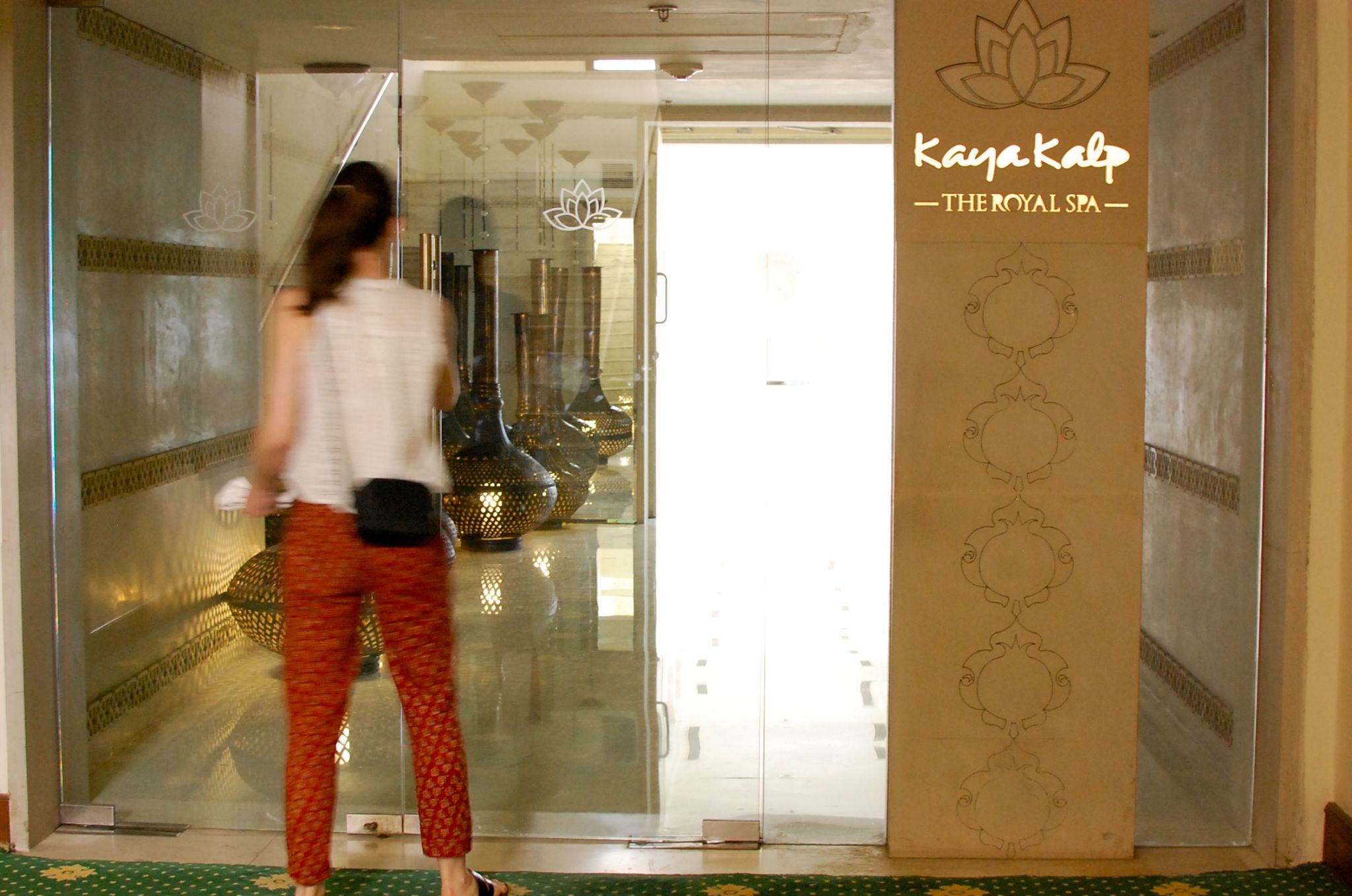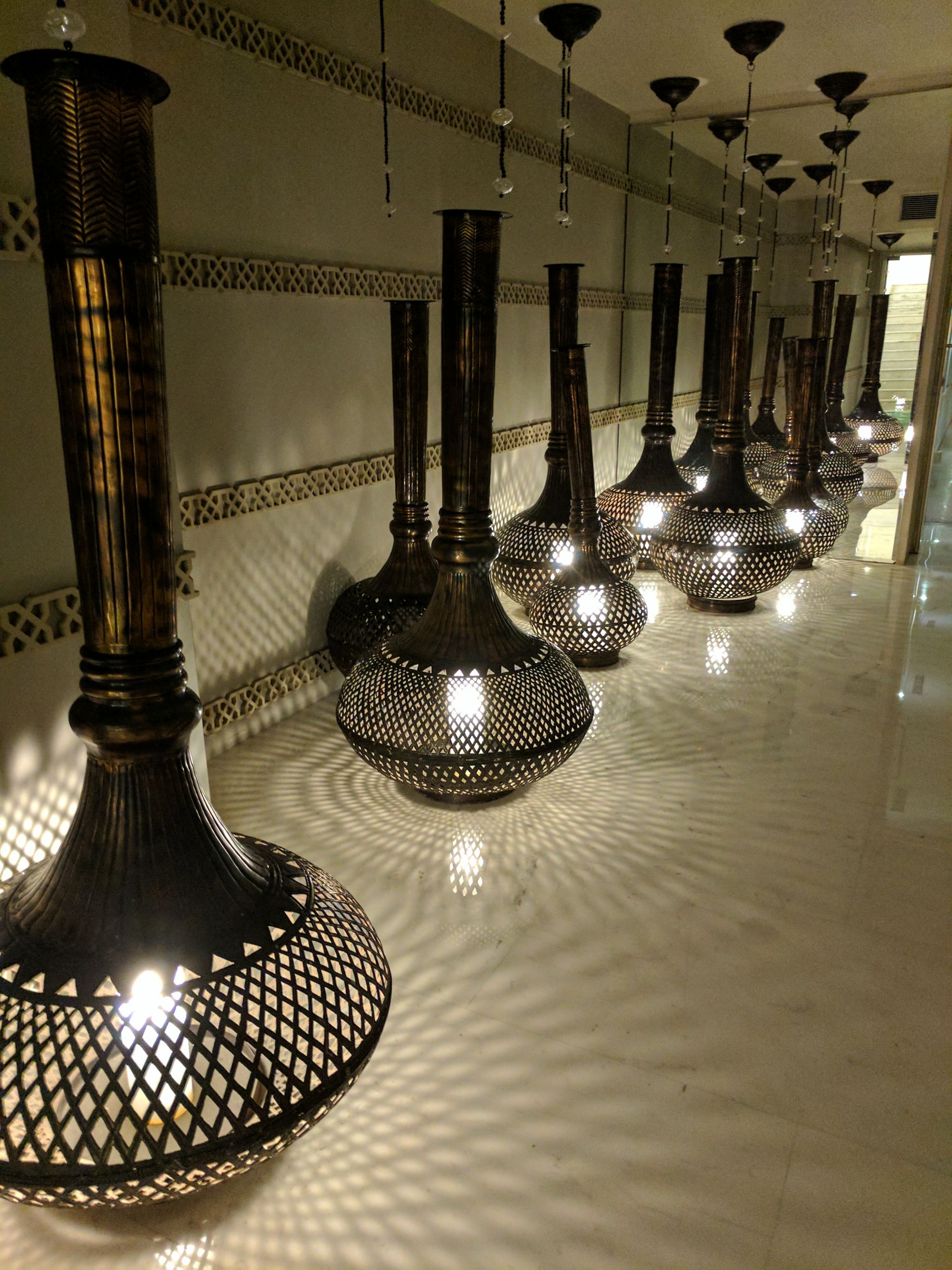 Day 2
I had been dreaming about this day my whole life – the day when I could watch the golden sun rise over one of the most marvellous structures on Earth. The Taj Mahal.
The driver picked us up at 5:30AM and drove us to the East Gate of the Taj Mahal. Yes, it was early, but it was worth it.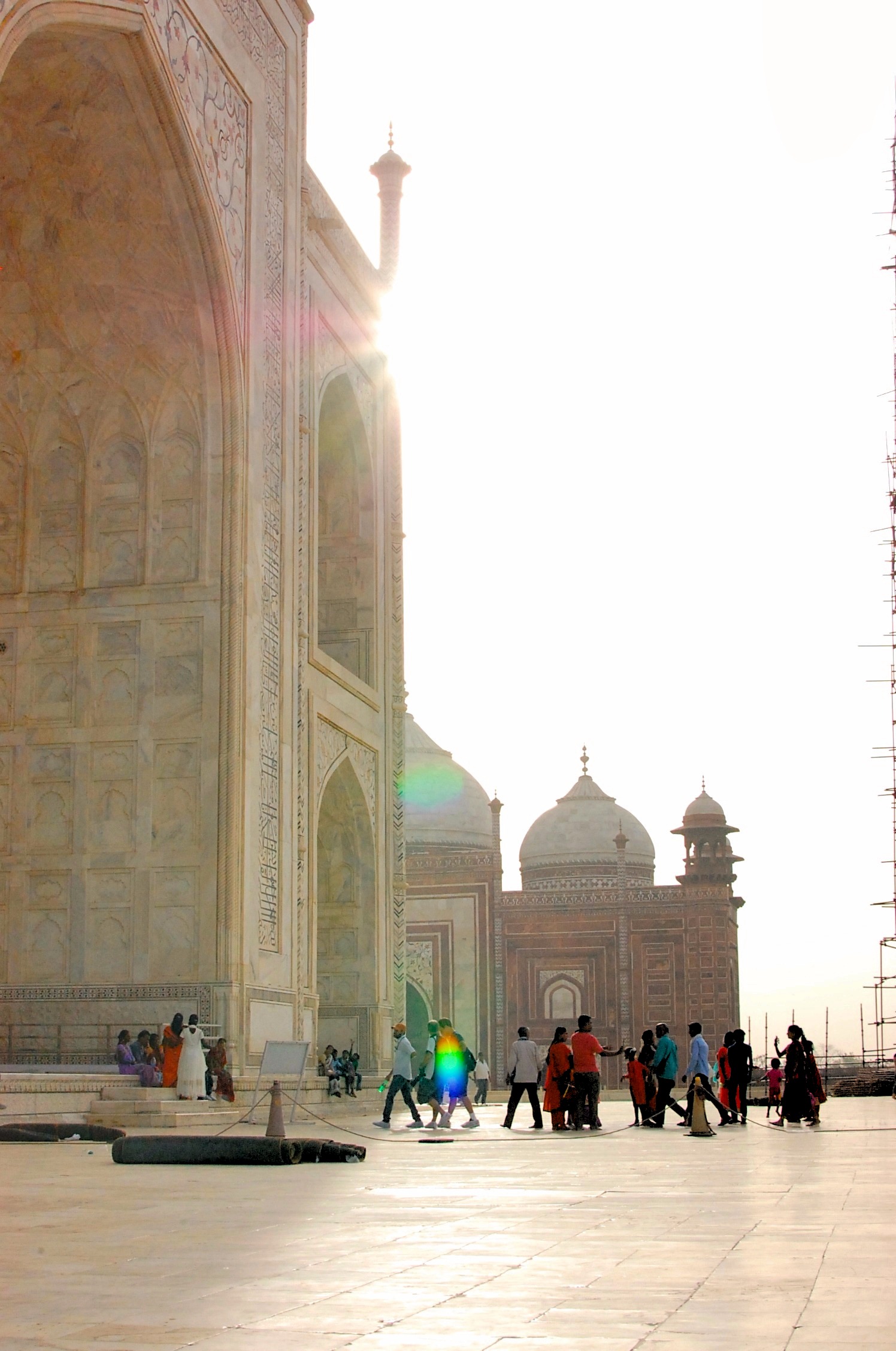 Navigating the entry can be a little confusing, so here's what to do.
Go into the office at the East Gate, buy a "tourist ticket". Leave all bags in your driver's car and hire a rickshaw to take you from the parking lot to the entrance. You could walk the 500m, but with just three days, why spare the time? Upon arrival to the security line, head through and walk west to the Great Gate for your first glimpse.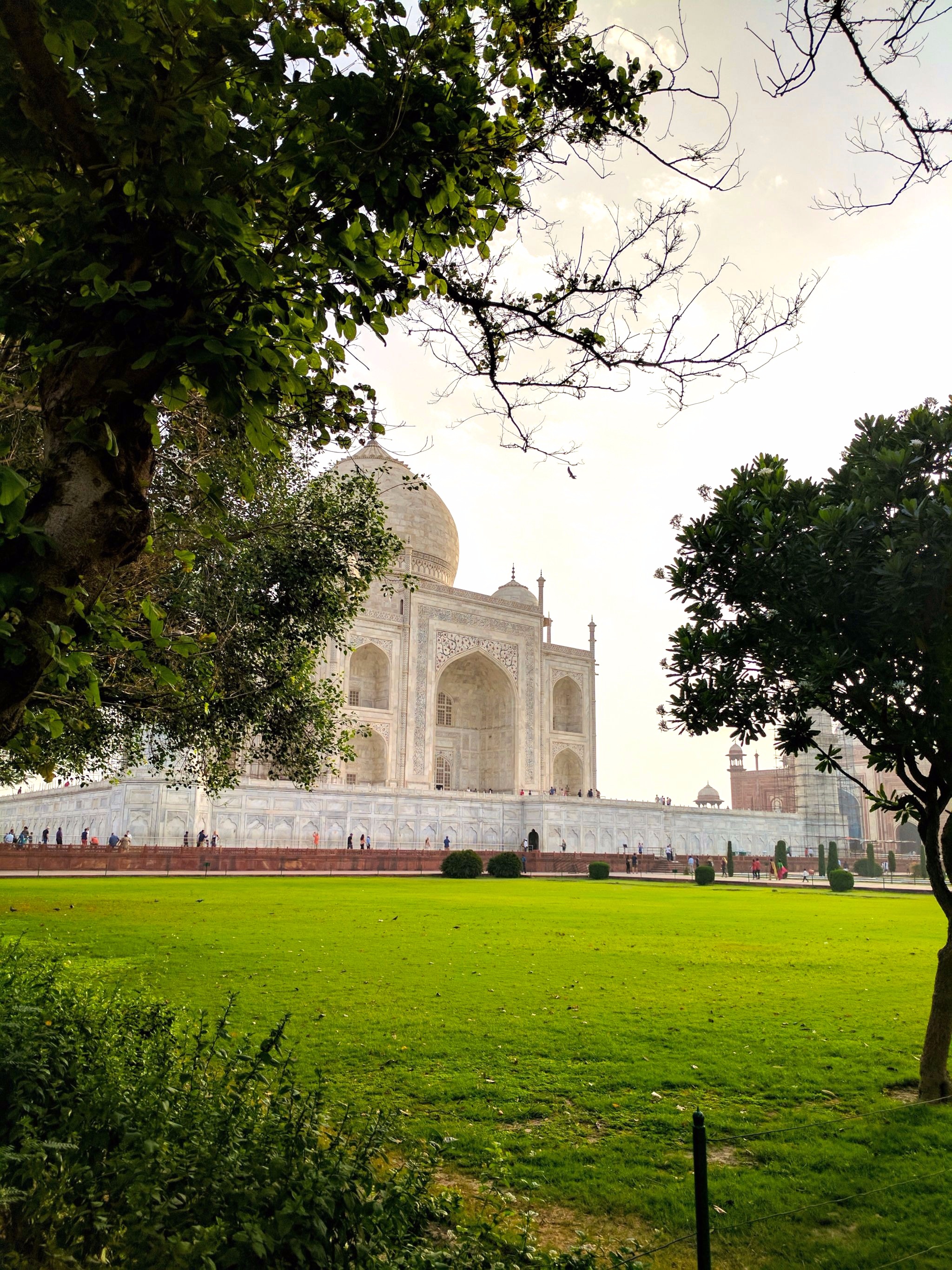 Seeing the Taj Mahal at sunrise was surreal. It's timeless beauty marred by its heartbreaking story of loss moved me. It was peaceful, enchanting, yet draped on sadness.
We wandered the grounds for nearly two hours, taking in it's splendour from every angle until it felt just right to go. This is not a place to rush. Leave enough time to explore its ever facet. Every angle bears more detail, more depth to be revered.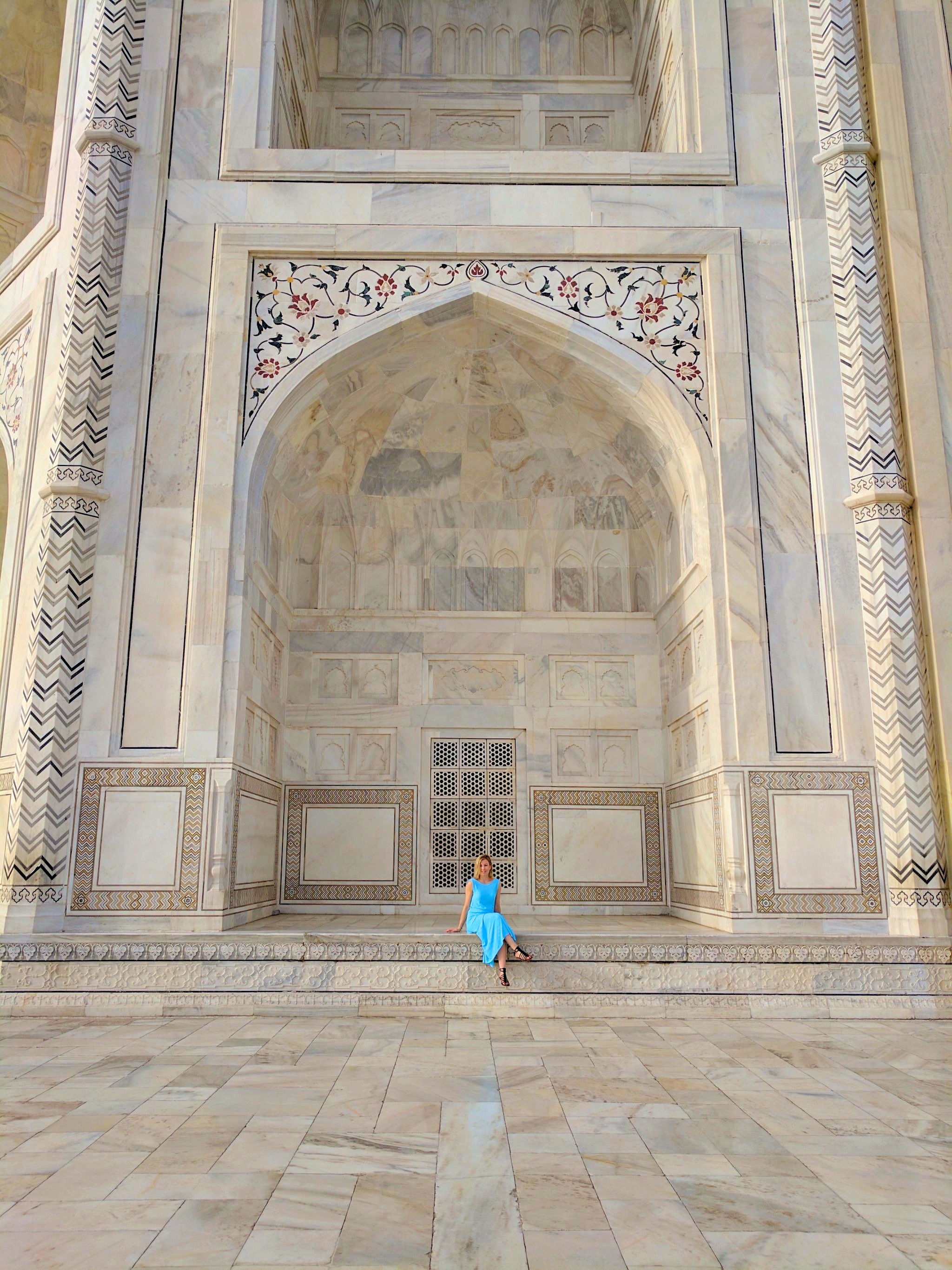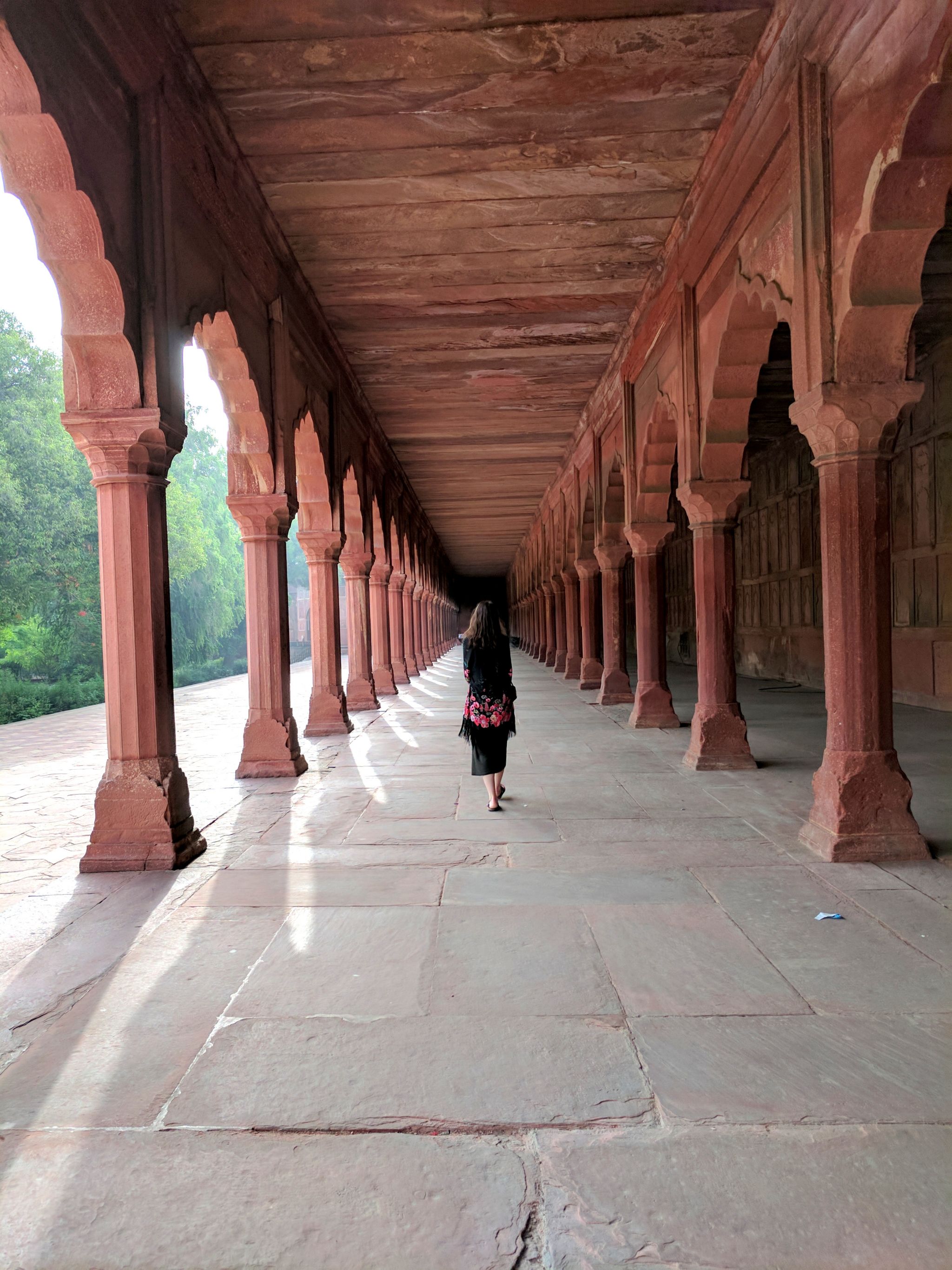 By 9am, we were ready to leave. We found our driver and were on the road again to Jaipur, the infamous Pink City.
It was a long drive and, truth be told, kind of a boring one. So when we arrived, we wanted some really good food. Our driver, knowing we wanted dosas, dropped us at Saravan Cafe. It was simply delicious. (What I would pay to teleport there right now!) Jaipur has an amazing food scene. I would return if only just for the food.
If you only have a little time in Jaipur, there are a few places you must see. First, the Jaipur Palace. This opulent 18th-century palace of Maharaja Sawai Jai Singh II, is now a museum and royal residence.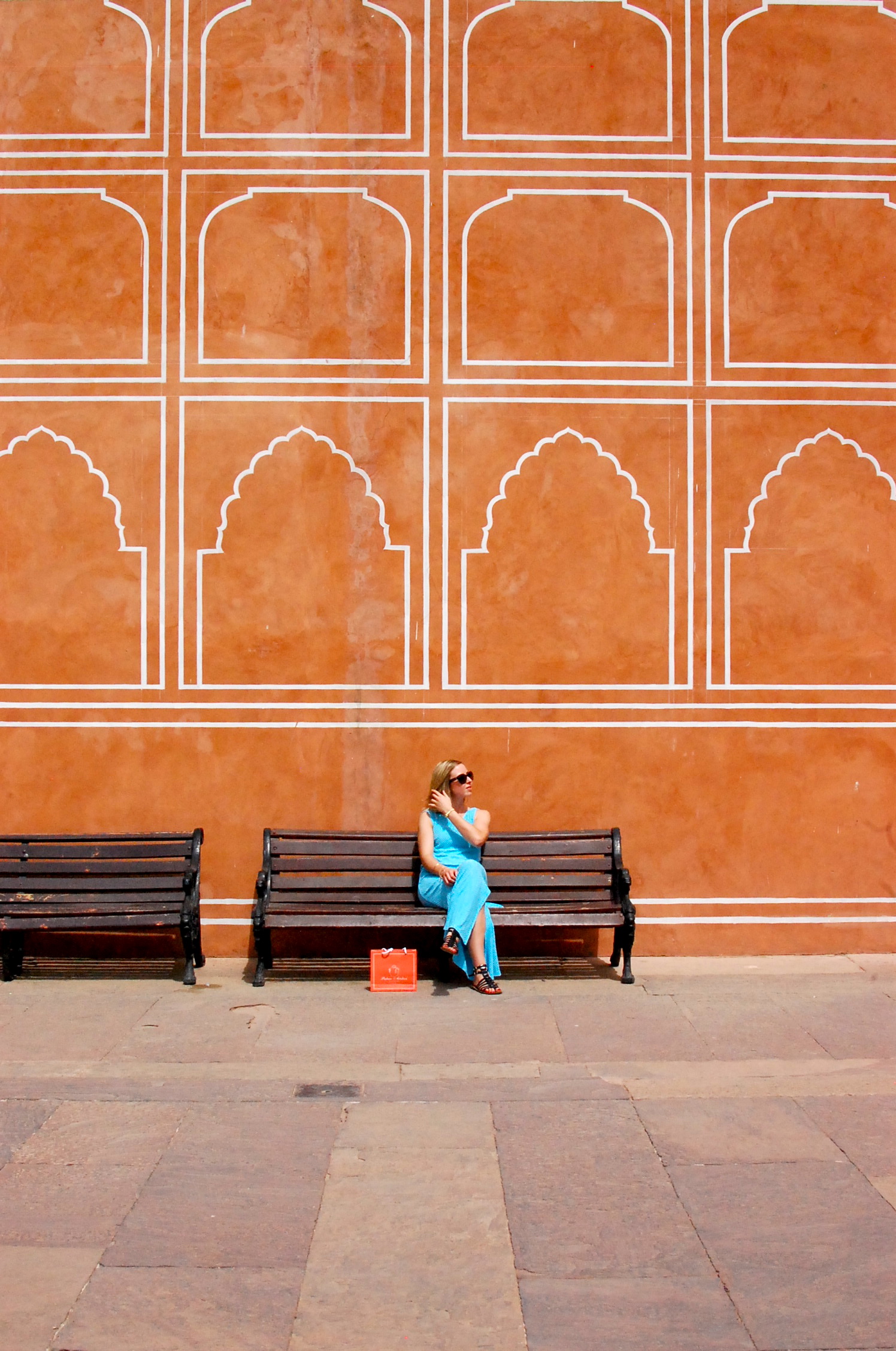 Secondly, no trip to Jaipur would be complete without a stop to see the Hawa Mahal. This palace was built in the form of a high wall to screen royal ladies as they watched street festivities. It is a feast for the eyes.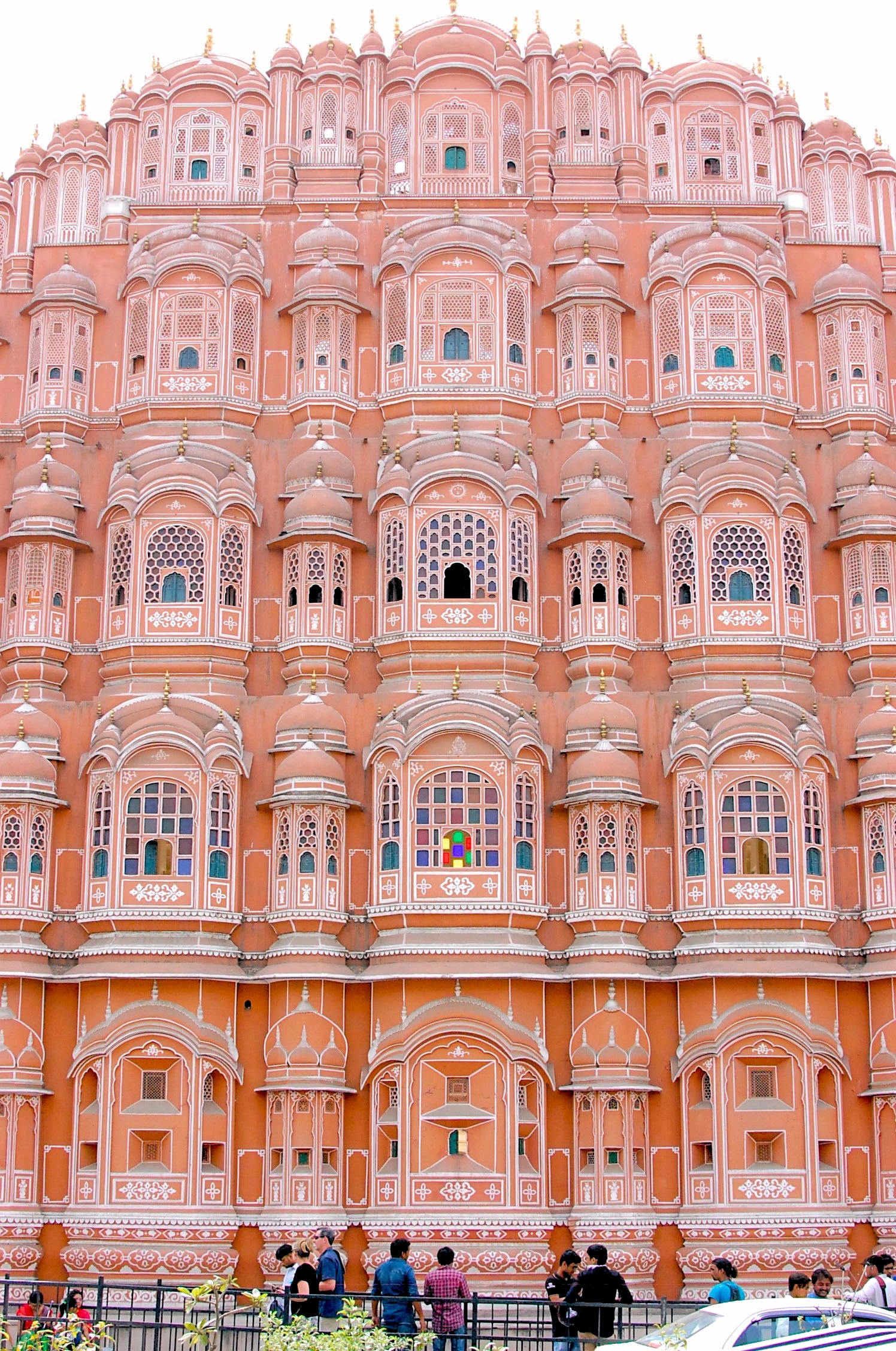 After touring the Taj Mahal, traversing two Indian states and visiting the main sites in Jaipur, we didn't have energy for much else. Knowing this would be the longest day, I booked us into the Tree of Life Resort & Spa, thirty minutes north of Jaipur. Worried at first that we would miss the hustle and bustle of the city, my first take of this retreat I knew I made the right decision.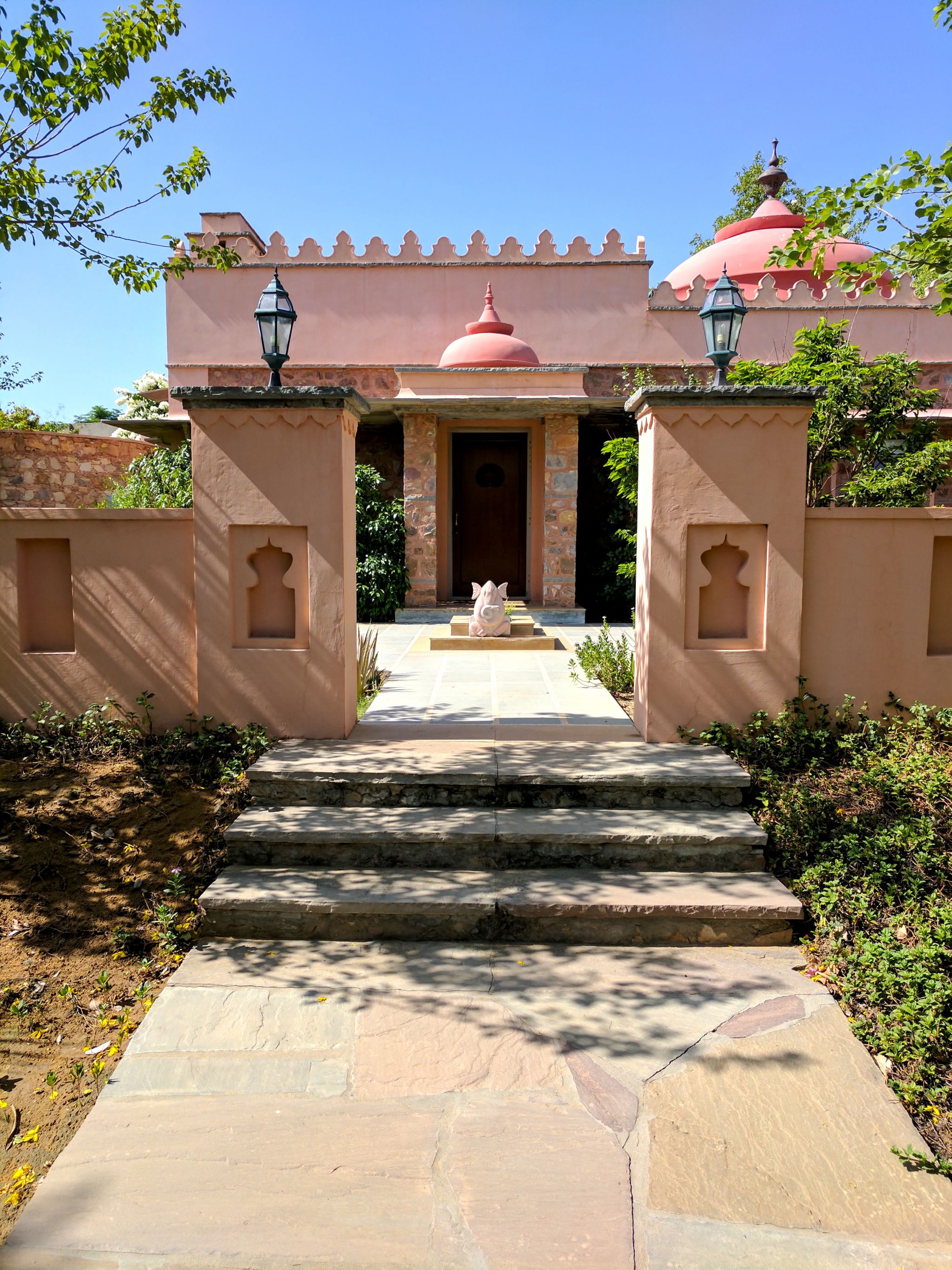 33 luxury villas set around 7 serene acres of land was just what we needed. For the first time in many days, it was quiet. It was peaceful. The hustle of busy markets and of crowded streets were behind us. Instead it was silence, birds and a raging thunderstorm, a harbinger of the looming monsoon season.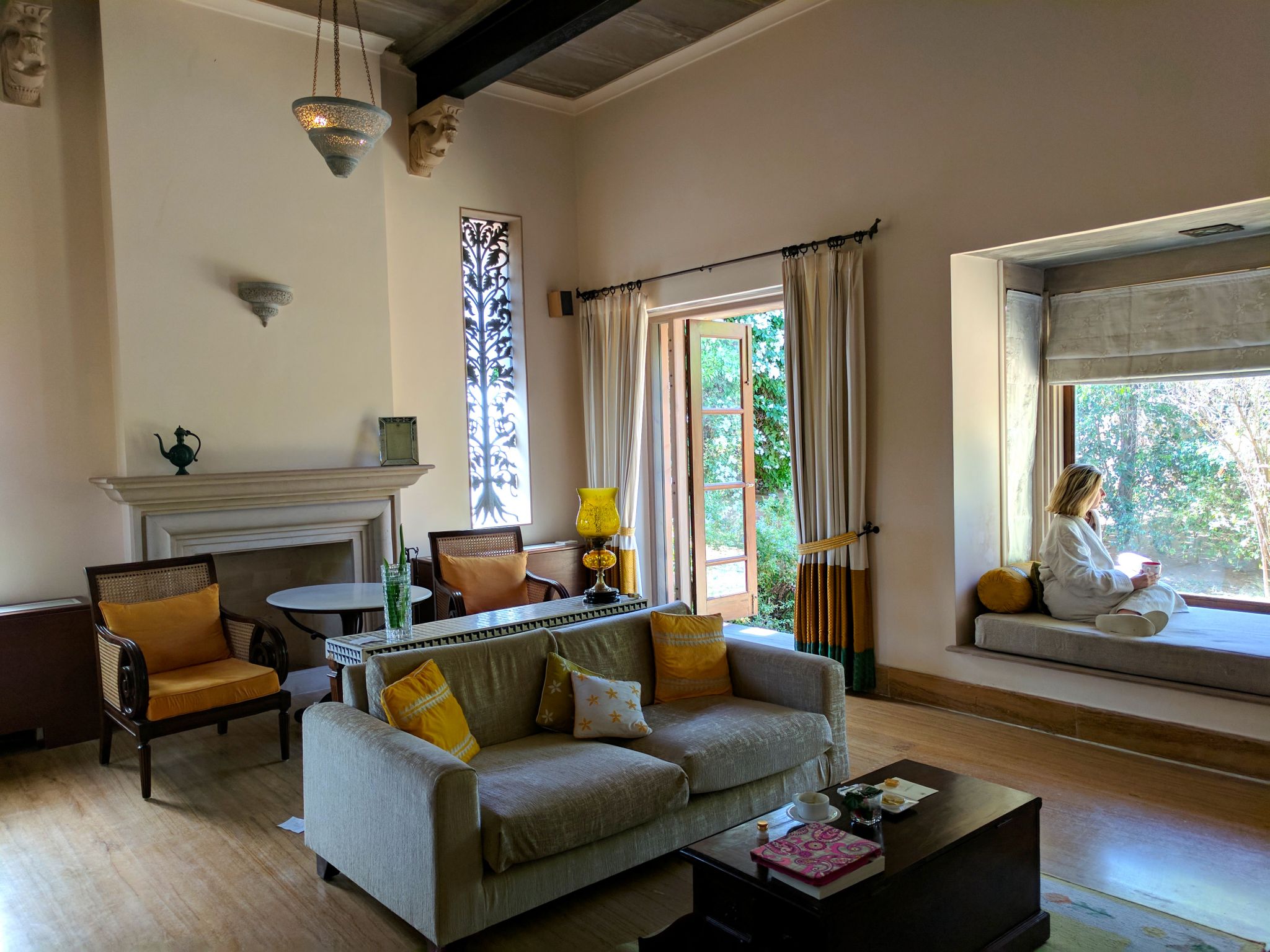 That night, I drank a few Kingfishers, sat on my couch watching Jumanji in Hindi and fell asleep to the gentle sounds of monsoon rain on our roof.
If there was ever such a perfectly relaxing night, this might have been it.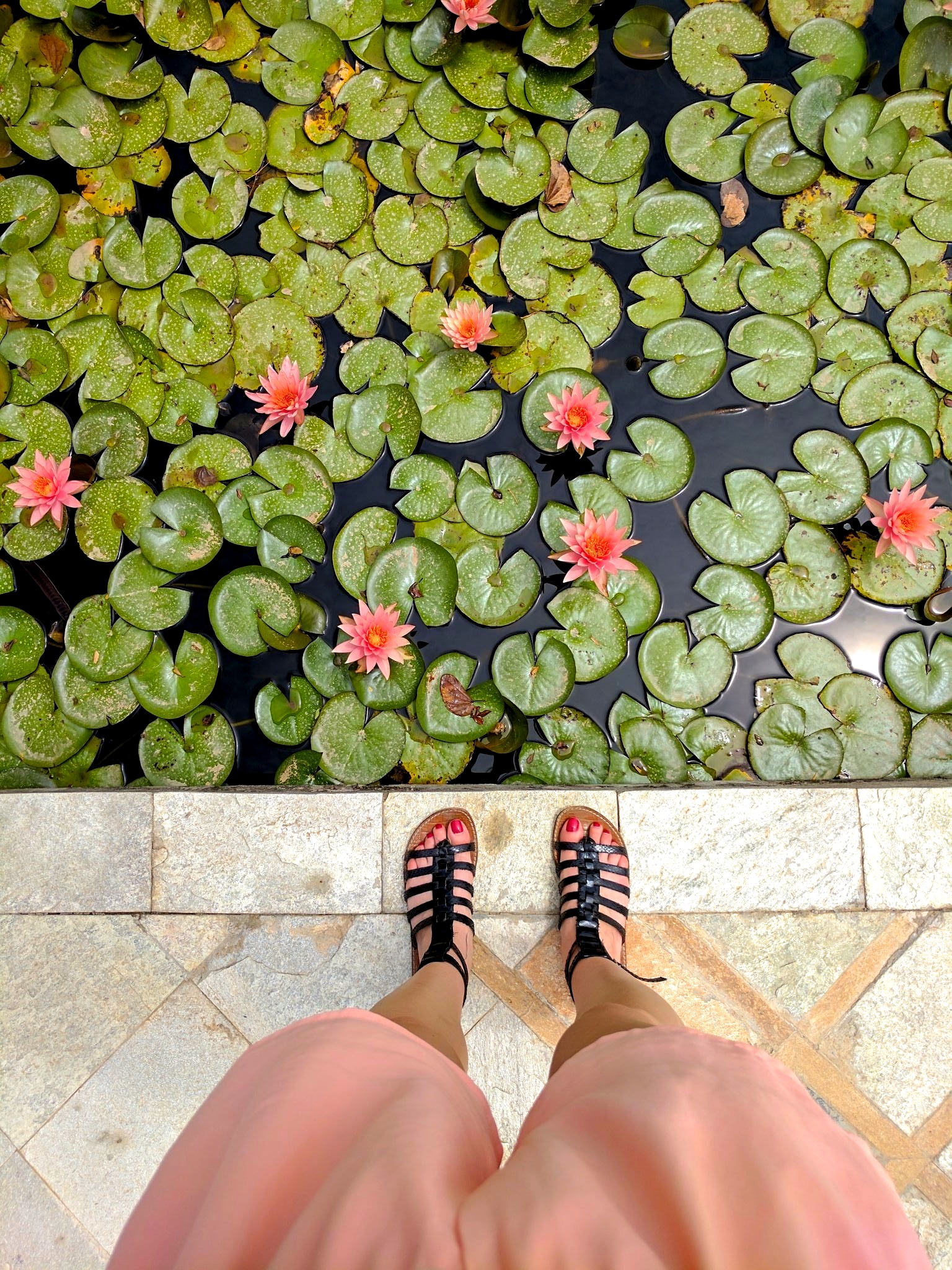 Day 3
India really wore me out, so day 3 was all about the spa, the pool and Indian food. Lucky for us, peak season at the Tree of Life Resort was far behind us and the resort had enough staff to accommodate our every request. We had one last spa treatment, one final dip in the pool, a sampling of Indian Chardonnay with lunch (not so bad!) And then made our way back to Delhi airport, thus completing our tour of the Golden Triangle.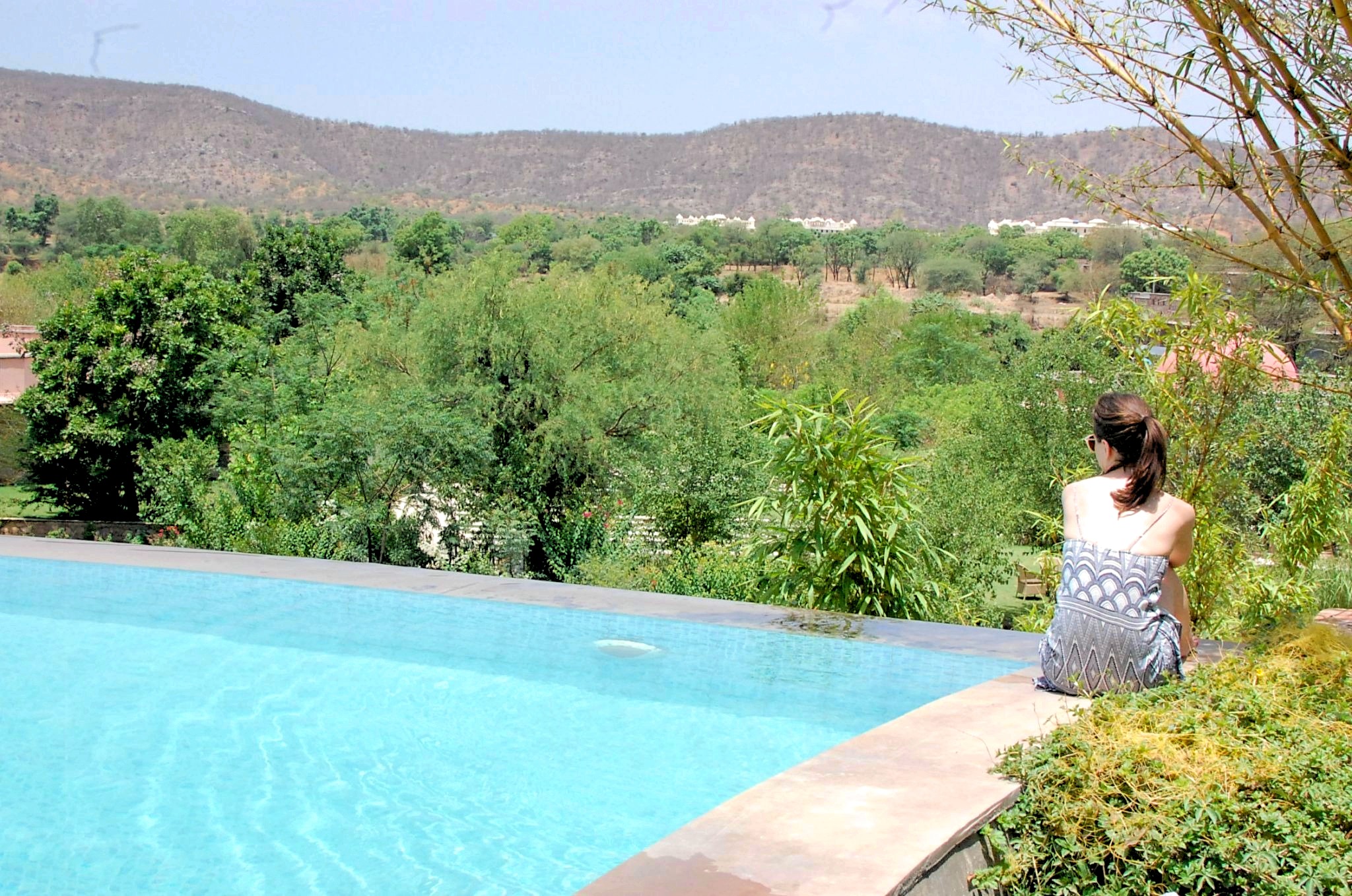 By 6am the next morning, the glistening Taj Mahal was but a distant memory. I was back at my desk for the start of the next workweek dreaming up my next adventure.