The Aria Hotel Budapest is as close as you get to 5-star without the attitude…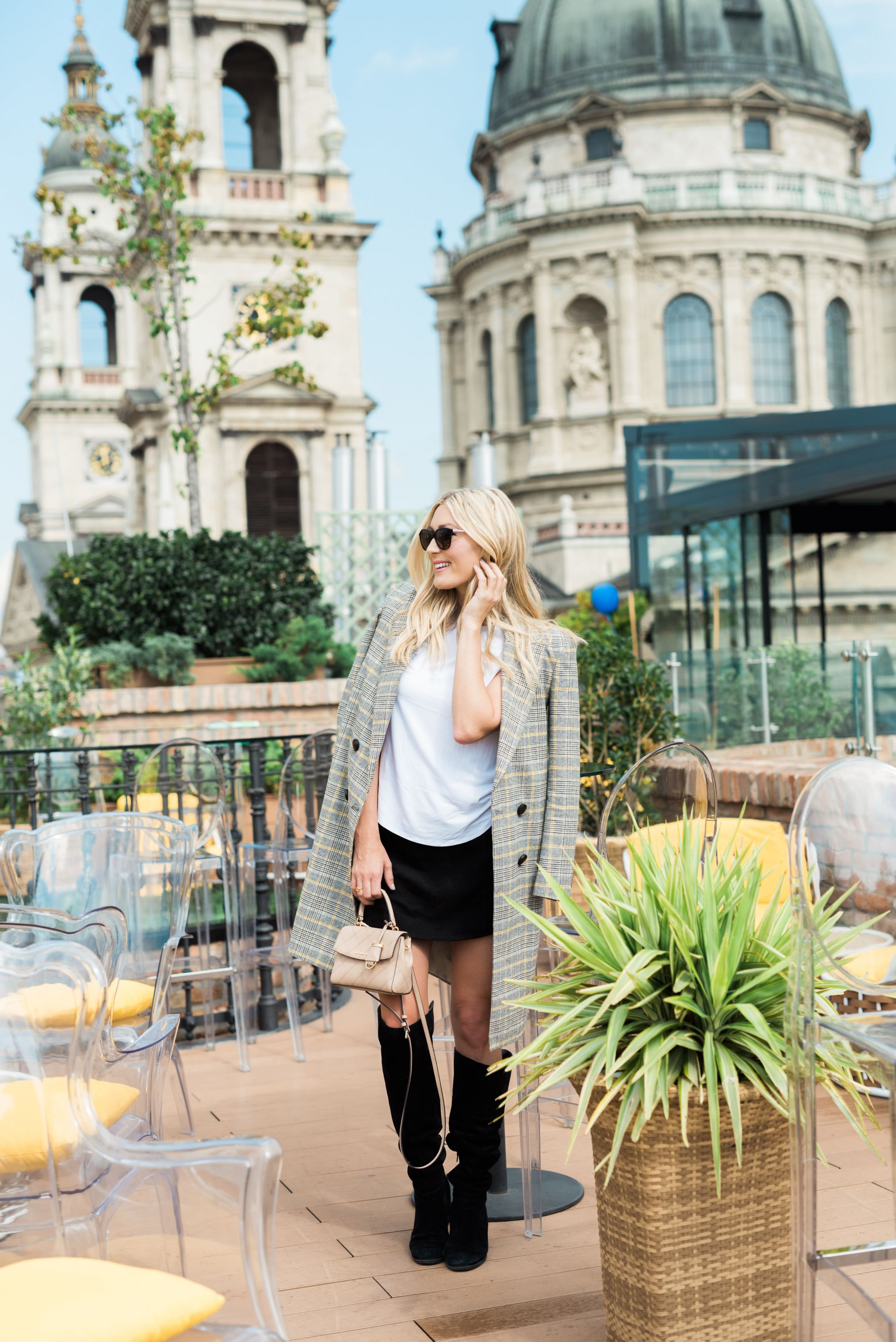 I love a luxurious experience as much as the next person, but a humble environment is what speaks to me most. Unpretentious service is exactly what I got.
Read on to find out about my music inspired stay at Aria Hotel Budapest.
Aria Hotel Budapest was the first luxury boutique hotel in Hungary to offer guests a unique cultural experience along with generous amenities…and I'm talking generous! (More on the complimentary wine and cheese later).
I absolutely love the hotel's thematic concept which celebrates musical legends. Each room and suite is decorated to honor musical styles, famous composers, and artists who have changed the course of music history.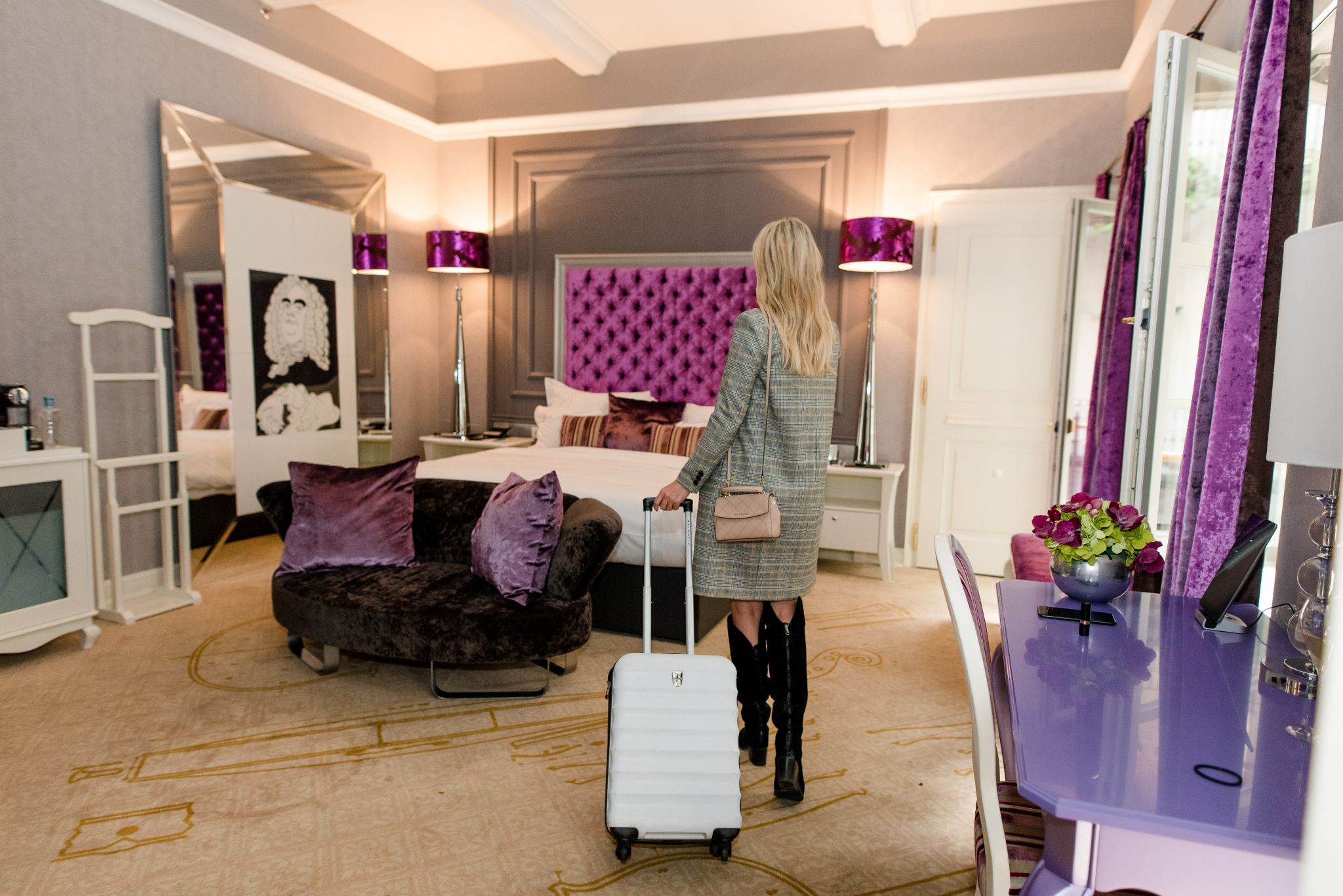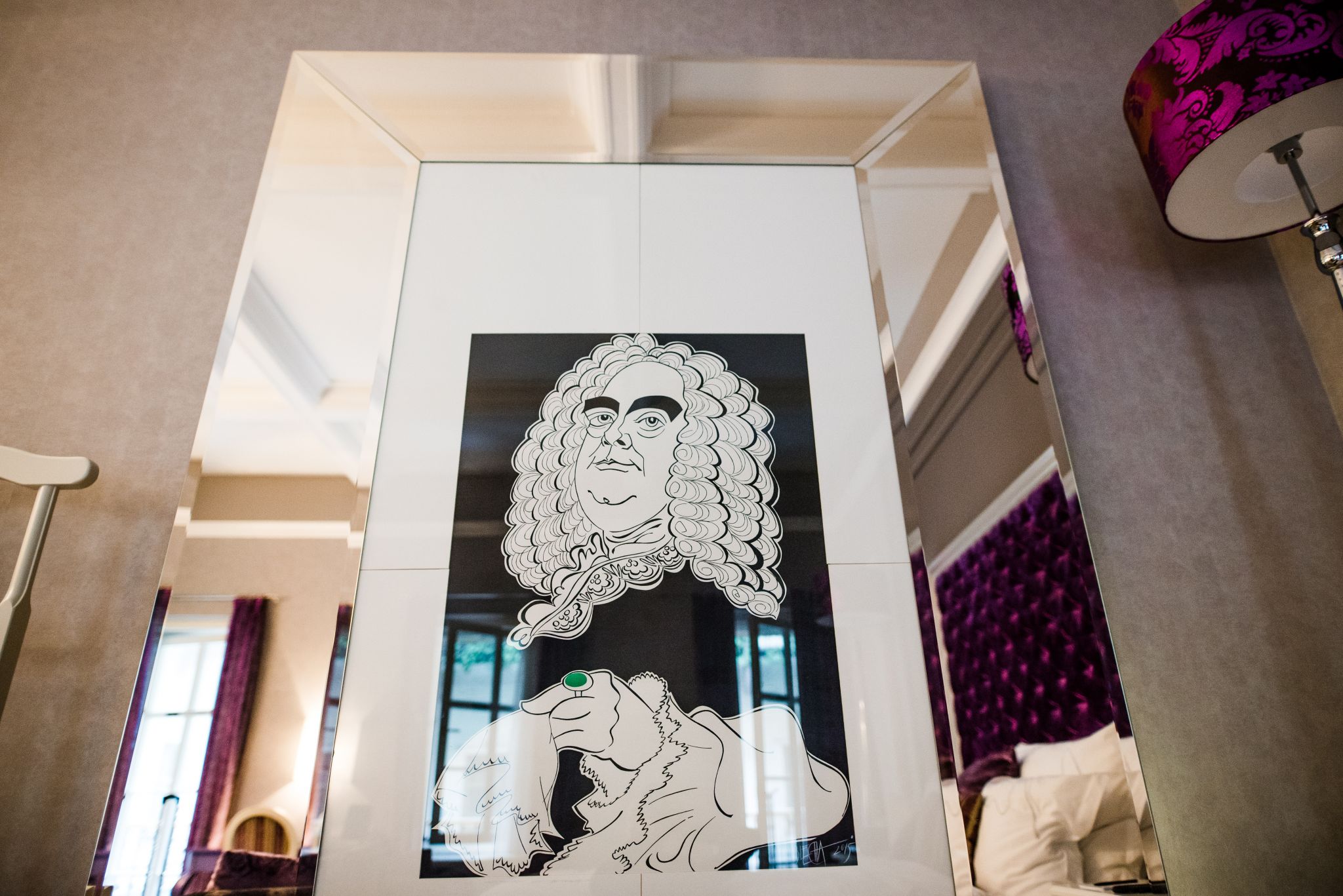 FIRST IMPRESSION
The first thing I noticed as we pulled on to the picturesque street next to Saint Stephen's Basilica (one of the most visited spots in the city), was the location.
The boutique hotel is on a street closed to public traffic. People stroll through the street enjoying gelato, shopping and lounging at adorable cafes. The manicured property is minutes to everything notable in the heart of Pest, yet it felt like we were tucked away in a trendy little neighbourhood.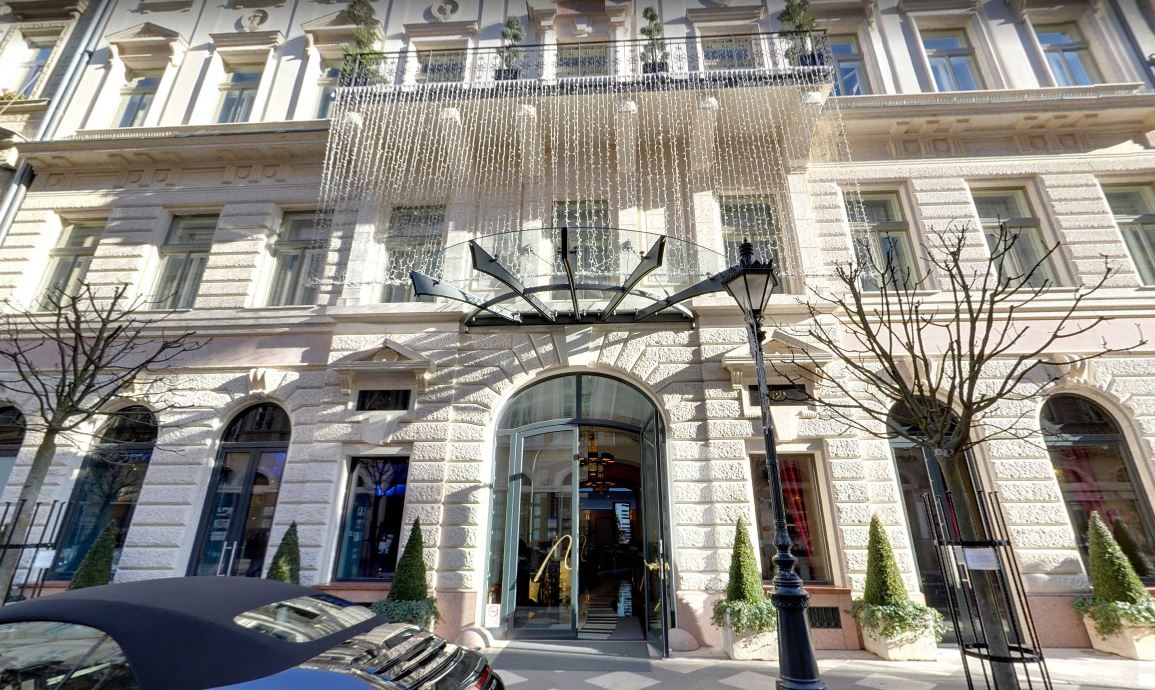 CHECK IN
A breeze. The front desk sits tucked away just off the main foyer – a nice change from the typical hotel layout. It creates an intimate environment with the warmth and comfort of a private luxury residence.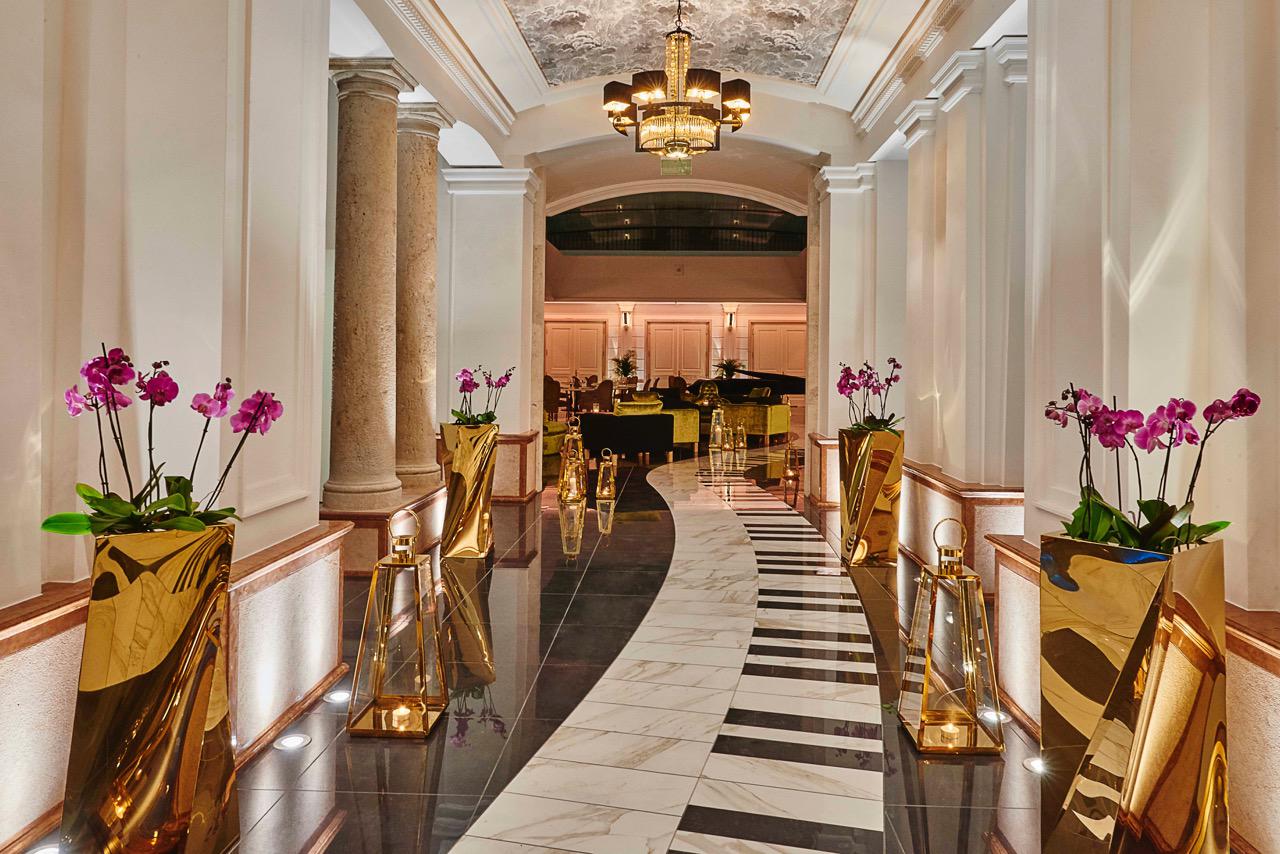 And where I got my first glimpse of the piano floor. Clearly had no fun at all.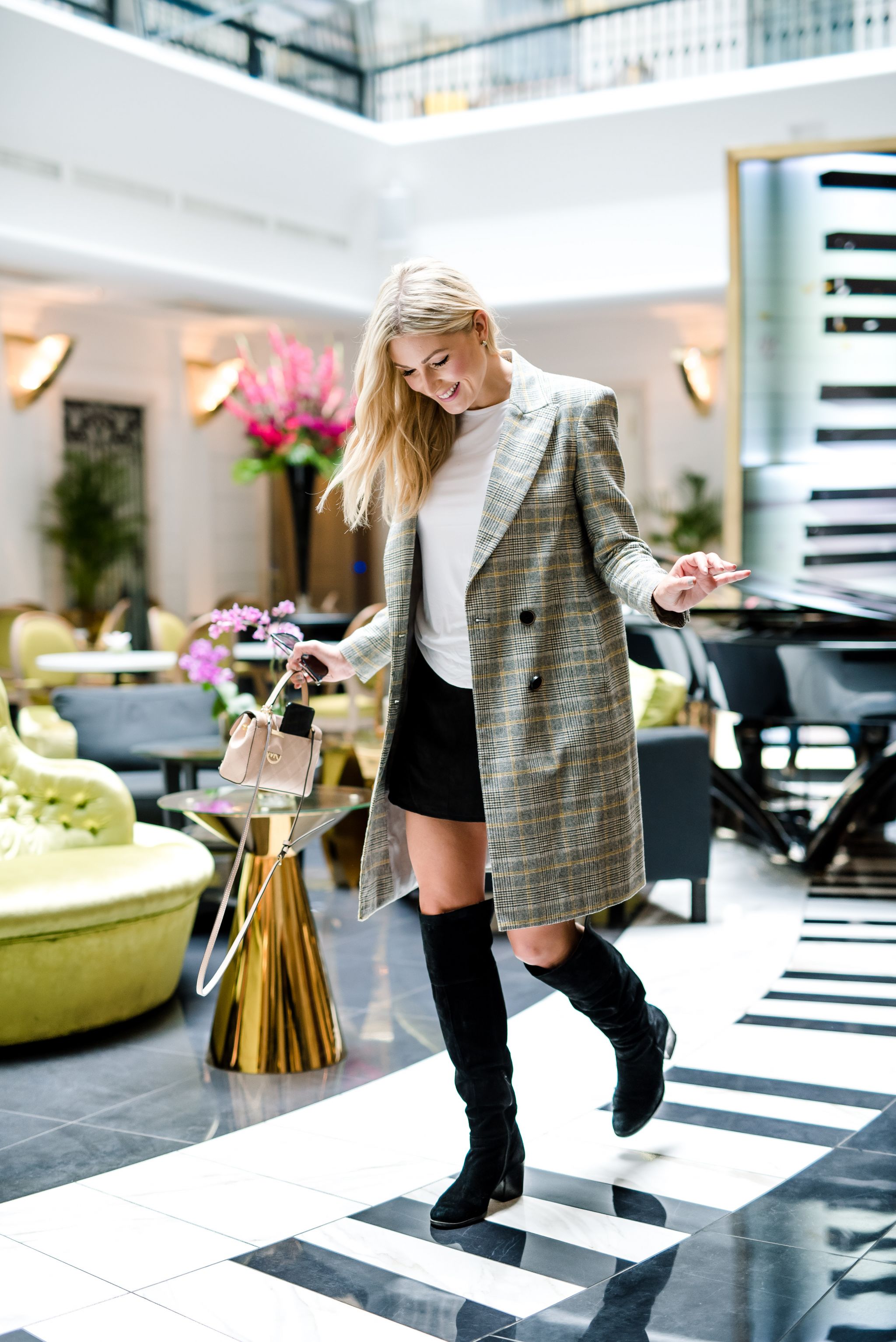 AN OPERA ROOM UPGRADE
The design inspiration for the Aria Hotel Budapest? Music! We were upgraded to the Signature Room with a music garden view in the Opera wing – music to my ears.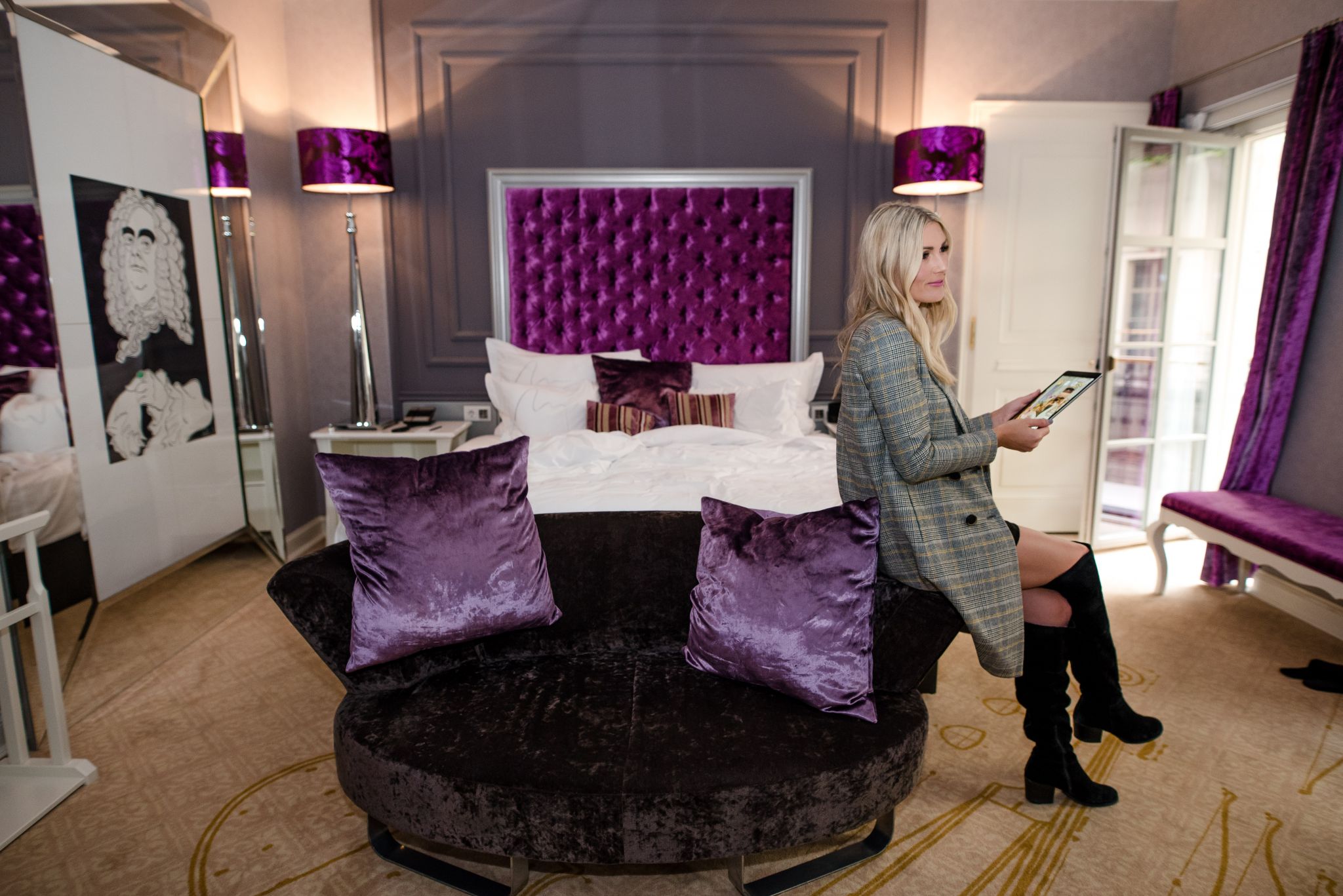 My favourite aspect is the impressively large rooms and unique furnishing details. I felt like I was in the master bedroom of a custom-built home.  And I wasn't mad about the tufted purple velvet headboards either.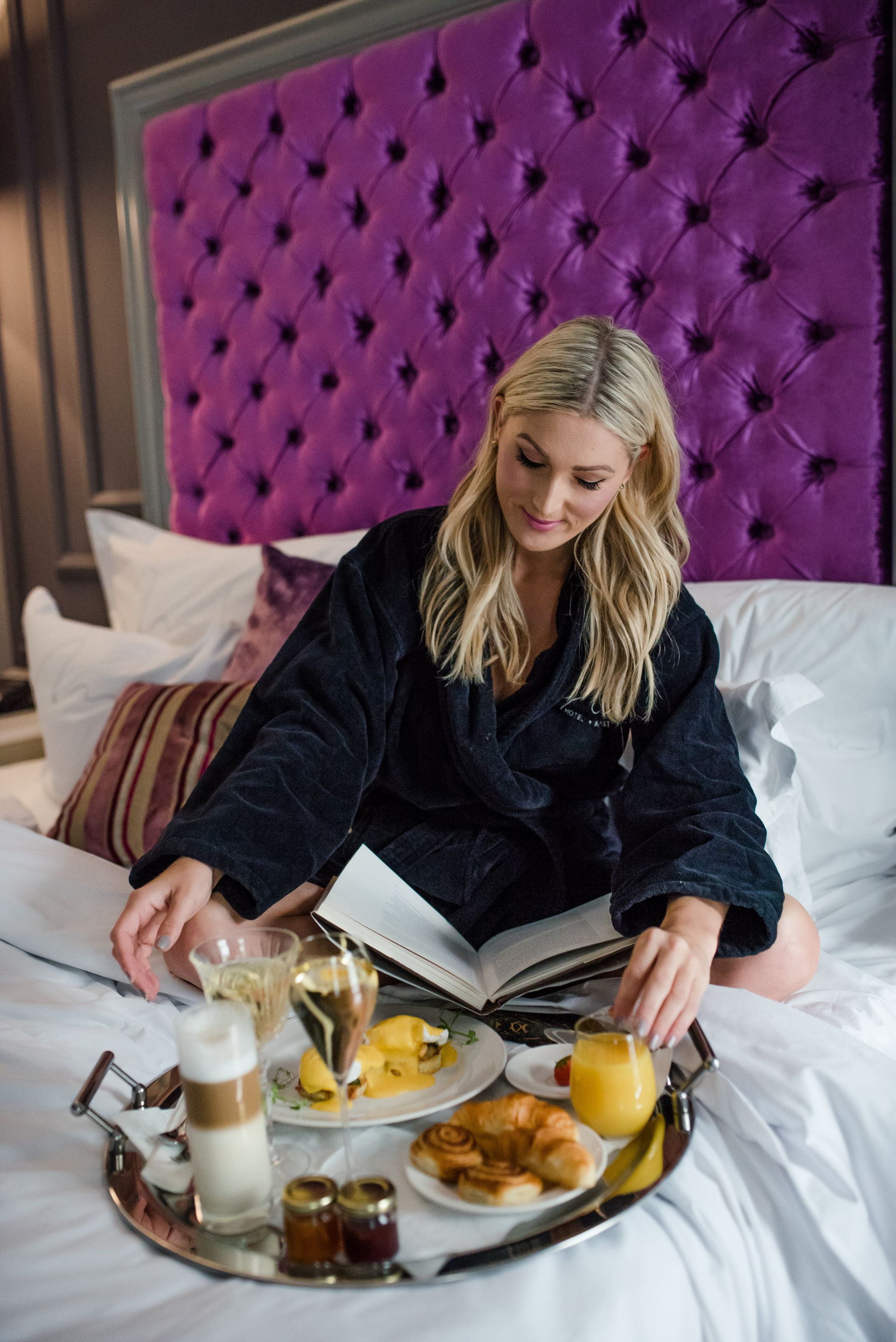 Our balcony was an unexpected treat, and definitely made the experience feel extra special. The building has a striking indoor/outdoor wrap-around balcony, part of the restored building. I made sure to spend some time out there each day of my visit – music garden below and blue skies above.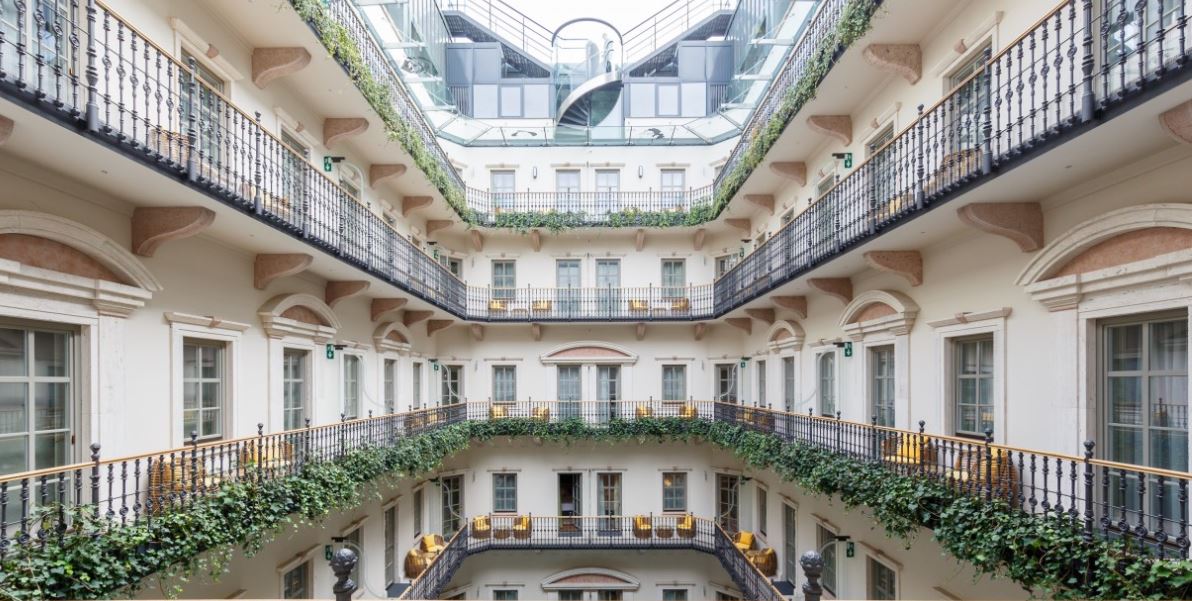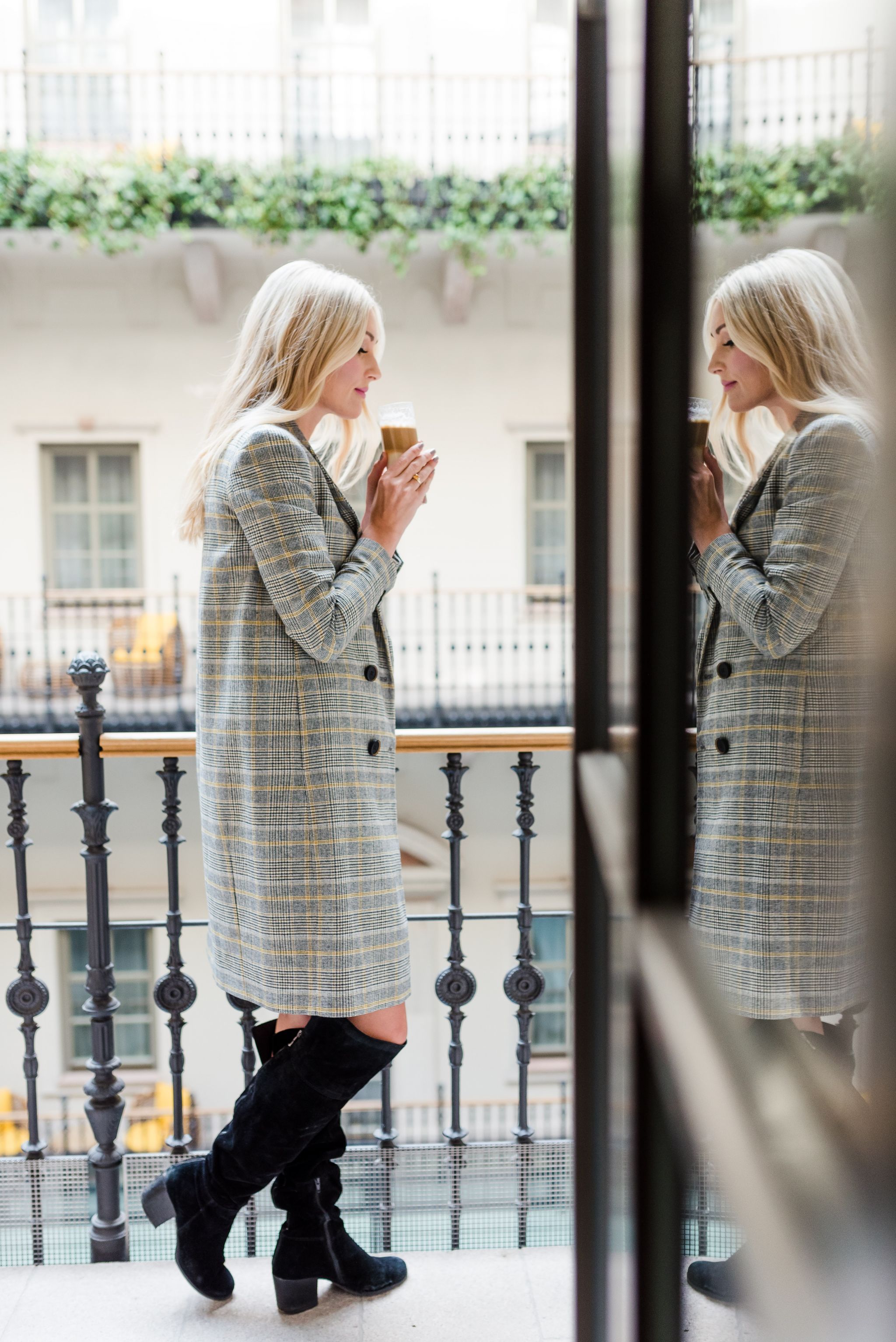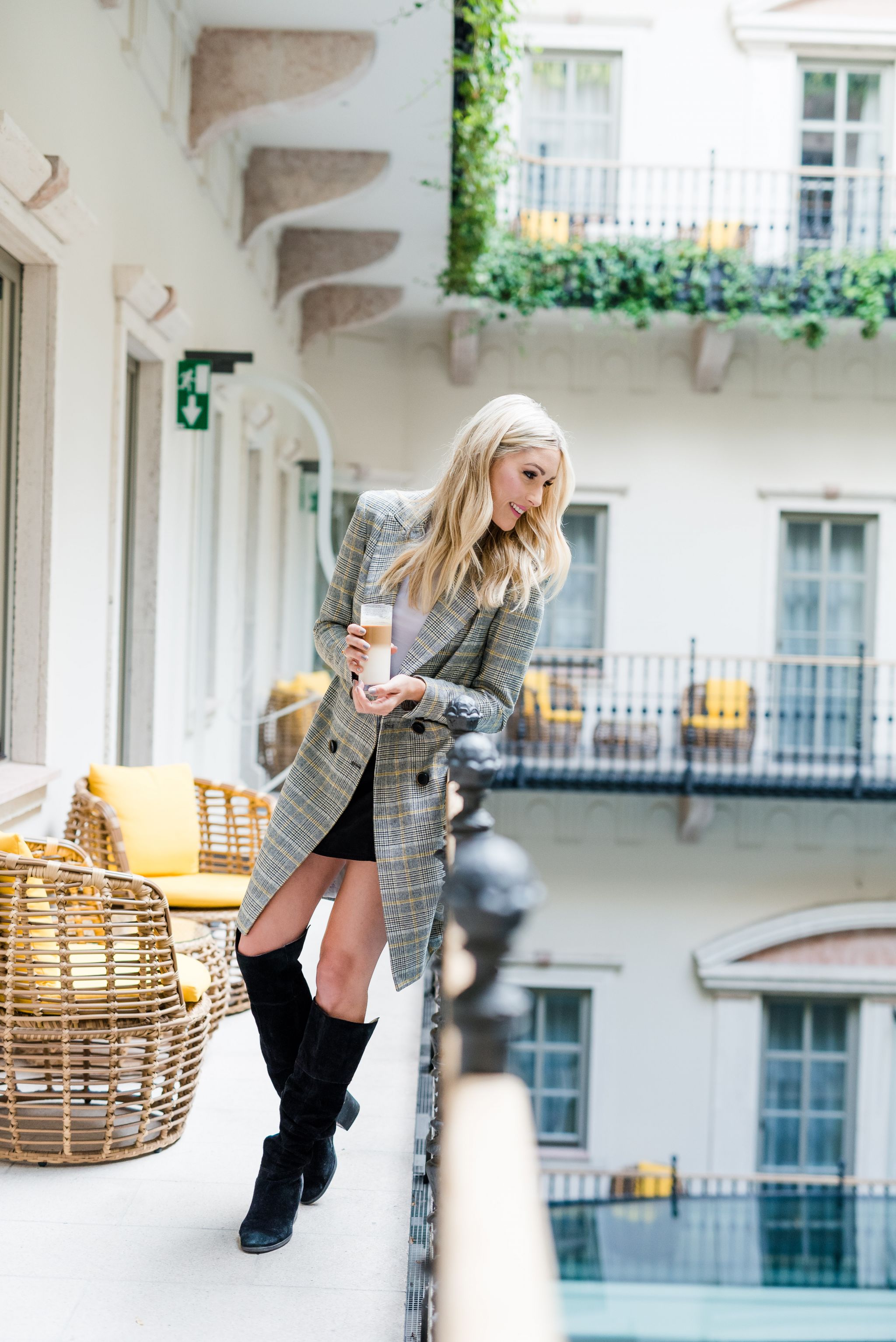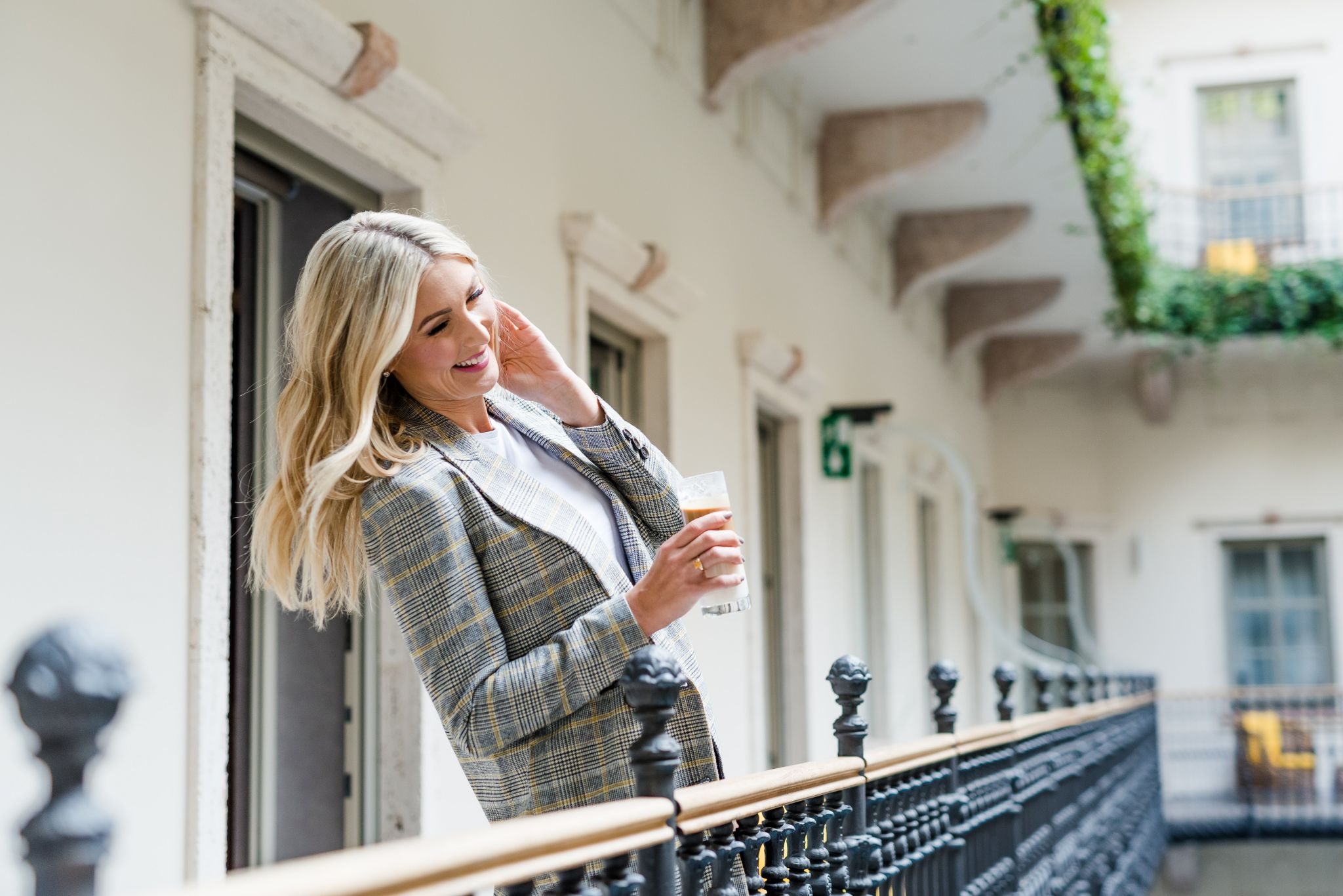 FOUR MUSIC WINGS
Each of the four hotel wings is dedicated to a genre of music: Classical, Opera, Contemporary, and Jazz, and they're all an artistic mix of classic and contemporary touches.
It's brimming with features like a room service iPad, touch controlled lighting and a speaker system throughout the entire space (Bach, Bieber and a bubble bath anyone)?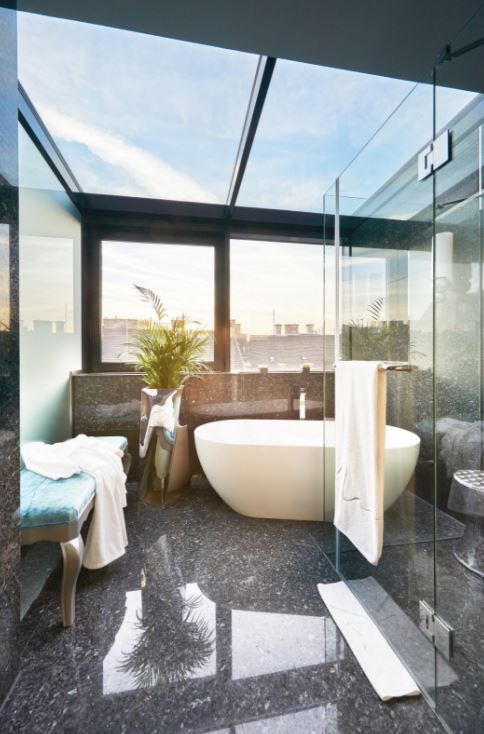 I love that each room and suite features a musical legend caricatures –  my favourite design touch.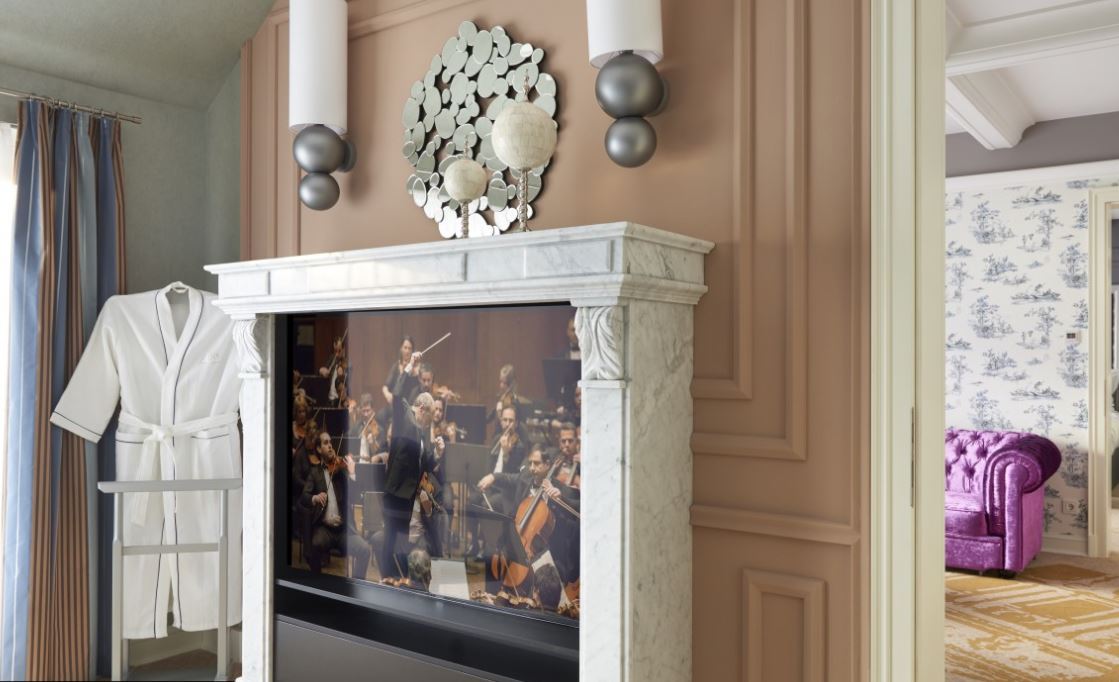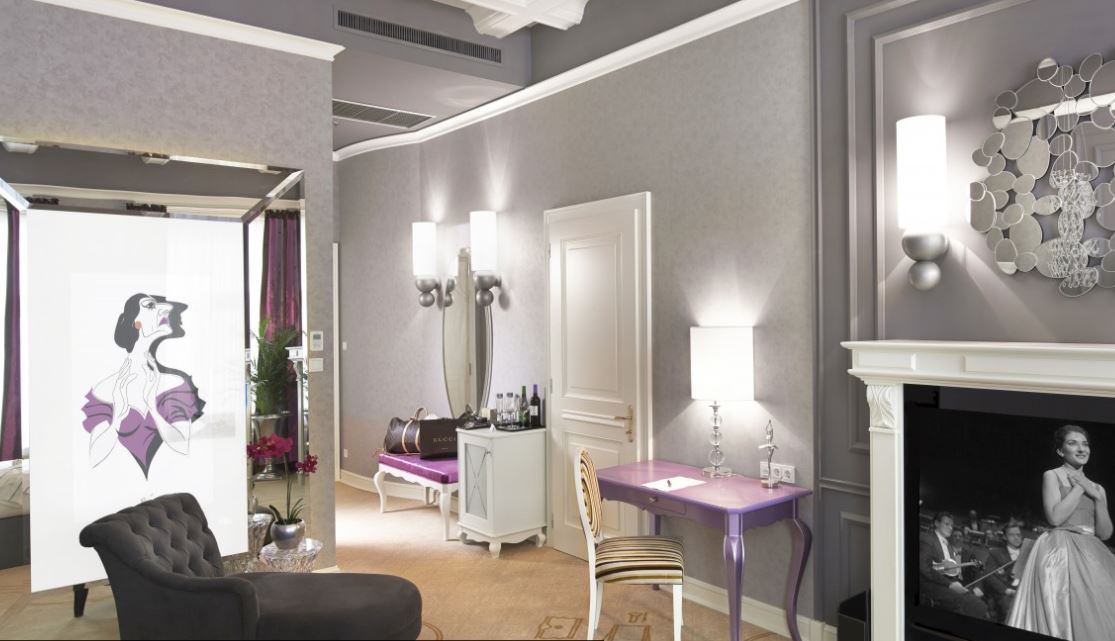 THAT VIEW THOUGH
That afternoon we made our way to High Note SkyBar, with its breathtaking views.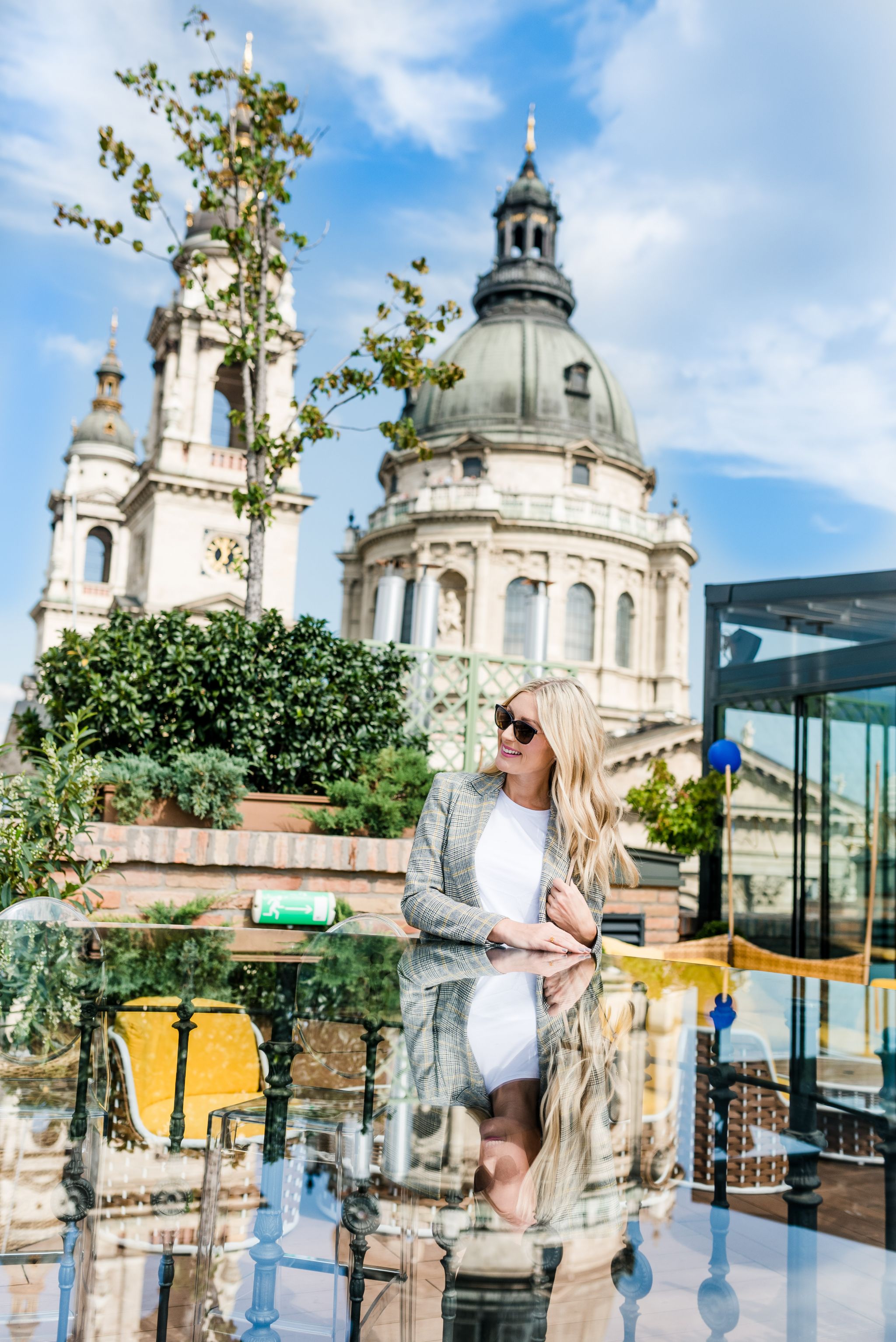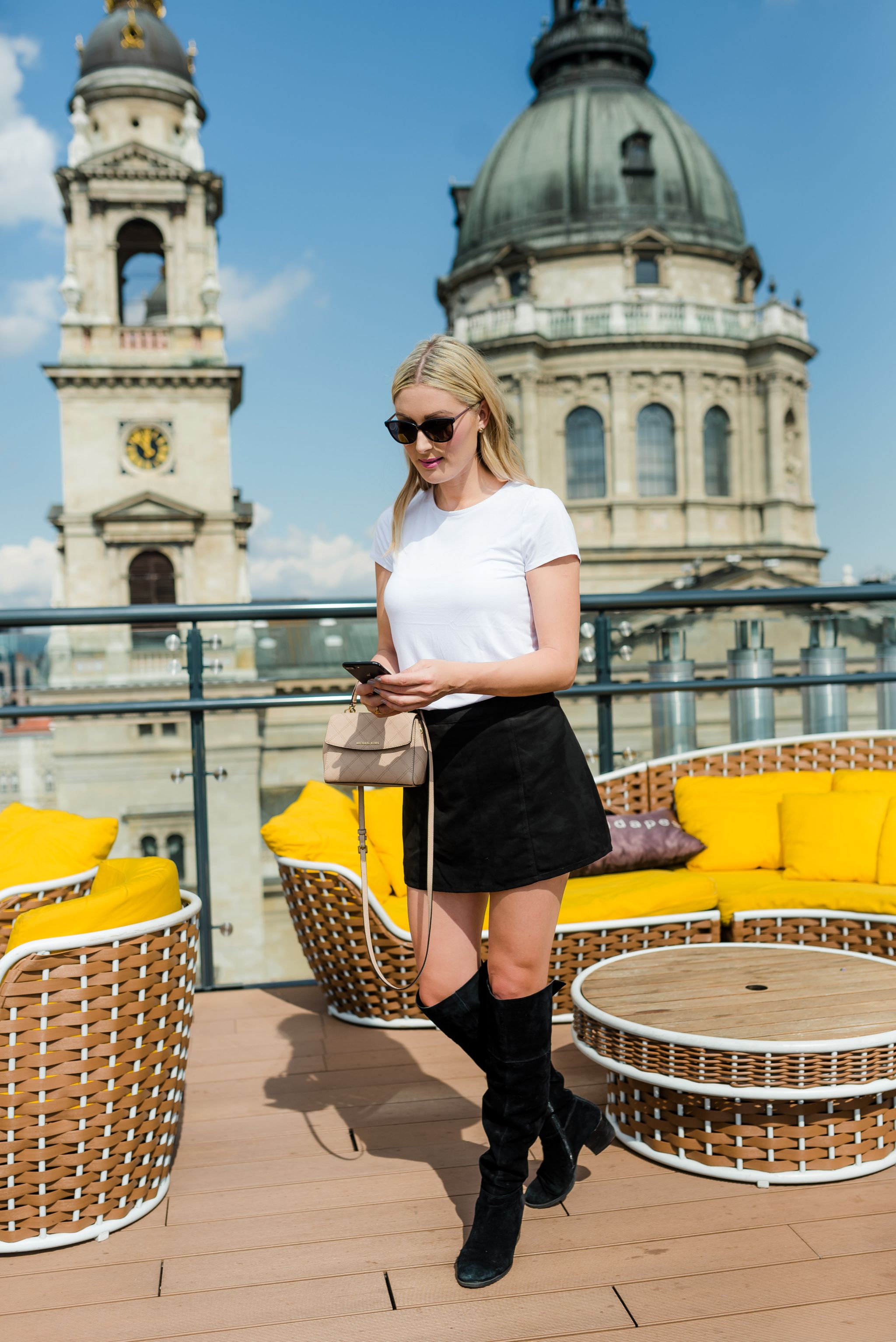 It's immediately obvious why both locals and tourist love coming here. Not only could I basically touch the Basilica, but the terrace provided a bright beach-like outdoor lounge. The perfect place to relax for an afternoon bevvy.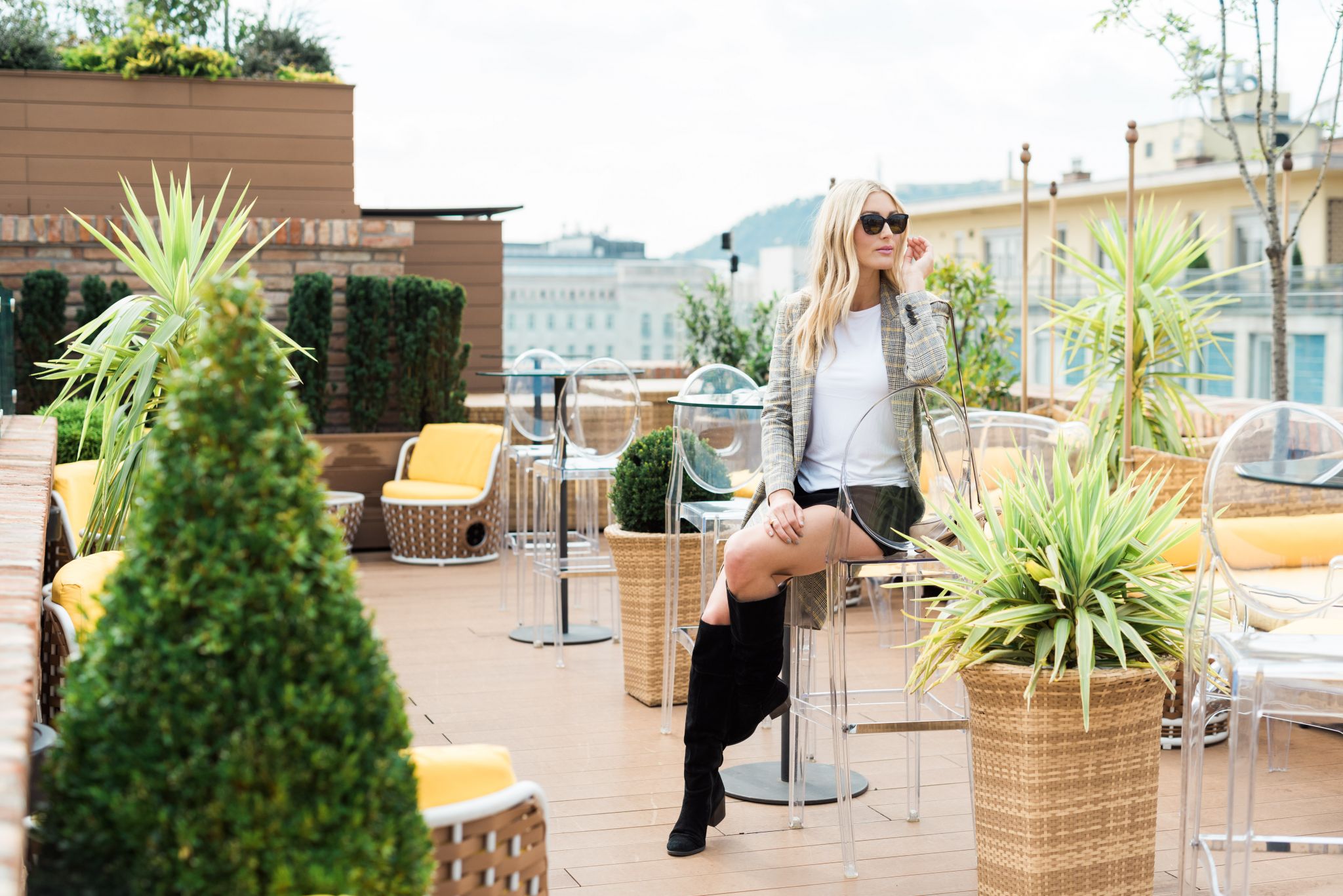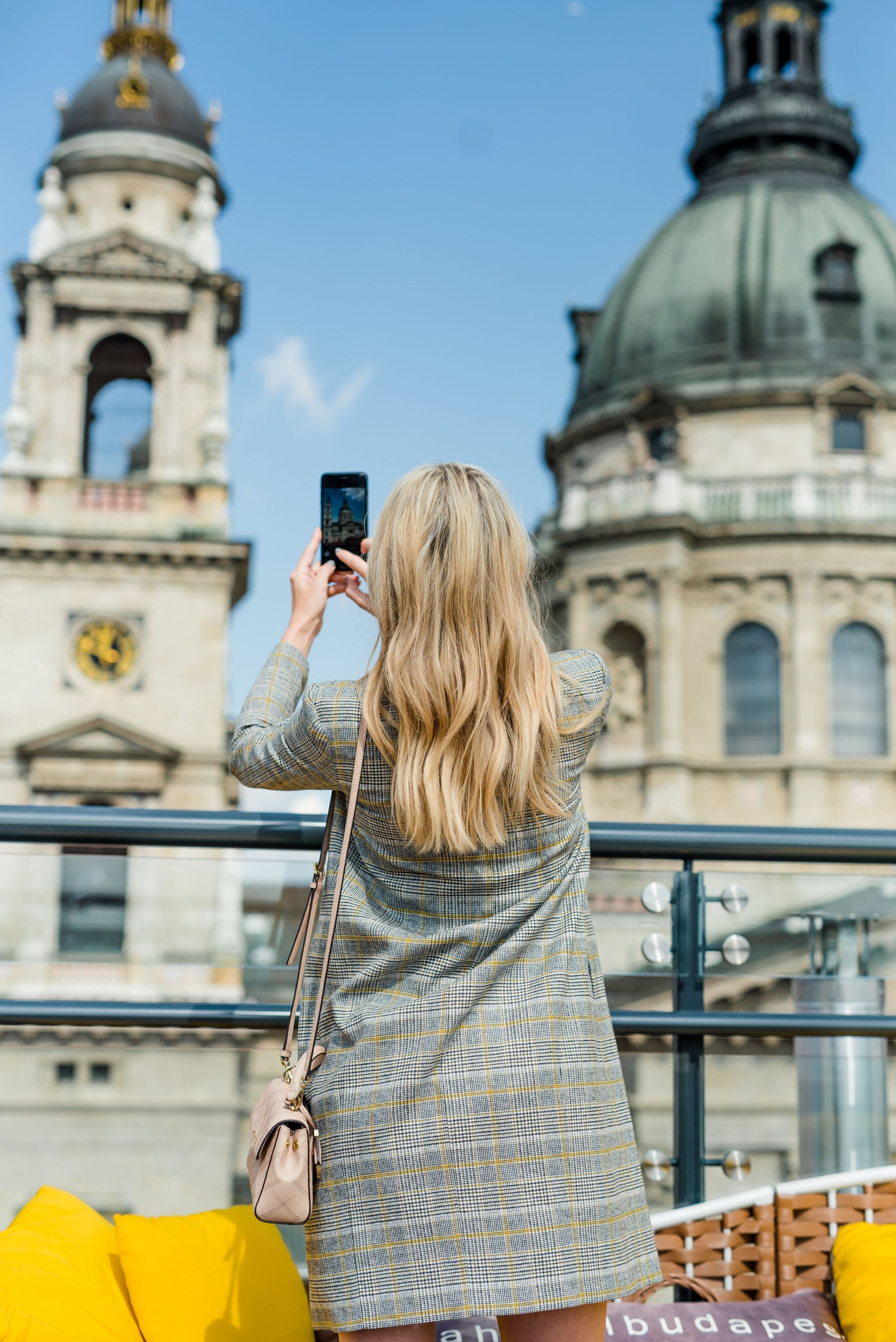 THE SPA-AHHH
"Ahhh", it is. This is hands down my favourite hotel spa to date. Even some of the most luxurious hotel spas can have a busy, crowded feel. I felt like I had discovered a magic cave.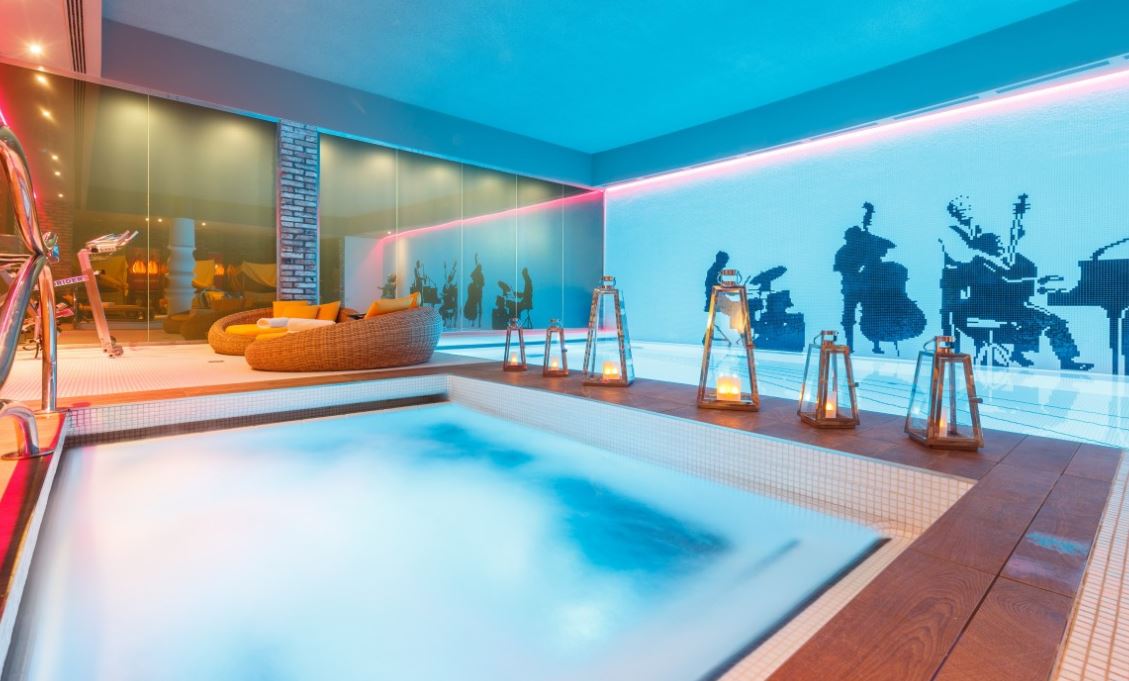 Guests are welcome to use the modern spa facilities at no extra charge, but after a 9-hour flight, we decided to throw in the 60-minute massage. First, we made full use of the oh so-pretty-sauna and steam room.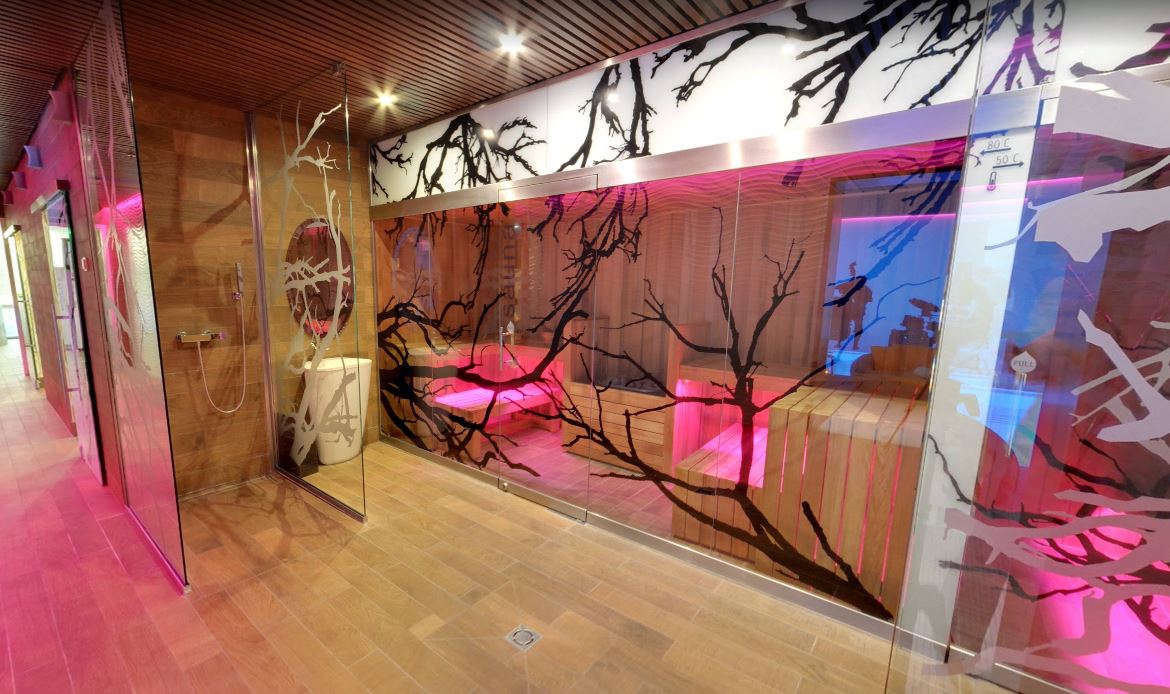 During my massage I found myself drifting off into a hypnotic state before drifting off for a snooze in the poolside cabanas.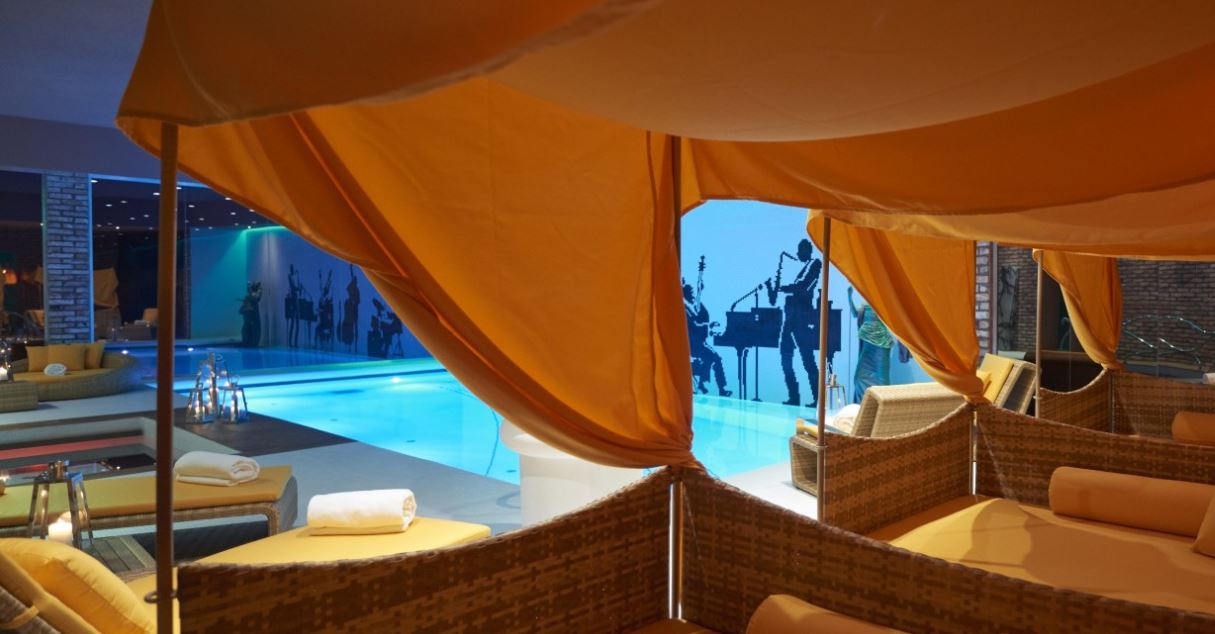 COMPLIMENTARY WINE, CHEESE AND MELODY
After a gorgeous afternoon unwinding in the spa, we were quick to clean up for the wine and cheese that guests are welcome to join in the Music Garden Courtyard from 4-6. I don't know what I was expecting, but it wasn't the divine selection of fine cheese, Charcuterie accompanied by live music from local musicians that I got. It set the mood for our evening beyond belief.
Not to mention the generous complimentary buffet breakfast! And if you're thinking North American buffet breakfast, think again. This is a full menu that aims to please your morning cravings.
THE VERDICT
The Aria Budapest surprised me. It's very grand yet not stuffy.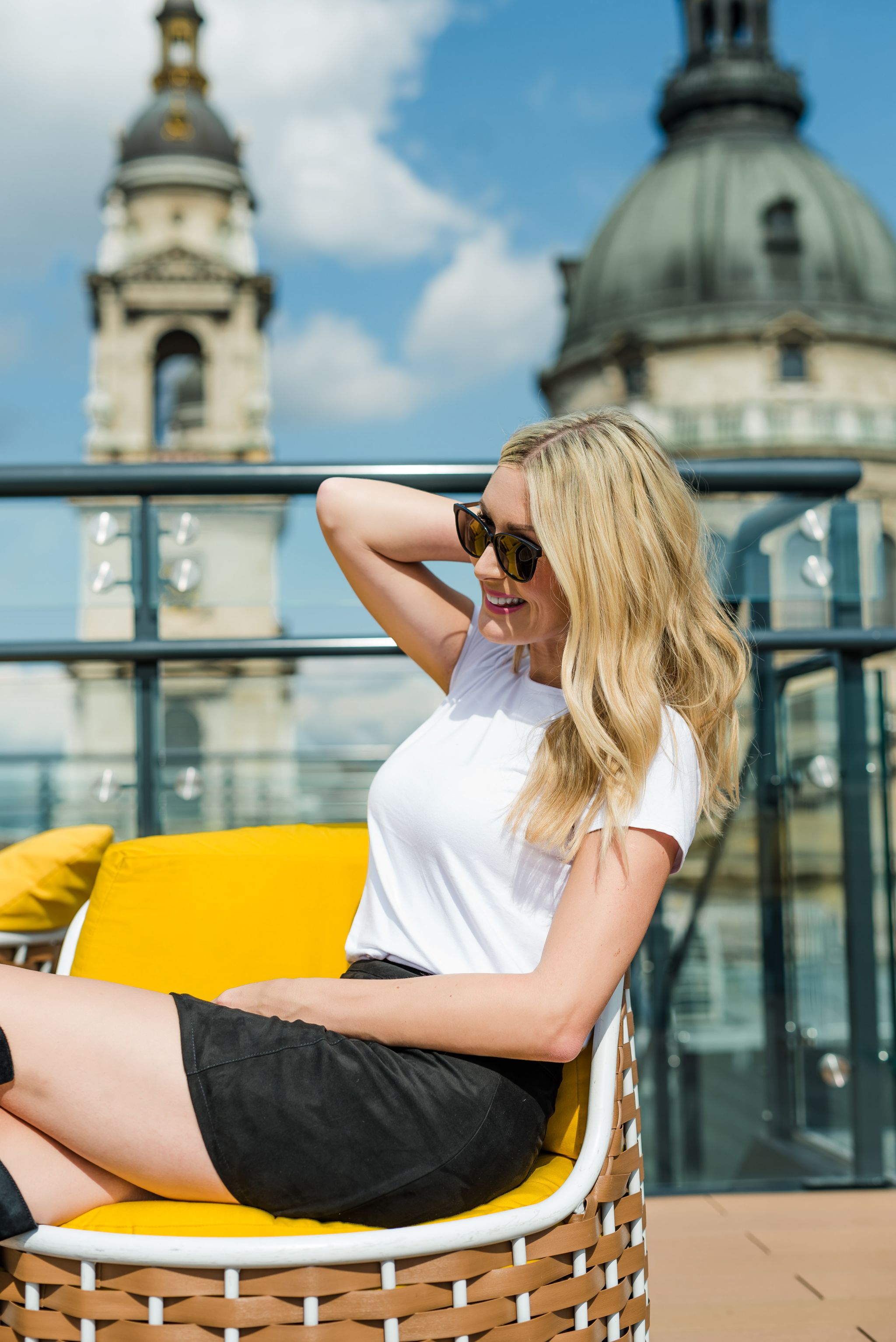 Perfect for a romantic weekend away, relaxing girls trip or the business traveler who has some down time to indulge in its many inclusive offerings like the full complimentary breakfast menu.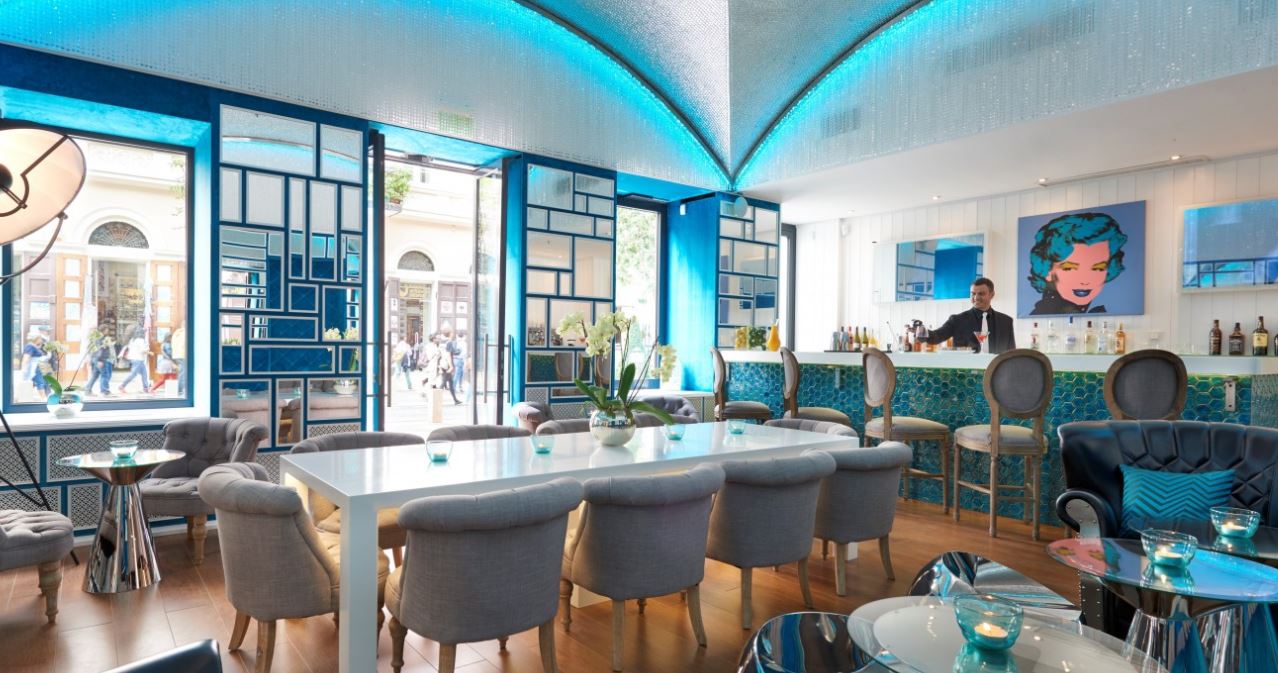 With luxurious open rooms and baroque urban décor, the Aria falls within the current trend for small-scale luxury rather than the giant palaces of old, stuffy and pretentious.