For anyone who loves contradictions, Budapest is where it's at. Where opulence collides with Soviet-style austerity; where fun hipster neighbourhoods cannot separate themselves from jaw-dropping renaissance architecture. Not only is it a feast for the eyes, it is unbelievably affordable. A high end meal for $25 CDN? Take me back.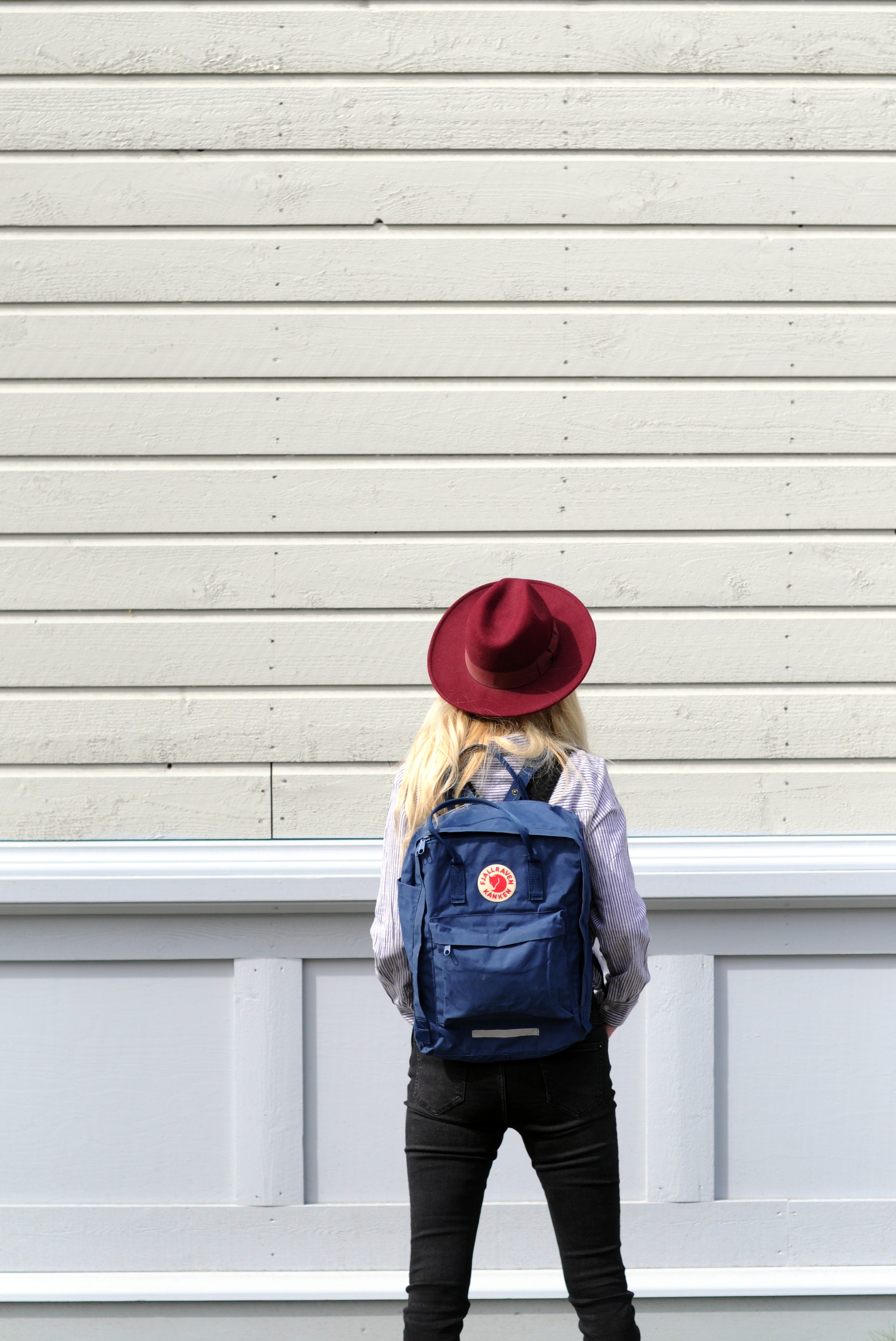 When I Googled Budapest, the typical must-see attractions like Parliament and Basilica of St. Stephen popped up (both were a MUST), but there are a laundry list of things to do in this explorers paradise.
This is my 5 "must-see" in beautiful Budapest. Oh, and it's Buda and Pest. Two different sides. (You're welcome for that dinner party fact.)
Ruin Bars
I've never seen anything like it… and I loved it.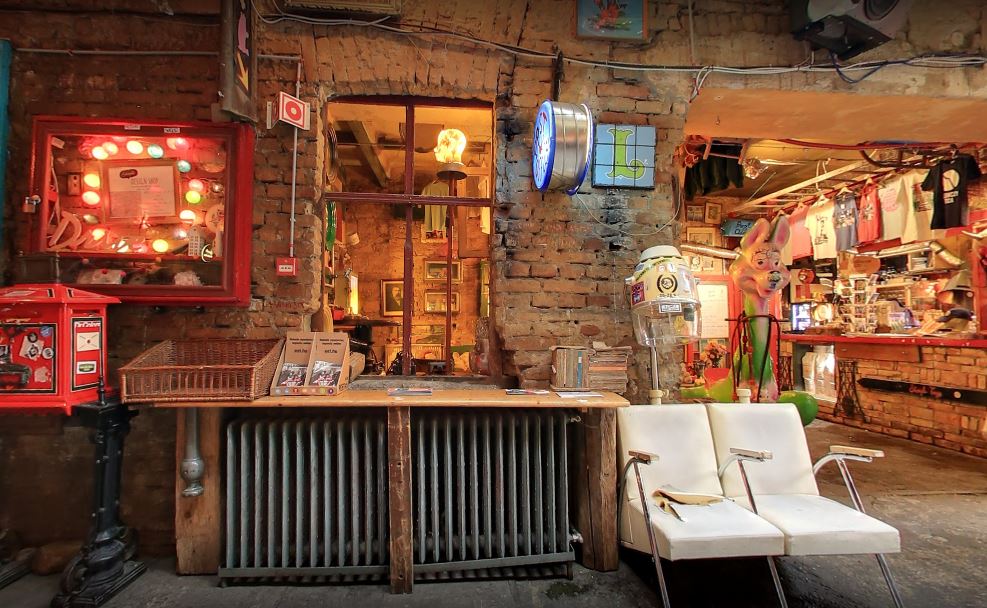 These are basically massive abandoned old warehouse buildings and decaying factories that are turned into bars (sans fancy renos).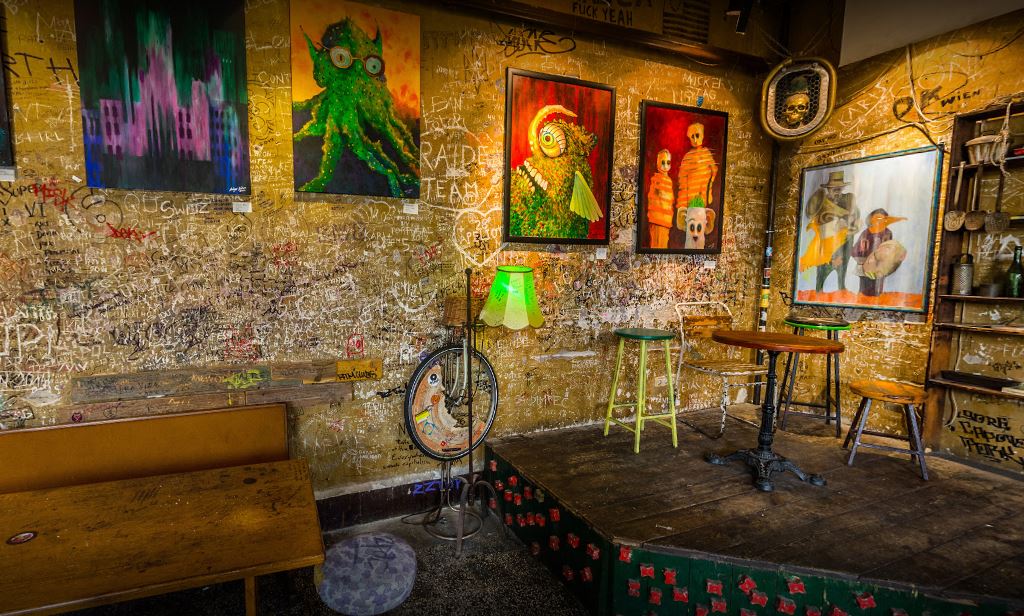 My favourite one is hidden in an old, three-floored house behind the great synagogue District VII /Jewish Quarter neighborhood (an area worth a visit in itself). That's where I found the mecca of the ruin bars – Szimpla Kert.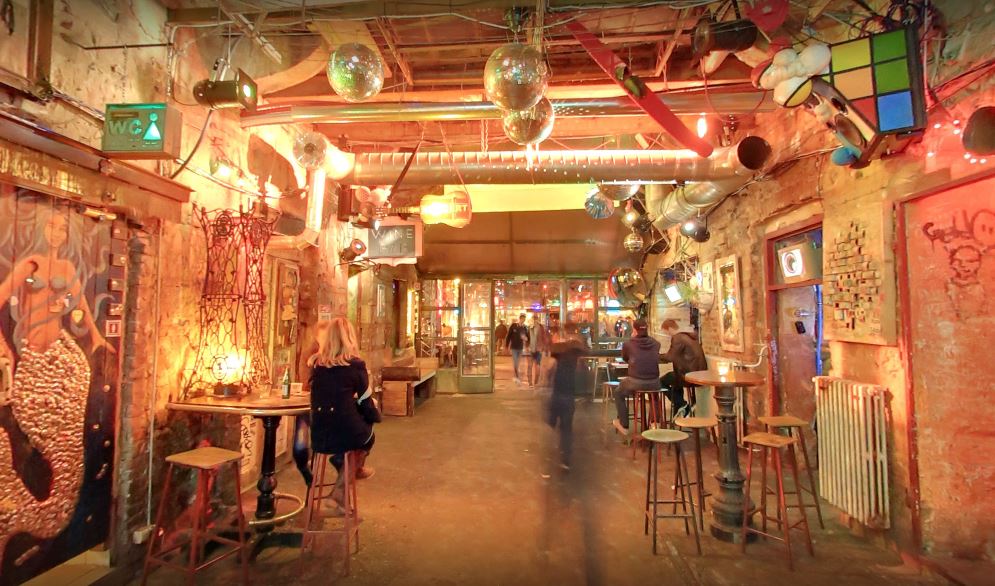 It's impossible to describe the atmosphere. There are no doors, just different rooms, and 8 different bars within the building! Everything from wine bars to a hookah room. Grab a drink and explore the nooks and crannies. If you're feeling extra random grab a seat in a bathtub and listen to a live show. Because why not?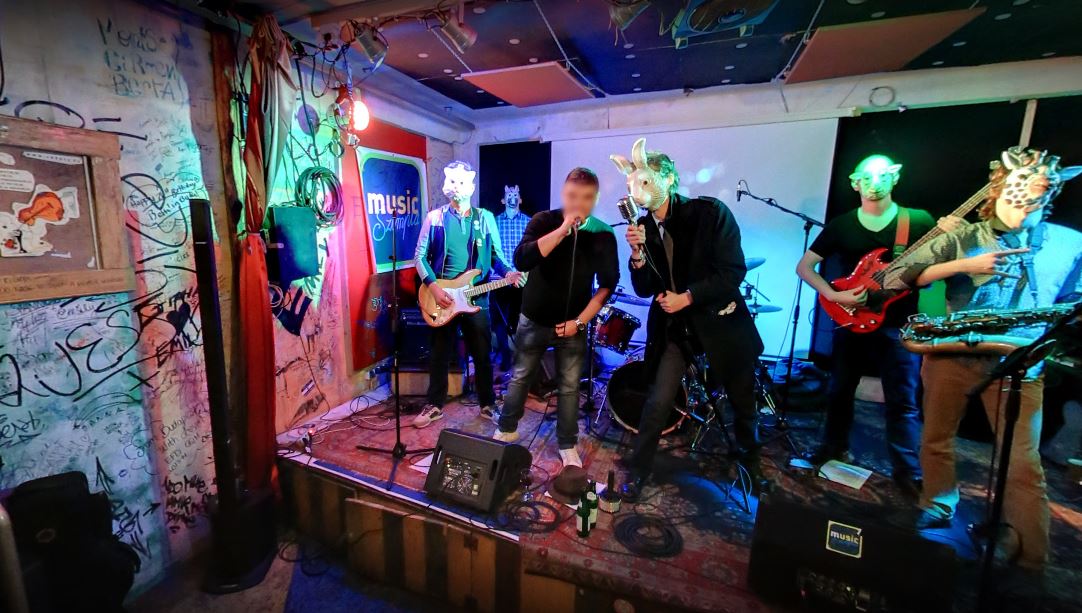 Baths
Get out your rubber duckie. This is the country of baths!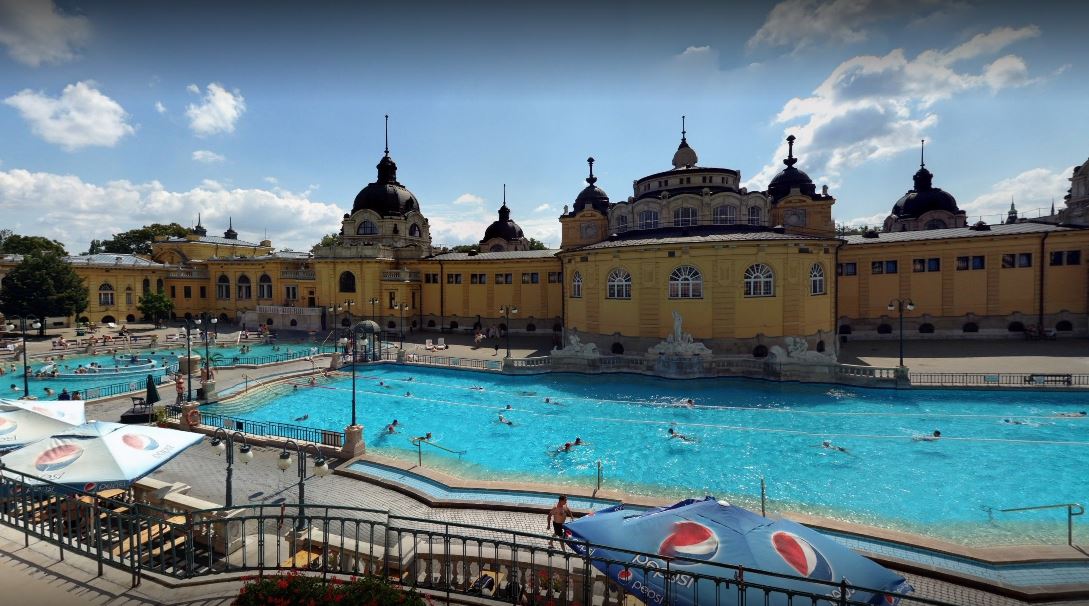 Szechenyi Spa Baths is within the biggest green park in Budapest. I usually associate baths with Turkey, but it turns out they are here too. Turkish occupiers actually built many of the famous and revived Budapest baths.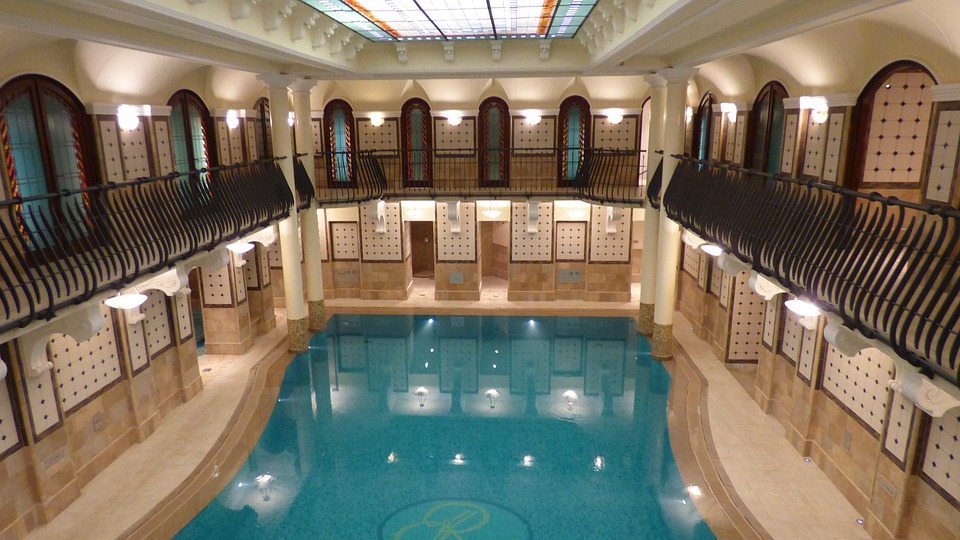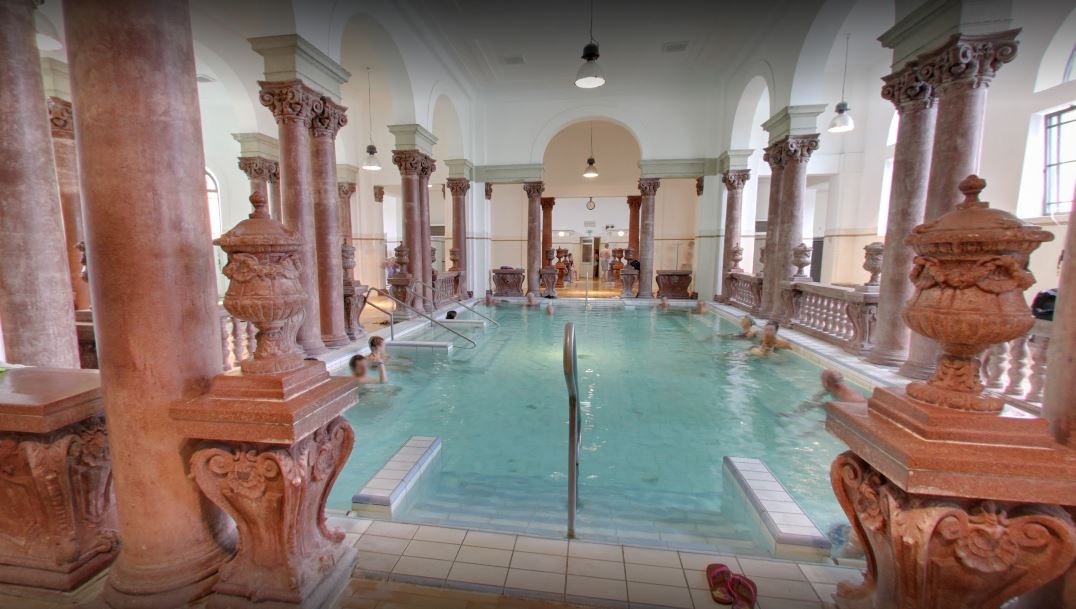 There are a handful to chose from but they all have natural medical aqua therapies known to be deeply beneficial to the body.
New York Café
I heard this was the most beautiful cafe in the world… and, yes. That is absolutely correct. Yes and yes.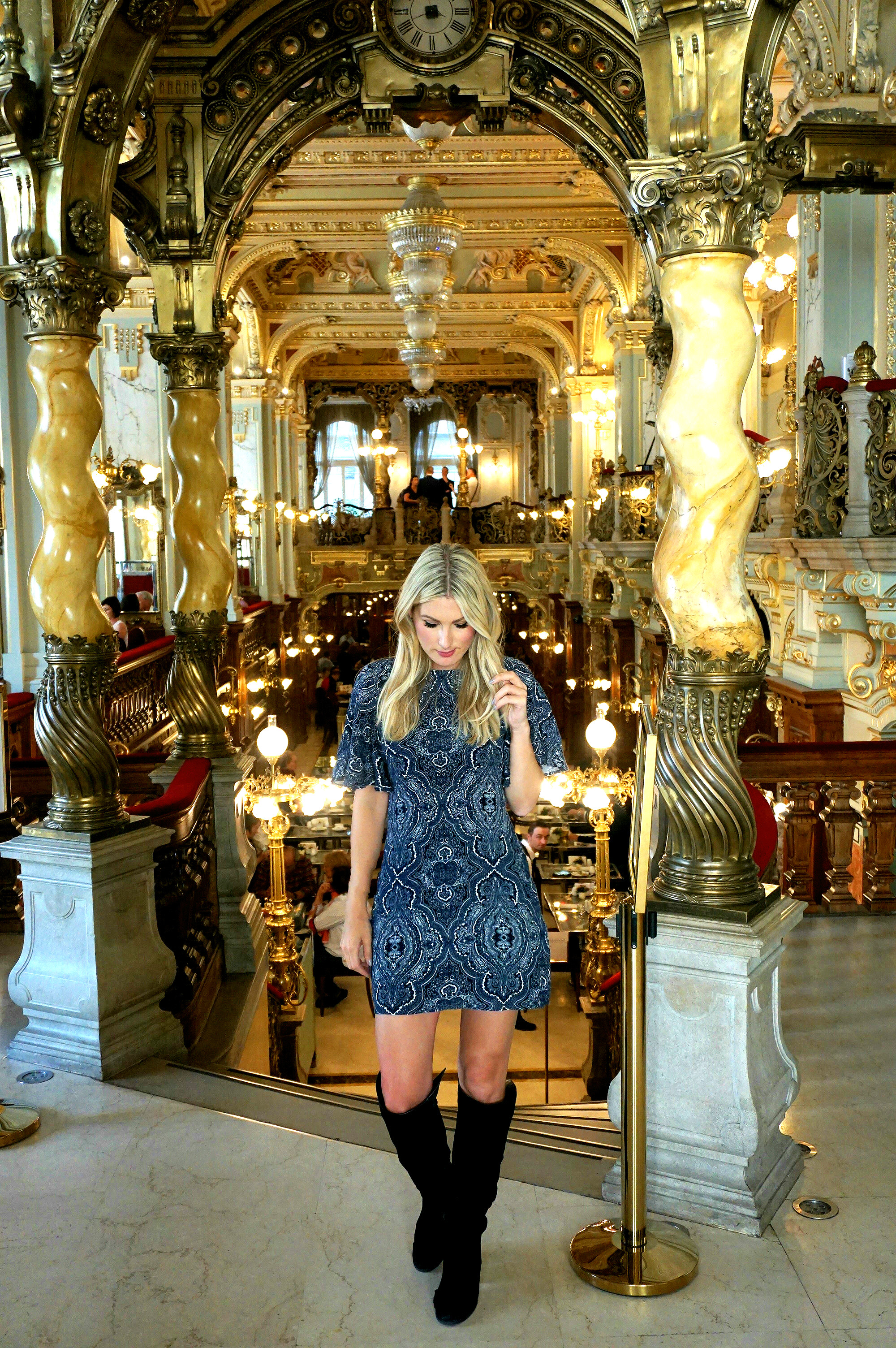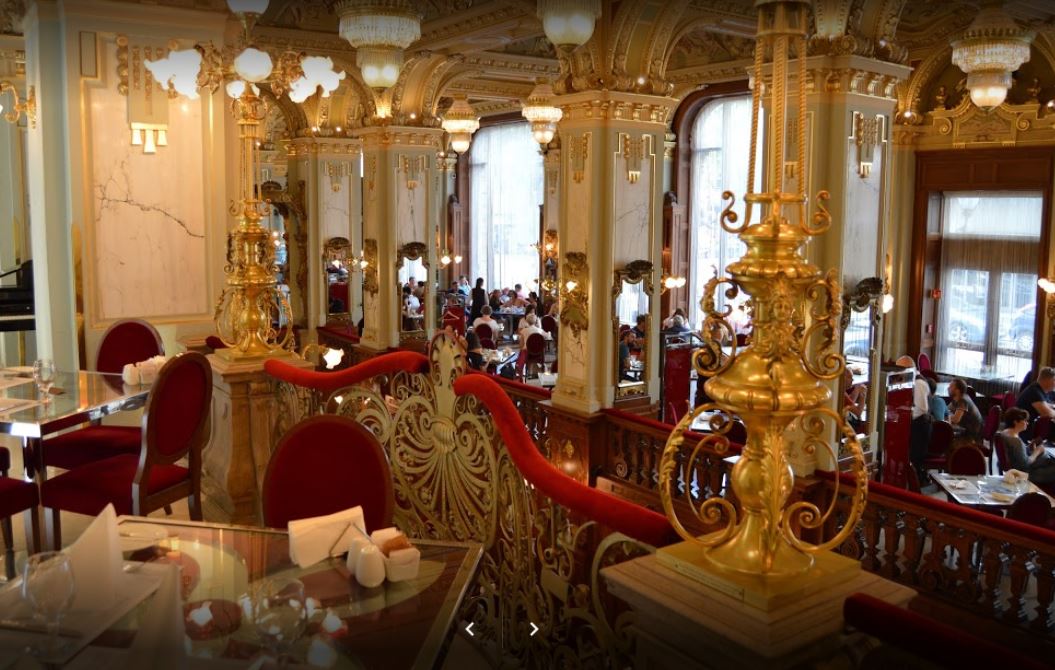 Forget your local pretentious hispter coffee scene (ah hem, Toronto). How about coffee and dessert in a palace. My local coffee spot is going to have to deal with some serious princess behaviour on my next visit. You mean to tell me that I'm not eating cake in a palace anymore?!
It started off as a space for an American insurance company, New York Life, which is still a big player today. In 2001 the Boscolo Group undertook its reconstruction and the Boscolo Budapest five-star luxury hotel opened its doors in 2006. I could get lost in the detail for hours.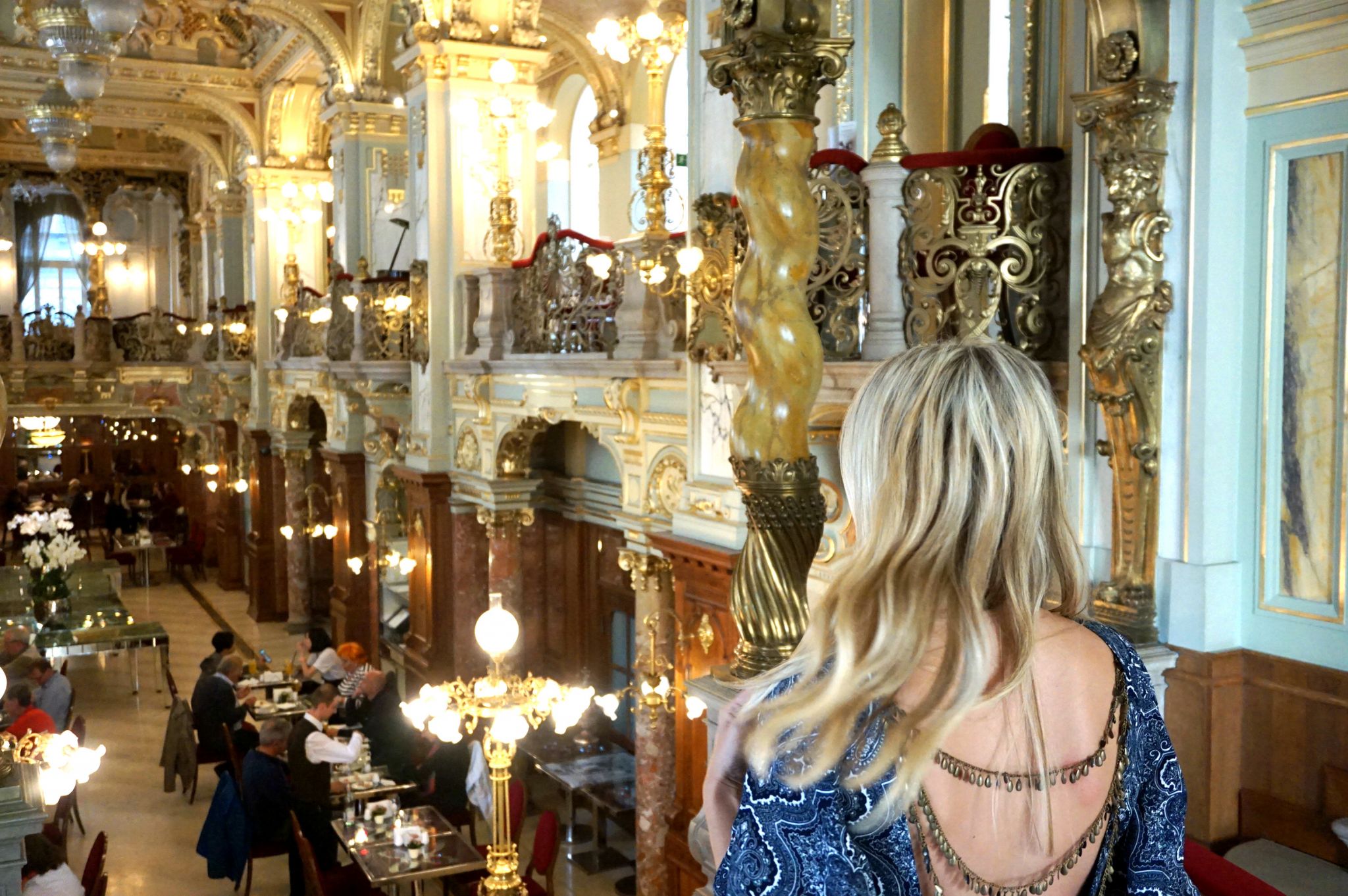 Aria Rooftop
The High Note SkyBar sits at the top of the Aria Hotel Budapest. We stayed at the hotel (check out more here) and thank god we did, because we discovered a gem!
The area itself is my favourite in the city. This is a full-service, lushly landscaped rooftop garden. You don't have to be staying at the hotel to grab a bite, a fun cocktail or just soak up some rays with breathtaking views of the Basilica as your backdrop.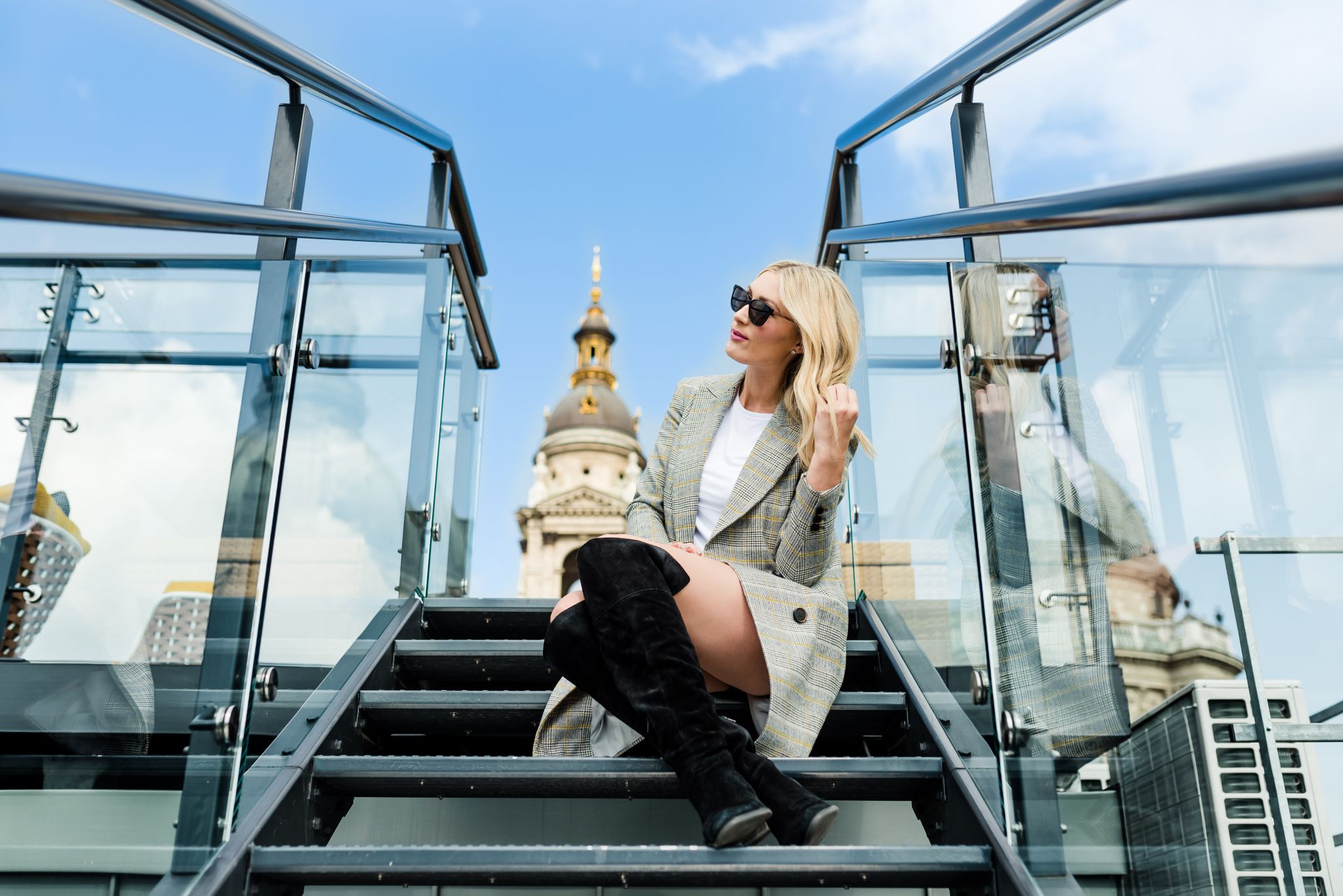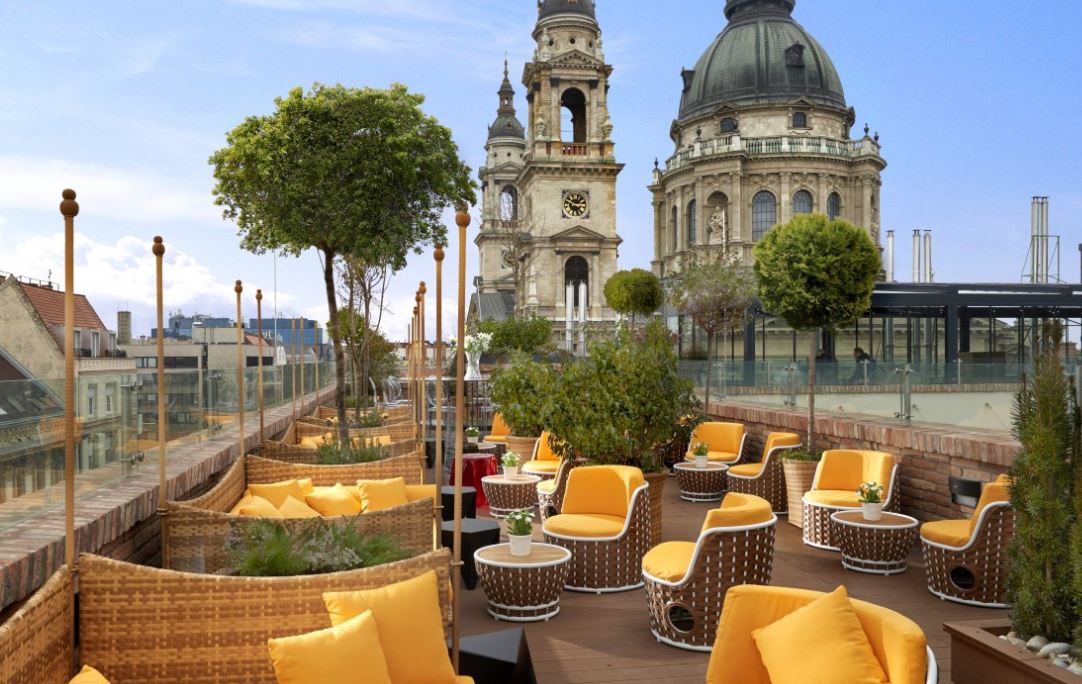 Castle District
This district is just above the Danube River and surrounded by cafés and minor attractions like the Fisherman's Bastion, Holy Trinity Statue and the Matthias Church. In the middle is the Funicular Railway leading up to the president's residence, Alexander Palace and the statue of the mythical Turúl bird.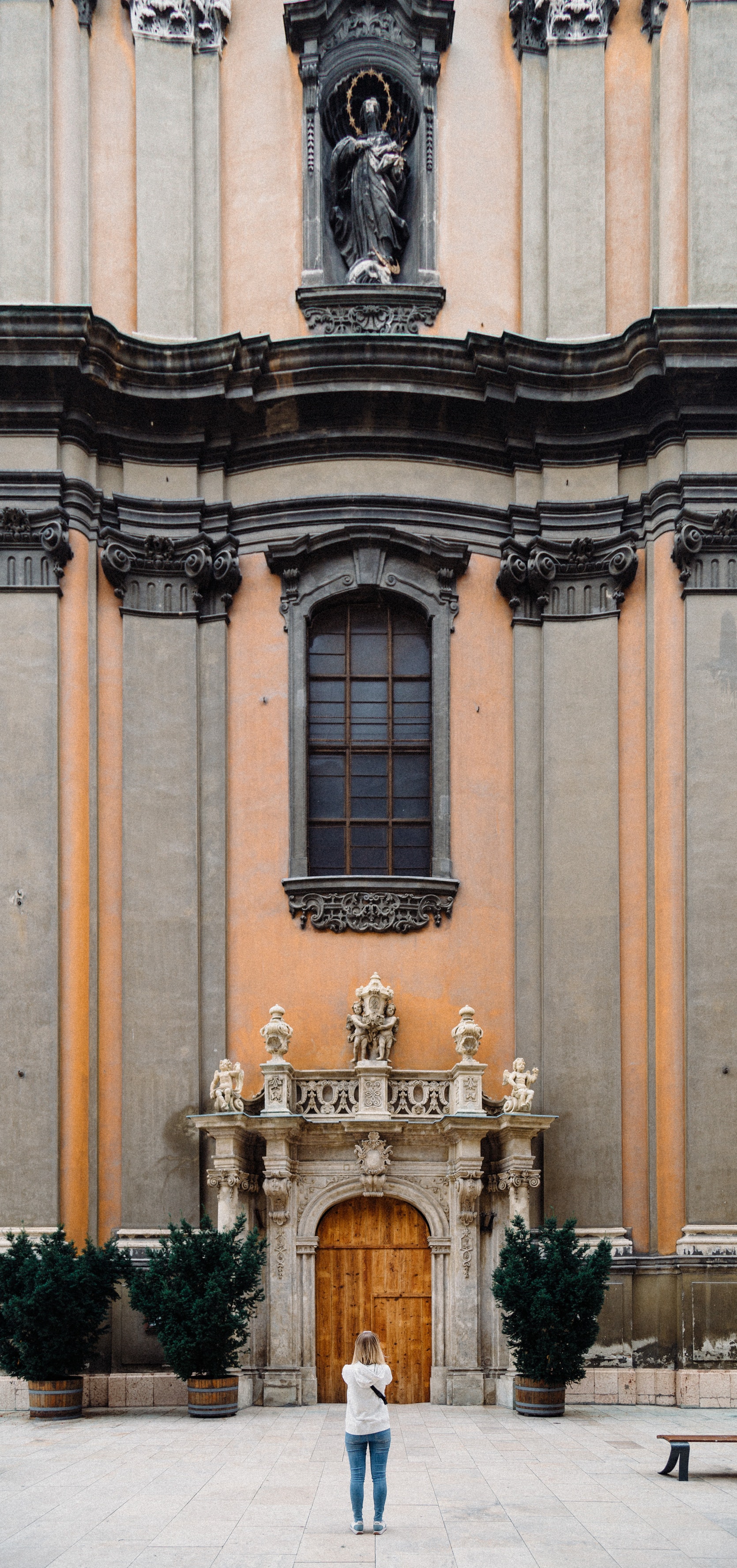 At the southern end are the blue domes of the Royal Palace, which now house the National Gallery and the Budapest History Museum. Further south is the park-like Castle Garden Bazaar.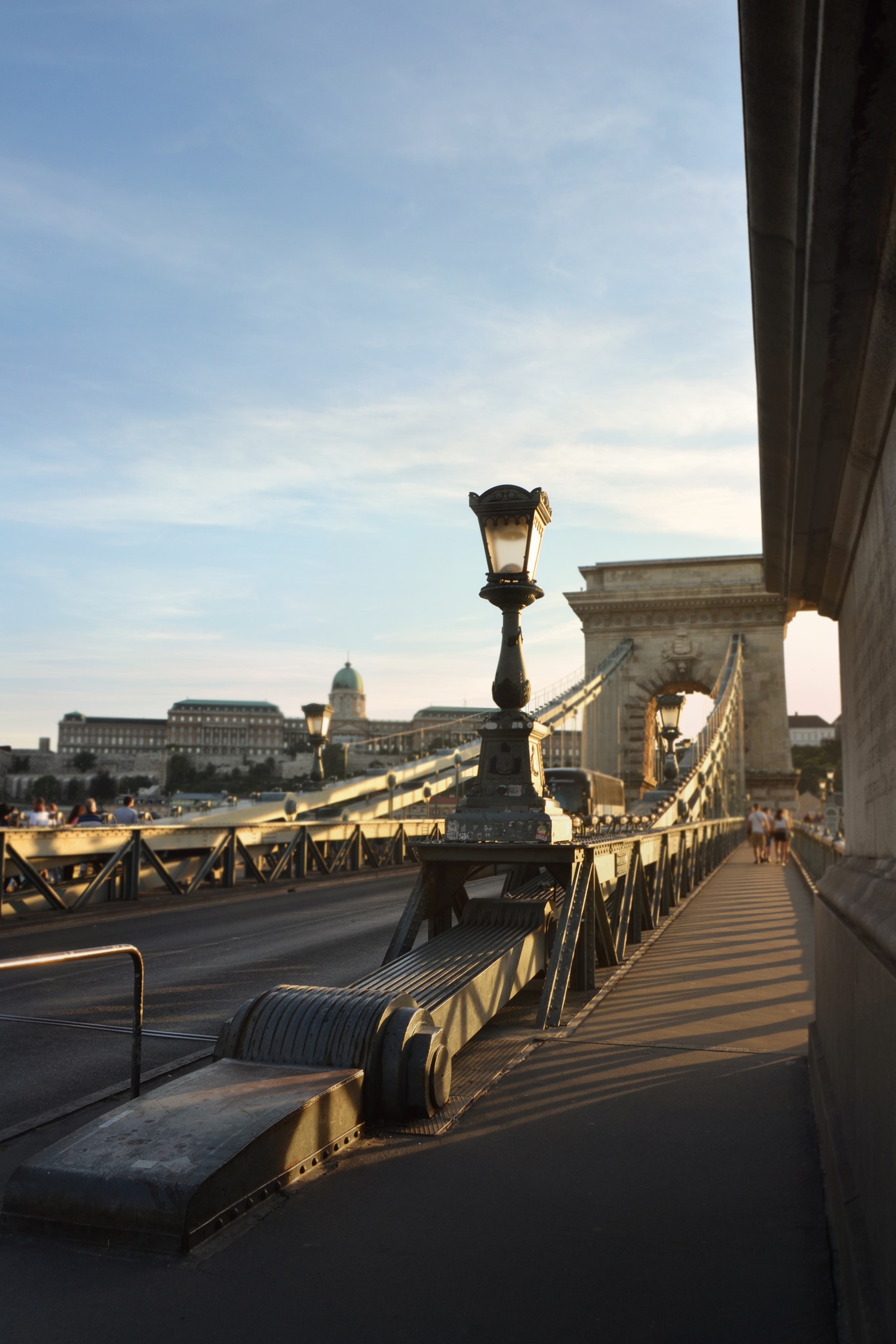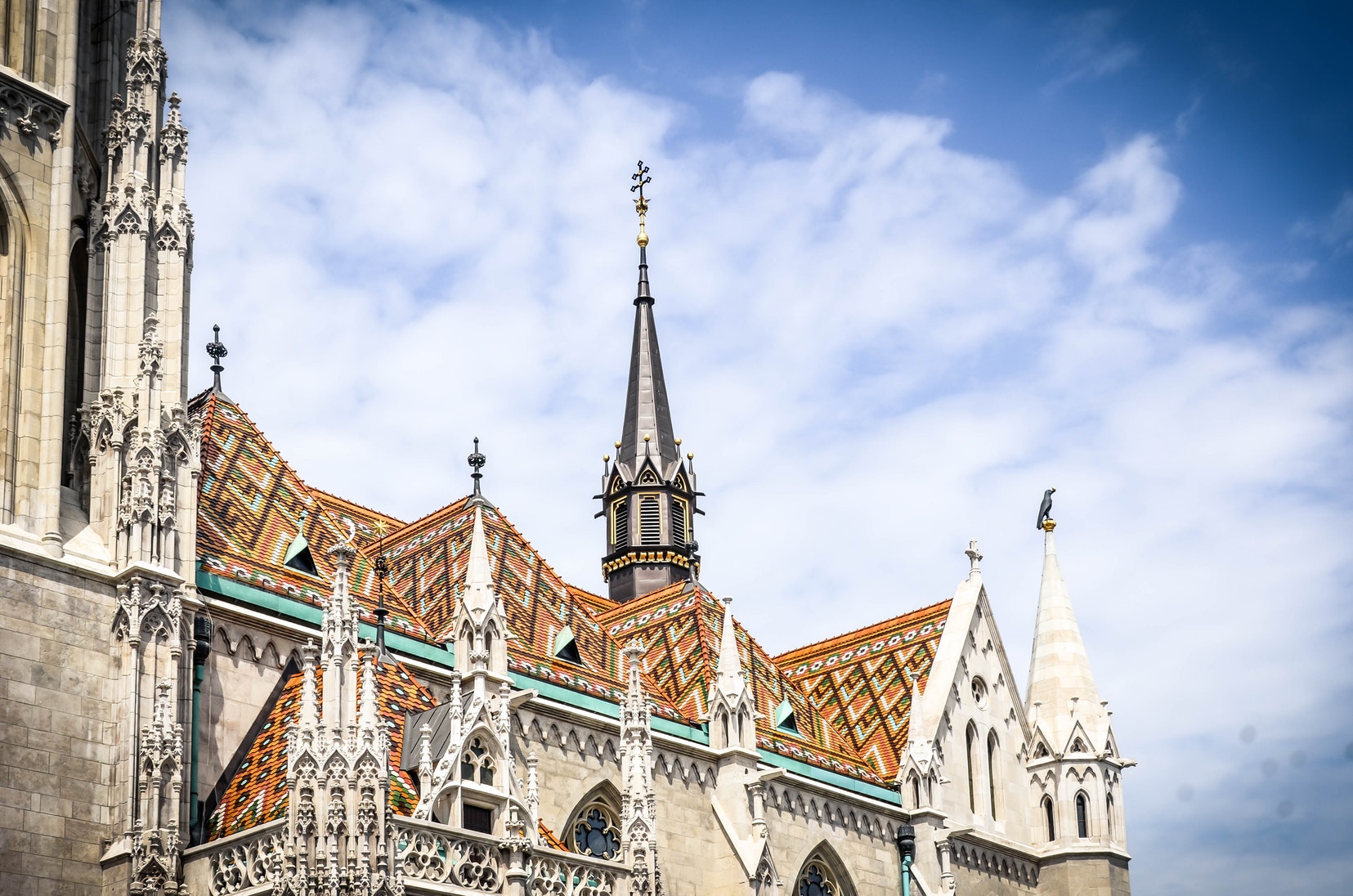 Enjoy this beautiful escape!