Few things in life are more pleasant than spending a Saturday at Disneyland. Especially when you're heading to Florida tomorrow and Paris the day after…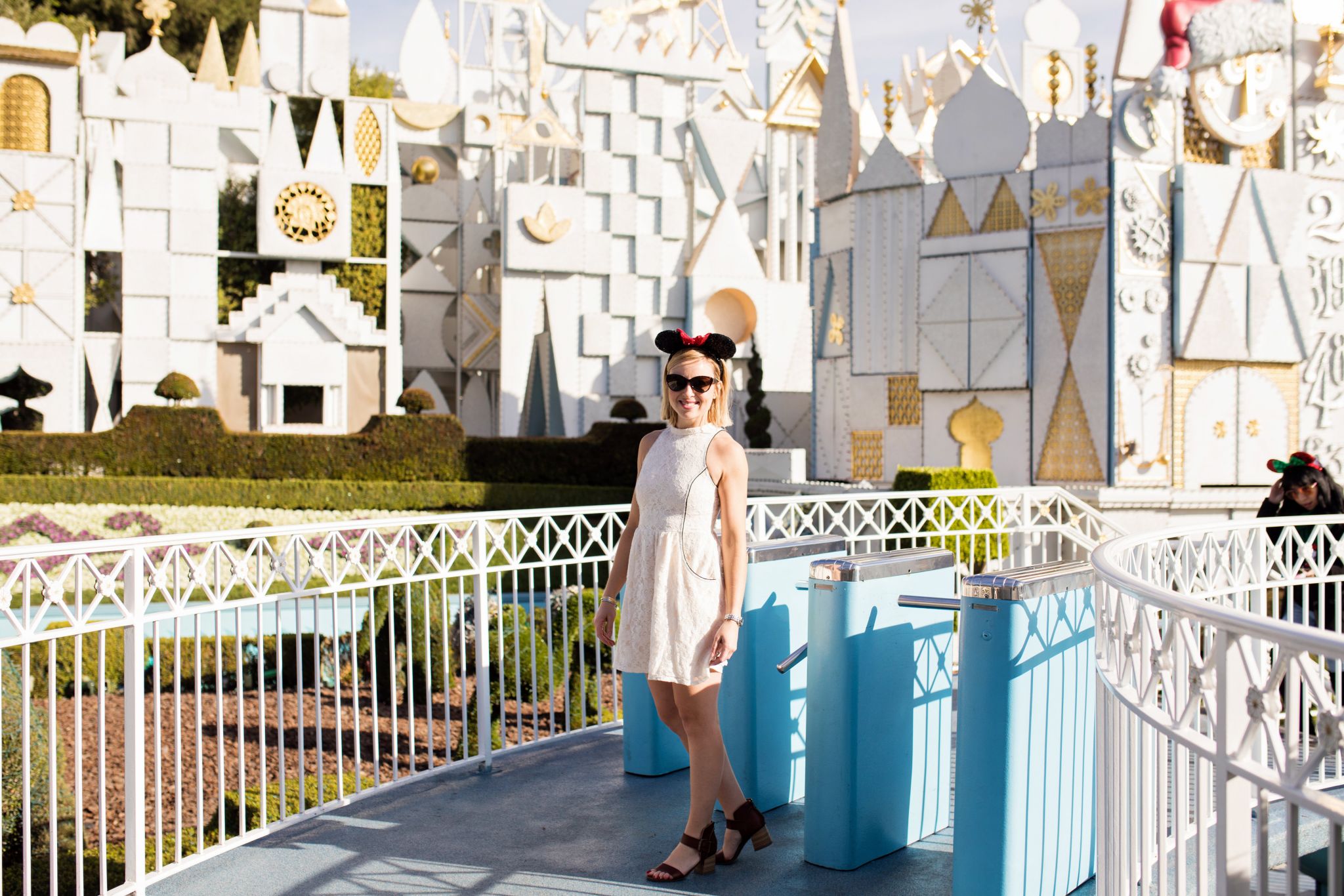 Disneyland, Anaheim (Hour 00)
Victoria and I headed to the park as it opened. Neither of us had been to Disneyland before, so we spent the day exploring the parks before I decided it was time to start the clock on my Guinness World Record Attempt.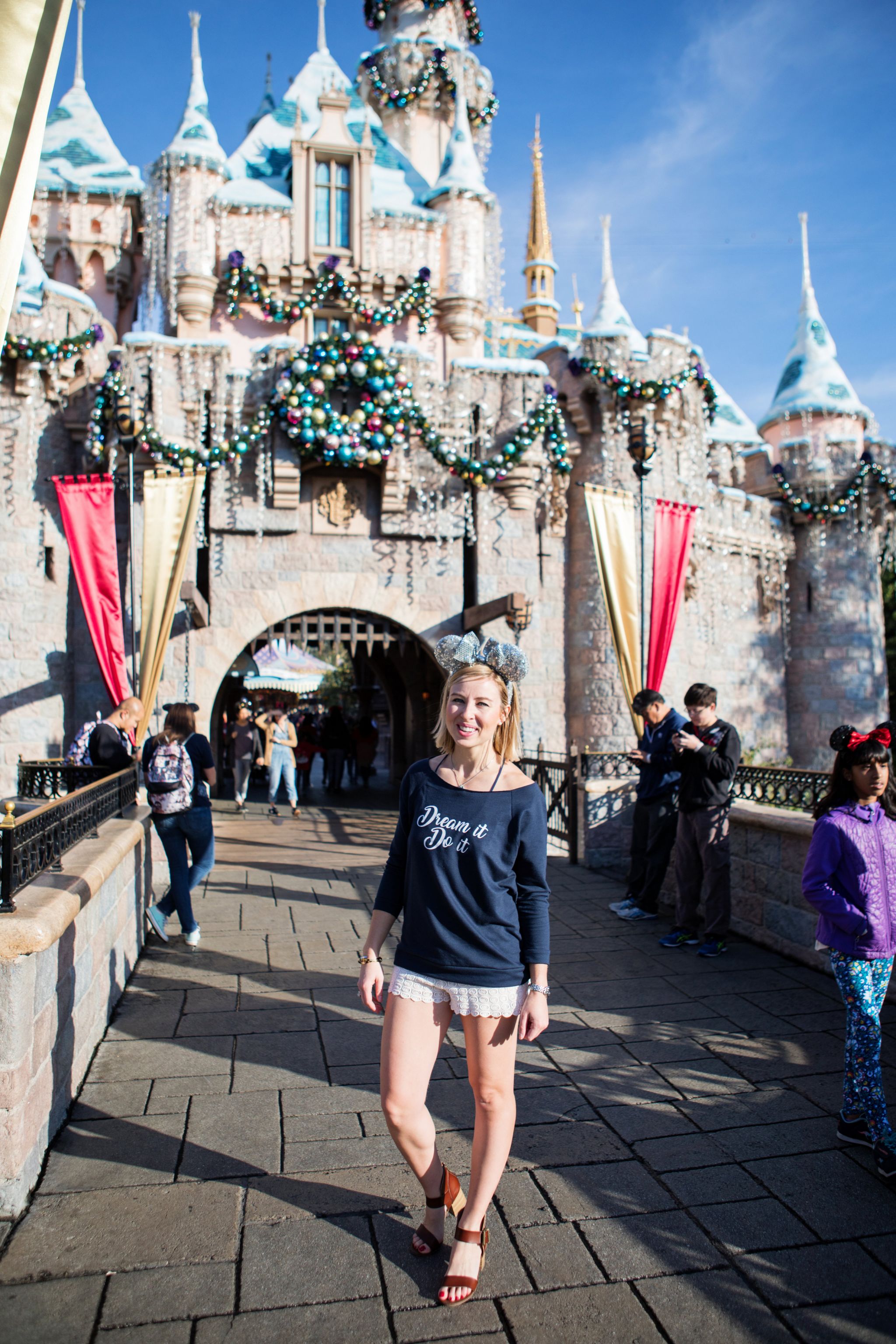 At 3:30pm on Saturday December 2nd, I started my attempt at the Mad Tea Party at Disneyland. After my first ride, I snapped a few photos, took a video, collected my witness statements (as outlined in my rules for this Guinness World Record attempt) and headed to the next park, Disney California Adventure.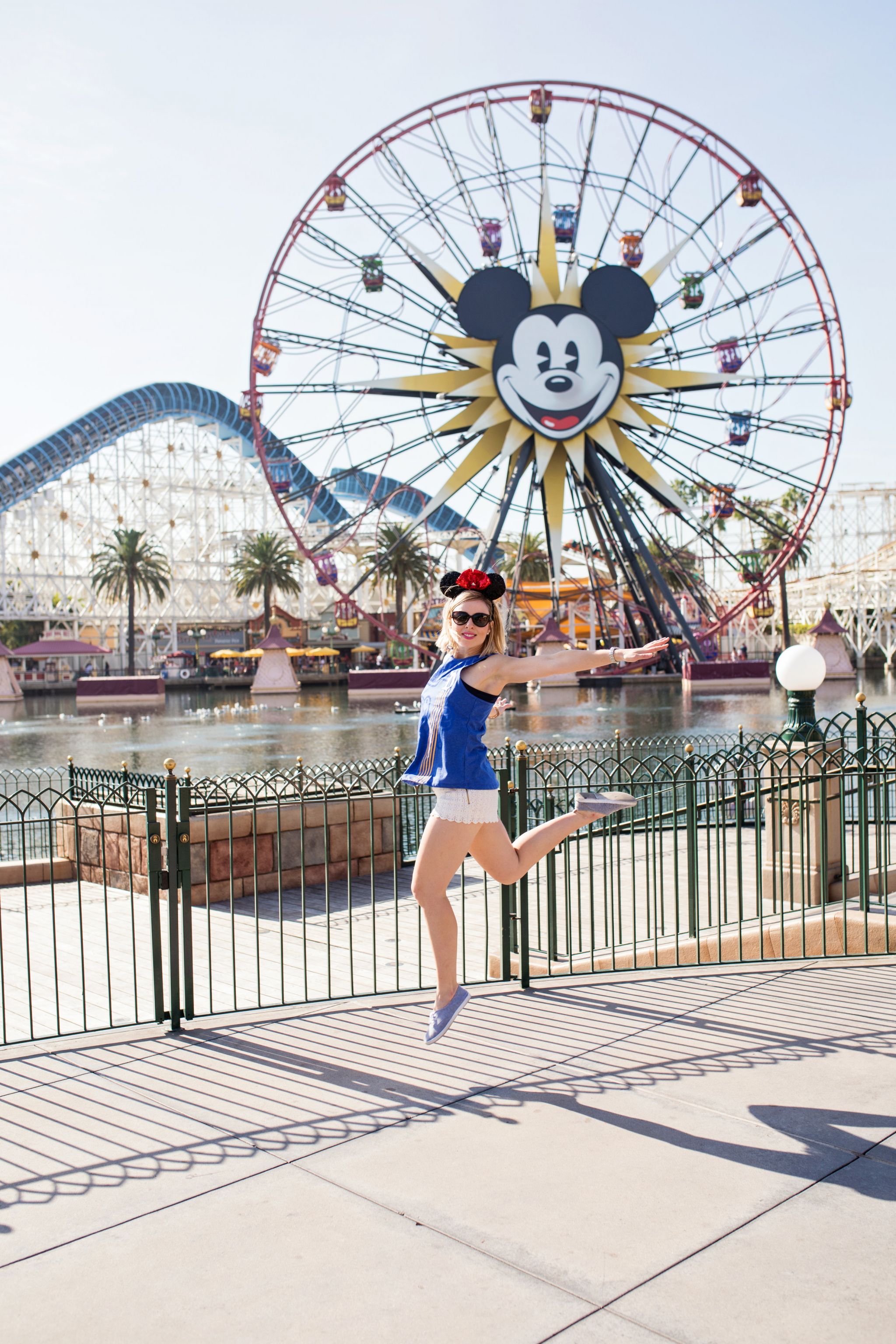 I must say, the ease of visiting the first two parks lured me into a false sense of confidence. I had a sizeable buffer in my schedule, the lines were short, and collecting my evidence took half the time I thought it would. As of 5pm, I had an hour remaining to enjoy a glass of champagne (or two) before my shuttle to the airport.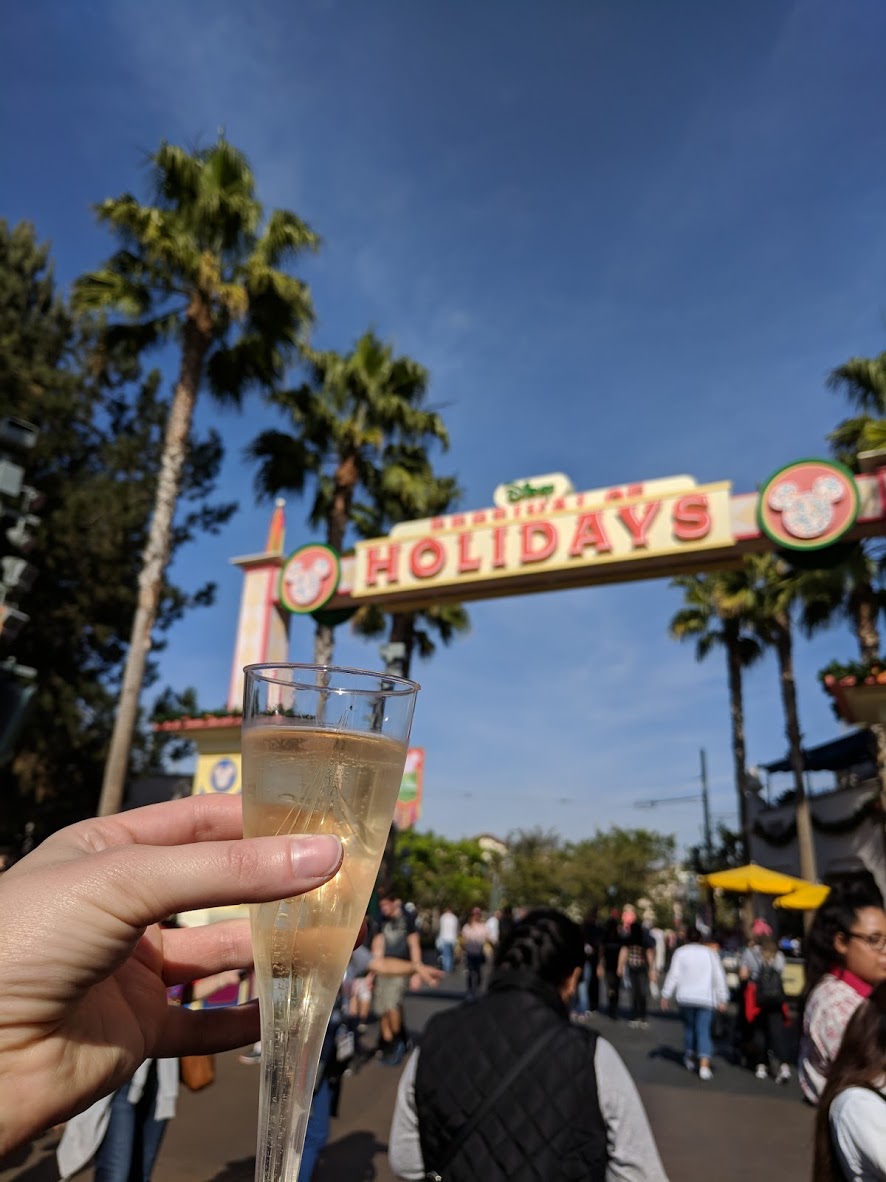 And at 6pm, I boarded the shuttle to LAX for my first of four redeye flights. This is where the complexity amped up…
Walt Disney World, Orlando (Hour 12)
I landed at MCO (Orland Airport) at 6:30am with a daunting task ahead of me. I needed to visit all four parks, do one ride in each, collect all my evidence and make it back to the airport for a 2pm flight to Newark followed by a 50 minute-connection to Paris. The slightest delay could derail my entire plan. And rumours of ground delays in Newark were not putting my mind at ease…
With no reliable shuttle service in MCO, I took a taxi to the Magic Kingdom, arriving at 8am as the park was opening. I managed to do one ride and collect my evidence within 45 minutes of arrival! While thrilled that I left the park ahead of schedule, I was also devastated that I didn't have even a moment to spare to enjoy one of my favourite parks. 
After leaving the Magic Kingdom, I boarded the monorail to EPCOT. Spaceship Earth was at the front of the park, so it was the obvious choice.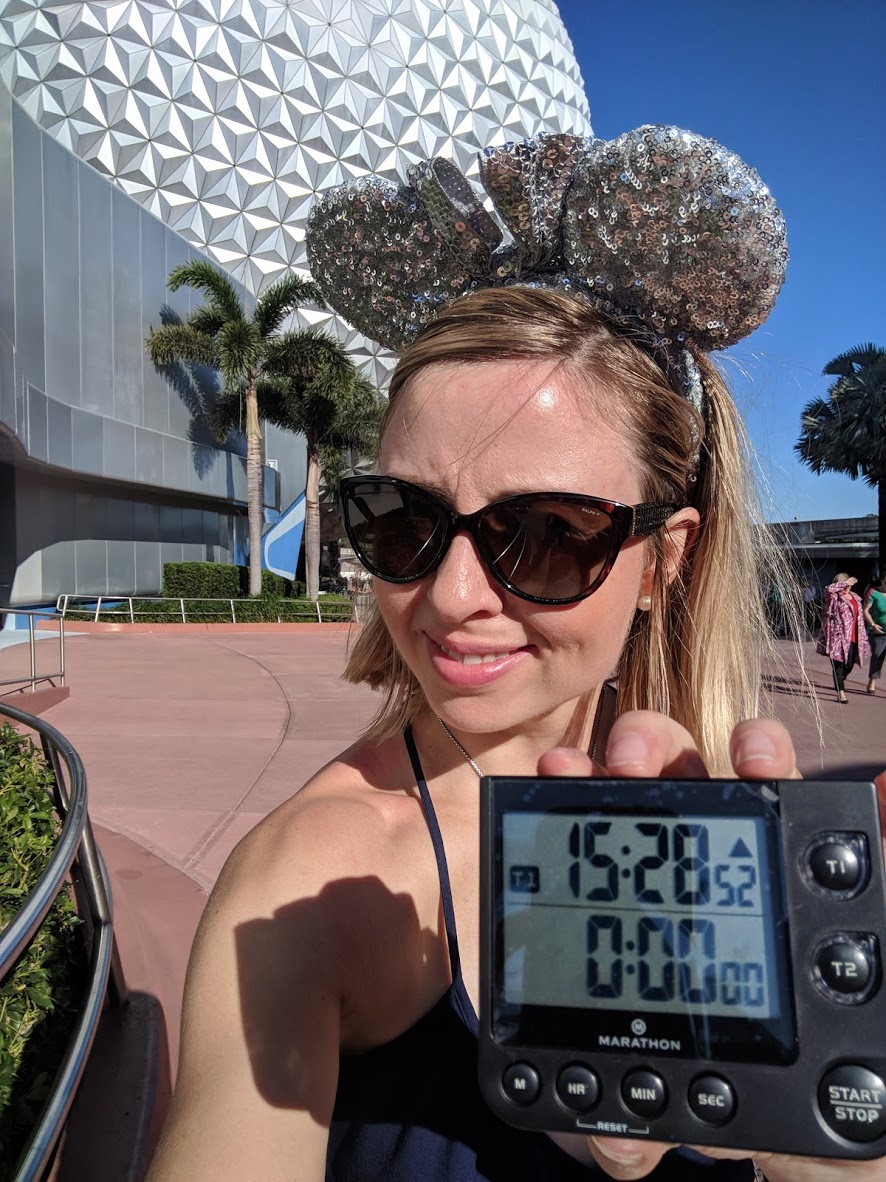 By the time I finished at EPCOT, I was behind schedule. I had underestimated how long it would take to clear the security check at each park. But thanks to some pre-panning, I possessed a FastPass for Rockin' Rollercoaster at Hollywood Studios. After a lengthy security check at the entrance (made worse by my MASSIVE backpack FULL of electronic gadgets), I made it in. Getting on the ride was easy with my FastPass, but riding an upside-down corkscrew with a 35-pound backpack was a little more difficult.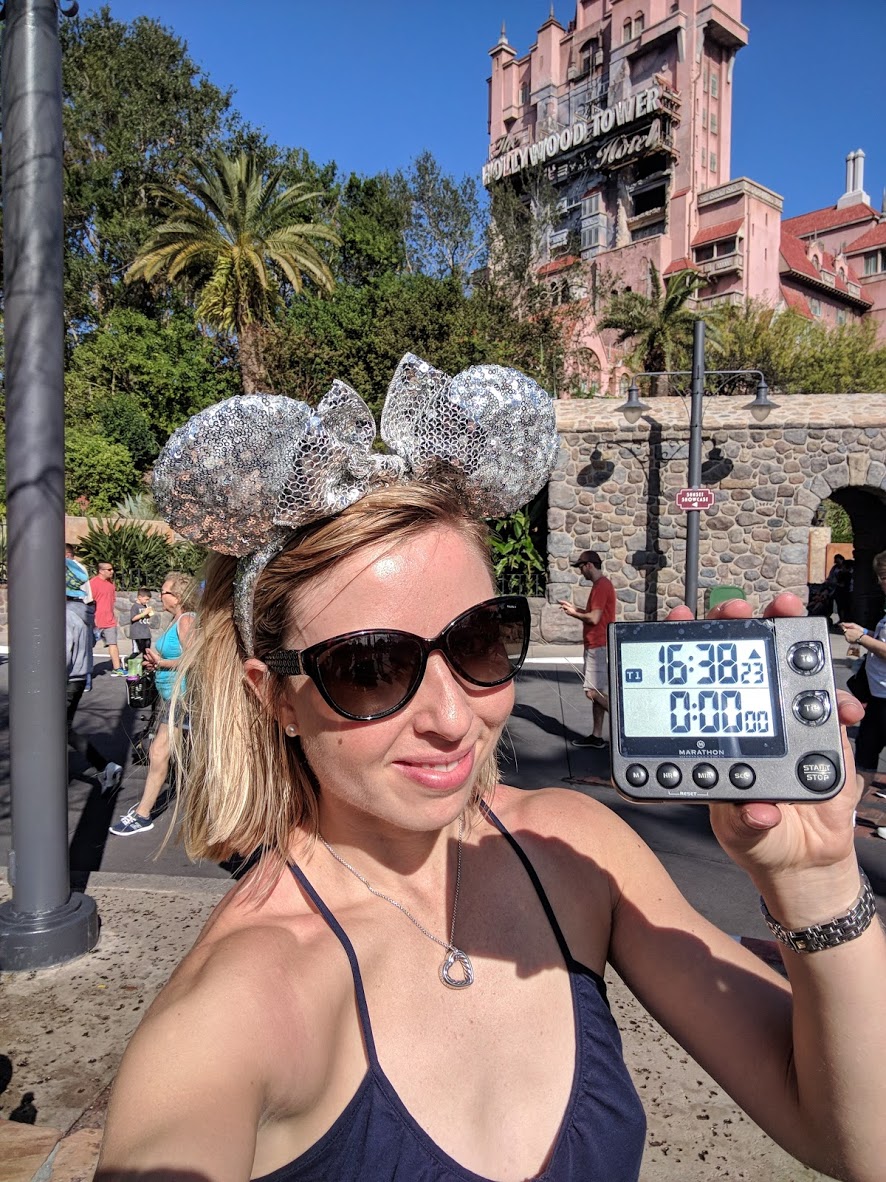 My last stop was Animal Kingdom where I sped through the single rider line for Expedition Everest. After finishing the ride, I ran out of the park and caught a taxi back to Orlando Airport. Thanks to TSA Pre Check, I was through security in no time and on my flight to Newark.
Lucky for me, the rumours of ground delays in Newark were false and I caught my connection.
Disneyland Paris (Hour 33)
I flew on the redeye from Orlando to Paris (via Newark) and landed at 7:35am. The tricky thing about this stop is that Disneyland Paris is easy to access from CDG by train (only 11 minutes), but more difficult by taxi. Unfortunately, train times are infrequent on this route. I needed to be on the 8:19am train or I would be stuck at the airport until 10:10am, making it impossible to visit both parks before my departing flight to Shanghai.
I needed a little luck for this one.
The TGV Debacle
When the plane landed in Paris at Terminal 1, I ran through the terminal to clear customs and headed to the train to change terminals. Maybe it was my stress level, but it felt like it took ages to get to Terminal 2! After stopping at multiple parking lots, we finally arrived at Terminal 2. I ran though the airport to get to the RER/TGV train station. But I didn't have my physical train ticket!
I managed to get to the train station with just 6 minutes to spare but couldn't find the machine that dispenses tickets. After waiting in line at the wrong ticket office, I was redirected to the machine with just 2 minutes to train departure. I ran over, printed my ticket, ran down the escalator. The train doors closed mere seconds after I got on board.
11 minutes later, I arrived at Marne La Vallee, the train station at Disneyland Paris. The park was cold, foggy and miserable looking compared to sunny Orlando, but I was thrilled to have made it with such a tight connection time.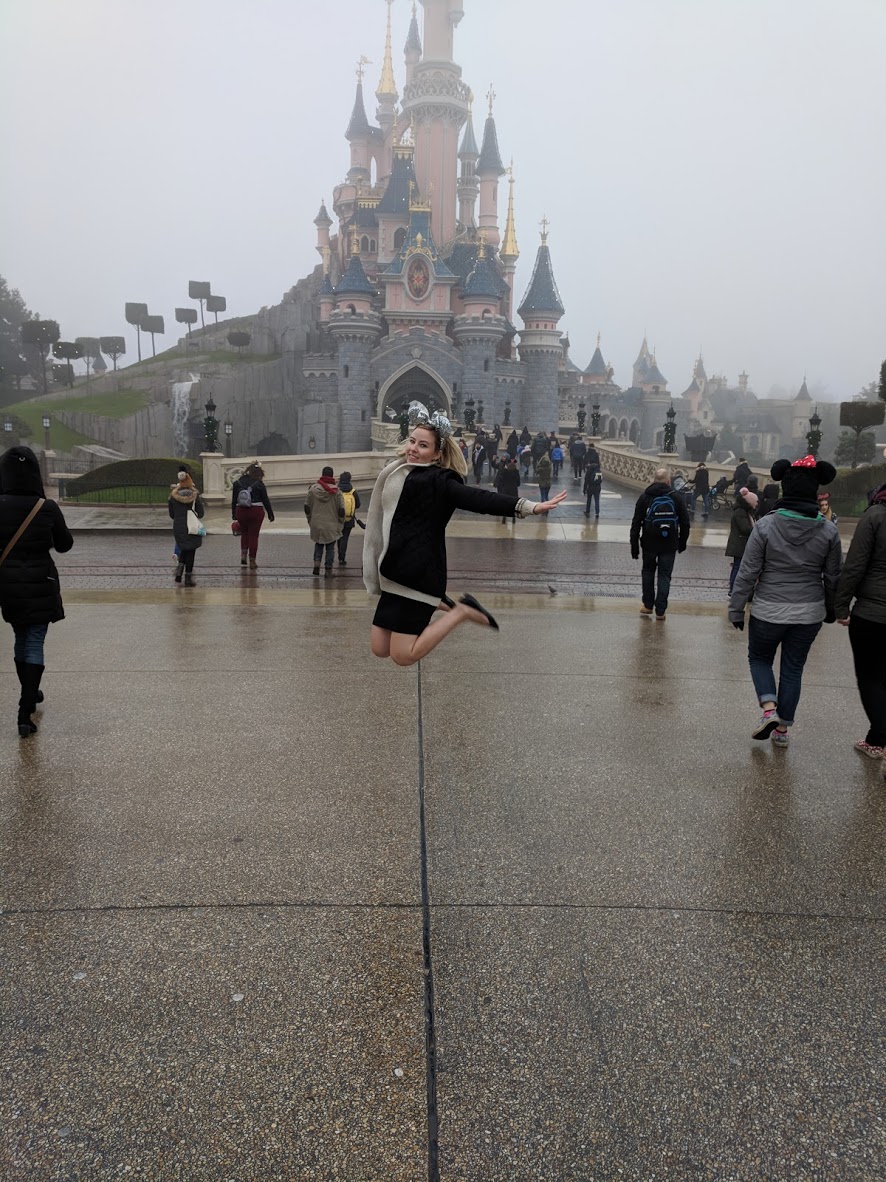 And when I got into the park, I encountered what would be the first of many language barriers to come – hardly anyone spoke English at all, which was a challenge in signing my witness statement. After meeting two Americans at Phantom Manor, I successfully completed the first park and headed to Walt Disney Studios.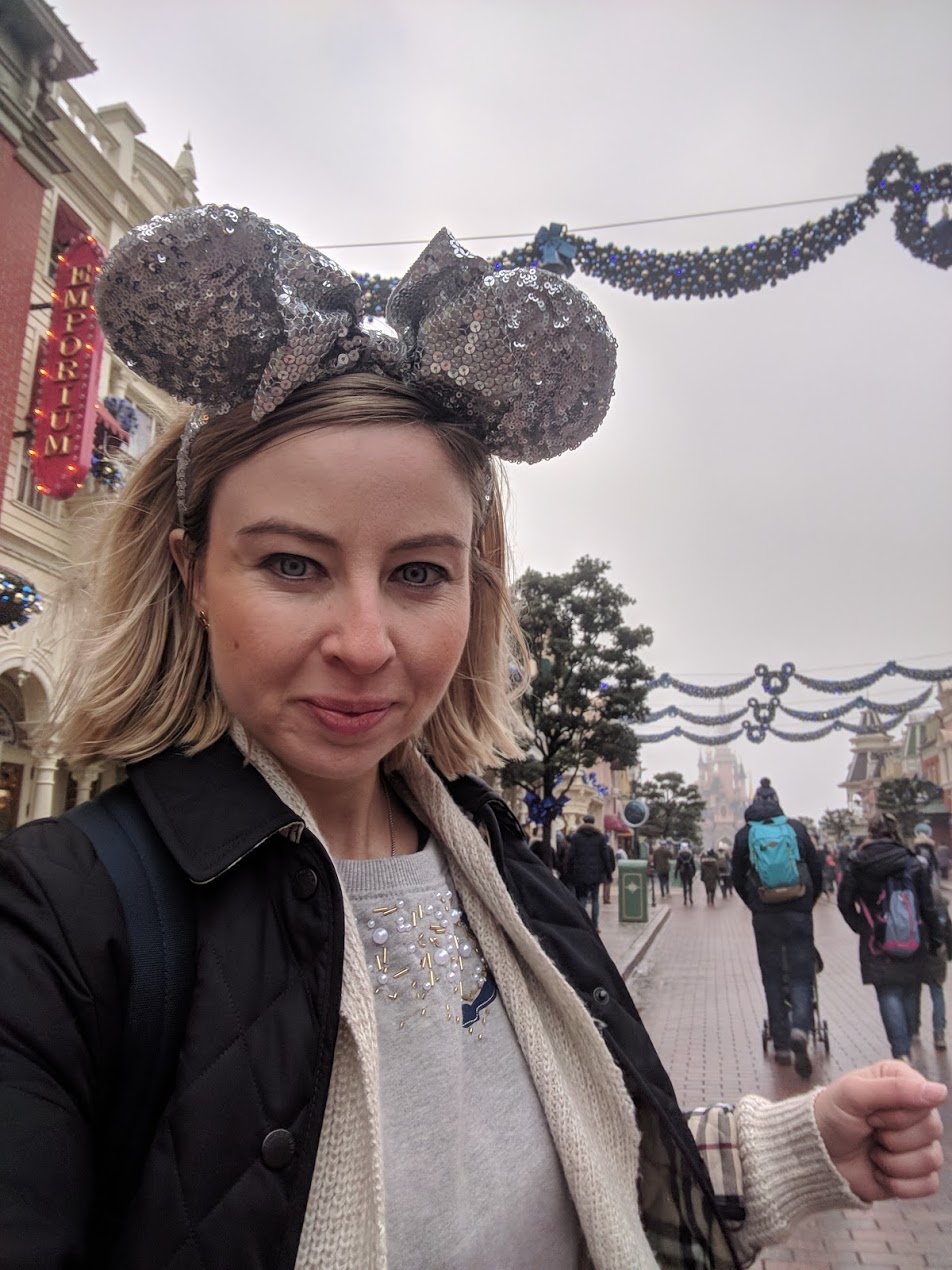 I raced to the ride with shortest wait (single rider line at Ratatouille) and to my surprise came across the most gracious Cast Members of my whole trip. I rode Ratatouille while Loïc & Moreno signed my documents. Much to my surprise, when I got off they ride, they had also written up vouchers for me to get a free coffee and a souvenir!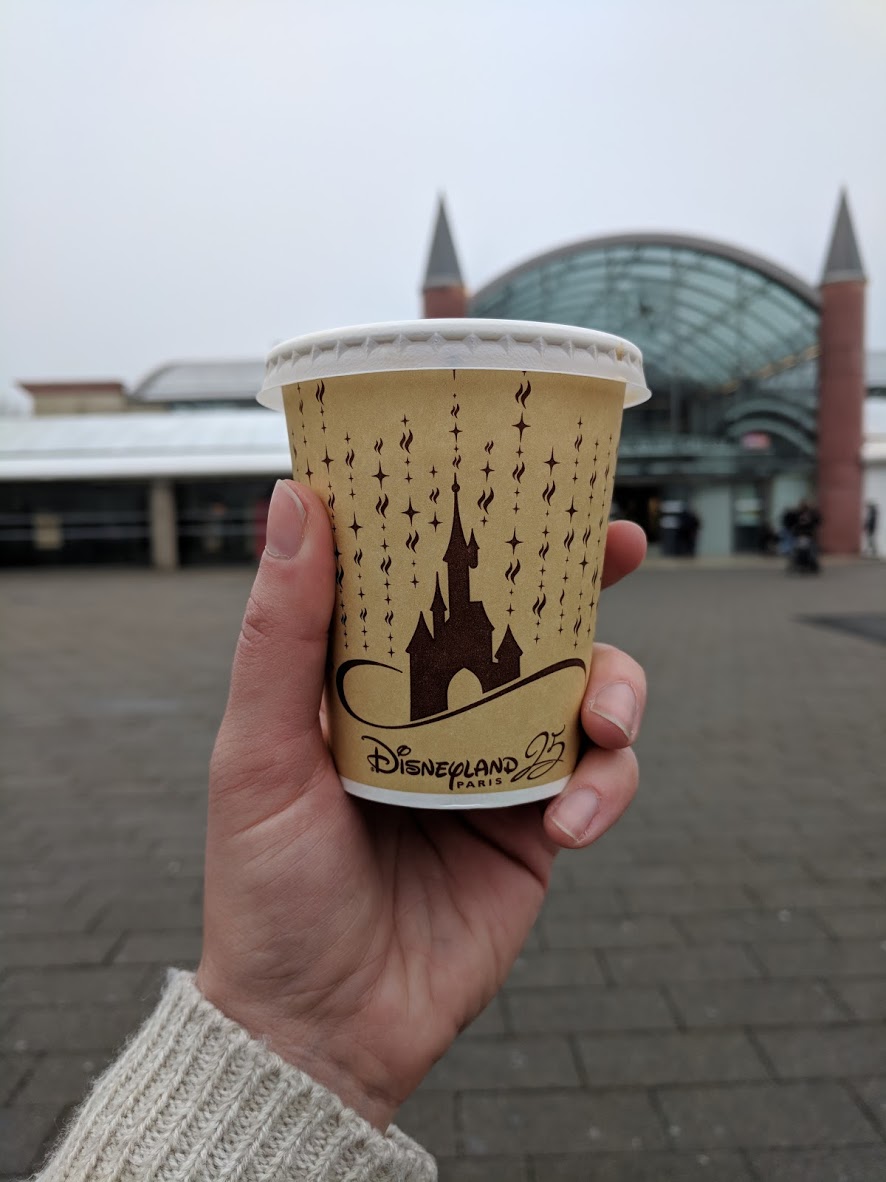 They were so kind, and I was SO desperate for a coffee that I decided to take a chance and stop in the cafe on my way out of the park. 
The Race Back to CDG
When I arrived at the train station, I discovered my 11:31am train was delayed by 20 minutes. As I waited, the delay increased to 31 minutes. I started to worry. This was one of the tightest connections of the entire trip to begin with. After waiting for what felt like an eternity, the train finally pulled out of the station in Disneyland Paris at 12:10pm. My Air France flight was departing at 1:35pm.
With heavy security at CDG, I was almost certain I would miss the flight. But I wasn't giving up. When the train arrived into CDG, I ran from the train station into Terminal 2, raced though customs (yeah EU passport!), and boarded a train to the departure gates. When I arrived at the other end, I found an endless security line. I must have waited twenty minutes before clearing security. Then I ran – though duty free, past Ladurée (not a moment to spare) and got to my gate as boarding was closing.
I had made it out of my most time-crunched stop (barely). With North America and Europe behind me, I was en route to my next stop…Shanghai.