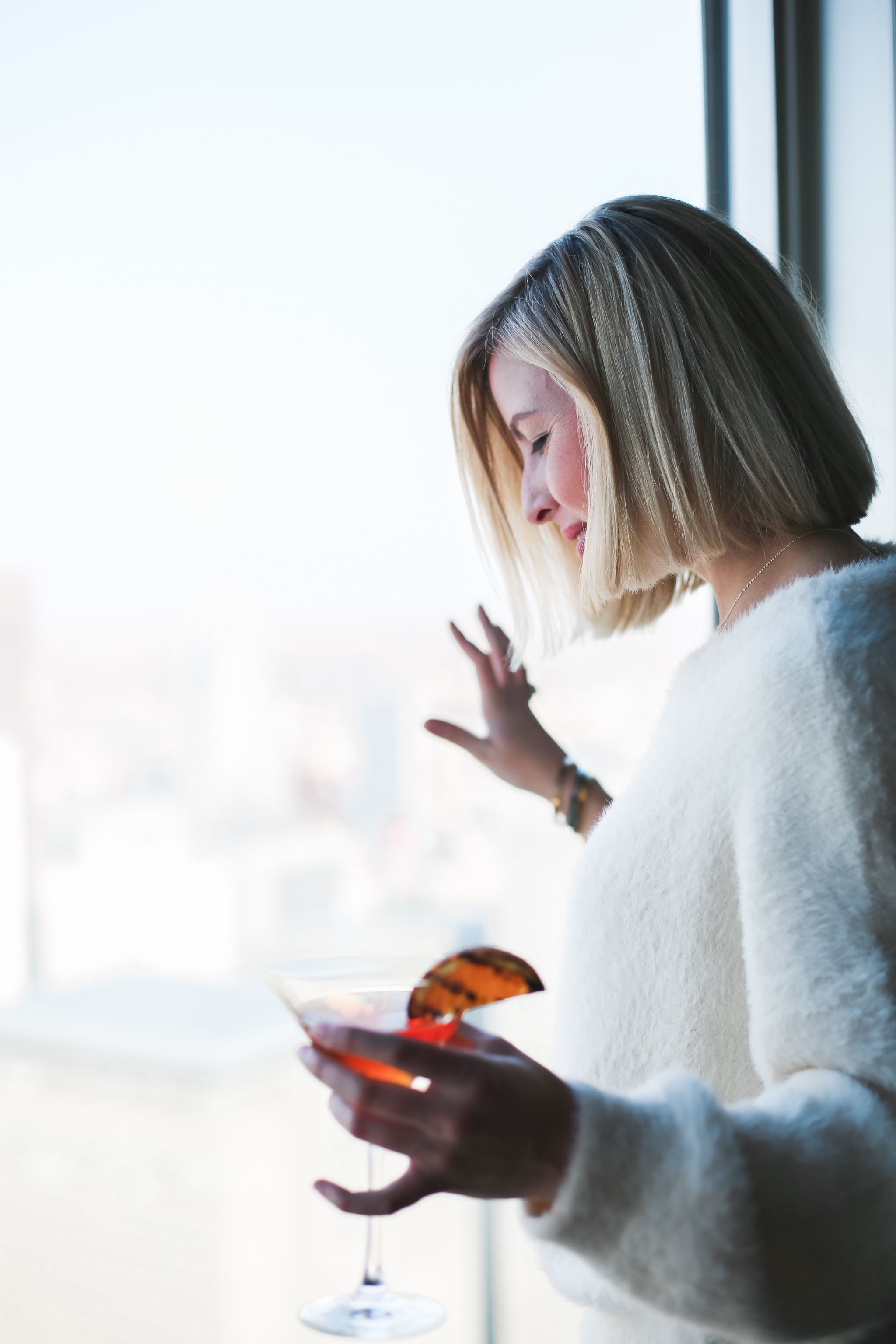 With my cognac-based Tuxedo Club in hand, I gazed across the city and savoured a view that was sure to make me the envy of the gods.
Situated high on the 52nd floor of the Park Hyatt Tokyo, the New York Grill is more than just one of Tokyo's best restaurants. It's a cultural icon.
Made famous for providing a cinematic backdrop to the cult classic Lost in Translation, the New York Grill remains as popular as ever today, especially with locals (always a good sign).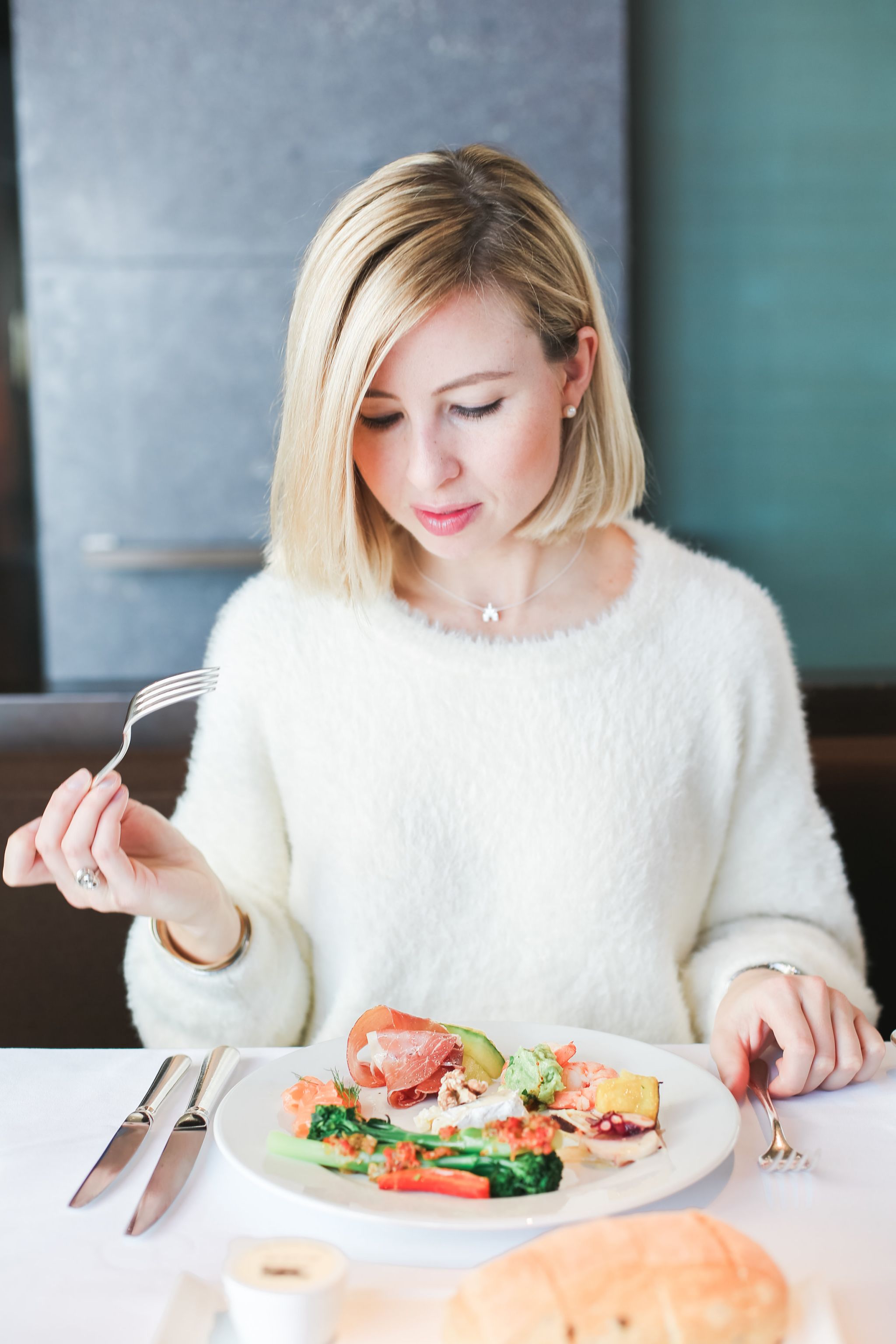 Having been here many times, I've always associated this place with the night. Dirty gin martinis, live jazz and cigarette smoke swirling in the air as the blinking red lights of Tokyo's skyline light my heart on fire. It's the insomniac's dream.
Returning to this restaurant for dinner each year has become a time-honoured family tradition as well. But on my most recent trip, I decided to drop in for a lunch to see if it's appeal holds up in the daylight.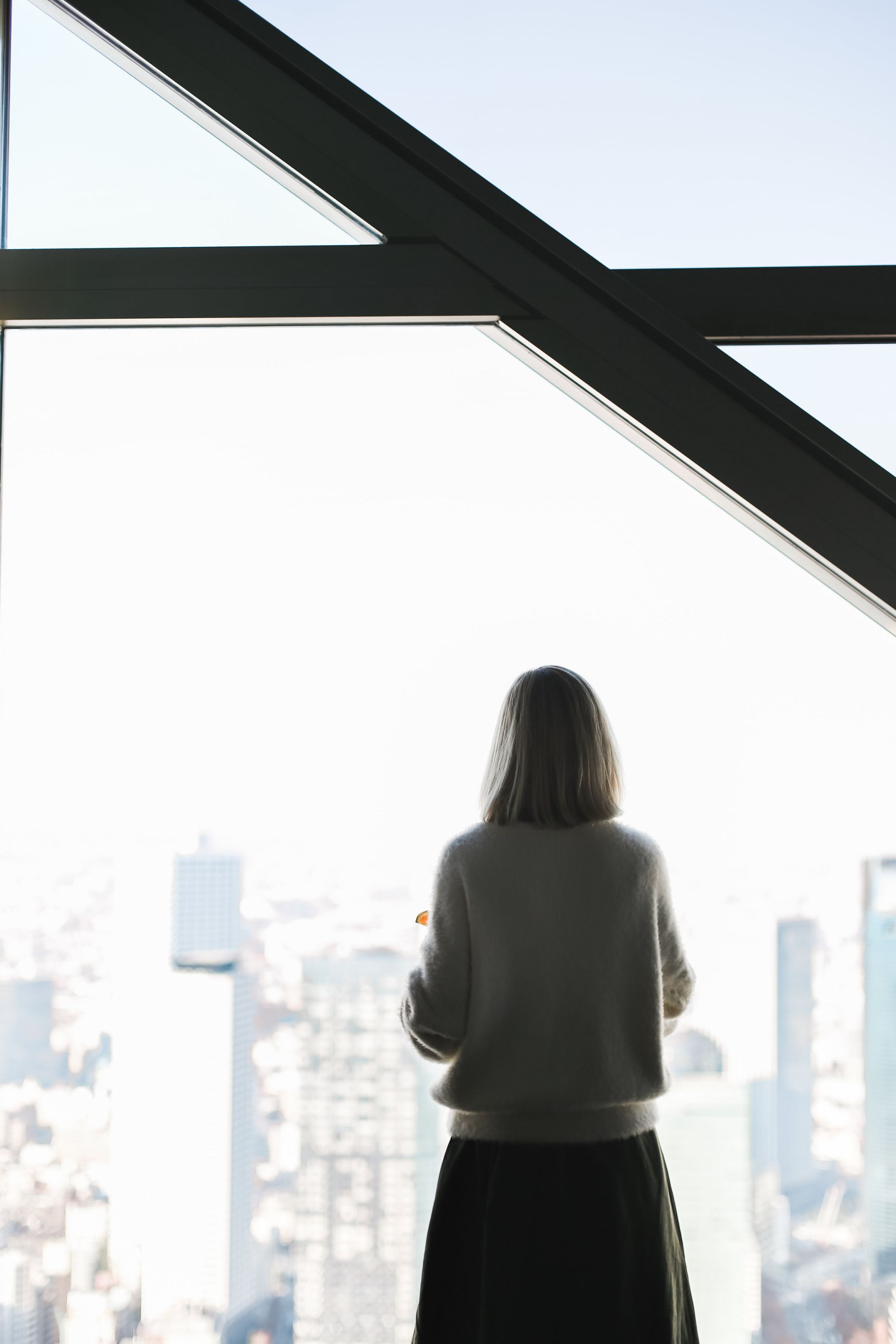 Lunching at the New York Grill
Dining at the New York Grill by day is remarkably different from visiting at night. And if you often suffer from food-related FoMO (fear of missing out), lunch might just be the way to go.
After settling in to my table, restaurant manager Moritz Kam explained how my culinary journey would unfold. Order a drink, pick a main, select your appetizers from the buffet, and enjoy. That simple.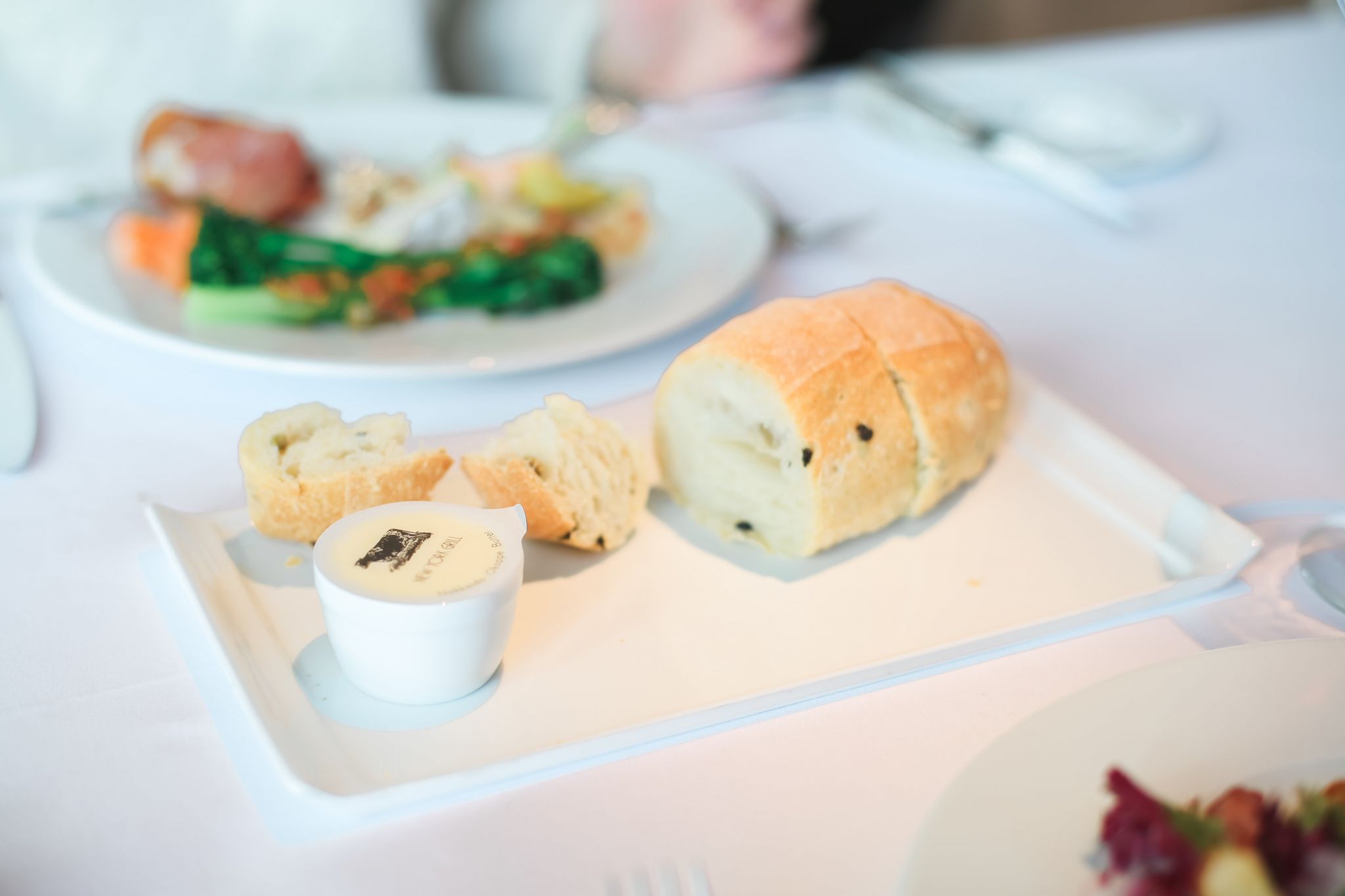 But First, A Drink
Crippled by indecision, I asked Moritz to recommend an interesting cocktail to start my lunch experience. A few moments later, he returned with the bright pink L.I.T. martini, a signature creation of the New York Bar. I lack a sophisticated palate for cocktails, but I had to put my faith in Moritz. This was no place for a run-of-the-mill chardonnay.
Upon my first sip, the delicate combination of Kikuizumi Daiginjo sake, sakura liqueur, peachtree, and cranberry struck me as delightfully refreshing. The perfect midday martini. Moritz had read me well.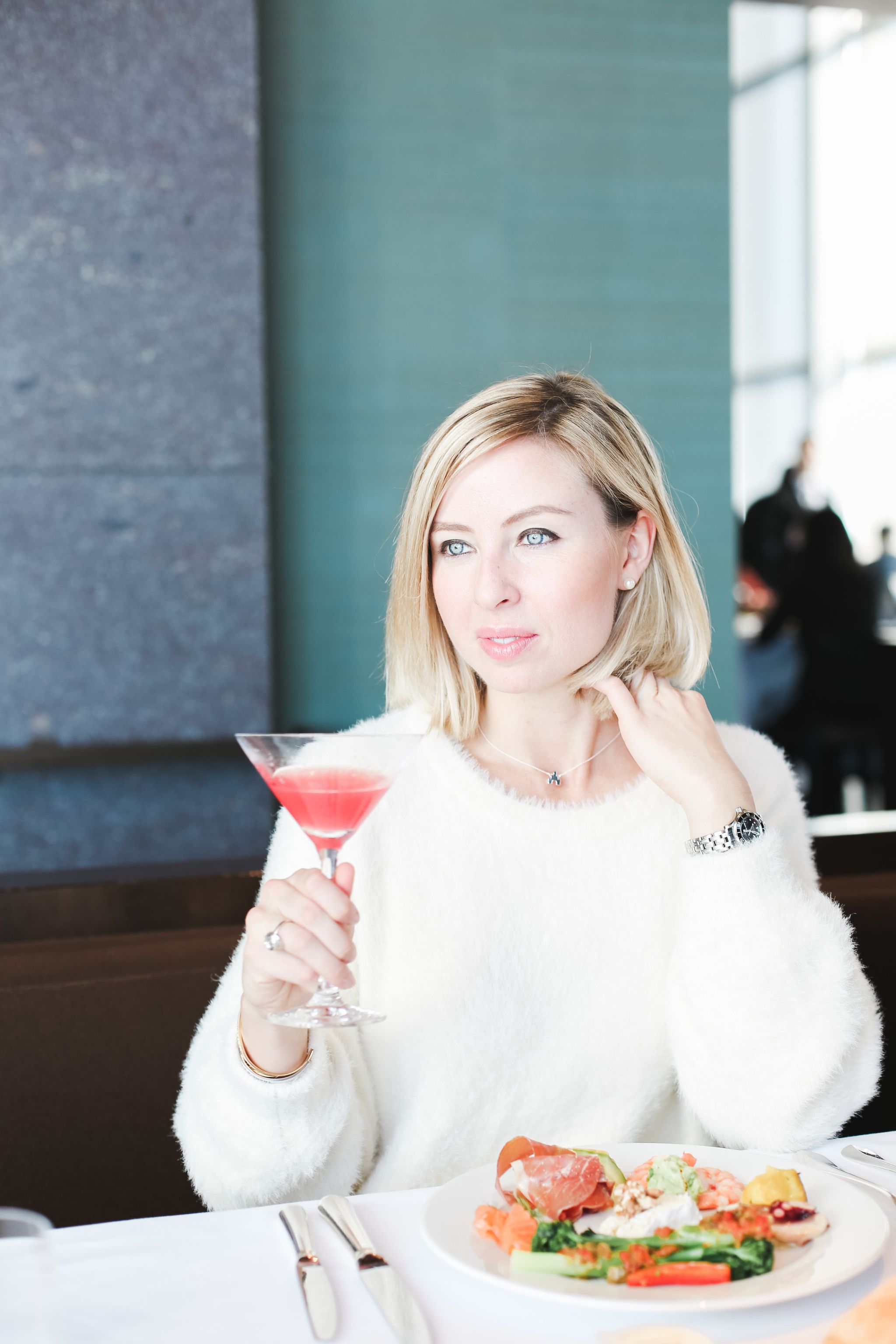 Perhaps it was the mental haze caused by my jet lag, but I couldn't figure out why it was called the L.I.T. martini. So I asked Mortiz, and he answered with a question. "Do you recall the opening shot in Lost in Translation?" Ahhh ha. Got it!
It was proof that, yet again, the Park Hyatt Tokyo has laid no shortage of Easter eggs for the astute observer's delight.
Decisions, Decisions
After a few sips I was ready to pick my main course. While I had been thinking about the Kobe beef I was advised that, if I planned to have an active day (yes I did, trampoline class starts at 5!) I ought to go for something a little lighter. Moritz suggested the Sendai tenderloin, took my order and led me to the buffet.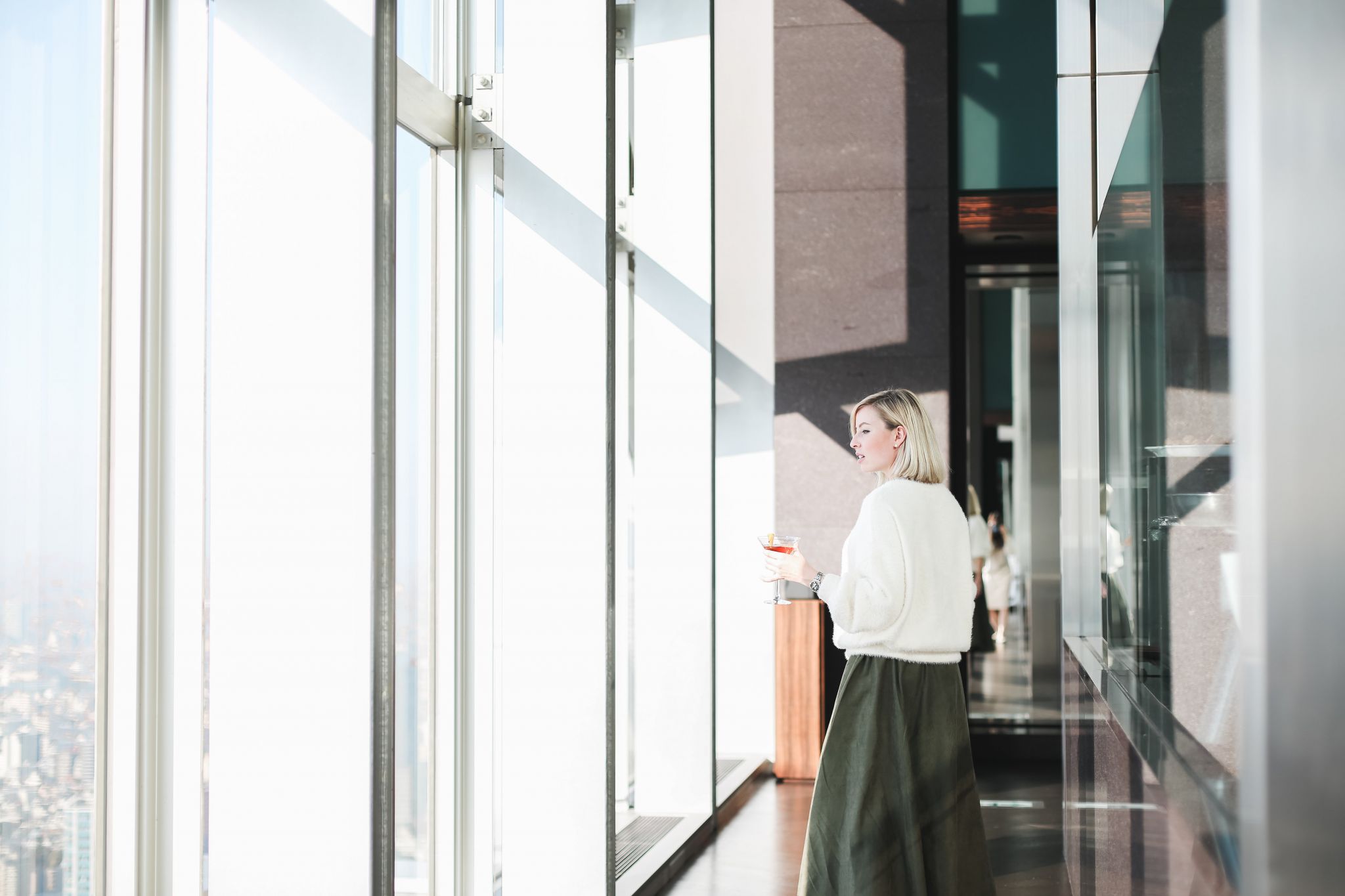 The "Buffet"
Where I come from, the term "buffet" has a barrage of negative associations. The mere mention of the word causes most Canadians to visualize a dingy, greasy all-you-can-eat Chinese restaurant in a suburban strip mall. So I must emphasize, this was not a "buffet" by North American standards. It was a feast beyond my wildest epicurean dreams.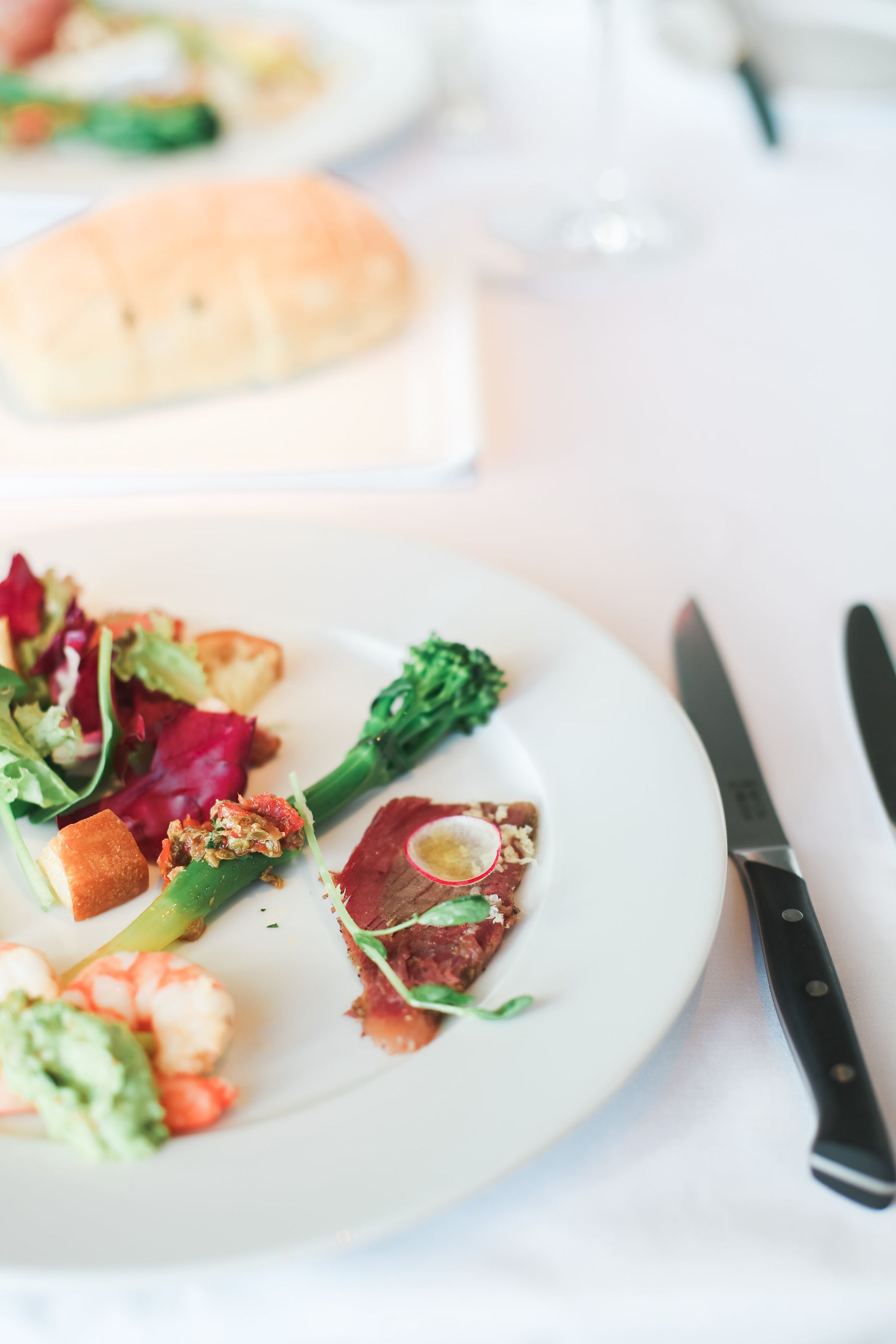 Caramelized goat cheese salad, almond-crusted broccolini, fresh guacamole, scallops, roasted Japanese pumpkin, shrimp, beef carpaccio, fresh figs… the list goes on. I filled my plate, returned to the table and indulged in some of the most flavourful dishes I had experienced in years. It became apparent that fresh local ingredients are the new focus of the recently appointed Chef de Cuisine, Steffan Heerdt.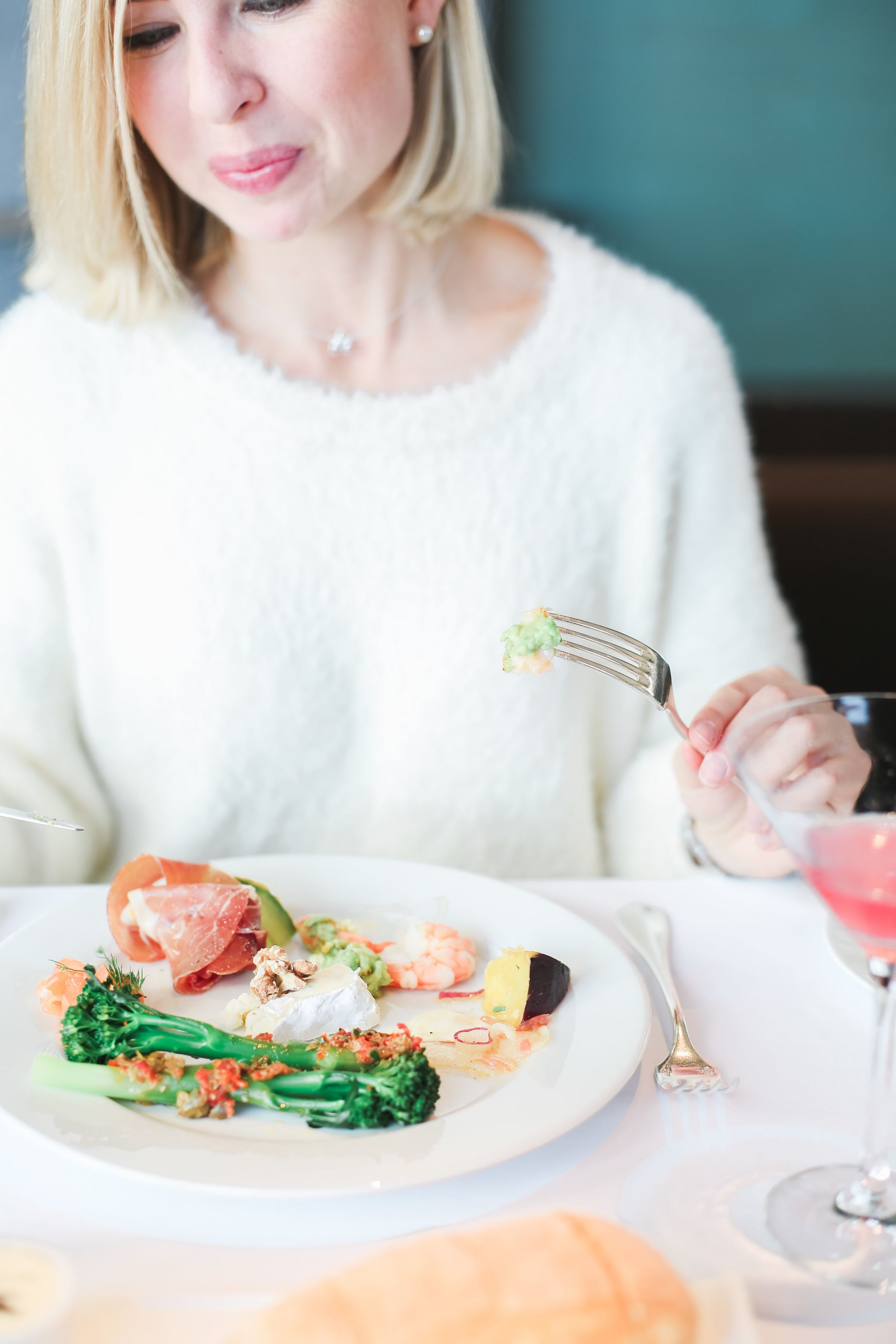 The Sendai Steak
Moritz choreographed my meal perfectly so that the Sendai steak arrived as I finished my appetizers.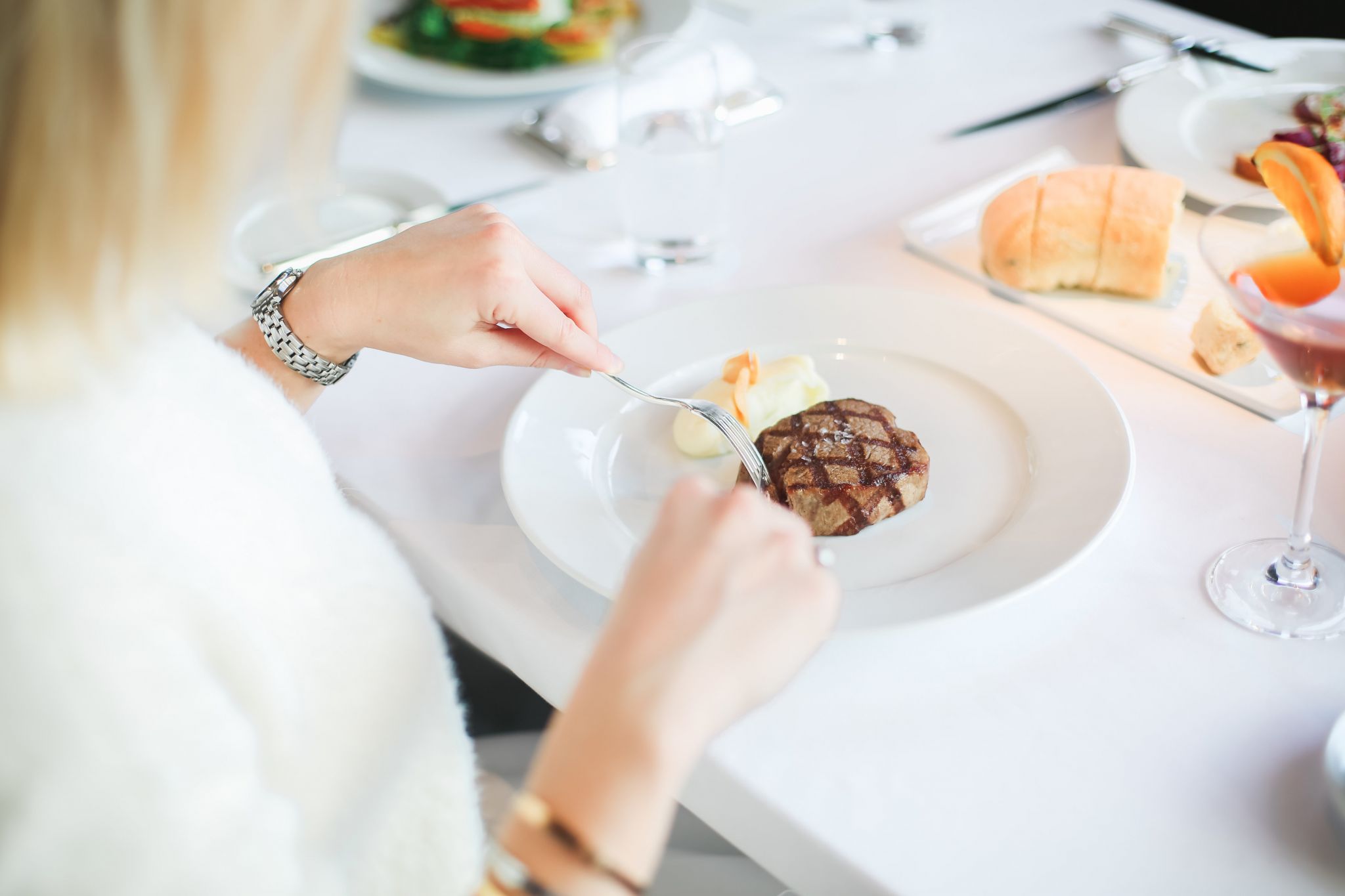 As I cut into the tenderloin, it shredded in half like butter revealing fibers that ran perfectly vertical from top to bottom. Named for the city in the Miyagi Prefecture where the livestock are raised, Sendai produces the highest quality cuts in all the world. In fact, over half of the A5 grade cows in 2016 came from Sendai.
My tenderloin was velvety smooth, succulent, and absolutely spectacular. I may never eat another steak again.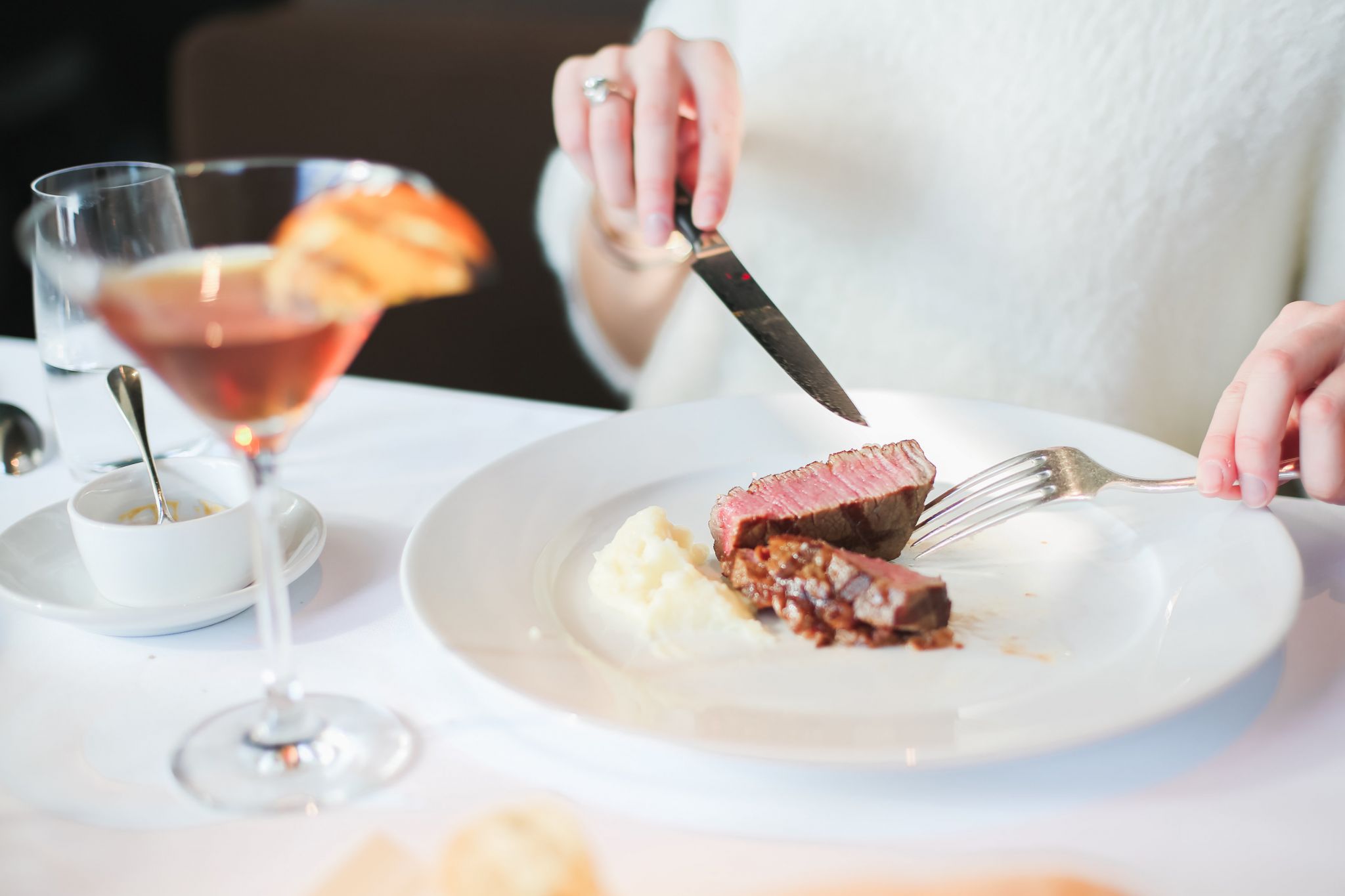 Another Drink
After the L.I.T. martini, I gave Moritz the carte blanche to pick my next drink. My only ask was that it be as intriguing as the last. And what came was a cognac-based martini with a grilled orange called the Tuxedo Club. It was delectable. And it was strong.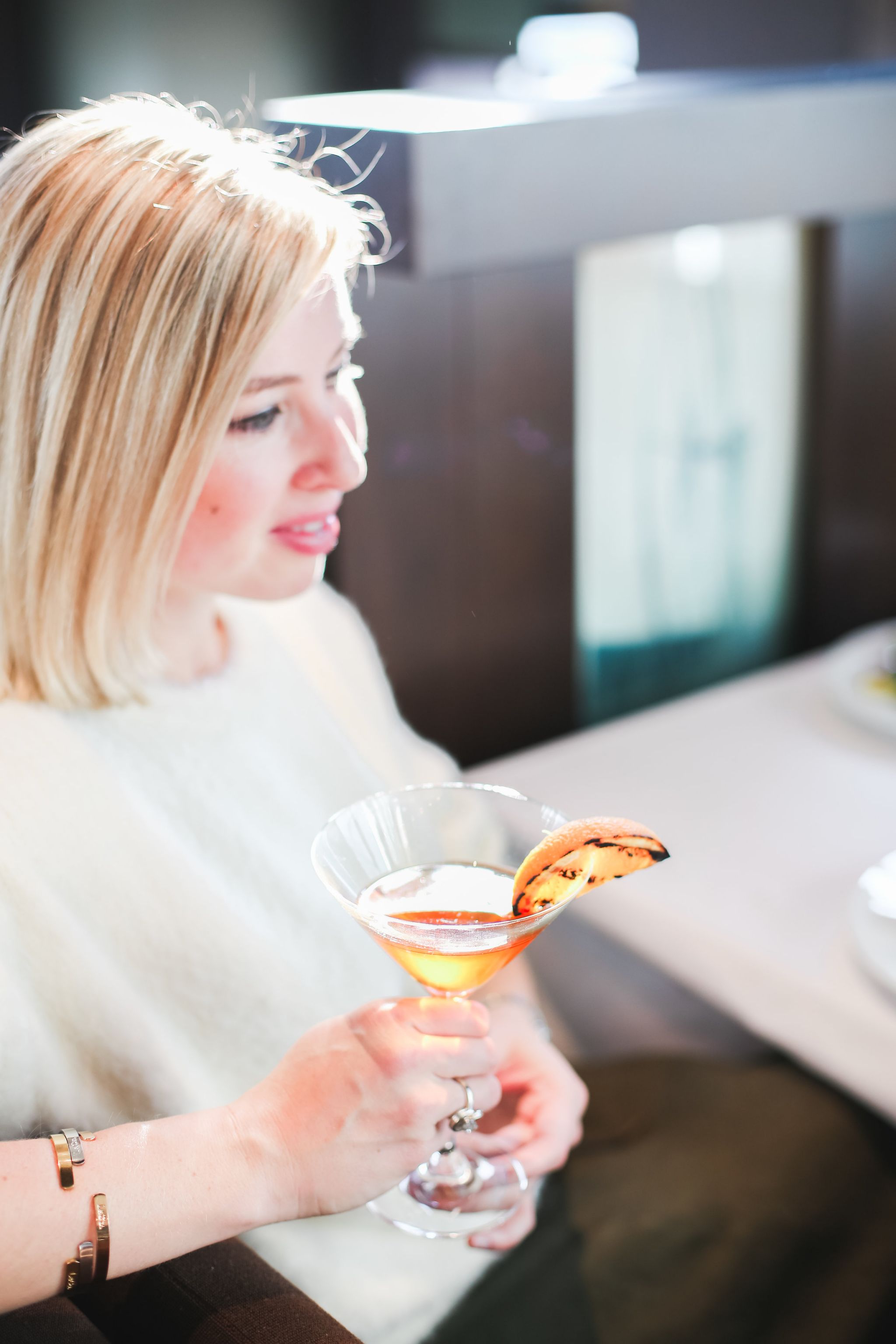 My attendance at this afternoon's trampoline class was starting to look a bit questionable.
Chef de Cuisine Steffan Heerdt
I barely had any room left for dessert, but I couldn't resist. Chocolate ganache, tarte au citron and other pastries provided the perfect ending to the perfect meal. Like every dish I'd experienced today, they too were prepared with the same precision and attention to detail.
I surmise that the Park Hyatt must be quite satisfied with their new chef, Steffan Heerdt. Appointed in 2017, Heerdt has already illustrated a passion and mastery of preparing seasonal and locally sourced produce. The simplicity and openness of the restaurant truly compliments the directness of his culinary style. He does not hide behind distracting, overbearing flavours. Instead he presents each ingredient honestly, allowing its inherent quality to take centre stage.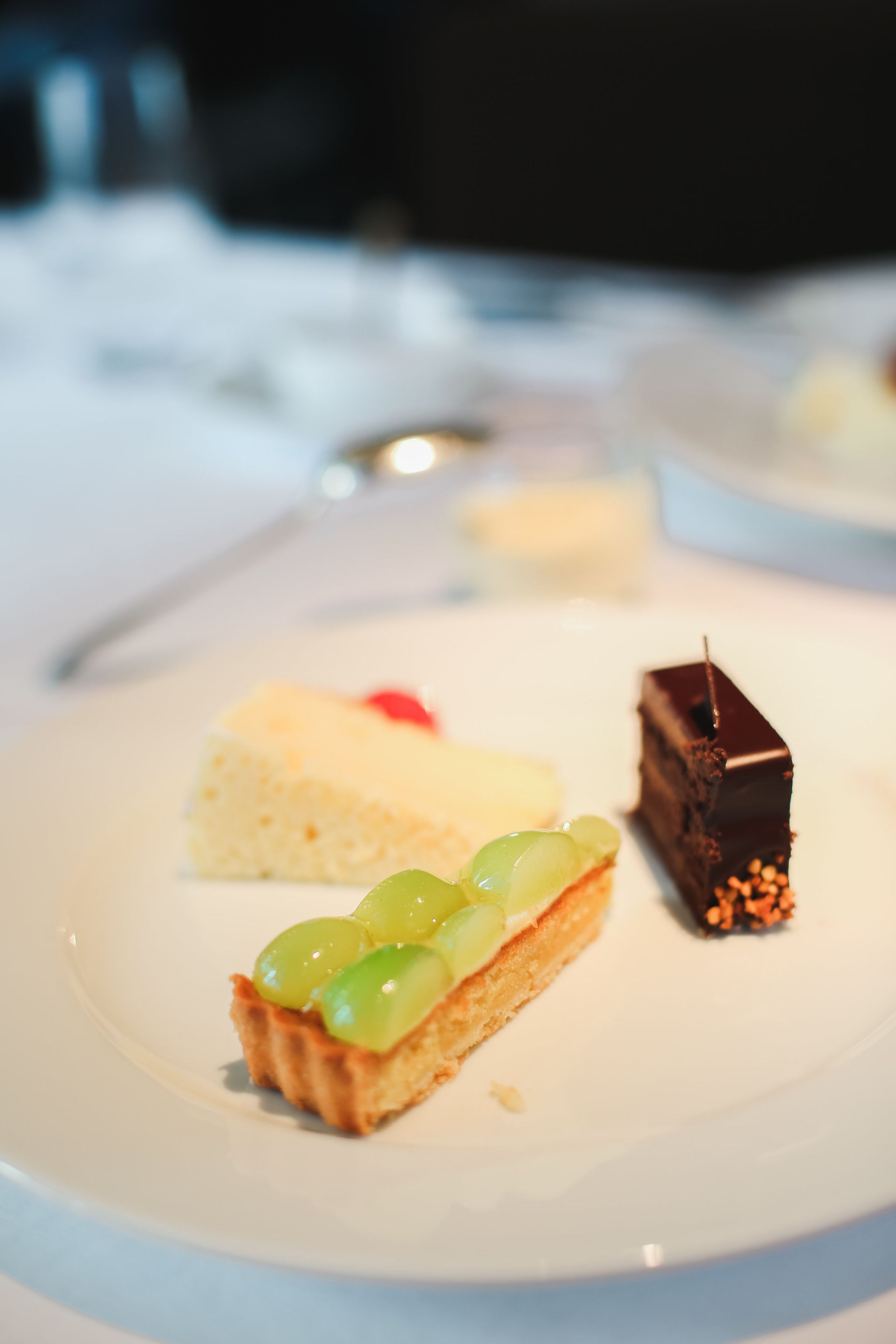 The Verdict
Lunch might be my new go-to at the New York Grill. Not just because jet lag makes staying awake until dinner time an uphill battle, but because it gave me the opportunity to try a multitude of Chef Heerdt's creations whilst savouring a daytime view of the city.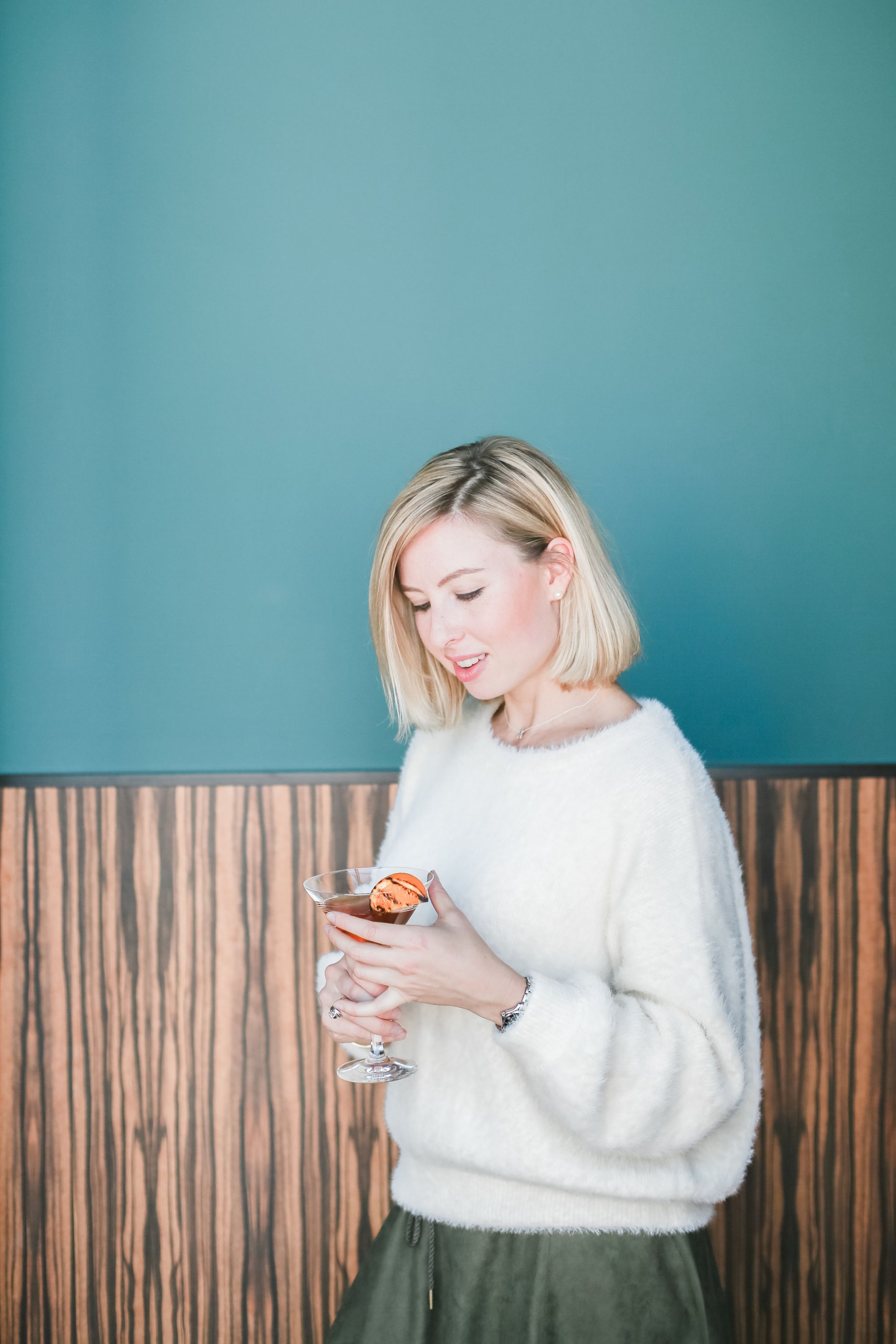 My exquisite meal proved, yet again, that this hotel has no shortage of tricks up it's sleeves to wow even the most seasoned guests. And if nothing else, it provides a view that will surely make your heart skip a beat.
New York Grill – Park Hyatt Tokyo