Countless people have asked me why, after three years, I STILL haven't written the final chapter of my GWR attempt. There are a few reasons…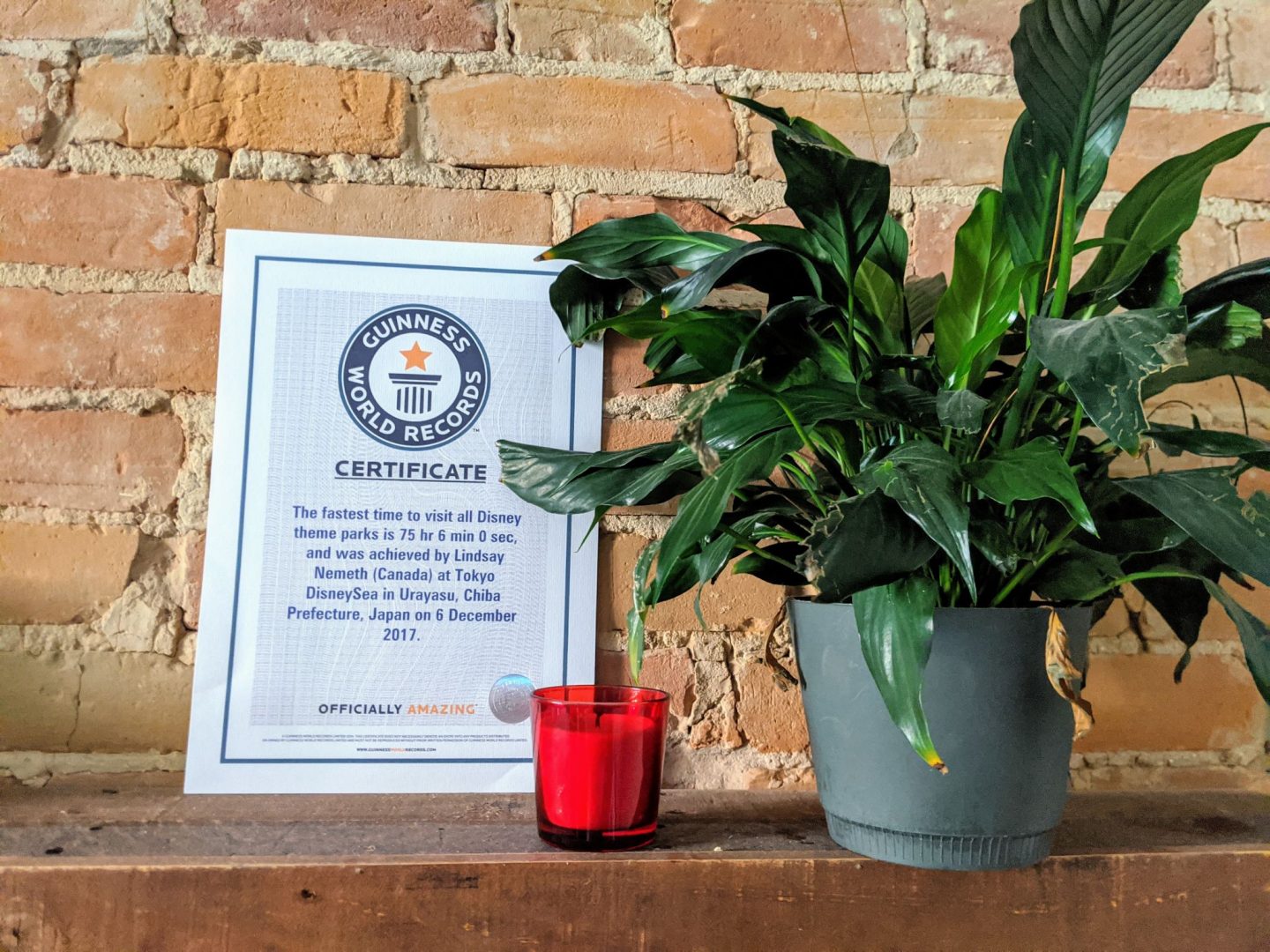 1. First of all, I have a very visual blog, and after fifty hours of sleeplessness, I didn't have one pretty picture I could post. Call me vain, but it's the truth.
2. Secondly, some readers have asked me for the EXACT details of my route (flight numbers and all) so that they could recreate and BEAT my world record. I wasn't exactly keen on sharing under these circumstances. But for a million reasons, it would be virtually impossible to recreate my journey in today's environment.
3. Lastly, I had been pretty busy up until this year. But a pandemic wiped out my travel calendar, so now I have loads of time.
So…here it is, the finally chapter for those of you who have asked for it. Sorry for the delay:
Shanghai Disneyland
After a thirteen-hour flight in Air France economy class, the 'fun factor' of my adventure had started to wane. This feeling intensified when I stepped off a plane into chilly Shanghai. With no time to spare, I took a taxi straight to Shanghai Disneyland.
Unlike the quick security lines I was accustomed to back in America, the lineup for park entry in Shanghai snaked back and forth for what seemed like miles. I stood for over an hour in line, packed tightly up against everyone, brooding in angst. Were my time estimates too optimistic? Would I miss my flight to Hong Kong and derail my world record attempt?
After an excruciatingly long wait, I emerged into a carbon copy of the Magic Kingdom, with Mandarin subtitles. I had to achieve all my tasks before getting back to the airport for my flight in just three hours. It seemed impossible.
I had pre-selected the ride I would go on to fulfill my GWR requirements. The obvious choice was Tron, a "semi-enclosed launched steel motorbike roller coaster attraction," whatever that means. I was curious, since this attraction is scheduled to open in Orlando in 2021, but never could I have imagined just how futuristic and exhilarating it would be. This was one of the highlights of my entire trip.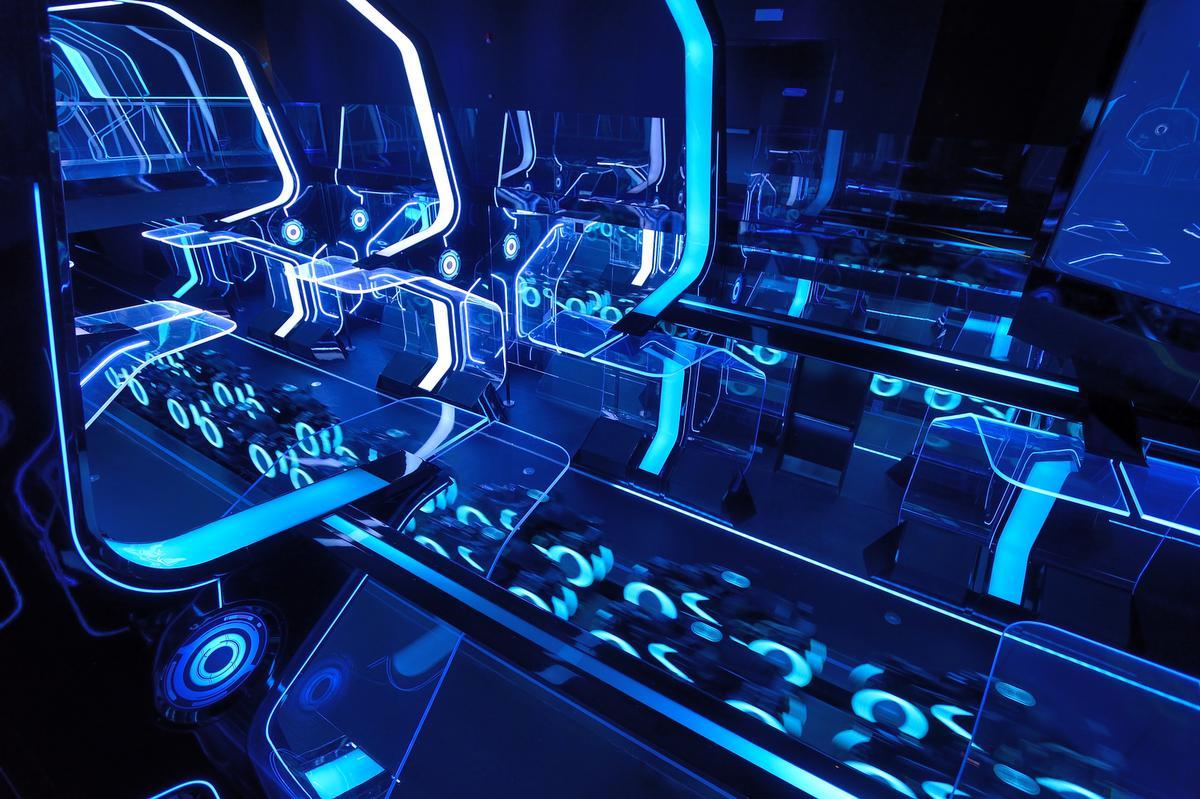 The park was beautiful and the cast members were incredibly friendly, but the language barrier seemed insurmountable. It was nearly impossible to get the evidence I needed as no one spoke enough English to sign my witness statements – a sobering reminder of how I sometimes take English for granted, especially when I'm abroad.
After searching far and wide for someone who spoke my language and was willing to sign what appeared like a legal document, I got what I needed an literally ran a mile to the transportation area where I flagged a taxi to take me back to PVG Airport, taking one last picture on the way out (below).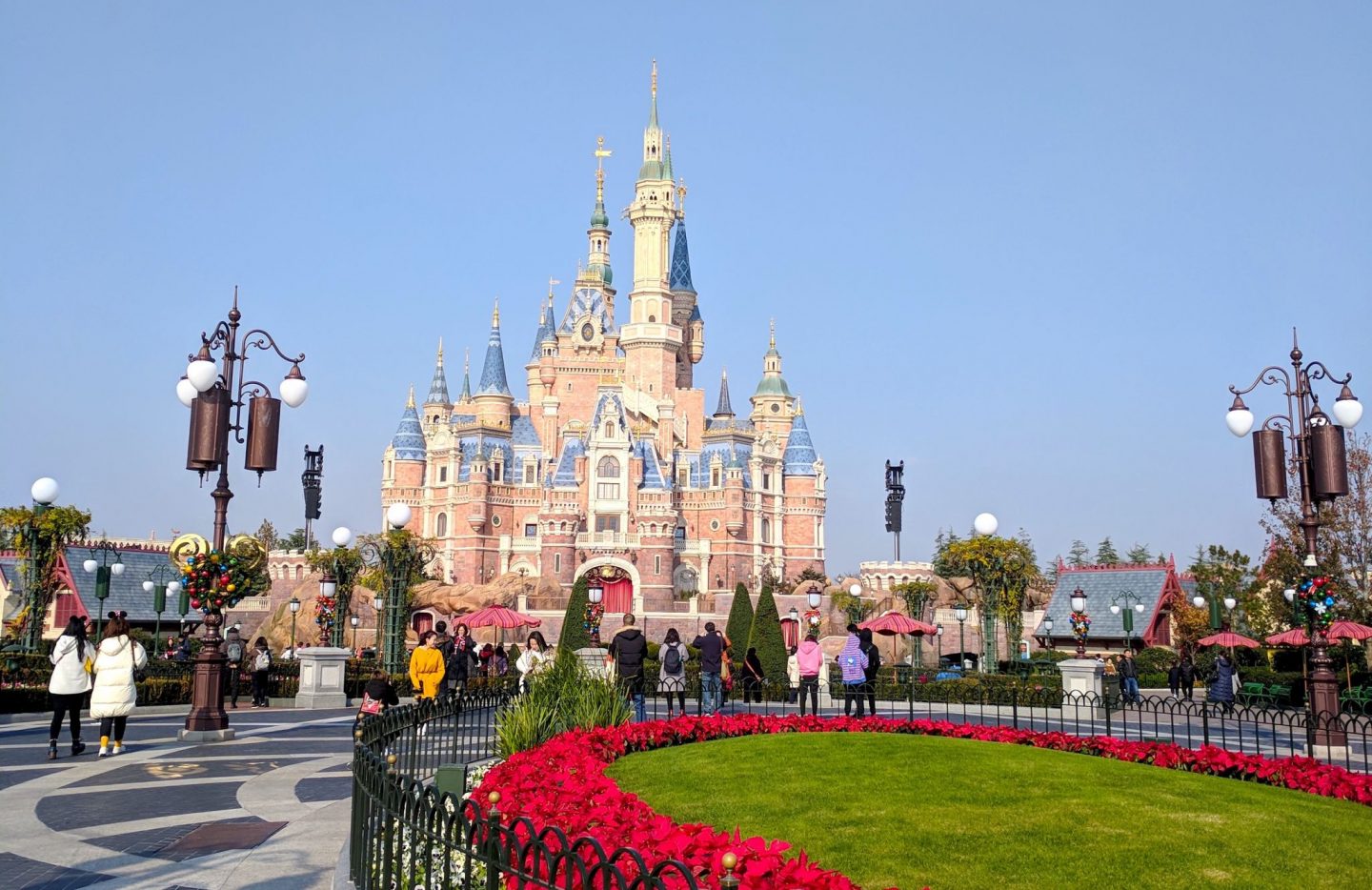 Hong Kong Disneyland
Barely making the flight, I arrived 2 hours later in hot, steamy Hong Kong. At this point I'd been awake for fifty hours and was getting crankier by the minute. But as a soft, tropical breeze blew through the palm trees, I felt like I was back in Florida. My spirits lifted, a little.
That afternoon was the single most relaxing leg of my entire trip. The weather was great and the lines were short. English was plentiful so I had no trouble getting witnesses to sign my statements. The attractions had distinct differences which surprised and delighted me – Thunder Mountain reversed directions, Mystic Manor (HK's take on the Haunted Mansion) contains no references to ghosts. And the park was not crowded, sadly owing to the state of political affairs at the time. When the sun set, I made my way back to the HKG.
Thank God for airport lounges – I was finally able to shower and have a nap for the first time in days.
When I landed in Tokyo after my 4th night on a red eye flight, I wanted nothing more than to stop and go to bed. But I had two more parks to do. Thanks to my naïveté, I assumed it would be easy enough – show up, do one ride and be done with it. This couldn't have been further from the truth.
Tokyo Disneyland & DisneySea
I arrived at the entrance of Tokyo Disneyland to a mass of people and the sad reality that the park didn't open for another two hours. The air was cold, just 8 degrees Celsius, so I sat waiting, on the cold pavement, trying to stay awake.
To specify, Tokyo has two parks – Tokyo Disneyland and DisneySea, both of which I needed to visit for my world record.
When the clock struck 9am, it was a mob scene. I couldn't bear the thought of another massive line up to get in, another broken conversation. And when I got in, the bureaucratic hurdles were worse than any other park.
Despite politeness, hardly anyone spoke English, and when they did, they did not feel comfortable signing a witness statement. After what seemed like an endless number of attempts, I found a Cast Member who asked her manager who then asked her manager, and so on so forth. Finally I broke though the red tape, got what I needed and made my way over to Tokyo DisneySea, my last park.
At this point I wanted to die. My legs ached, my eye burned from sleeplessness and I could not imagine fighting another battle to find a suitable witness. Luckily at the entrance, I came across a family of British expats who were visiting for the day. They agreed to be my witnesses and accompany me to my final challenge where I would do one ride and stop the clock. 75 hours and 6 minutes.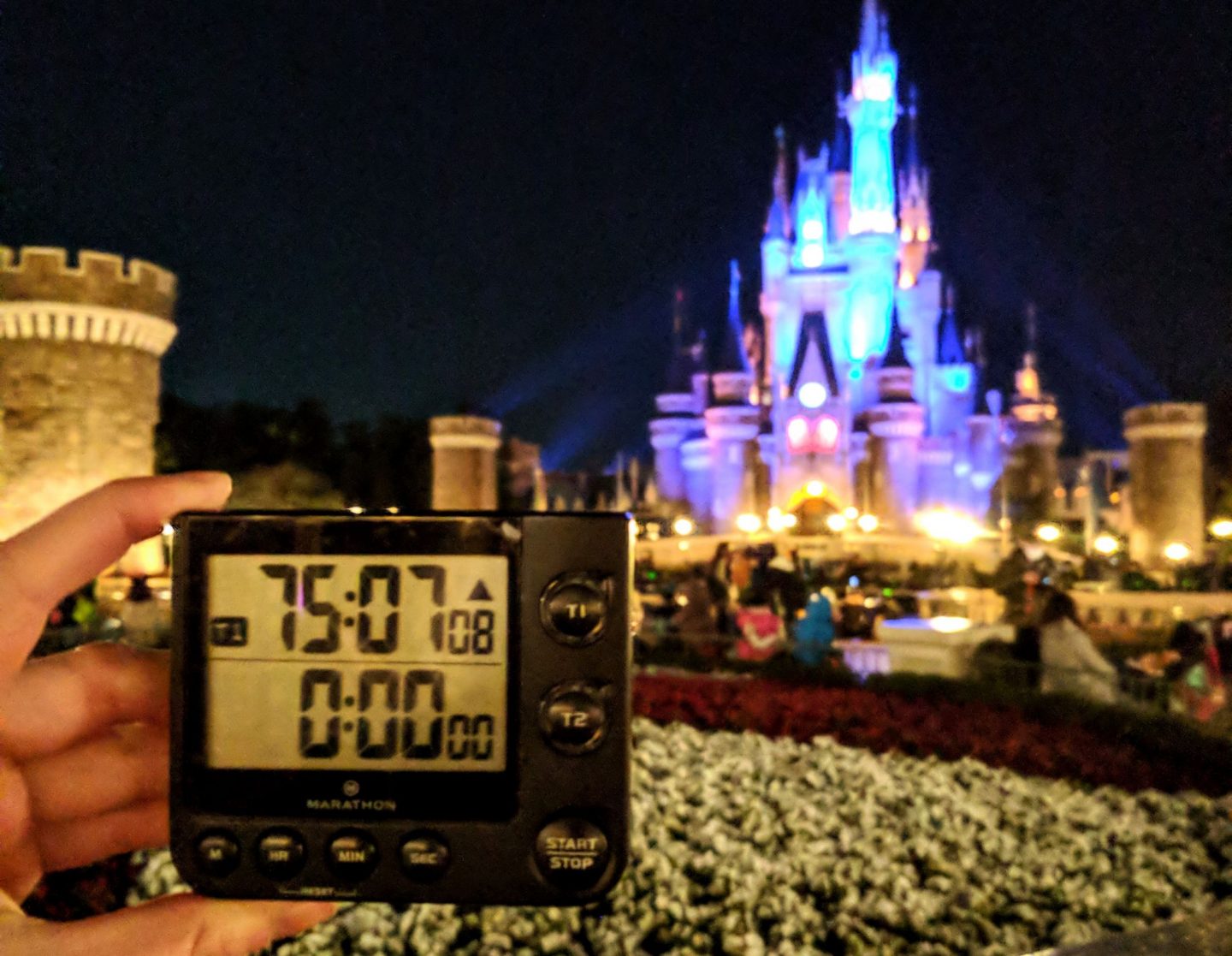 And with that, it was done. I lingered for a little while longer to try the Japanese variations of classic park fare, all of which looked as good as they tasted.
No more red eye flights, no more airport lounges, and no more "small world after-all" quips. I left the park, went to the Park Hyatt Tokyo for a stiff celebratory drink and the longest sleep of my life. I had set what I believe to be an unbeatable record and raised ~$4800 for the Air Canada Foundation.
THE END