In November, Alberta launched the COVID-19 Border Pilot Program – an initiative allowing Canadians returning from abroad to take an expedited COVID-19 test to avoid quarantining for 14 days.
This created an interesting opportunity – instead of sitting at home for 14 days, travellers coming home to Canada can go explore Alberta!
For many, a trip through the Canadian Rockies is considered a once in a lifetime opportunity. So when returning from Costa Rica, I decided to head to Alberta to slash my quarantine and visit three iconic Alberta destinations.
1. Banff
After spending two nights at the Fairmont Palliser in Calgary, we loaded our Jeep and drove into Banff National Park. The goal – ski Sunshine Village by day and unwind at the historic Fairmont Banff Springs hotel by night.
The Banff Springs Hotel was opened in 1888 by the Canadian Pacific Railway as one of the earliest of Canada's grand railway hotels. Considered one of the most famous hotels in Canada, it has hosted countless celebrities, such as Marilyn Monroe, Alfred Hitchcock and Barak Obama to name a few. The rooms are small but well-appointed, and the shared spaces are elegant and reminiscent of the golden railroad era.
In a province known for cattle and fossil fuels, the Banff Springs Hotel shows that Alberta can really pull off luxury too.
For anyone looking to ski in the Banff area, there are three options – Sunshine Village, Norquay and Lake Louise. Norquay offers the least vertical of the three, and Lake Louise was planned as our third stop. As a result, Sunshine was the obvious choice for our three days of skiing.
I wasn't sure what to expect of mid-November skiing, but was surprised (and relieved) to find that 70% of the runs were open. Fresh powder graced us each morning and lift lines were nonexistent. There were no crowds and the conditions were divine. Needless to say, Sunshine is one of the best places I've skied in Canada.
2. Jasper
After three days in Banff, it was time to pack up and drive the scenic Icefields Parkway to the Jasper Park Lodge.
Anyone embarking on this journey should take note – there are no gas stations between Lake Louise and Jasper, cell reception is patchy at best, and the winter road conditions can be harrowing. But these elements, if prepared for, merely add to the sense of adventure one feels when making the drive.
Also a Fairmont property, the Jasper Park Lodge feels like the rustic second-cousin of the elegant Banff Springs Hotel. Despite its modest and somewhat dated appearance, it offers quaintness rarely found at properties of such size.
Marmot Basin, Jasper's largest ski resort, has a high base elevation and the longest high-speed quad chair in the Canadian Rockies. Unfortunately, we got a late start and found the slopes in tatters by the time we got on the hill. (Apparently half the population of Edmonton had the same idea). Still, we enjoyed mostly sunny skies and great terrain. Though I probably won't be rushing back.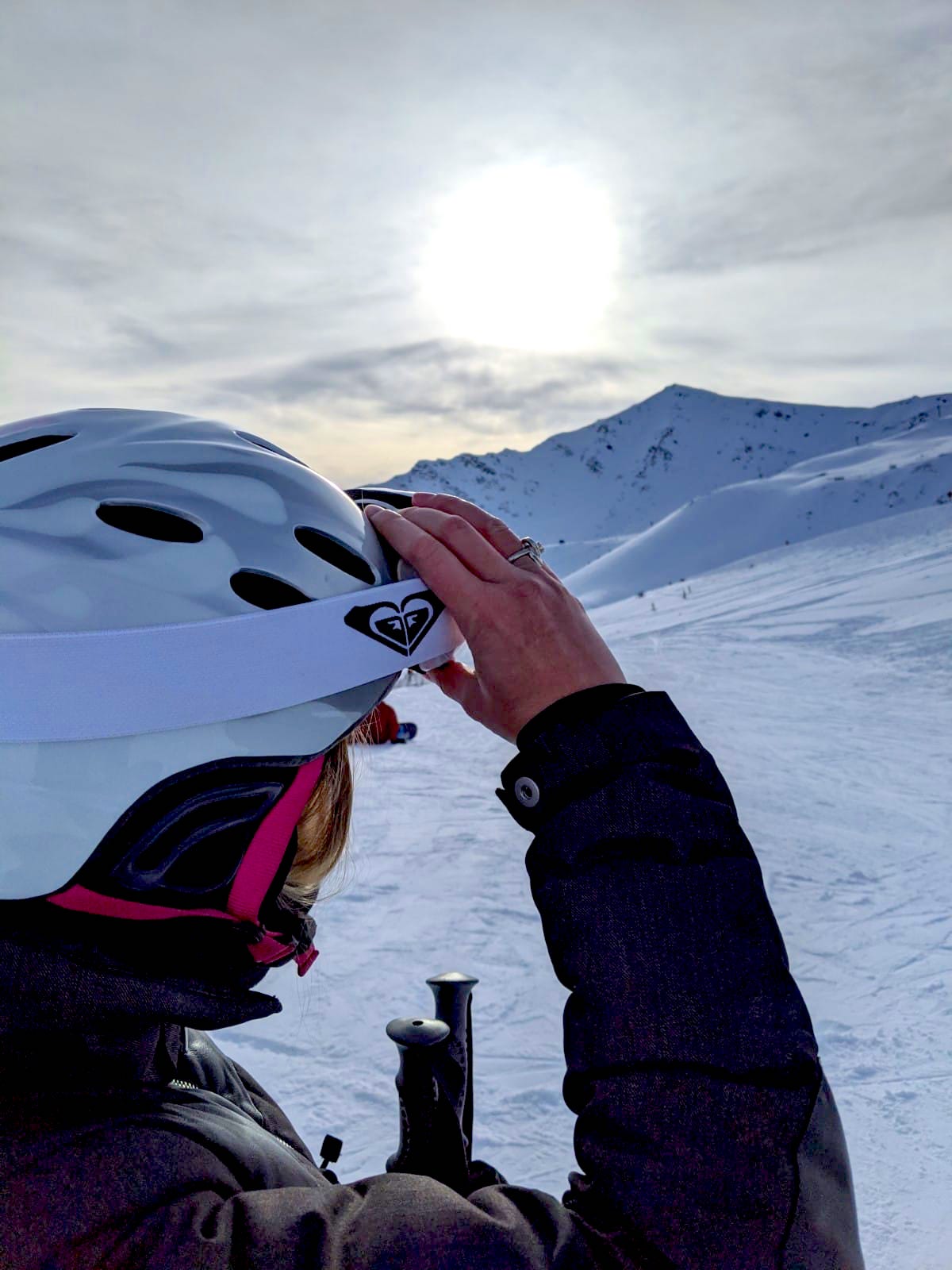 3. Lake Louise
After three nights in Jasper, we arrived to our final stop in Lake Louise, one of the most photographed locations in all of Canada. And we had it all to ourselves.
We quickly learned that the hotel was at 10% occupancy. That figure seemed shockingly low given most Canadians I know are desperate for a holiday right now. I quickly learned that the continued U.S.-Canadian border closure was much to blame for this. Apparently Americans make up the majority of guests in Lake Louise during the ski season.
We started to notice a consistent theme across all four Fairmont properties – really epic cocktails. Each property offers a unique selection of handcrafted libations. From the mouth-watering Emerald Mule at Jasper Park Lodge to the sparkling Madame Fleur in Calgary, the talented bar chefs use interesting bases like Veuve, Mezcal and Glenlivet to craft unique and memorable drinks, thus pushing the boundaries of the "lobby bar" into a whole new league.
After each cocktail-filled evening, we found it difficult to change out of our cozy bathrobes and into our snow pants each morning, but were always rewarded for it. The skiing and Lake Louise ski resort is simply spectacular. Boasting an opening date of October 27 this year, we were pleasantly surprised to find most of the mountain open, including many of the famed back bowls that put this resort on the map.
Why THIS is the winter to ski Alberta
A silver lining of this global pandemic is that we, as Canadians, have got this country all to ourselves!
Hotels are empty, internationally-renowned ski resorts feel like private ski hills. Best of all, the lack of crowds allow for adequate social distancing. All in all, Alberta's Rocky Mountains offer a much needed escape from the hum-drum monotony of pandemic life.