It's January 7th – also known as Christmas in the Russian Orthodox faith. Even though I'm 4,275 miles away, I can't help but reminisce about the Christmas holiday I spent in Russia.
Some say that "memories pay dividends". I find that especially relevant when looking back on 2020. With almost no place to go, I drew heavily from my memory bank to sustain me through my travel drought.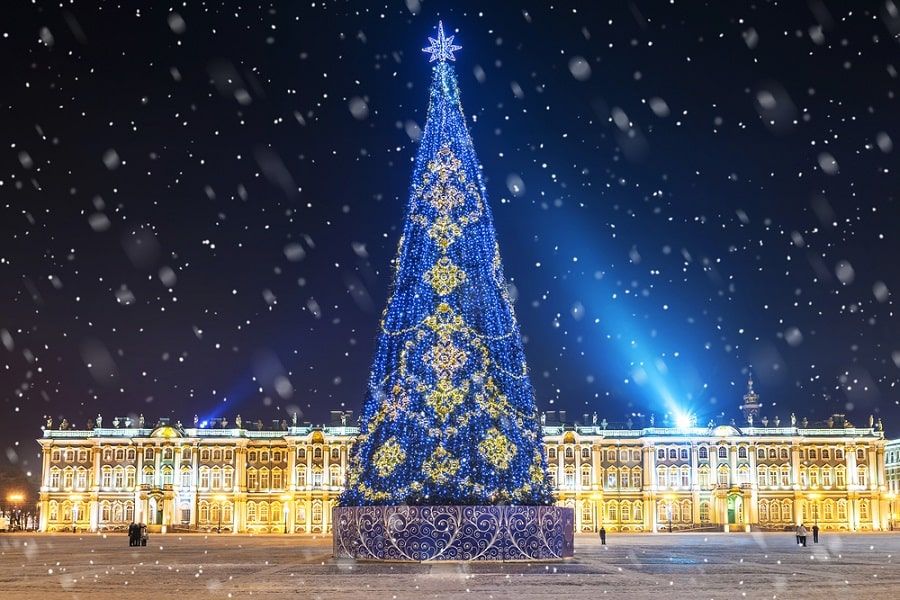 In the spirit of Russian Orthodox Christmas, below is a summary of 5 festive ways to celebrate the holiday season in Saint Petersburg:
1. Sample Russian Vodka & Caviar
The average Russian consumes 180 bottles of vodka a year—that's nearly a bottle every two days. While that might be a tad bit more than you're used to, tasting some of Russia's finer brands should be on your to-do list.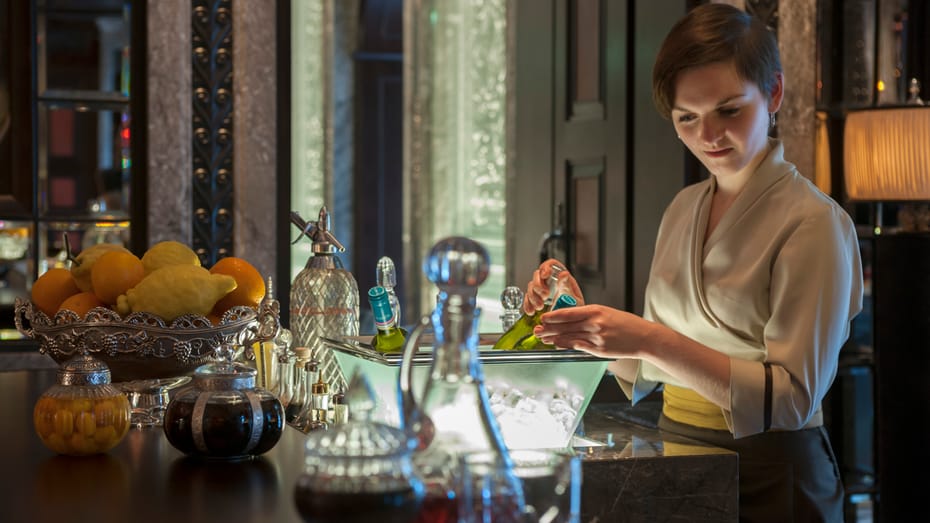 During our stay at the Four Seasons Lion Palace, we visited Xander Bar where our bartender guided us through a series of vodkas I'd never heard of, finishing off with Beluga Gold Line, highly revered for its five rounds of filtering. Before each glass, he encouraged us to take a закуска, a snack of sorts. This usually consists of pickled vegetables, bread or salami to round out the flavours and prevent excess drunkenness.
Still peckish, and quite drunk (despite our закуска), we decided to try Russian caviar for the first time. We opted for the Osetra Caspian, which is priced somewhere between a snack and a splurge. But if you're in the mood to celebrate, try the world famous Beluga caviar, of which 50g will run you RUB 18,000 (~$240 USD).
2. See The Nutcracker
Marius Petipa's The Nutcracker debuted in 1892 at Saint Petersburg's Imperial Mariinsky Theatre. Though initially slow to gain popularity, it eventually became one of the most celebrated ballets of all time.
For Christmas, I received tickets to The Nutcracker at the Mikhailovsky Theatre, one of the four historic theatres showing the production. This venue's opulent marble and gold interiors were unlike anyplace I'd been before. Tickets are notoriously hard to come by, especially at the intimate Hermitage theatre, so book well in advance.
The show unfolded in two parts, separated by an intermission during which guests, mostly Russian, snacked on smoked salmon and Veuve in the lobby. Tourists are all but non-existent at the Mikhailovsky production, something that adds to the truly local feel of the show.
The historical significance of seeing this particular ballet in this particular city was not lost on me. And it's one I've dreamt about every Christmas since.
3. Visit the Hermitage Museum
The State Hermitage is one of the largest museums in the world, second only to the Louvre in size. Established in 1764 when Empress Catherine the Great acquired an impressive collection of paintings, the museum is the largest display of paintings in the world. The museum exhibits pieces from world famous artists such as Picasso, Da Vinci and Rembrandt.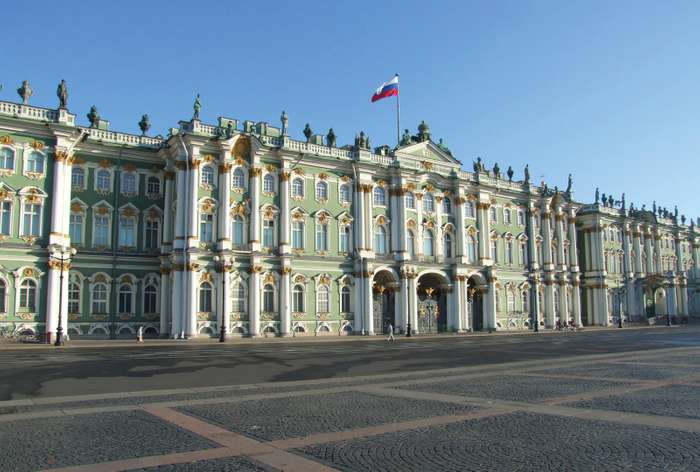 Aside from a vast collection of art, the ornate halls of the Hermitage bore witness to many tumultuous events in Russian history. Up until the October Revolution of 1917, the Winter Palace (now connected to, and part of, the Hermitage) served as an imperial residence. In November 1917, the Romonov's were violently expelled and it was declared a museum.  The 19th century saw it transformed into a field hospital at times, bombed during the German invasion of the Soviet Union, and pieces clandestinely sold at auctions abroad. All-in-all a great place to brush up on your Russian history and be awestruck by its grandeur.
4. Experience a Russian Banya
No trip to Russia is complete without visiting a banya, or bathhouse. At the time of our visit, the Four Seasons Lion Palace offered "curated experiences", such as personalized culinary tours and private tours of the Hermitage. In our case, we opted for the "Russian Banya" experience. And an experience it was.
On the day of our excursion, we were driven to the village of Syargi, 15 miles out of the city. Traffic is terrible in Saint Petersburg, so the journey took nearly two hours. After creeping through the sprawling post-Soviet landscape, we eventually arrived at Охта Парк (Ohta Park) and shown to our private cabin in the woods. One by one, they treated us to the classic spa experience which in NO WAY resembled the fluffy "aromatherapy" massages of the West.
First, I was led into a small wooden hut super heated by a roaring wood fire. My two large burly guides handed me a felt hat to wear and showed me to my treatment table. Unlike the soft supima cotton sheets at my local Toronto spa, this was a bed of loose, prickly straw. They motioned for me to lay down, face first, and then slathered hot honey all over my back. Just as I started to settle into my coarse barnyard bed, the 'treatment' began. One by one, they flogged me with the birch branches. Over and over again. Wailing on me for what felt like eternity.
While one flailed, the other hammered on a large brass gong. I had to wonder why going to a banya was so popular.
Eventually the flogging subsided – my captors lead me outside and forced me into an ice bath. For how long, I asked, they said nothing. When it was over, they bundled me up in blankets, put me on a swing and told me to stay there until it stopped moving. And that was it.
I left feeling ridiculous, intrigued and oddly relaxed. And I would do it again in a heartbeat.
5. Sleep like a Tsar
Saint Petersburg, which served as the capital of the Russian Empire for more than 200 years, is full of palaces. While you may be drawn to the Sofitel's modern aesthetic, a palace is where you really want to stay. Guarded by two marble lions at the entrance, the Four Seasons sits within the walls of a 19th-century royal palace in the Admiralteysky district. Here, opulent stylings of imperial Russia are alive and well – and every bit as inspiring as they were centuries ago. 
With great restaurants and world-class service, I will undoubtedly return to this beautiful hotel on my next visit to Saint Petersburg.
Next time in Russia…
Writing this article reminded me of one thing – my trip to Russia was undeniably one of the best travel experiences of my life. It also reminded me that we saw but a sliver of all this jaw-dropping beautiful city has to offer. So while I can say I scratched it off the bucket list, I will hardly consider that to be my last visit.