Lindsay and Victoria here, the Co-Founders of Amble & Pearl.
It all started with the belief that you don't have to quit your day job to indulge in all the pleasures that this world has to offer. We've all been there – in a routine life that doesn't seem like much of a life at all. We hope our experiences inspire you to see that it is possible for you too to amble around the planet and explore hidden pearls that are just waiting to be uncovered.
We came together to create a blog that stylishly features the latest in product and lifestyle trends, the world's most luxurious hotels, finest dining experiences including the most beautiful locales and spas around the globe. All it takes is an open mind and an extra vacation day or two for you to experience the finer things in life.
When we're not jet setting around the world in search of our new favourite haunt, we've got our feet firmly planet at home in Toronto. We consider ourselves global citizens, mostly because feel connected to each experience we have … and also because we've lived everywhere from Dubai, UAE to Cambridge, U.K. (Brownie points?)
Here's how we see it: travel is transformational (we're living proof). Each destination is beautiful in its unique way, and so we're here to share those with you in hopes that you too live well and travel often.
Xo
P.S. Twenty years from now you will be more disappointed by the things you didn't do than what you did. Just saying. ; )
More about me, Lindsay…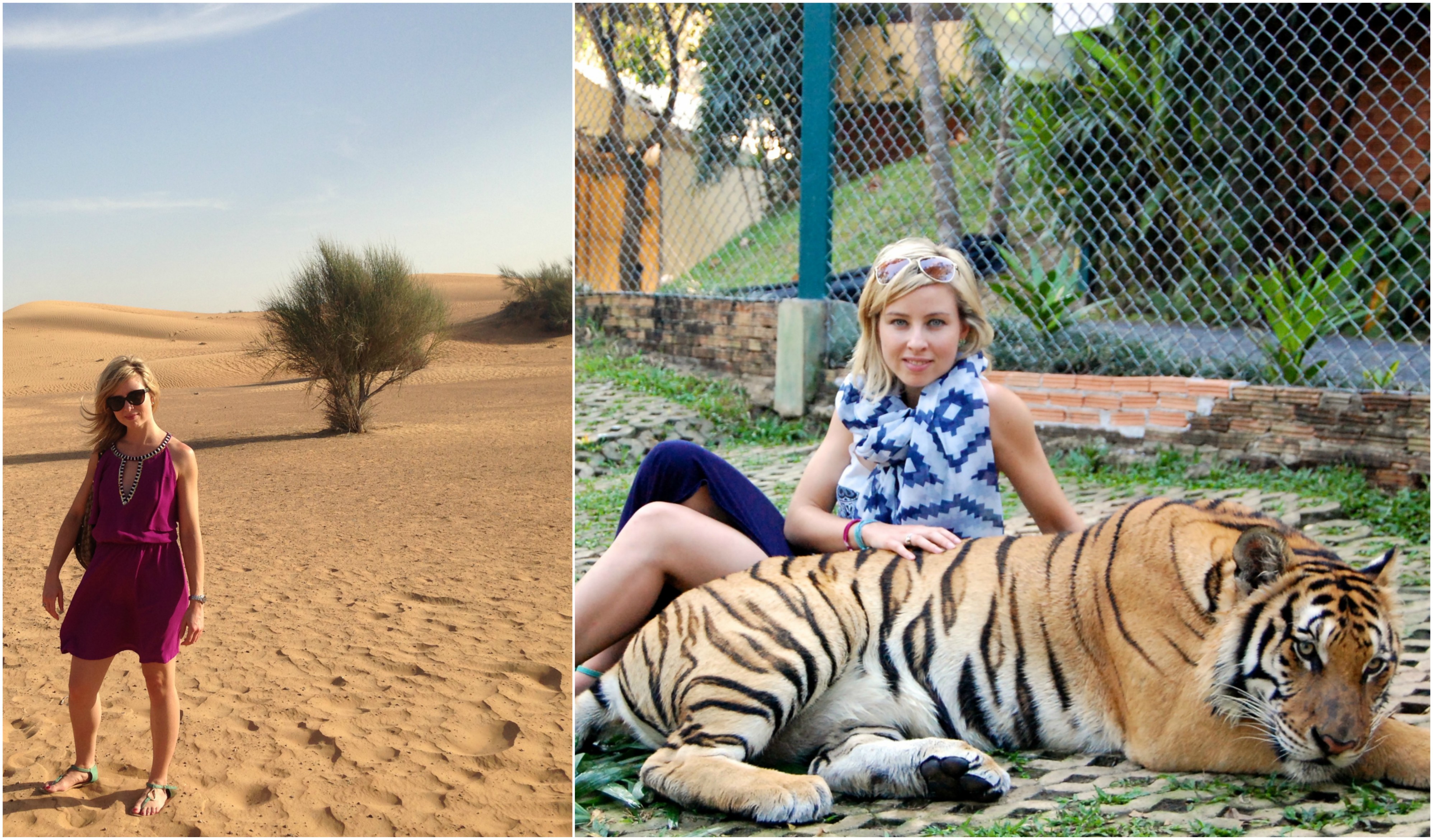 There are too many treasures in this world to count. Starry nights in the South Pacific, free diving for conch in the Bahamas, cycling through the lavender fields of Provence, drinking sake at the top of a mountain in Nagano. If I could live a thousand lives, I would live each one so differently. But that's not an option so this life is going to be a busy one…
I am a part-time nomad with a full-time job. As much as I often yearn to abandon the corporate life and backpack around the world, I have a fond appreciation for family, friends, and the beautiful four seasons we have here in Canada. (And having a soft, comfortable bed to come home to at the end of every adventure.) Fortunately I have always been in a line of work that let me travel abundantly, and often, obsessively.
Make no mistake, as much as I love the comforts of home, my obsession to explore every corner of the world is the backbone of my character. I am a restless soul with a weakness for frivolity, and an intense disdain for the dull, the banal, the routine. House renovations, social obligations and chores all come a distant second to my life's purpose which is to be on the move, to live life fully, and to see all that I can before my short stay on this planet is over. Time is the most precious commodity and life is painfully short. So my mandate is to get out, see as much as I can, leaving not a moment for regret.
And me, Victoria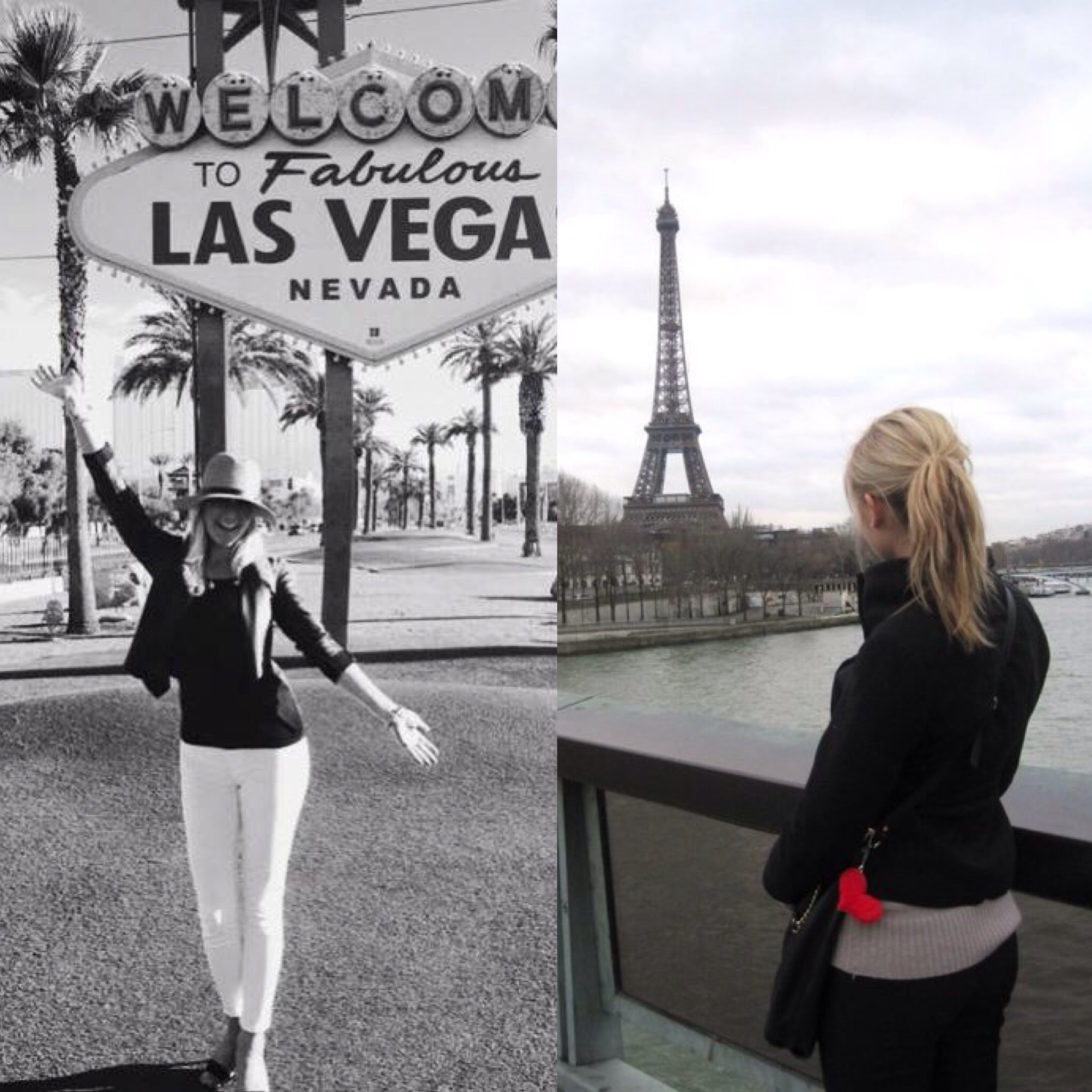 Basically, I adore everything that reminds me that life is meant to be enjoyed, savored and experienced.
Talk about extremes: born in the Caribbean to a Ukrainian mother. I grew up playing by the ocean on the easternmost point of Canada, St. John's Newfoundland, before moving to Toronto. That explains a lot – my global connection is as strong as the maple syrup that runs through my veins.
I've always lived my life by taking positive, calculated risks. Think writing journal in one hand, champagne in the other.
In my opinion too many people miss out on chances to achieve great things simply because taking the first leap is uncomfortable or risky. That's not how you achieve the life you love (the Kanye loves Kanye kind of love).
Anyway, one of those opportunities presented itself back in 2011 when I quit my job… for another one (see, told you, calculated risk) and decided to pack up and move to Dubai. The good news: Dubai opened my eyes to a side of travel that I couldn't fathom previous to the move. The bad news: I didn't have time to blog about it (you make time, I know).
So here I am, back home in Toronto and finally writing a blog. Think: baking spatula in one hand, work laptop in the other… and Champagne in both on weekends. I'm back in the corporate world, but made it a point not to let that stop me from living a life of freedom, travel, and adventure, all while having a permanent home-base. It can be done – because we all know commitments, financial responsibilities and bills are all too real.
Living in the Vegas of the Arabian Desert changes you – for better or worse. My experience there taught me to want more from life – to soak it all up, explore, wander and embrace opportunities. Funny enough, Dubai really hadn't been on my dream list of places to live. I'd always pictured a Meatpacking District pad in New York, an old apartment down the road from a little cafe in Roma, or a Venice beach house in California.
But, as life often proves there are chances we take which all contribute to the story book we write (sometimes without realizing) with every move we make. Thanks for joining in on this chapter of mine.
Leaving on a jet plane,
Xo Victoria