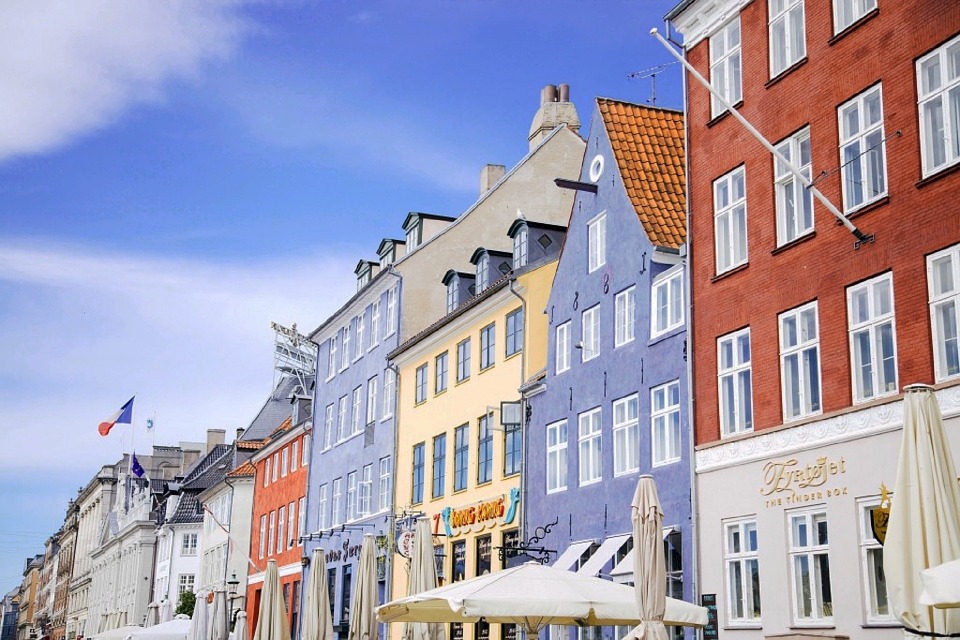 Just when I thought Copenhagen couldn't get any more impressive, it did. Completely by accident (or luck) I happen to walk into Royal Smushi Cafe.
I was wandering around Royal Copenhagen porcelain in the Strøget shopping area and needed to rest my legs.  Thank goodness for that, because I stumbled upon a gem.
I ordered the smørrebrød, a Danish lunchtime staple – When in Rome, right? It's an open-faced sandwich, a Danish culinary tradition. It translates to "butter bread" (you had me at butter). But it's not like a BLT, or a mangy egg salad sandwich you might find in a North American deli. More like all the best of Nordic cuisine heaped onto a scrumptious little piece of rye bread.
But what is "smushi" and what does it have to do with a traditional Danish lunch?
Nordic cuisine underwent a sort of renaissance in the mid 2000's. It started with Chefs who looked for ways to compete with the influx of Thai, Japanese and other international foods. The goal was to make traditional Danish cuisine more enticing. This is one of those ways. Lo Østergaard, founder of the Royal Smushi Café, drew inspiration from her travels in Japan and reinvented this traditional Danish dish.
That's when Smushi was born. The name is the combination of smørrebrød and sushi. They are small, sushi-like delicacies containing delectable ingredients such as salmon roe, quail egg, and fresh dill. And I just happened to stumble on the best place in town, in fact the only place, to get this modern day smørrebrød. Royal Smushi holds the trademark for the name.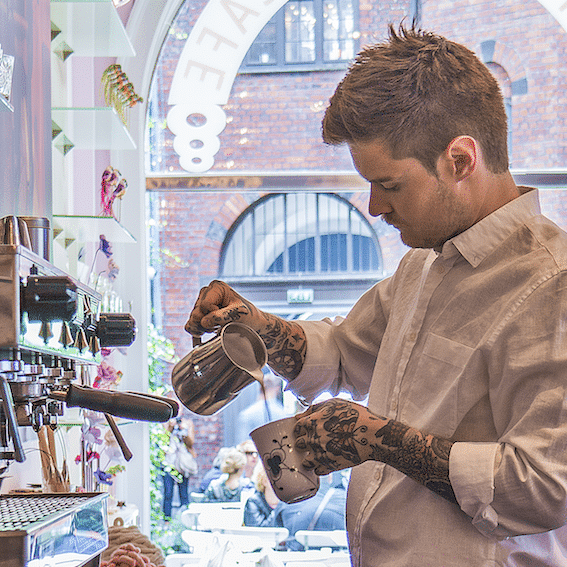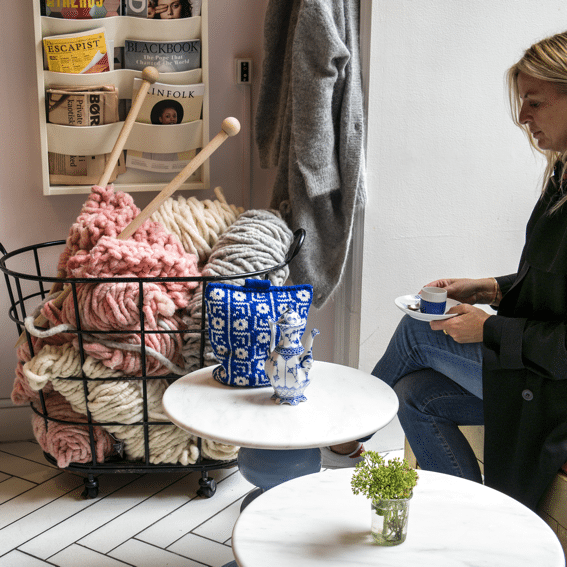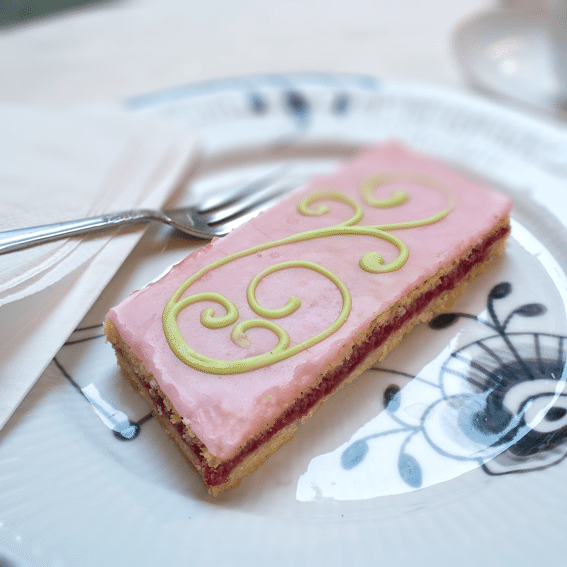 Like everything in Denmark, the space is designed with utmost attention to detail. Chandeliers hang from a ceiling draped in vintage wallpaper (a very popular design trend in Denmark at the moment). High ceilings and 14-foot tall paintings of Danish royalty give a dash of quirkiness to this pink baroque parlour. Kinda like the Palace of Versailles on LSD, with a lot more pink.
And then there is a bird shaped mirror, a basket of oversized knitting needles and yarn. (Pinterest worthy everything.)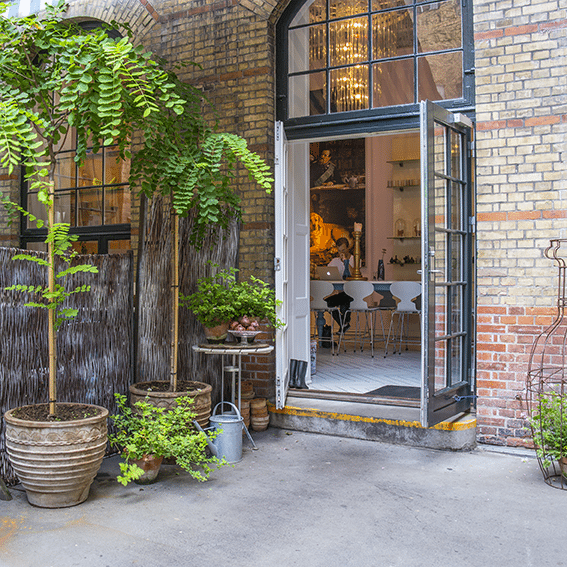 I couldn't put all these pieces together in a way that makes sense, but rest assured, the Danish can. Everything, including the dishwear, places an emphasis on design. Meals are served on Royal Copenhagen porcelain and guests are provided with luxury silverware by Georg Jensen. Nice touch since Royal Smushi sits sandwiched between these two stores.
And if that wasn't enough, each guest sits on an Ant chair designed by Arne Jacobsen. You couldn't get more Danish if you tried.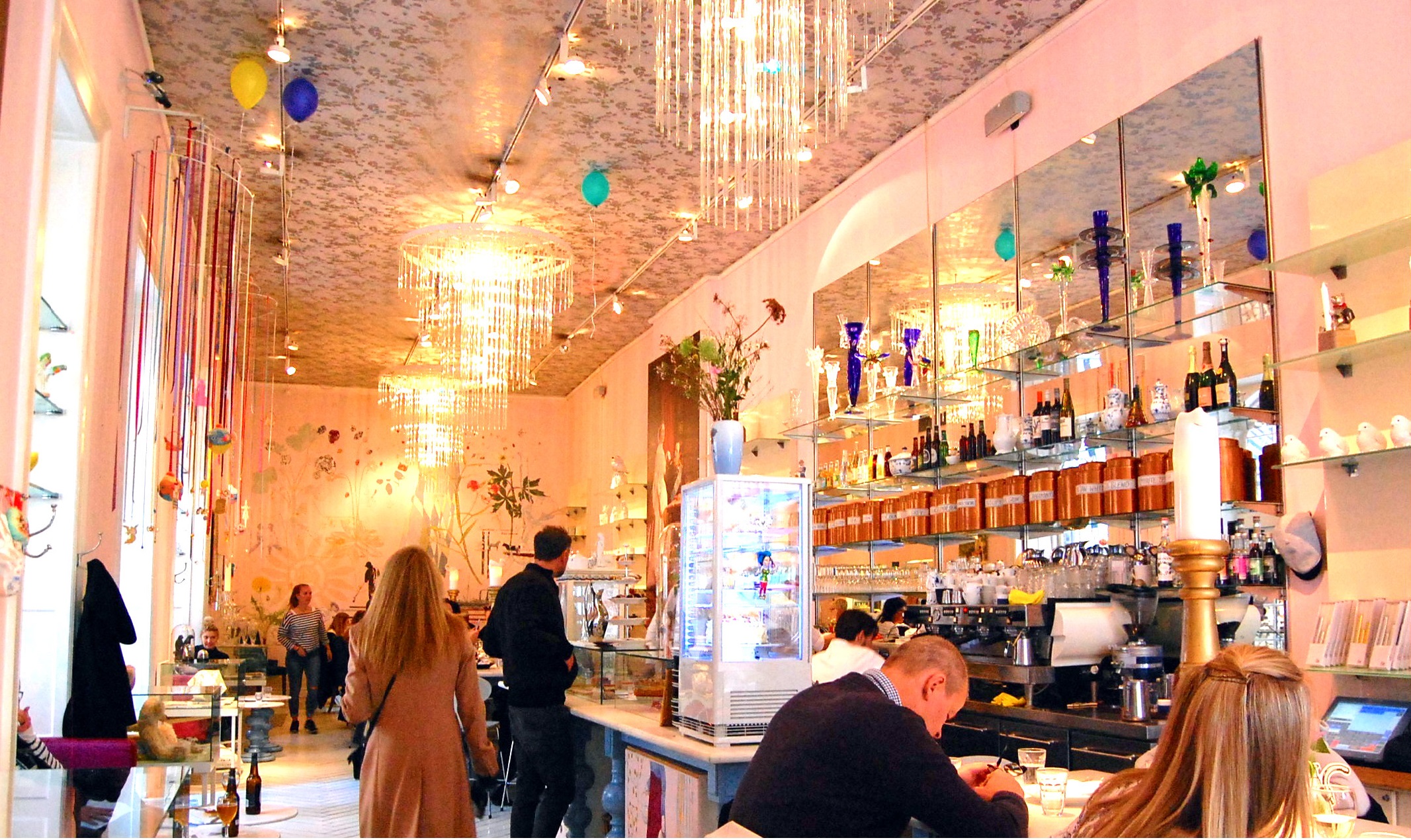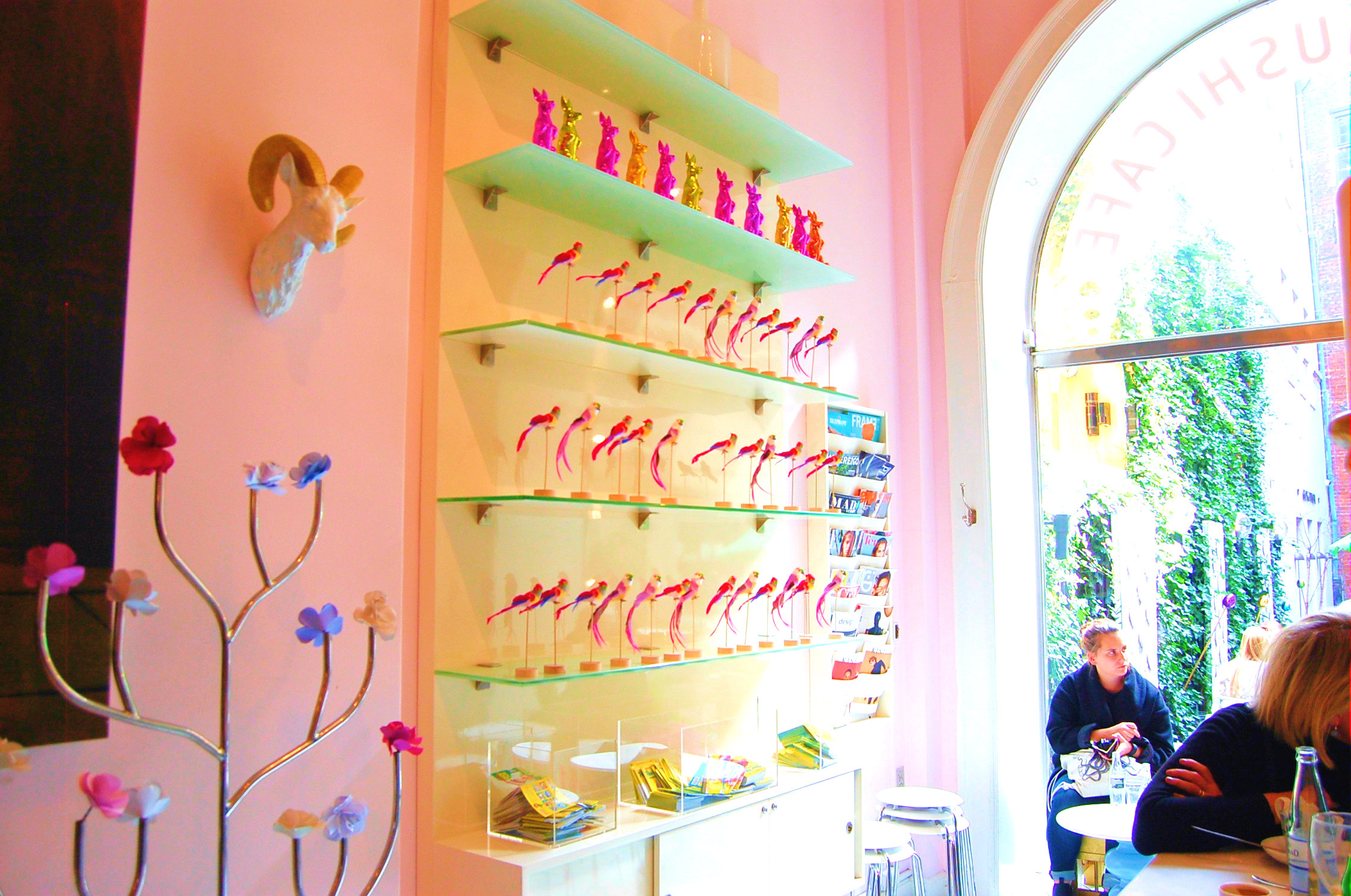 The space was incredible, but none of that seemed to matter when alas my smushis arrived. I was served two of the most intricately, beautiful pieces of food I had ever seen. I almost felt afraid to touch it! There were 9 smushi options on the menu and I ordered two of the most popular ones – the salmon roll with roe, cheese, lemon and herbs and the eggs and shrimp with egg yolk, mayo and watercress.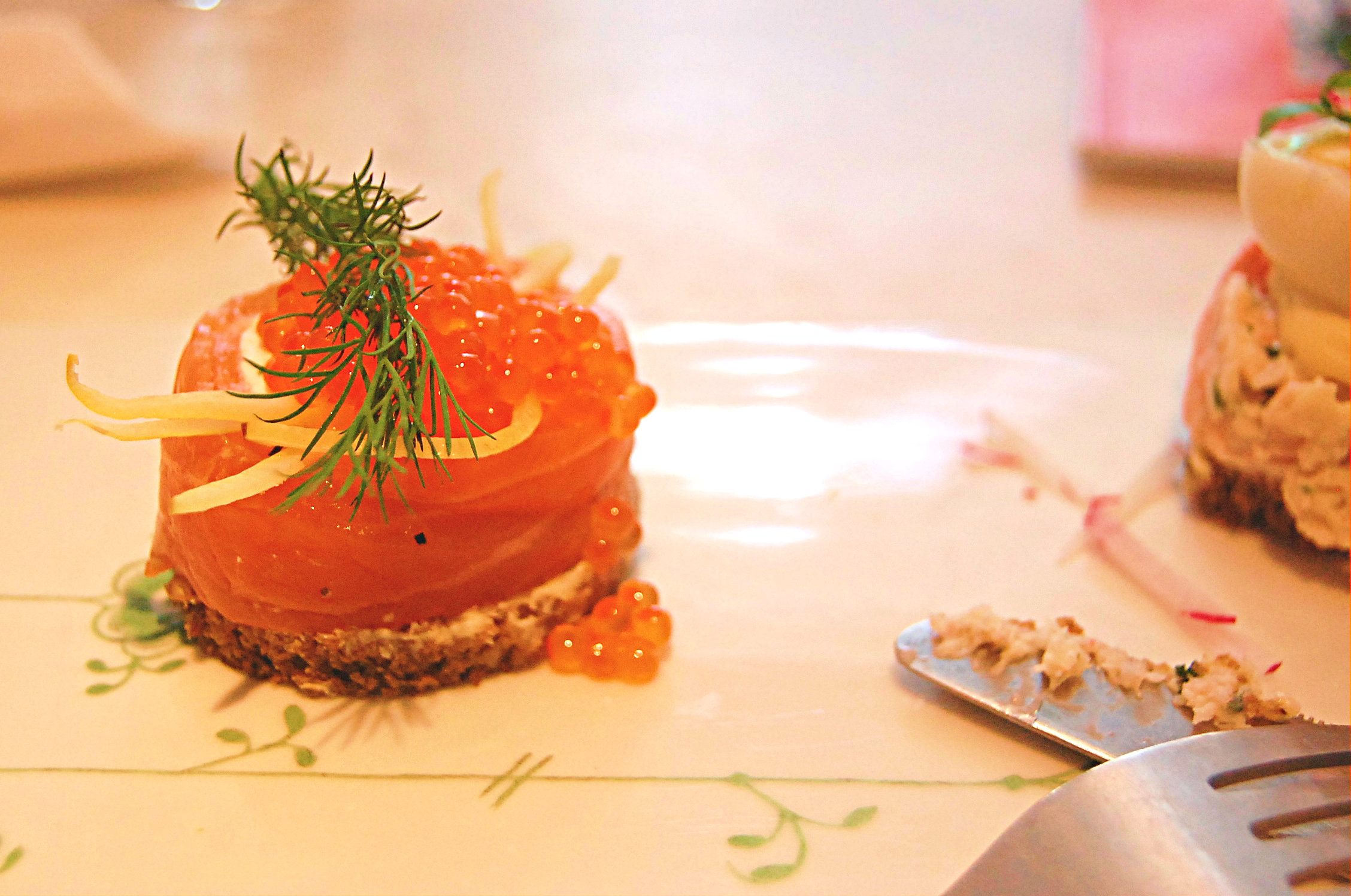 Go have a smushi and see what I mean.