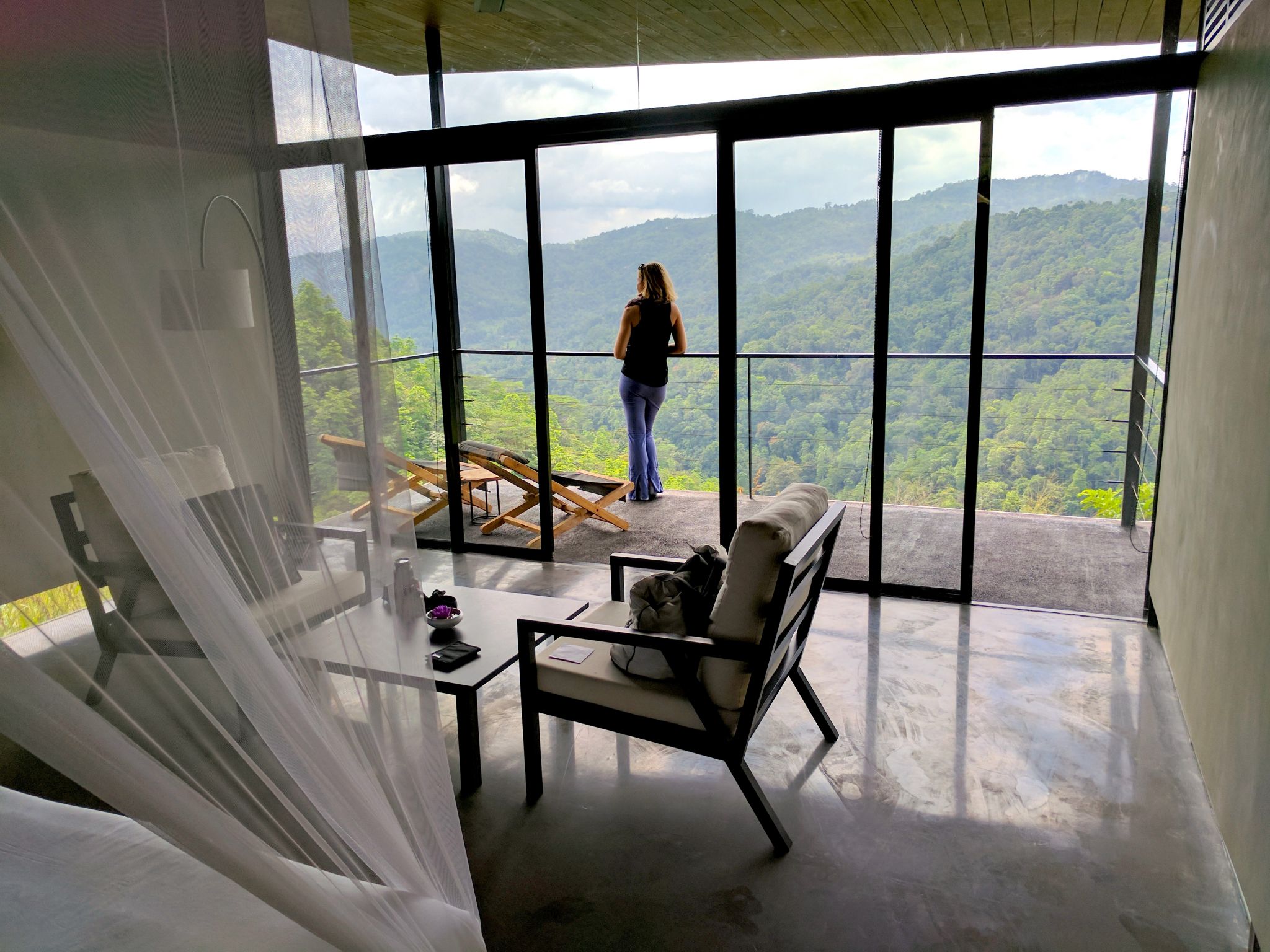 Did our plane crash? Had we died and gone to heaven? I had to question my senses from the moment we arrived to Santani…
Textures and sensations are what I remember most vividly about Santani. The ruggedness of pine floorboards beneath my feet in the dining hall, the silkiness of fresh king coconut water on my pallet, the pounding rush of a waterfall on my sweat-soaked skin. Santani brought my senses alive.
In a country where Ceylon Tea Trails has long since ruled the luxury resort scene, this newcomer might just be the new "it" place.
After many gruelling hours of travel, our tuk tuk dropped us at a serene outdoor lobby high in the foothills of the Knuckles Mountain range. From there, we were brought to a towering structure of floor-to-ceiling glass.
Mr. Mahesh, impeccably dressed and soft spoken, invited us to sample an herbal remedy prepared fresh from local ingredients. As he left to get our paperwork, we sat alone, gazing out across the mountains.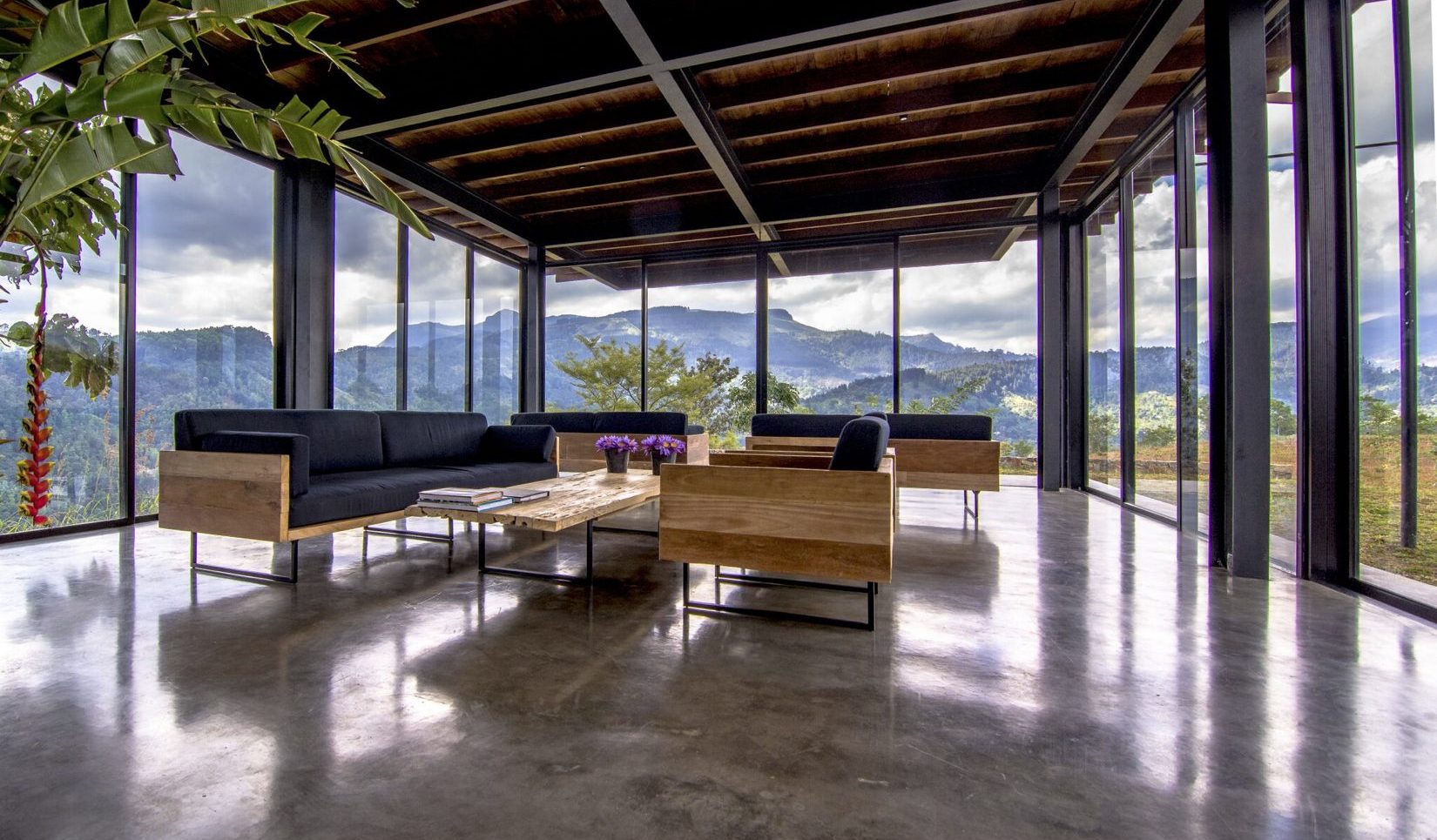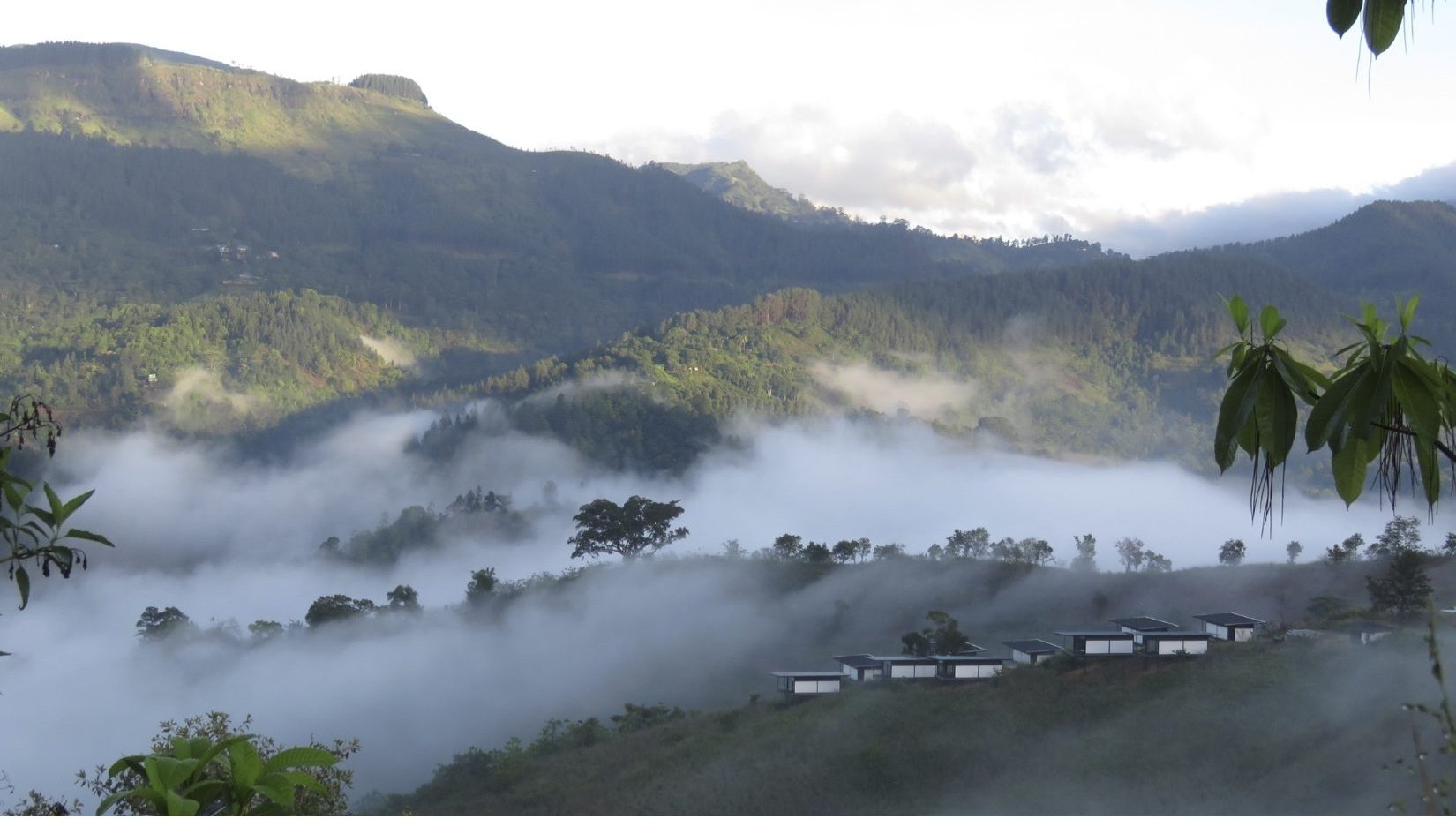 Santani is the Sanskrit word meaning "in harmony with" and harmonious you will feel. This heaven on earth embodies all the virtues of a spiritual ashram with the luxuries of a 5-star wellness retreat.
Offering curated wellness programmes that include elements of Ayurveda, detox, yoga and spa treatments, Santani ensured that we received precisely what we needed to wash away the the stresses of modern life.
They strike this perfect balance between pampering and rejuvenation while harnessing the power of the natural surroundings of central Sri Lanka.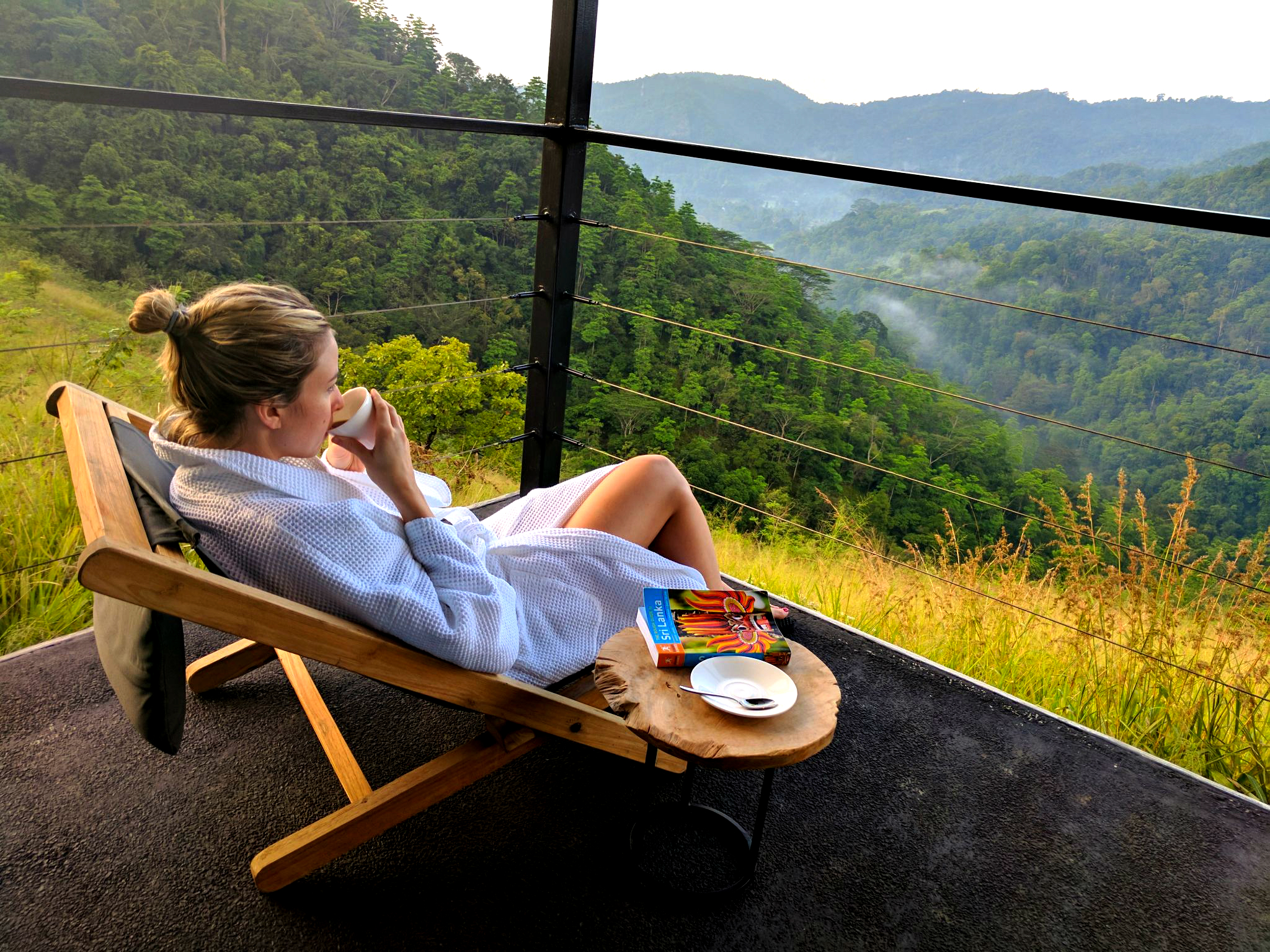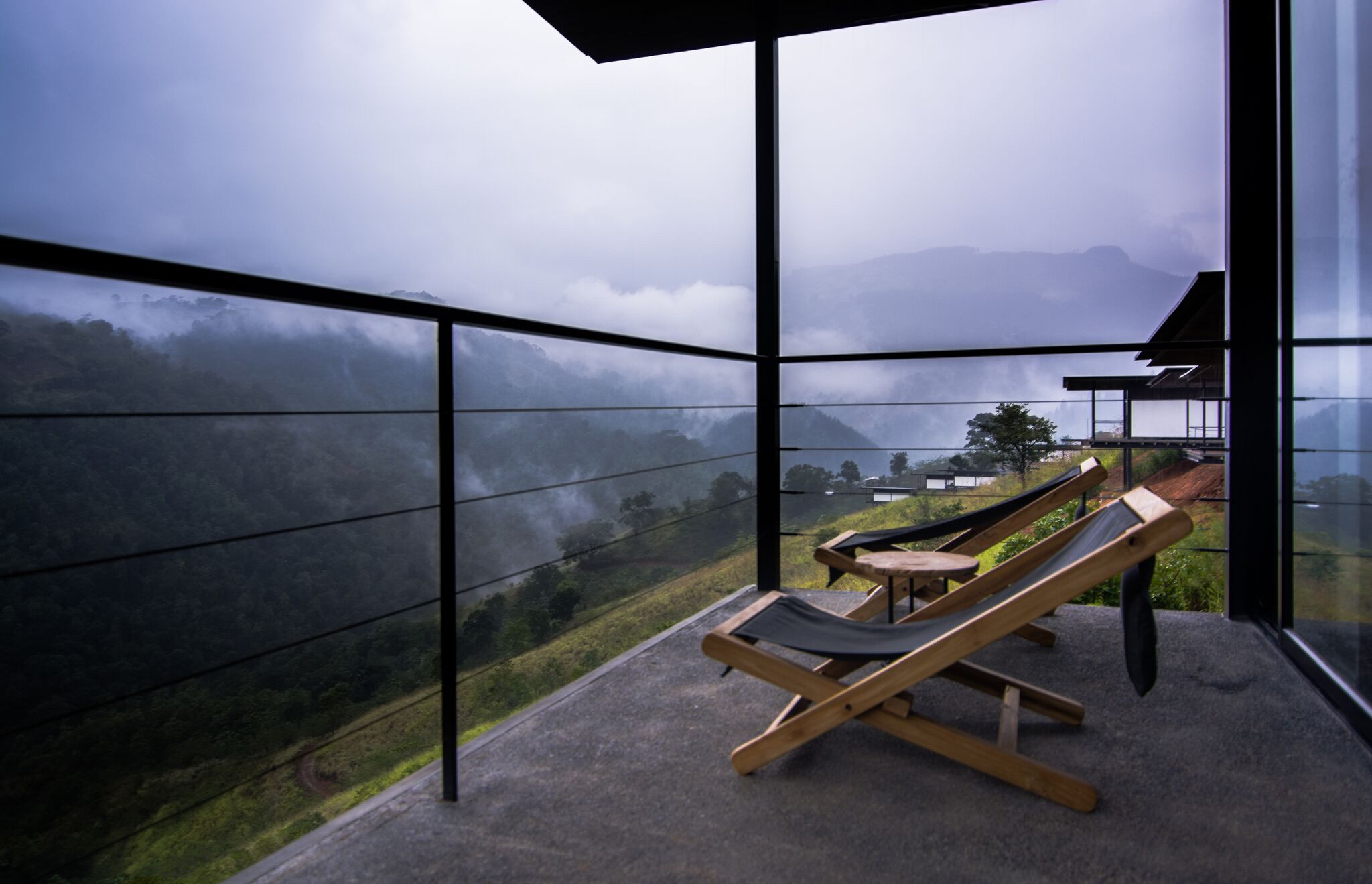 Santani is the first of its kind in Sri Lanka, a destination known more for safaris, tea plantations and exotic spices. Despite the end of Sri Lanka's long civil war in 2009, the country has yet to find its way into the consciousness of the average traveller.
Its reputation as an unsafe country, rife with civil conflict, couldn't be any more outdated. As a result, Sri Lanka has remained unscathed by mass tourism. So if there is ever a time to go, this is it.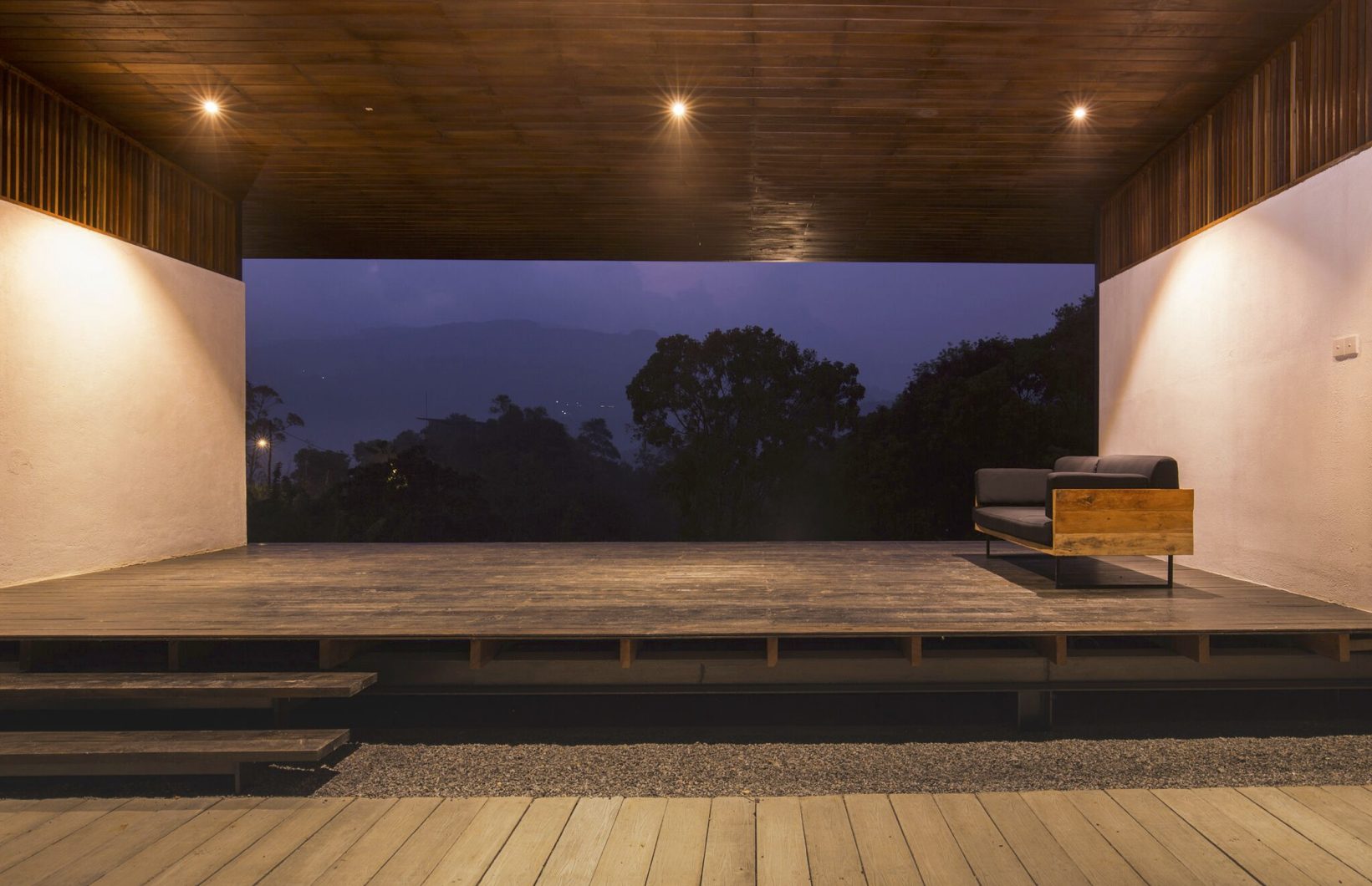 Designed by Thisara Thanapathy, Santani consists of twenty freestanding bungalows, a spa built into the side of a mountain, and an immaculate pavilion where guests come to sip freshly-juiced pineapple after morning yoga.
Each structure artfully blurs the lines between the indoors and outdoors, a signature trait of Thanapathy who received the country's Geoffrey Bawa Award for excellence in architecture in 2011. The bungalows are built on pillars to enable natural ventilation, and space is used to minimize the impact on the environment.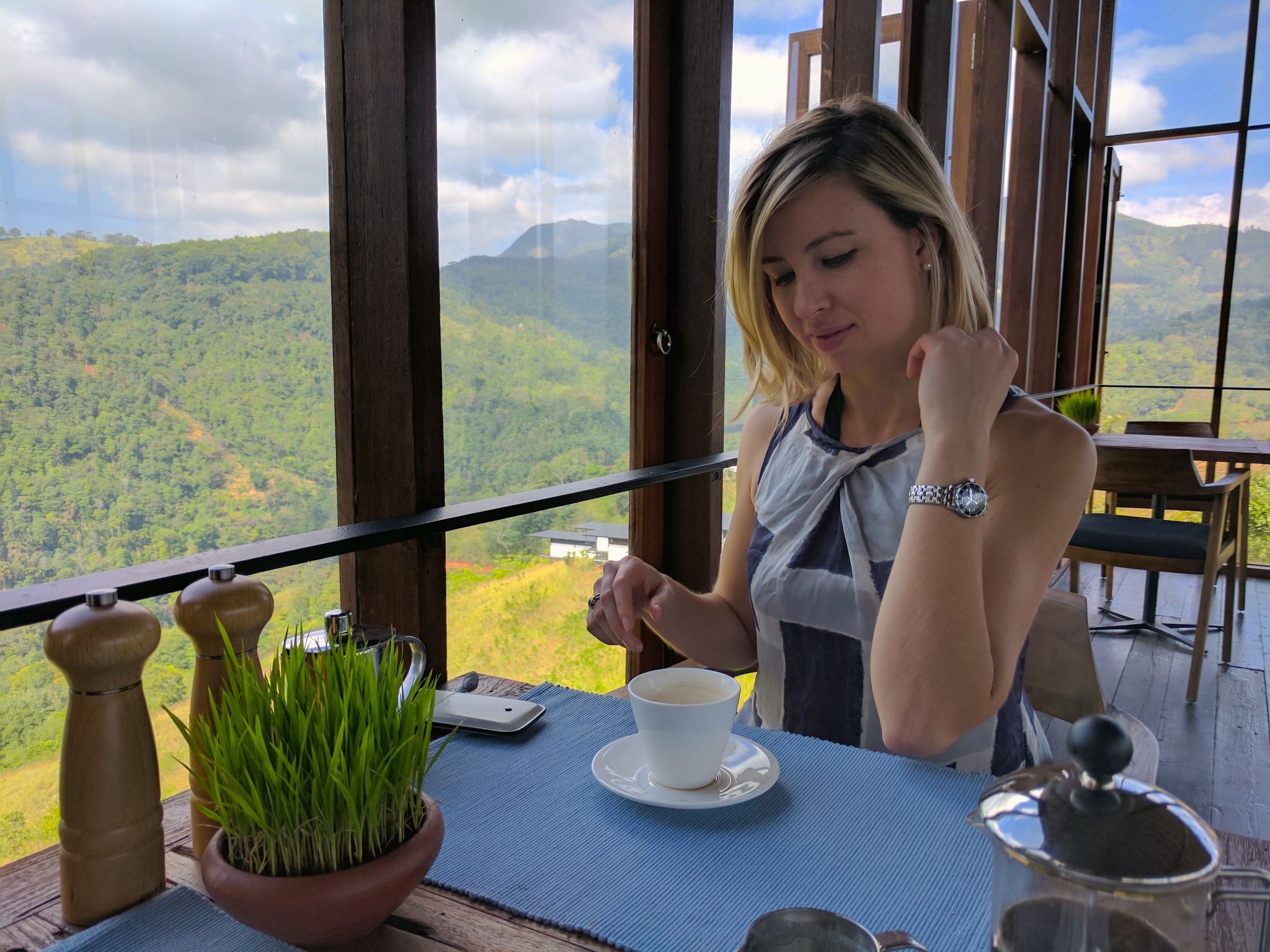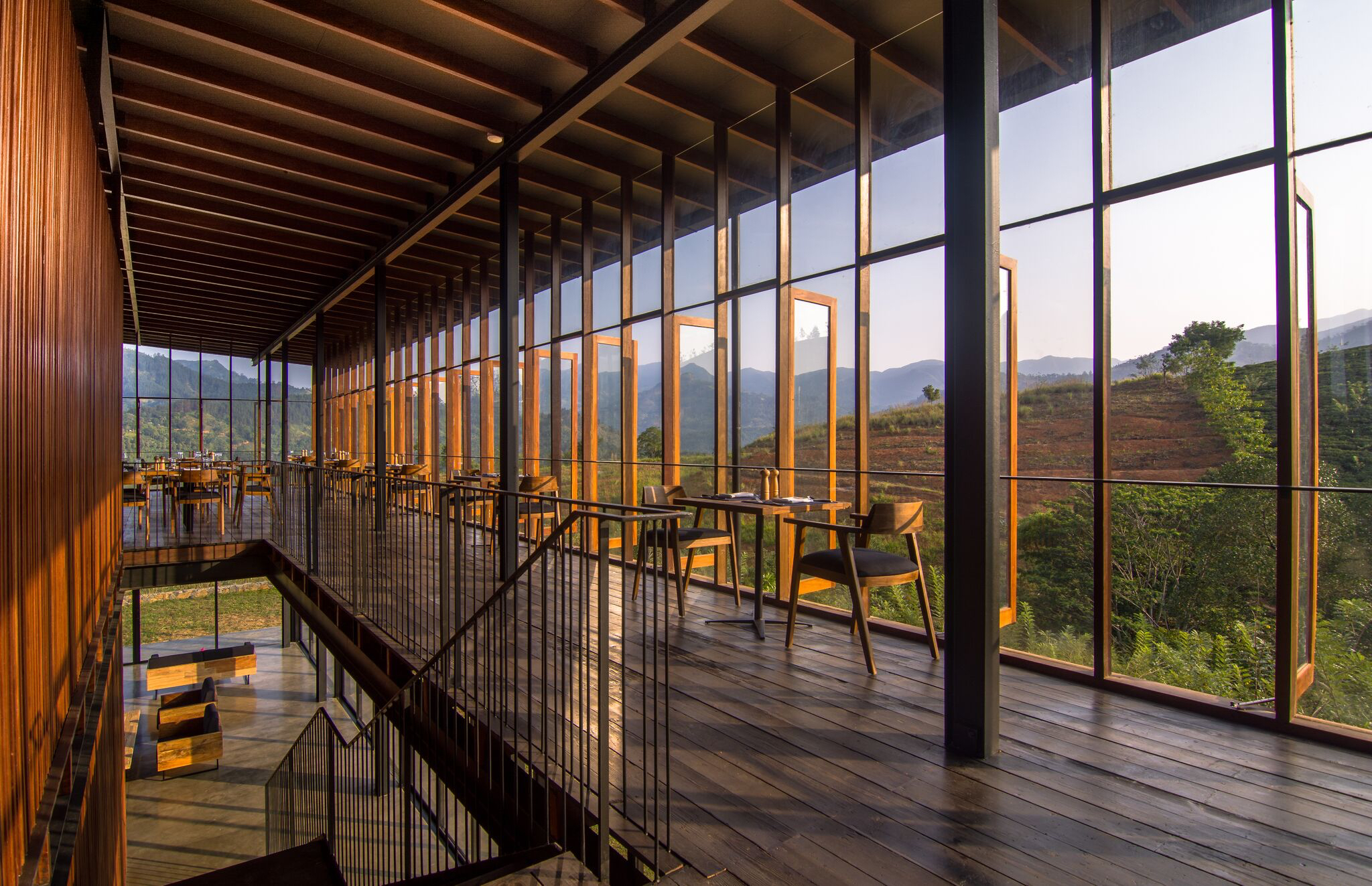 Textures add a new dimension of sensuality to Santani. From cement topped with titanium rendering, polished with wax to the dining room floor built of recycled pine from an old tea factory. These textures feel incredibly raw and connected to the earth.
Words cannot adequately describe the sense of grounding you get from connecting so intimately with the ground, so you just have to experience for yourself.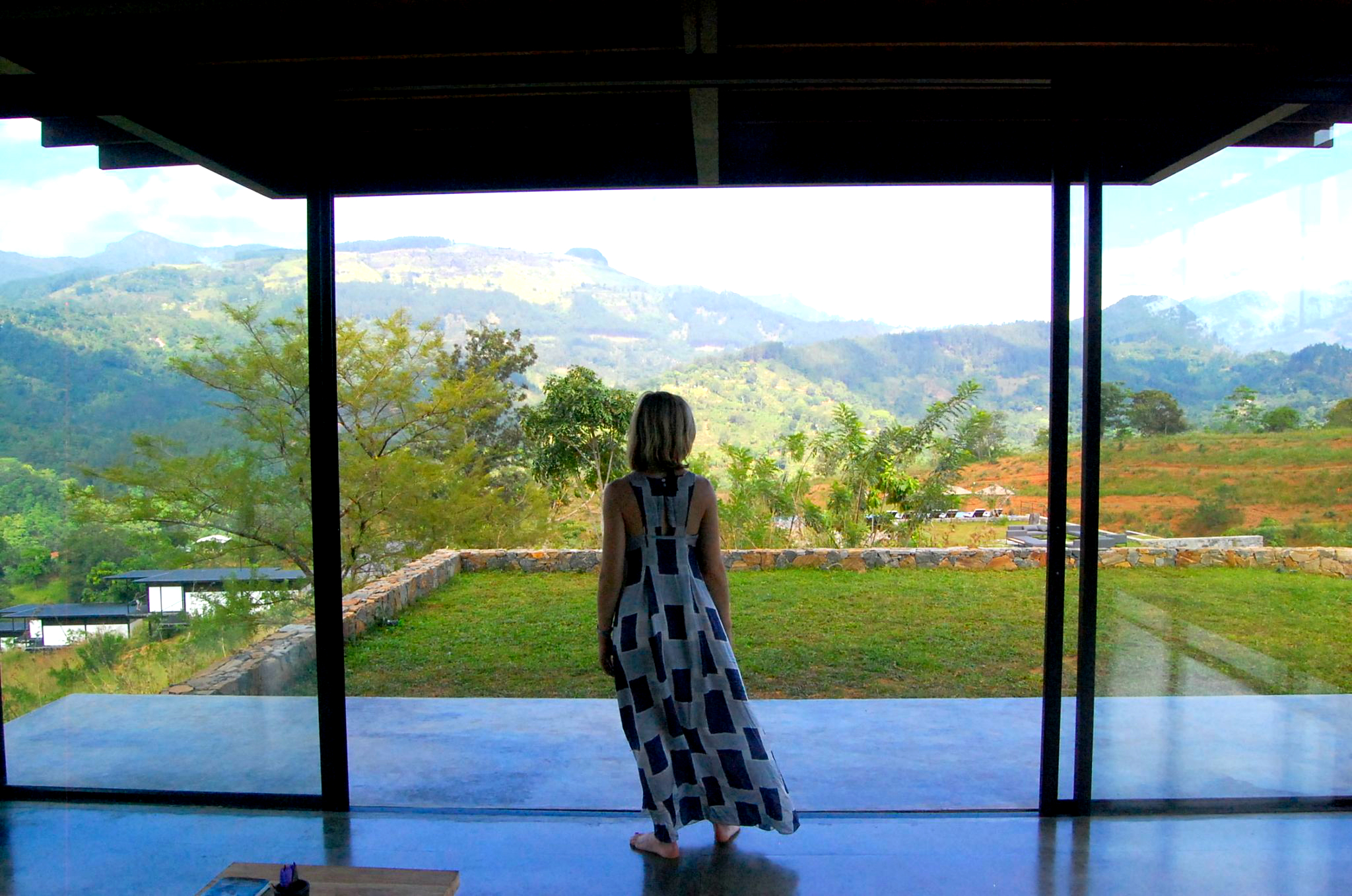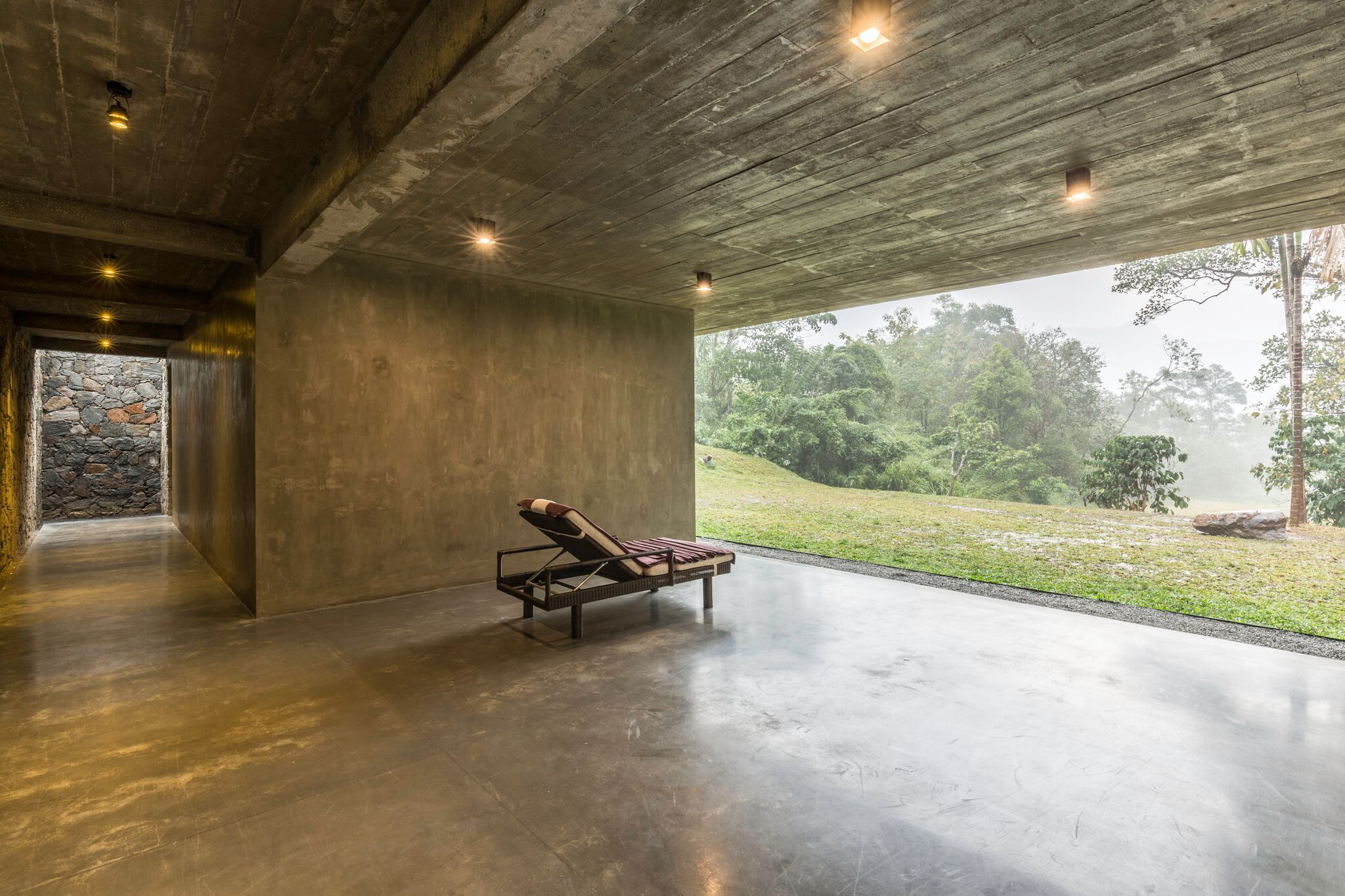 In many ways, Santani reminded me of the classic 007 films where Bond is lured to the villain's sprawling, secret layer in an exotic locale. He is wined and dined before being tortured and then narrowly makes his escape. I couldn't help but draw parallels. But in my case, the only thing close to torture was an overzealous Ayurvedic practitioner who wanted to beat the knots out of my lower back. And I wasn't trying to escape.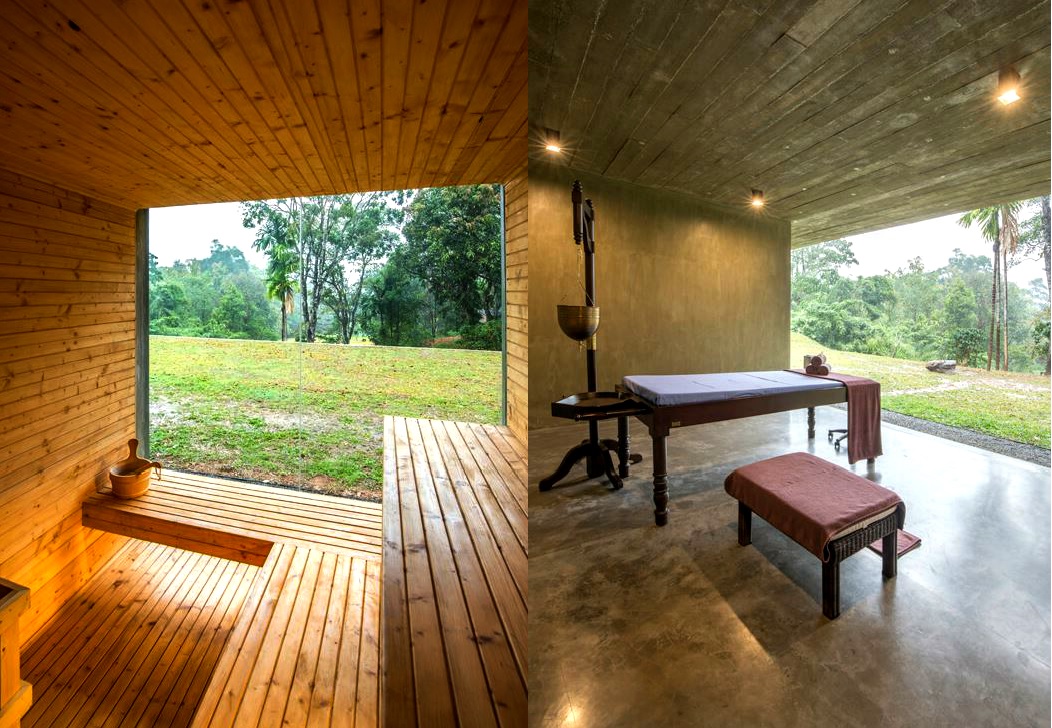 Our visit, though brief, allowed me to catch a glimpse of how Santani caters to each guest on a individual level.
Upon arrival, Mr. Mahesh introduced us to the world renowned Executive Chef, Wjira Gamage, who diligently questioned us about our dietary restrictions, allergies, and preferences. These specifications were present in each carefully-prepared and mouthwatering dish.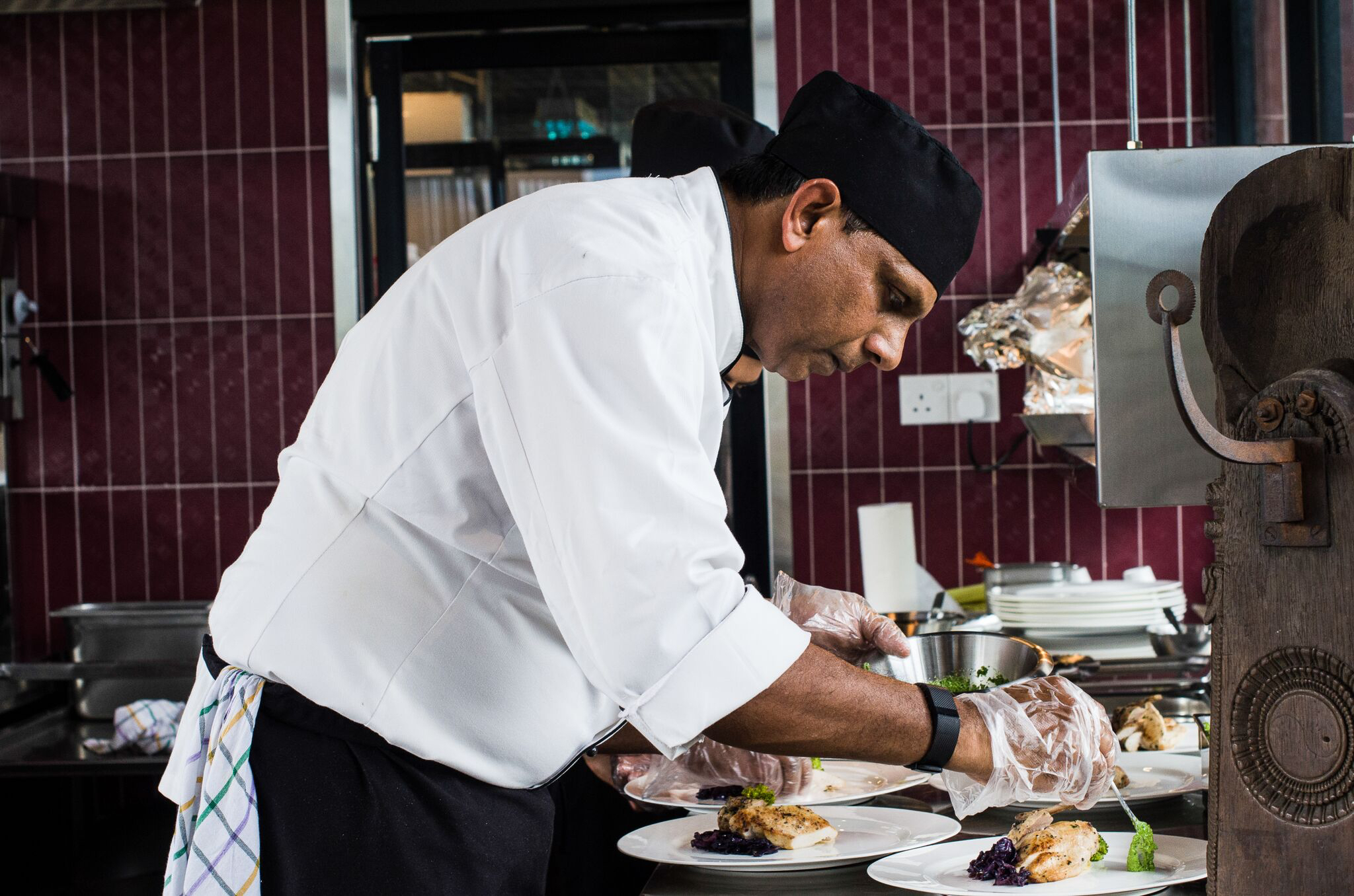 The on-site doctor handpicked the perfect Ayurvedic treatment for my specific dosha and recommended specific forms of physical activity to promote both relaxation and health.
Good food is carefully balanced with gentle exercise. Yoga is taught twice a day, with the option of adding private suspension yoga classes and meditation. Nature walks to visit the adjacent rice paddies and waterfalls are guided by the resort's enthusiastic naturist. Armed with extensive knowledge about local wildlife, our guide spotted parrots, monkeys and snakes.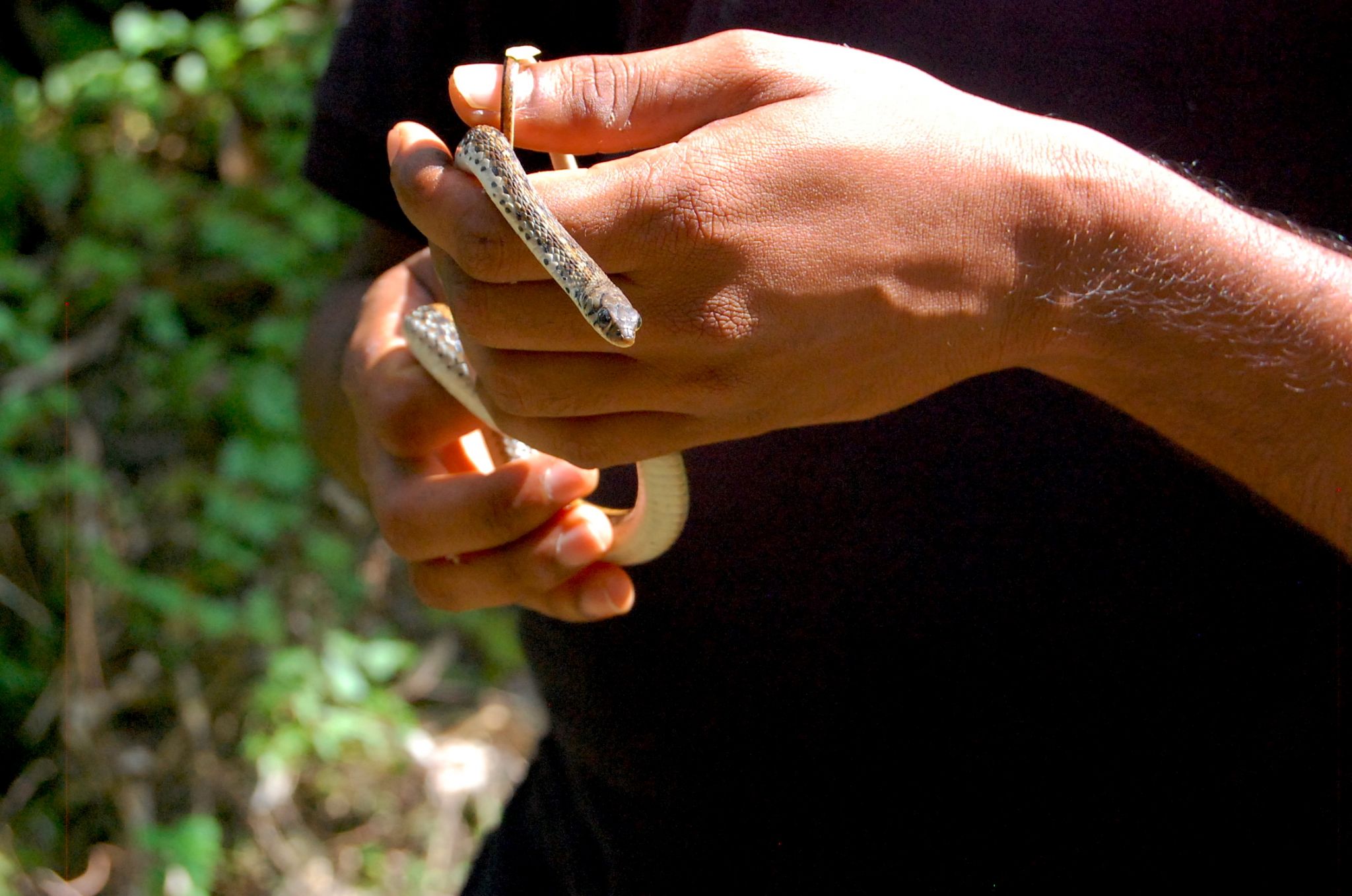 While Sri Lanka has the highest snake bite mortality rate in the world, our guide assured us we were safe in his company and that spotting such venomous creatures was rare in this region. Though tales of a close encounter with a viscous king cobra made me realize that, when going off-road in Sri Lanka, its best to go with a guide.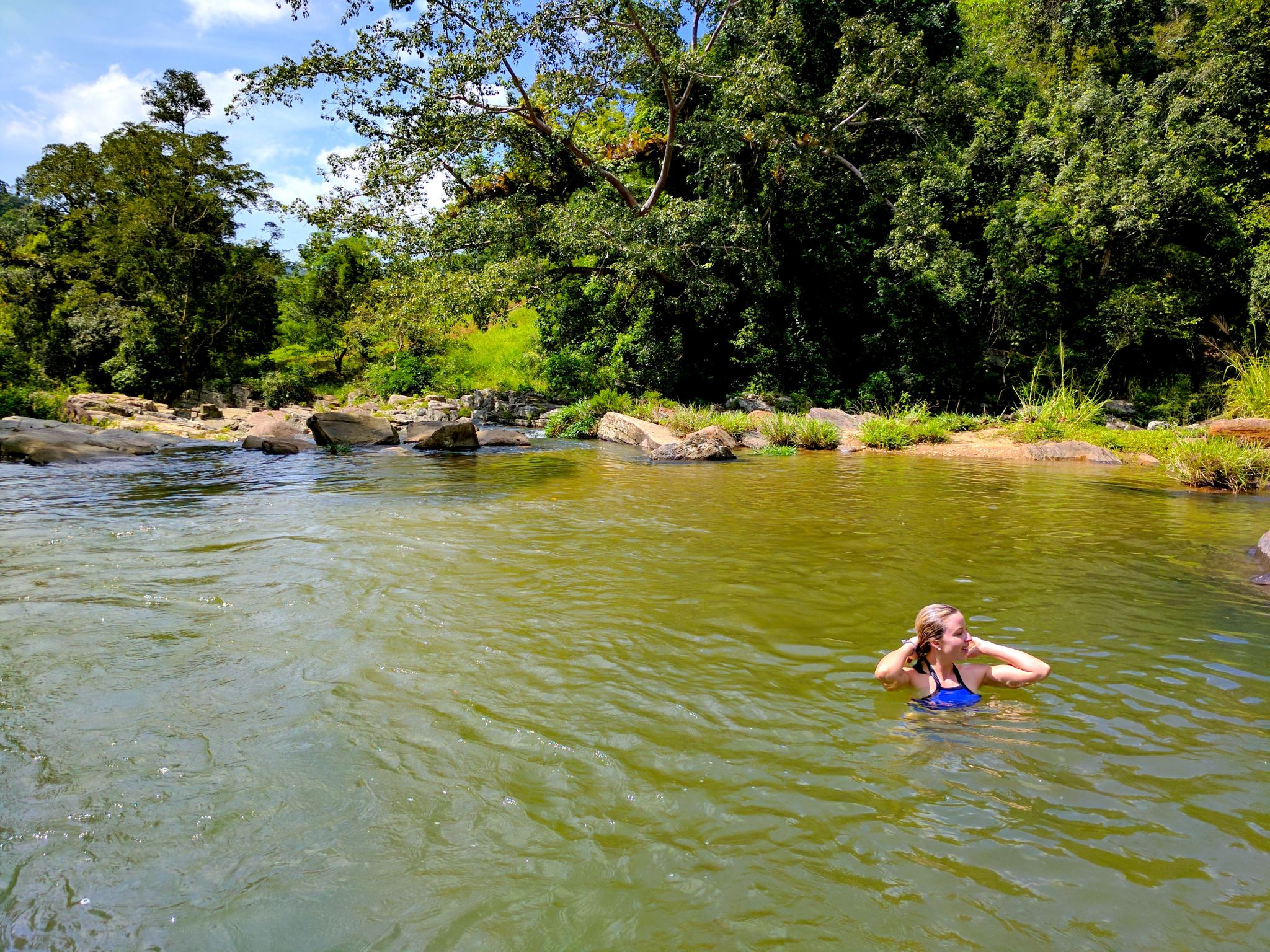 If three nights at Santani taught me one thing, its that time can move at a different speed if you really want it to. It can slow down, creep to a halt, giving you room to breathe. Two thousand feet above sea level, time ceased to be a ruthless dictator in my mind. Through its minimalist aesthetic and focus on wellbeing, Santani plucked me from the rat race. It delivered a much needed break that no all-inclusive booze fest in the Caribbean could have.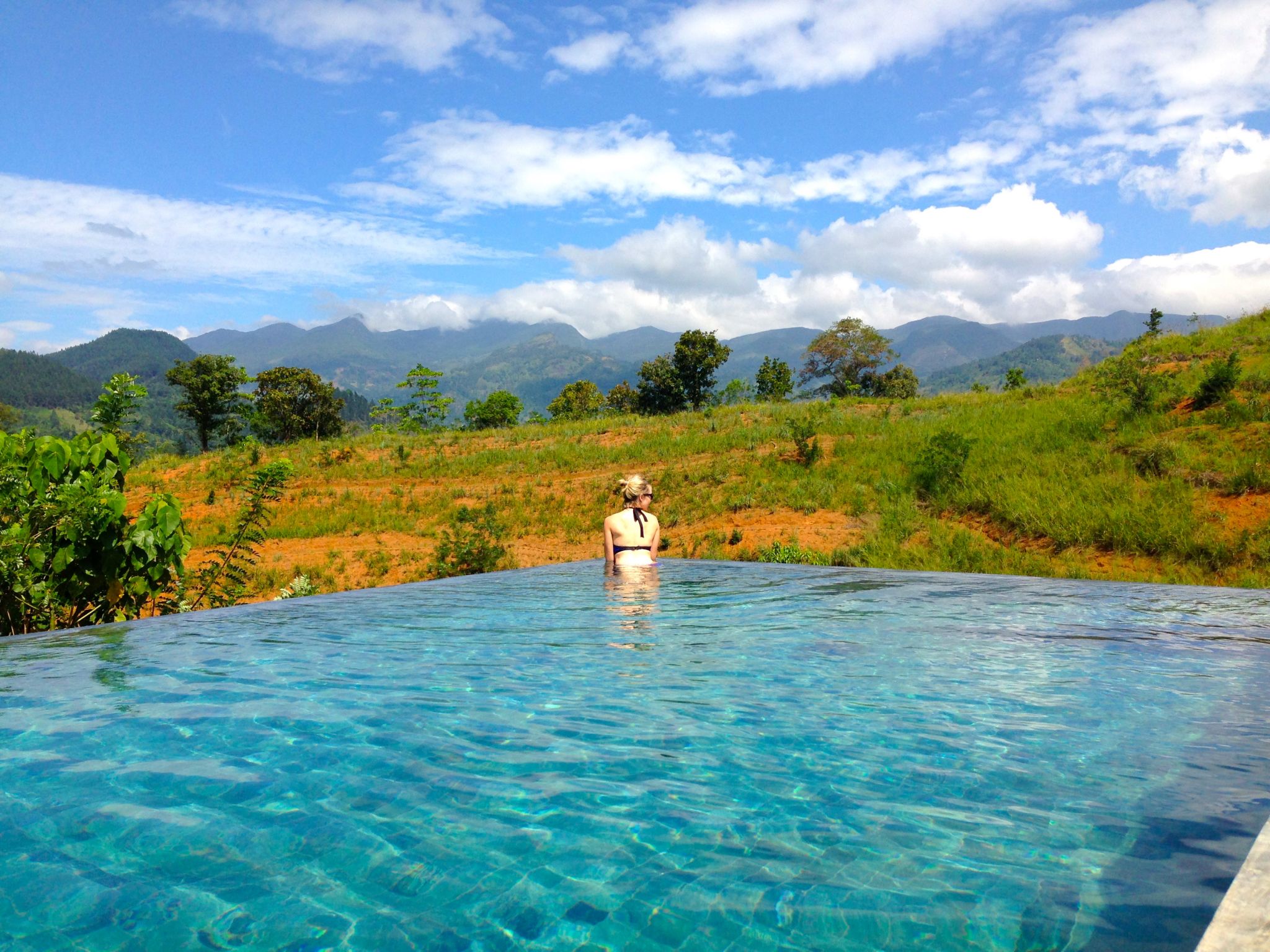 It pains me to think that Santani is so far away from where I live, that I can't just nip off for a weekend to recharge my battery. Perhaps that's half the appeal.
And if you have any trouble convincing your partner to embrace the notion of a wellness holiday, you can easily sell it as one of the sleekest resorts in all of Sri Lanka. With futuristic architecture and a team of staff to cater to your every whim, you may feel like you've been lured into a villain's secret hideaway.