I'm at that age when ALL of my friends are getting married. As such, bachelorette parties have become a huge part of my existence. When tasked with planning the perfect party for the London-dwelling bride-to-be, I knew just the place.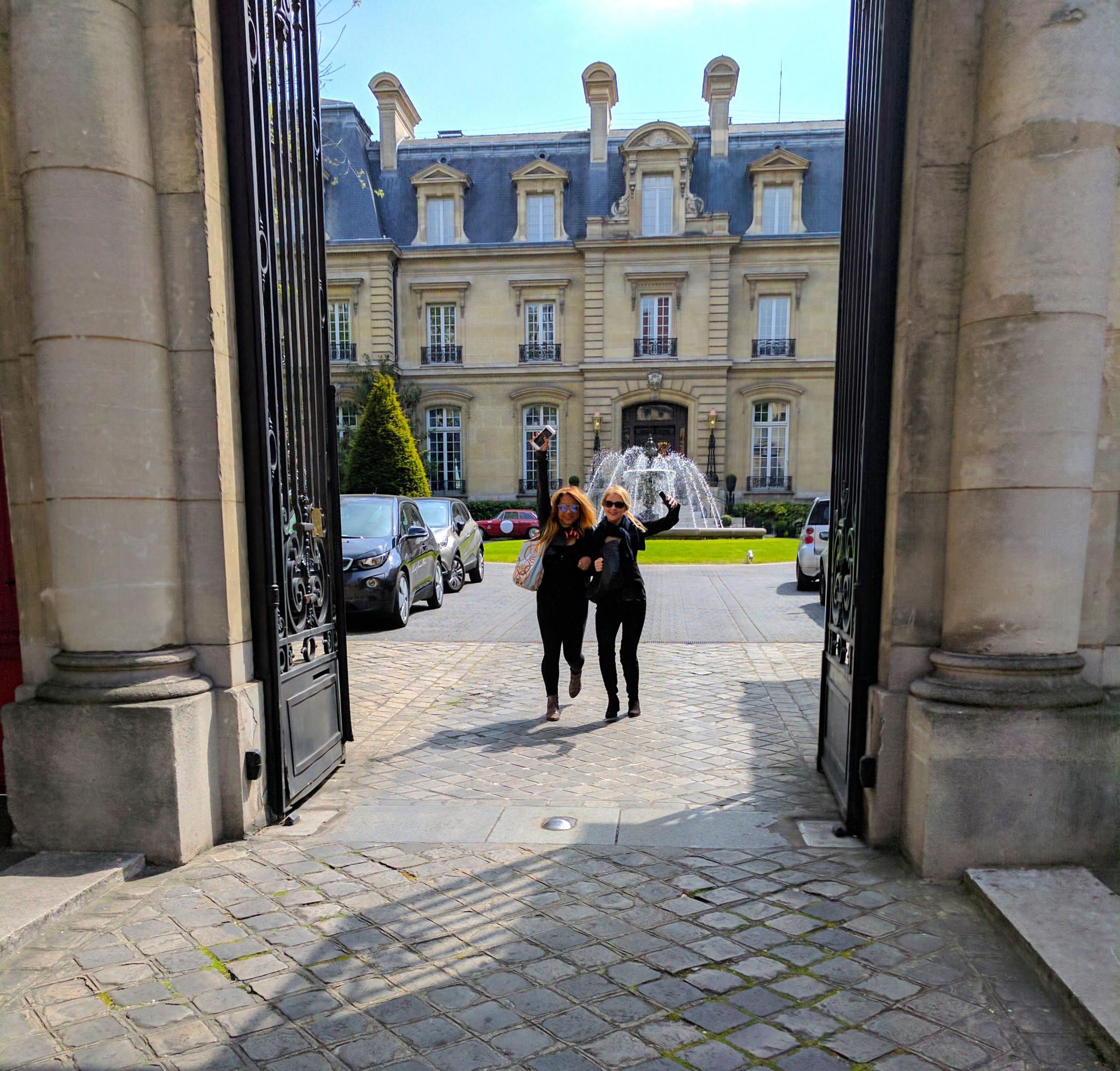 For North Americans, Las Vegas is still the "it" destination for bridal parties…but, despite what they say, Vegas is just not for everyone. Especially if half the party already lives on the other side of the ocean.
So for this one, I picked Paris. Glorious Paris! You might think Paris is more of a romantic couples destination, but it's also the perfect place for friends to come together from different corners of the world and enjoy spectacular food, luxurious hotels and the best wine the world has to offer.
Stay
Boutique hotels are the only way to go in the City of Light. I'm drawn to the lavishly-decorated interesting properties are available for a range of price points.
Saint James Paris and Relais Christine are two of my favourite places to stay! I love the world-class, quintessential Parisian experience that I get when I stay at these properties, both of which are part of the esteemed Relais & Chateaux brand. We decided to splurge a little on this trip, but it was worth every penny because we will never forget or regret our stay.
Play
I'll admit it – I hate clubbing. This is always a point of contention when putting together the bachelorette itinerary. Traipsing around a seedy club dressed in matching bridal party garb (and being hit on by men from the mid-west) is regarded as a right of passage for the bride, but does ANYONE actually enjoy it?
If I may be so bold…no. It sucks. I'll take champagne cocktails any day. So instead, we decided to head to these charming haunts:
Hotel Costes: this lobby bar, located on the ultra-chic Rue Saint-Honoré, it is simply one of my favourite places to wine, dine smoke cigarettes on the terrace and listen to great music in Paris. Dark, sultry and sensual, this is the place for musical perfection and cocktail bliss. Live DJ sets from 9pm every night.
Bar Bibliotheque: At the Saint James Paris, this picture-perfect bar is open to non guests after 7pm and is less of a scene (in a good way). This bar puts all of its focus on the art of making cocktails, and happily lacks the (sometimes) snarky waitresses that run the show at other upscale Paris cocktail bars.
Buddha Bar: Somewhat of a legend in the Paris lounge/bar/restaurant scene, Buddha Bar spawned a generation of similar restaurants (a la Tao in Las Vegas) across the world. It is a classic, but I must admit it's lustre is starting to fade a little thanks to copycats who have attempted to replicate its grandeur.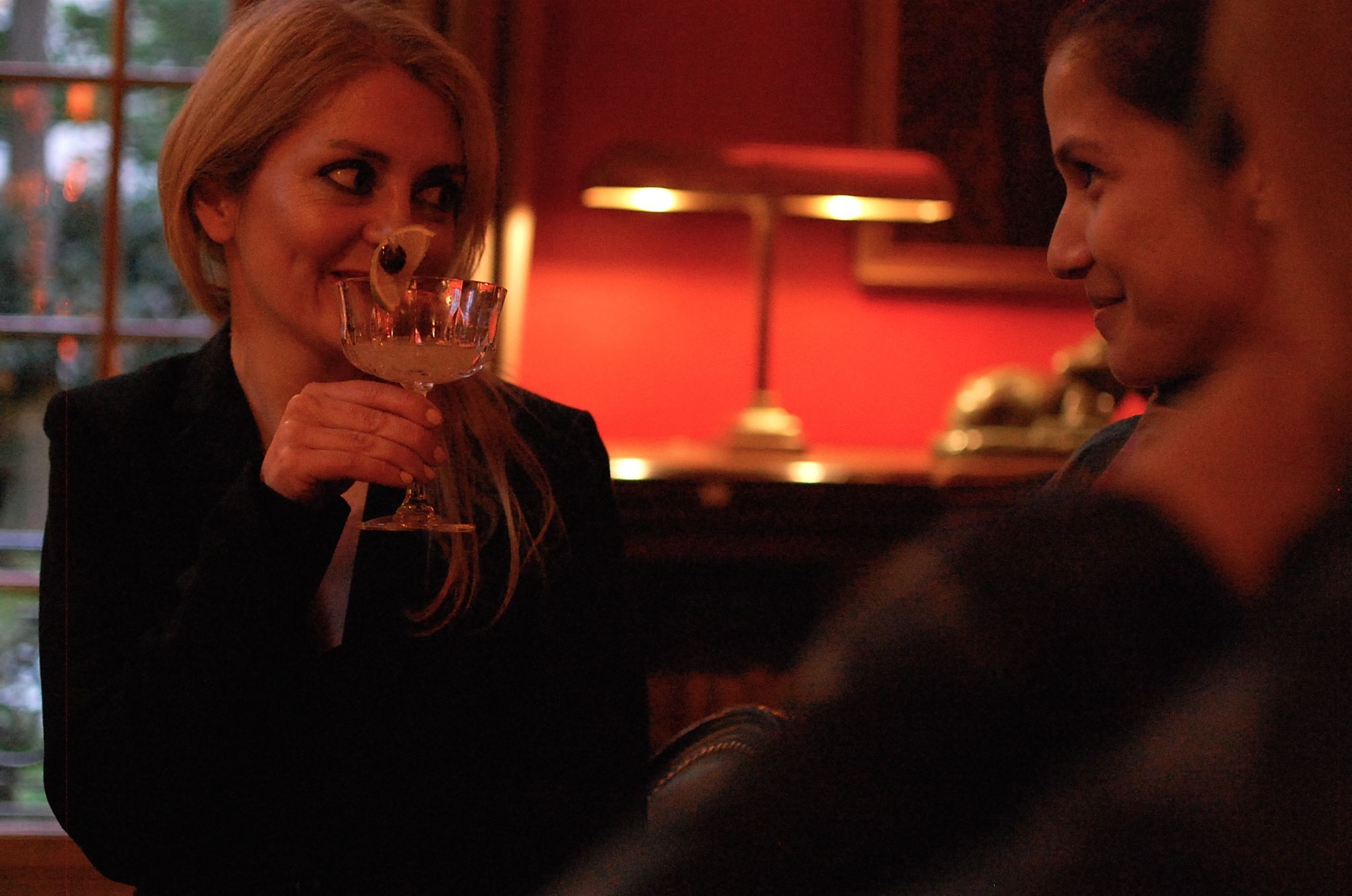 Or if it's a sunny day, and daytime drinking is on the agenda, grab a bottle of champagne and sit in Champs de Mars and take in a front-row view of the Eiffel Tower. Cheap and cheerful, Paris style. Who doesn't love a picnic?
You could also grab a few baguettes, cheeses and a bottle of wine and sit in the Tuileries Garden or Jardin du Luxembourg.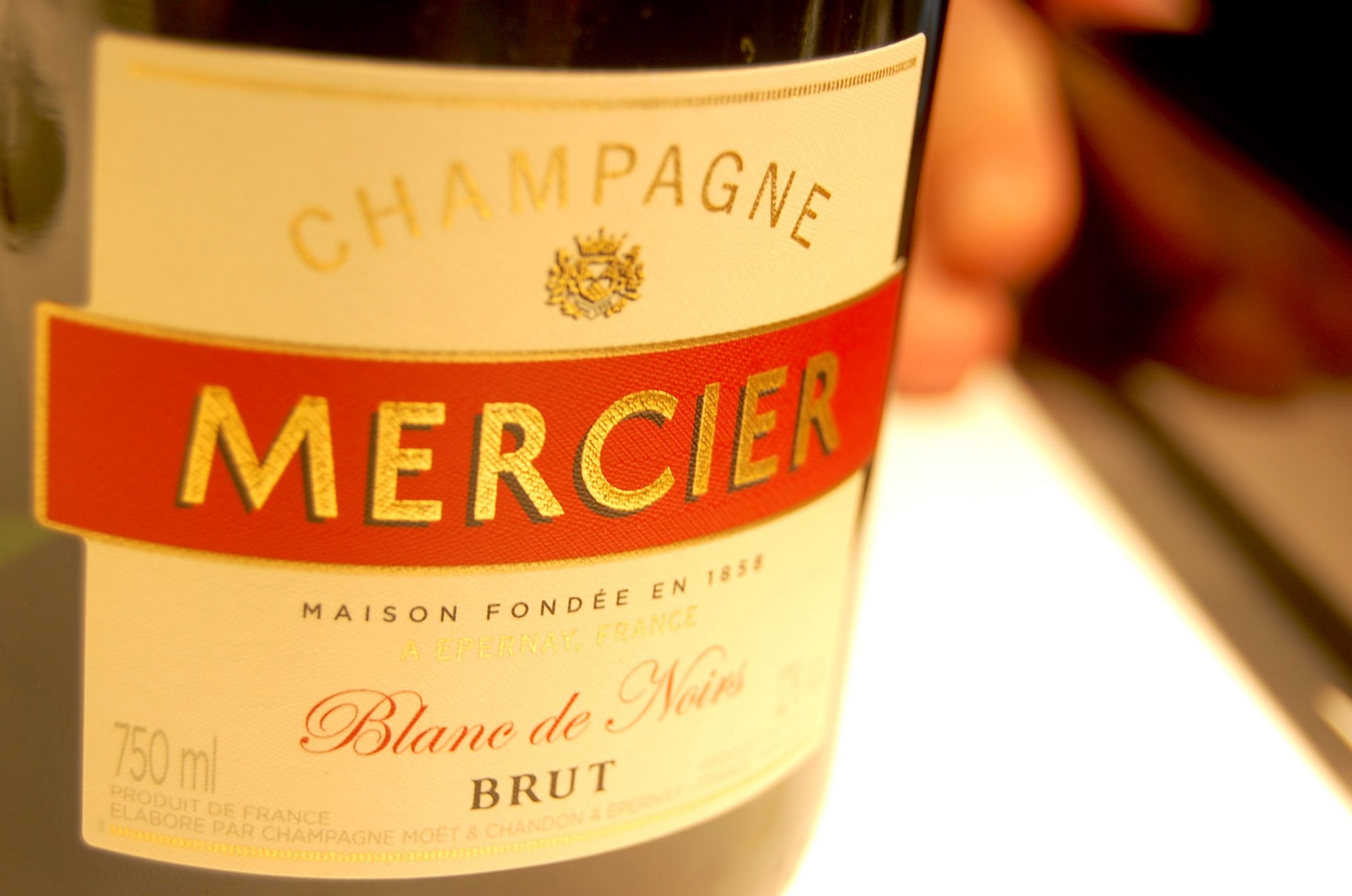 Angelina and Ladurée are Paris' substitute for the British tradition of high tea. Two of Paris' most lauded pâtisseries, the decadent treats that await are sure to fill your quota of sweets for your entire trip.
Shop
I seldom have enough time to go shopping on a bachelorette trip, but if you've come to Paris with an itch to acquire some of the best the country has to offer, then there are some places that will fill your heart's desire.
Louis Vuitton's Flagship store on Champs-Élysées is simply incredible. With elaborate window displays and multiple floors, you are guaranteed to find whatever LV item was stocked-out back home. Their laser-sharp customer focus also shatters any sterotype of poor service that Parisian retailers may have garneshed over the years – you can't complain when they give you a glass of wine while you are completing your purchase!
House of Guerlain at 68, Champs-Elysées is essential for anyone who adores the fragrances or products of the famed perfumery. Wander though multiple floors and exhibits dedicated to one of the finest perfume houses in the world.
Colette on Rue Saint Honore. Find the finest picks in French avant garde fashion, music and design here. I've met many a hipster who regard this shop as their mecca.
Galeries Lafayette is the most elegant shopping mall in all of Europe. Even the food court serves wine, out of a vending machine of course. But when is wine a bad idea?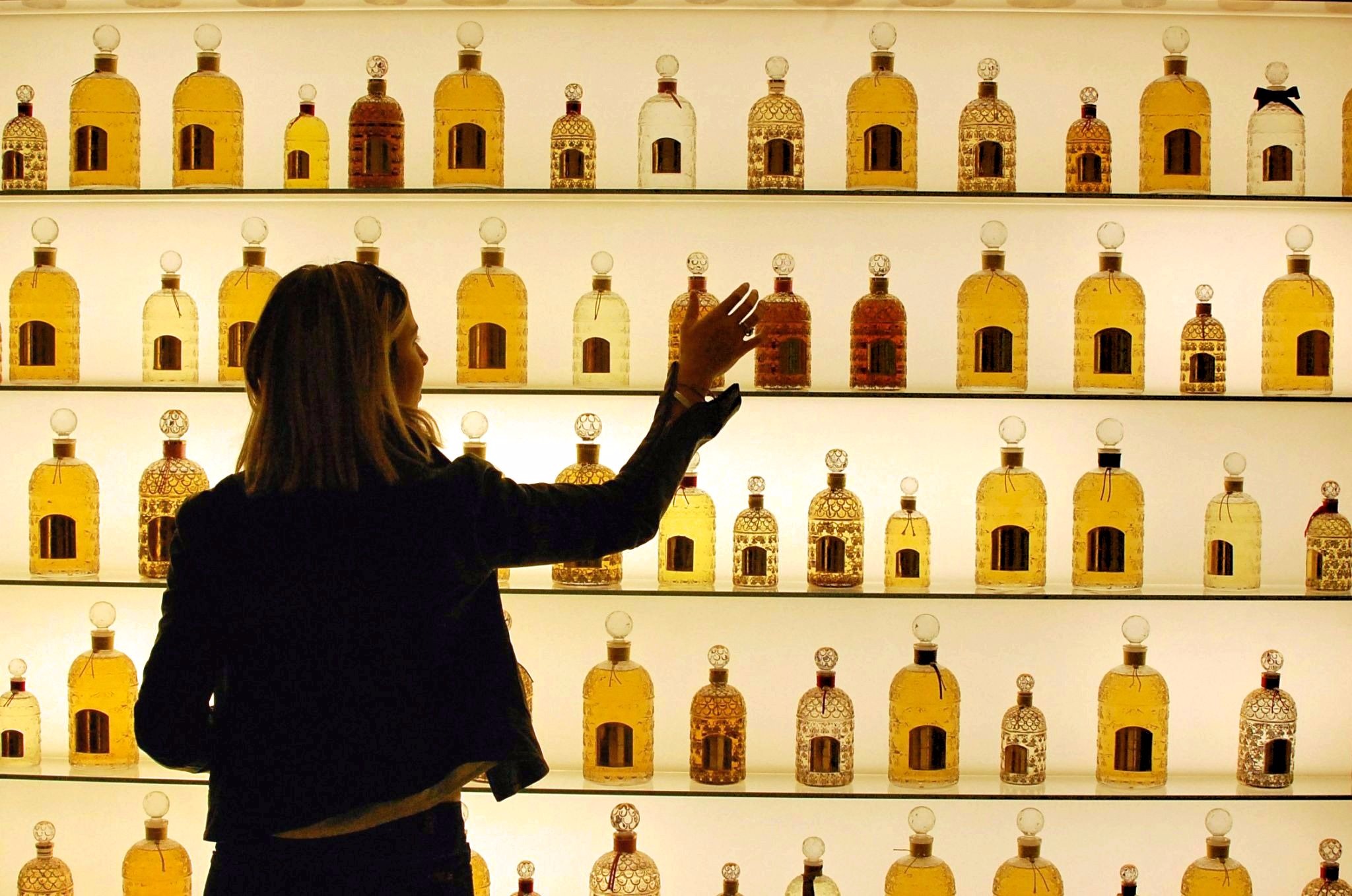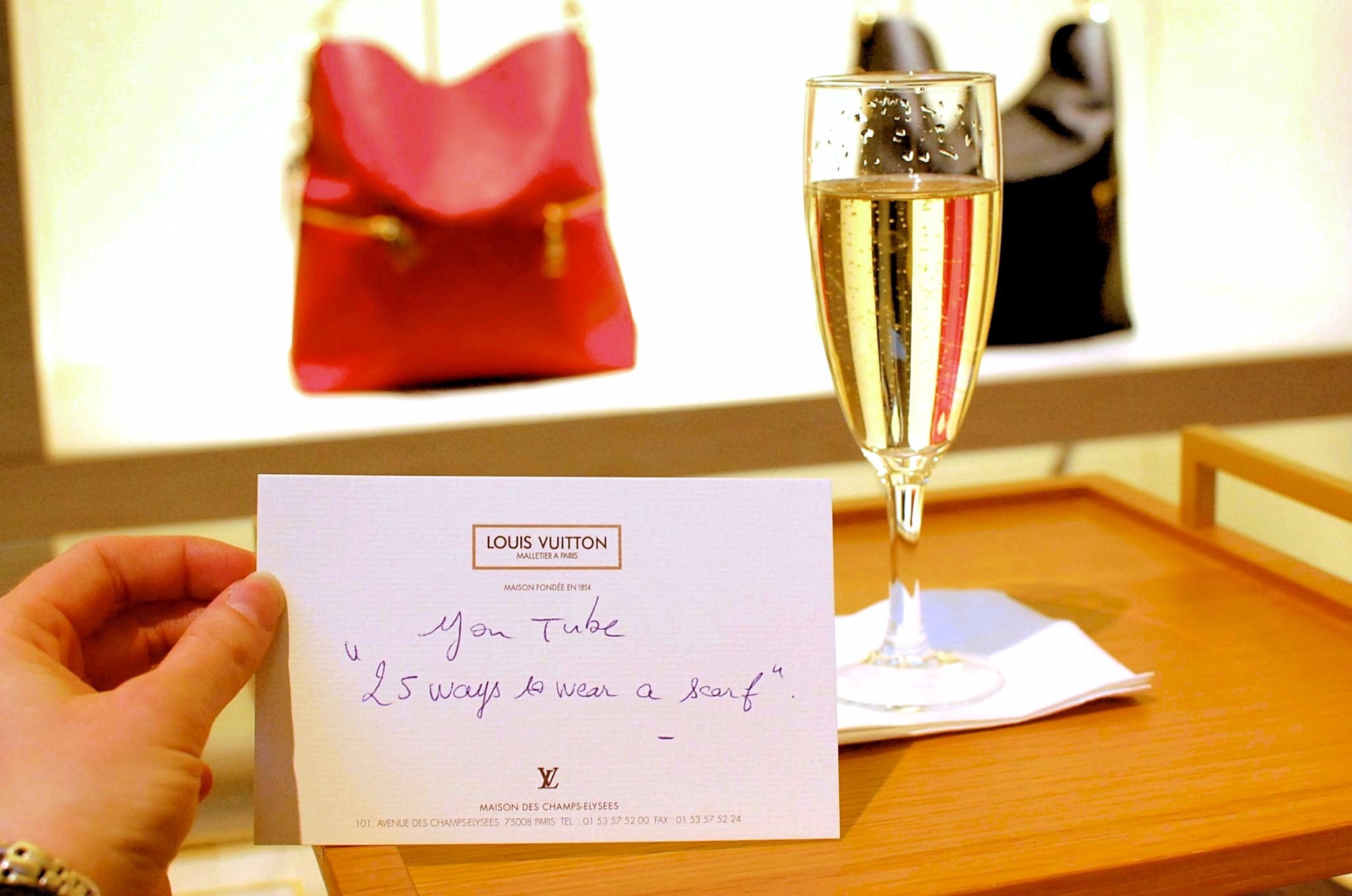 Pro tip: Bring your passport on your shopping excursion. Spend over €175.01 and you may be eligible for a VAT refund. Read more at Global Blue.
Eat
If there is one takeaway here, please book in advance.
Paris has some of the best restaurants in the world, but if you leave it to the last minute, you'll be lucky to score even a table for one. And for a city with so many great restaurants, there are a lot of terrible tourist traps, so plan your meals well in advance.
Some of my favourite restaurants: Au Passage, Frenchie, L'Atelier de Joël Robuchon, Le Jules Verne. I could go on…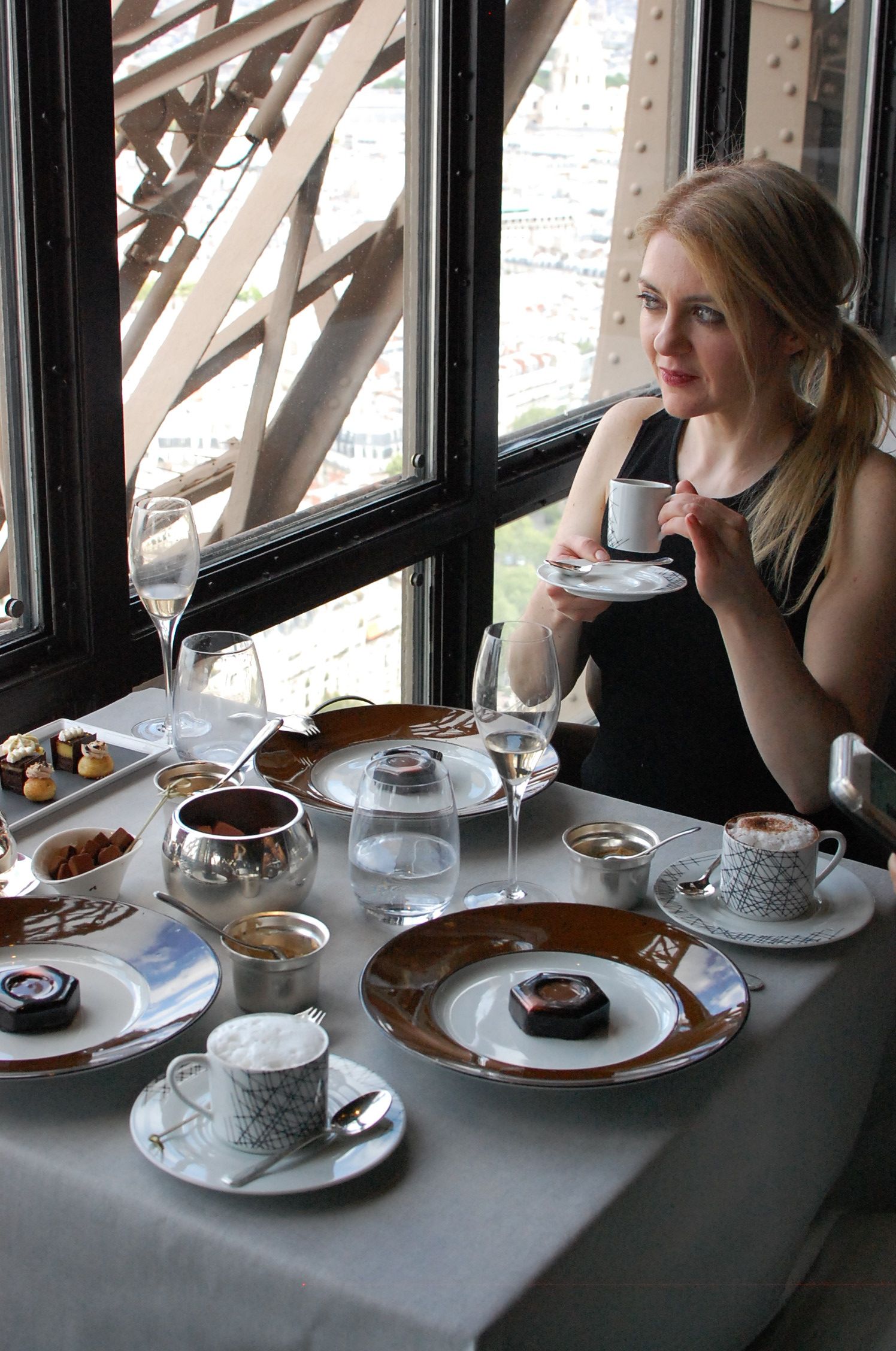 And for a nice afternoon spot with a great view of the Louvre, the palace restaurant does a good job of balancing tourist friendly service with great food and views. Just a nice spot to drink rose with the girls.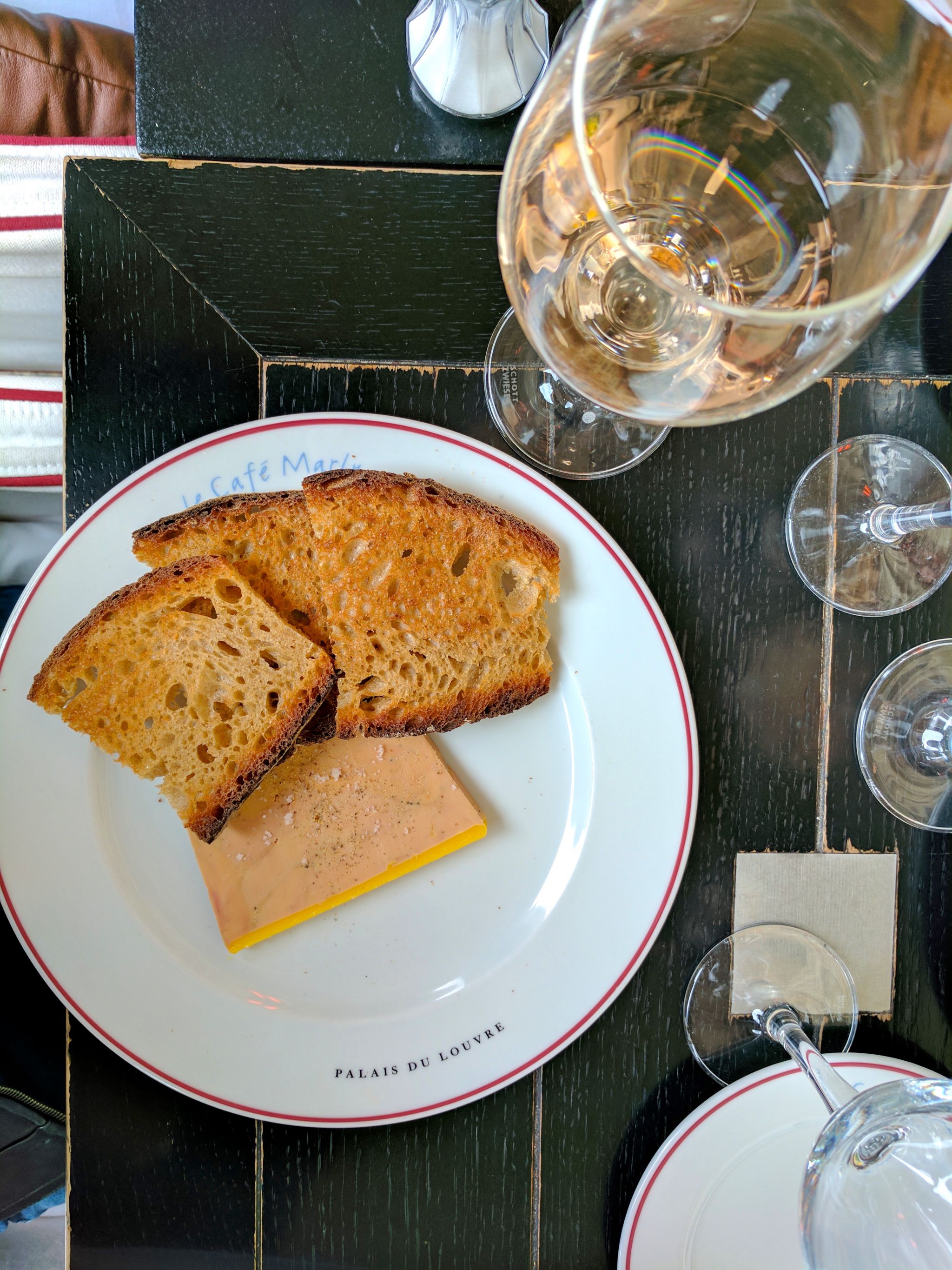 Getting There
So hopefully I've sold you on Paris. Now the hard bit… trying to sell your girlfriends on hopping across the pond instead of flying down to Vegas. Think about it this way – Vegas is, what, 4 hour flight from Toronto? Paris, 6.5? Not to mention the exchange rate is better for Canadians in Europe at the moment.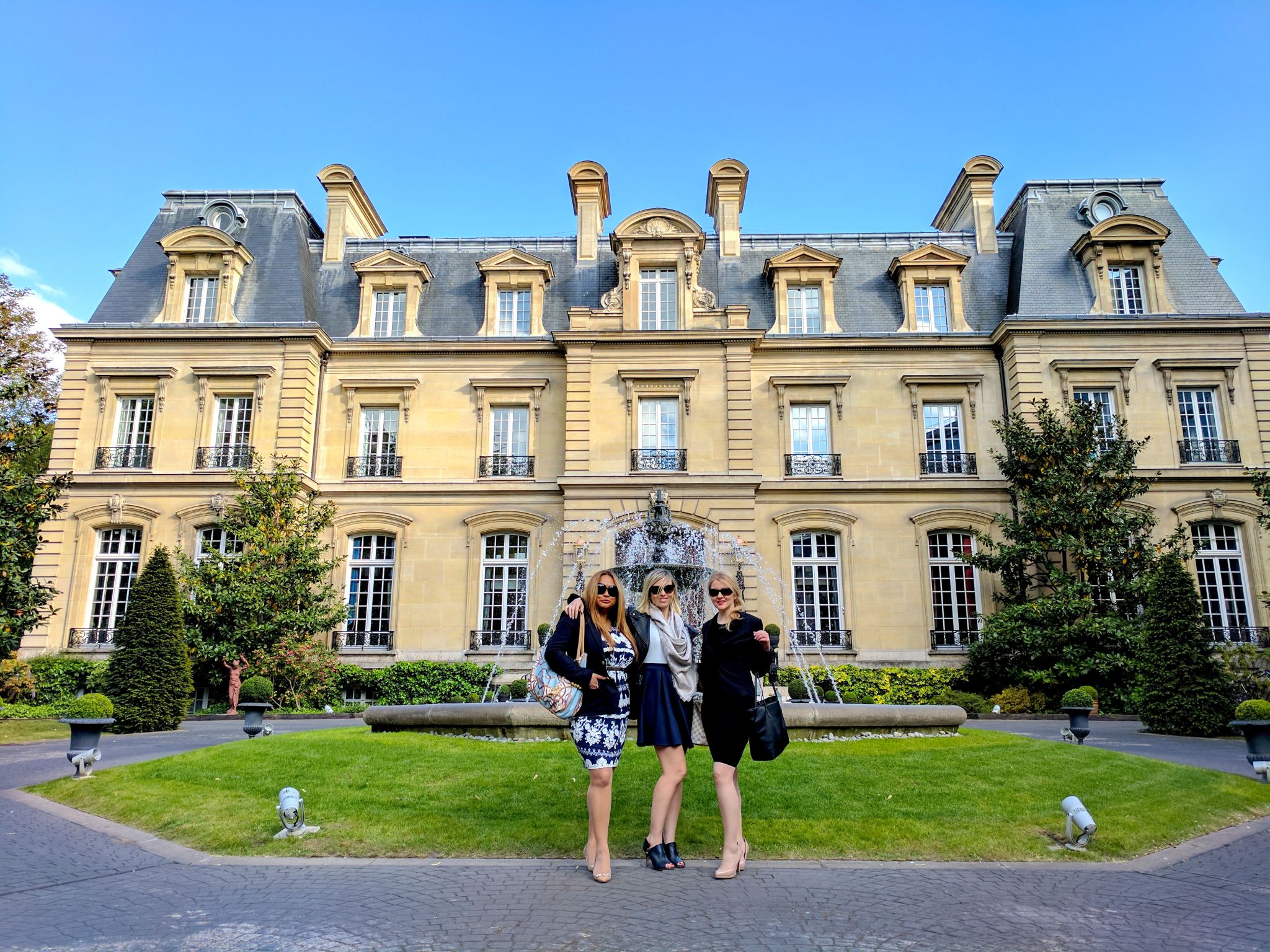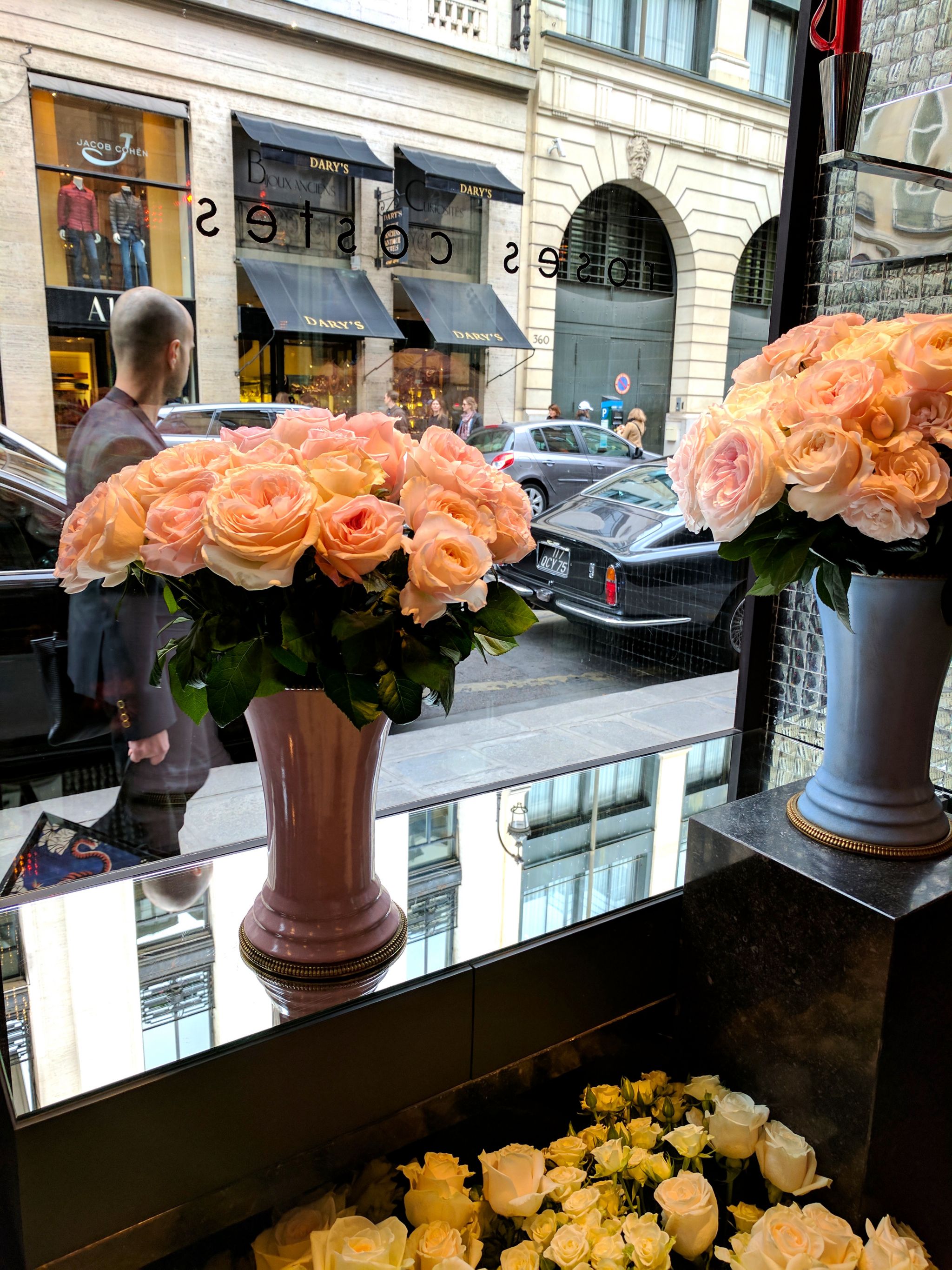 Vegas has been done to death. Think outside the box and wow the bride to be. Head East for your next bachelorette.
Bon voyage, ladies!