I'm on the go a lot, so naturally I'm on the hunt for anything that simplifies the travel process.
On a recent trip to Bermuda I got to try out my new Lo & Sons O.M.G bag. And it is, without a doubt, the best carry-on travel bag I've ever had.
Read on for my detailed review of the O.M.G.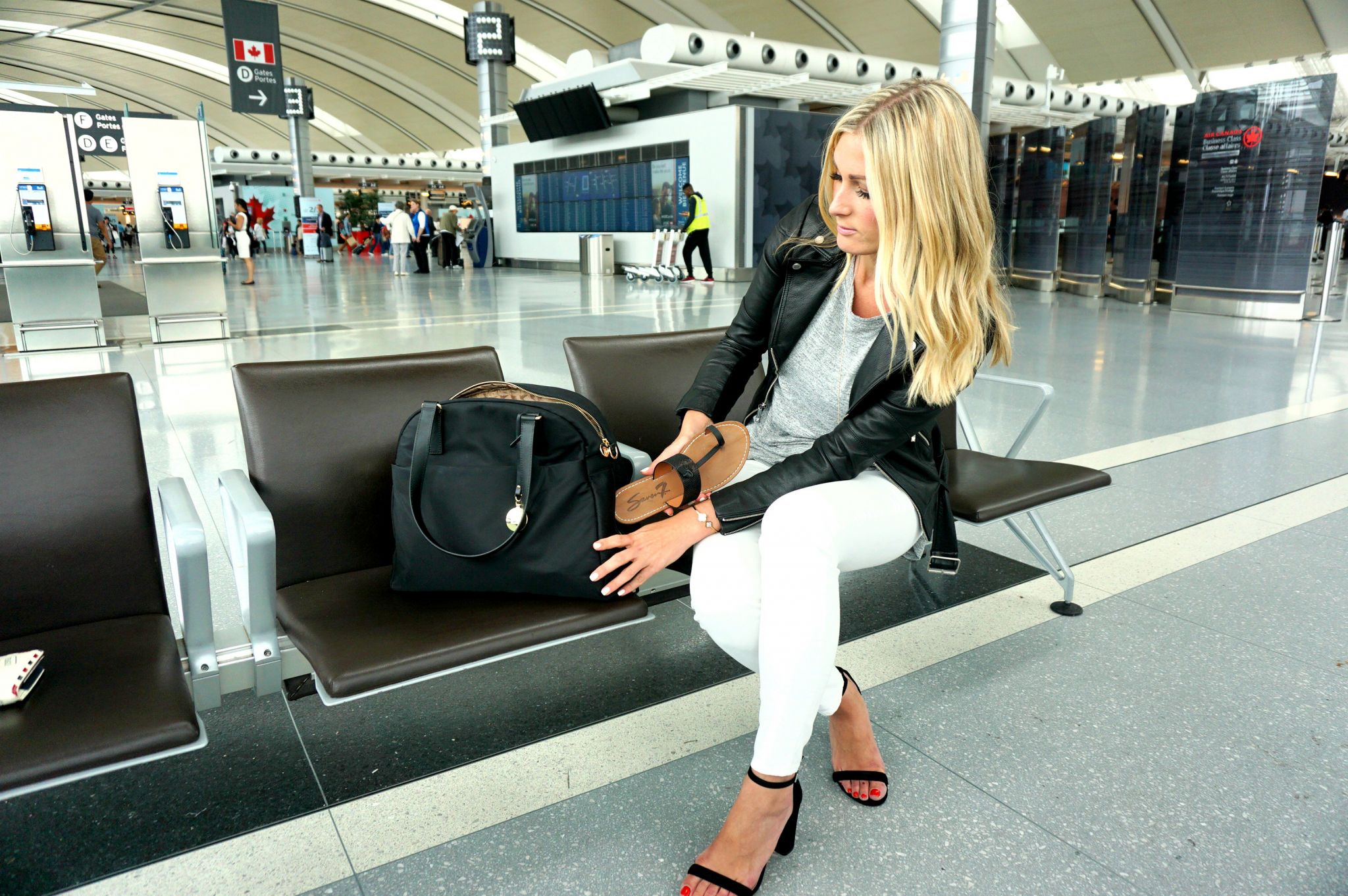 Packing a trusty carry-on bag for a flight isn't easy.
I typically throw my things into one of those extra-large wide totes. Only to try and balance it on my carry-on suitcase without it swinging off the side. I also end up with layers of items to sift though, which leads to my typical panicked, "wait, I lost my… never-mind, it's here."
Needless to say, I was excited to give my new Lo & Sons O.M.G. bag a try.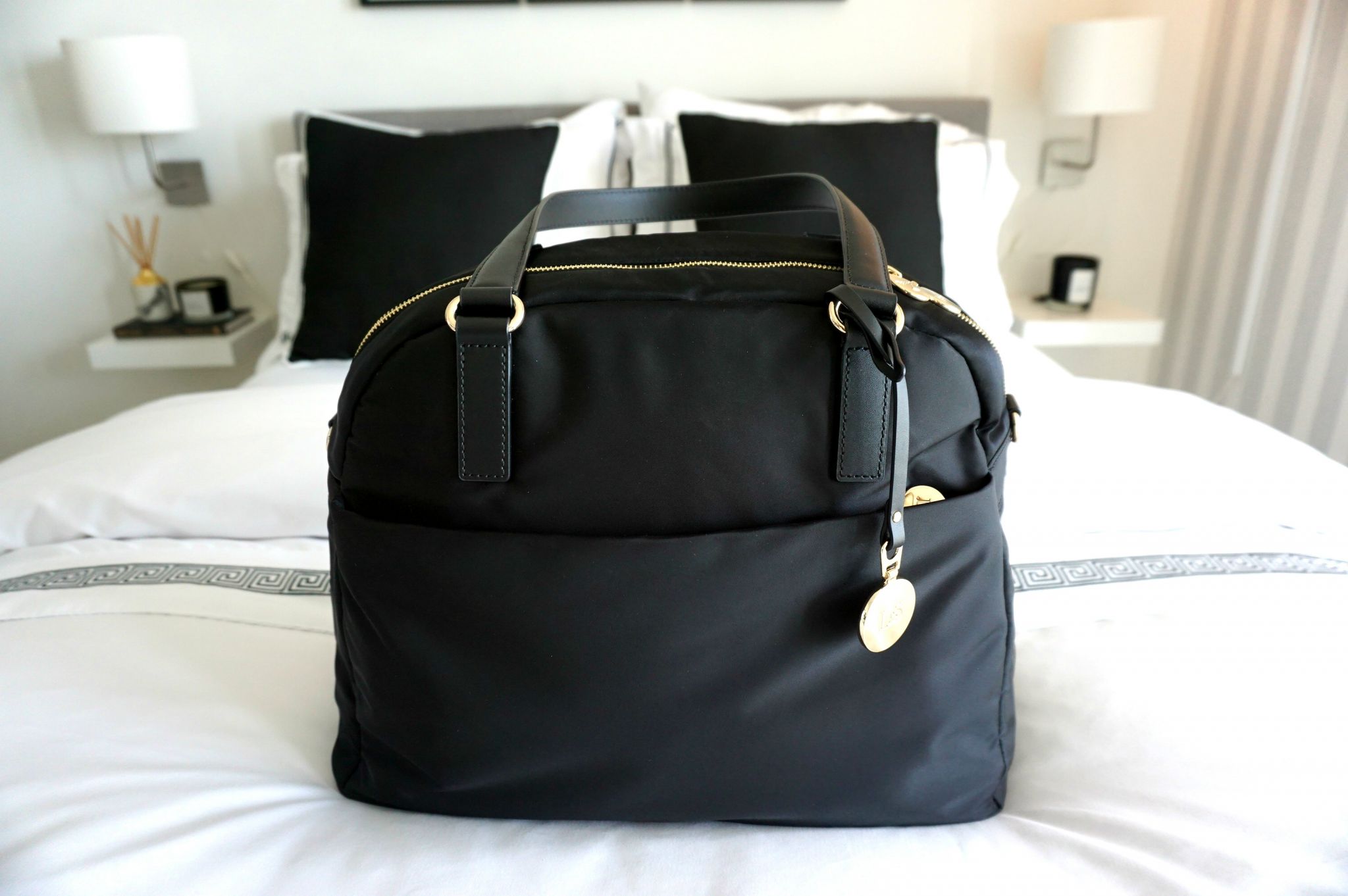 LO & SONS
I learned about this stylish travel gem after seeing a girl with one in an airport. Lo & Sons is a designer bag company that was started by a mother and her two sons (hence the crafty name). I love the functionality and clean look of their bags.
The O.M.G and the O.G. Bag
These are the 2 best-selling styles, and I can see why. The difference is size – the O.G. is a bit wider and longer. Otherwise identical.
I prefer the O.M.G. The size is ideal for travel, gym and even work. A multi-functional bag on the road is key!
Both come in 9 colour variations. The lavender interior was tempting, but I prefer a neutral colour combo. So I chose the black exterior / light gold hardware / camel interior / black handles.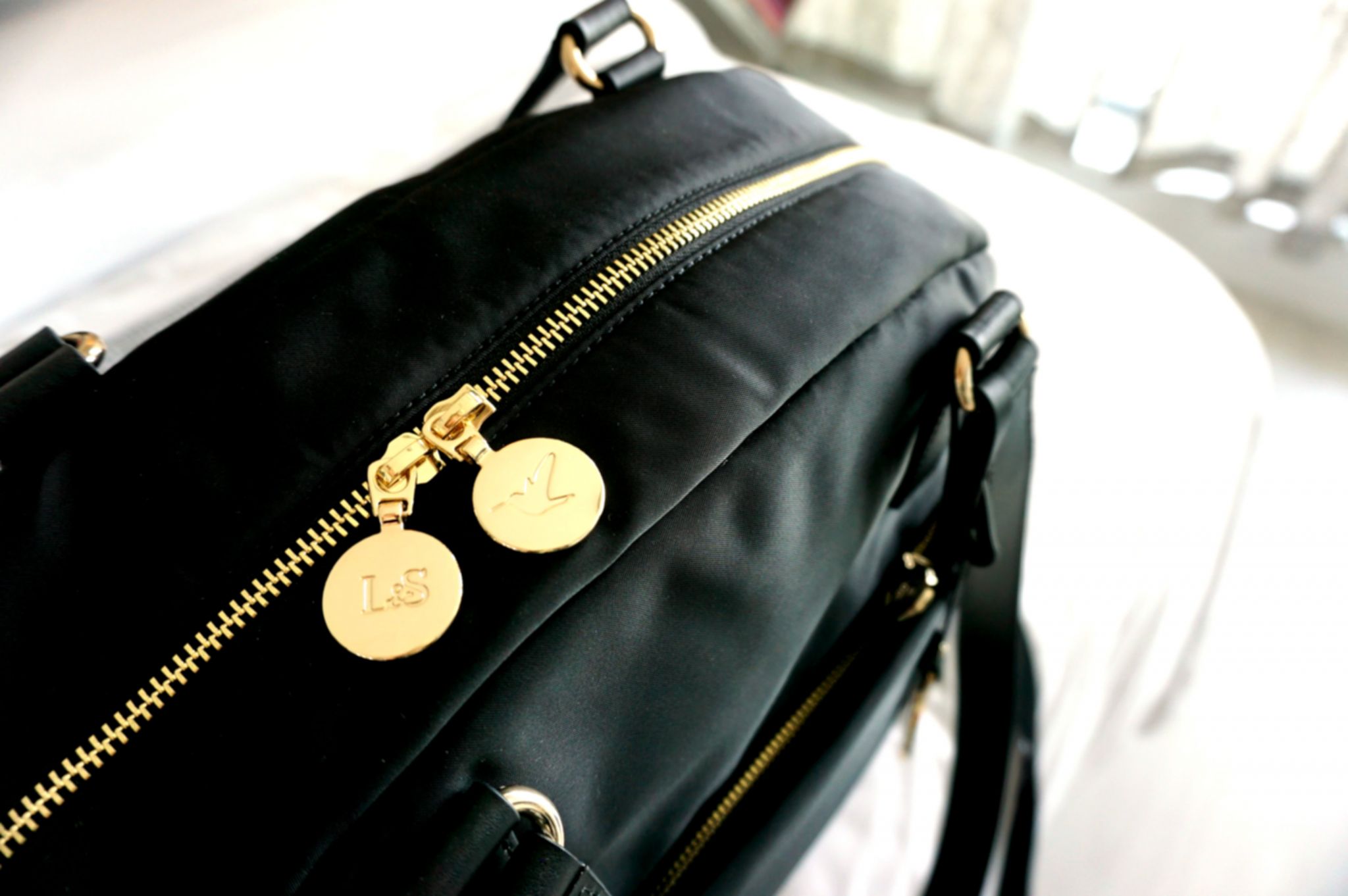 A Compartment For Everything (even SHOES)
There is a place for everything – that's what makes the O.M.G. so special. And despite its spacious capacity, the O.M.G. was made to fit perfectly underneath an airplane seat!
Even with all this inside. (Not pictured, my laptop, which also slid right in.)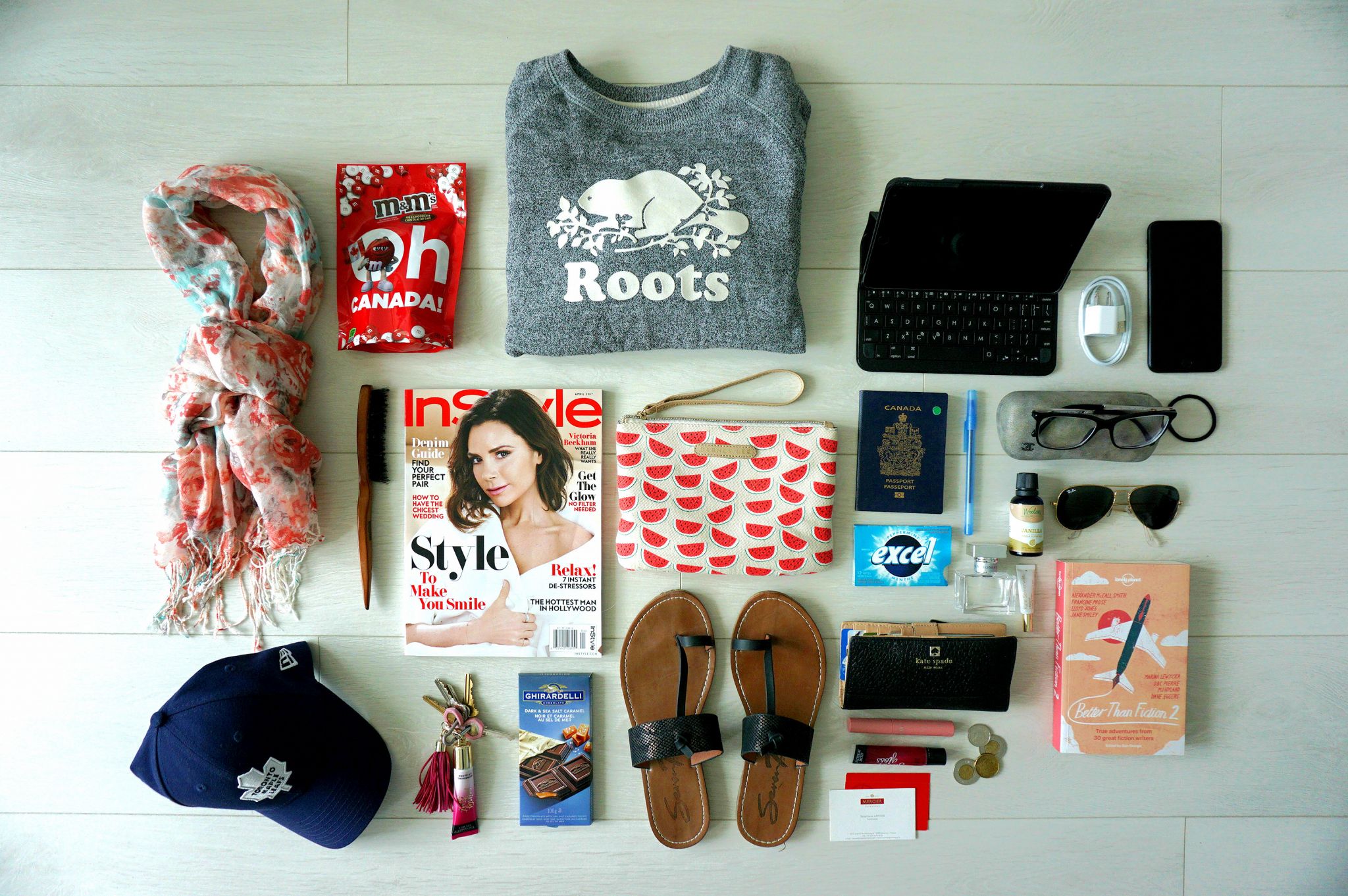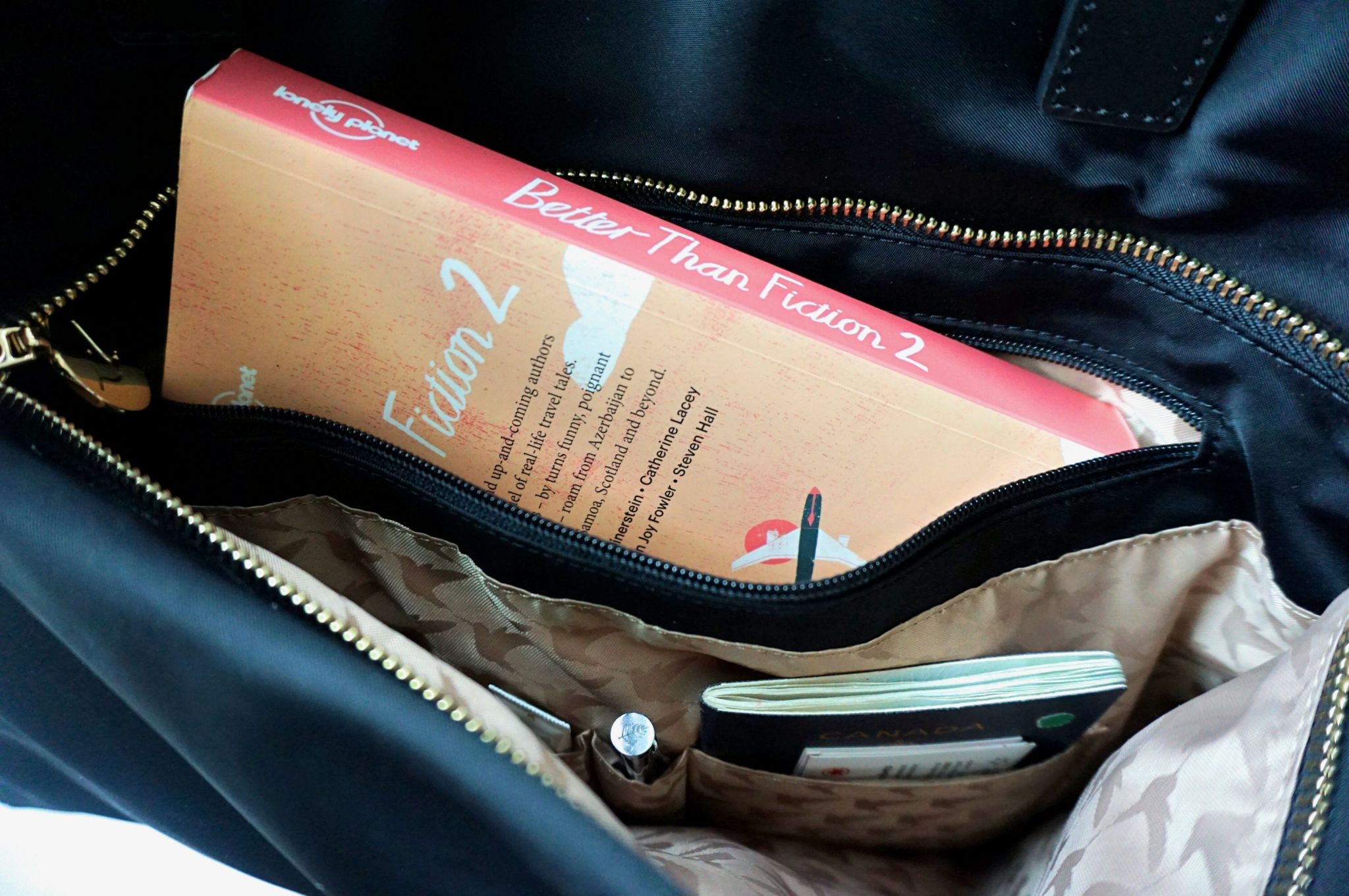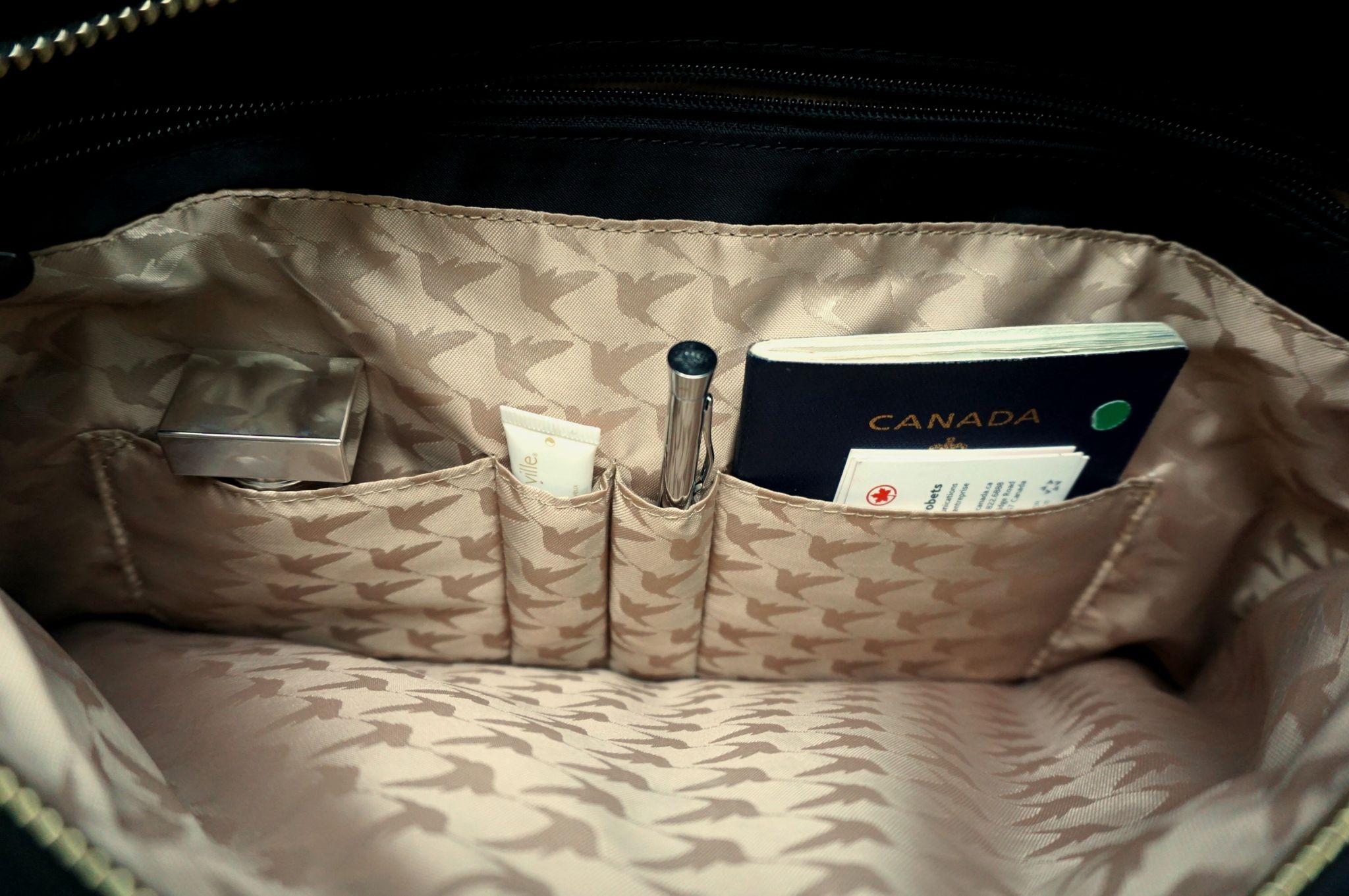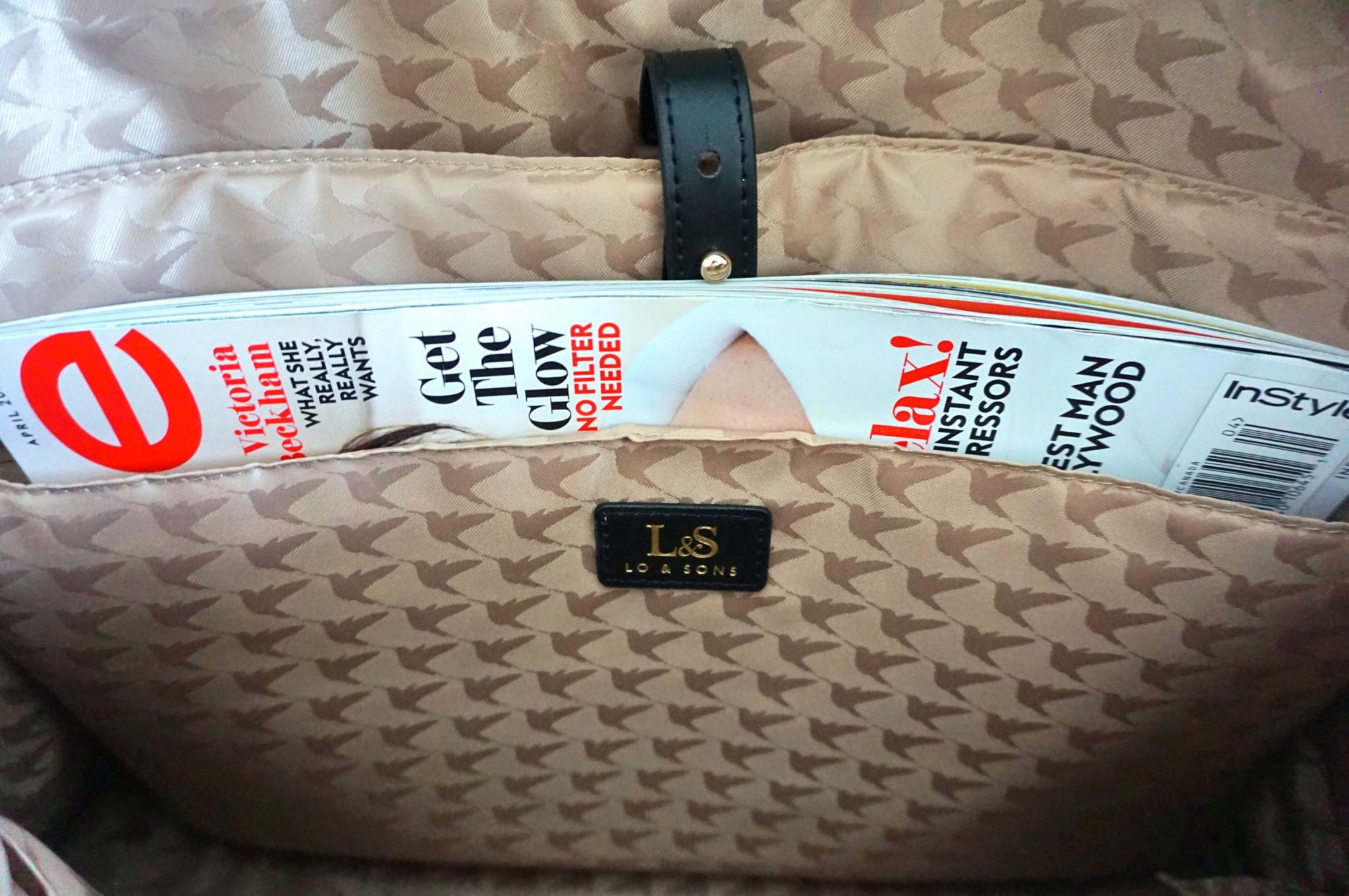 There are stylish bags and there are functional bags. This travel bag is both. It really made my things easy-to-access on the go… and kept me organized!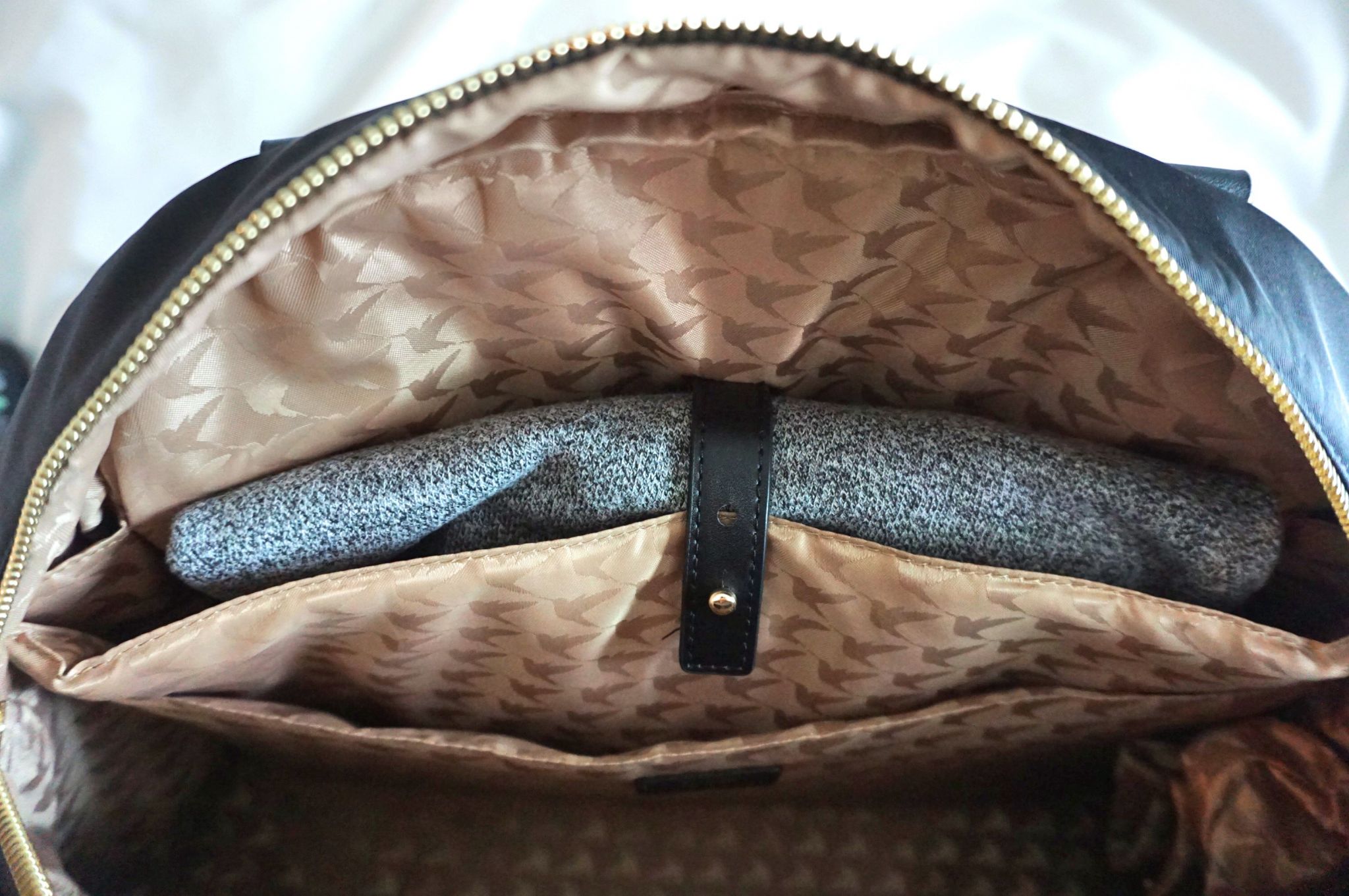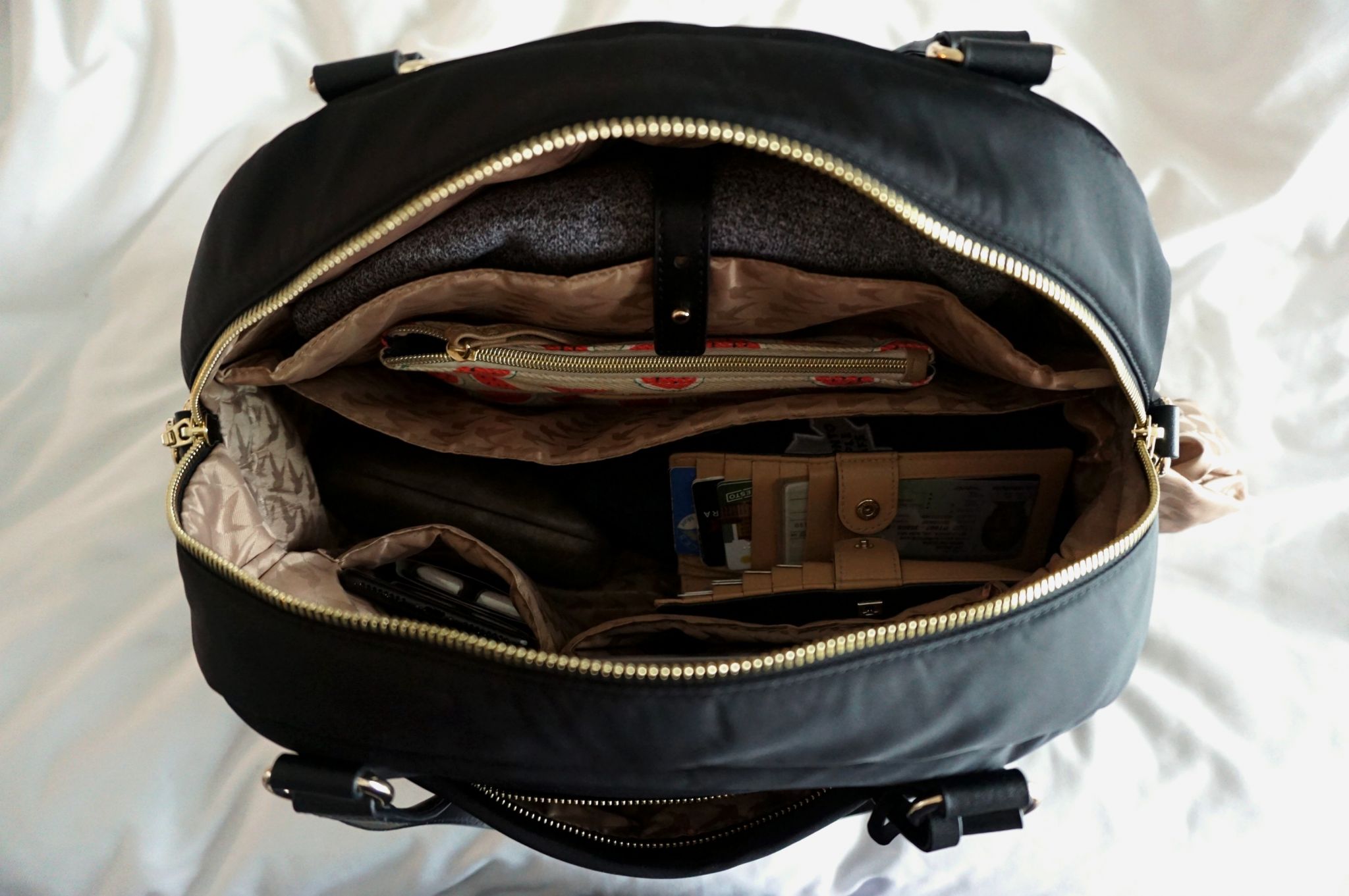 These are my favourite functional aspects:
TECH COMPARTMENT
There's a padded laptop compartment (fits up to 13″ laptops), pockets for a tablet and a phone.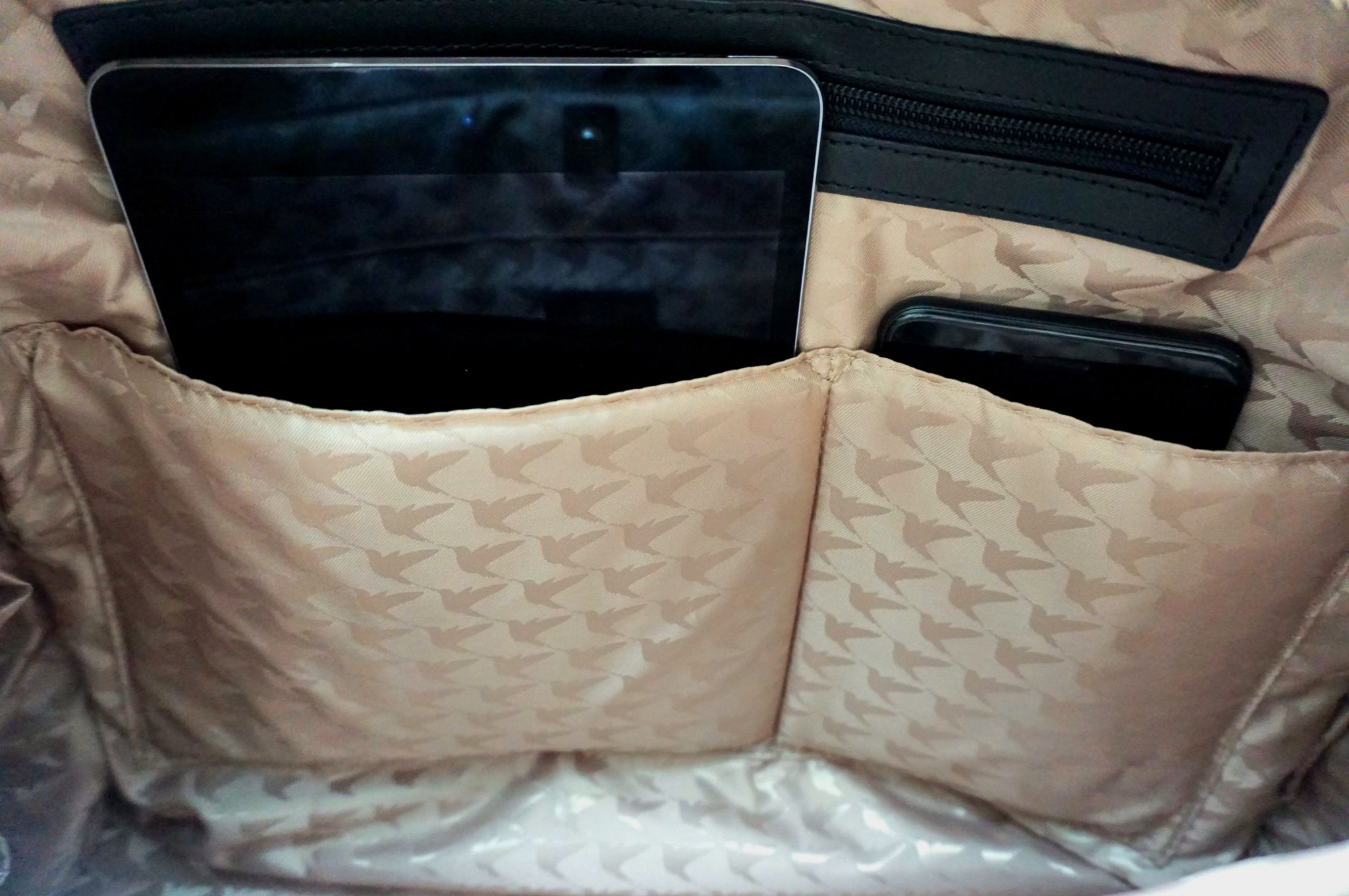 KEY LEASH
Convenience wins on this one!
This long key leash tucks inside the front pocket nicely. Because of this great feature I wasn't standing at my door with a pile of luggage ruffling through my bag, searching for my keys (the last thing I want to do after a flight).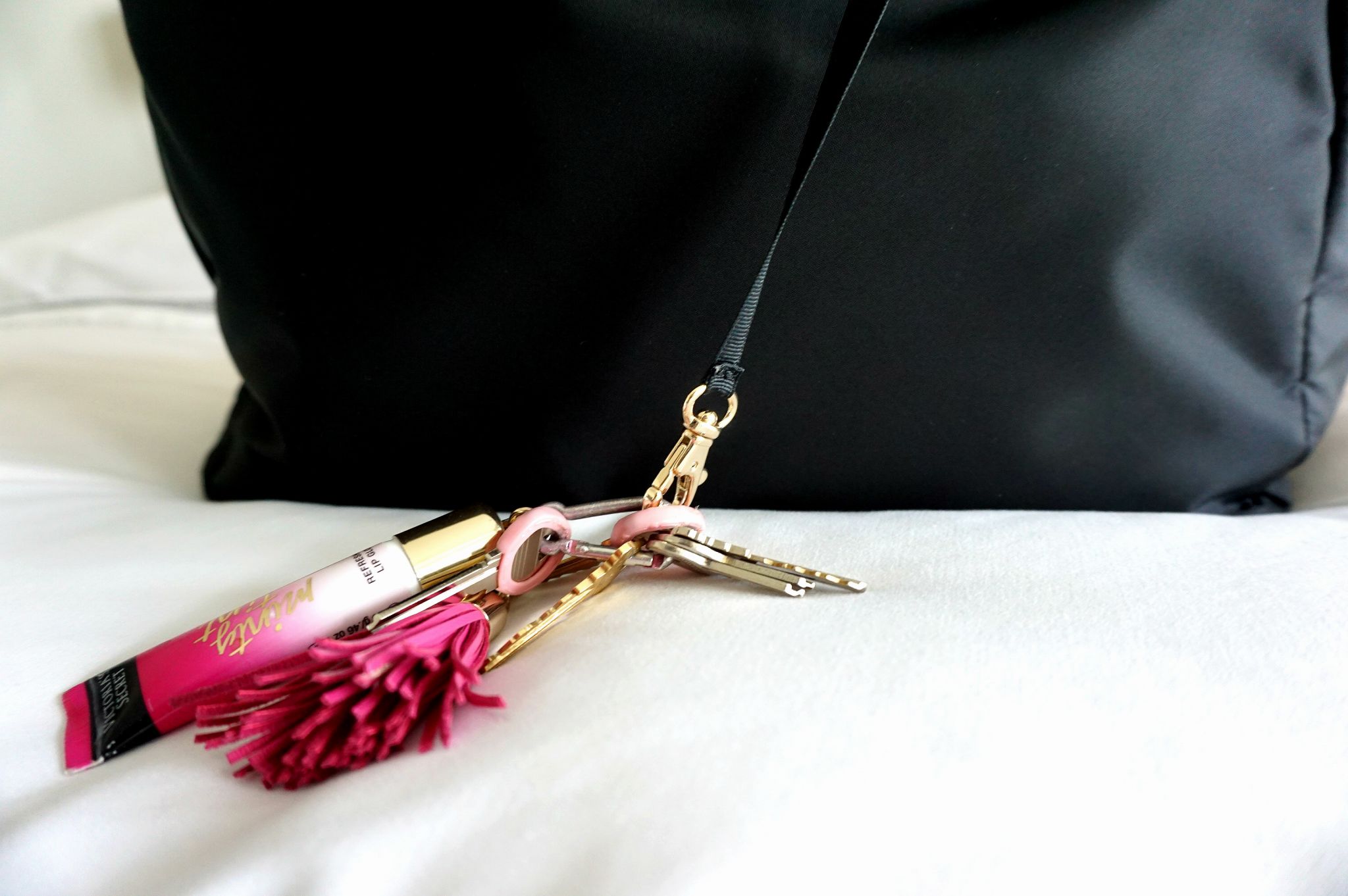 SHOE COMPARTMENT
First of all, I had to rush to the airport straight from a baby shower. So being able to swap my heels for sandals at the terminal is the feature I need in my life.
As a result, I can pack shoes to swap out and dress up or down on the road. Especially relevant is that a pair of heels or running shoes fit in the compartment … travel bag win!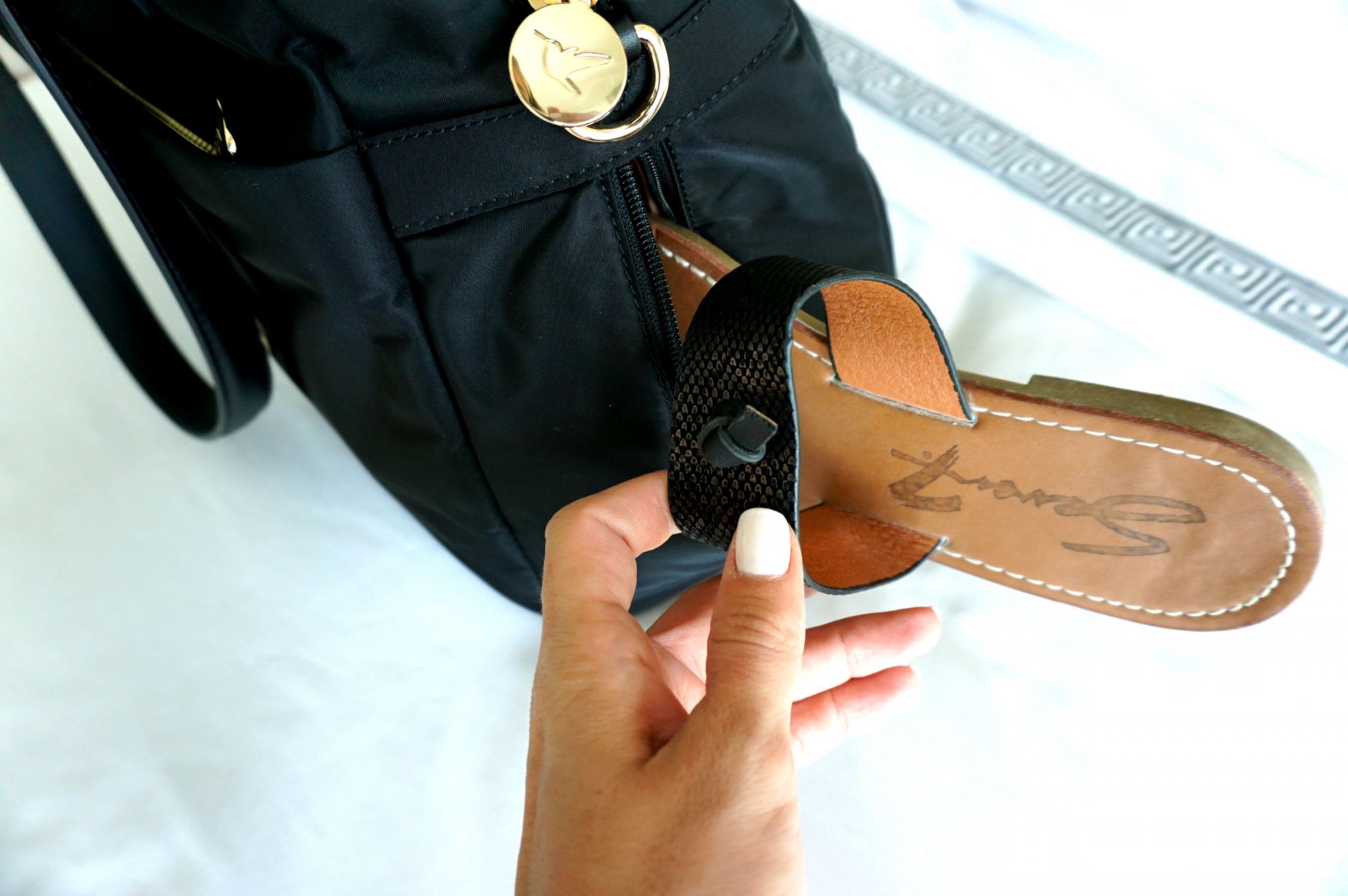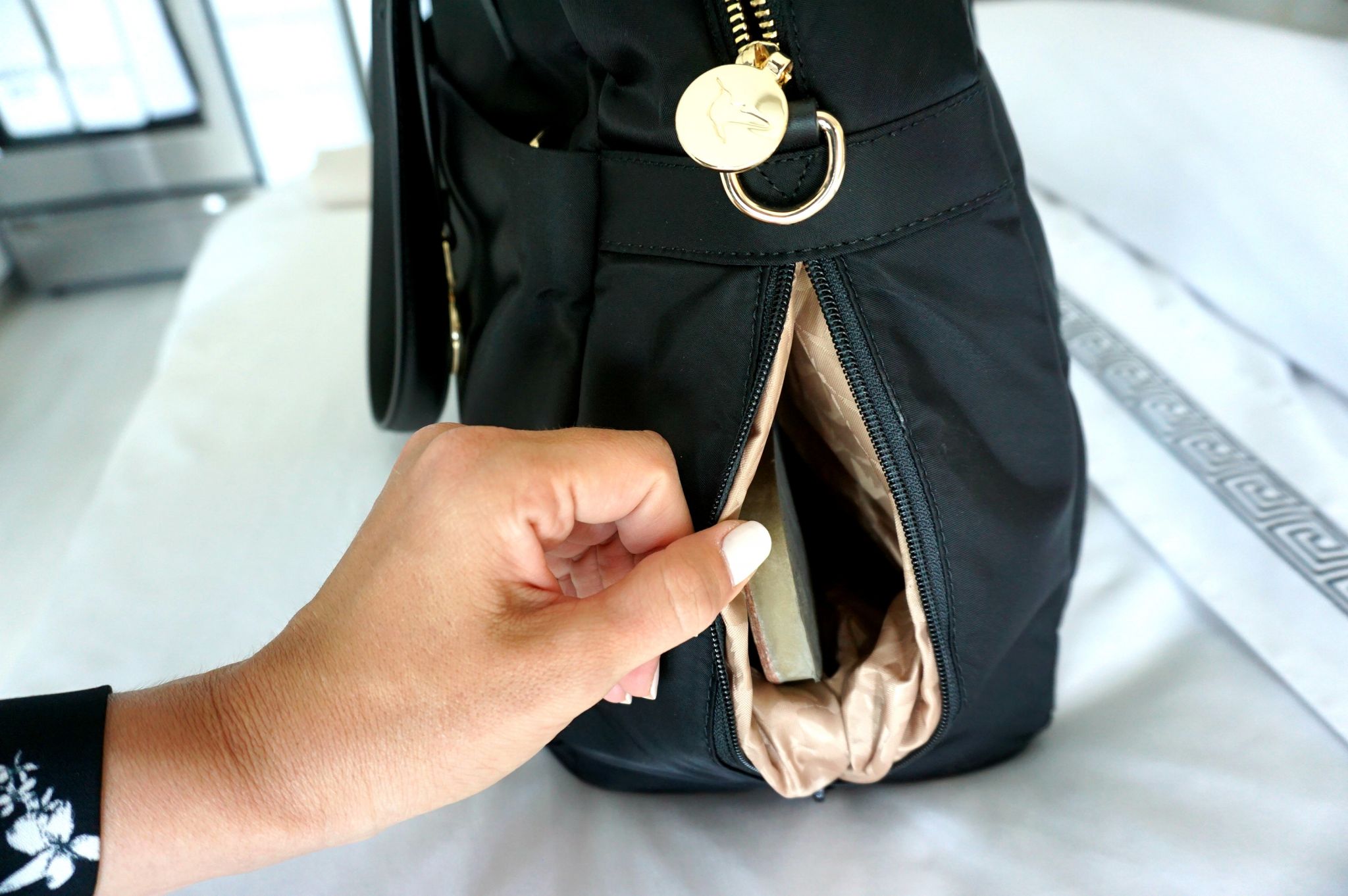 LUGGAGE HANDLE SLEEVE
The adjustable back panel sleeve is a great design and does a great job to secure the bag to my luggage. The zippers make it possible to change the size of the opening to fit snug on any luggage handle.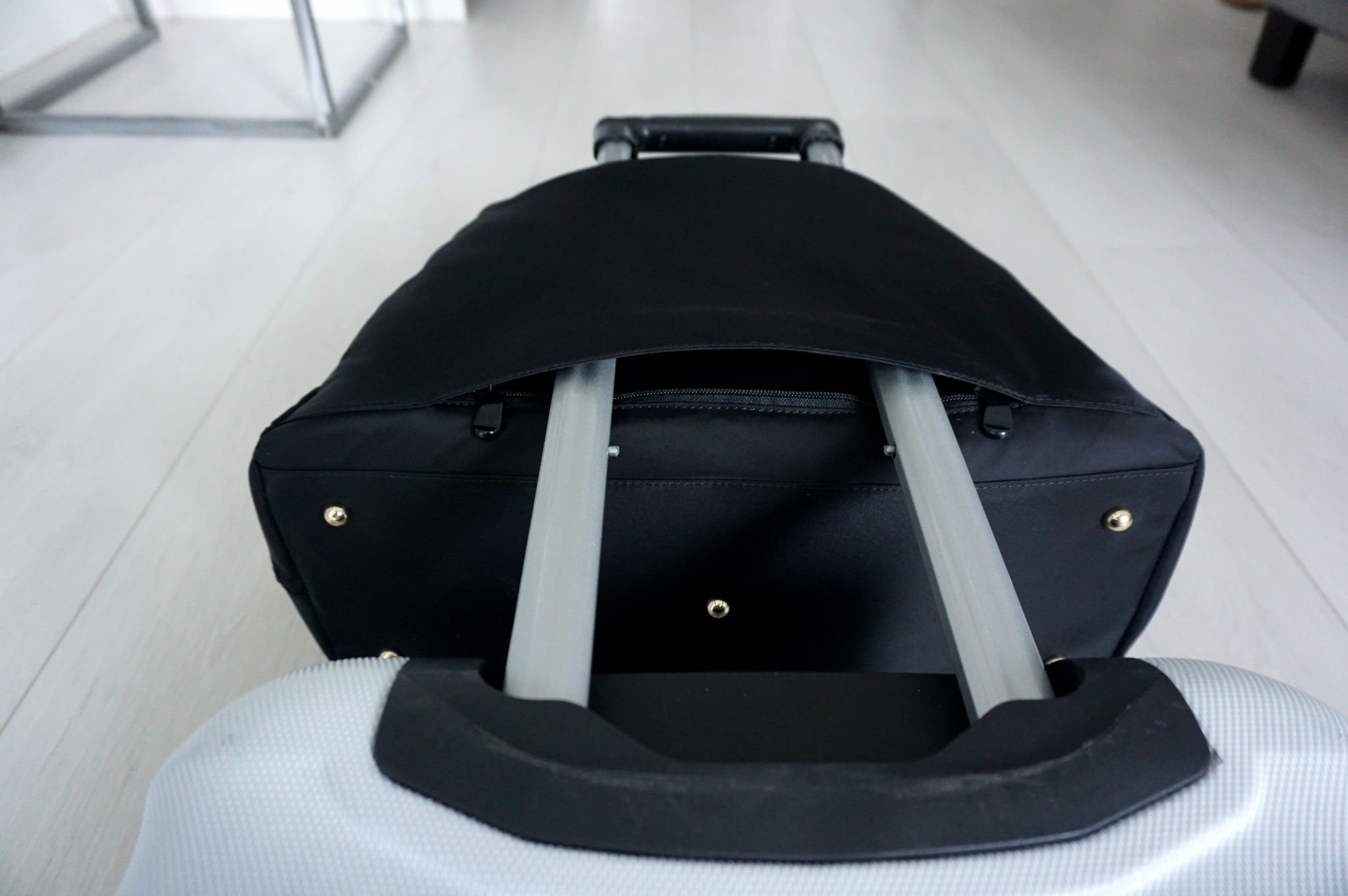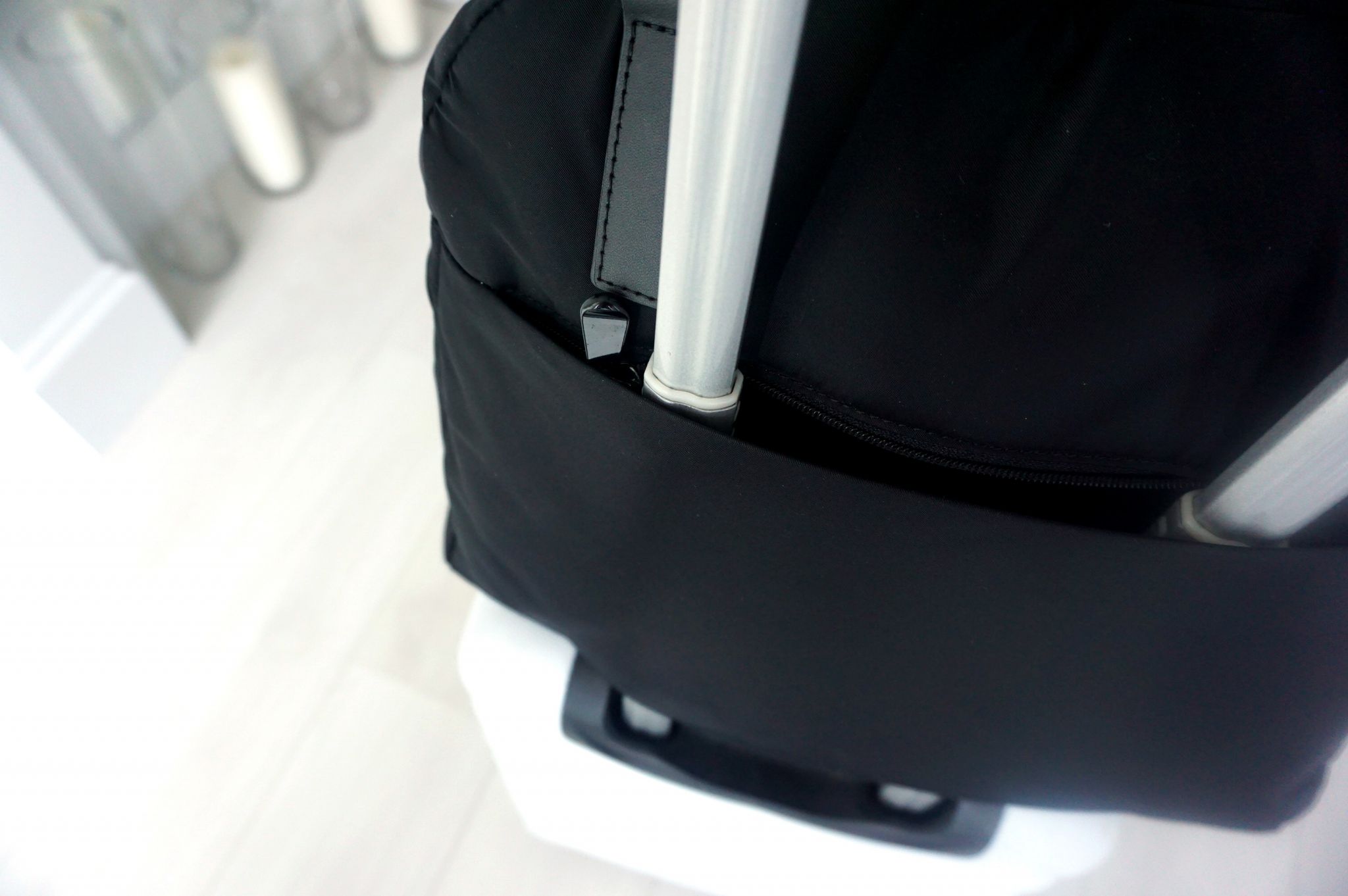 But here's maybe the coolest part, when it's not the luggage handle I can completely close the bottom zipper to create another storage compartment!
CARRY STRAP
The detachable messenger strap turned out to be a really great addition. I took the bag to the pool, beach and gym in Bermuda and the strap was extra comfortable to walk with.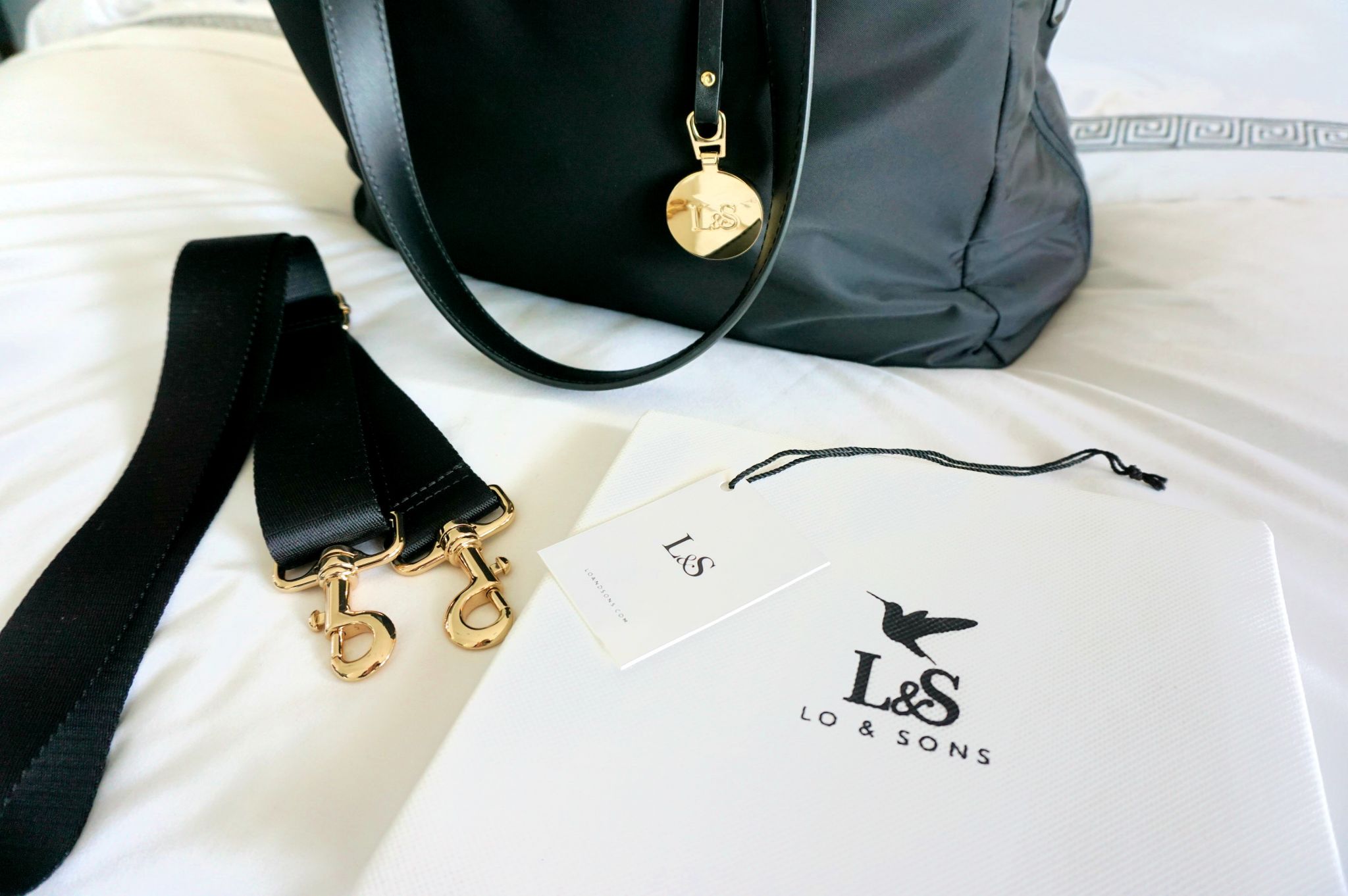 Verdict
This was the most painless carry-on experience I've ever had. I darted through the airport without my bag falling off the side of my suitcase.
My favorite part, though, is that the shoe compartment stows away when not in use giving you even more storage space. All in all, a good-looking bag with the versatility and durability I need!
Get it: here!