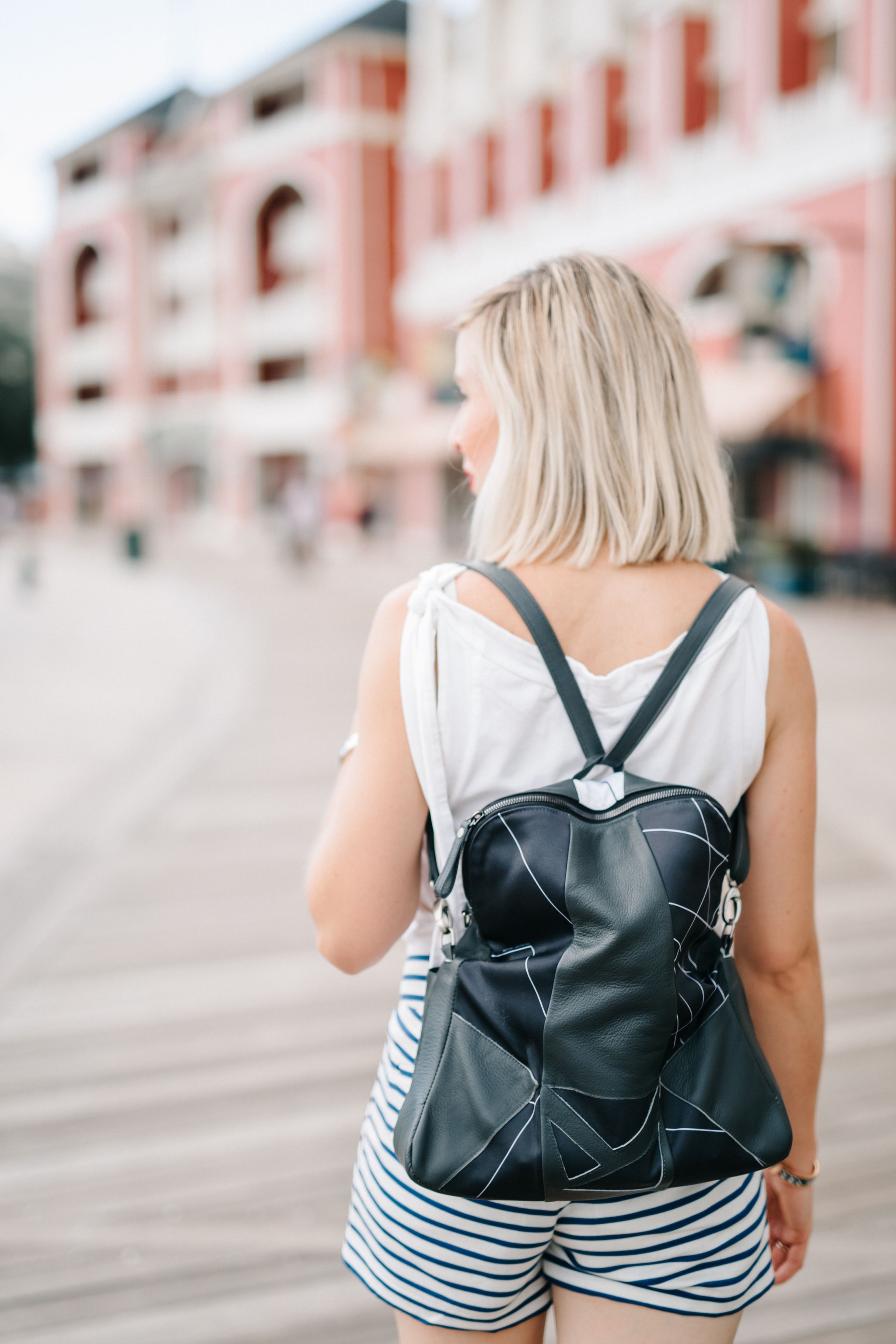 I live a pretty chaotic life. Amplify the chaos by TEN when I'm travelling. Amidst the madness of trying to make tight connections and planning WAY too many activities, I've developed some pretty bad travel habits…
Like leaving zippers open to tempt pit-pockets. Or loading thirty pounds of god-knows-what into a duffle bag that nearly breaks my arm. Or lugging around a heavy Louis Vuitton handbag without a shoulder strap.
Having once lost a handbag and all of its contents to a thief who was clearly more organized than me, I've decided to finally smarten up.
Meet the Perfect Convertible Travel Bag – BECCA by JoJo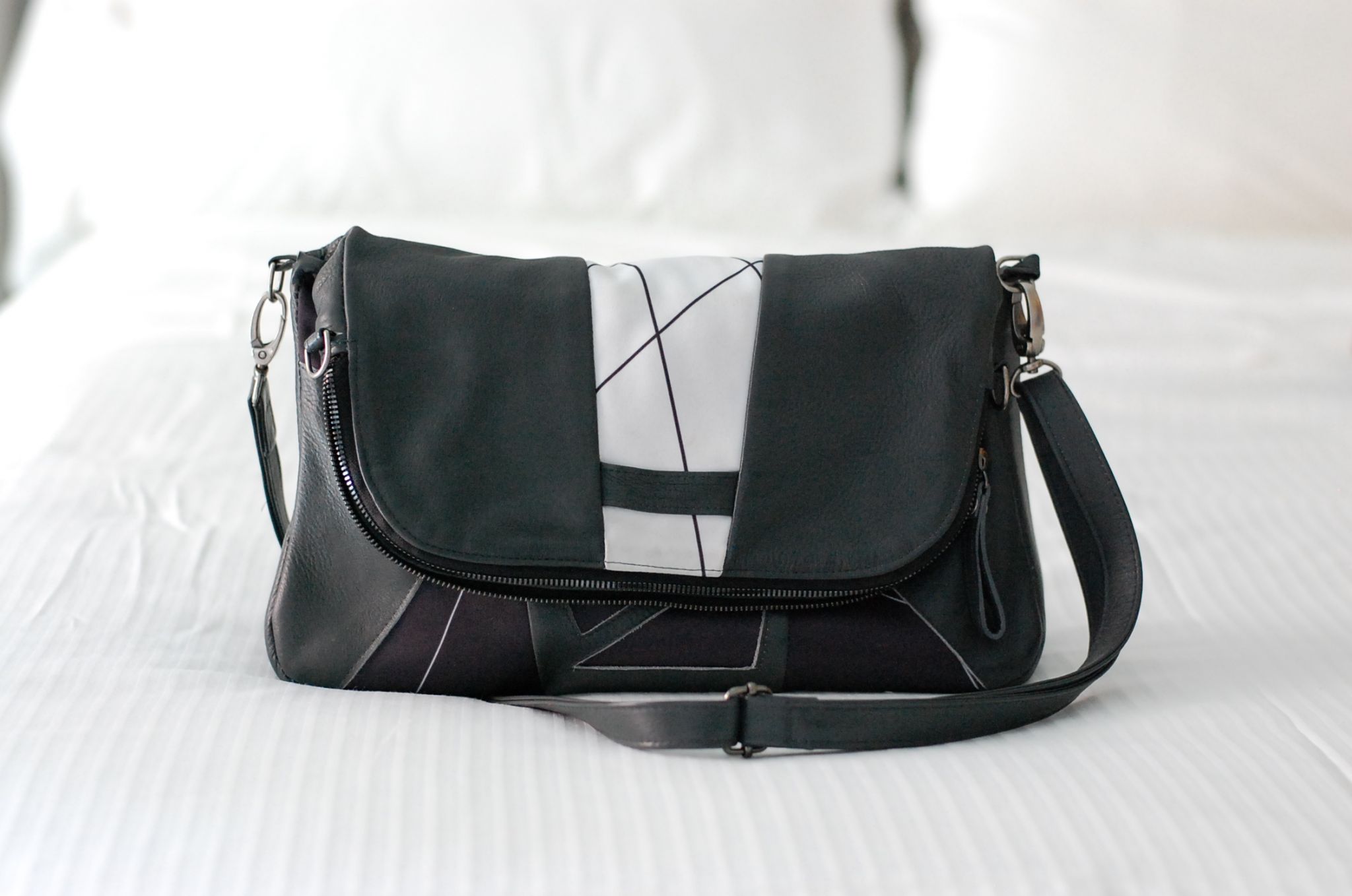 I had been on the prowl for a 'bag' that could do it all. One that could play the role of backpack when I needed it to, or a subtle messenger bag at other times. I wanted a sturdy zipper, not too many pockets and something that could take a beating. And leather, real leather. None of that synthetic shit.
It didn't take me long to come across a company by the name of JoJo based in San Diego. Their handbags are all designed by brand owner Joanna Dubbeldam, who obsesses over every detail with today's modern multi-tasking woman in mind. I found Joanna's geometric designs intriguing at first. After a little digging, it all made sense to me. A fourth generation designer with Dutch lineage, the style (and the quality) stands out as a little European.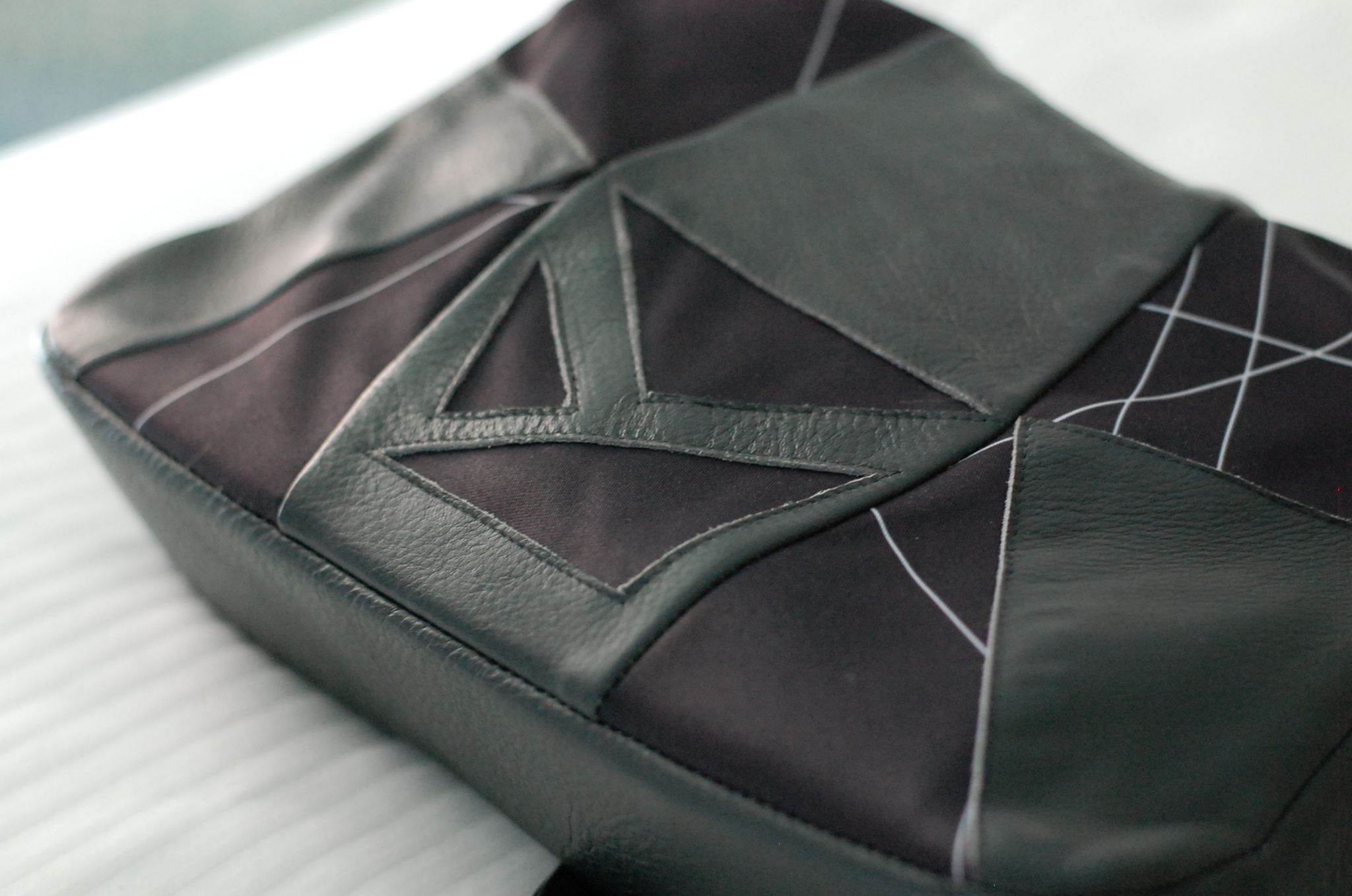 Beyond JoJo's eye-cathing style, the idea of a three-in-one convertible backpack sold me right away. Marketed as the wear-with-anything bag, I had to try one myself to see if it was all that its cracked up to be.
I'm more of a monochrome kinda gal, so I opted for the gray BECCA. I took this sturdy little accessory with me on a whirlwind adventure to see if it was up for the challenge. Three cities in three weekends.
First Stop – Orlando
I flew down to Orlando for the EPCOT Food and Wine Festival. If you've even been to a Disney Park's food and wine event, you'll know that you need to be completely hands free. Like one hand free for New Zealand seared venison loin and the other free for a glass of Pinot Noir.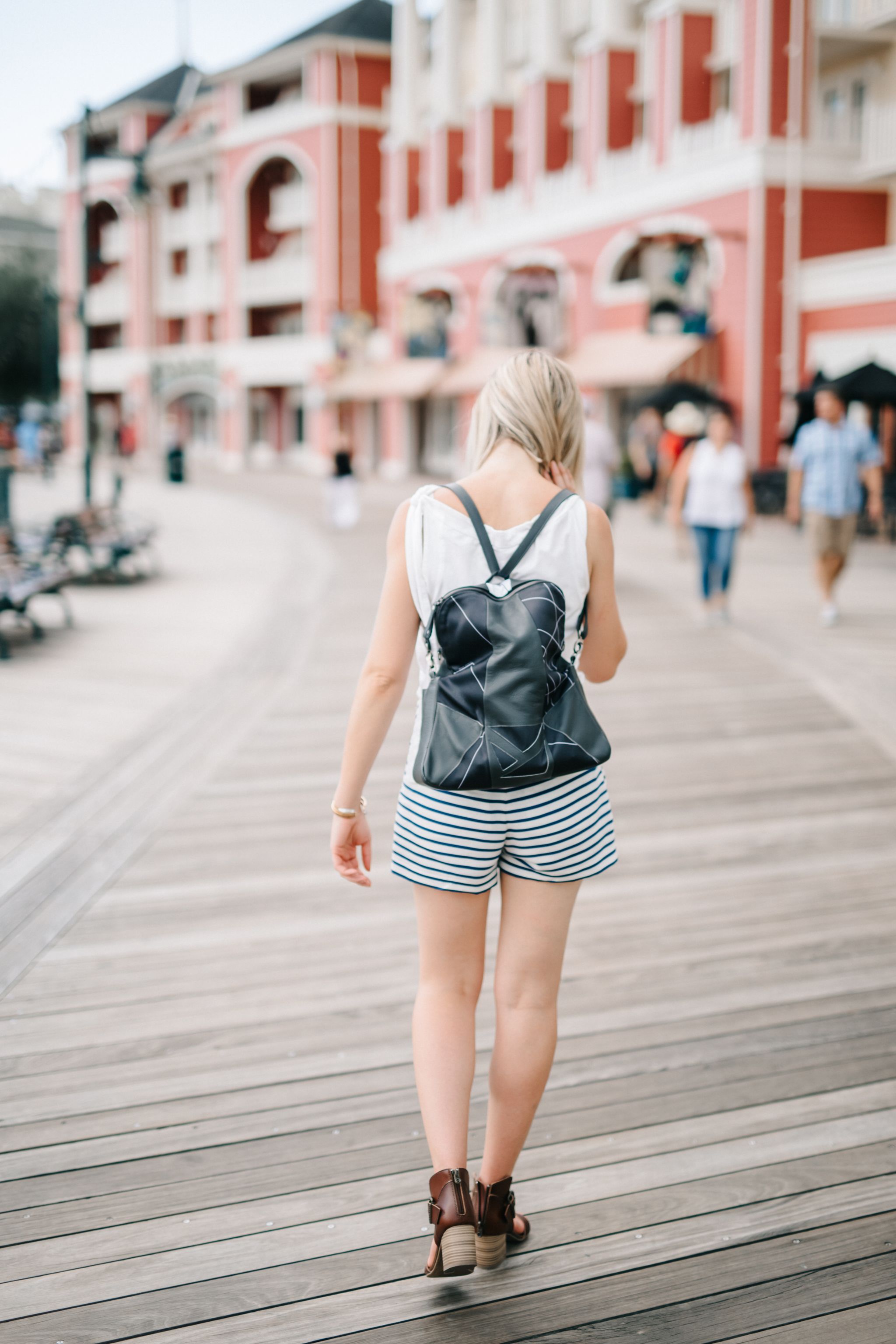 Unintentionally, I put this bag through the ringer that weekend. Massive crowds of people, upside-down roller coasters, wine spills and sporadic rain showers. And much to my surprise, it held up to all of these scenarios. It seems unfazed by rain and pretty cooperative when it comes to stain removal. I didn't encounter anything a damp cloth couldn't get ride of.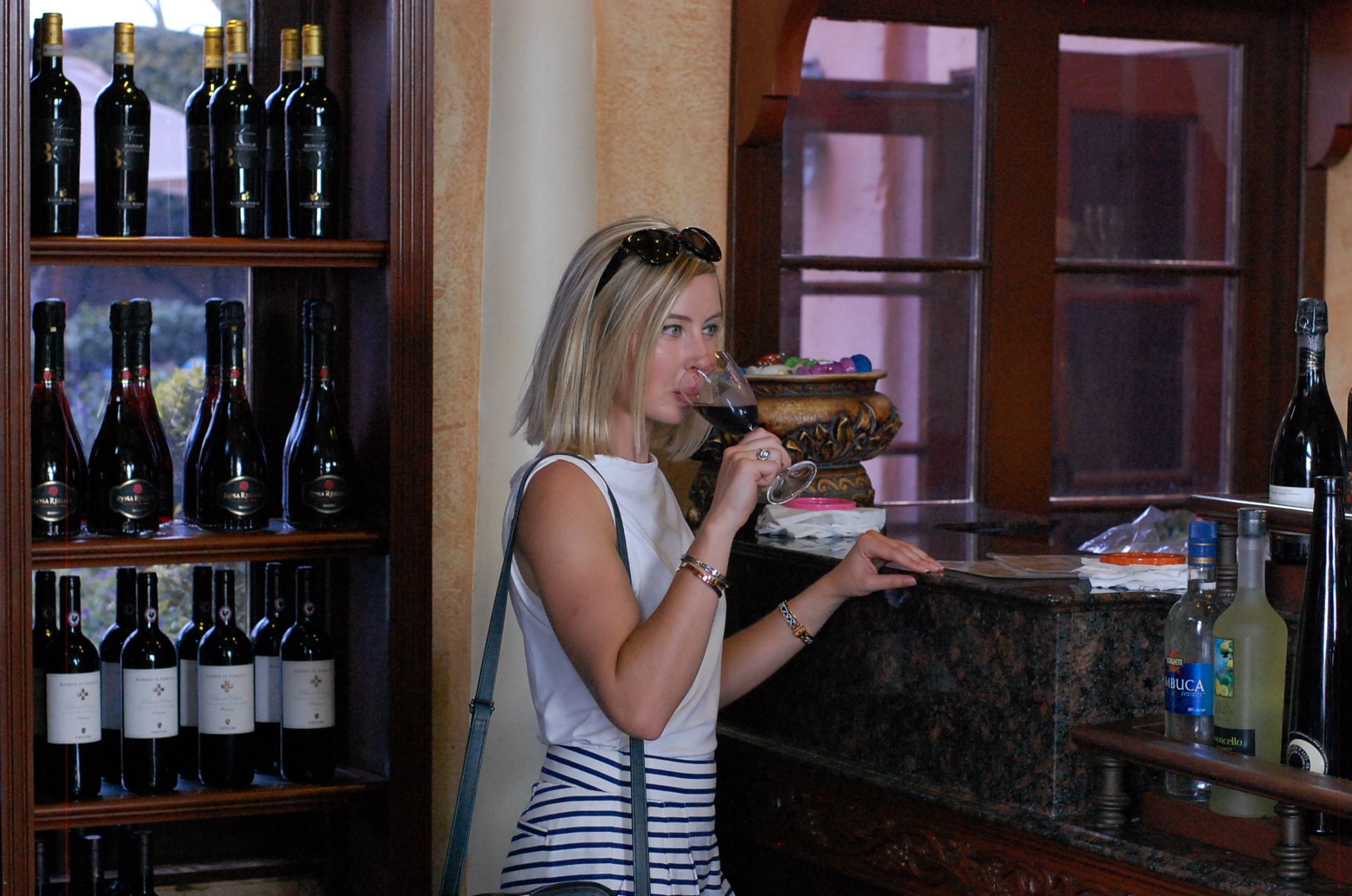 Second Stop – Copenhagen
Now for the second test – a trip across the Atlantic. If this bag could gracefully accompany me though a day at work, a frantic race to the airport, a hectic security screening, and a red eye flight, it would win major points.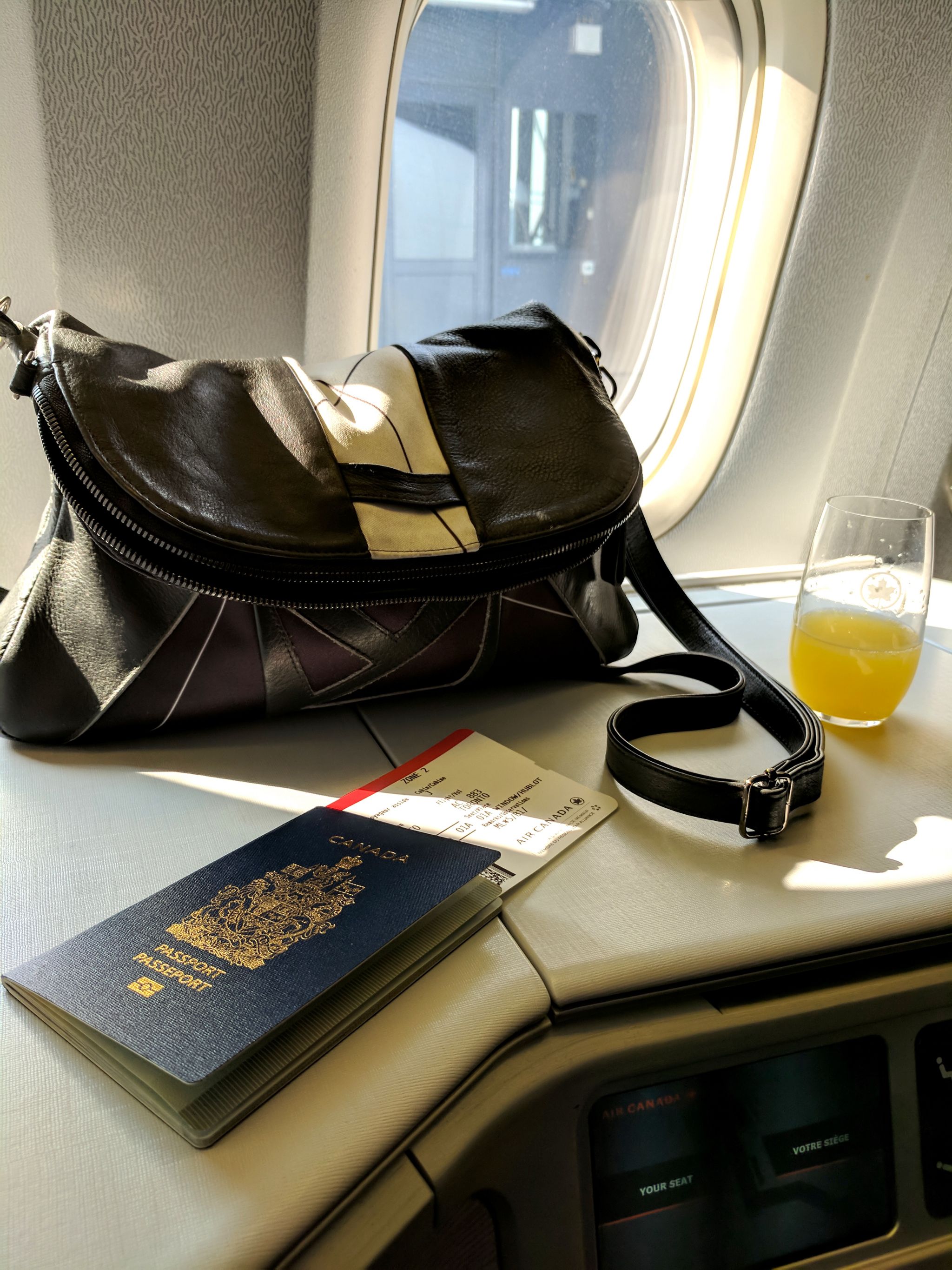 Sure enough, it proved easy to access during security screenings and had a safe compartment for my passport. These slim outer pockets we perfect or my Nexus card, boarding pass and other key items I need to have access to on a whim. It proved very practical in an airport setting.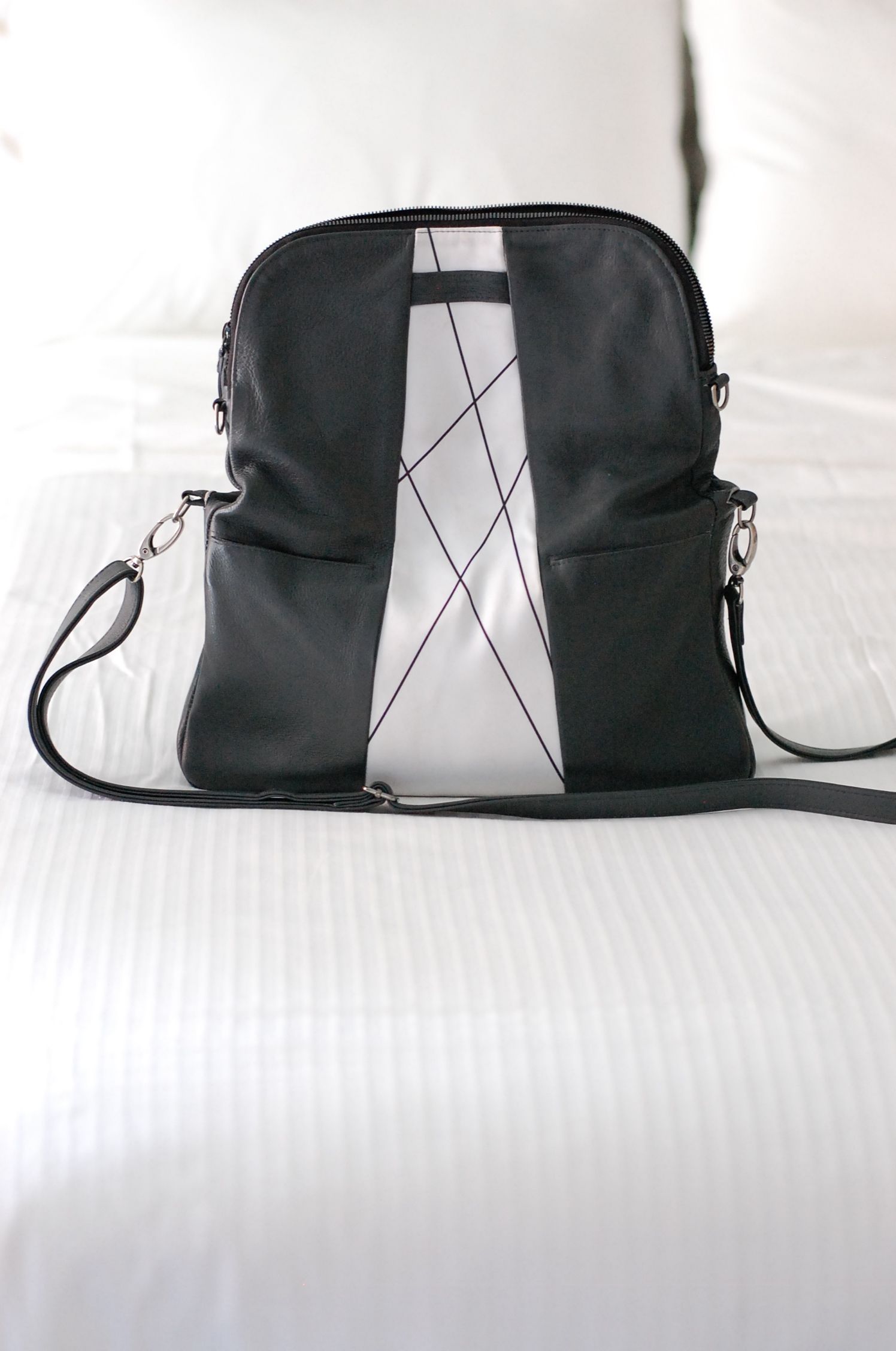 When I finally did make it to Copenhagen, it was ideal for a day of exploring. I walked around for nearly ten hours with this bag and it never felt too heavy or burdensome. And with that little bit of European flare, it fit right into this Danish city.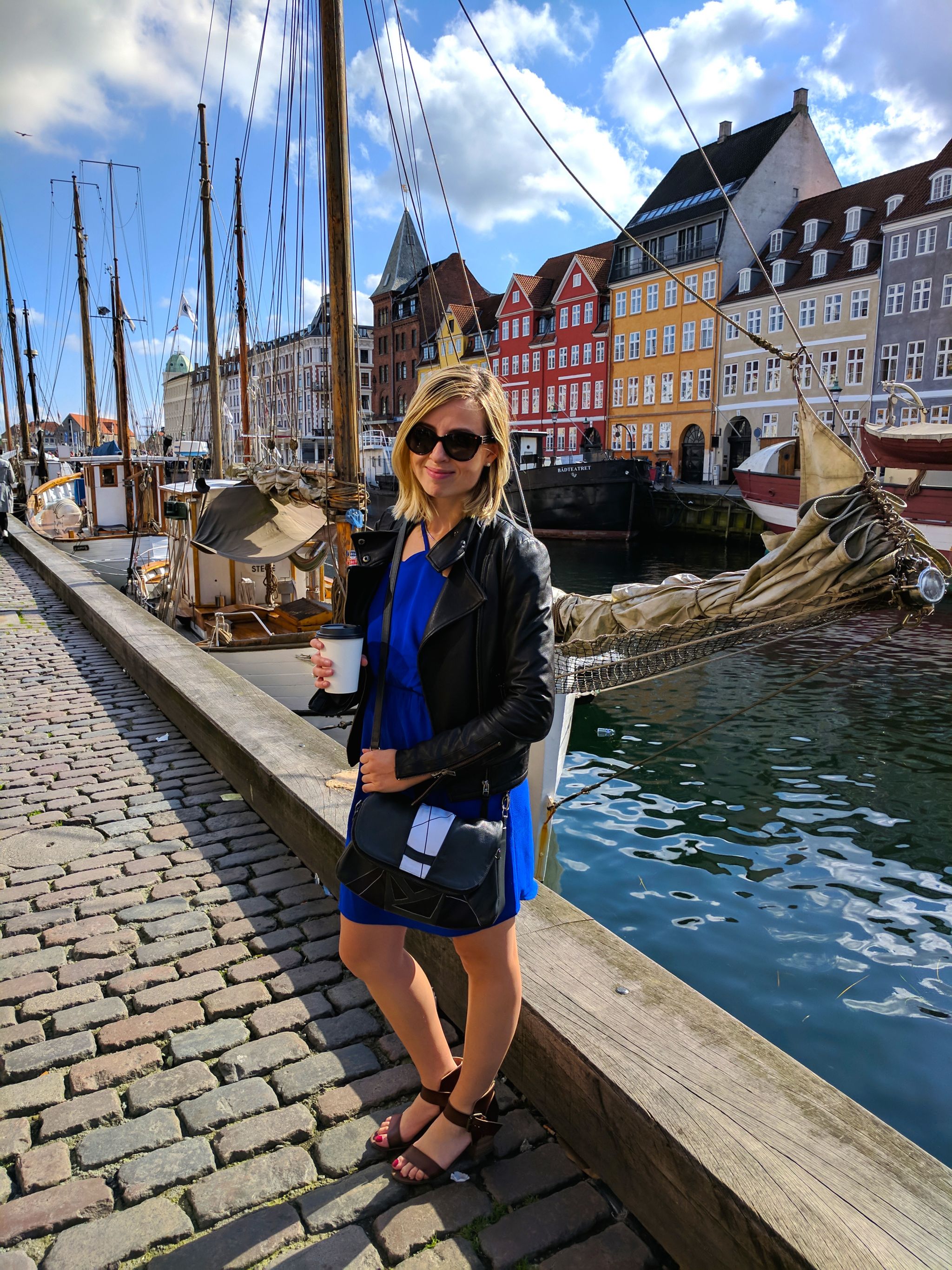 Third Stop – Edinburgh
By the third weekend, even I was getting tired. Don't ask why I booked three weekend trips in one month, but it seemed like a great idea at the time.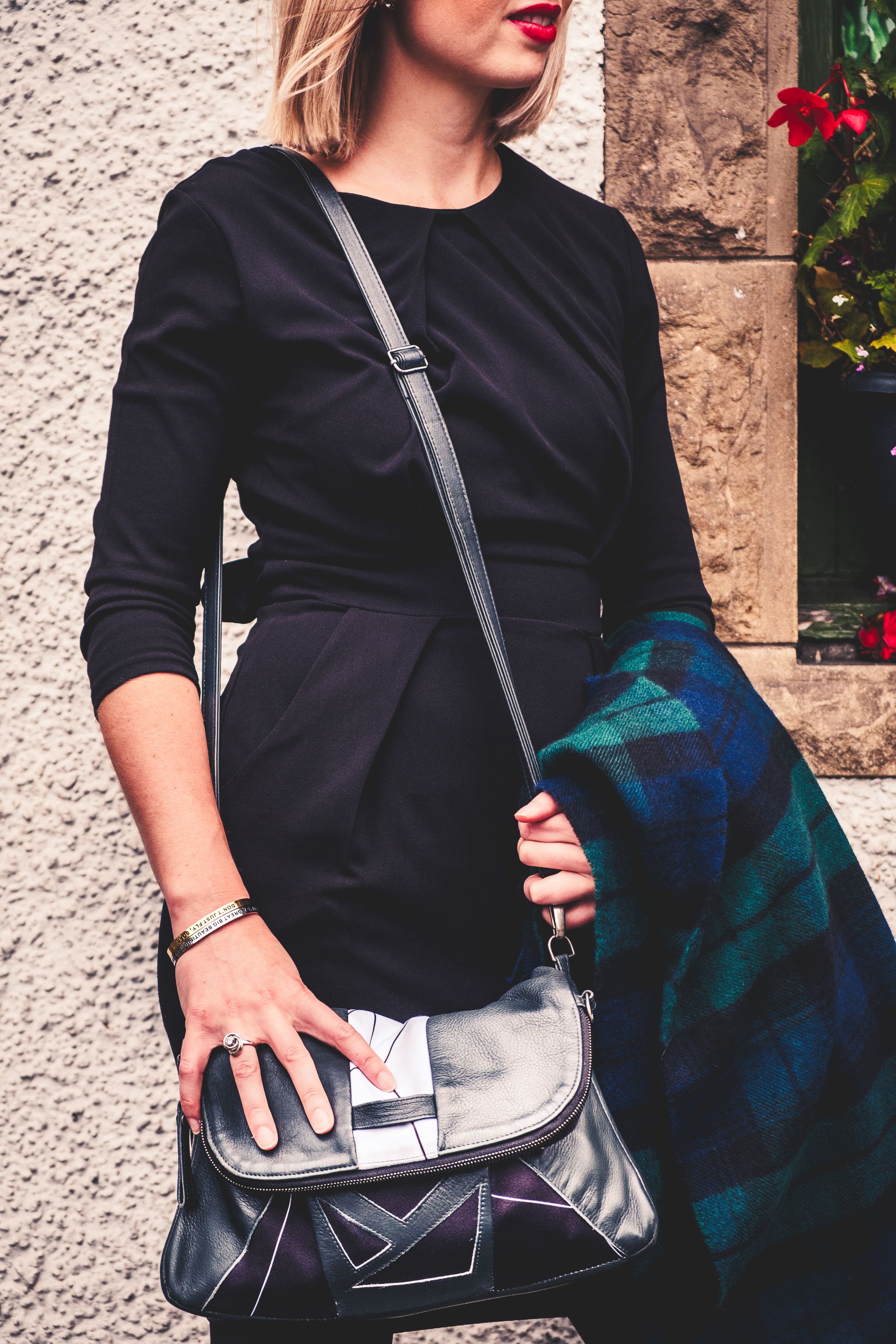 Now, for the versatility test. I knew this bag could be a cute backpack and a functional day bag. But could it look classy when it needed to? After all, I was staying in a pretty swank hotel and didn't want to look like I had just rolled off an airplane.
Sure enough, it worked. Subtle, monochrome colours passed the wear-with-anything test. From my bright blue dress in Copenhagen to my little black dress in Edinburgh, it seemed to work with just about any outfit.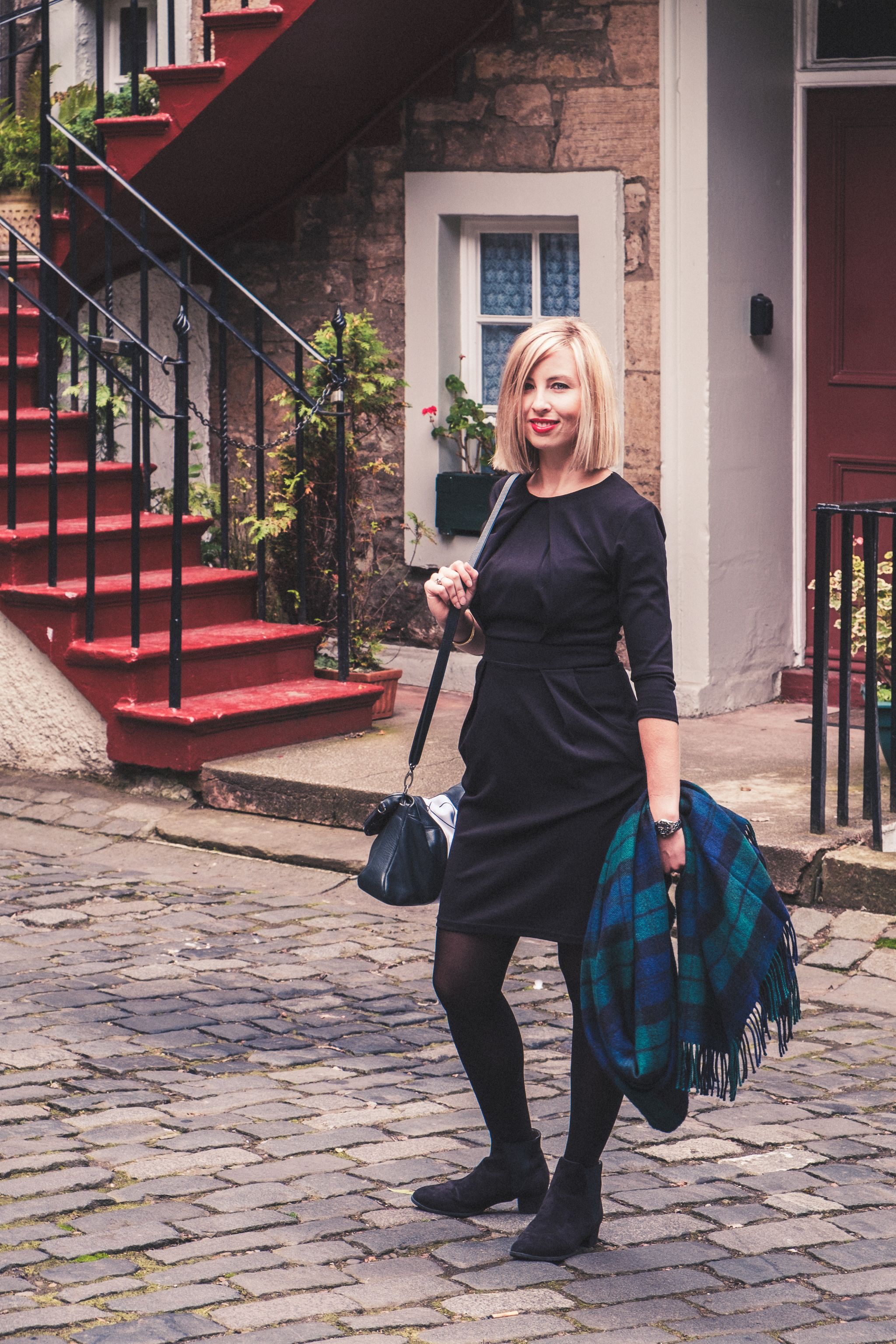 Three whirlwind trips later, I was on my way home again. No items lost, no malfunctions. BECCA did everything I needed her to do.
It was somewhere on my last trip that I noticed the little detail that I really love. The tiniest of tiny quotes embedded in the fabric that reads "NOTHING CAN STOP ME". After clocking sixteen thousand miles in just three weeks, I realized the irony of this comment. It made me smile.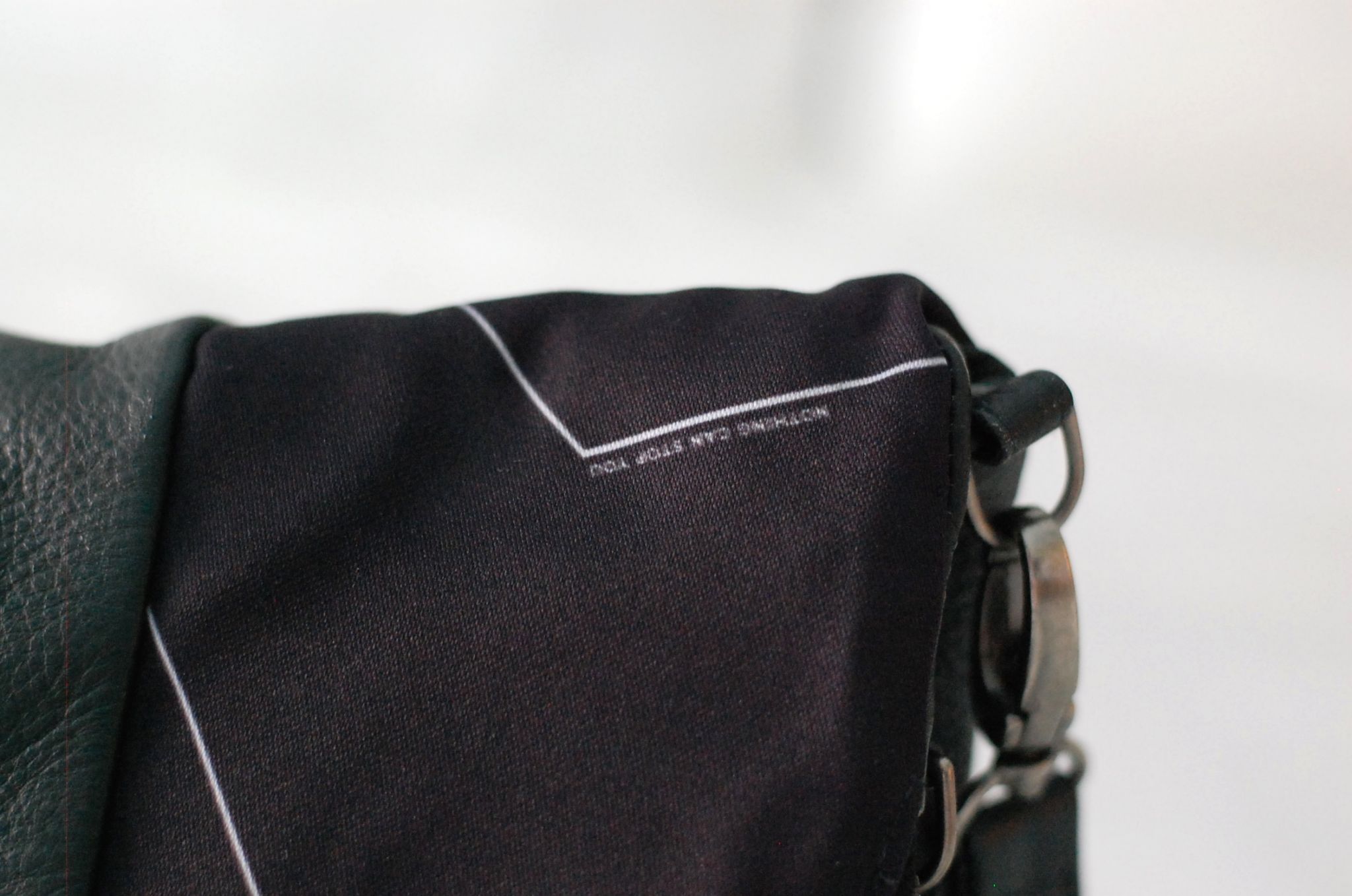 Thank you
JoJo
(and BECCA) for making my travel a little less hectic and disorganized. I'm totally in love with this bag.