When the customs officer stamped 'Polynésie Française' into my passport, I was in disbelief. After decades of dreaming about the South Seas, had I actually made it? Or had my plane crashed somewhere en route, catapulting me straight up to heaven?
Days later as I boarded my plane home, I still had no idea. The line between paradise and reality was unclear.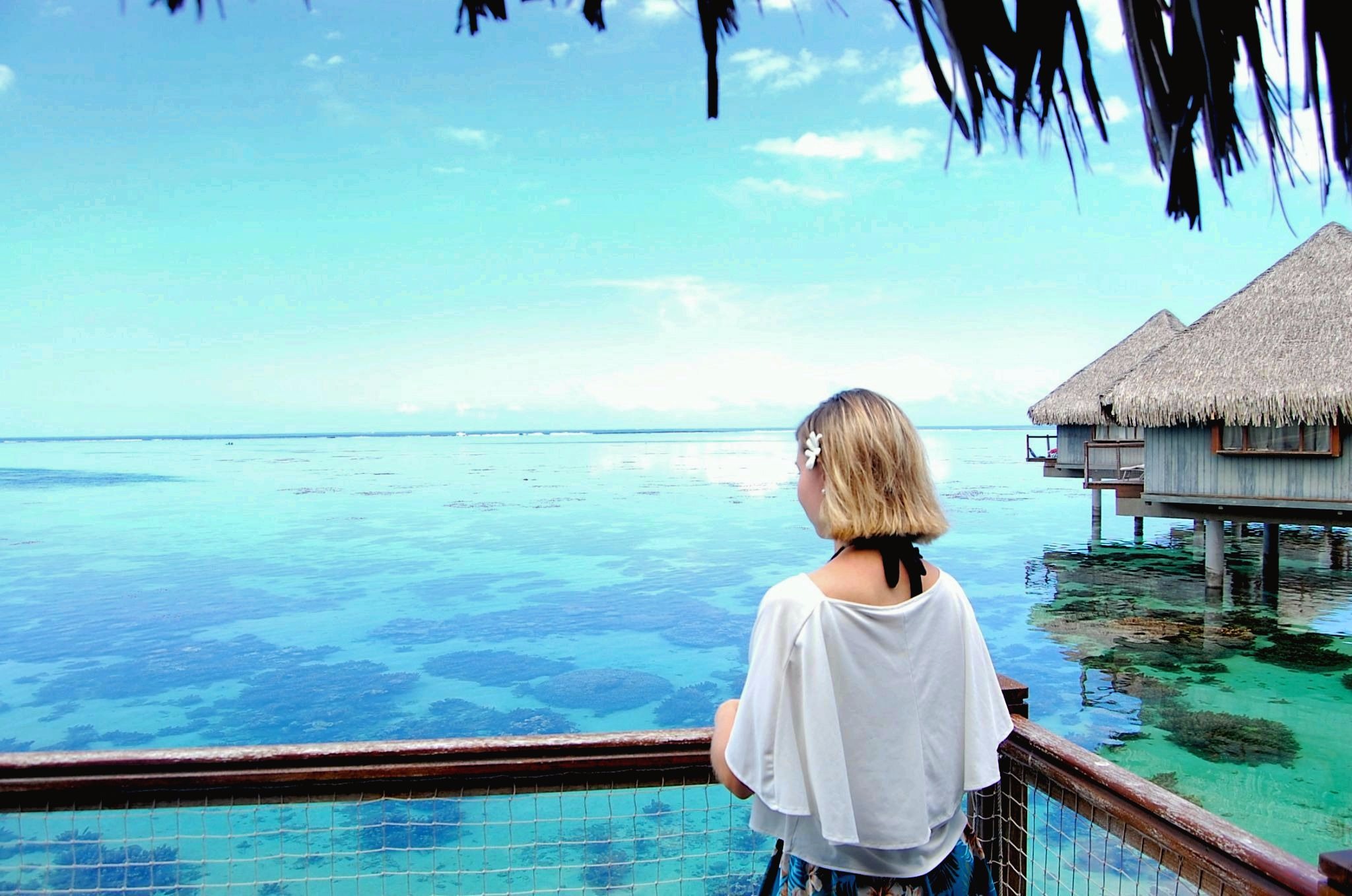 For some unknown reason, I have been obsessed with the South Pacific since childhood. Maybe it was James Norman Hall's depiction in Mutiny on the Bounty, or the eerie unnamed Pacific island in Lord of the Flies. Or of Neverland with its jagged volcanoes and lagoons. To me, this faraway land seemed vibrant, mysterious and a little haunting.
As I set out, the Air Tahiti Nui boarding pass in my hand felt like a winning lottery ticket.
Touring the Island
I arrived into Papeete early in the morning. Instead of awkwardly loitering in the hotel lobby waiting for check-in, I decided to take a tour of the west coast of the island with "Unique Tahiti" tours. Truth be told, Tahiti itself is not as stunning as her alluring sister, Mo'orea, but to dabble in the island's fascinating history for a few hours is a must.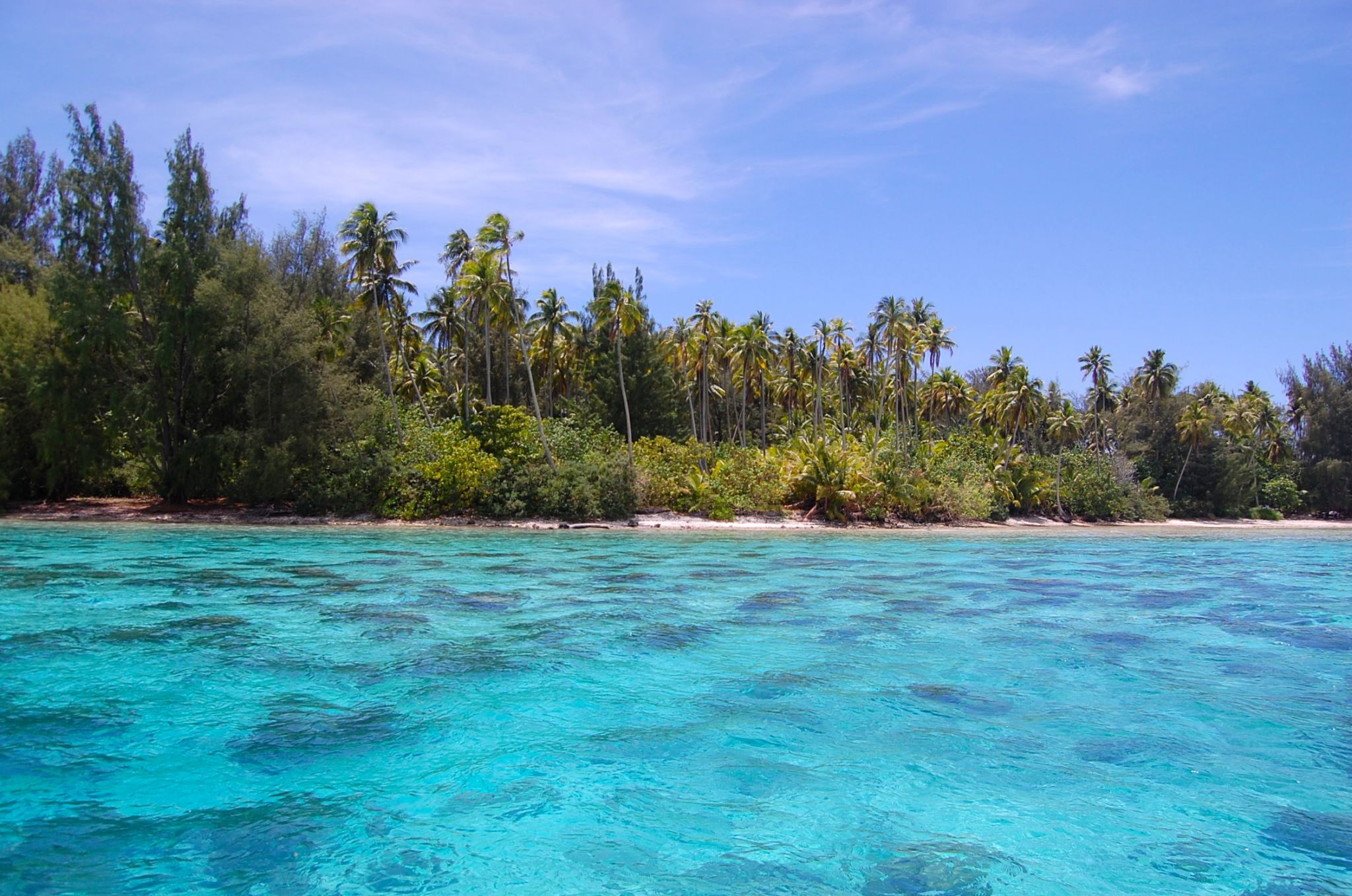 Tracey, my tour guide, was tall, nimble, and bright-eyed. She possessed an encyclopedia's worth of knowledge about French Polynesia, filling my head with stories about France's nuclear testing program, the island's traffic problems and it's burgeoning wine scene.
We toured the Tiare valley, Vaimahuta waterfall, black sand beaches, and historical sites. We went shopping for black pearls. And at the end of my tour, Tracey dropped me at my hotel lobby with a much better understanding of this exotic archipelago.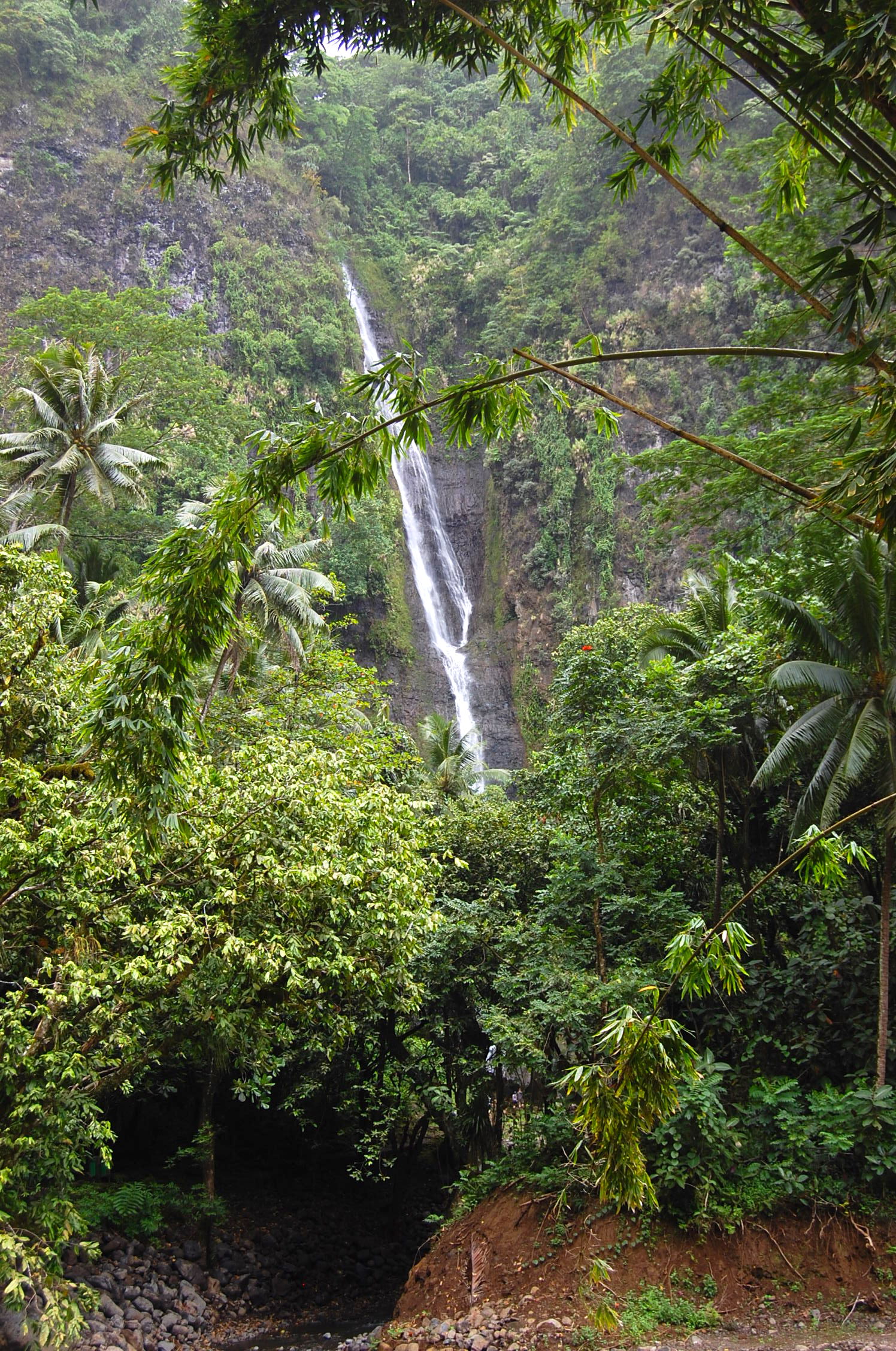 Tahiti Ia Ora Beach Resort
My hotel, formerly known as the Le Meridien Tahiti, was exactly as I had expected it to be. White sand beach, pools, and restaurants. But most important of all…overwater bungalows.

As a kid, I would have sold my liver to spend one night in an overwater bungalow. Twenty years later, I finally did (with liver intact). Each of the resort's bungalows has a private entrance, charming interior and unrivalled back patio view of crystal-clear water spanning in every direction.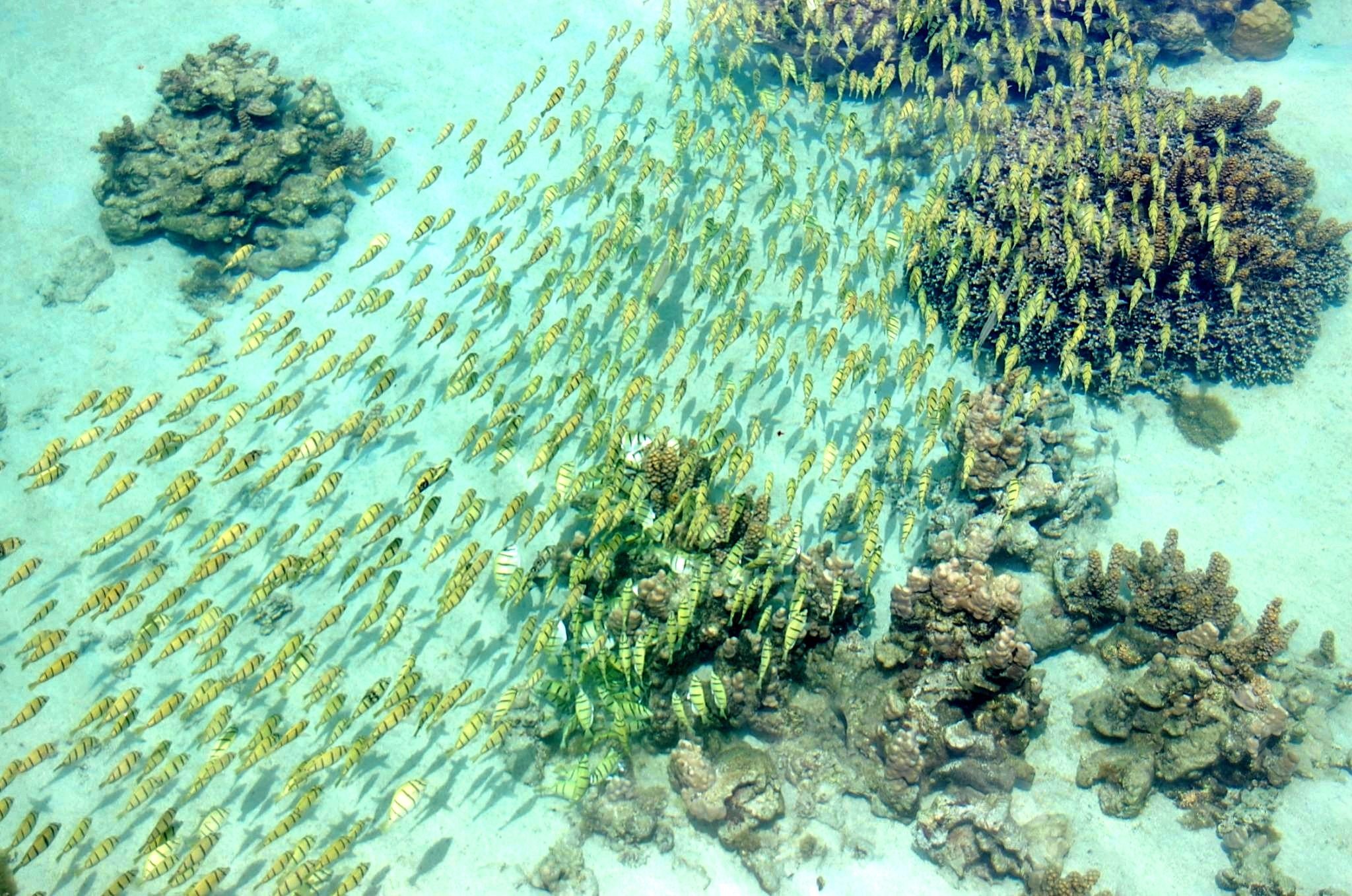 Swimming with Sharks on Mo'orea
After a day of lazing at the beach, and a semi-disastrous day of scuba diving (courtesy of the Indo-Pacific 'Man o' War'), I decided to spend my final day visiting Mo'orea
My hotel arranged for me to join a 'Motu Picnic' day excursion off the coast of Mo'orea. To meet the tour group, I needed to take a short 45-minute ferry ride to the island and catch a bus to the boat launch point. As I rode on the front deck of the ferry, the jagged volcanic edges of Mount Routi rose out of the turquoise sea becoming grander and more impressive by the minute.
Tahiti was perfect in every way until I laid eyes on Mo'orea. Now it humbled in comparison.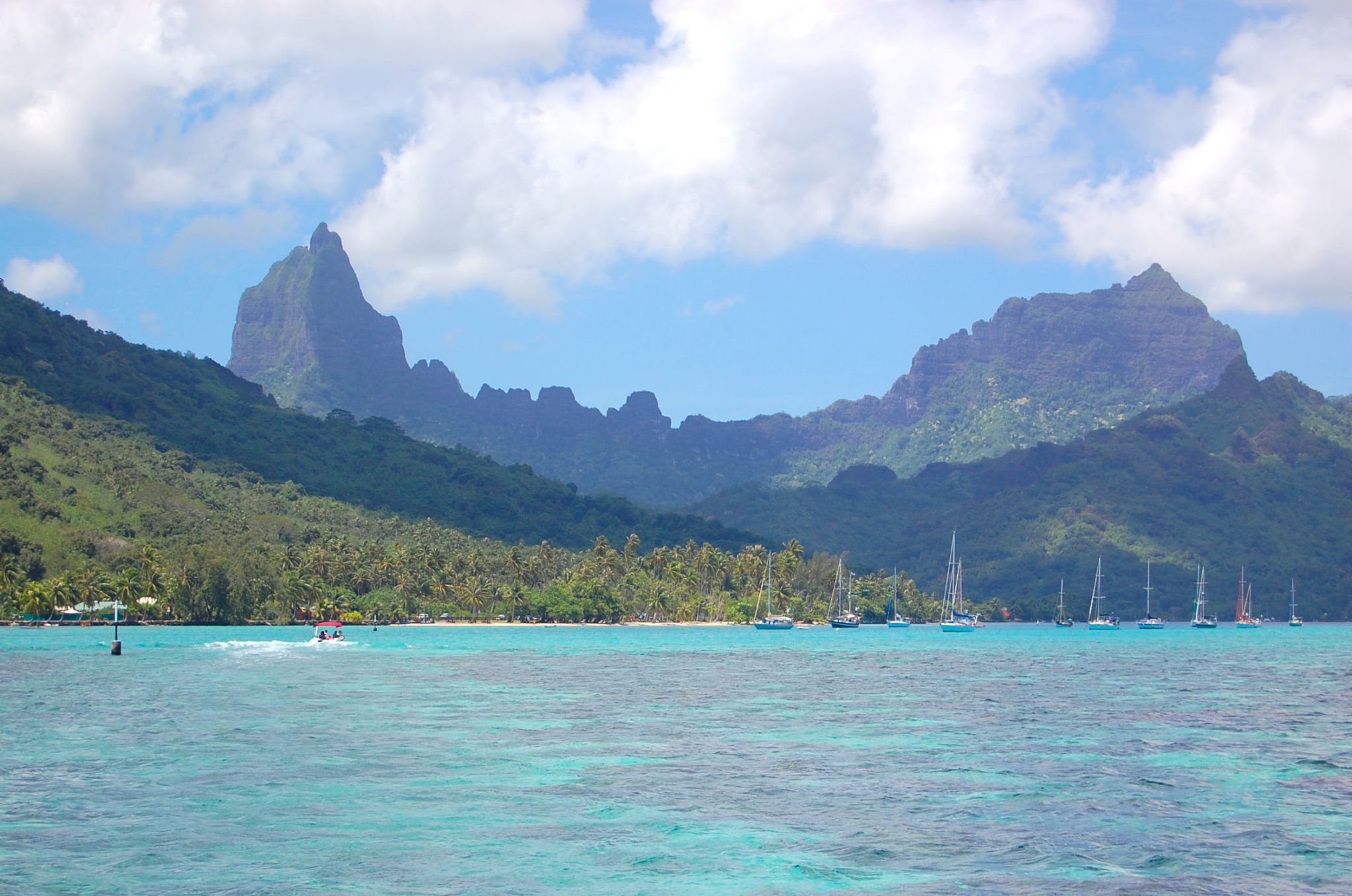 I boarded a much smaller boat, and we cruised along the northern shore of Mo'orea. After an hour of jaw-dropping scenery, our boat stopped in an area of shallow water teeming with more reef sharks and sting rays than I could count. The boat captain urged everyone to hop in for a swim.
At first, only the most daring souls took the plunge. Once I was comfortably sure that it would not turn into a blood bath, I couldn't resist joining in.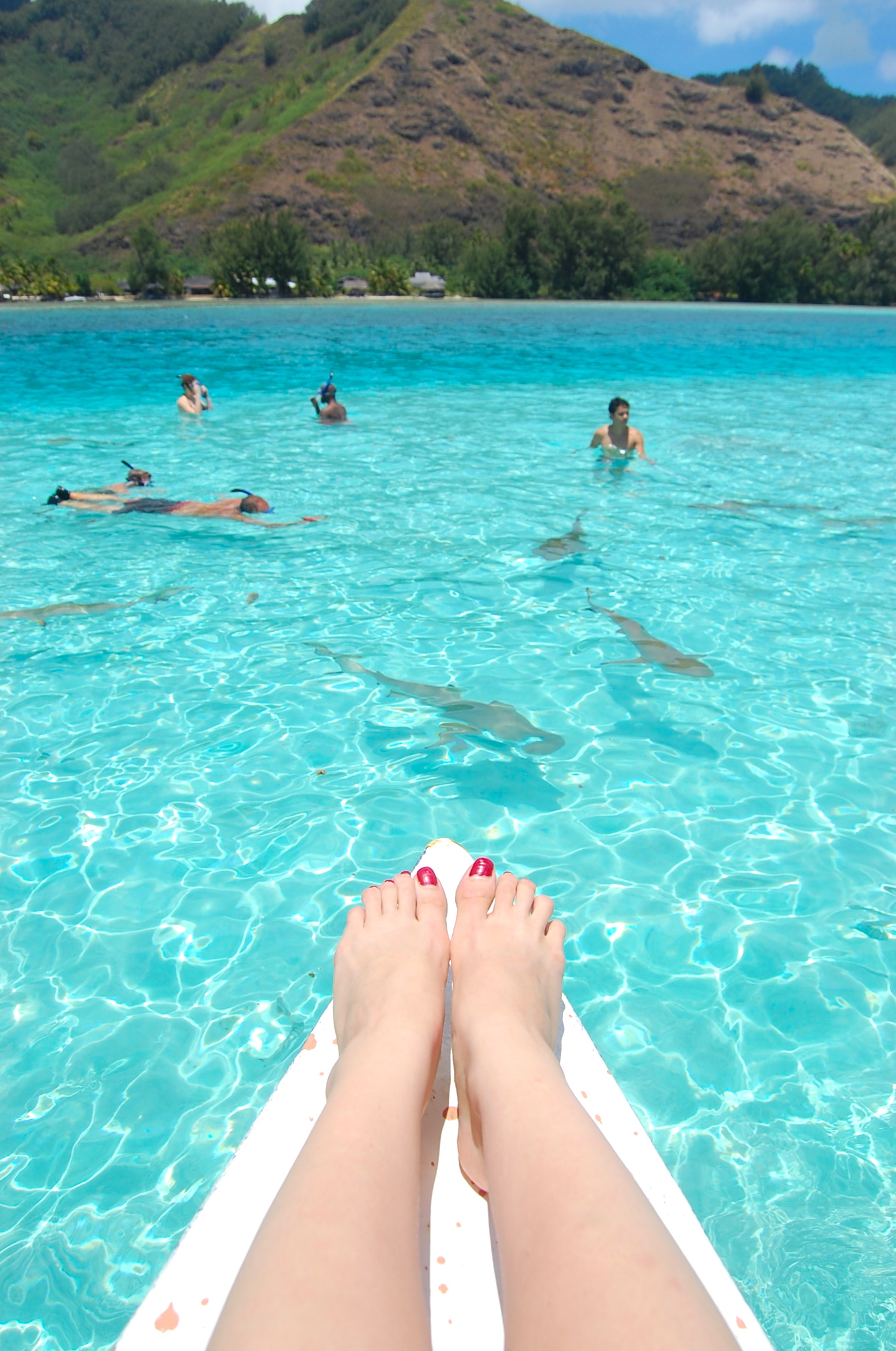 Motu Fareone – An Uninhabited Island
The final stop on our tour was an uninhabited islet called Motu Fareone. As our boat reached shore, we were told to go explore. "Just don't get lost and be back for a barbecue in an hour."
So I went, wandering through sprawling coconut groves, to deserted coral sand beaches. I ventured to the far edge of the islet. There was not a soul in site.
The scenery couldn't have been more idyllic, or the water more blue.
Sitting at the water's edge, the gentle trade winds rolled off the sea. They rustled the palm leaves and shook the pine needles, sounding oh-so unlike the violent winds at home. It called attention to how far I had come to stand at this spot. Like Robinson Crusoe. Or Lord of the Flies. This was a deserted, alien land. And for a moment, I wondered what it would be like if they left me here.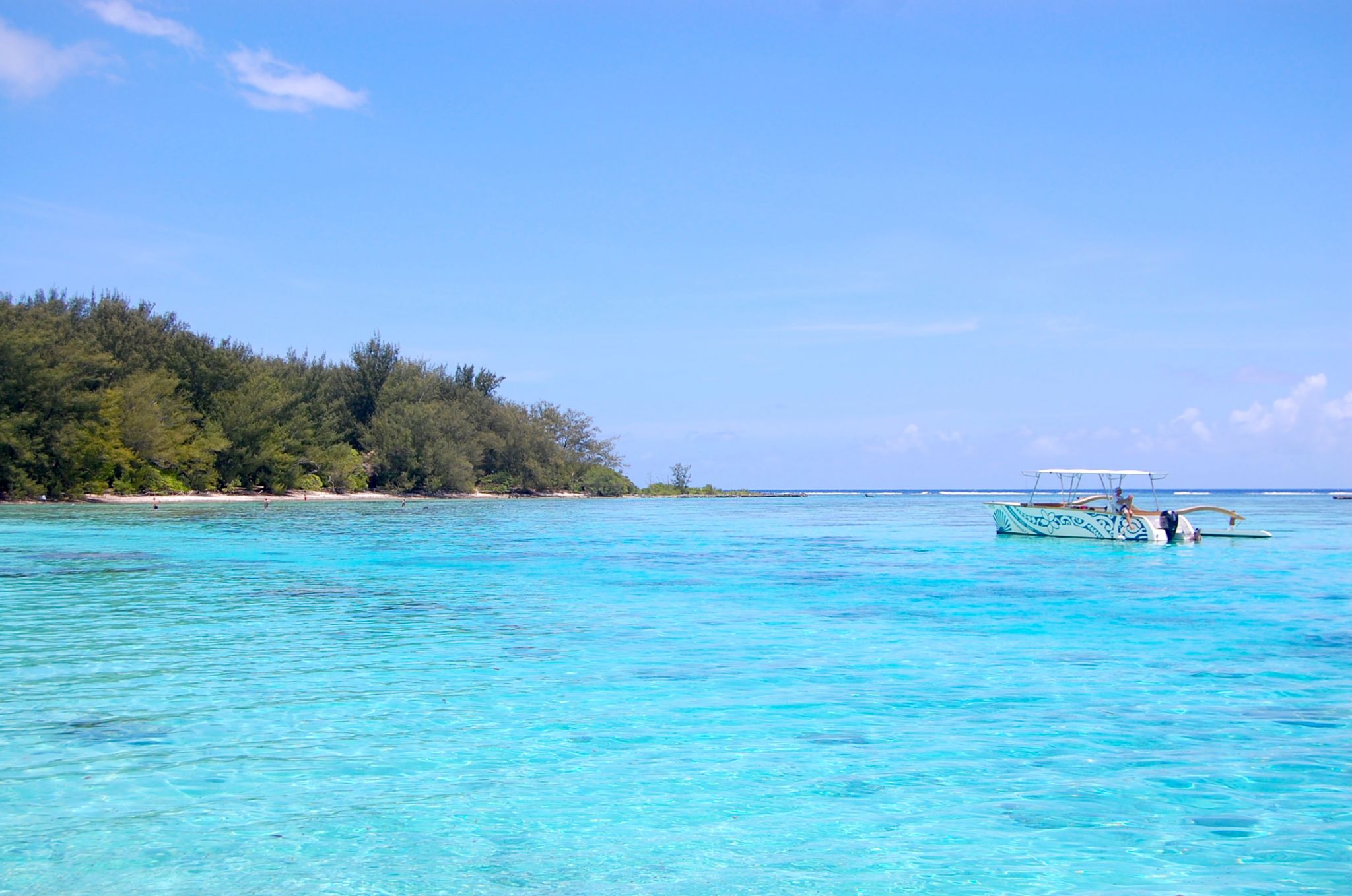 That night I returned to Tahiti, back to my bungalow. And the next day, back to "civilization", to chaos, to abundant grey. But I couldn't get the sound of the wind or the vibrant colours of the South Pacific out of my head.
I am actively plotting my return to that little Motu at the edge of the abyss.