A magical transformation happens while driving through the Mont Blanc tunnel into Italy. The food gets tastier, the fashion gets better, and the sophistication of Northern Italy emerges though every facet of life.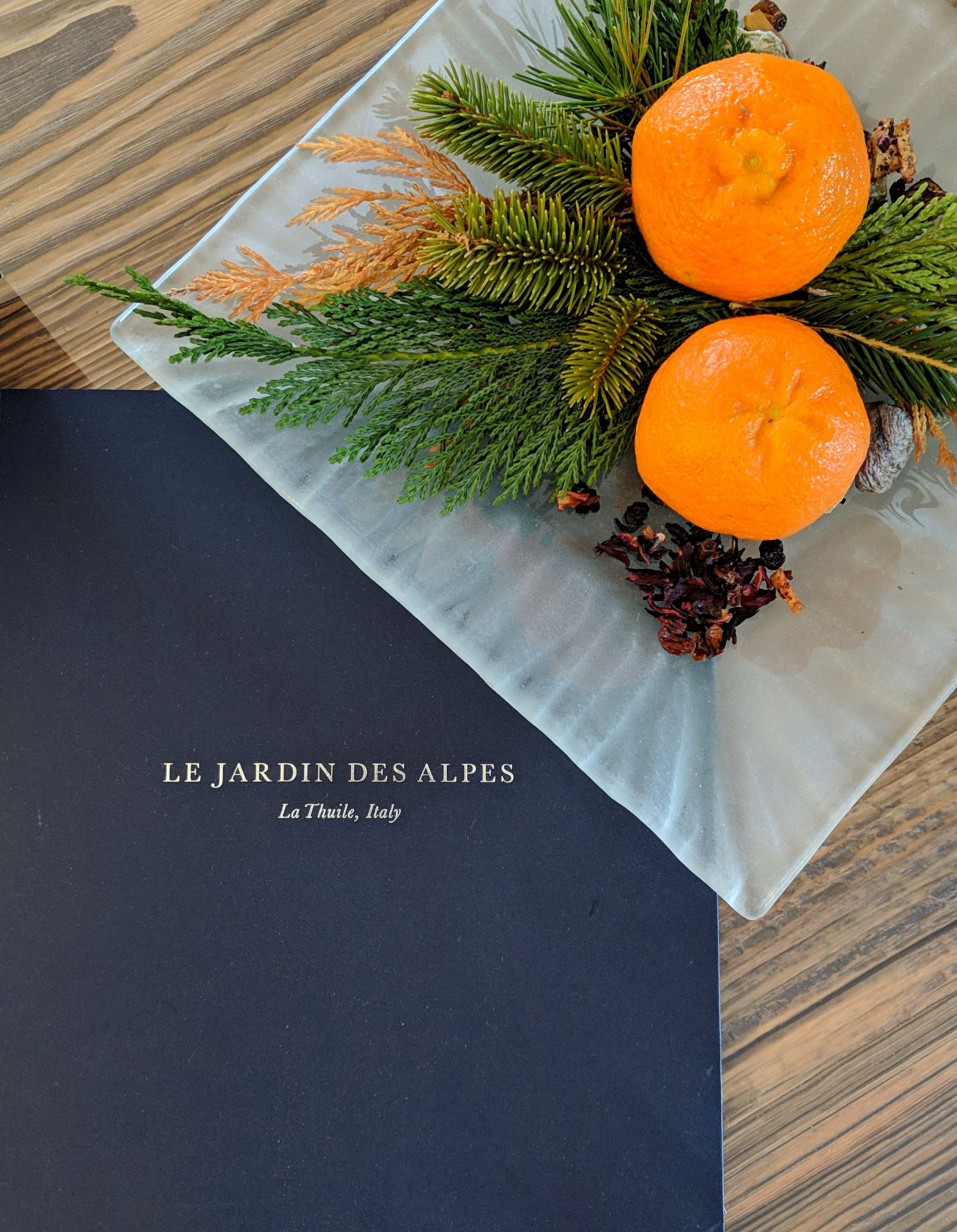 I've always been a sucker for Swiss ski culture. Kitschy accordion music, Lindt chocolate and rustic alpine décor win me over every time. But three nights in Northern Italy's underrated Aosta Valley has reshaped my perception of what a luxury sky vacation can be.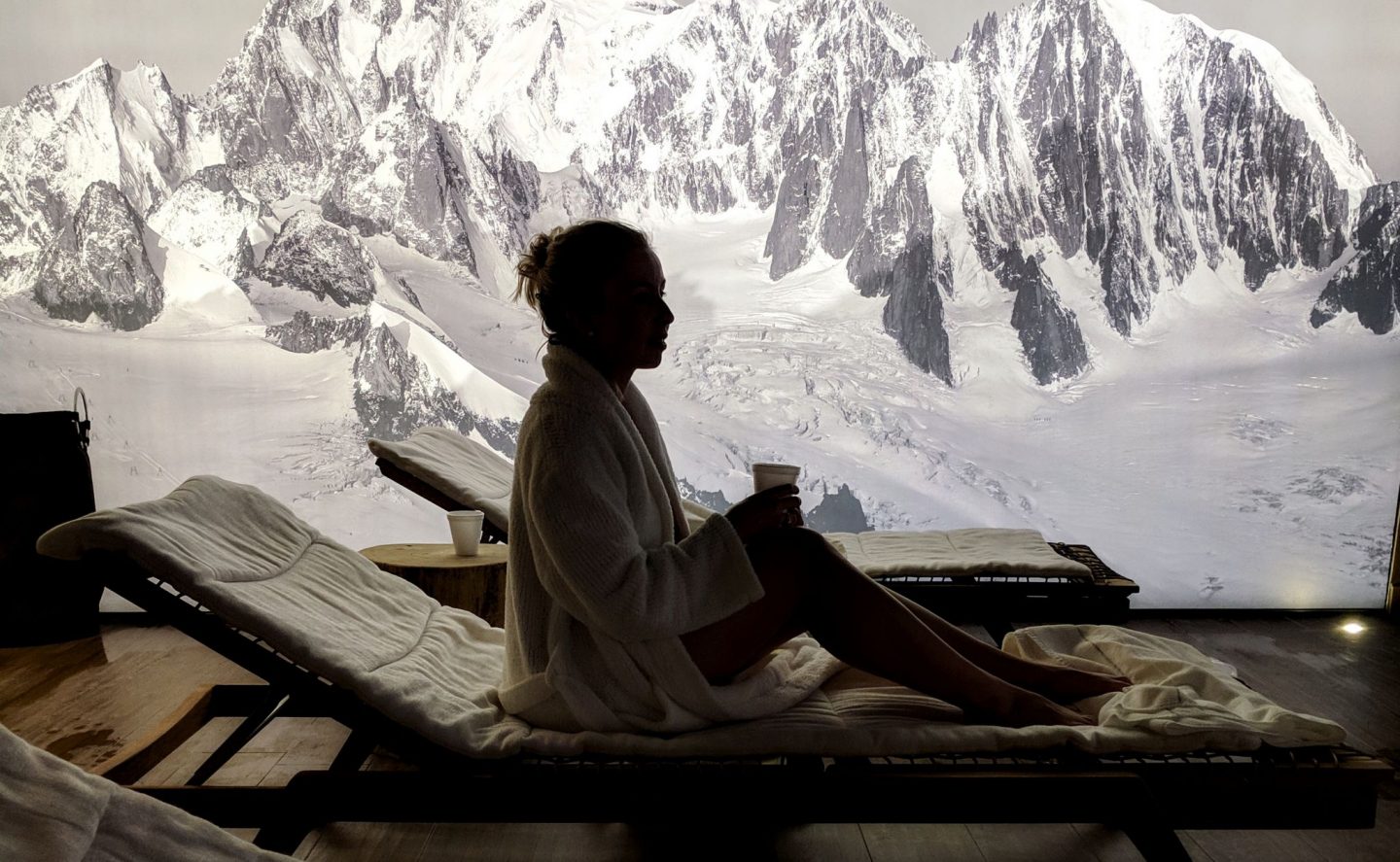 La Thulie & the Aosta Valley
Each winter we spend a few days skiing in Switzerland, but this year we wanted to try something different. We decided to visit La Thuile (pronounced "la tweel"), a small town in the Aosta Valley. Italian ski resorts don't seem to have the same brand power as the likes of Verbier or Zermatt, but they really should. With less crowded slopes, luxurious accommodations and better culinary experiences, this region is emerging as a world-renowned ski destination.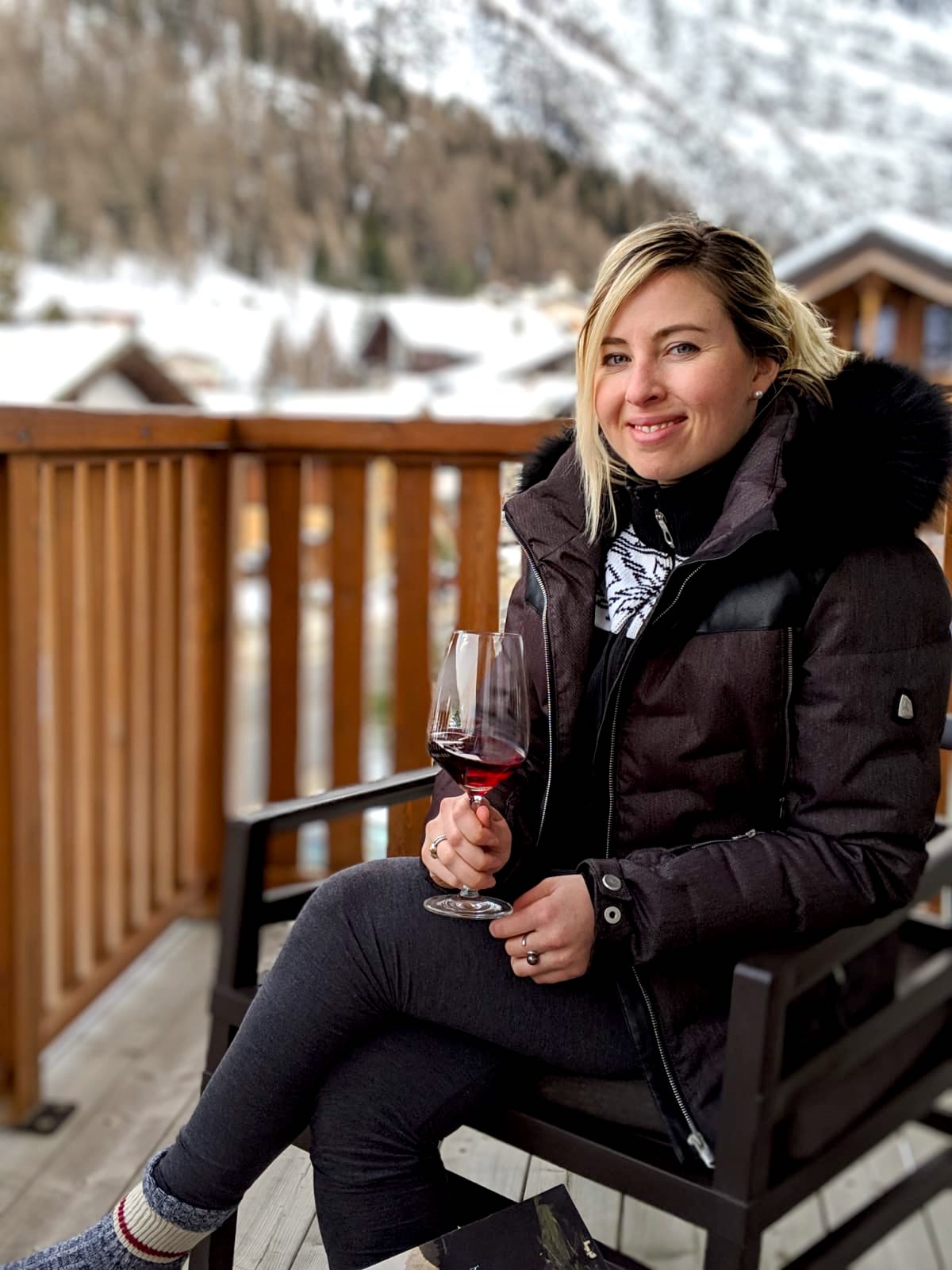 The Montana Lodge & Spa
Voted one of the world's top three ski hotels in 2018 by World Ski Awards, the Montana Lodge & Spa has become a destination unto itself. Formerly known as the Nira Montana, this property is an absolute wonder of interior design. From the moment we walked into its spacious lobby, the Montana emanated that distinct vibe I've come to recognize (and love) about northern Italian hotels – modern, simple and elegant. And instead of cowbells and tacky Swiss insignia, this ski chalet mixes modernism with a subtle Alpine flare. Large windows allow unparalleled views of the mountains and art adorns every wall (including an incredible mural by Alessandro Busci at the entrance).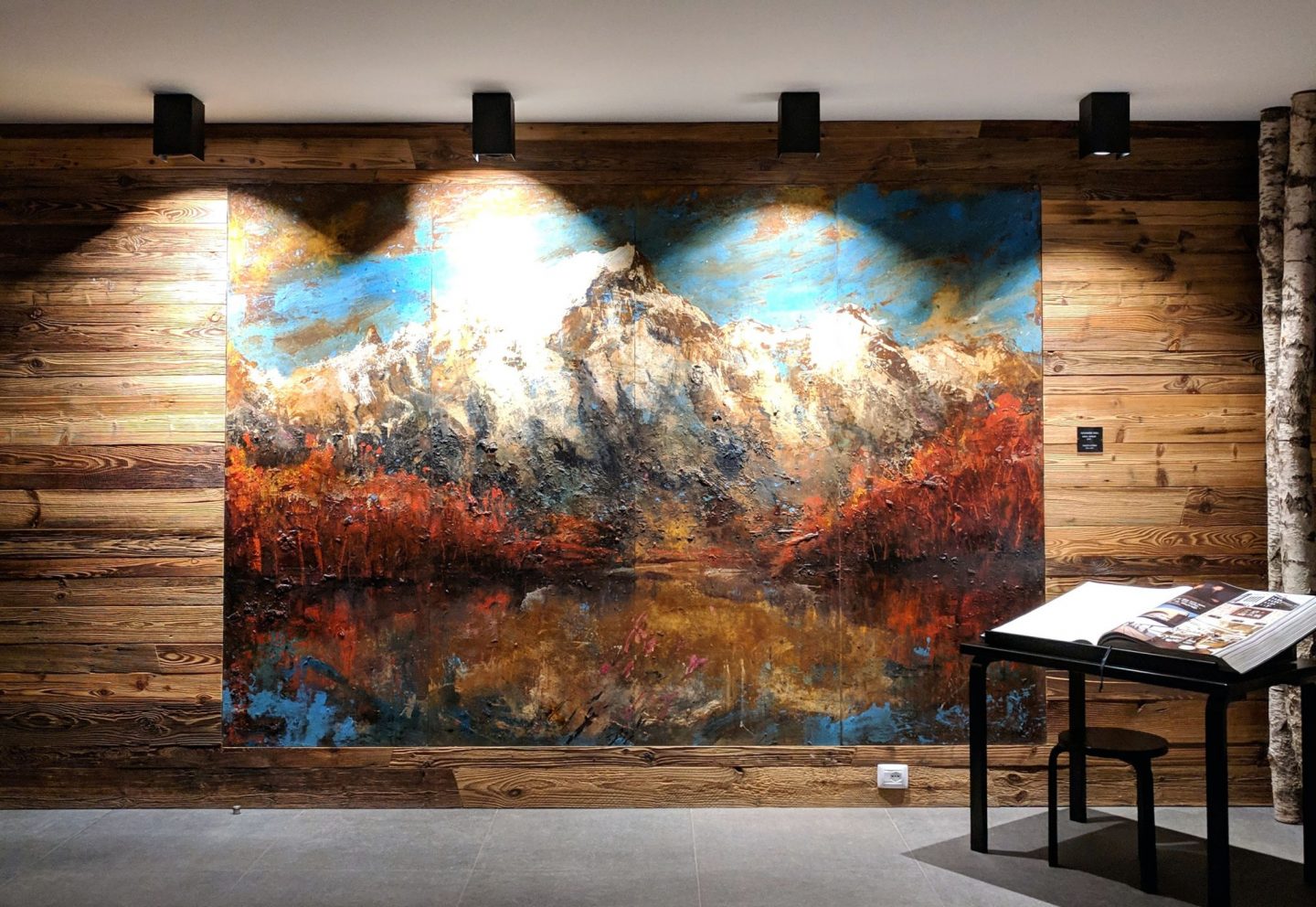 After settling in, we received a warm welcome from the Montana's General Manager, Giuseppe Artolli, in the hotel's stylish lobby bar. I was keen to start my vacation with a glass of Italian Pinot Noir, but Giuseppe encouraged me to try one of the hotel's signature cocktails – the Edelweiss. With ice extracted from the Rutor glacier, gin infused with edelweiss, and fresh rosemary, it was a harbinger of good things to come. While sipping cocktails, we discussed Giuseppe's extensive career managing some of the world's most infamous hotels. It quickly became apparent that this was no run-of-the-mill alpine chalet – the Montana is a mecca of hospitality excellence and an underrated culinary gem.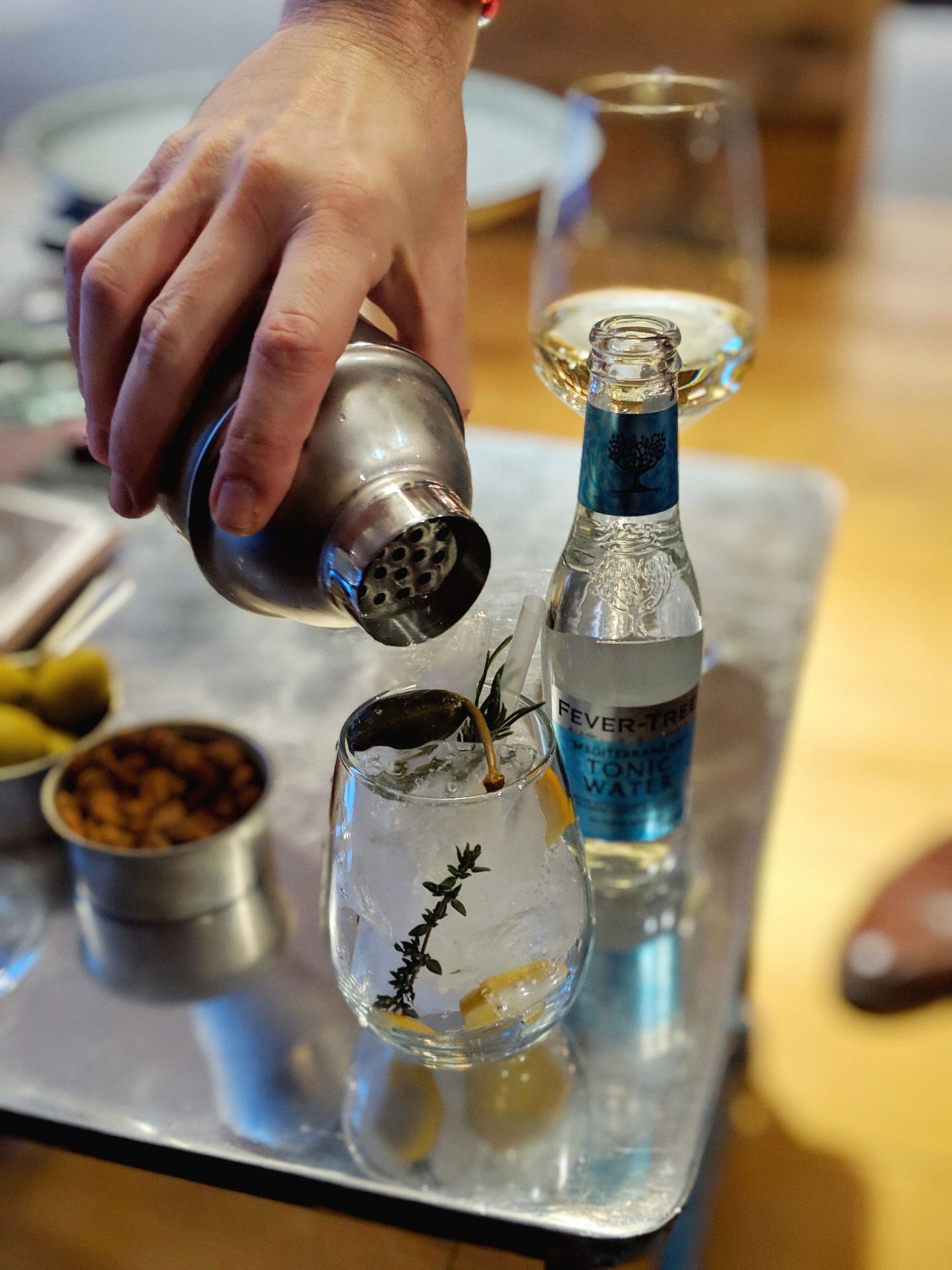 In true Italian style, we were spoiled with appetizers of local cotto alla brace, burrata cheese and other delicacies which made it impossible to partake in the evening's feature event – a tasting menu prepared by guest chef Enrico Bartolini. As Italy's most decorated Michelin Star chef, the Montana has partnered with him twice over the past few months to offer guests a truly exquisite dining experience. While too full (and tired from our journey) to partake, we indulged in a few more appetizers from Bistro Alpino, the hotel's more relaxed dining option. Given my last meal before arrival was a tray of uninspired airplane food, dining at the Montana was like an acid trip.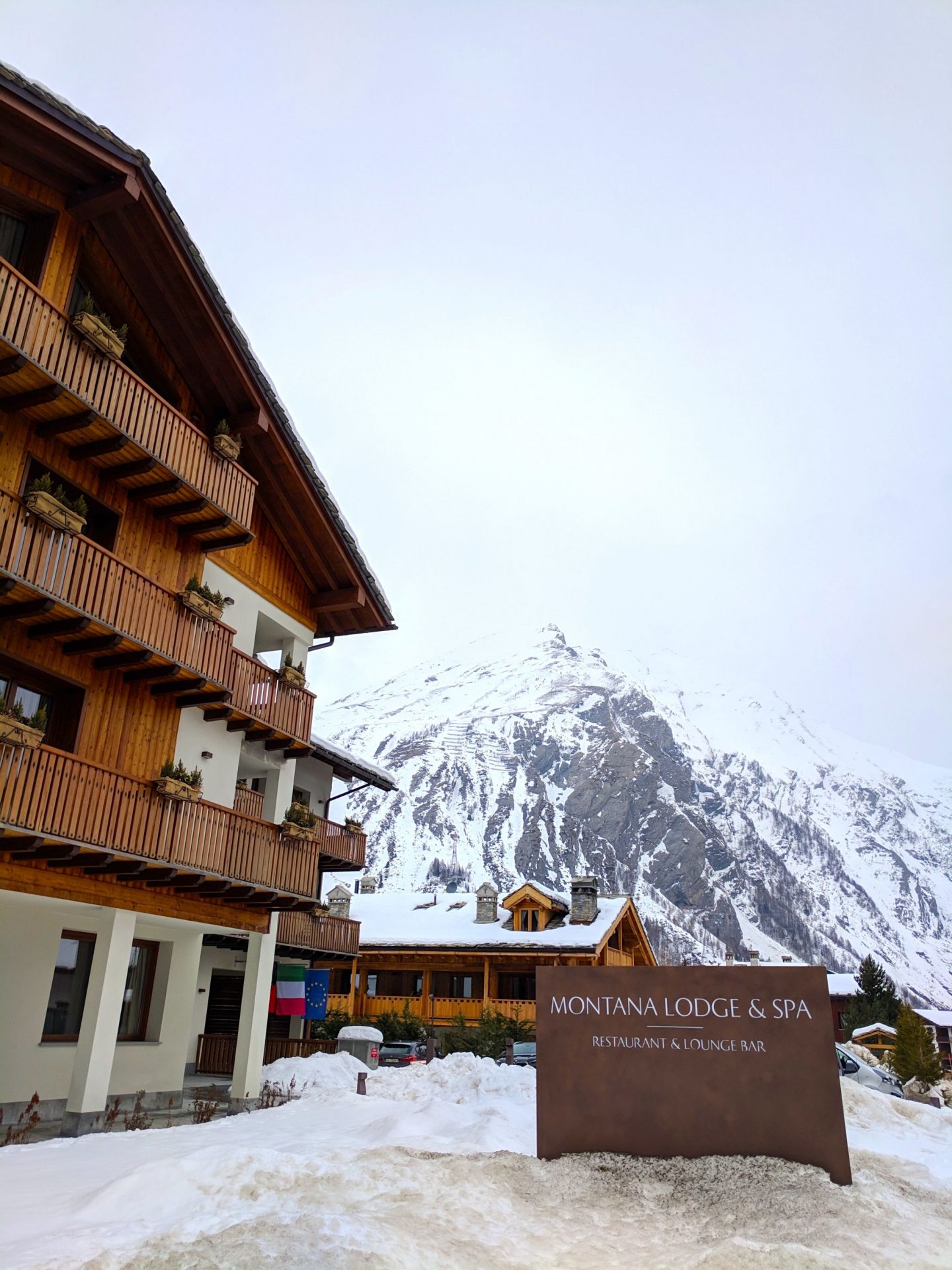 Skiing in La Thuile & Rosiere
After a long lie-in and a decadent breakfast in the Montana's stunning dining hall, the hotel's driver dropped us off at the Les Suches Cable Car station. Within moments we were whisked up to the middle station from where we continued our ascent on the Chaz Dura Express. Despite it being Saturday morning, lift queues were non-existent which allowed us to ski run after run of fresh powder. With a mix of challenging terrain and long relaxing runs, La Thuile delivers something for every level of skier. Best of all, the ski connection to Rosière, the French side of the mountain, allowed us to have a mid-morning latte in France before heading back to Italy for lunch.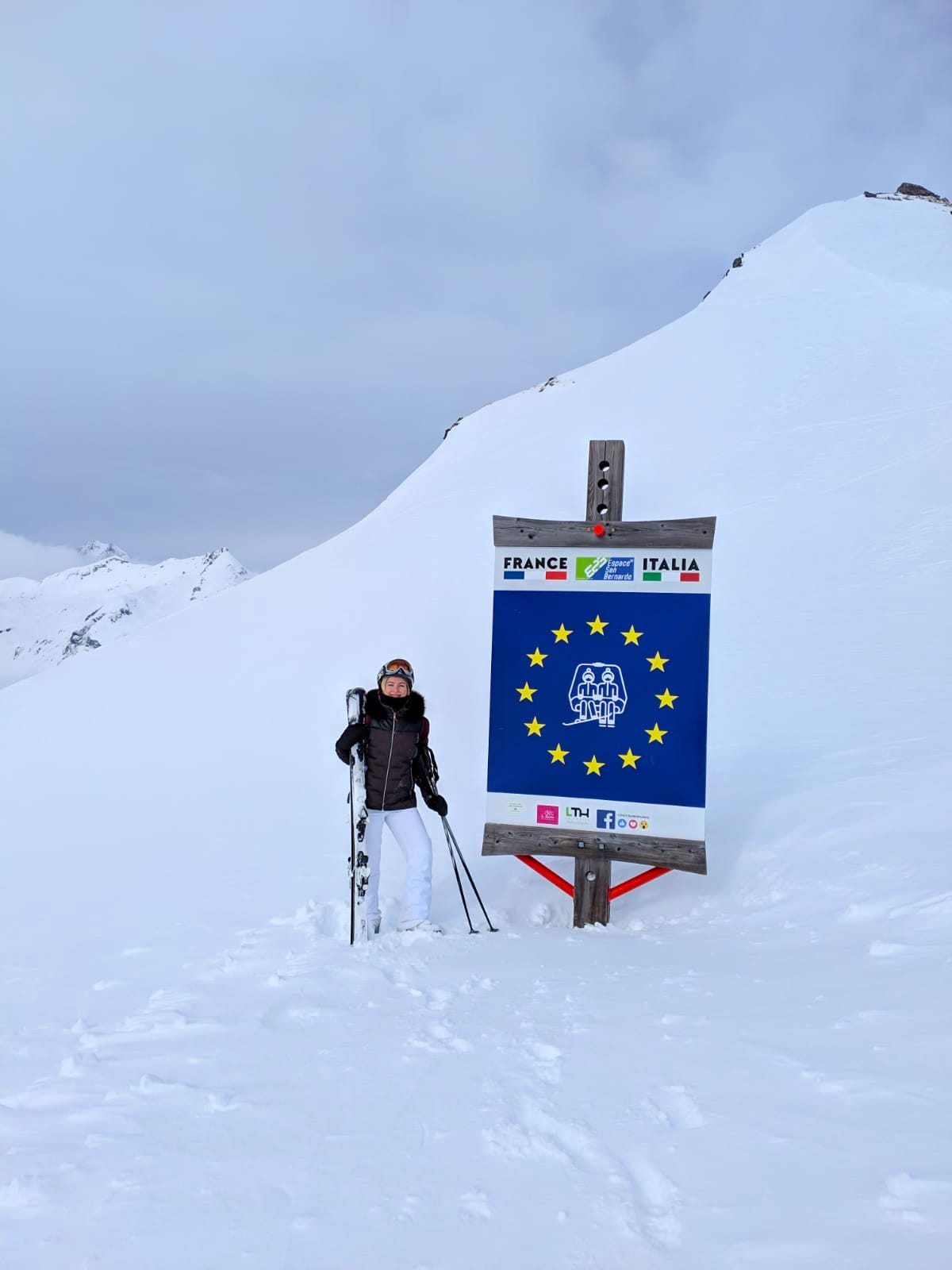 Après Ski, the Italian Way
Unlike the typical sight of rowdy beer-guzzling Brits crammed into basement disco halls, citizens of La Thuile take a more relaxed approach to après ski. After our last run, we were picked up by the driver and dropped off at the hotel for an evening soak in the Montana's spa. The cozy spa, outfitted with floor to ceiling windows, let us watch the sun set on the mountain. We soaked, steamed and sipped herbal tea while discussing the most challenging topic – where and what to eat. Giuseppe had hand-picked a selection of the best restaurants in the city for us to sample, but we found it impossible to part with the hotel's relaxed but chic vibe.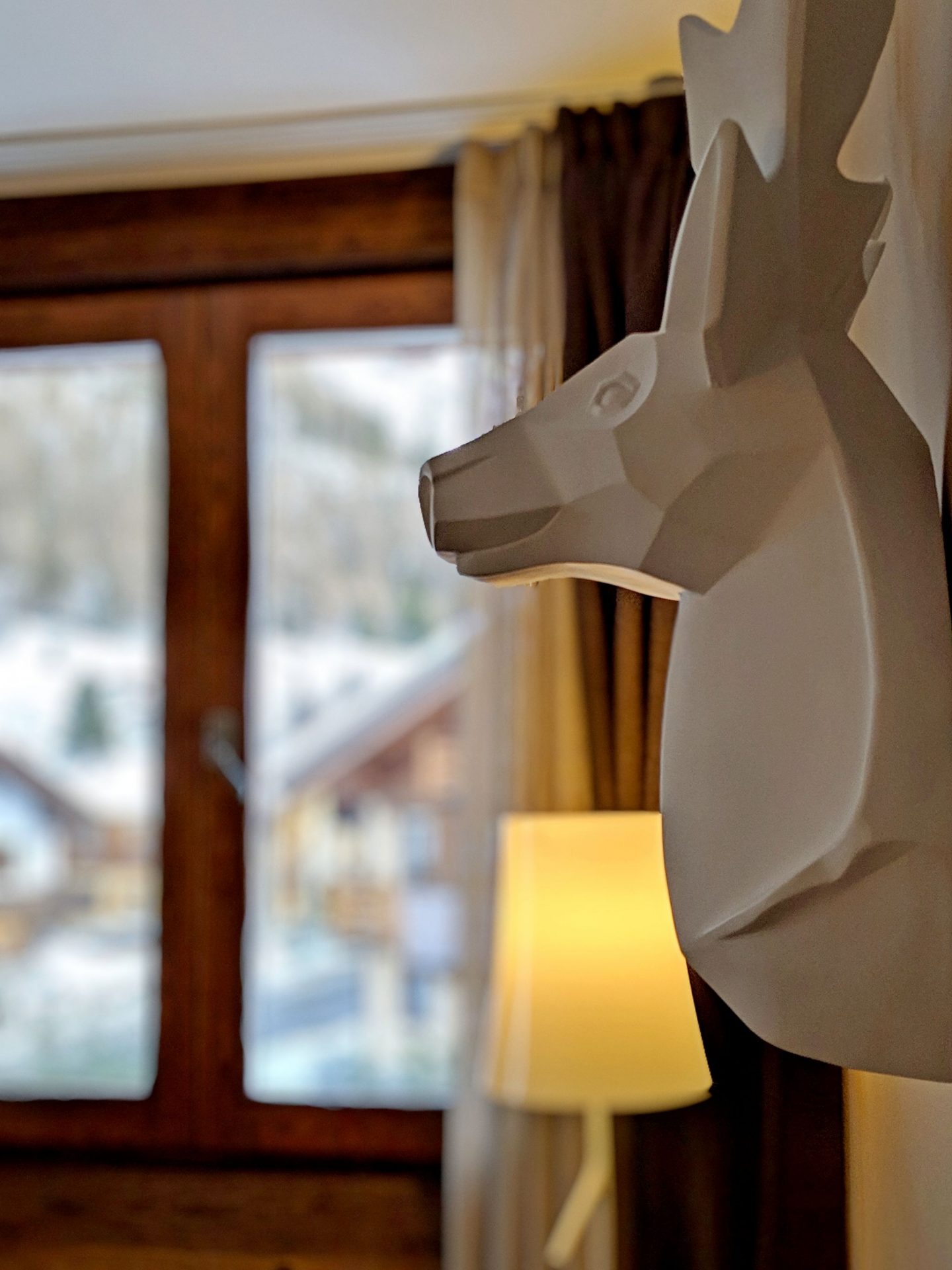 We opted to stay in, enjoy Moscow Mules at the bar followed by a 5-course tasting menu in the Montana's main restaurant, Chaveur. Fois gras on shaved duck breast, wild boar gnocchi, suckling pig, beef cheek in polenta and a chocolate crepe were just a few of the mind-blowing dishes we savored. On the best of days, any meal in Italy would outrank the typical Swiss fare. But this divine mix of traditional dishes with modern twist was simply exceptional.
Needless to say, my schnitzel eating days are over.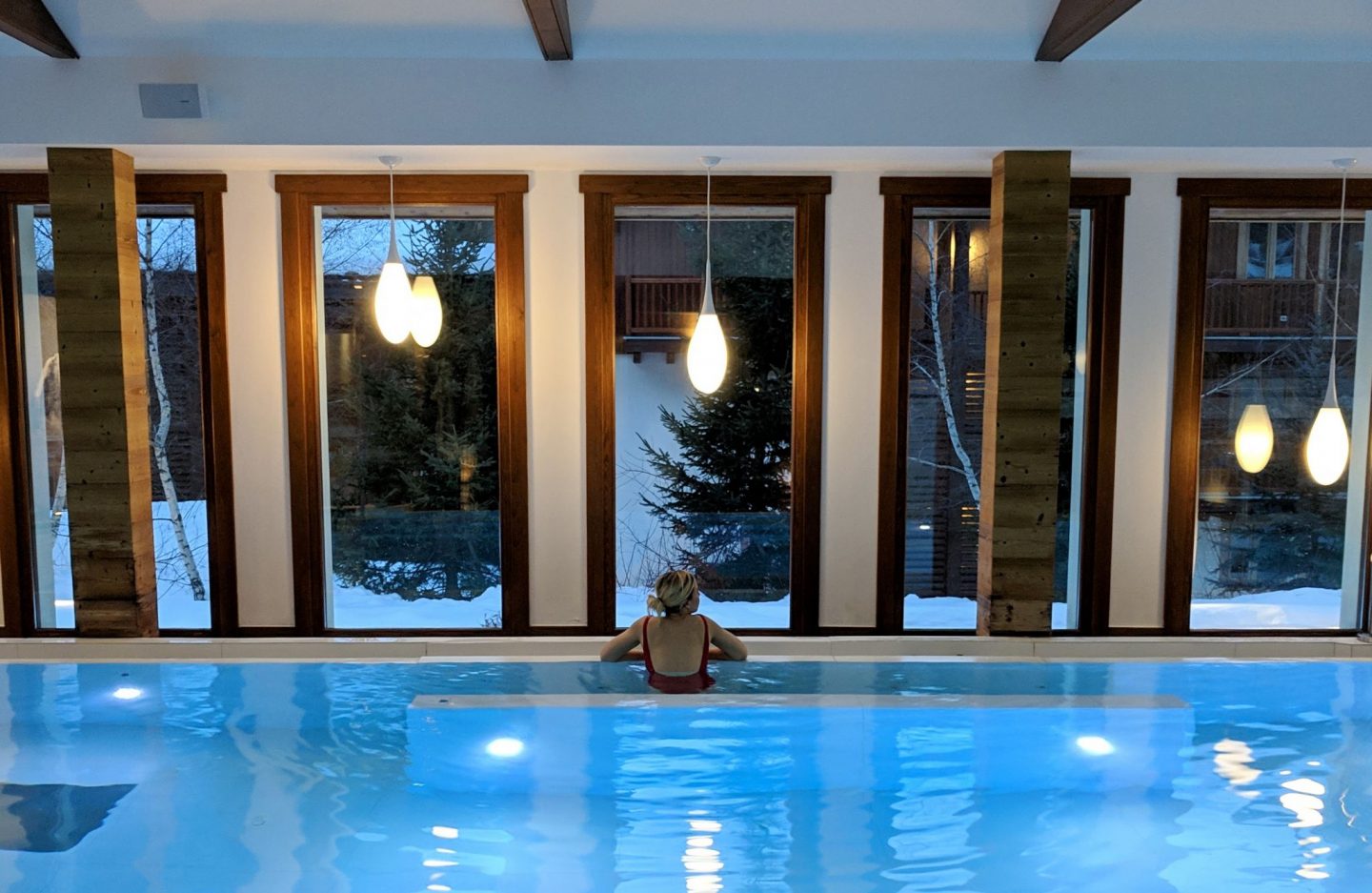 In summary
The Aosta Valley is the most underrated ski region I've ever visited. With 160 km of groomed piste, luxurious accommodations and incredible food, it's a skier's paradise. Not to mention, one of the best locations for heli-skiing in all of Europe. The Montana is the perfect example of Northern Italian hospitality and culinary brilliance.