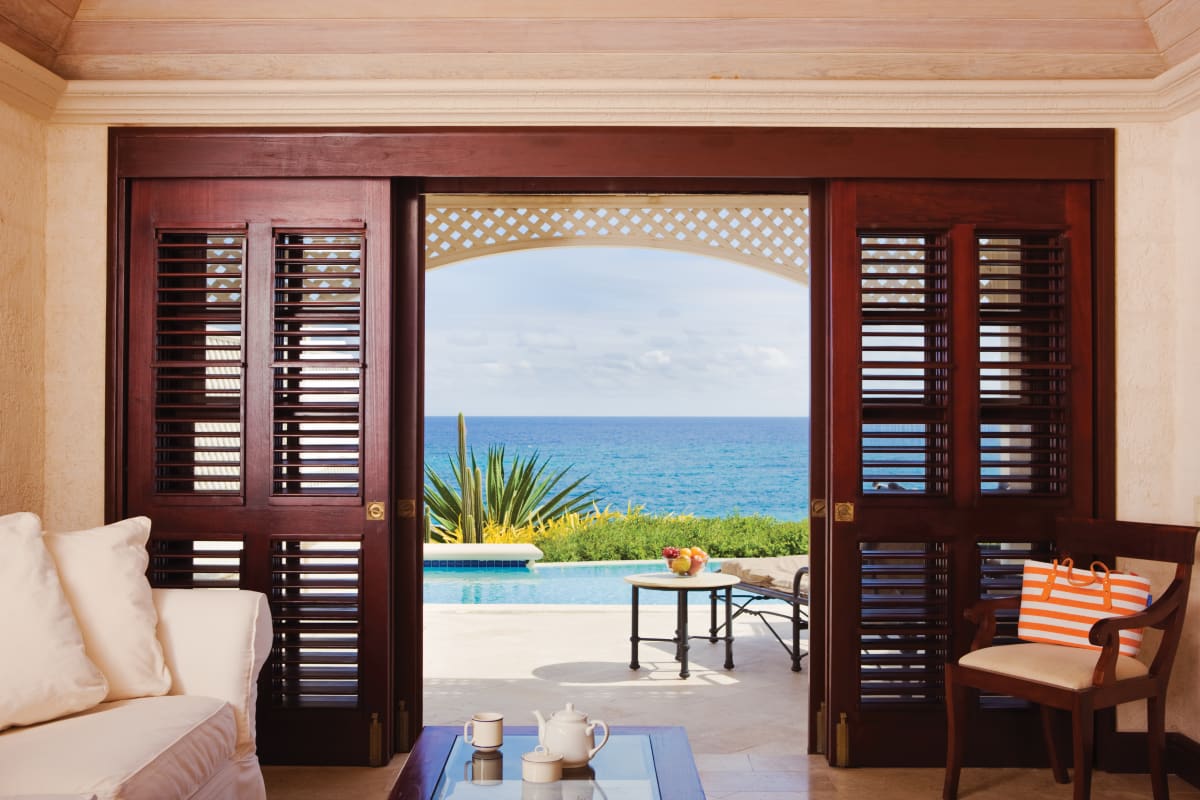 'Travel' has been a polarizing topic during the pandemic. While some people heeded government advisories religiously, others snuck out the proverbial back door to warmer destinations, many boasting lower rates of the virus than back home. Barbados has been one of those places.
For most of the pandemic, Barbados has enjoyed single-digit case counts, a robust containment program, and a well-executed tourism plan. They even began vaccinating tourists long before most Canadians could get their first dose at home! Needless to say, it didn't take much convincing to lure me down for a change of scenery.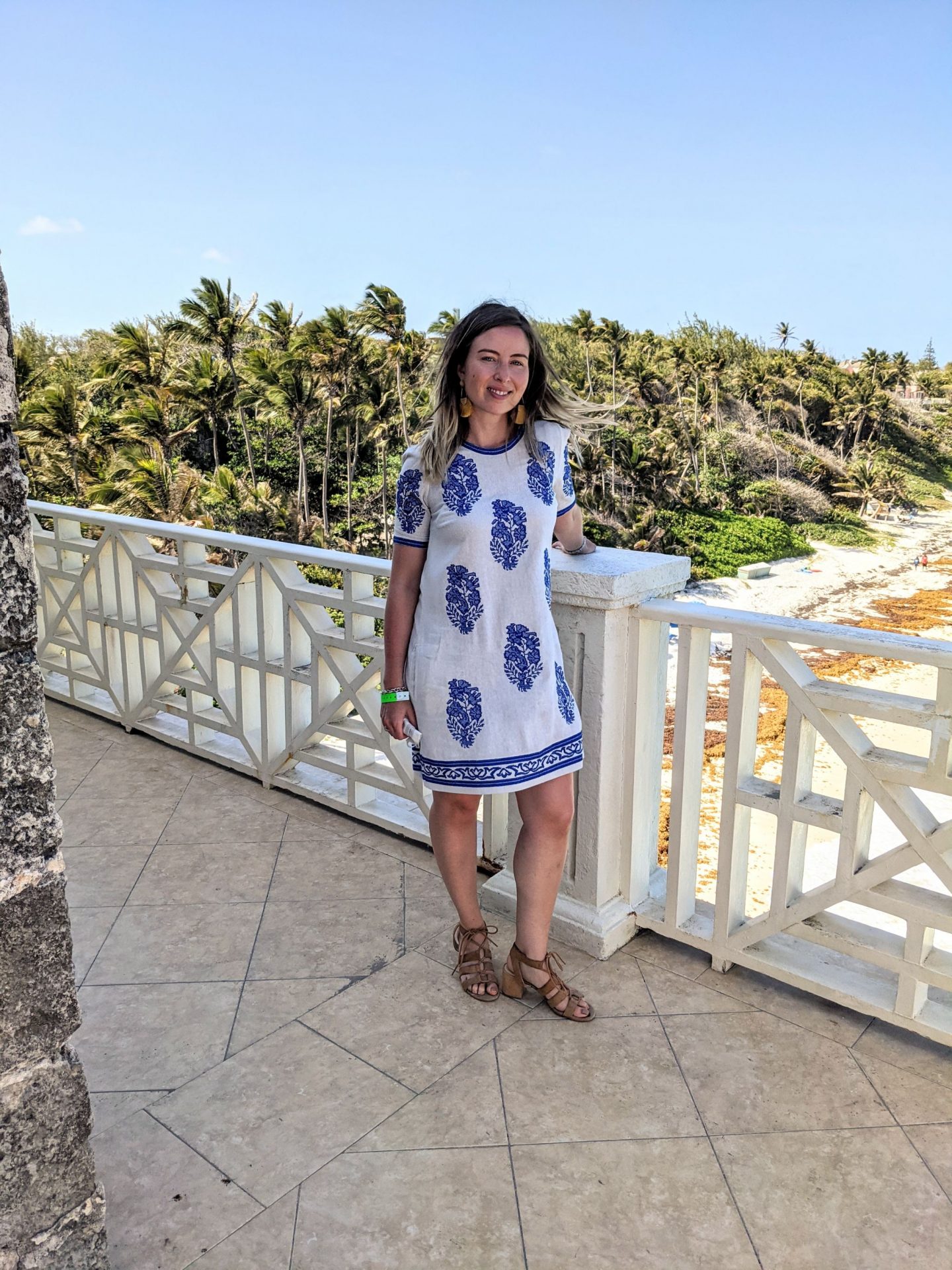 Barbados' COVID Arrival Protocols
Barbados requires travelers to arrive with a negative PCR test. Luckily, many airports in Canada offer free PCR testing to outbound travelers. Upon arrival, fully vaccinated travelers must isolate in an approved quarantine hotel for one day. Those without proof of vaccination (or with travel history in a "high risk" country) may be asked to stay put for up to seven days. For a detailed overview of the latest protocols, look here. But this might not be so awful, depending on where you call 'home' down in Barbados.

The Crane – The Perfect Pandemic Hotel

Most visitors flock to the pristine west cost, with its boujee beach bars and glistening turquoise waters. But the east coast offers something with best in class COVID protocols, stunning views and luxurious accommodation. This sprawling alternative is the Crane in St Phillips.
Claiming to be the oldest continuously operating hotel in the Caribbean, the Crane is the ultimate pandemic hotel for those a little nervous about pandemic travel. Not only is the Crane an approved "quarantine hotel", it is the only approved "isolation hotel" on the island. Let me explain the distinction and why this is important.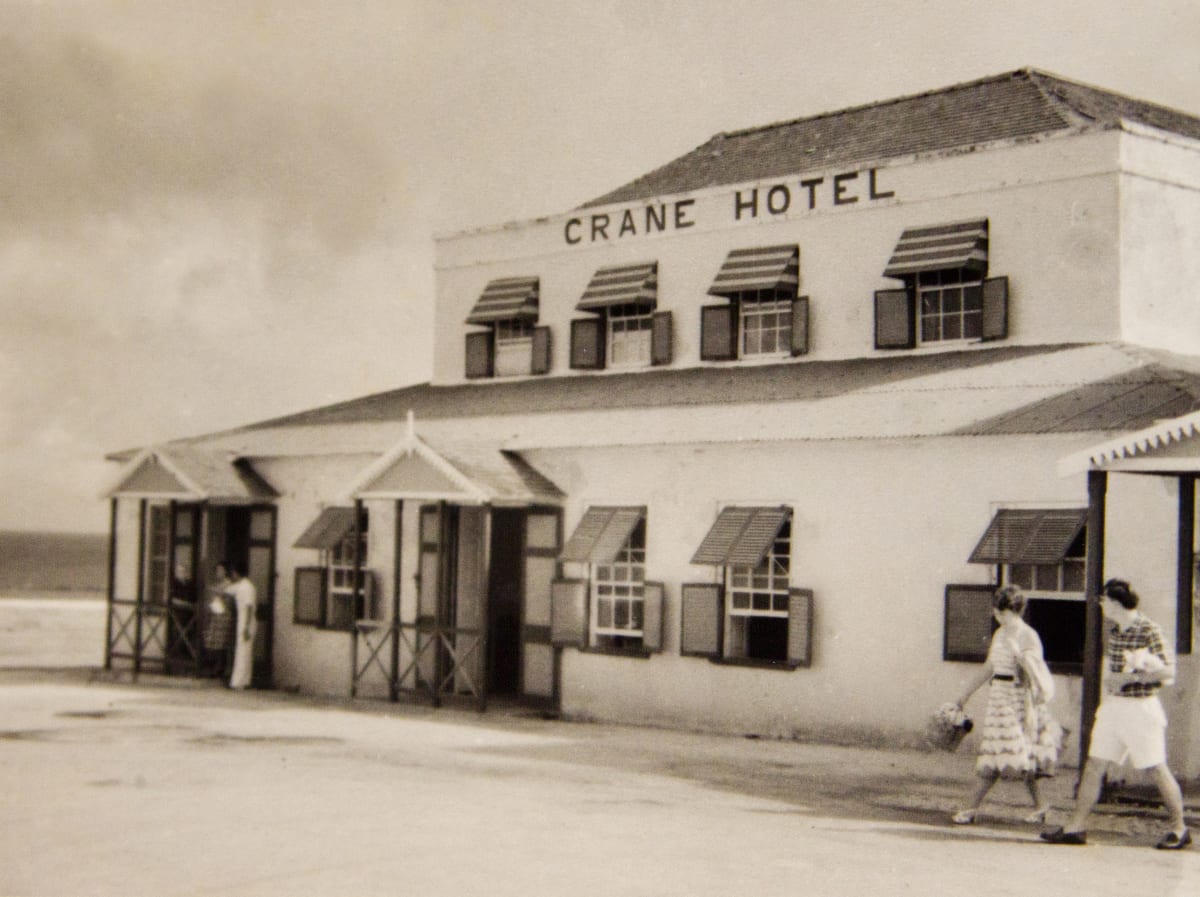 In Barbados, any tourist or resident who tests positive for COVID-19 is immediately transferred to a government run medical facility called Harrison's Point. No ifs, ands or buts. "Guests" of Harrison's Point share accommodation and must stay in this facility until they test negative, usually for many weeks. The prospect of spending weeks in a shared room with patchy internet and cafeteria style food was terrifying. But if you are a guest of the Crane, you have the option of staying at the hotel in an Isolation Suite, equipped with a private pool, until you recover. This is a huge draw.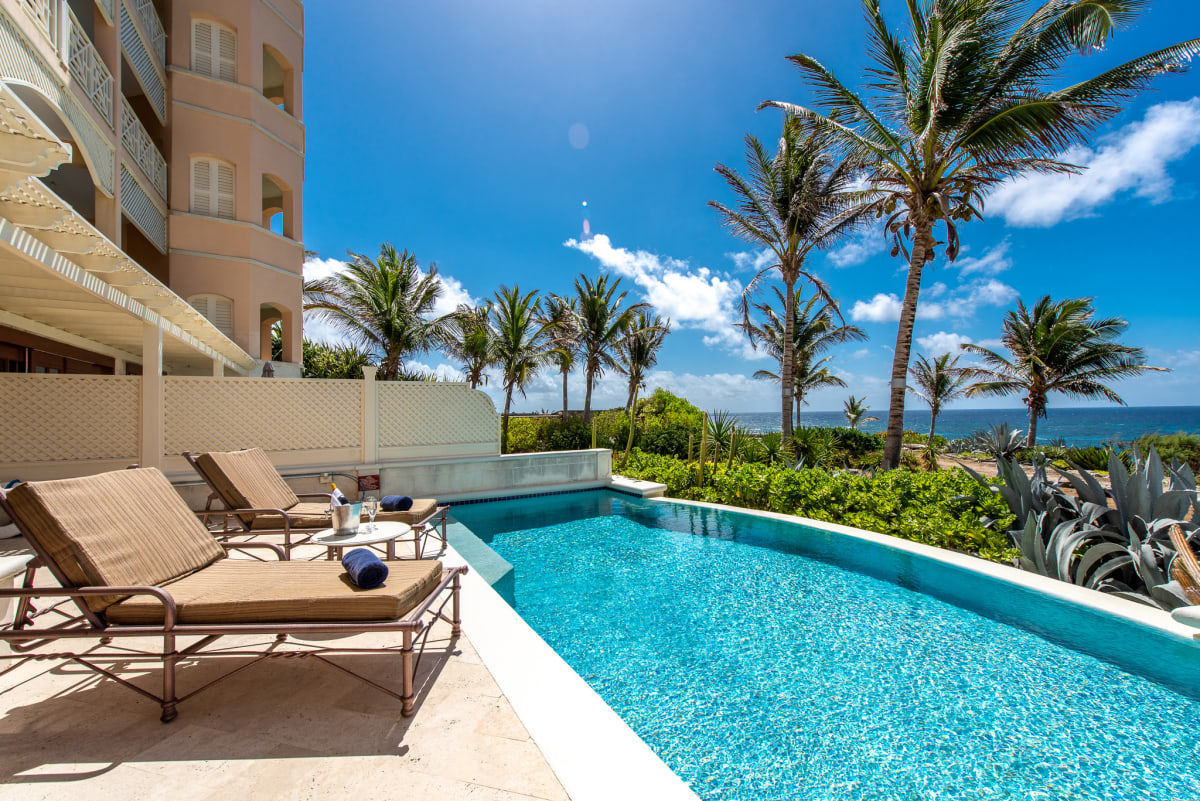 But for the 99.9999% of visitors who don't test positive, the Crane still has many COVID-related perks that make it very appealing. Many of the suites at the Crane have private pools and grocery delivery, perfect for that one or seven day quarantine period. And when quarantine is over, the on-site COVID lab offers a painless way of obtaining PCR or antigen tests required for onward travel.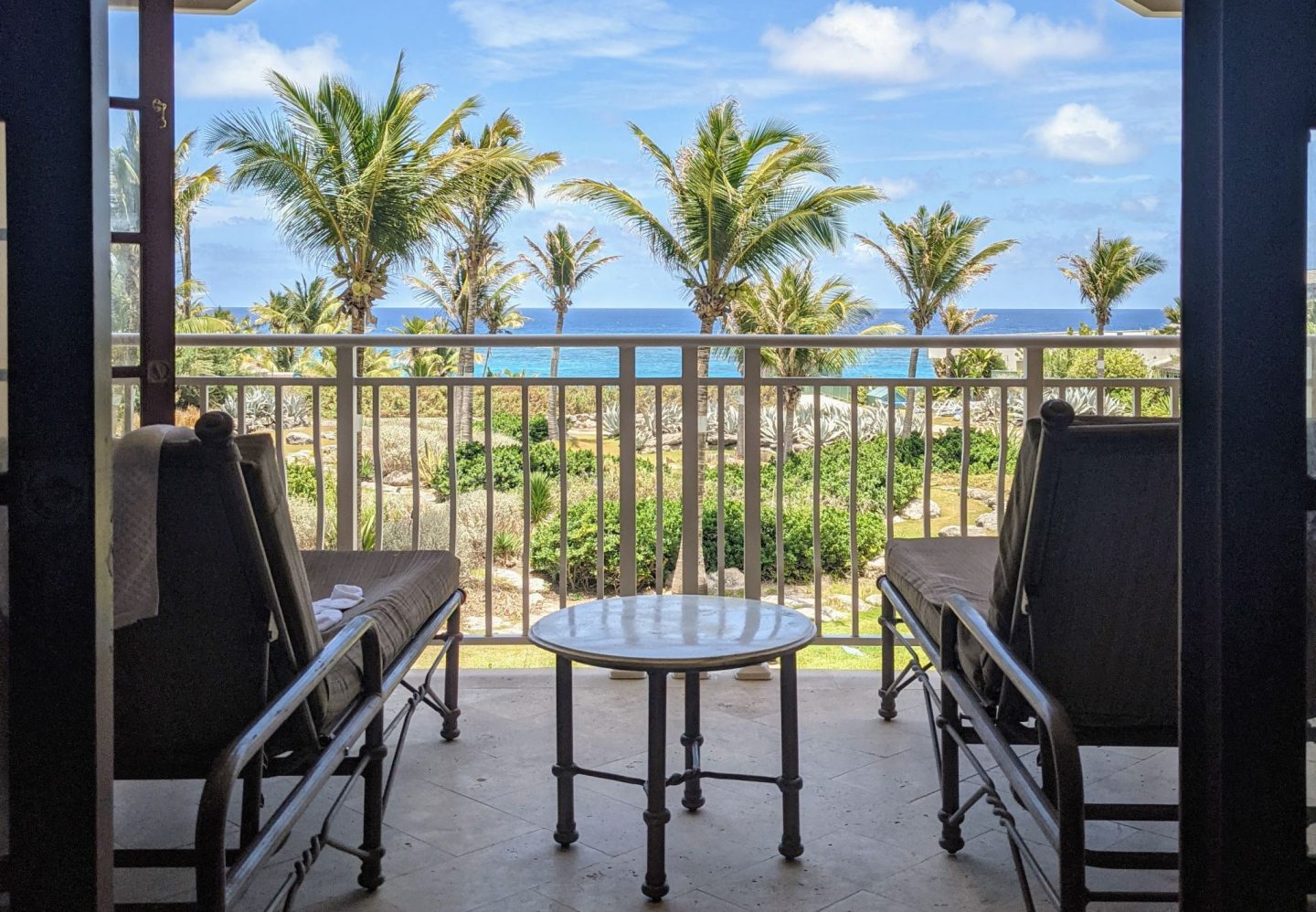 The Rooms
Beyond airtight COVID protocols, the Crane offers truly luxurious accommodation. I opted for the one-bedroom ocean view suite. With two bathrooms, a jacuzzi and an ocean view, this 1300 square foot apartment put my Toronto residence to shame. Guests notice almost immediately is how early the sun rises and high bright the rooms get by 6:00am. Barbados is oddly positioned at the furthest point in the EST time zone, meaning the sun rises earlier than back home making it nearly impossible to sleep in. No wake up call needed.
The Crane's Famous Pool Complex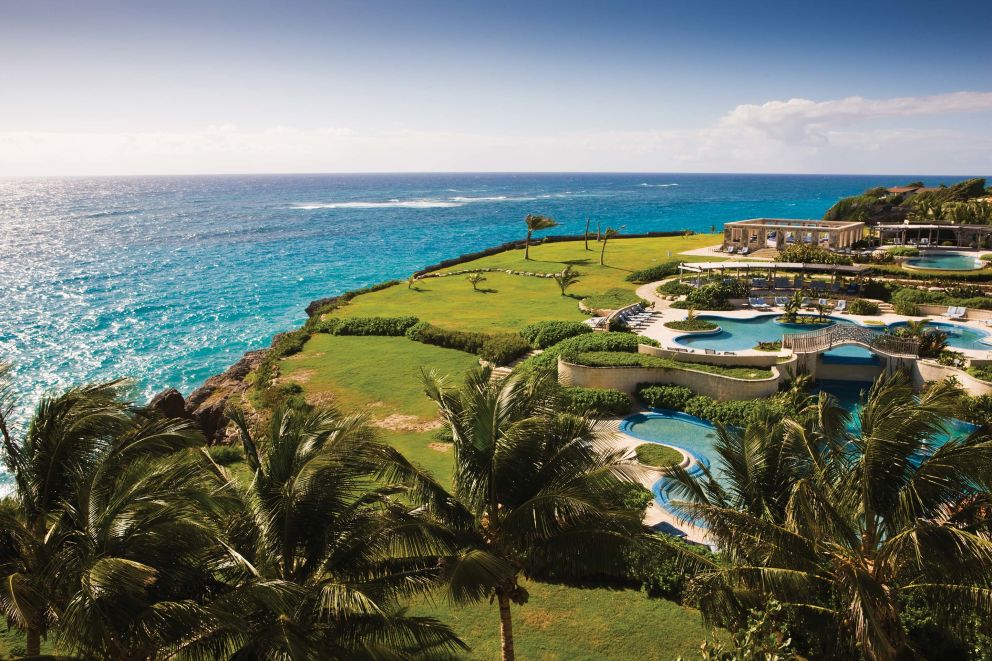 One of the Crane's most prominent features it is massive, sprawling pool complex. From an infinity pool looking across the ocean to the beautiful hilltop carriage house whirlpool, guests never fight for real estate. My favorite place to relax was the adult-only historical pool built on the cliff's edge, positioned against a beautiful backdrop of the Atlantic Ocean.
The over-the-top facilities make up for the fact that Crane Beach, albeit beautiful, is not friendly to swimmers. The east coast of the island is pounded by aggressive waves and strong rip currents. During the best part of the year, this makes it ideal of boggie boarding. But at the worst, its downright dangerous. And even without the waves, sargassum can take over the beach entirely.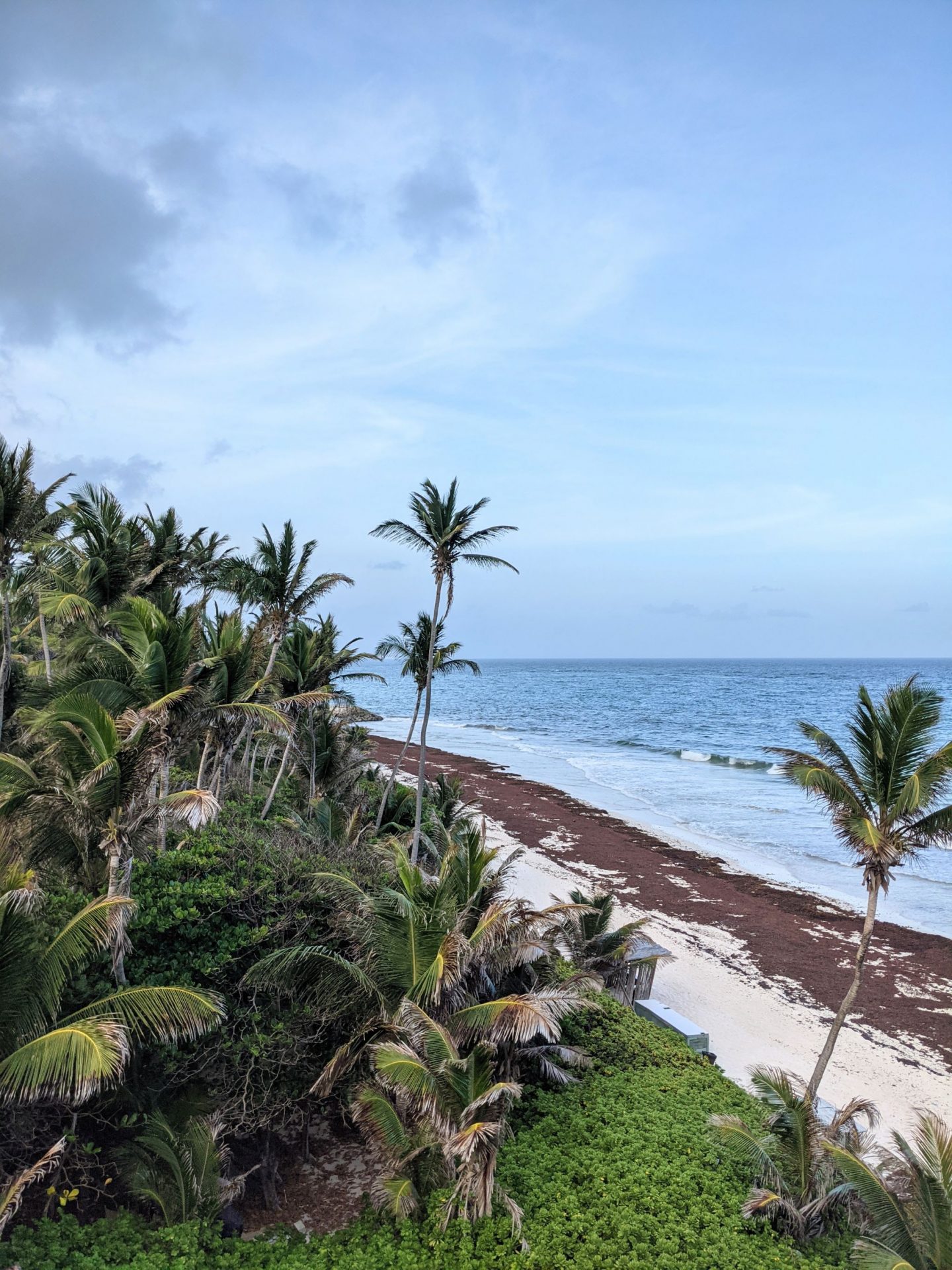 Breakfast at Azure
I never expect much from breakfast at a large hotel, but I was repeatedly blown away by the meals I had on property. Breakfast is served daily in Azure, the old restaurant perched on the side of the cliff. Almost daily I was forced to pick between the mouthwatering pancakes or the Bajan breakfast – flying fish, baked beans, fried plantain. I salivate just thinking of it. Besides amazing food, Azure offers incredible views of Crane Beach and the fishing boats that bob to-and-fro.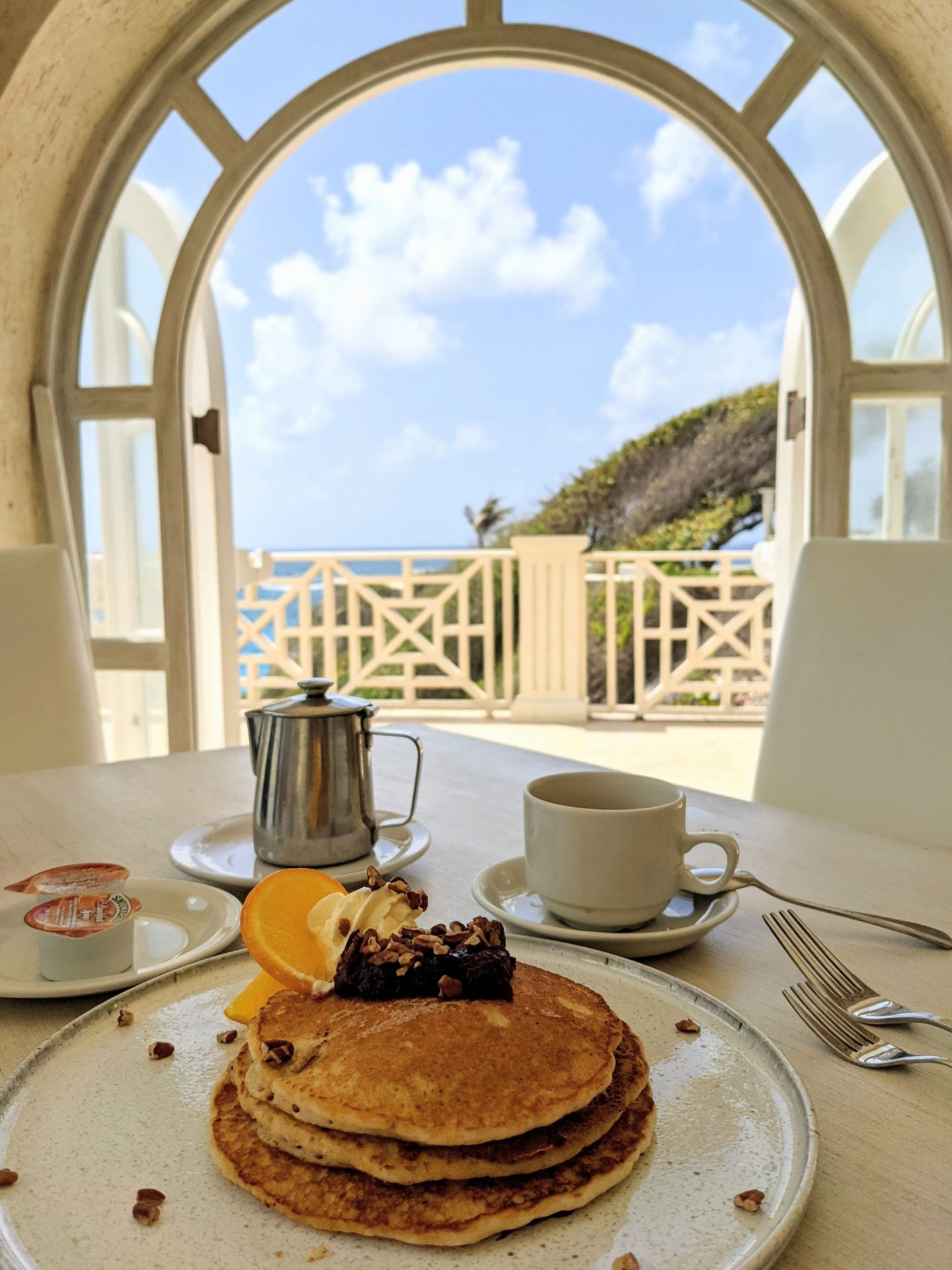 Things to Do – Off-Property
If lazing around the pool gets a little boring, rent a car from Europcar and explore the island's beautiful coasts. The attendants at Europcar were extremely easy to work with and dropped the car right to my front door at the Crane. I would avoid using the bus system to get around (especially the Z line) – the Crane's remote location means service is sporadic and unpredictable. Also, social distancing seems nearly impossible on the bus systems, so if COVID-19 is front of mind, stick to taxis or rental cars.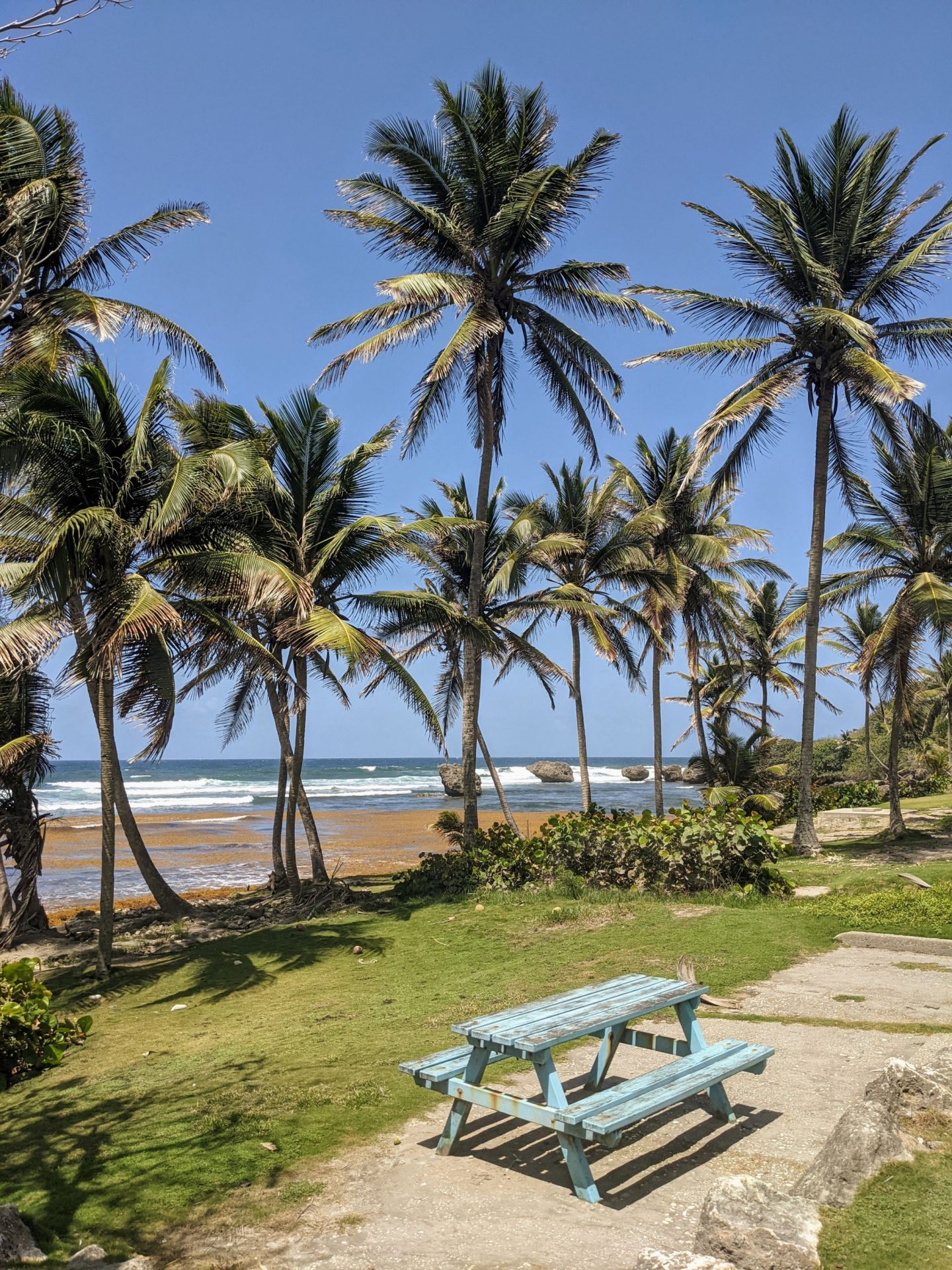 Even if you are perfectly content staying at the Crane, something not to be missed is the Brighton Farmer's Market. Opening promptly at 6:30am on a Saturday morning (yes, you read that right), this quaint market offers local produce, fresh brewed espresso, croissants, and fish cakes to start your day right. Best of all, its located in the heart of the scenic sugarcane fields. It seems like an absurdly time to get up on vacation, but it will make your heart sing.
Also not to be missed is the winding drive up to Bathsheba Beach and the Cherry Tree Hill lookout. Head to the Fish Pot and Little Good Harbour for a Poke bowl and a swim.
Check out Maggie Barbados for some great dining recommendations.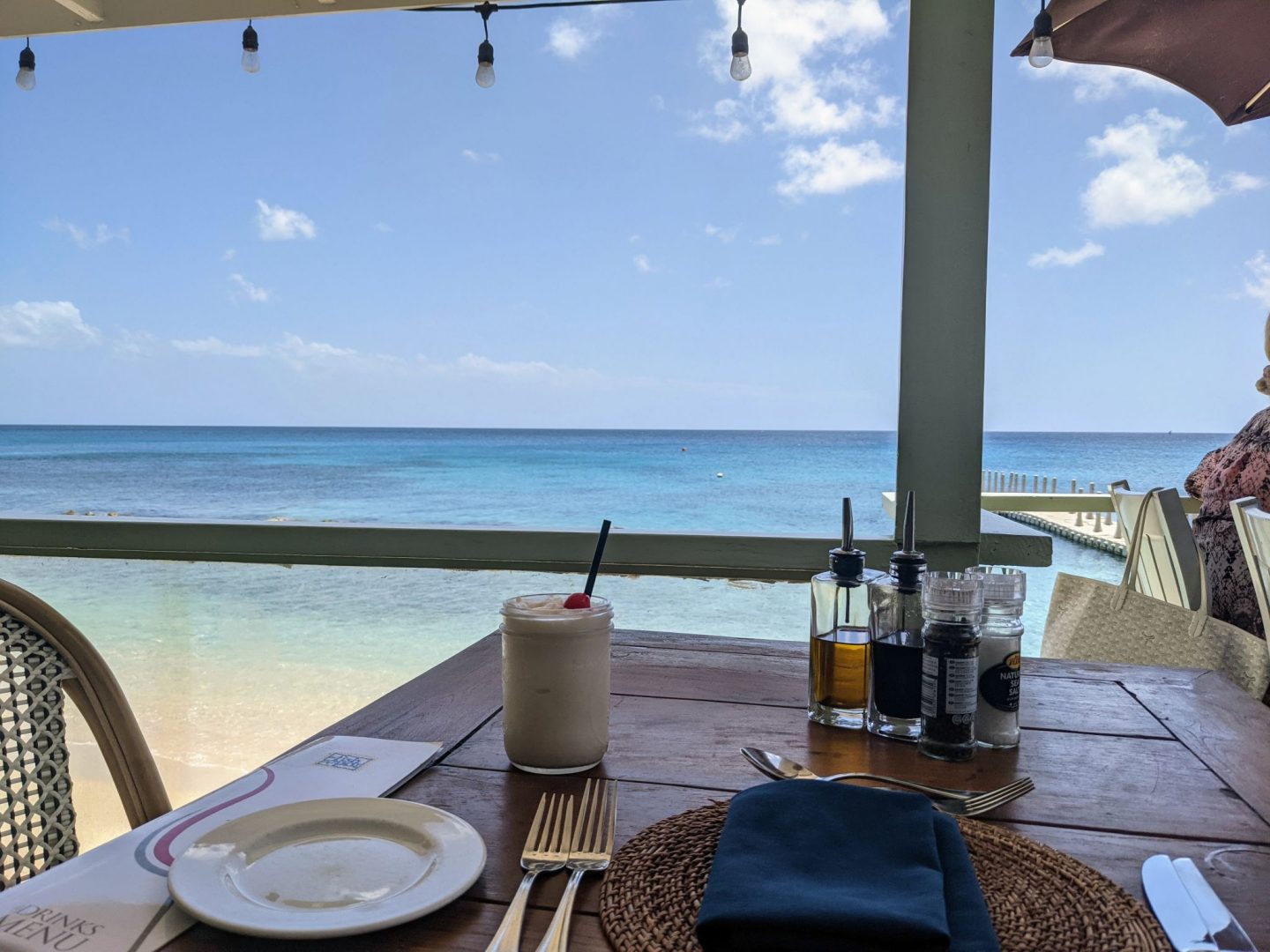 Travelling during the COVID pandemic gives you an opportunity to take advantage of some amazingly discounted hotel rates at hotels such as the Crane. Long stay rates in particular are quite popular for those who can work remotely. In all, travelling to and staying in Barbados felt safe and I would recommend it to anyone, especially those in desperate need of a change of scenery. And I think most of us are in dire need of that.